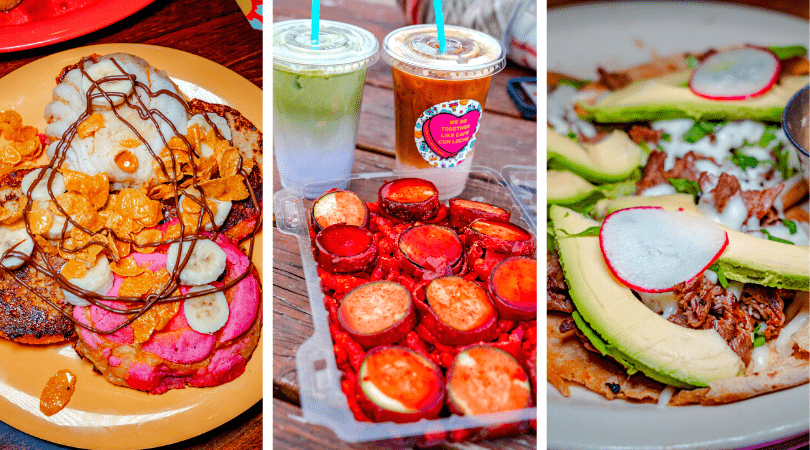 We traveled to Laredo and got to eat amazing food from places recommended by locals, family, and friends. This post is only for the food, but you can check out our list of the best things to do in Laredo!
Where to Eat in Laredo
La India Packing Co. 
Founded in 1924 by Antonio Rodriguez and his wife Antonia Villarreal Rodriguez, their goal was to offer people in Laredo their favorite Mexican spices, Mexican chocolate, and herbal remedies. It grew into a well-established brand and a local favorite for people in South Texas.
Now, you'll find their spices in popular grocery stores. The owners even opened a small restaurant to demonstrate what you can achieve at home with their ingredients. We ordered the Chicken en Mole with rice and beans, but other popular dishes are their Charro Beans and their Enmoladas!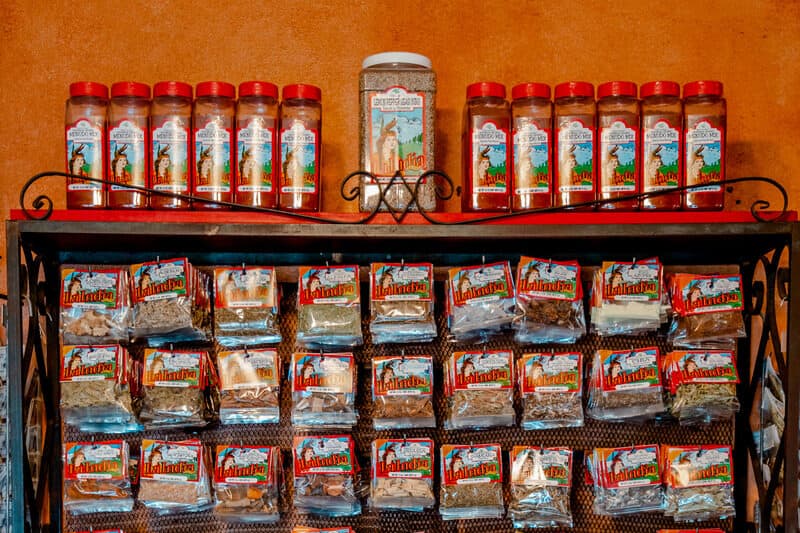 Tabernilla Bar de Tapas
Tabernilla is a vibrant, locally owned eatery and bar that serves traditional Spanish tapas. The restaurant features a spacious dining room, live music, and a private patio with a blend of rustic and modern decor.
They have an extensive wine menu with selection from different regions of Spain and Portugal. The menu even goes as far as to explain where the wine originated from, its flavors, and even pairing suggestions.
On Thursdays, they also offer free tapas with your drink order!
Our favorite things from Tabernilla were:
Paella de Mariscos
Cured meats like the Bresaola de Wagyu and Chorizo Iberico
Queso de Cabra Crujiente, Gambia's Al Ajillo, and the Pulpo a la Plancha
And their cocktails: the Agua de Valencia, Cordobesa, and Roja Sangria
This is the perfect place to try something a bit different!
Bolillos Cafe (North)
A small, colorful restaurant in the heart of Laredo, Bolillos Cafe offers authentic Mexican cuisine for breakfast, lunch, and dinner. The best part: their large selection of baked goods from Cakeland, their sister bakery!
We decided on:
Concha French Toast
Churro French Toast
Barbacoa Tacos
Tacos de Nopal
They were exceptional!
Some of their other popular dishes that the locals love are:
Steak & Eggs Ranchero
Chilaquiles Verdes
Pozole
Enchiladas Verdes
Enmoladas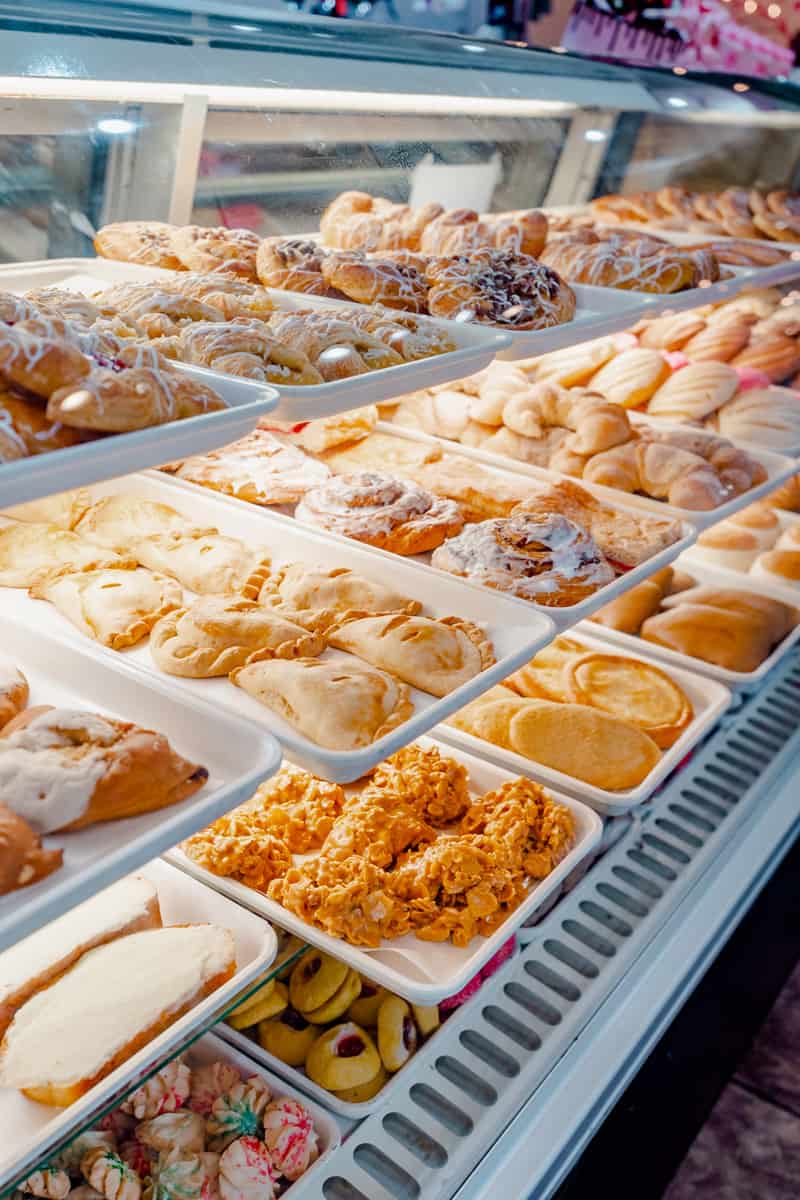 Republic Cantina
If you're looking to experience the food of Nuevo Laredo, Mexico without crossing the border, we highly recommend the Republic Cantina for elevated Tex-Mex dishes.
We tried the:
Chargrilled Cheese
Ribeye Cheese Crust Tacos
Ribeye Tacos with Bone Marrow
And we paired them with the Old Fashioned with Mezcal and a Mezcalita de Jamaica
All their dishes are amazing and let's not forget their fluffy, flour tortillas are homemade.
The building itself is a mix of a modern and elevated cantina. Everything about this place blends perfectly together!
They are open for brunch, dinner, and they offer a Happy Hour and a coffee menu for early risers.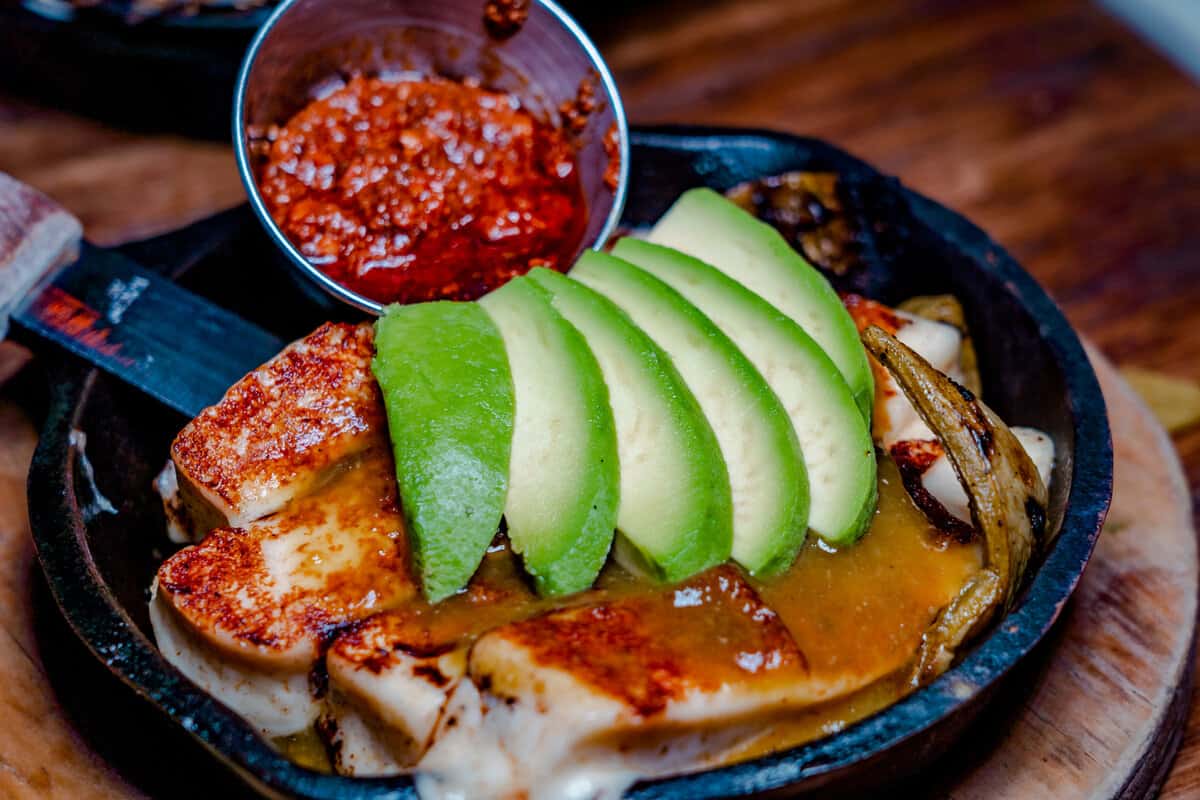 La Finca Bruncheria
At this brunch-only spot, you can enjoy a traditional Mexican breakfast fused with brunch staples. We loved their Churro Waffles and the Barbacoa Plate.
They also offer choices like:
Menudo
Enfrijoladas
French Toast
It may seem weird, but it works perfectly and keeps locals coming back every time! It was everything our taste buds needed!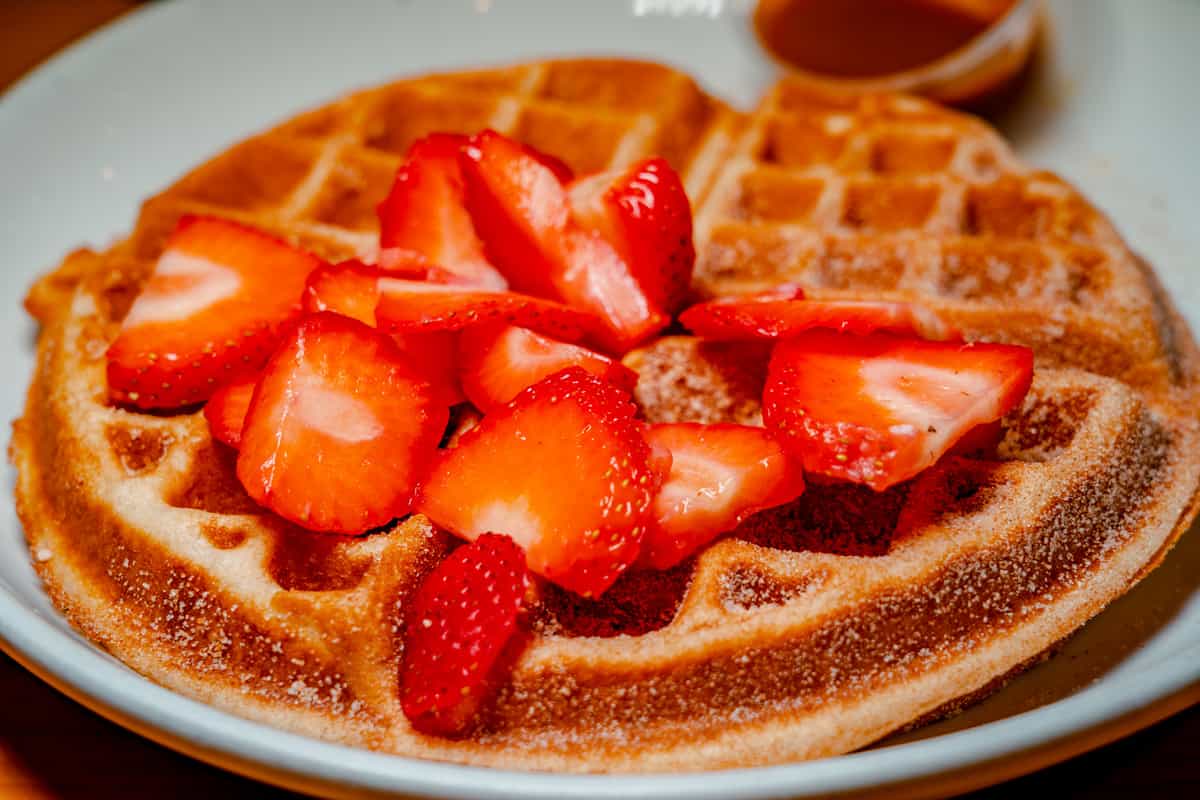 Antojitos Enchilados Laredo
Antojitos is short for Little Cravings and the cravings they curb here! This all-pink shop sells all sorts of sweet and savory snacks like:
Pikadilly, Flaming Hot
Chamoy Pickle Kits
Dulces Enchiladas
Manzanas Locas Con Chile
And more Mexican snacks
This is your go-to place for spicy snacks and cute selfies on your next trip to Laredo.
Golondrina Food Truck Park 
Choose from a variety of choices: tacos, burgers, seafood, coffee, cocktails, and more!
The park itself consists of the following food trucks:
Bar Nido
Nomada Burgers
Mulas Taqueria
Tito's Snacks
El Horno Pizzeria
Gloria's Coffee Bar
Picate Mucho
El Gran Cevichon
We tried a few trucks, and here is what we recommend:
Comallita Taqueria – Cheesy Steak Tacos
Tito's Snacks – Tostito Elote & the Pastor Fries
Picate Mucho: the Fruit Roll-Up Cucumber (they also have a store where you can stock up on snacks for the road trip home)
There is both indoor and outdoor seating with picnic tables, plus a massive Jenga set and cornhole. This is the best place to go if you can't agree on what to eat!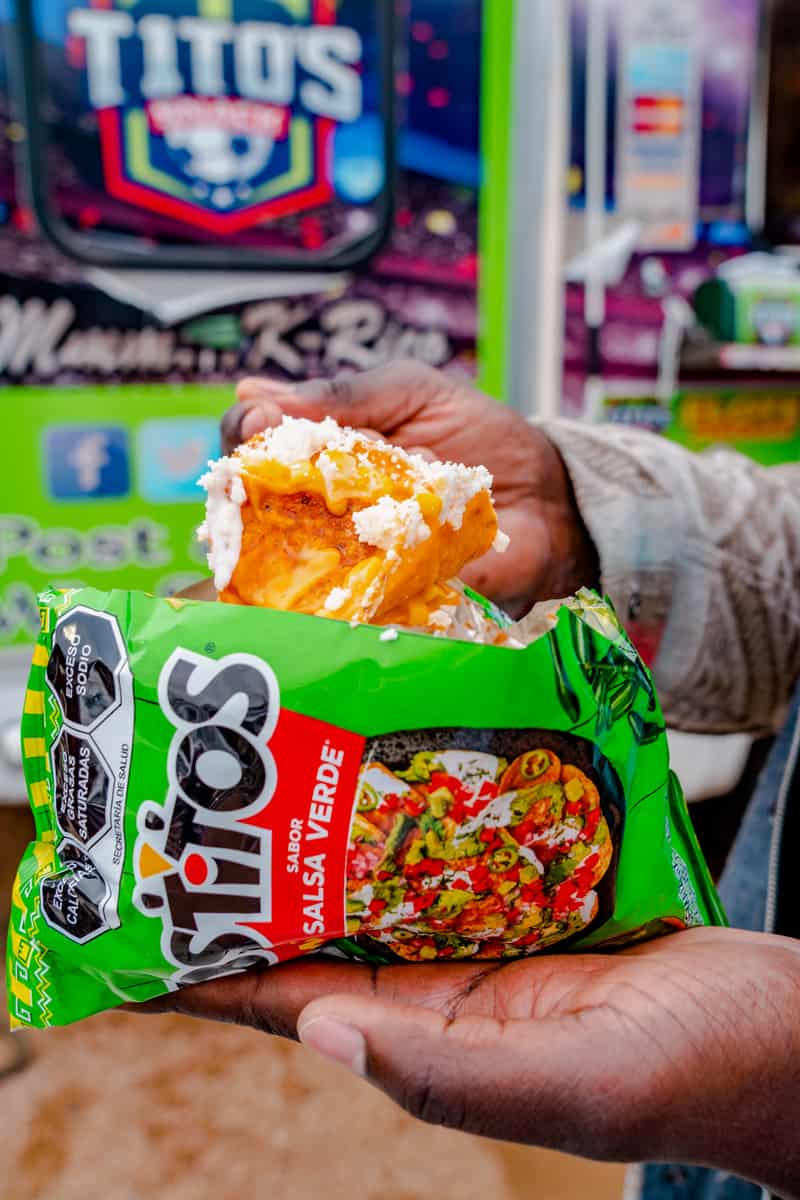 Las Kekas
Las Kekas serves traditional, large Mayan tacos and dishes like:
Carnitas
Cochinita Pibil
Picadillo
Asado de Puerco
Al Pastor
Mole
The best part is it's affordable, the tortillas are homemade, and the portions are plentiful!
La Laguna Mariscos & Sushi
Here, you'll find the best Micheladas made with refreshing, cold beer and so much more!
They have all kinds of flavors:
Michelada de Fresa
Michelada de Piña
Citrus Blue Moon
Un Six y Nos Vamos
Michelada Revolcada
Plus, mezcal and vodka cocktails
We tried the traditional Michelada, and it was huge! They are so popular that they've established several locations in Texas, including McAllen and San Antonio, as well as a few locations in Mexico. Discover all the different ways they make their famous Micheladas and be sure to snap lots of photos! They are one of a kind!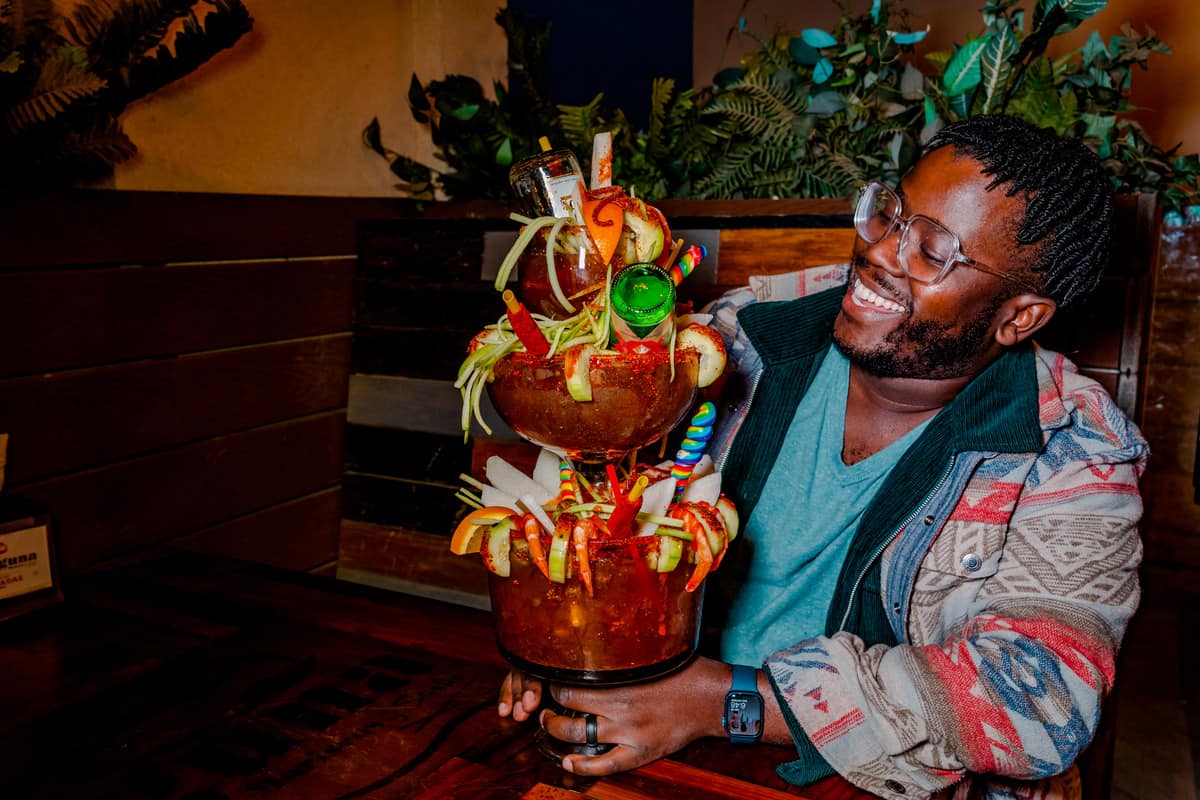 Chief's Restaurant
This traditional Mexican restaurant serves everything your abuela would cook up for you.
Choose from dishes like:
Tacos Dorados
Flautas
Chile Relleno
Tacos de Camarones
Tacos de Papa
Enchiladas
Shrimp Cocktail
Carne Asada with rice and beans
At Chief's Restaurant, you'll feel right at home. Its fresh food and affordable prices make this a popular spot for locals, so you know it's good!
Paulita's Breakfast
This casual dining restaurant serves humongous breakfast tacos and other traditional Mexican comfort food in a comida corrida style, similar to a fast food restaurant.
We ordered two large tacos for 13 bucks and it was like ordering from the dinner menu. The portions were huge!
The flour tortillas are homemade, the service was great, and the ambiance is family-friendly!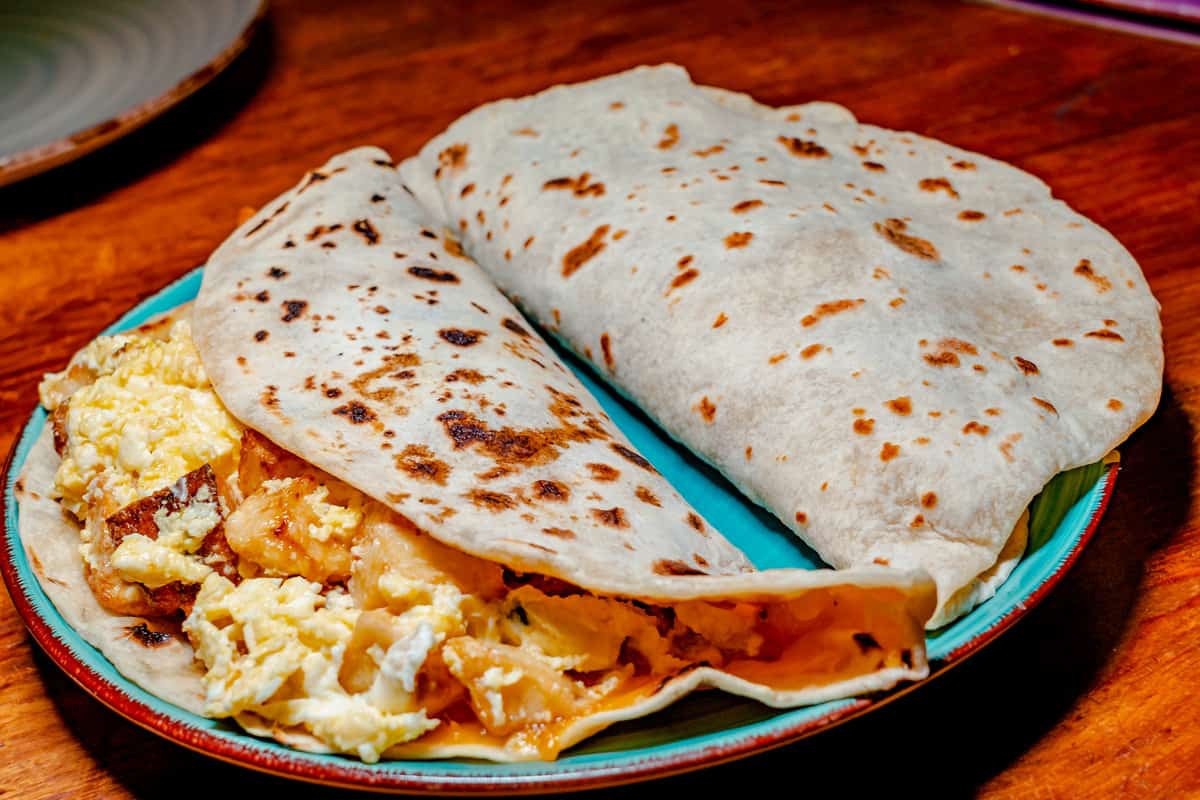 ALA Burger
ALA Burger is a whole other level of burger creativity. You won't find here your regular BLT or double patty burger.
Their selection includes:
The Soy de Rancho Burger
The Chilaquil Burger
Garlic Parmesan Cilantro Fries
Flaming Cheetos Cheese Sticks
Birria Empanadas
The Texas Gulf Shrimp Burger
The Pineapple Express
The Chorizo Serrano Burger
Step out of your comfort zone and try something different!
La Mies Restaurant
La Mies has an extensive menu of popular dishes taken straight out of abuela's recipe book. It's all the traditional Mexican meals in one place for reasonable prices.If you are not near their permanent location, you can look for the food truck that makes several stops in Laredo.
Their most popular dishes are anything with Birria or homemade Mole and Machetes. We had their Steak and Barbacoa Machetes, Tacos Al Pastor, and Fajitas. You definitely need to make this stop a priority!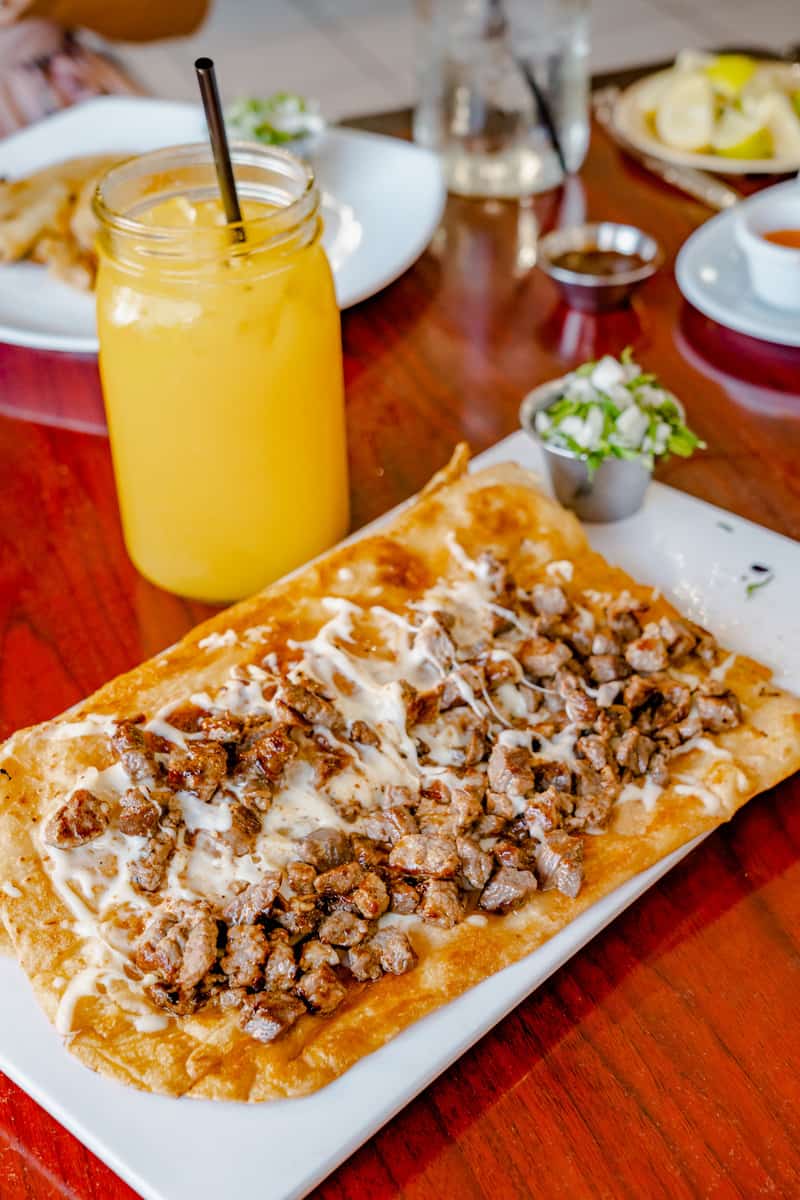 Kaitod Thai Kitchen
This Thai menu is full of gorgeous dishes with fresh ingredients and sizable portions.
You can order items such as:
Steamed Dumplings in Red Curry
Hibiscus Lemonade
Crispy Egg Rolls
Thai Iced Tea
Tom Yum Soup
If you need a break from Tex-Mex or Mexican restaurants, then Kai Tod Thai Chicken is your best bet!
Tacos Kissi Restaurant
Tacos Kissi has everything on their menu, literally. Even sushi. You heard that right! A SUSHI restaurant fused with a Mexican menu. And it's good too! Laredo is big on sushi, except the majority of locals do not like raw fish, so the menu is a fun combination of Tex-Mex ingredients and Japanese technique.
We tried:
The Monterrey Roll with Breaded Chicken
The Kissi Roll with Breaded Shrimp
The Chicken Boy with Stuffing Wrapped in Breaded Chicken
Shake things up a bit and pin this location to try something different but so good!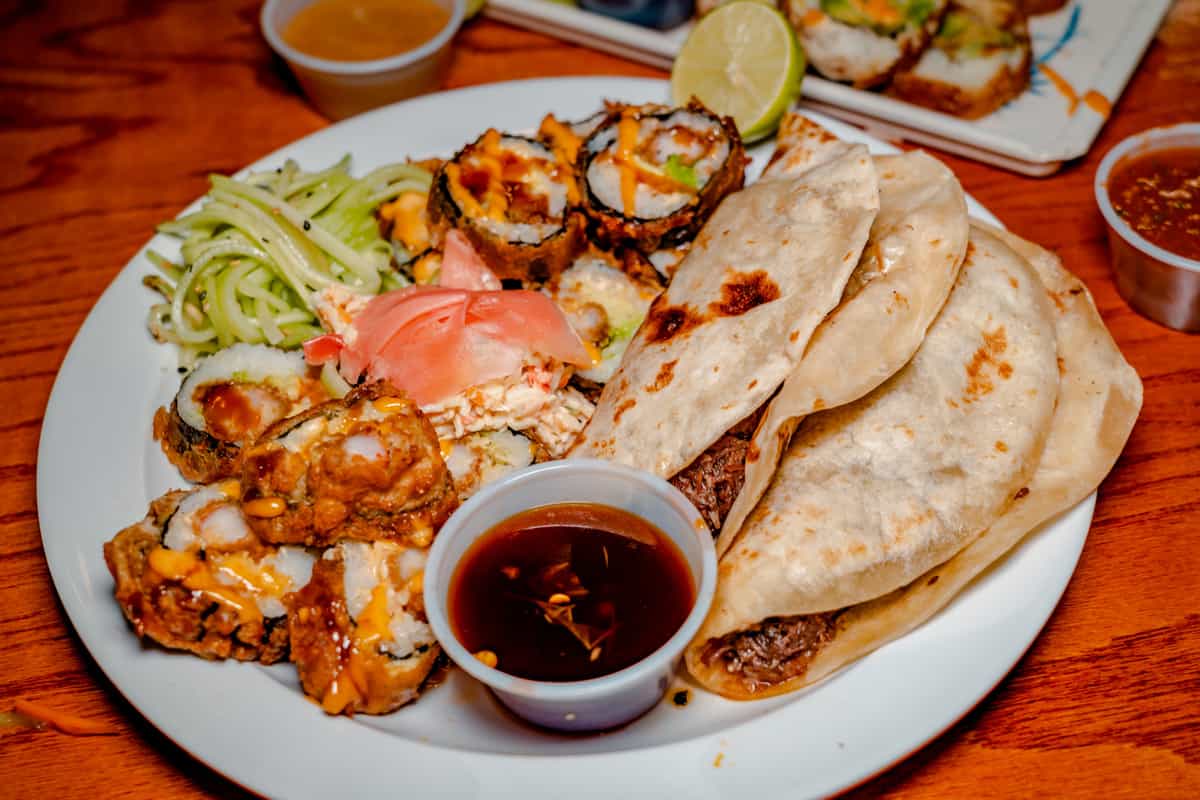 Vica's Delights Bistro 
This super trendy, pink and blue, retro diner serves brunch, lunch, and even charcuterie boards! You'll definitely fall in love with their Rose Latte!
Their menu includes items like French toast, omelets, croissants, and even Tres Leches Pancakes! Don't miss out on their creative and tasty selection on your next Texas trip to Laredo!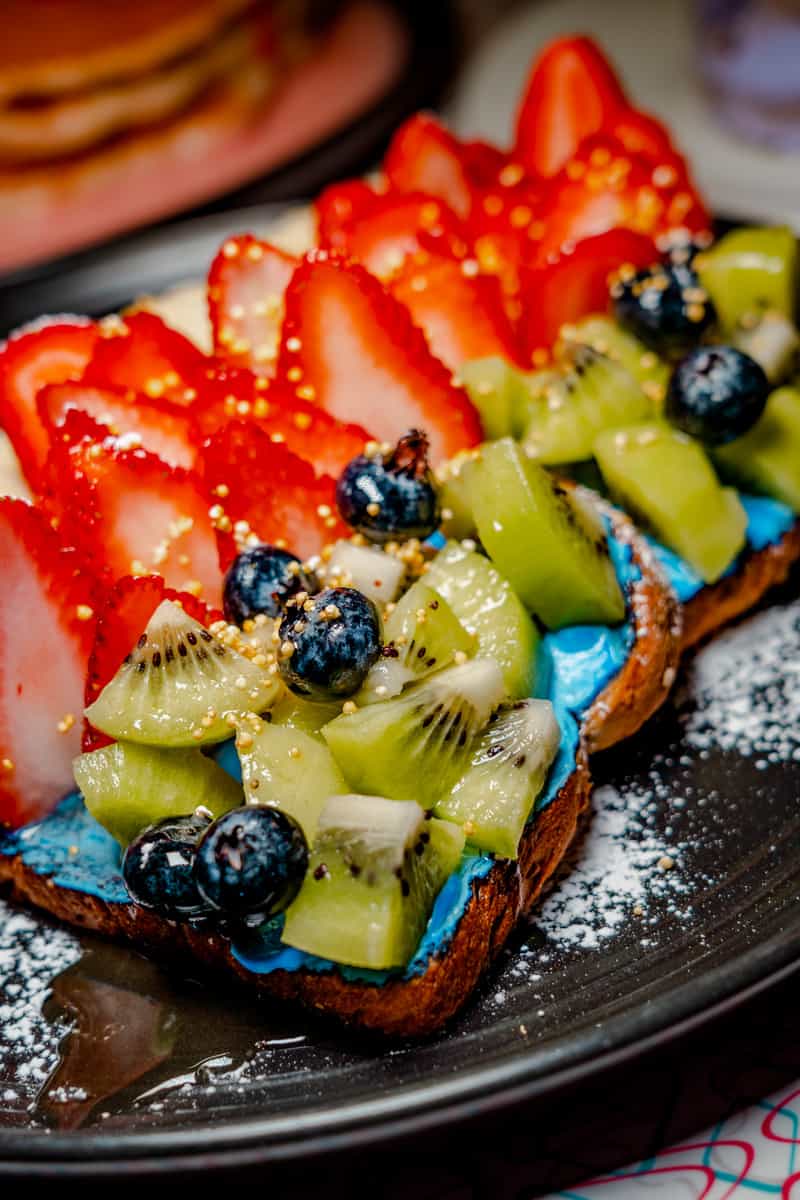 Cori's Sweet Pastry
Now, this you have got to see! They have all sorts of Pan Dulce flavors like Oreo, Peanut Butter, Chips A'hoy, Nutter Butter, Chocolate Abuelita, Dulce de Leche, and more. Not only do they have amazing flavors, but the presentation is a work of art, and you can pair them with Aguas Frescas to balance the sweetness!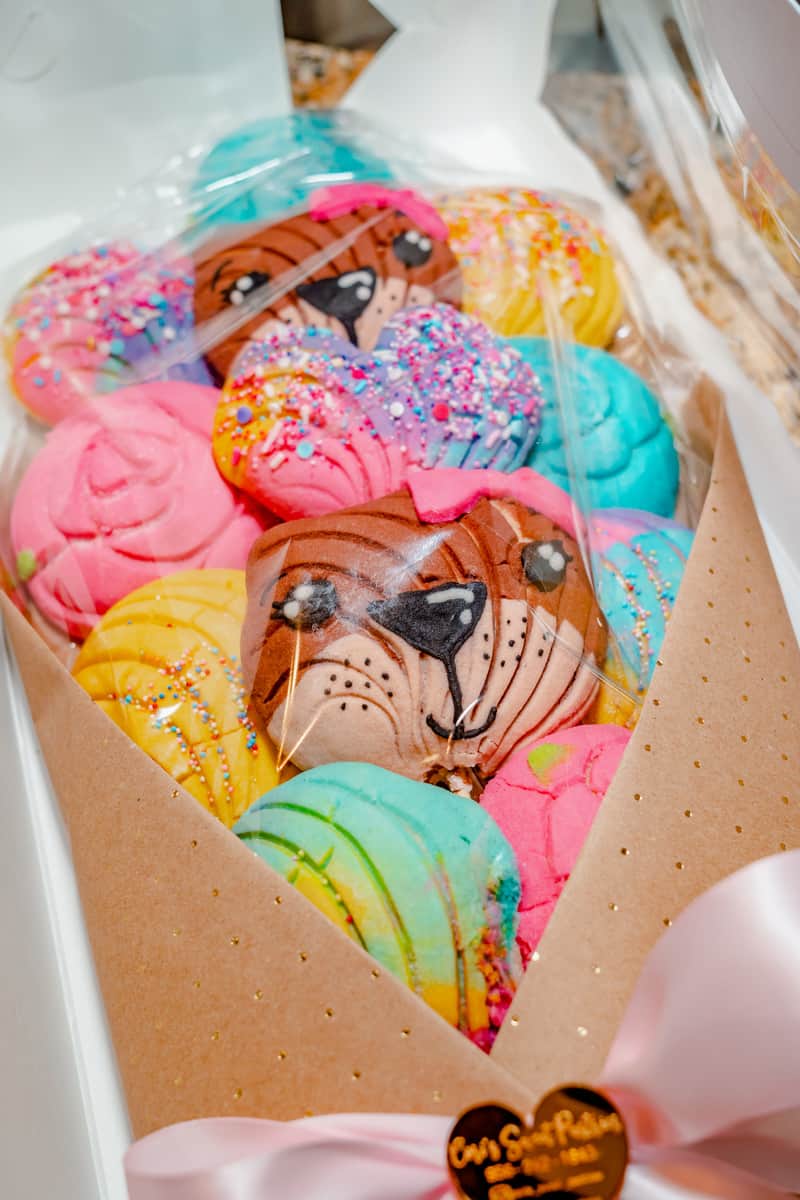 Sal y Limon
Sal y Limon serves sweet and savory snacks for all sorts of palates. You can order Elotes and Esquites, pick from traditional ice cream flavors with fun toppings, get spicy candy cups with fruit, Tamarindo, and even Fresas con Crema.
They also have an area where you can hang out, eat, and enjoy live music.
The Best Coffee Shops in Laredo
Dosis Coffee
Grab a cup of coffee from the Latin American roasters at Dosis Coffee. They also have tasty baked goods that will be perfect paired with your cup of Joe. They have all the typical hot and cold coffee beverages inside this serenely painted orange and green coffee shop. There's lots of lounging space whether you choose to get some work done, catch up with friends, meet a date, or just sit and catch your breath.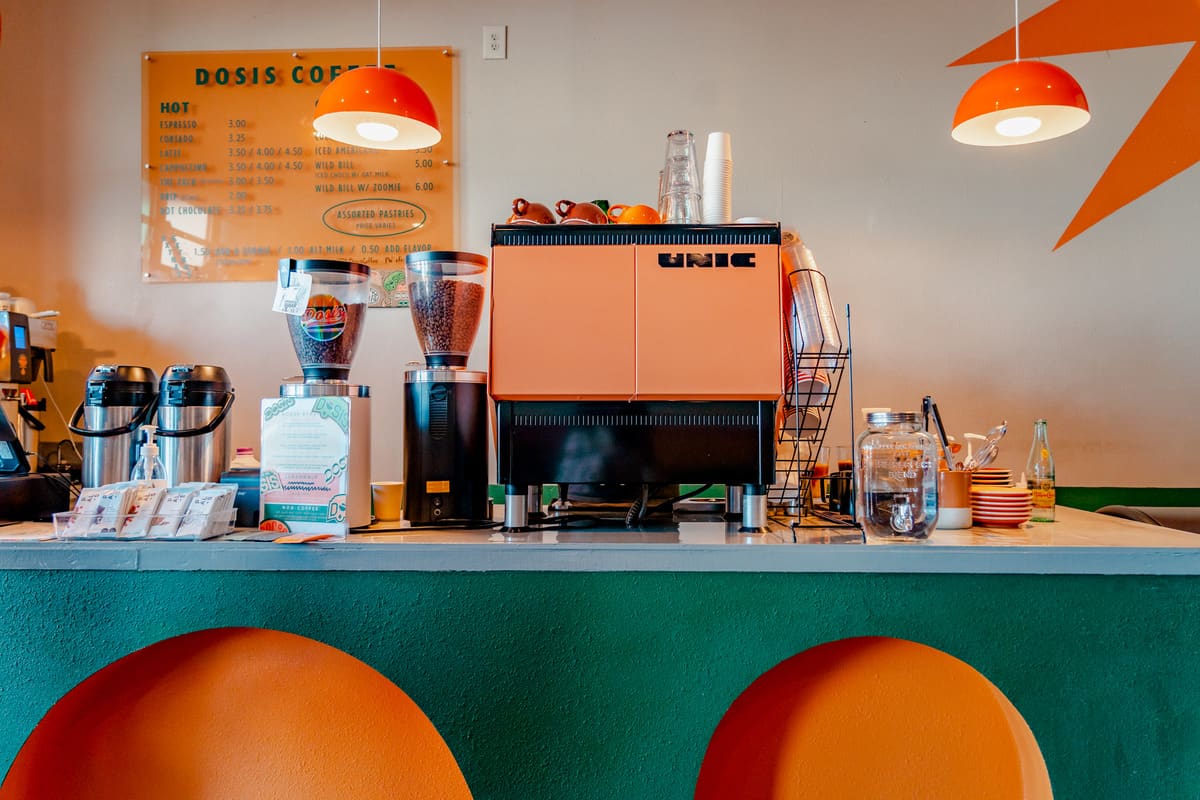 Casa Blanca Coffee
Casa Blanca Coffee has a cute farmhouse aesthetic with plenty of seating and chill music playing in the background. The staff was wonderful and very helpful in introducing us to their specialty coffee options like:
Camote Morado
Dulce De Leche
Orange Vanilla
Mexican Vanilla
The Lavender Latte
The cool thing about them is that it's like a little community, where the staff knows customers by name.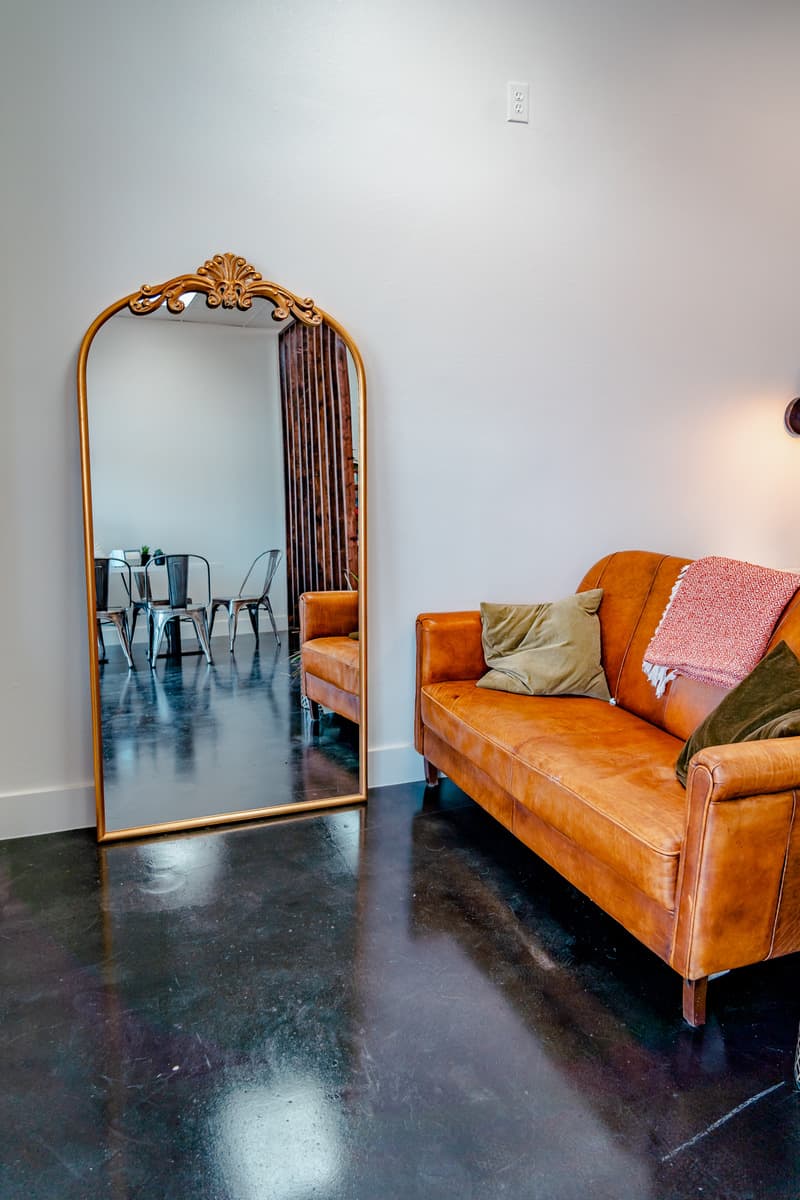 Gloria's Coffee Bar
You can find them at the Golondrinas Food Truck Park. Gloria's Coffee Bar is a Latina and LGBTQIA+ owned and operated coffee shop with mind blowing flavors that make up the most colorful and tasty coffee drinks.
We ordered their Fresita Rosa, made with strawberry, vanilla, and espresso, as well as their Japanese Duvalin with matcha, milk, and taro. So, give their eccentric coffee flavors a try!
Organic Man Coffee Trike
In front of this cute coffee shop in Laredo, you'll find a little yellow bus that parks in different areas of Laredo. Not only do they source their coffee beans from all over the world, but they also roast them in-house!
Their menu consists of coffee drinks inspired by different cultures, such as:
Vietnamese Iced Coffee
Dirty Choconut Latte from the Netherlands
Turkish Style Coffee
Cafe de Olla from Mexico
If you've never tried Cafe de Olla, you are missing out, but don't fret; you can still change that!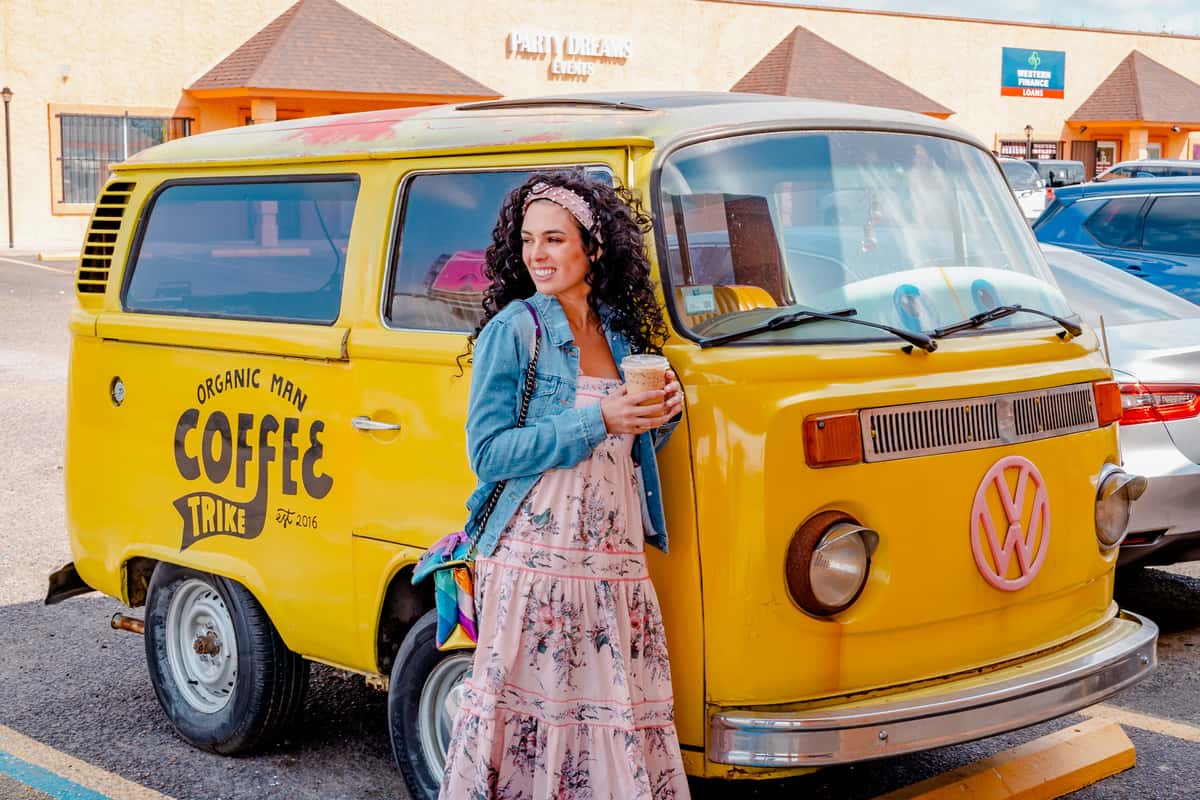 Best Restaurants & Food in Laredo: Final Thoughts
We enjoyed compiling this list, especially since we got to taste all of this delicious food! It was a difficult task, but we took our job very seriously to help you decide which places are worth a visit.
Keep in mind, we were not able to try all of the places mentioned above. Unfortunately, we didn't have the time or room in our bellies for all of it! Thankfully, we received lots of recommendations from locals and friends.
Now that you know all of the best places to eat in Laredo, skip the fast-food chains and indulge yourself in quality cuisine. Don't forget to check out our list of things to do in Laredo for more inspiration, especially if you're just visiting Laredo for the first time!