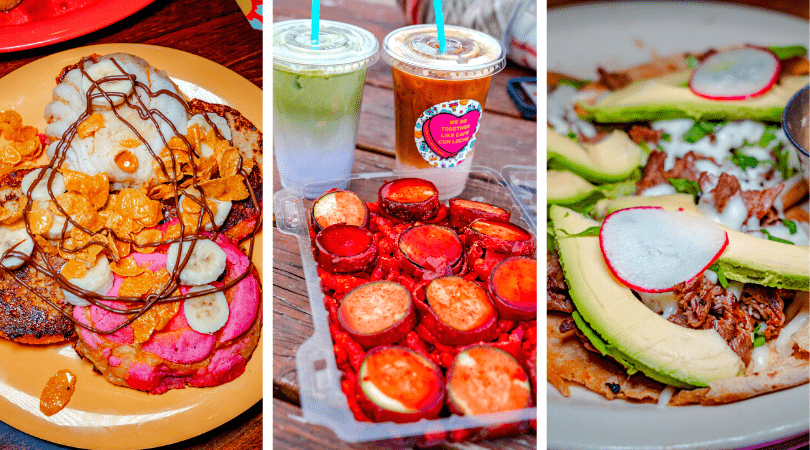 We have a deep love for Mexican food and international cuisine, but we were not expecting the diversity and fusion that we found in Laredo. Funny enough, we found things like Mexican-style sushi, Spanish tapas, extensive wine lists, Thai food, unique brunch items, gigantic Micheladas, and snack foods that brought me back to my childhood! Not to mention, Laredo was cute coffee shop heaven!
Often times, locals are the best source for finding the hidden gems that are sometimes passed over by places the tourists flock to. Given that, we asked not just locals, but also family and friends that are seasoned travelers and have a similar passion for trying new things.
This post will focus only on Laredo's restaurants and coffee shops but be sure to check out our comprehensive list of the best things to do in Laredo!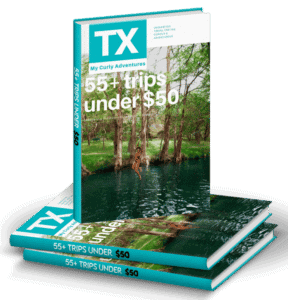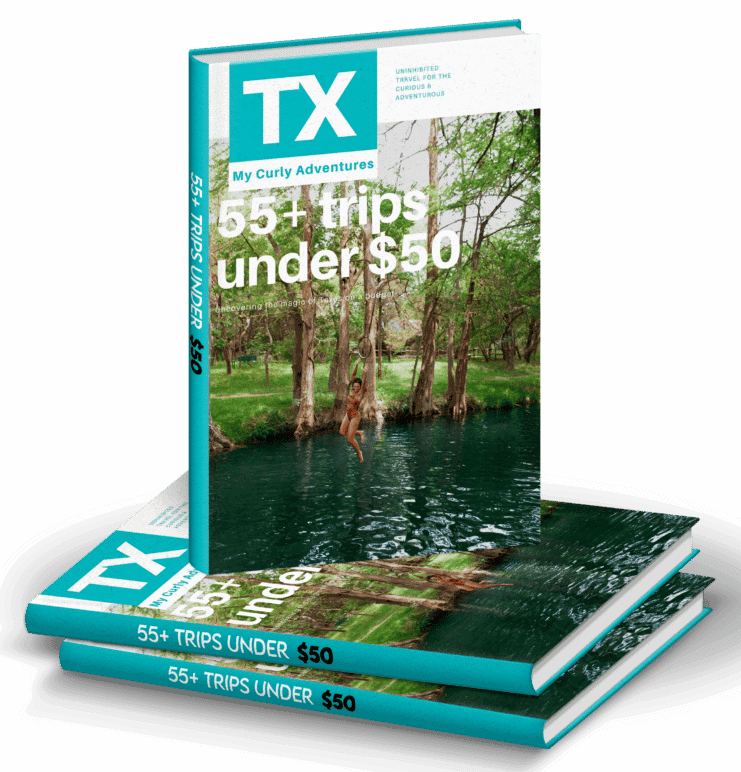 With our latest edition of our Texas Travel Guide, you can take an exciting vacation every weekend without breaking the bank and still have more to do! And in just one trip, the guide pays for itself! You'll be amazed at all the hidden gems, international influence, and wacky attractions you'll find all over Texas!
Not ready to purchase quite yet? We wanted to make this guide as accessible as possible, so we've shared our 1st edition of our guide, 50 Texas Trips Under $50. Click the button below to get yours for FREE!
Where to Eat in Laredo
La India Packing Co.
Founded in 1924 by Antonio Rodriguez and his wife Antonia Villarreal Rodriguez, their goal was to offer people in Laredo their favorite Mexican spices, Mexican chocolate, and herbal remedies. It grew into a well-established brand and a local favorite for people in South Texas.
Now, you'll find their spices in popular grocery stores. The owners even opened a small restaurant to demonstrate what you can achieve at home with their ingredients. We ordered the Chicken en Mole with rice and beans, but other popular dishes are their Charro Beans and their Enmoladas!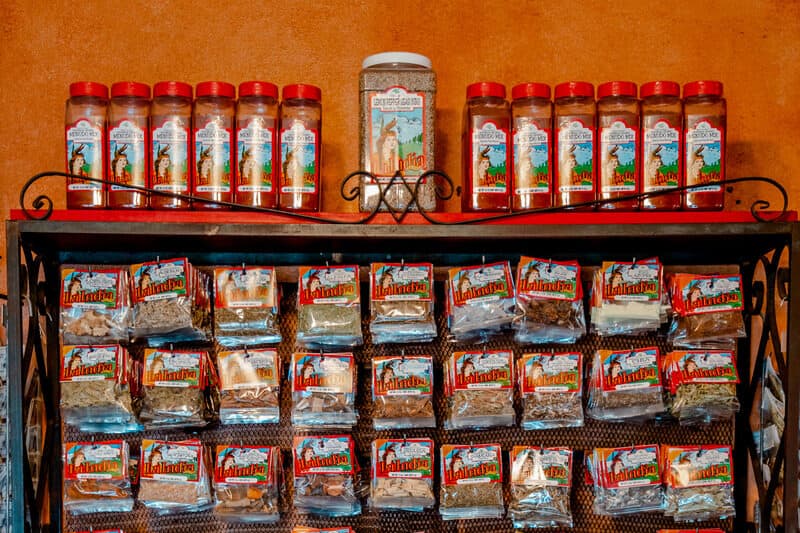 Tabernilla Bar de Tapas
Tabernilla is a vibrant, locally owned eatery and bar that serves over 50 Spanish tapas. Not only is Tabernillas a top-rated restaurant on TripAdvisor, but the menu consists of everything from traditional Spanish tapas to fusion dishes created by Chef Roberto Gonzalez, a native of Laredo.
The restaurant features a spacious dining room, live music, and a private patio with a blend of rustic and modern decor.
They have an extensive wine menu with a selection from different regions of Spain and Portugal. The menu even goes as far as to explain where the wine originated from, its flavors, and even pairing suggestions!
On Thursdays, you can get free tapas with a drink order!
We decided on the Paella de Mariscos (a traditional Spanish rice and seafood dish), a cheese and cured meats tray with Bresaola de Wagyu and Chorizo Iberico, Gambas Al Ajillo (garlic shrimp), and Pulpo a la Plancha (grilled octopus).
To drink, we ordered their Agua de Valencia (made with sparkling wine, a Cognac based liqueur, and muddled oranges), Cordobesa (with lime juice, mezcal, blended and caramelized pineapple, and a paprika rim), and Roja Sangria (a mixture of red wine and fruit typical in Spain).
Bolillos Cafe (North)
A small, colorful restaurant in the heart of Laredo, Bolillos Cafe offers authentic Mexican cuisine for breakfast, lunch, and dinner. The best part: their large selection of baked goods from Cakeland, their sister bakery!
We ordered their Concha French Toast, Churro French Toast, as well as their Barbacoa Tacos and Tacos de Nopal. They were exceptional!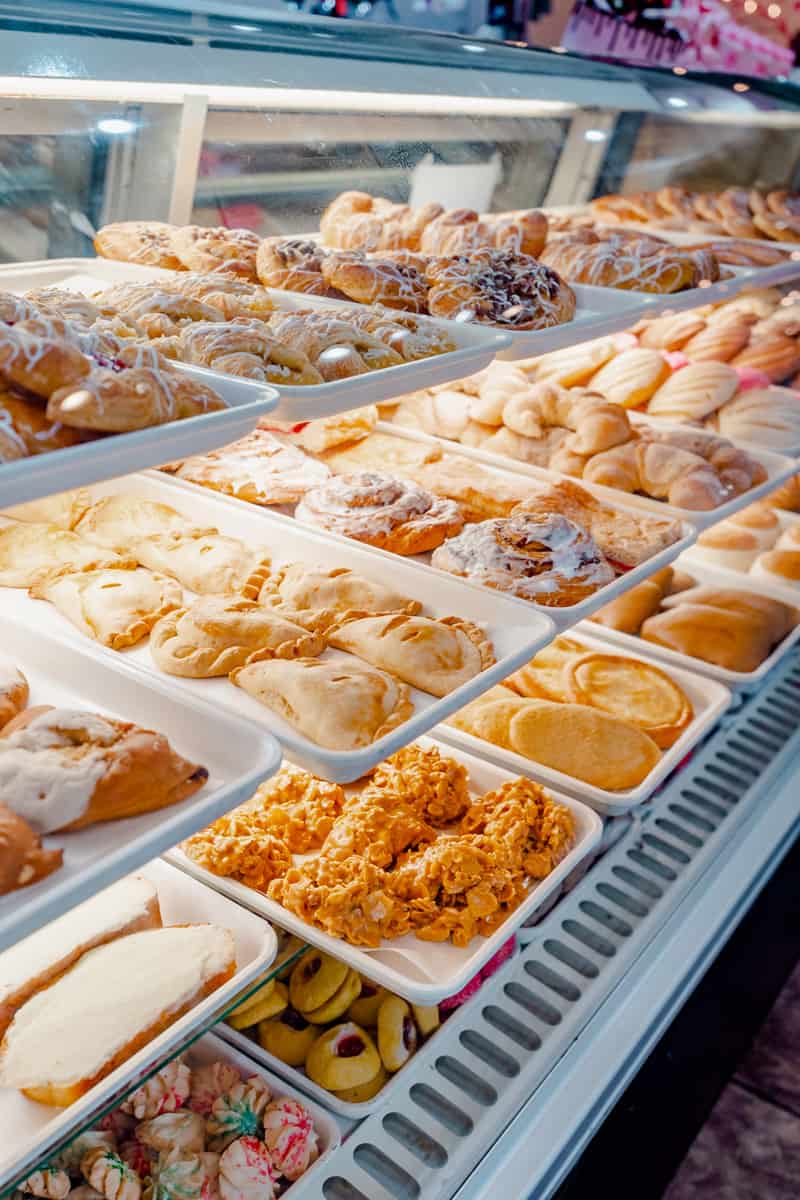 República Cantina De México
If you're looking to experience the food of Nuevo Laredo, Mexico without crossing the border, we highly recommend the Republic Cantina for elevated Tex-Mex dishes.
We tried the Chargrilled Cheese, the Ribeye Cheese Crust Tacos, Ribeye Tacos with Bone Marrow, and we paired them with an Old-Fashioned with Mezcal and a Mezcalita de Jamaica, which is similar to a margarita but with more prominent citrus flavors.
All their dishes are amazing and let's not forget their fluffy, flour tortillas are homemade! They are open for brunch, dinner, and they offer a Happy Hour and a coffee menu.
The building itself is a mix of a modern and elevated cantina. Everything about this place blends perfectly together!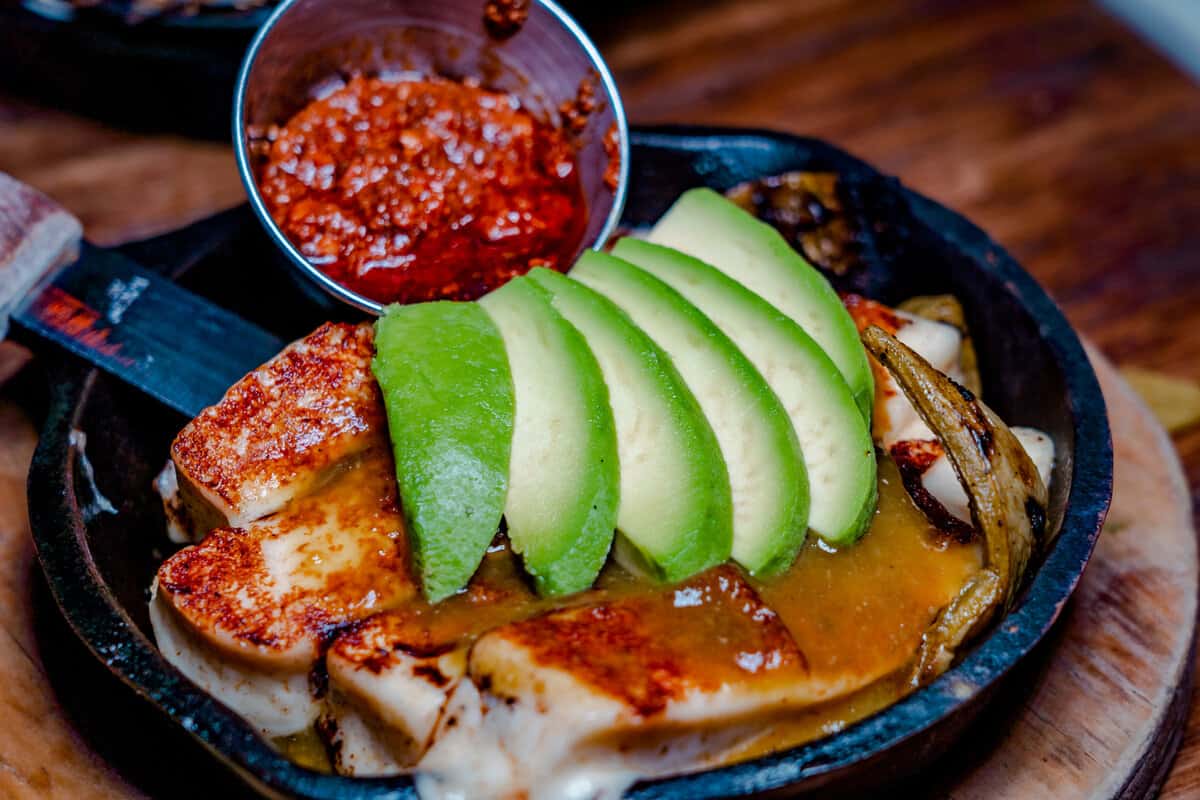 La Finca Bruncheria
This local spot is notorious for their brunch menu and their fresh juice made in-house. You might have a hard time choosing between their tasty, traditional Mexican breakfast items and your favorite brunch staples.
It may seem like an odd combination, but it works perfectly and keeps locals coming back every time! It was everything our taste buds needed!
We loved their Churro Waffles, and we couldn't leave without trying their Barbacoa!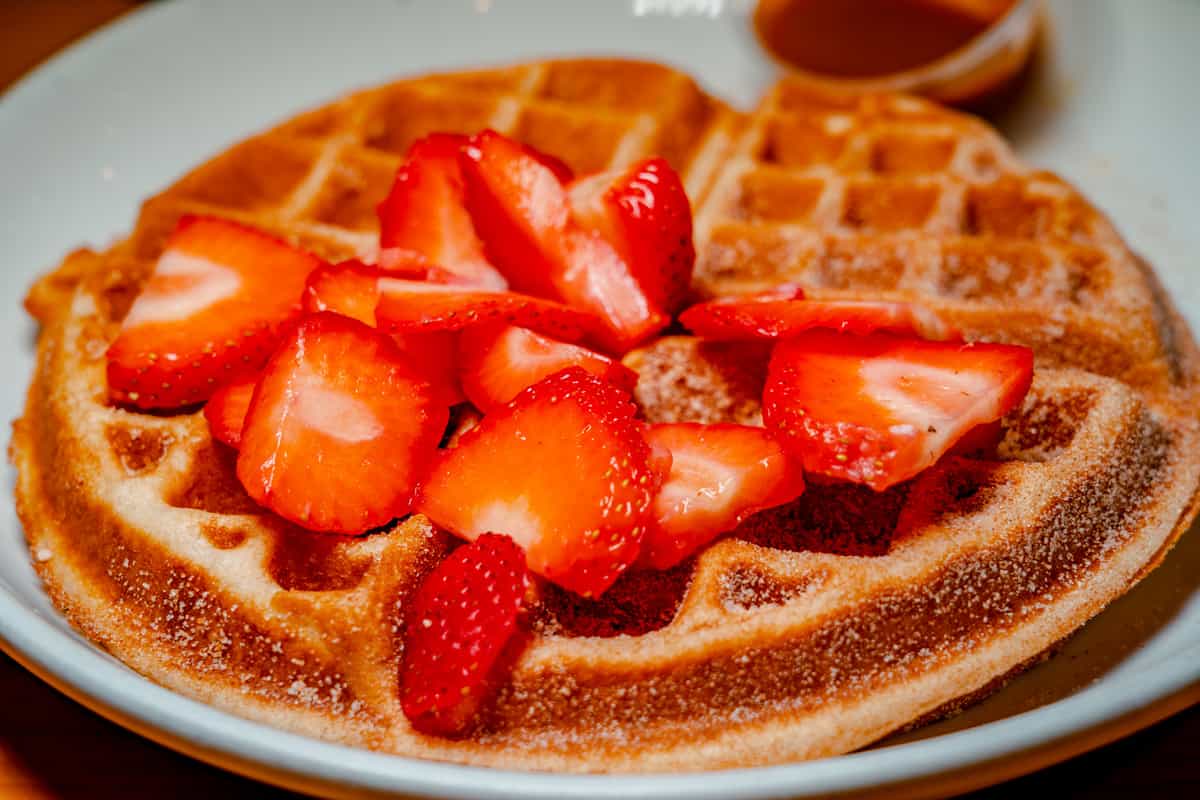 Antojitos Enchilados Laredo
Antojitos is short for Little Cravings and they'll definitely curb your cravings here! This all-pink shop sells all sorts of sweet and savory snacks like:
Flaming Hots Preparados – Preparados means covered with chamoy and spicy mix
Takis Preparados
Sandia, Mango & Chamoy flavored rim dips – Watermelon mango and chamoy mix
Dulces Enchilados – Your favorite candy but covered in a layer of chamoy and spicy mix
Manzanas Locas Con Chile – Apples covered in chamoy and spicy mix
And more Mexican snacks
This is your go-to place for spicy snacks and cute selfies on your next trip to Laredo.
Golondrina Food Truck Park
Choose from a variety of choices: tacos, burgers, seafood, coffee, cocktails, and more! It's the perfect place to grab some grub if you aren't quite sure what you're feeling or you're looking to have a little bit of everything.
There are a total of seven food trucks, but we decided on Cheesy Steak Tacos at Comallita Taqueria, Tostito Elote (basically a corn cup mixed with tortilla chips) and Pastor Fries (loaded fries topped with marinated pork) from Tito's Snacks, and Fruit Roll-Up Cucumbers (cucumbers wrapped with chamoy and fruit roll-up on a bed of hot Cheetos) from Picate Mucho.
Picate Mucho also has a store where they sell your favorite, traditional Mexican snack foods you can stock up with for your trip home.
There is both indoor and outdoor seating with picnic tables, plus a massive Jenga set and cornhole. This is the best place to go if you can't agree on what to eat and you're wanting a laid-back atmosphere to rest your feet!