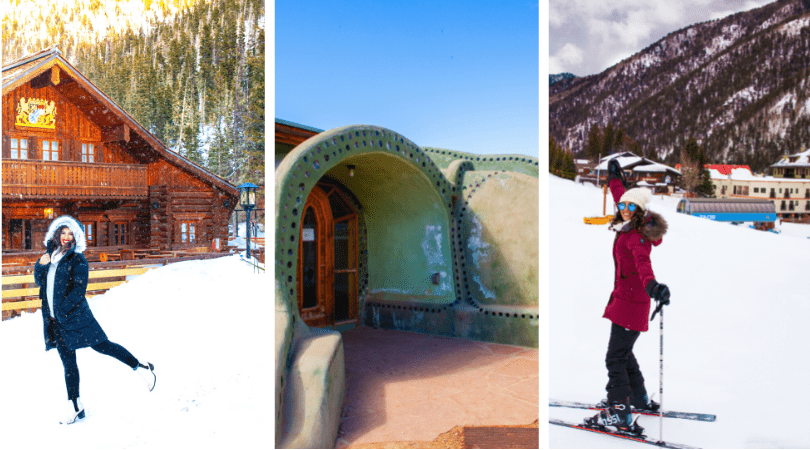 There are a lot of reasons to love Taos Ski Valley as a top ski destination. Direct flights through Taos Air, the only certified B Corp Ski resort, tons of activities outside of skiing, and a top notch ski school are just a few. Below I'm sharing some of the top things to do in Taos Ski Valley.
Apart from Taos Ski Valley being an incredible destination, you can also feel good by staying at a place that is dedicated to sustainability. We want the mountains to still be round for future generations and through multiple initiatives, Taos Ski Valley is working hard to preserve the environment.
Fly in a Jet
Who knew that I could go from the comfort of my home to the ski slopes of New Mexico in under 4 hours. Yeah that 4 hours includes traveling to the airport, boarding the plane, flying, and arriving in Taos. Dallas and Austin residents can read all about Taos air and a private jet at commercial flight prices here.
Hit the Slopes
Staying at the Blake, you could wake up, head out of your room and be on your first slope in 10 minutes. The ski valley is convenient for having everything close by. Take a break from skiing and enjoy gourmet dining, or even check out the ski-by coffee shop located on the mountain.
There's a wide range of trails to keep you busy your entire trip and coming back for more. If you are a beginner, they have a top-rated professional school. I was terrified of the lifts, but the instructors helped me conquer the lifts and slopes feeling like a pro.
Taos offers great weather! I was initially worried about freezing, but the weather in Taos was perfect!
Stay at the Blake
Staying at the Blake is an experience of its own! The gorgeous rooms face the mountains for beautiful views and a cozy lodge vibe. The Blake also does a lot to ensure the comfort of the guests. We received regular text messages asking us if we needed anything, and we could ask questions/have things delivered to our room simply by texting.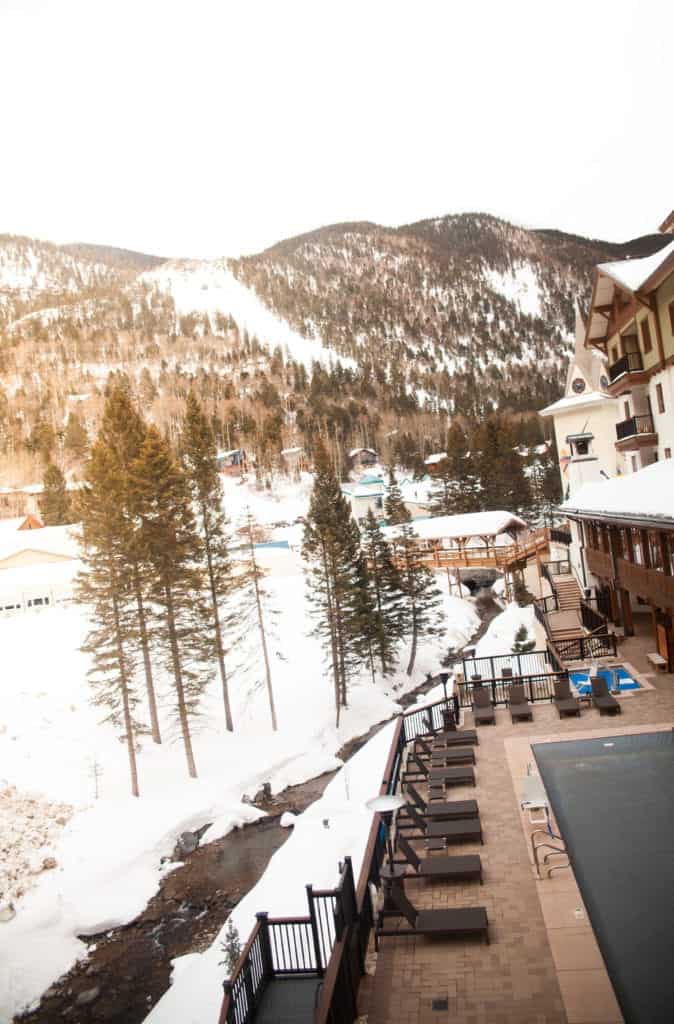 There's so much to love about the Blake that you can read all about here.
Plus what's a vacation without a relaxing spa treatment?! The Taos Spa is a comforting oasis perfect to relax your muscles after spending a couple days on the slopes. I love the New Mexican inspired treatments and opted for the Adobe Clay Treatment to detox my skin and refresh. Read more about it on my Blake review.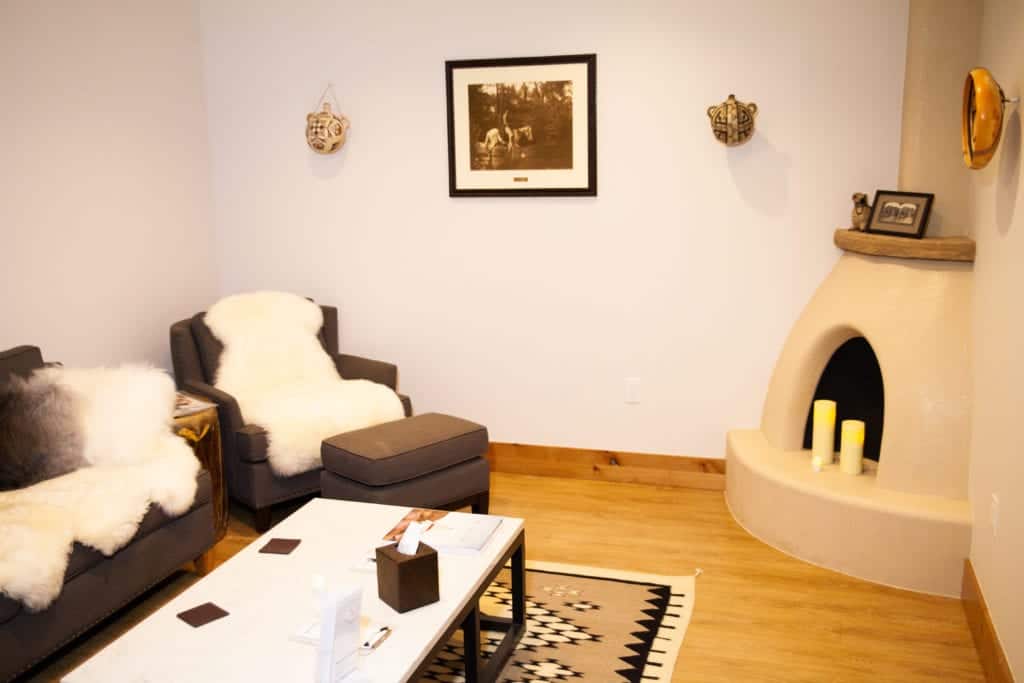 Another great perk of staying at the Blake is the car service they offer. For such a short trip, I wanted to be able to explore some, but didn't want the hassle of renting a car. Fortunately, the Blake will drive you most places if you schedule in advance. Here are a few of the places where they were able to take us.
Check out the Earthships
Taos is the largest community of Earth ships. I didn't know what they were at first, but I quickly became fascinated with these funky designed buildings that are 100% off grid and self-sustainable.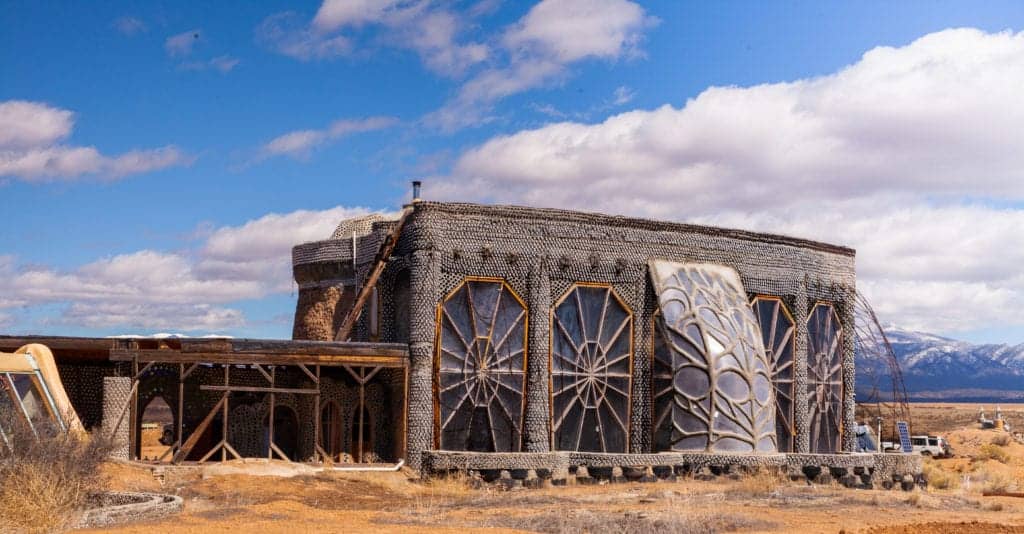 Taos offers a school for people to learn how to build these anywhere. They're made out of recycled materials and are designed so that one doesn't need to pay for electricity, plumbing, and other typical housing costs. Most are colorful and fun, but it's such a great concept that I hope to see more. While in Taos, you can go and see them for yourself and learn about the process.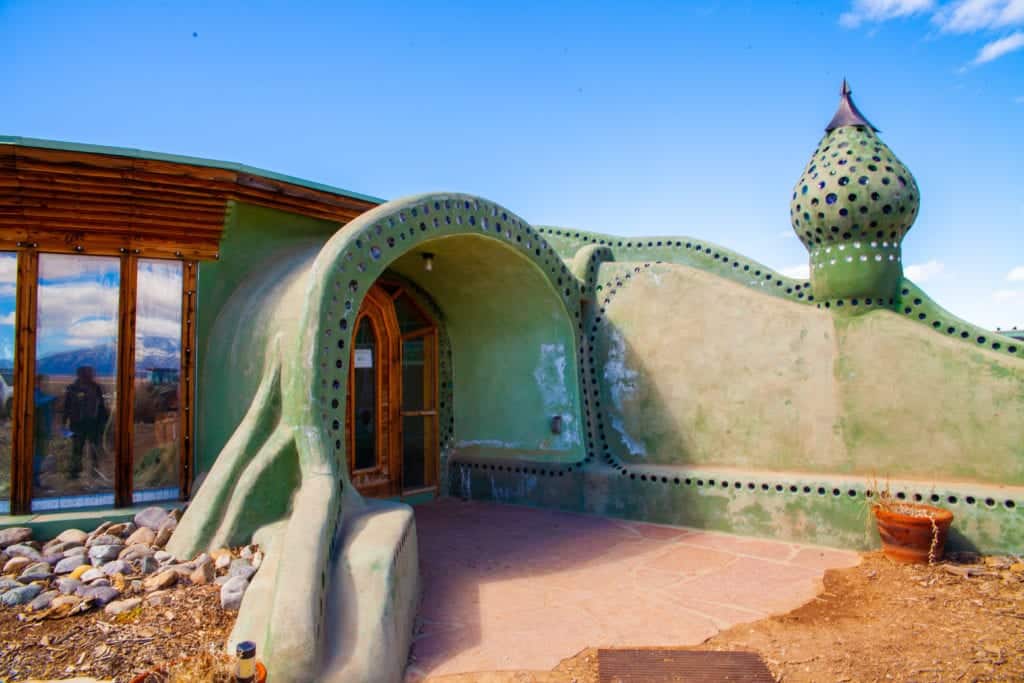 See the Rio Grande Gorge
This stunning gorge is a beautiful spot to stop and enjoy mountain and valley views for miles! Simply standing here, I found myself in awe of the breathless beauty that I was surrounded by. Often times there are goats wandering through the gorge.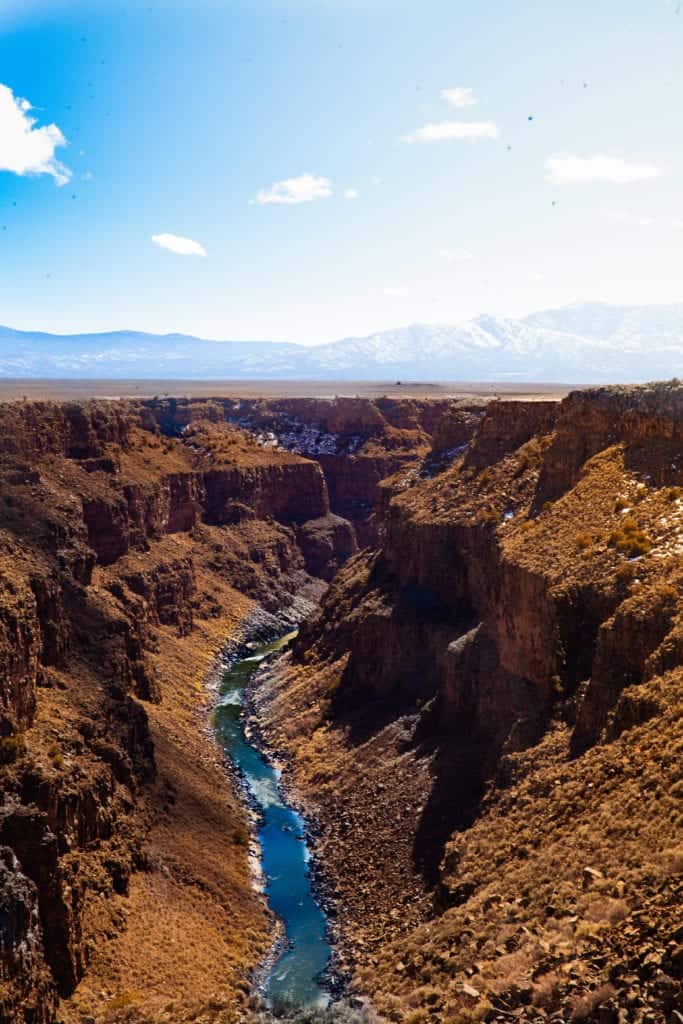 Visit the Taos Pueblo
The Taos Pueblo is the home of the community of Taos Native Americans who own the land. The pueblos are their home and some places of business that they open up during most of the year (barring ceremonies – so make sure to check that they are open). They were closed when I was there, and so I do not have any pictures.
Taos is full of history and their culture which is over 1000 years old. The buildings are beautiful adobe. If you get the chance, walk through the pueblo – I really recommend it. As always, remember the importance of respecting the people as you are on their land that they have graciously allowed us to enter.
Explore the Taos Downtown Historic District
The Taos Downtown Historic District is your one-stop shop for gorgeous adobe buildings, art, and New Mexican goods. The shops are so cute with their little trinkets and even and old soda fountain bar.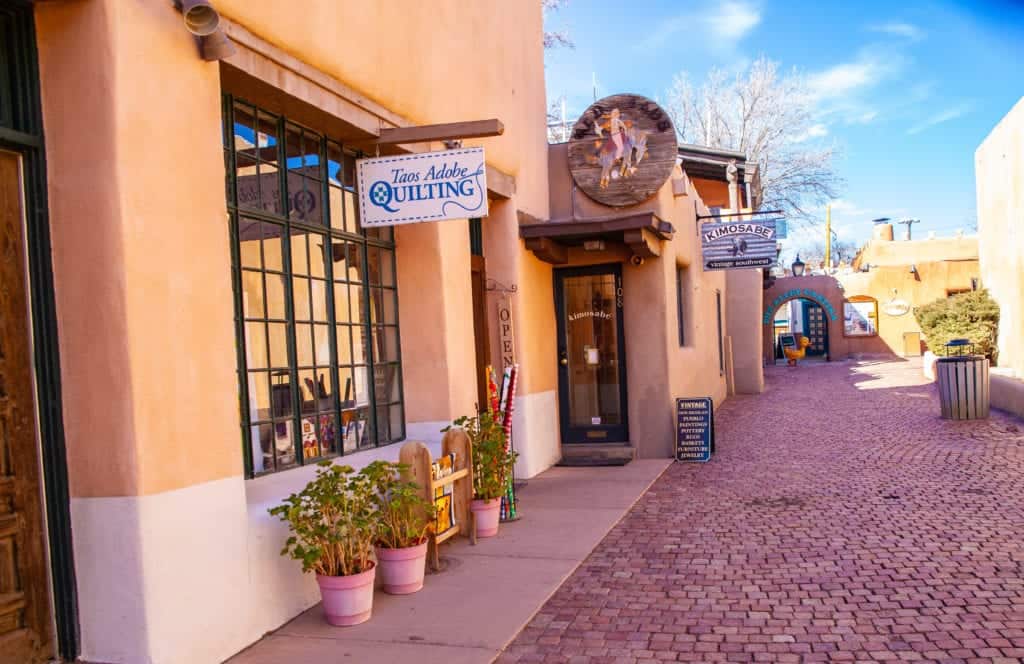 There's a bar, restaurants, and lovely boutiques. We came across a New Mexican foods store with prickly pear margarita mix, red chile paste, and other New Mexican cooking goods!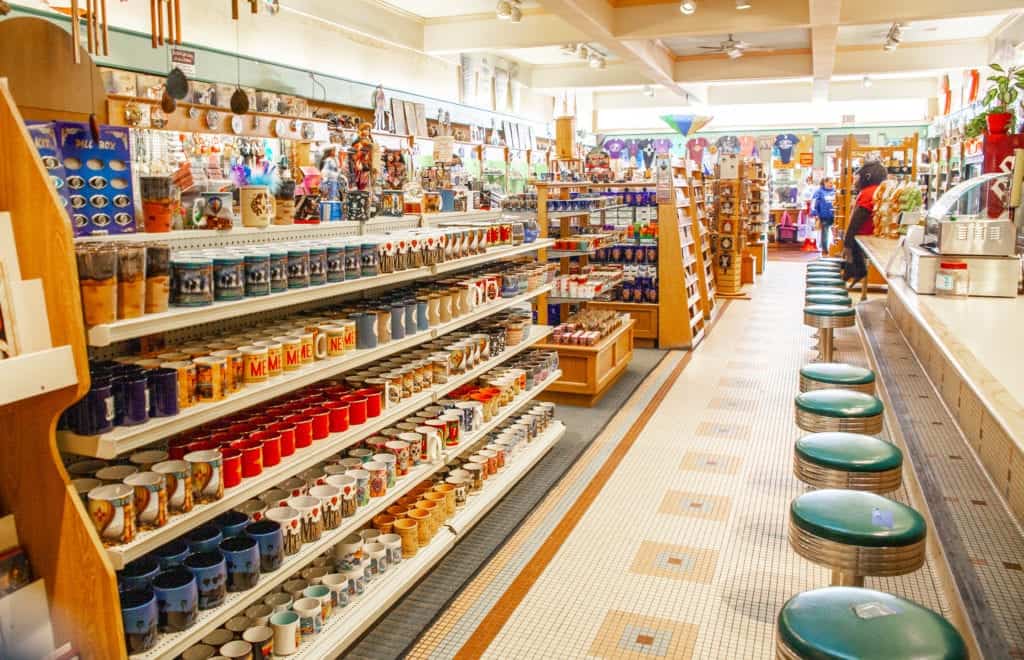 There are also quite a few talented artists and several galleries in the Taos Downtown Historic. You can wander through all of the art.
Try the Purest German Beer
At the top of Taos Ski Valley sits the Bavarian Inn. Everywhere we went locals and tourists alike could not stop raving about the Bavarian for authentic and delicious German food. But more important than the food is the beer. The Bavarian Inn gets their beer from the monks in Bavaria, ensuring the purest beer this side of the sea!