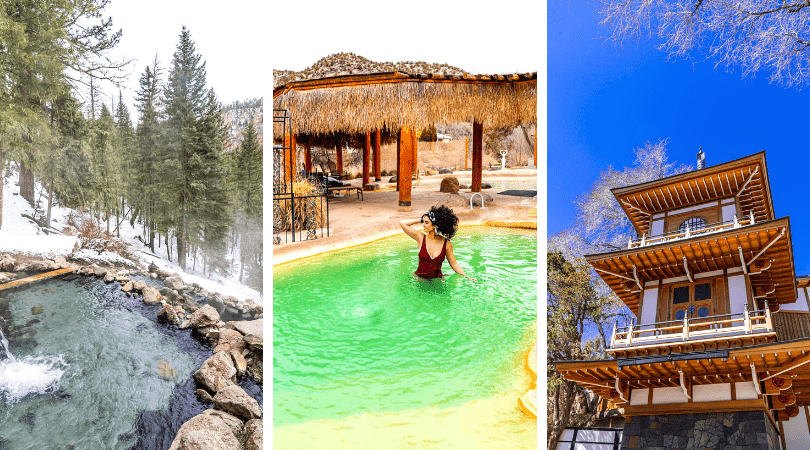 Taking a day trip from Santa Fe to visit its many hot springs is a must! Santa Fe loves its landscapes and has found ways to preserve these natural wonders while allowing visitors to experience their magic. With the cool temperatures of New Mexico, and the snow cover on the mountains, you would think the water is too cold to be enjoyable. Lucky for you, the heat of the Earth's core warms it, creating a wonderfully relaxing soak. Not to mention some of the most gorgeous views you've ever seen to complement this unique experience. Read below about the 6 hot springs near Santa Fe that you must add to your list of things to do in Santa Fe.
San Antonio Hot Springs
The San Antonio Hot Springs is either a .7-mile hike or a 5-mile hike depending on the time of year and road conditions, which you can find out online. In the winter, it may be a longer hike, but they'll be less foot traffic. As you approach the last part of the trail, you'll see the bubbling stream and steam rising. It only gets better from there, with tiered, cascading pools and, as you climb higher up, the water gets even warmer. Plus, the beautiful mountainside to look at. Even in the winter, it'll feel warmer than a hot tub and make changing back into clothes so much easier.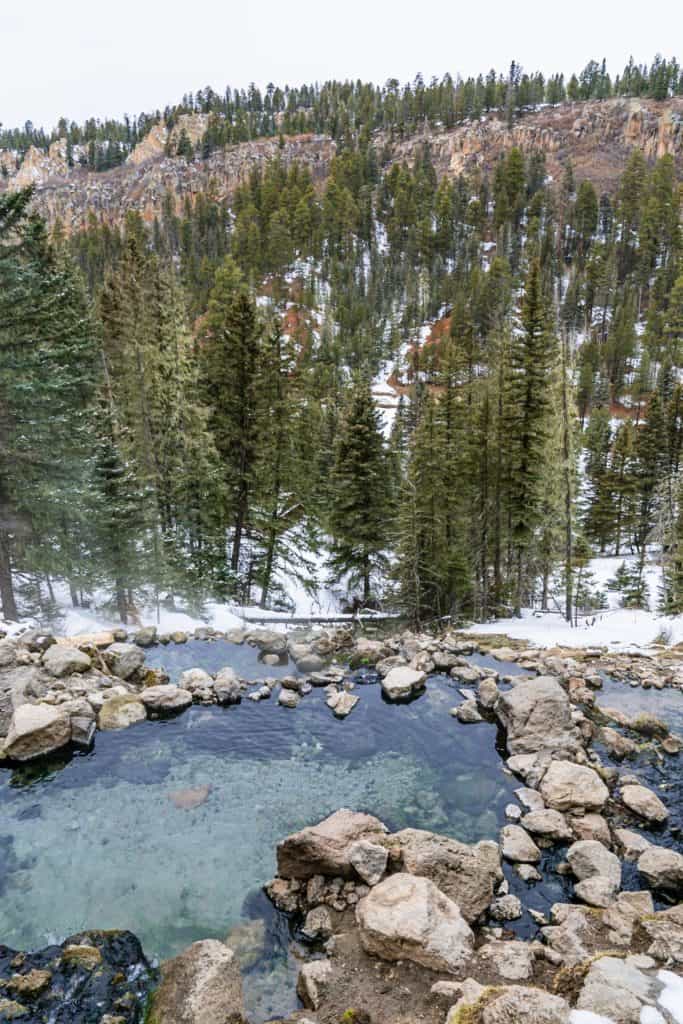 Spence Hot Springs
Spence Hot Springs is one of the most popular of the 6 hot springs near Santa Fe. It is less than a 1-mile hike up some steep terrain. There are two pools and the top one even has a small case that you can sit in. The water's temperature isn't as warm as the San Antonio Hot Springs, and depending how cold it is, it can feel a little bit colder. However, the cave is very refreshing with a steamy sauna.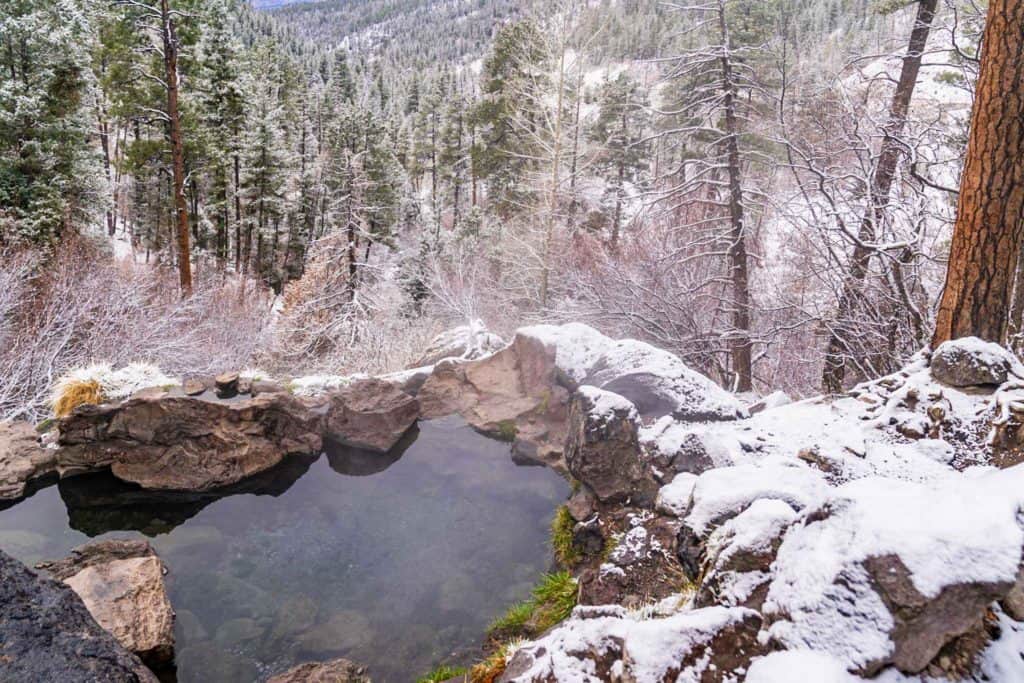 Jemez Hot Springs
If you're wanting to experience the hot springs without worrying about hiking beforehand, pop into Jemez Hot Springs, where the natural minerals in the water are thought to have health benefits as they're absorbed into the skin. They take walk-ins and have several pools with views of the river and the mesa.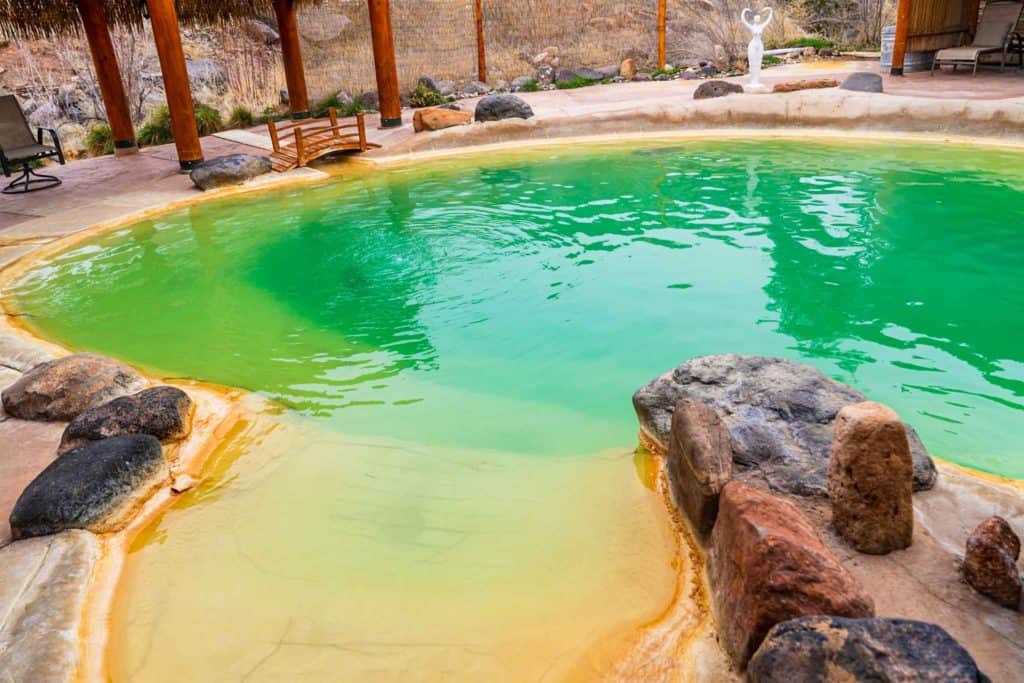 Ojo Spa Resorts
Ojo Spa Resorts in Santa Fe harvests water from Ojo's own natural aquifer. Choose from personal-sized thermal pools or their Olympic-sized saltwater pool, plus their spa treatments rooted in Eastern traditions that use Southwestern ingredients, like prickly pears and blue corn. You can also book a room or a casita and eat dishes that use fresh ingredients from their personal farm that are native to the Southwestern region at their on-site restaurant, Blue Heron. The experience you'll have soaking in a huge pool as you gaze out on the neighboring lake that is only feet away will be the highlight of your trip as you visit some (or all) of the 6 hot springs near Santa Fe.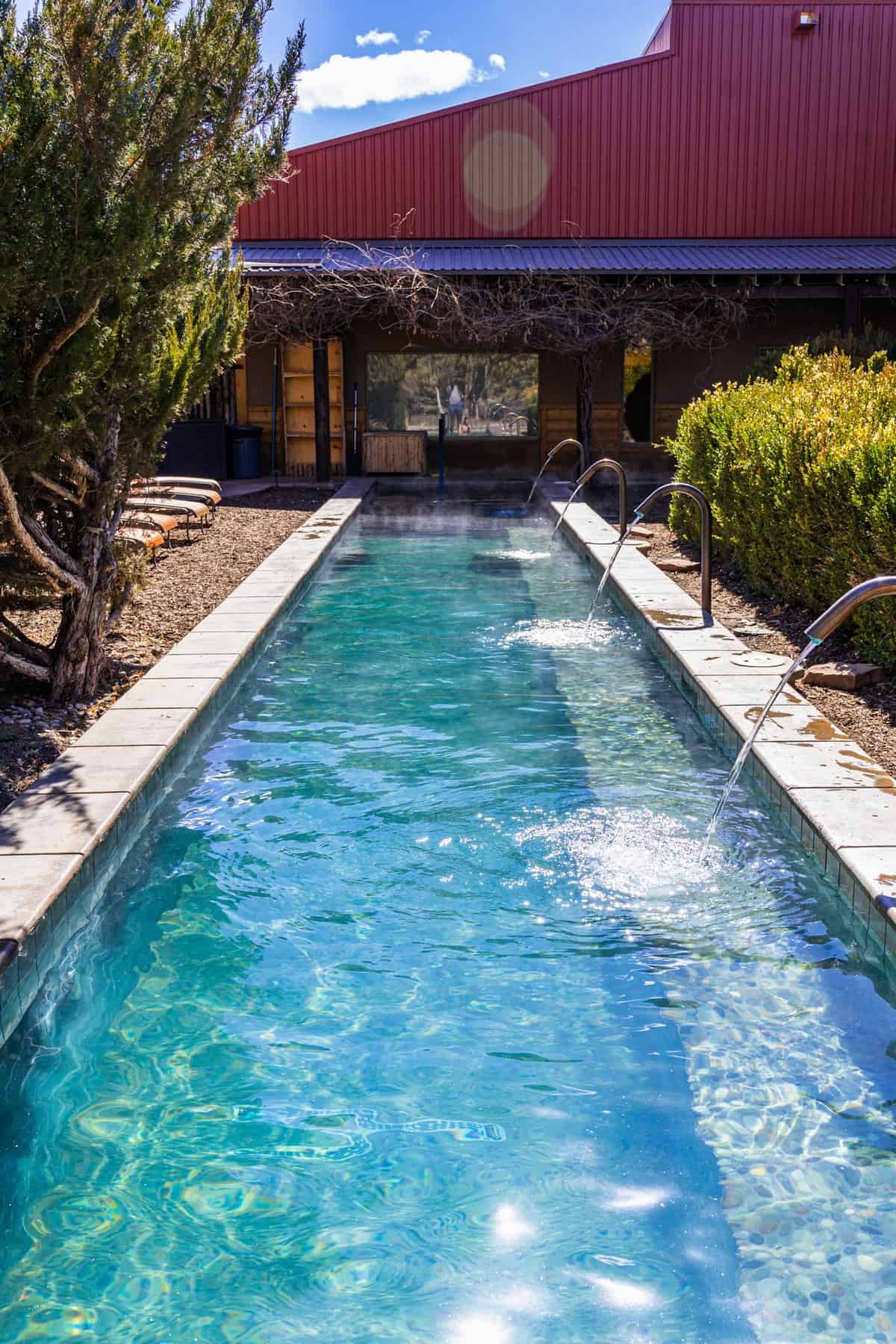 Ten Thousand Waves Resort
Book your choice of private, Japanese-style hot tub, sauna, shower and changing room at Ten Thousand Waves Resort. You can also choose from a variety of massages and skincare treatments that come with unlimited soaking time in the Grand Bath, comprised of a pool, a wet/dry sauna, and even a cold plunge area. The resort harvests their mineral-rich water from an underground well that is over 900-feet deep.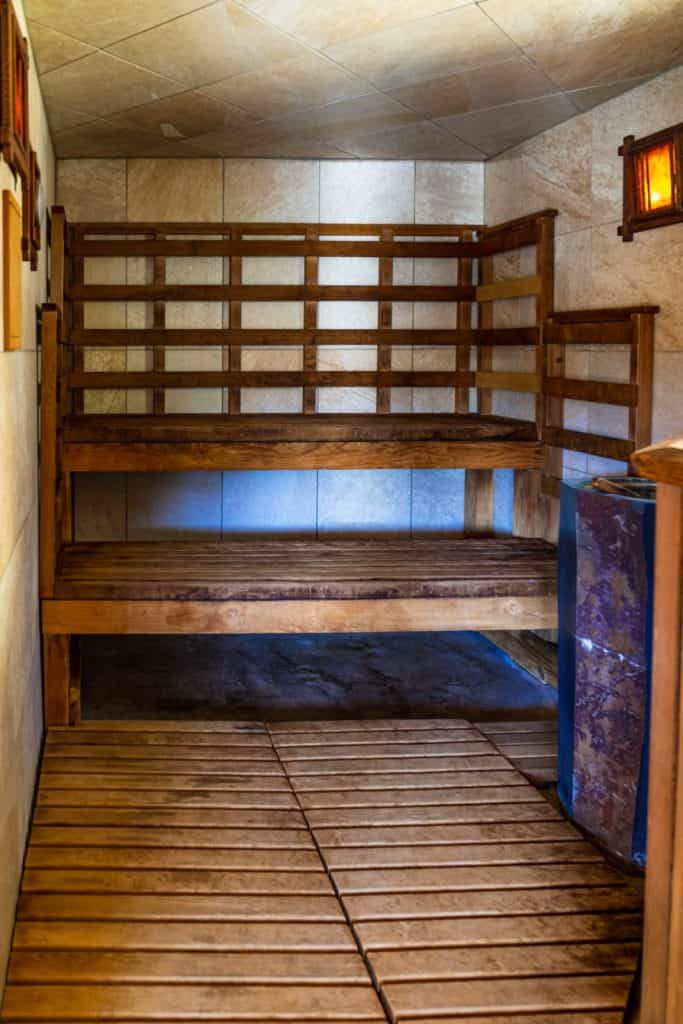 Their on-site restaurant, Izanami, proudly serves locally raised, organic meat, as well as gluten-free, vegan, and vegetarian items. They even have a fryer dedicated only to gluten-free items, so you don't have to skip out on the tasty fried foods on their menu! Book one of the Japanese-inspired Houses of the Moon for unlimited access to the Grand Bath and the proximity of the spa.
6 Hot Springs Near Santa Fe, New Mexico: Final Thoughts
You might think Santa Fe wouldn't have so many beautiful sources of water because of its reputation of being surrounded by hot, dry deserts. In reality, there are 6 hot springs near Santa Fe! Whether you want to be in solitude with nature or a spa resort is more your speed, New Mexico has what you need. Make it a priority to include at least one of these 6 hot springs on your list of things to do in Santa Fe.