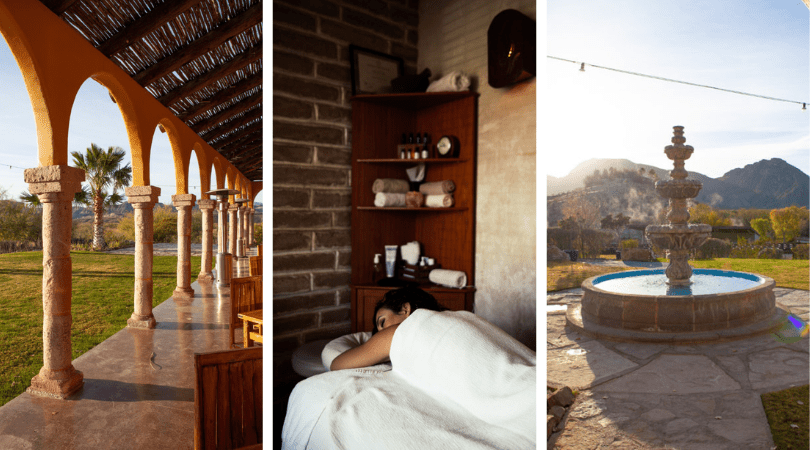 The great outdoors and luxury do in fact go together. While I love roughing it during the day, after a long day of intense hikes in the blazing sun, I feel like I deserve a well-cooked meal and a comfortable bed to lie on! Not to mention a spa to relax those hard worked muscles! Lajitas provides just that and really is your all-in-one resort near Big Bend! If you enjoy having the best of both worlds, you are going to love this resort. Excited for your next stay? Book here now!
About Lajitas Golf Resort
The city of Lajitas is right past Terlingua, and while it is a city, it's really made up of Lajitas workers and the people who stay at the resort. For this reason it really has everything. Lajitas is tucked between Mexico and Big Bend State Park (Yep! There is a Big Bend National Park and Big Bend State Park!) and is a luxurious oasis in the Big Bend area.
Lajitas still holds onto the historic nature with buildings such as the trading post where cowboys used to meet, and Octillo where there are still bullet holes scattered through the outside walls. As you walk through the historic parts of the property towards the Mexico border, you can picture remnants of the Old West with the abandoned buildings and nature mixed in with buildings.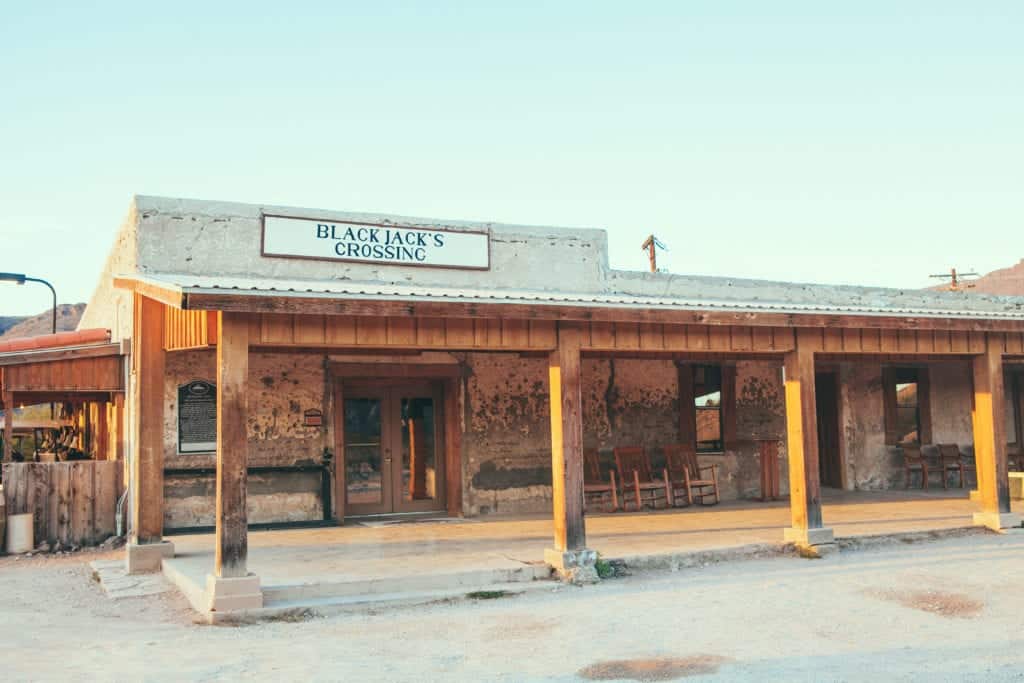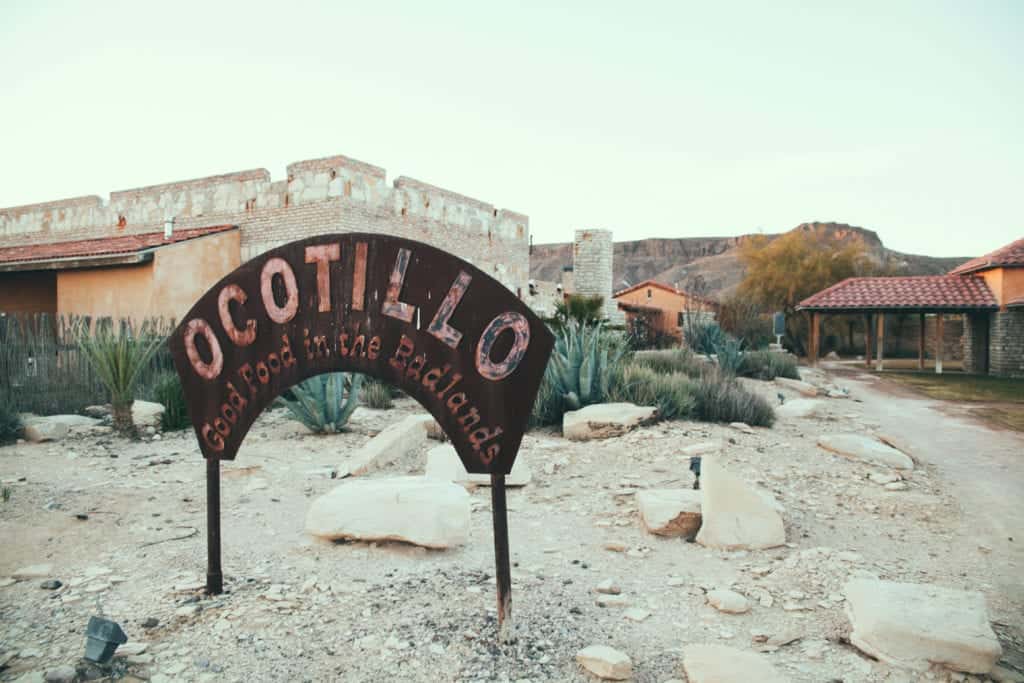 In the center of Lajitas, it feels like its own little town. Badlands Hotel marks the entrance to main lobby, and around the property you have a bakery, a saloon, the spa, different types of rentals, a gourmet restaurant, different shops, and outdoor adventures.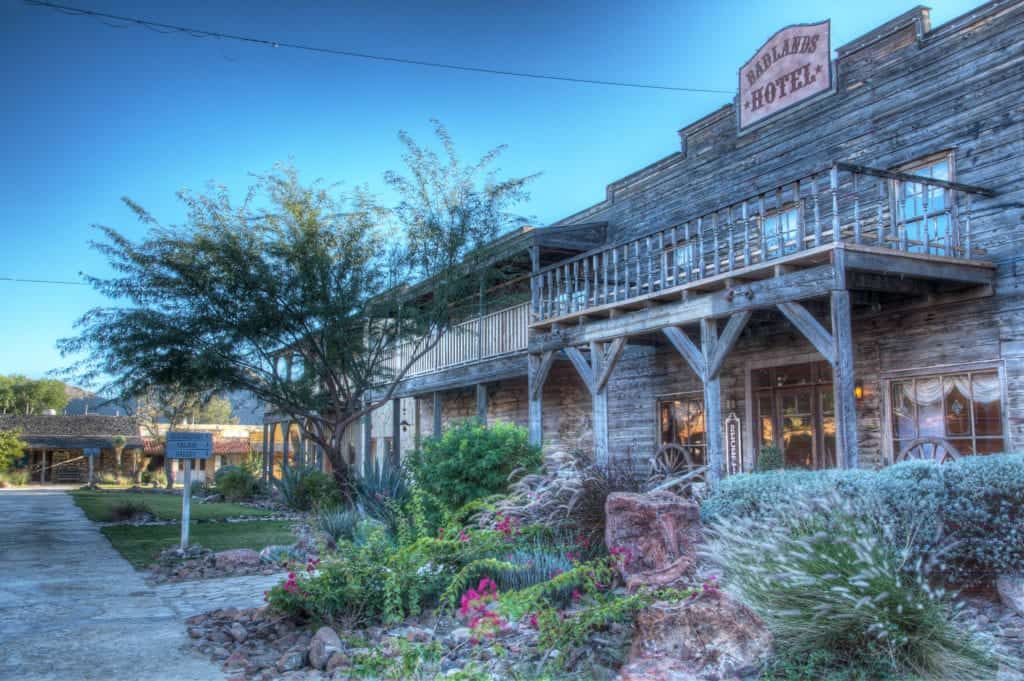 Just a little farther is the world-renowned golf course known as the best in Texas! And it's easy to see why! 18 holes covered in lush green and surrounded by mountains! People fly in from all over the States to play here!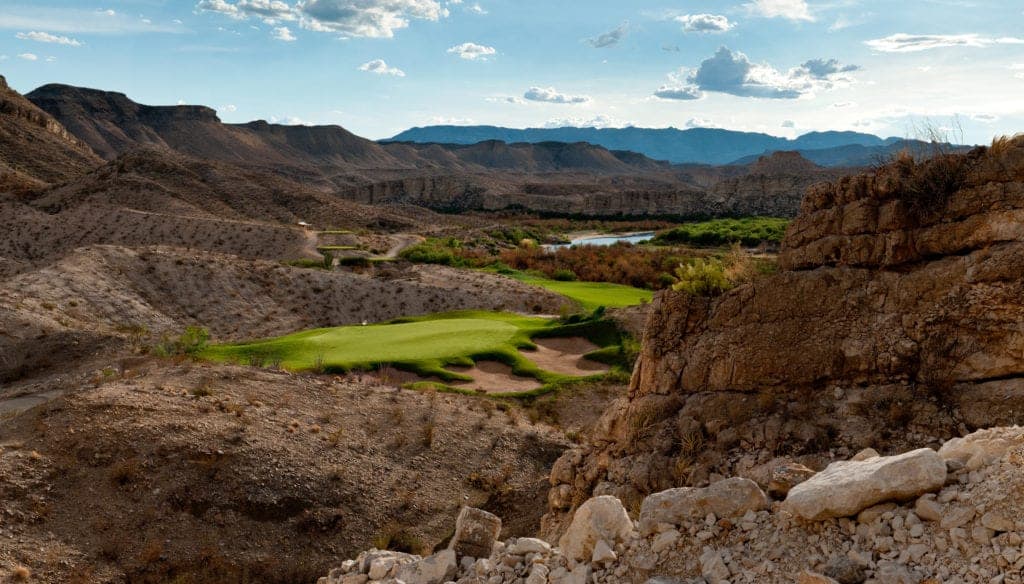 Don't want to make the daunting drive to Big Bend? Lajitas International Airport is available for charter and private planes.
The Beer Drinking Mayor Goat
Lajitas is luxurious, but it's also a little…weird! I mean what can you expect when its mayor is a goat! Henry Clay the goat was famous in this small town for his ability to pick up a bottle of beer and chug it on his own. A bit of a celebrity, he was elected mayor in 1986.
Since, Henry Clay has been succeeded by two others. His son, Henry Clay Jr, killed his father in a drunken fight. He kept the claim to fame by drinking 35-40 beers a day! After the death of Henry Clay, Jr., the citizens of Lajitas hosted Goat Stock 2014, an election race between another goat, a mule, and two men. Henry Clay III won out even though he did not possess the beer drinking capabilities of his elders. You can visit the current mayor at the trading post in his pen.
Things to Do in Lajitas
You almost need a week just to do all of the things in Lajitas:
Rent a jeep and drive through Big Bend State Park or the even the National Park!
Go on an Aoudad hunt with expert guides. Feel like a true cowboy with the cowboy action shoot. Other shooting activities include clay shooting and a combat experience!
There's nothing like seeing the mountains by horse! Enjoy sunset, sunrise, and other trail rides.
Go stand up paddle boarding down the Rio Grande!
Explore Longhorn History at the Yates Longhorn Museum.
Enjoy a romantic dinner under the stars.
One of my favorite experiences was zip lining through the mountains which you can read about here.
Details on more activities can be found here.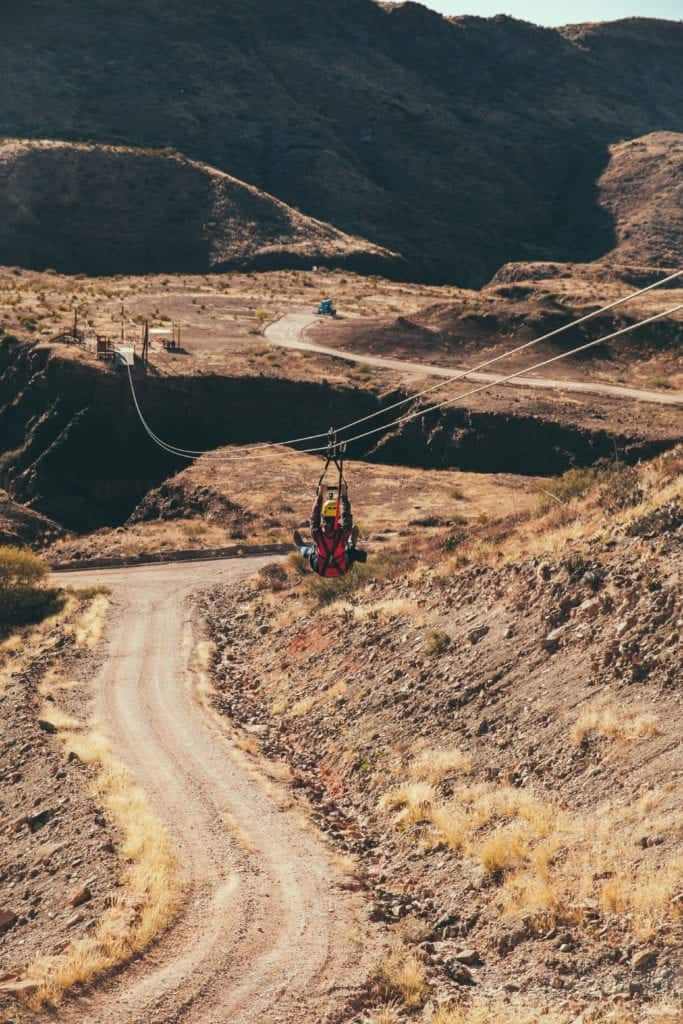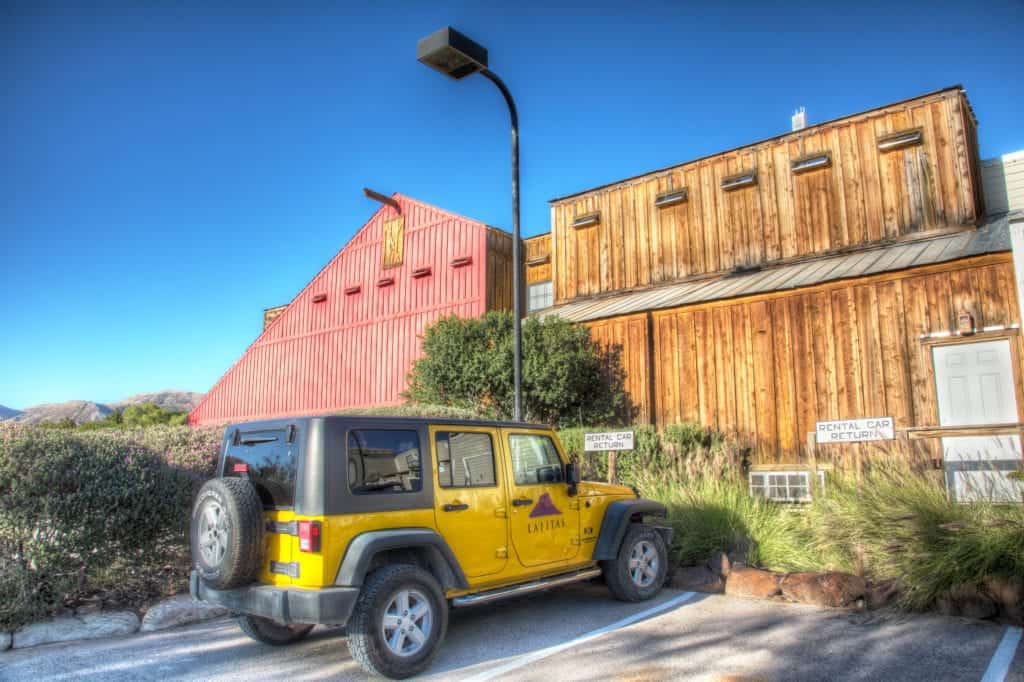 Agave Spa at Lajitas
The Agave Spa at Lajitas Golf Resort & Spa was one of the major highlights of my trip. After all the hiking and adventures, there was nothing I wanted more than to rest my sore muscles and simply relax!
I booked an appointment the evening before for an early morning massage, and the first thing that caught my eye was the Desert Rain Body Wrap. This wrap included Chapparal, a plant native to the Chihuahuan Desert that was used by natives and contains healing properties. I knew I wanted a treatment I couldn't get anywhere else and this fit the bill!
The treatment began with an exfoliating dry brush with gentle strokes towards my heart to increase blood circulation. Each stroke lifted me into a deeper state of relaxation.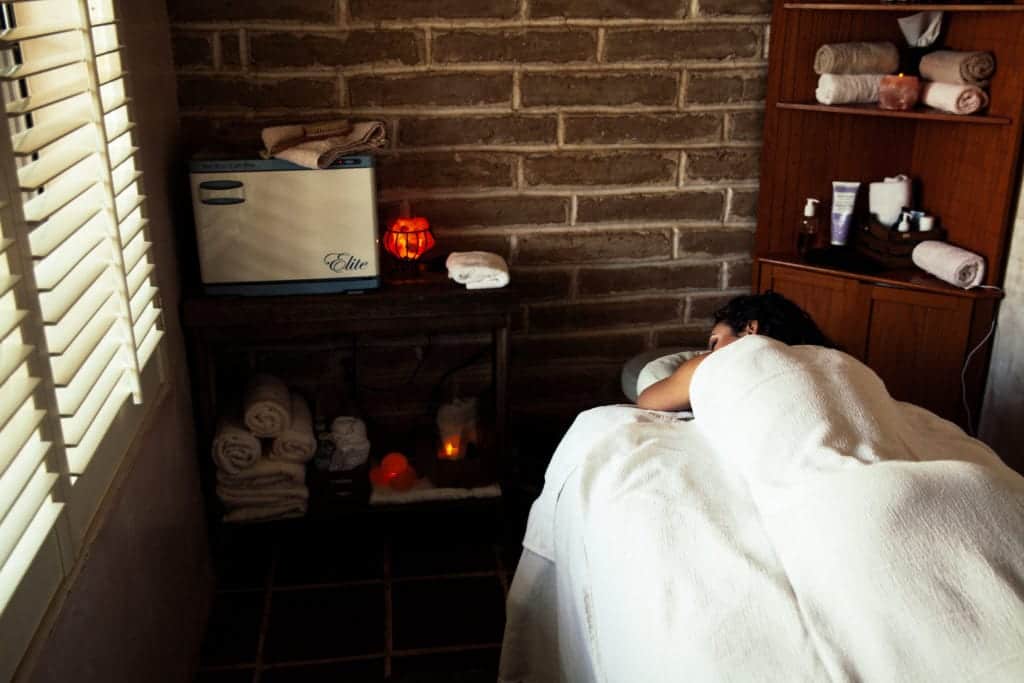 I chose the 80-minute session to include a massage to sooth aches and camera shoulder pains before being wrapped in the chaparral-infused jojoba and shea butter. The fresh scent of the desert after rain filled the room and my little cocoon. I could feel the immediate effects of the treatments as the tension in my body melted away in a way that my stress-filled self could never achieve.
I wanted to stay forever in the relaxing cocoon wrap, but when the treatment was over, I felt nothing but relaxing bliss, and I was prepared to simply sit on the chairs outside our suite while staring at the Mexican mountains and reflecting on the beautiful trip we had.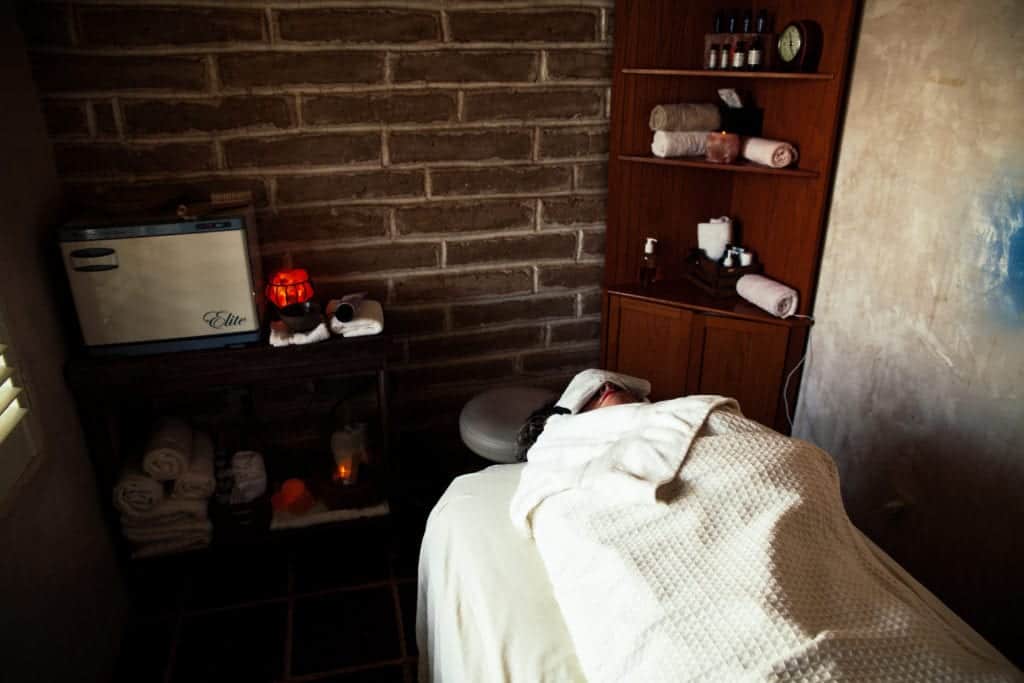 The Rooms at Lajitas
There are numerous different accommodation options at Lajitas, from single rooms at the Badlands Hotel, to suites, and villas. We stayed at the Officer's Quarters featuring beautiful exposed brick-lined walls and fun Texas decor such as antler lamps.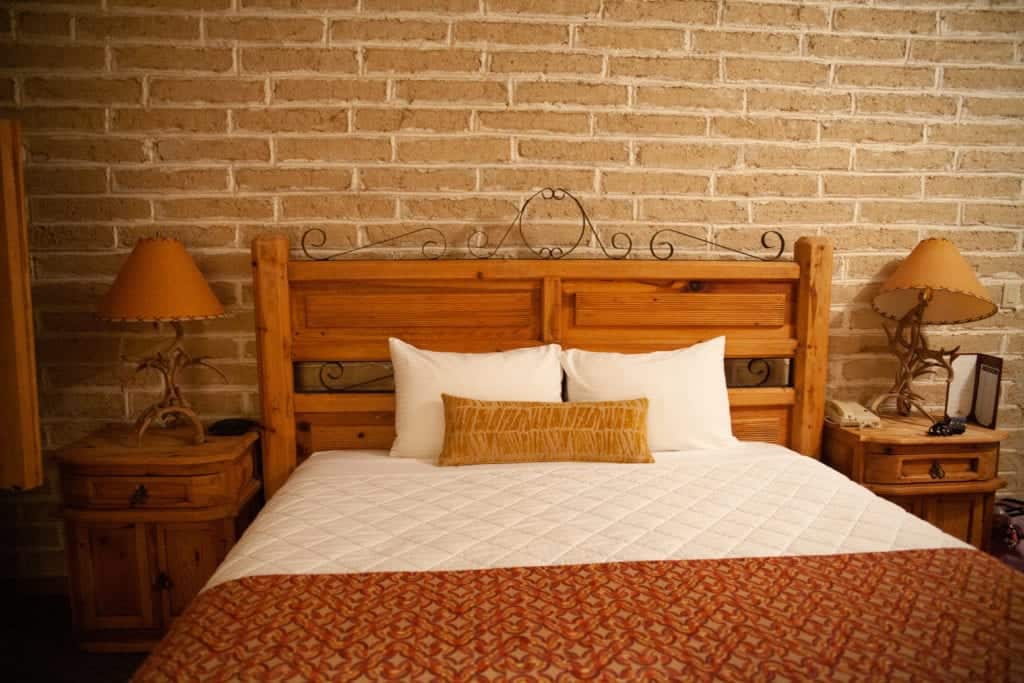 We had a bedroom and little living room area as well as plenty of windows to the outside.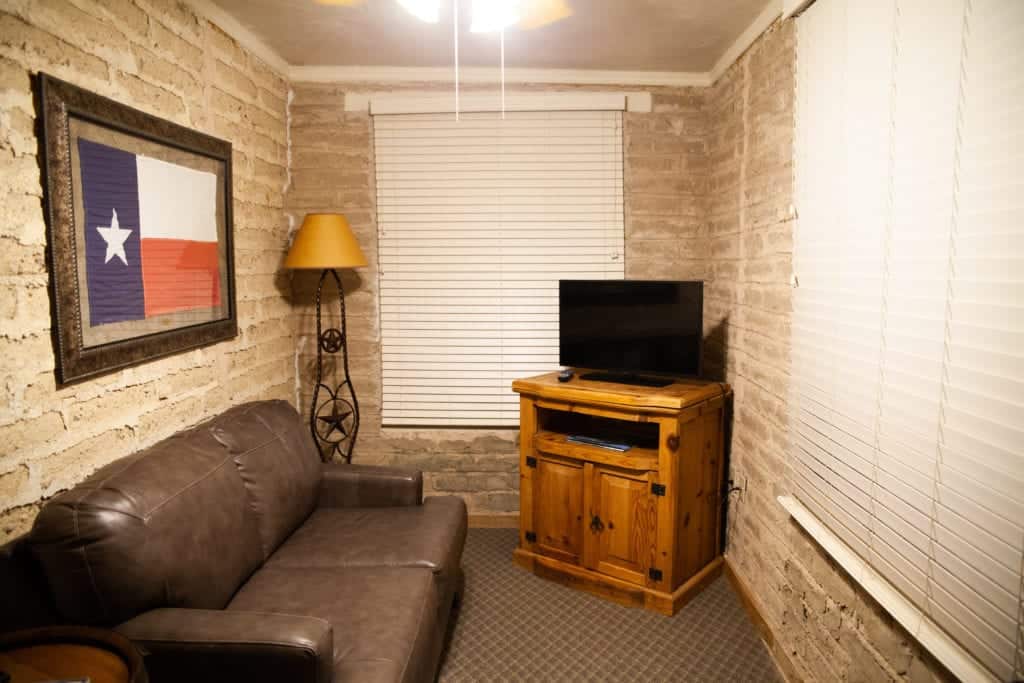 But the best part was the view from our balcony! I could wake up in the morning, sip my coffee, and stare out to the golf course and Mexican mountains!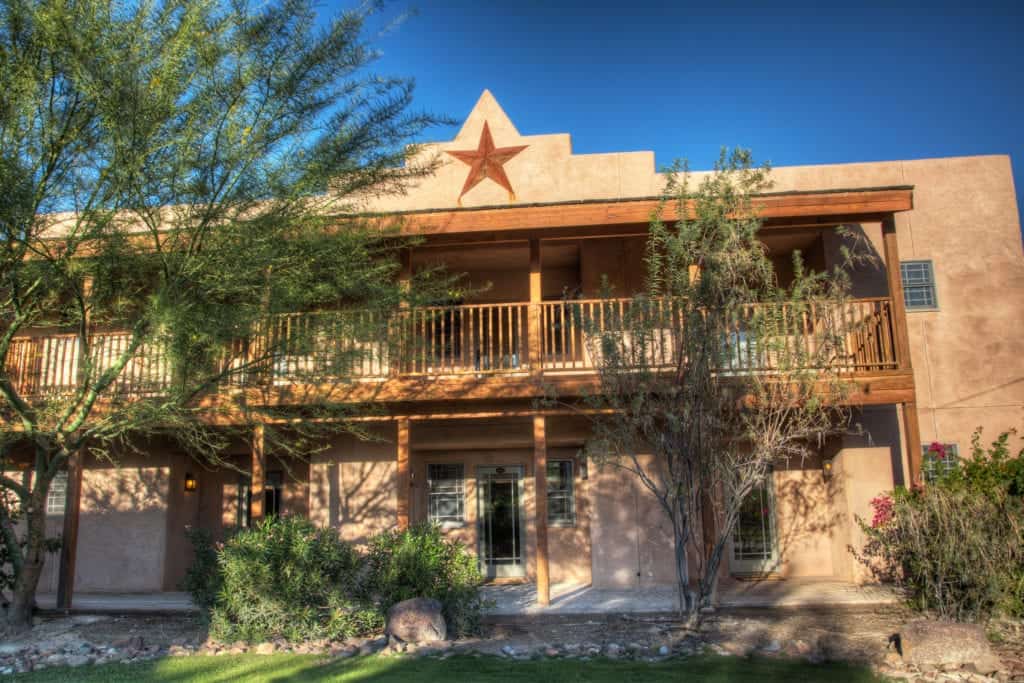 Dining at Lajitas
Gourmet food with a view as gorgeous at this? I don't think it gets much better! We enjoyed breakfast and dinner at Candelilla Cafe and both were nothing short of spectacular.
For dinner the prime steaks are tender and full of flavor. I'll let the picture do the talking for me!
Check out my husband's Instagram for food inspiration.
This was our view during breakfast where we feasted on fluffy French toast and quail and waffles!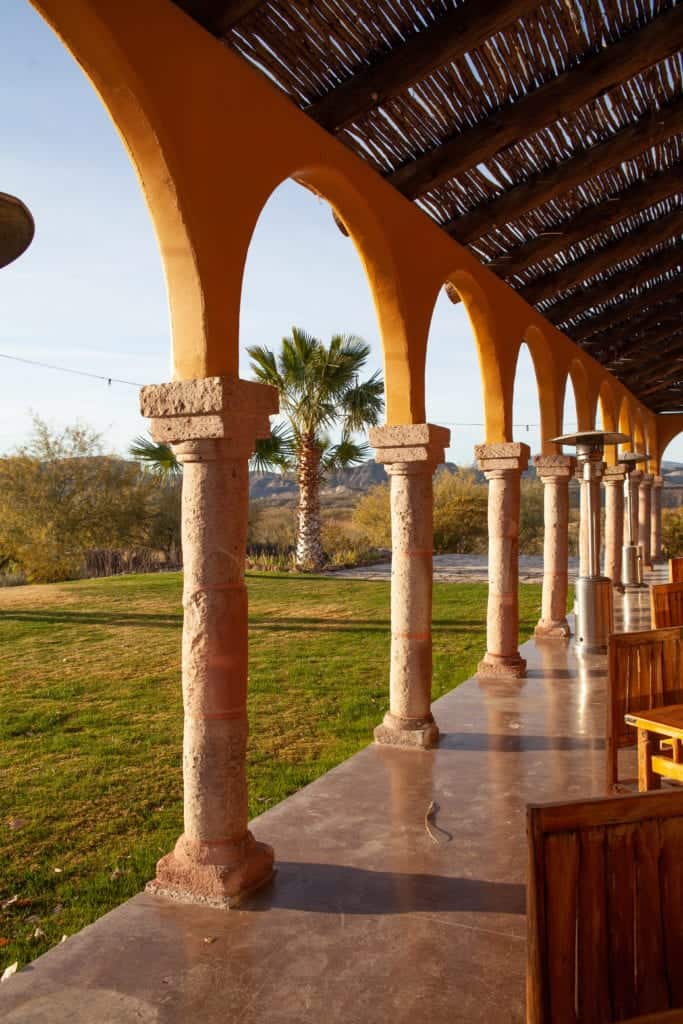 Lajitas Golf Resort & Spa: Final Thoughts
Lajitas was just what I needed in between the adventures of Big Bend! This beautiful resort has everything for those who like adventure and those who like relaxation, and people like me who like a little bit of both. I love the way that history and the Wild West blend into this luxurious getaway. If you're looking for an all-in-one resort, Lajitas Golf Resort is your best bet!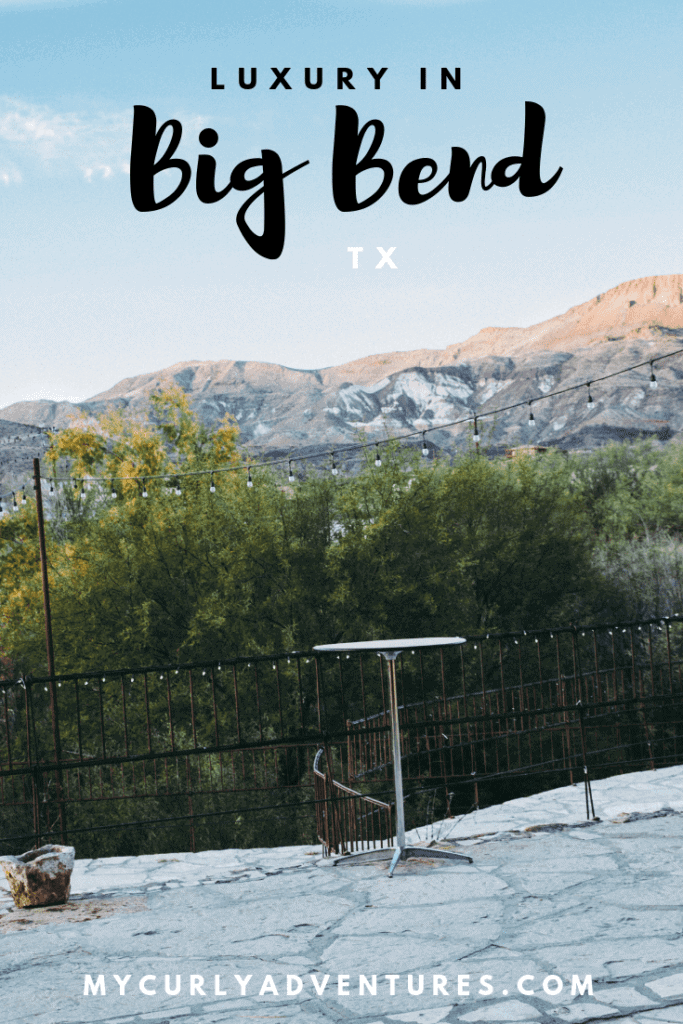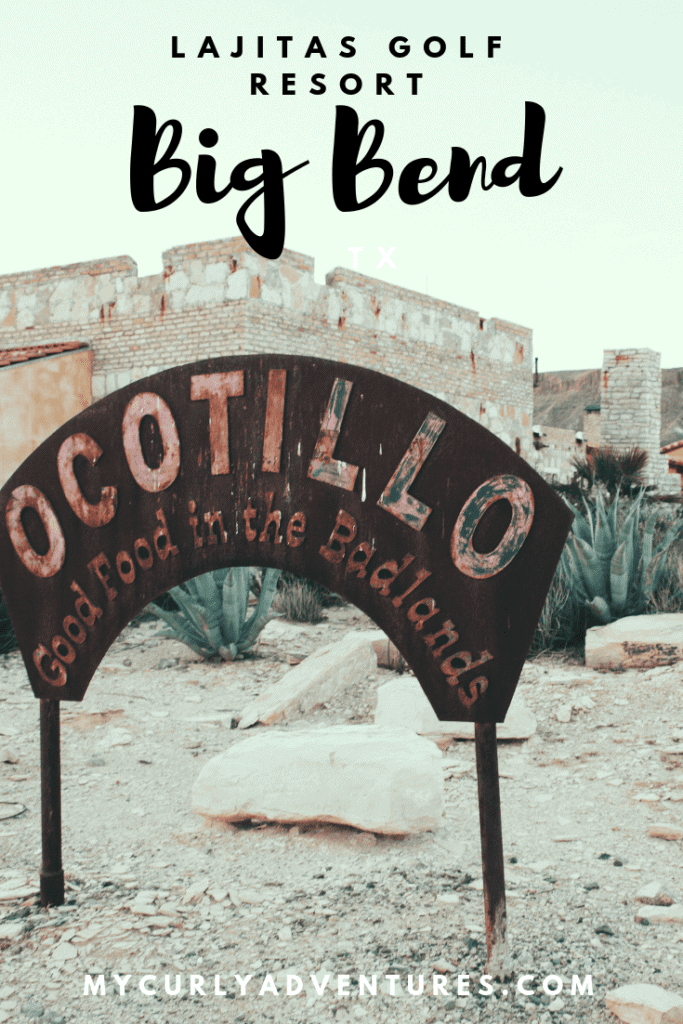 I received complimentary accommodations in exchange for my honest review. As always, all opinions are my own.