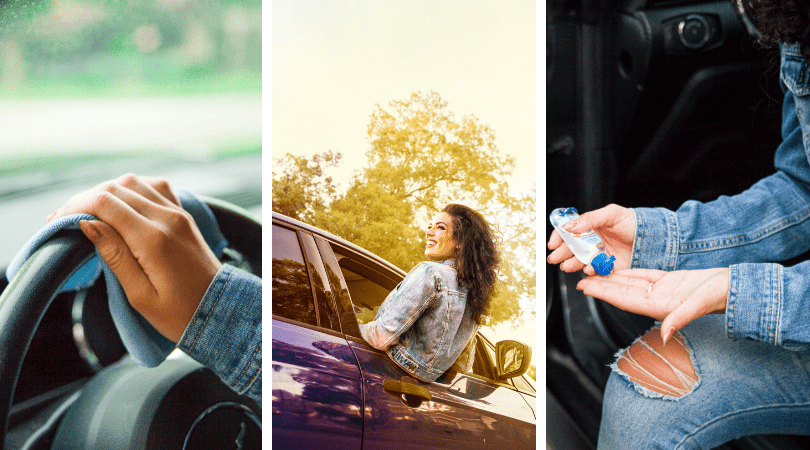 This post was sponsored by AutoTrader. As always, all opinions are my own.
For us road trippers, it may seem like we spend more time in our car then we do in our house. Even if you're not a frequent road tripper, the time commuting in the car, getting groceries, and spilling your latte and fast food on the floor adds up. And yet, many of us don't spend the time necessary to keep our cars clean and disinfected. Cars can be a little bit more difficult to clean, you want to make sure you clean it without damaging the upholstery or dye.
Luckily I'm here with Autotrader to share how to keep your car clean. Also, if you've been affected and are looking for relief, Autotrader has a list of resources including companies offering deferred payments as well as some great opportunities to catch a great deal on a new vehicle.
The Basics for Cleaning Your Car
At first the information can seem difficult with what you can and can't use, but in the end, it's pretty simple and the items you need are easy to find!
Look For: Solutions containing up to 70% alcohol, rubbing alcohol works

Double check with leather and with your car manufacturer

Look For: Microfiber Cloths to avoid scratching anything
Avoid: Bleach and hydrogen peroxide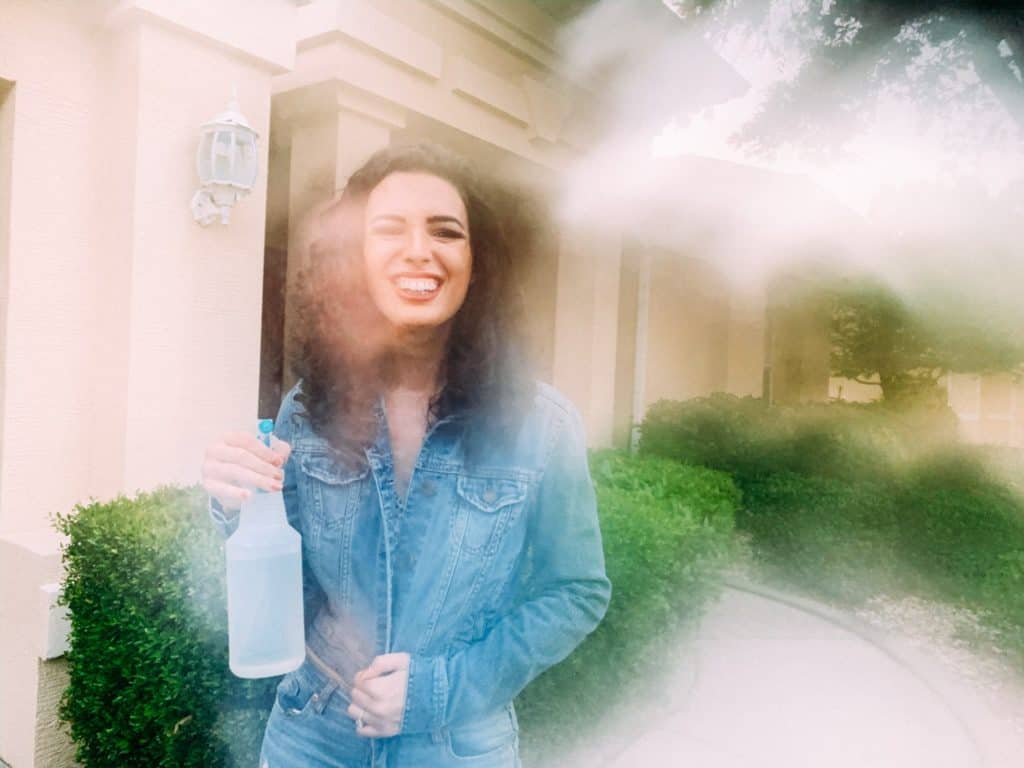 Routine Things to Keep Your Car Clean Daily
In order to protect your vehicle and yourself from harmful bacteria, it's best to be mindful of your actions when driving. There's a lot of information on viruses and bacteria related to how long they stay on a car after being exposed and how to handle it. There are so many different things we touch so here are a few tips to keep things clean.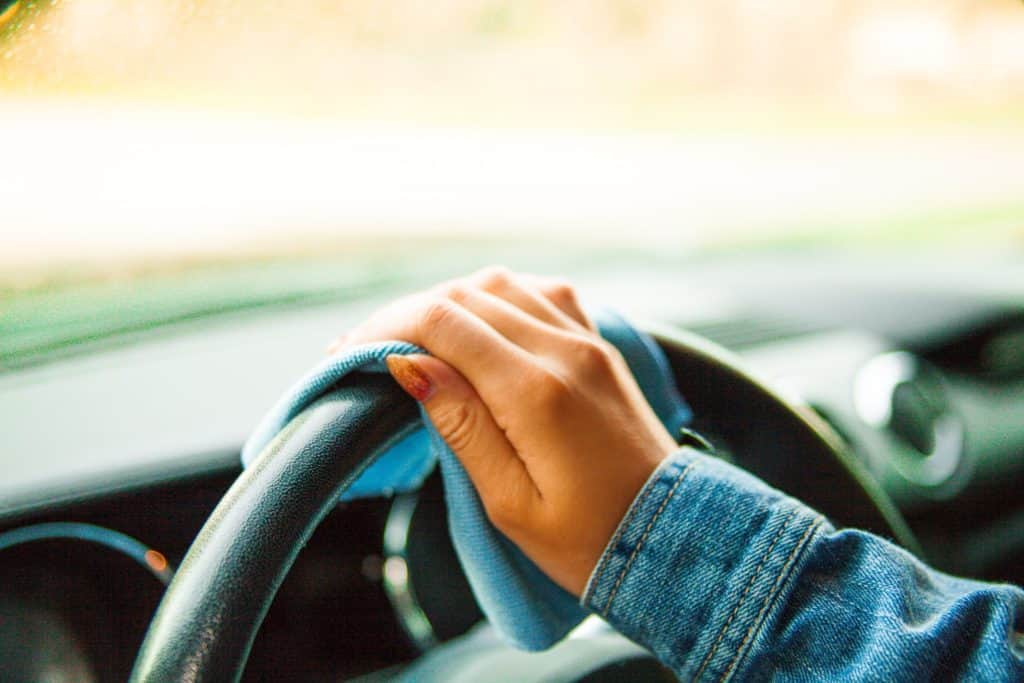 Leave hand sanitizer in your car. Use it once you get in your car and after you leave
Carry disinfecting wipes in your car. Regularly use them in area that you touch often including:

car keys, door handles, seat belt buckles, gear shift, and any buttons/controls
rear view window, glove box, and turn signal

When visiting gas stations make sure to sanitize your hands after using the pump and don't touch your face or anything else while pumping. Same for if you go inside. I personally like to use a disinfecting wipe as well to hold the pump and press the buttons and will use them to disinfect any drinks or snacks I've purchased.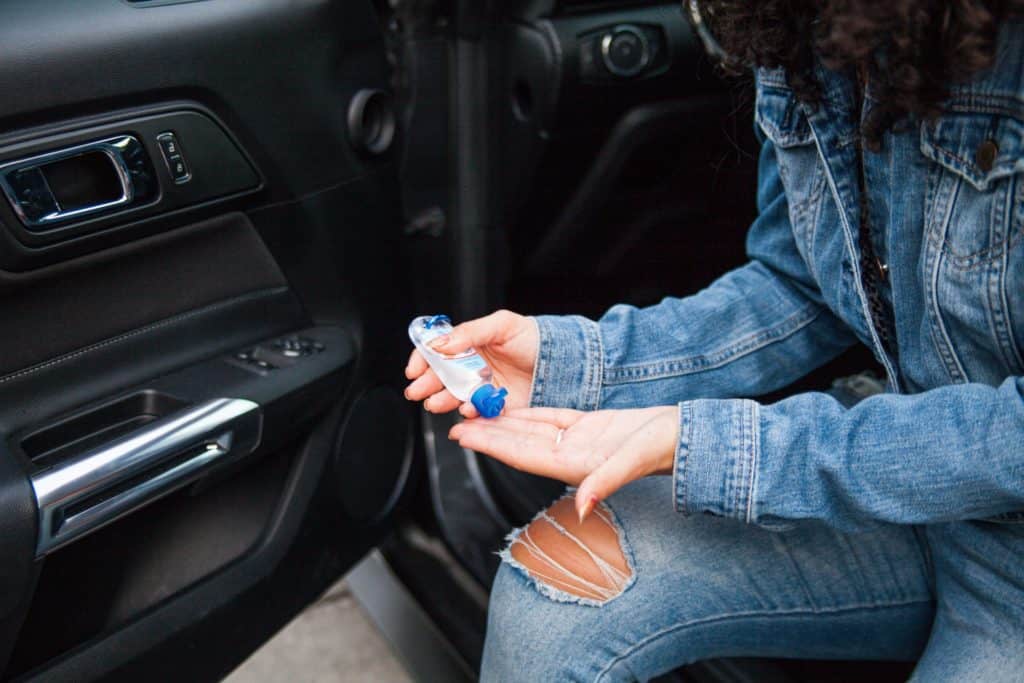 Routine Things to Keep Your Car Clean Weekly
How many of us have a weekly house cleaning routine? Now how many of us have a weekly car cleaning routine? Not only is it important, but it also helps us for when it's time to trade in our vehicle as we've kept it in the best condition. A little car cleaning hack is that while you're checking off your weekly cleaning schedule, add on these weekly car cleaning options to your checklist!
Clean the interiors and crevices that you may have looked over with your routine cleanings
Get rid of any trash
Shake out those floor mats
Vacuum out any debris
Clean your windows
Plus a few other ideas to keep your car cared for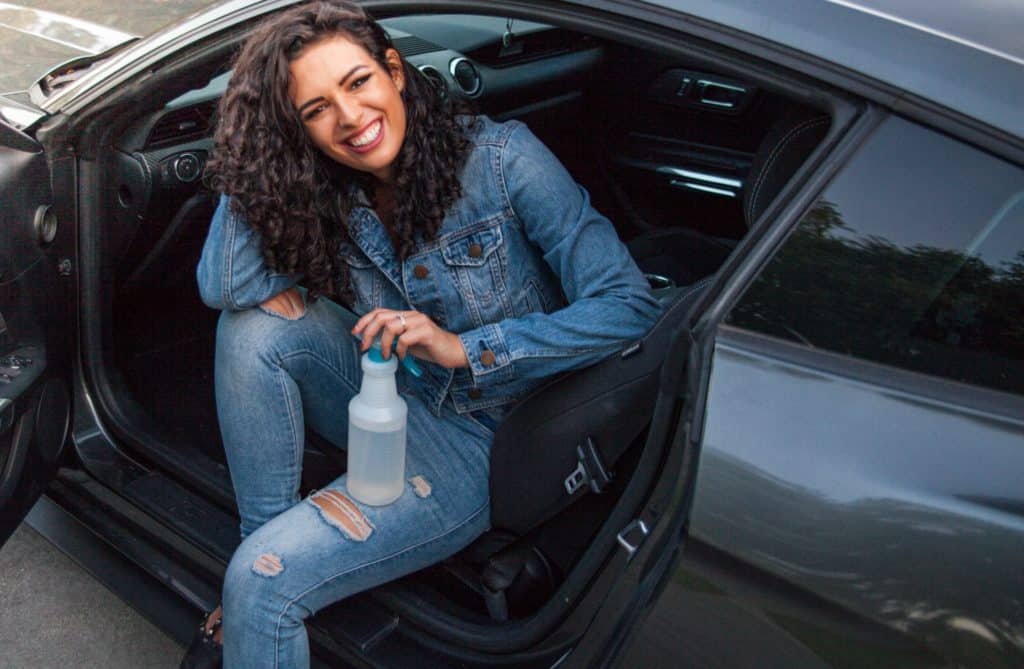 Bring in the Professionals
One of the best things that you can do as well to limit your exposure and ensure a detailed clean is to let the professionals do the job. Check local dealers who can provide hospital-grade sanitization in a contact-less free manner making sure they can kill any viruses and bacteria while using materials that won't damage your car.
Final Thoughts
Keeping your car doesn't have to be a headache with a few car cleaning hacks! There are so many things we can do to make sure that we don't ruin our trip by getting sick and that starts with just a few small routines and habits.
And when you're ready to get a new car, these tips are great to keep it in it's best shape! If you are looking for a car, check out Autotrader for some great advice on car shopping! They compare vehicles from all the different dealers and independent sellers around, let you know when you find an incredible deal, and even let you do some of the negotiating online!