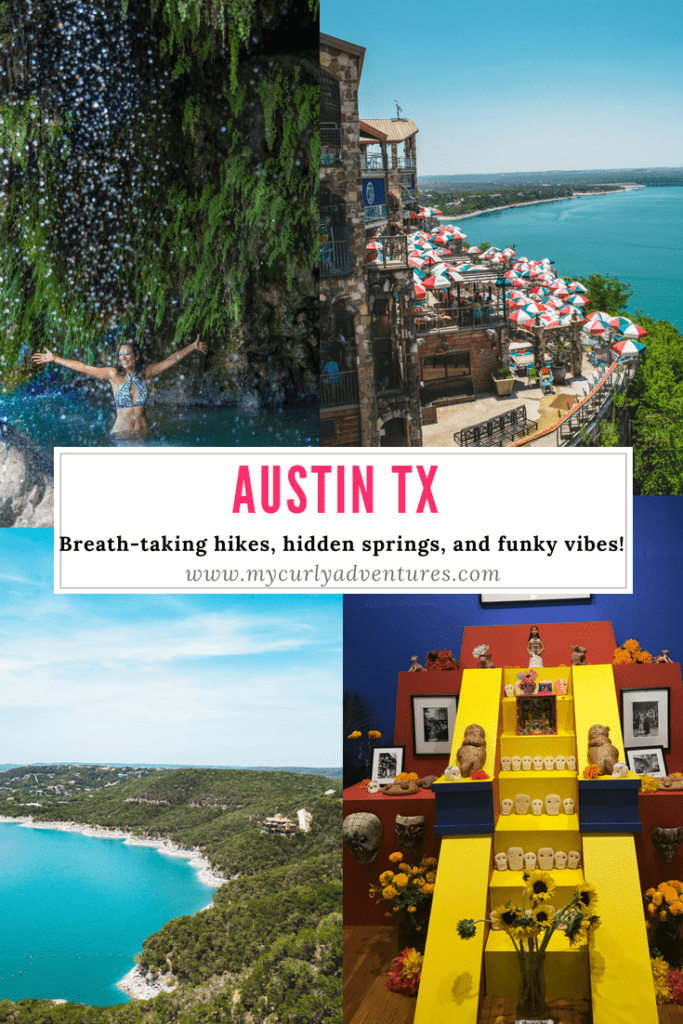 Last weekend was a blast exploring a city so close to my own, but so different in many ways. Austin is quirky, weird, fashionable, and a food lovers heaven. I spent so much time researching the best places to go in order to make my weekend as fun as possible. The thing about Austin is it's so big that you will never do everything you want in just one weekend, but I'd say we did enough to leave satisfied! So here's my list of some of the most fun things to do in Austin with many hidden treasures that you won't find in the typical guides!
Things to Do in Austin – Krause Springs
When I was first planning different things to do in Austin I came across Hamilton Springs. I had been wanting to check this place out… until I found they are booked 2 months in advanced! However, we ended up learning about this hidden gem! Krause Springs is a gorgeous watering hole with a small waterfall over the spring. There's a swing for the more adventurous type and when we went it wasn't overly crowded.
Things to Do in Austin – The Best Views
For a peaceful sunset, head to Pennybacker Bridge Overlook. You get an amazing view of the sun setting over the city. Before making it all the way to the top, stay one level lower. While it's not very packed at the top, we practically had the whole section to ourselves with just as amazing of a view.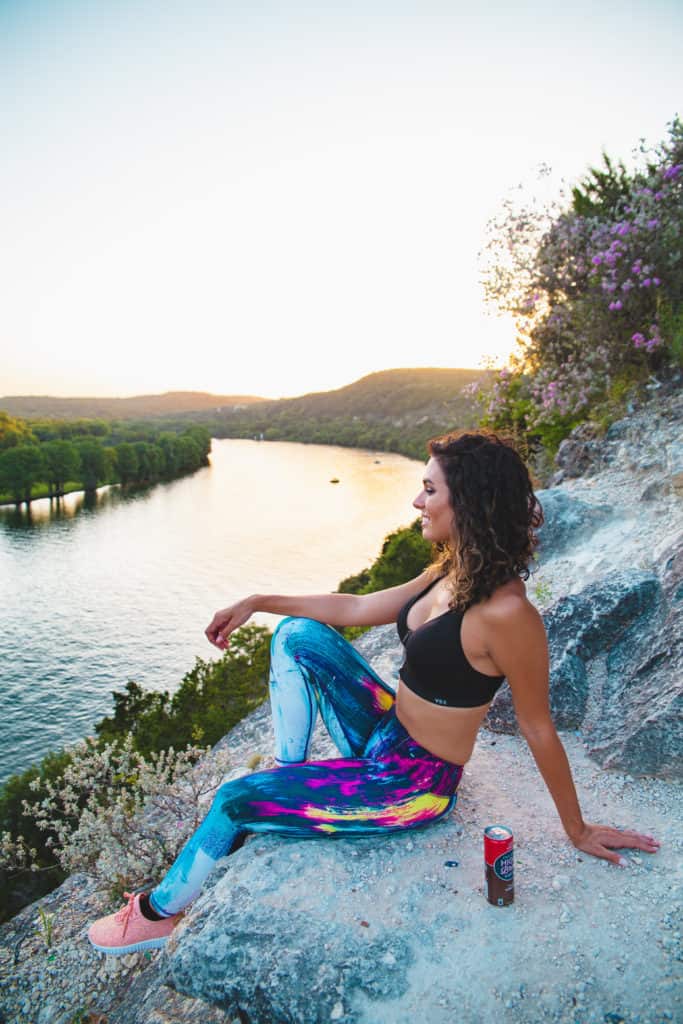 I was shocked to see how blue lake Travis was! Escape the summer heat and get a good view with a margarita at
The Oasis
on Lake Travis. I've heard the sunset views are pretty spectacular here as well.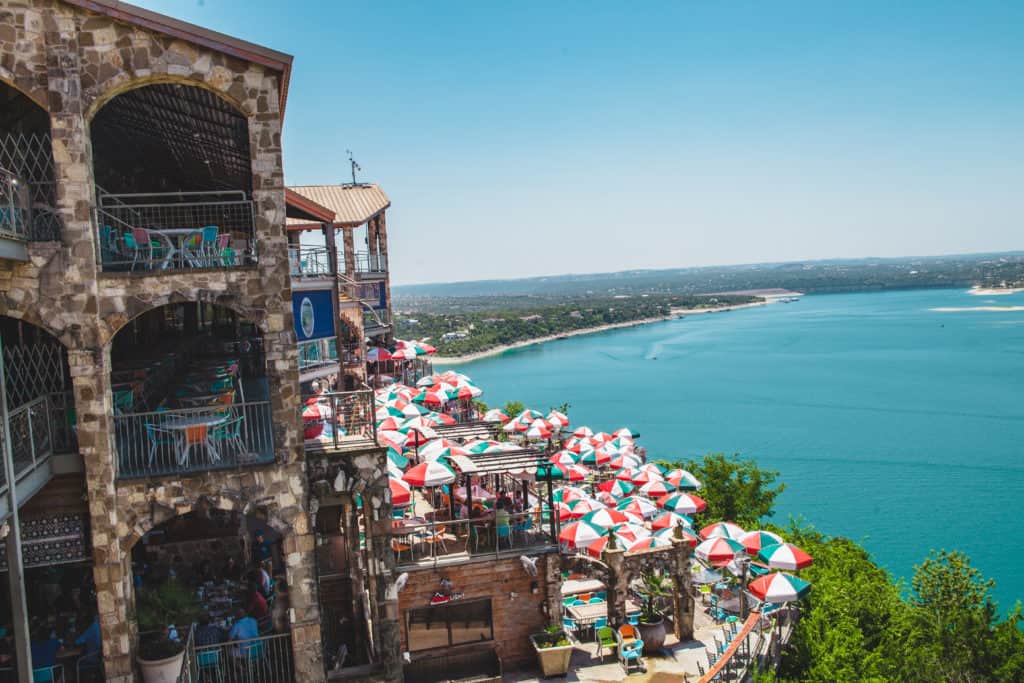 Mayfield Park is this gorgeous garden, hiking area, and a place full of peacocks. It's the perfect place to bring food and have a picnic. Just don't feed it to the peacocks because they are everywhere! It was so fun to get up close and personal with them.
Things to Do in Austin – Shopping
There are so many good and funky shopping spots in Austin!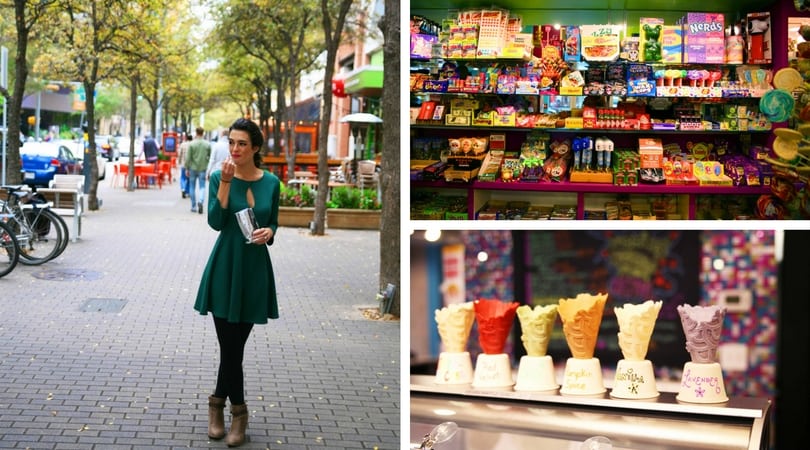 Many people talk about visiting SoCo, but I also recommend checking out 2nd Street District! Close to downtown off of 2nd street, is a fun very-Austin shopping area! You could seriously spend all day here! Some highlights included Toy Joy that brought me back to my childhood days, Yummi Joy– a candy paradise, Austin Rocks- a very Austin store where I got these awesome heart shaped glasses, an in store ModCloth, and the iconic Jo's Coffee. A short walk away is Con Oli's an oil and vinegar tasting room where we had fun speaking the owner. I don't even like vinegar, but he showed me some cool combinations that I enjoyed and showed us how you can make healthy chicken and waffles. If you go there, the owner will comp two-three hours of parking which is always a plus. There's also the Austin library with a rooftop view of the city, 3D printing, and a gorgeous hiking area.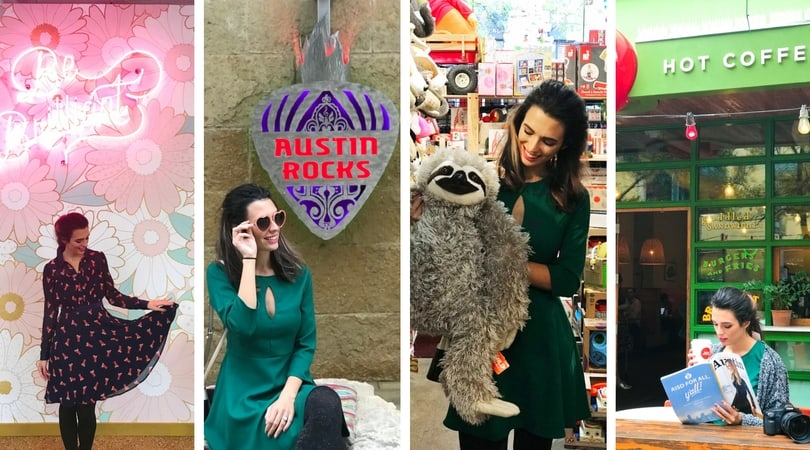 After all the shopping we went to Bar Uchi for an amazingly priced Happy Hour Sushi and stopped by the Mexi-Arte Museum. When we were there, they had the Día de Los Muertos displays of famous Mexican figures.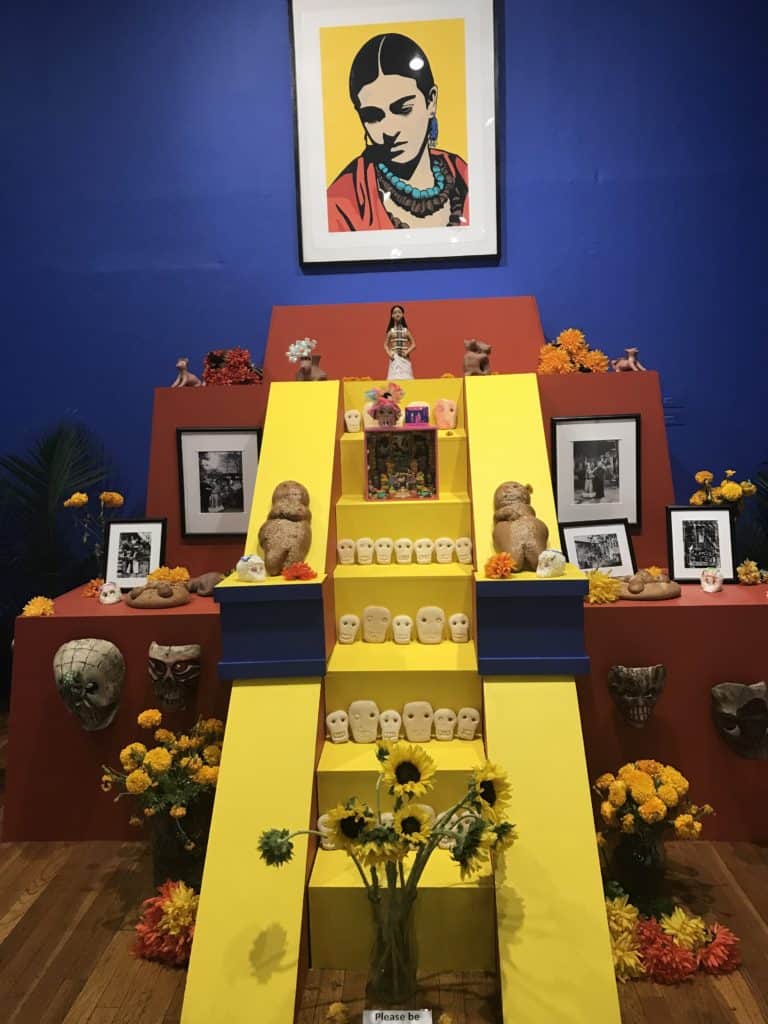 So South Congress Avenue, or SoCo, is probably the most talked about thing to do in Austin, but it's obvious why. It reflects the Austin vibe with it's quirky shops and street vendors. I loved the cute boutiques, art shops, and funky items (how cute are these dinosaur succulents below?). Uncommon Goods, a popular shop vintage shop, recently moved, but there are still plenty of goodies here.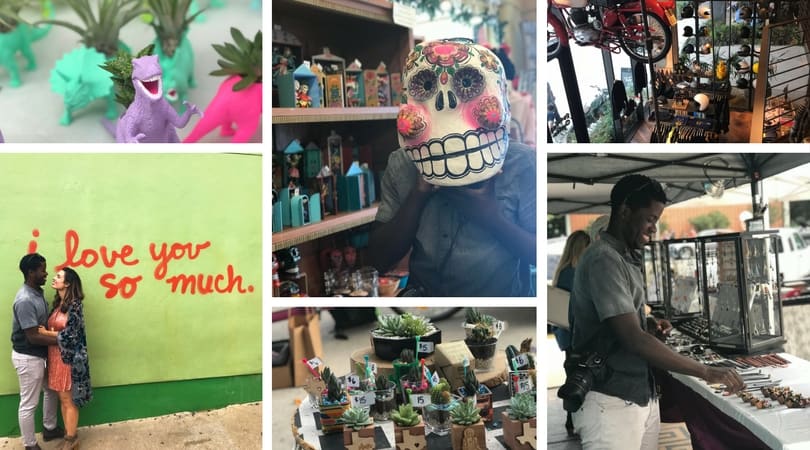 Nearby you'll find the Welcome to Austin sign at Roadhouse Relics nearby. There's also a place called Cathedral of Junk– exactly as it sounds! Make sure to make a reservation as it fills up fast. Unfortunately, we only got to see it from the outside. It's on the list for next time.
Things to Do in Austin – Keep Austin Weird
For a very Austin experience check out what is going on at The North Door. When we went, they had Sh*t Faced Shakespeare. Basically, the actors try their best to act out a classic Shakespeare play while buzzed and with one member completely drunk. You've never seen Shakespeare like this, and it was one of the funniest shows. They also have other fun events like silent clubbing. Make sure to check out what's going on while you're there.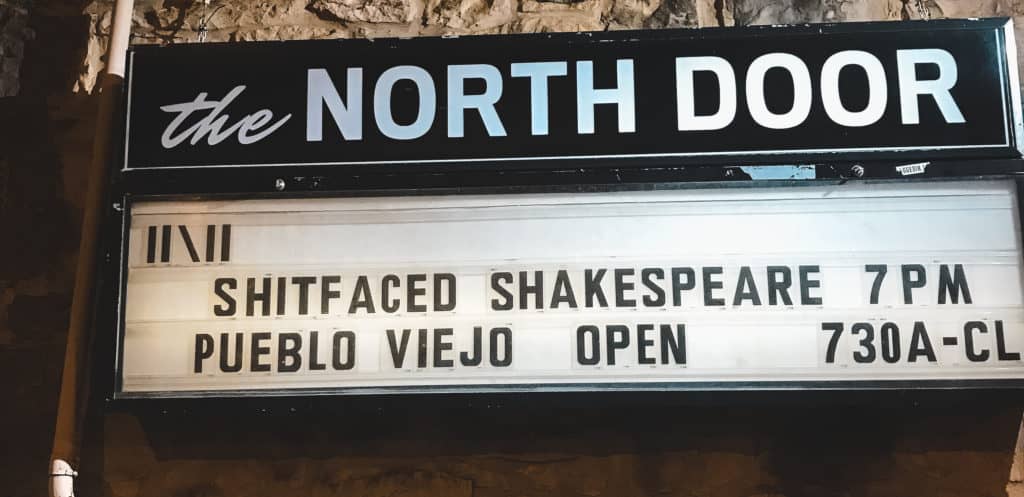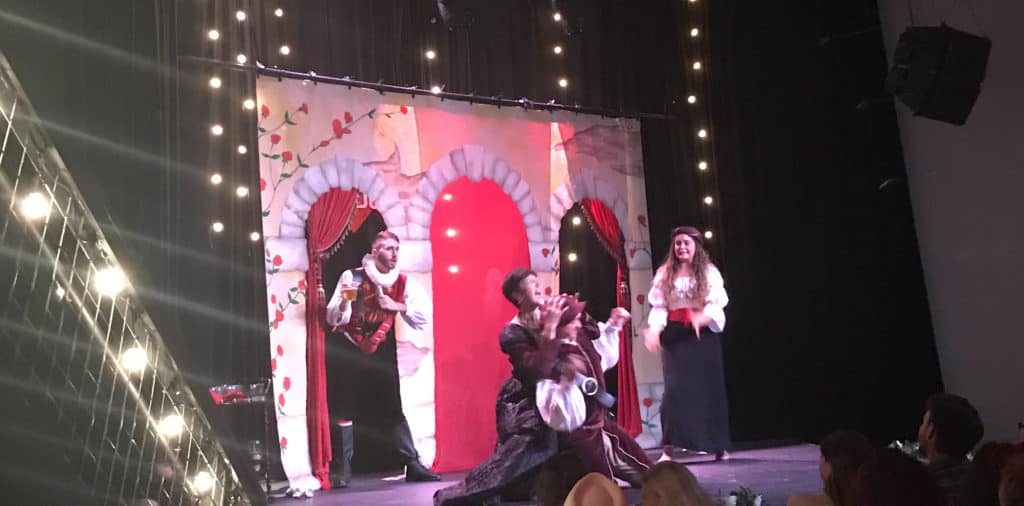 Things to Do in Austin – Where to Eat
Now Gordough's Donuts is just about the most popular food. Do not miss that- they are seriously the best donuts around. But there are also a couple of other places we really enjoyed.
Food Trucks are everywhere in Austin and Wasota African cuisine was the chance to try something different. Jollof rice with goat and plantains is a popular Nigerian and Ghanian dish.
Mozart's coffee had a beautiful view of the water and had a huge selection of unique coffees. I got a butterscotch latte!
Snooze AM was the best place for brunch! They have so many different types of pancakes and you can order a pancake flight. We got French toast, pineapple upside down cake, and blueberry lemon. There's usually a long wait so went across the street where there was a coffee truck with butter coffee.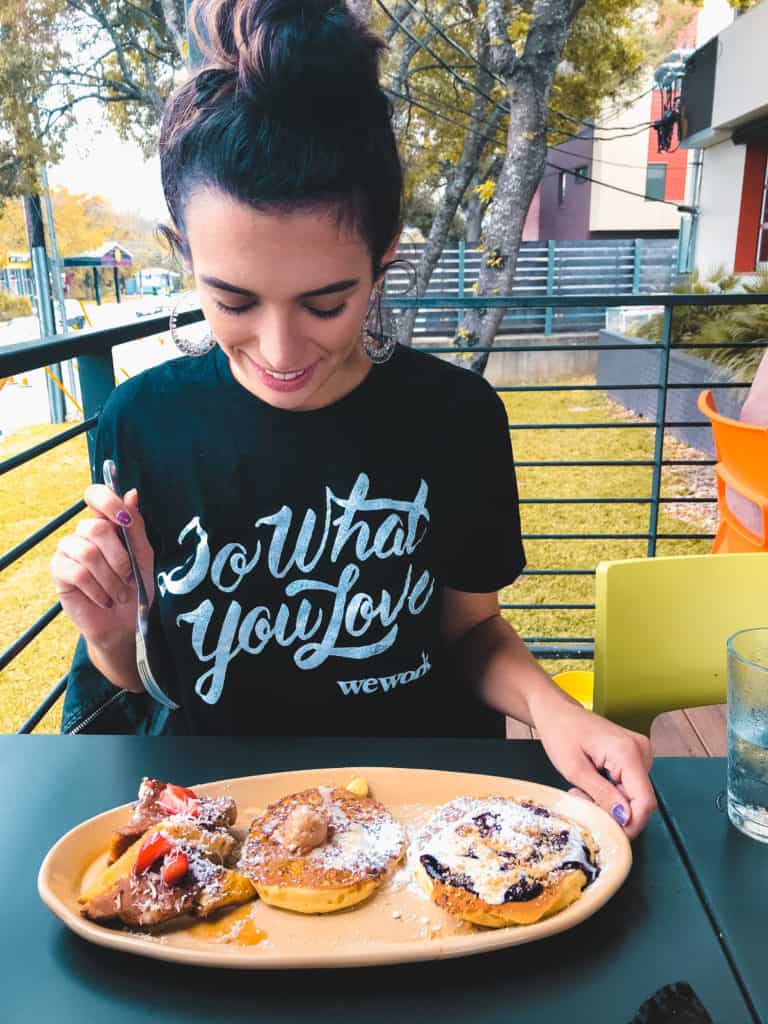 For a nice and light dinner, we went to Vino Vino that had a great happy hour. We shared two cheese plates that were so great. Mix it in with a drink and we were already full. I ordered the Wine-arita which was margarita on bottom and wine on top. Not only did it look pretty, but it tasted great!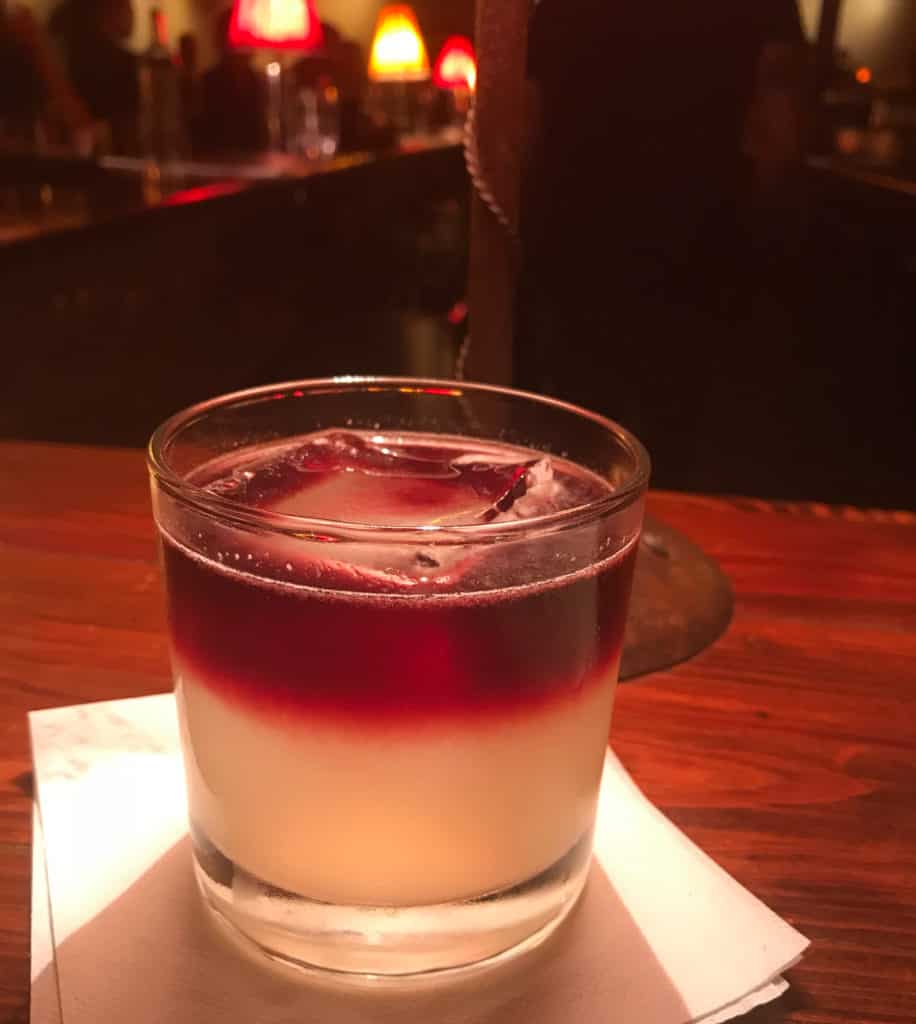 Another special drink place was which was actually a speakeasy called Firehouse Lounge. Go inside the hostel and you'll find a bookshelf. Push it back and you'll find the bar. The drinks aren't bad, but the experience was what really made it special!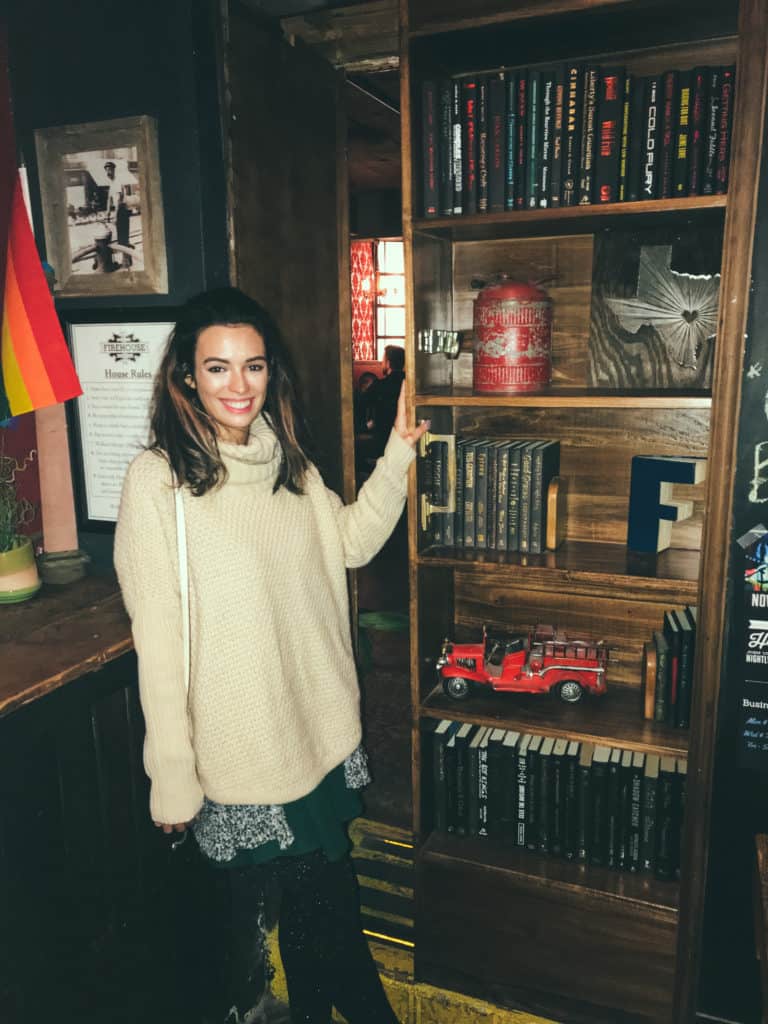 Seriously, there are so many food options and there were so many places I wanted to try, but didn't have time to. I would come to Austin again just to try the food again.
Antonelli's Cheese Shop
For a quick stop we went to Antonelli's Cheese shop where we got to sample regular, goat, water buffalo, and sheep cheese to our heart's content. They let you try whichever cheese you would like, and you get your own tasting and pairing guide. On certain days they have events where you get to sit down and try pairings. Even if there's not an event the experience is still worth it. You could grab some cheeses have a picnic at Mayfield Park.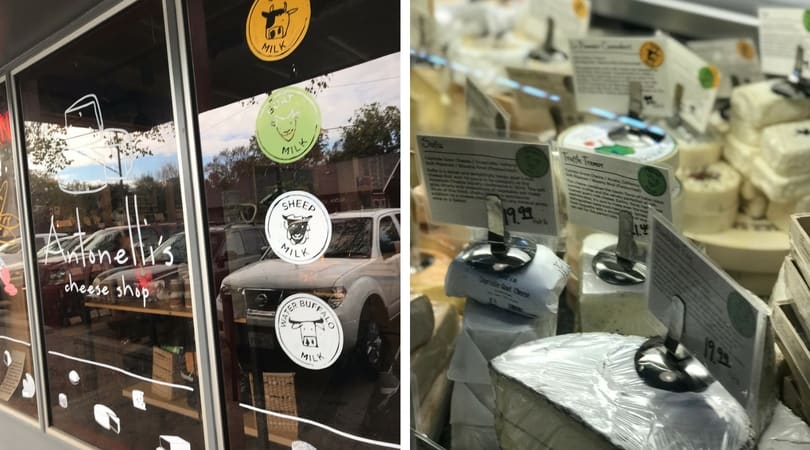 Things to Do in Austin – Where to Stay
Austin is such a bustling city and for that reason it was nice to relax right outside of Austin at Sonesta Bee Cave. Most things were still close by, but we got to enjoy an adult focused retreat, hill country view, and a trolley that would take us anywhere within 5 miles of the hotel! Sonesta Bee Cave was a relaxing getaway, and we spent an entire day just enjoying the pool, lounging at the bar, and unwinding. You can read all about the hotel here and book here.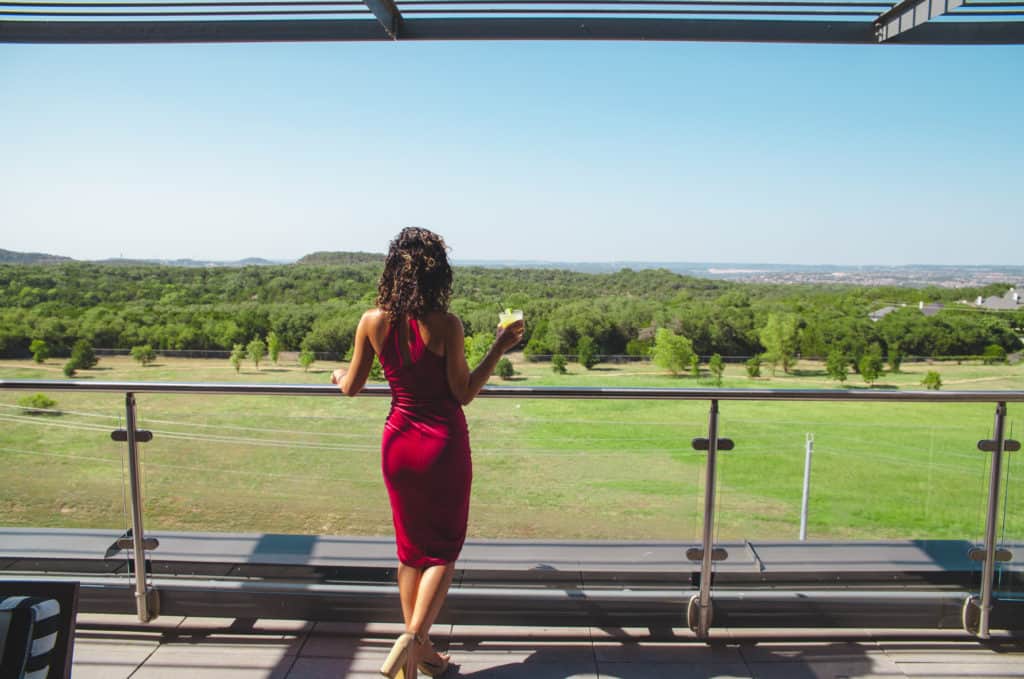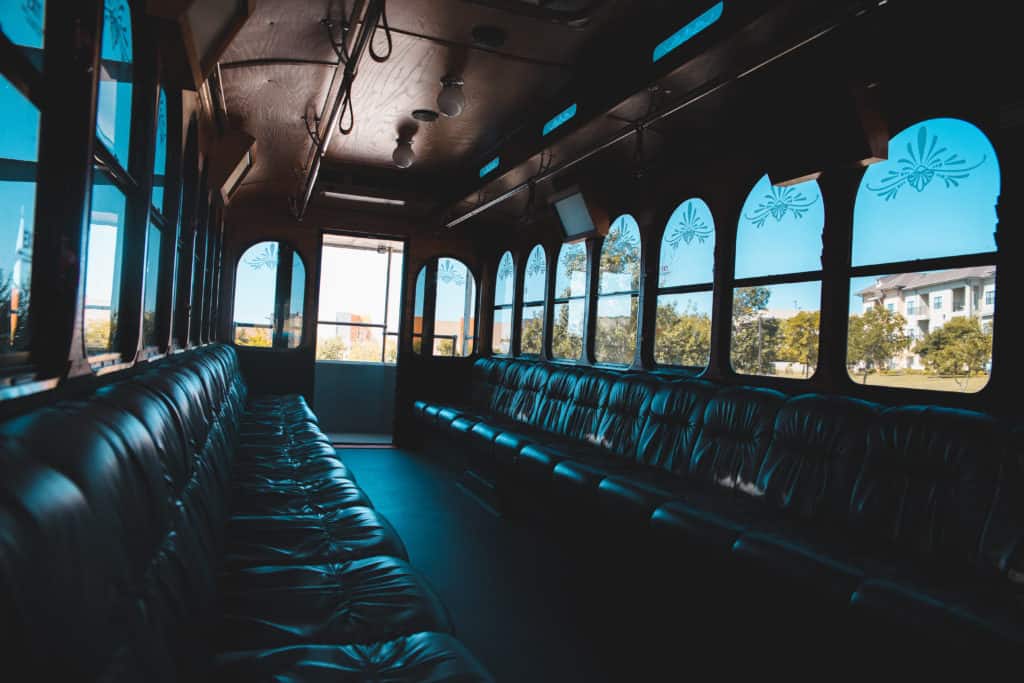 Other Places to Stay in Austin
How to Get to Austin
For the cheapest flights I always use SkyScanner. You can find the cheapest airline and the cheapest days to travel.
Things to Do in Austin – Final Thoughts
I love Austin because it has the thriving city life, but escapes into nature. Austin has one of the most gorgeous lakes in Texas and with the hill country you get some amazing views. To this day I tell everyone about North Door, as that was the best Shakespeare play ever! Since there's so many things to do in Austin and even though I've been four times, I'm sure there are things I missed. What were you favorite things to do in Austin?
Looking for more beautiful and fun Texas cities? How about:
Want to stay up to date with the Texas Travel Series or other travel adventures? I would love if you would consider following me on Instagram.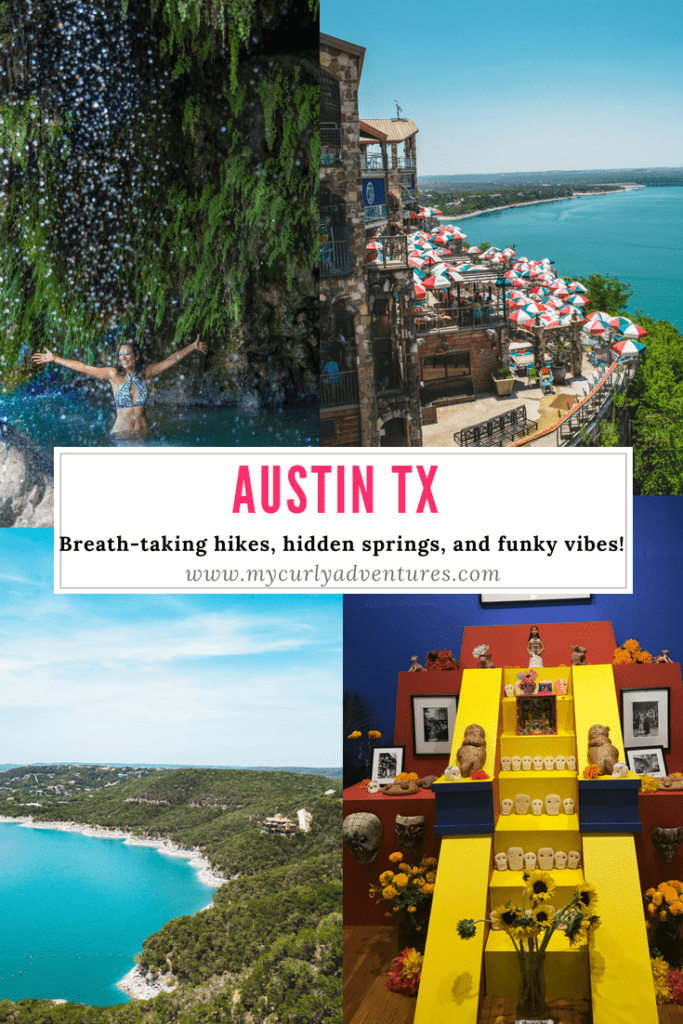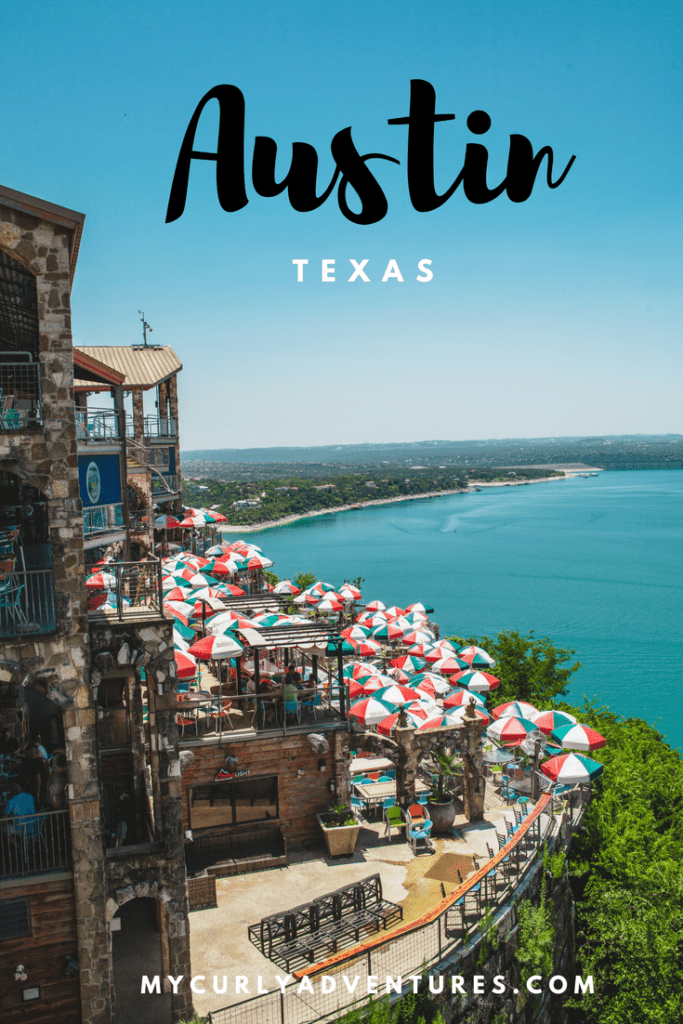 Some of my experiences were comped in exchange for a review. As always all opinions are my own.