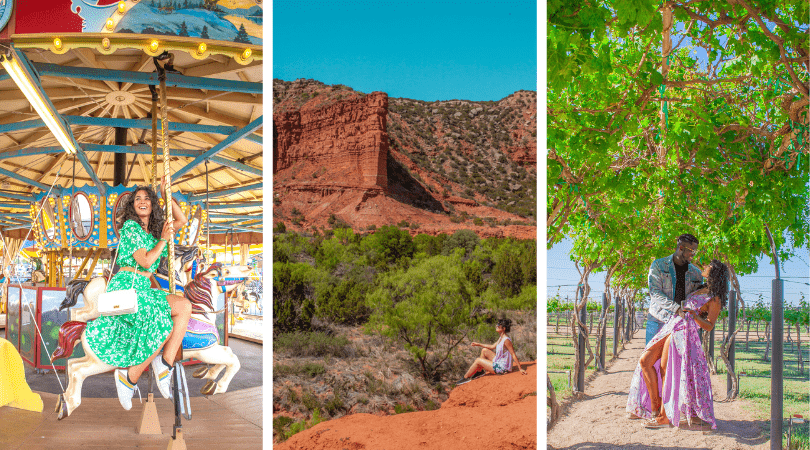 There is nothing better than a romantic date night. Especially when the date night is tailored to your shared interests. While planning romantic things to do in Lubbock TX could be hard, it doesn't have to be. We've put together this list of ideas to help spark your own creativity or get you started on planning the perfect, romantic date night for you and your partner. No matter what you chose, you're sure to impress your date with any one of these romantic date ideas.
Romantic Things to Do in Lubbock TX
Lubbock TX is filled with romantic date ideas for you and your partner. Look through this list of things to do and find something that fits your shared interests or for something new to try.
Explore Wineries – Take your date to one of the three popular wineries in Lubbock TX for a romantic evening. English Newsome Cellars sports a gorgeous venue while McPherson Cellars has wine tasting and a sweet dog to pet. Otherwise, you can visit Llano Estacado, serving award-winning wines across America, as well as in three international markets, all made from 100% West Texas grapes since 1976.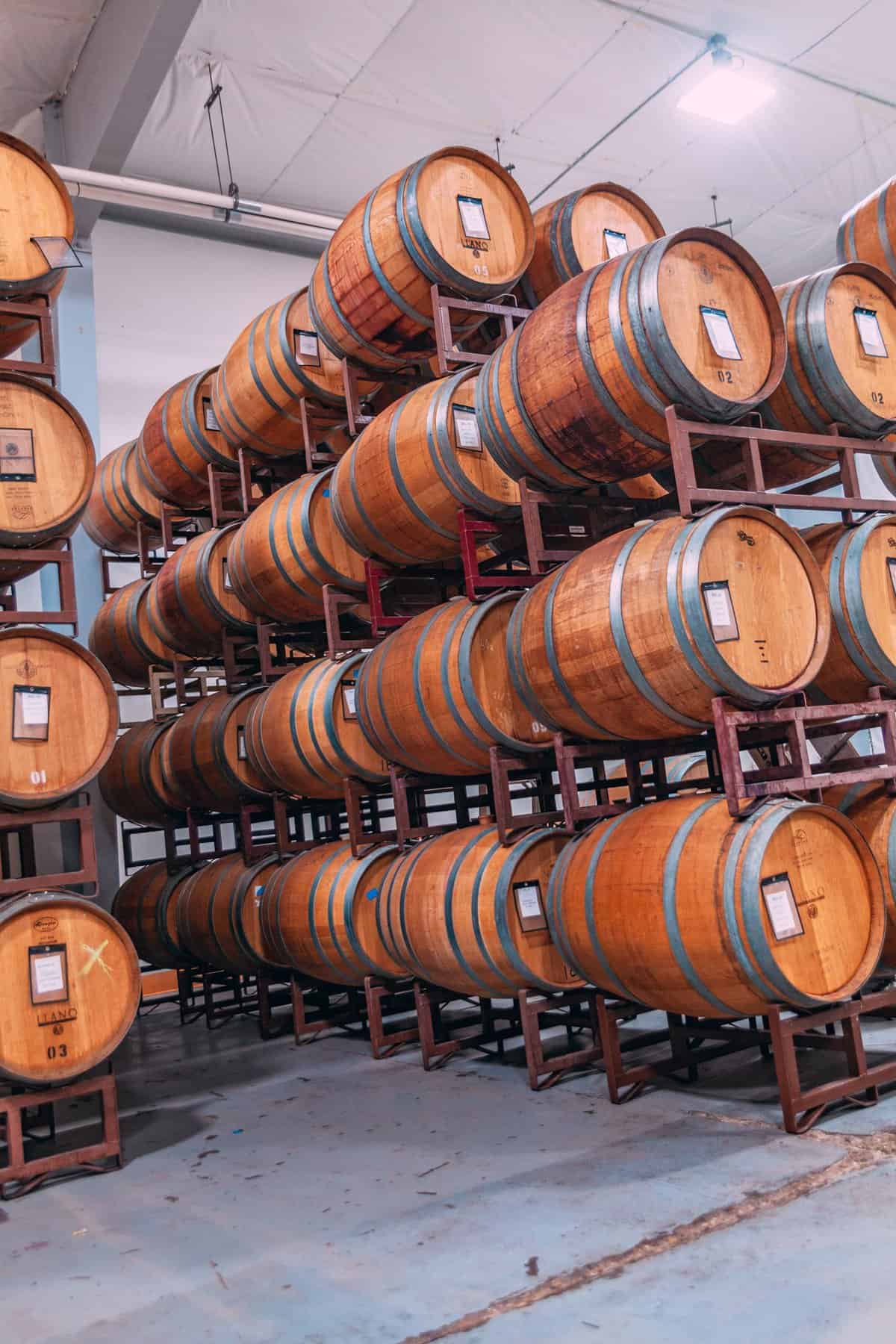 Enjoy Fine Dining – Focusing on creating with locally grown ingredients with a French twist, The Nicolett's beautiful and delicious menu is sure to impress your date. Sit on the porch and eat under romantic fairy lights or inside to enjoy the elegant atmosphere. This year for their Valentine's Day tasting event, you can grab a seat inside their picturesque greenhouse.
Ride Rollercoasters – Adrenaline is an amazing boost to romantic affection, so use that to your advantage and take your date to an amusement park! Joyland Amusement Park has both water rides and classic fair rides for you and your date to enjoy with very little lines, if any. You can even make it a daytime stop with the whole family before going out for a romantic dinner later on! Check when they are open before you go because they are a seasonal park.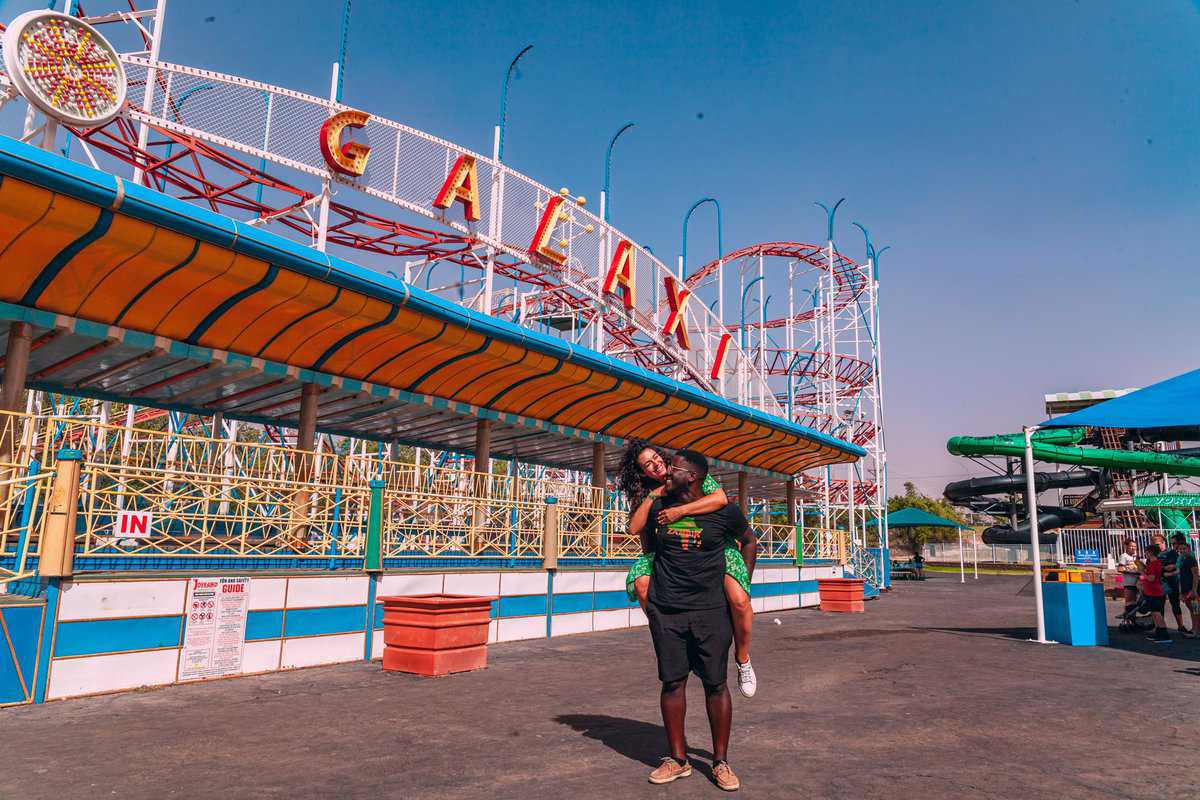 Practice Your Swing – The 4ORE Golf range has golf games for all levels of experience. You're in for a romantic afternoon or evening of fun, laughter, and a little exercise. When you get hungry, grab pizza, wings, and even a cocktail on their outdoor patio. Try your hand at some cornhole while you're at it.
Channel Your Inner Kiddo – Adventure Park has something for everyone! More active dates can enjoy the rope course, hiking trail, laser maze, miniature golf course, and more spread across 20-acres. Those with a taste for gaming can enjoy the arcade or the virtual reality headset. Take your date here for to easily fill your entire day with extreme fun!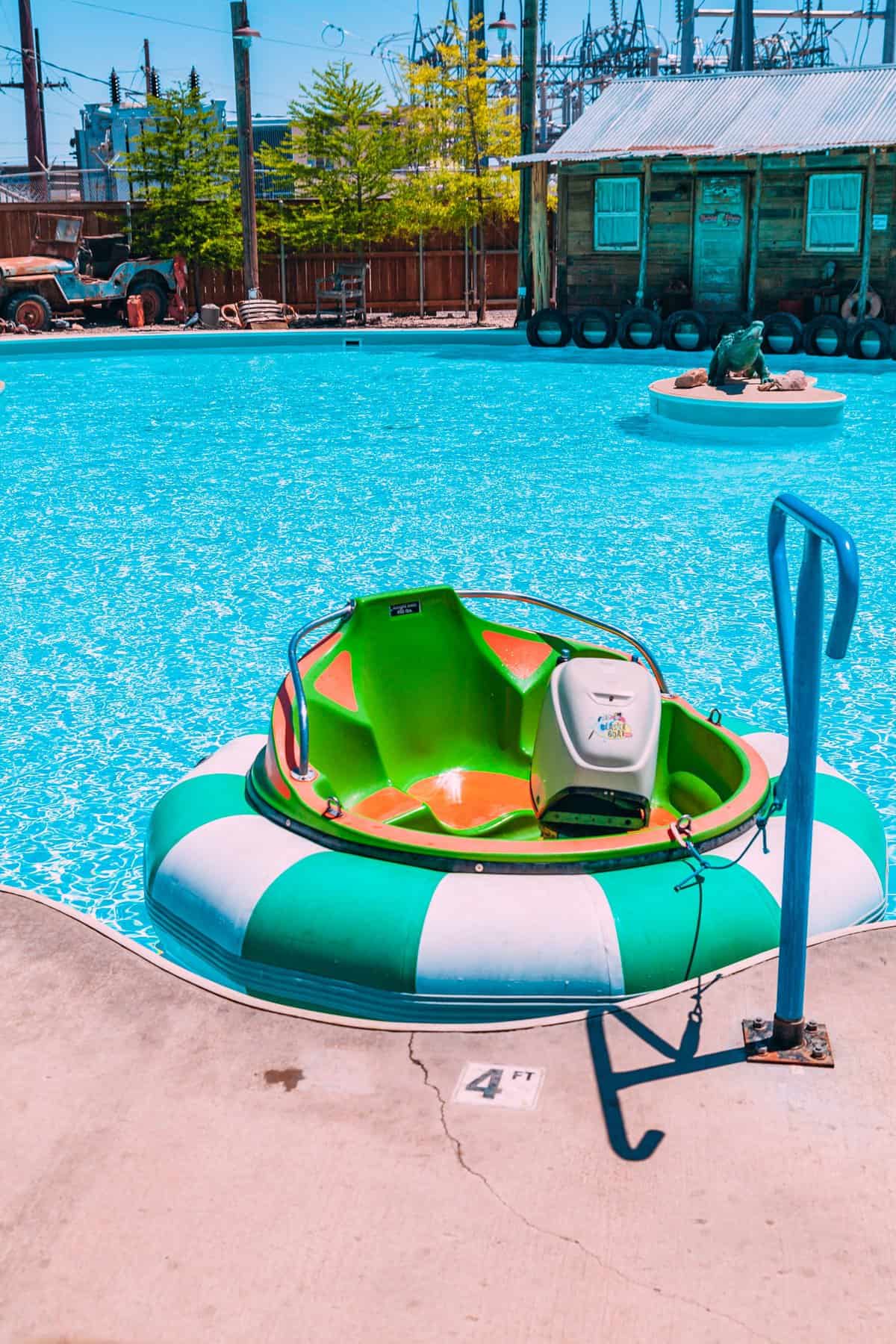 Relive History- History and military enthusiasts alike will enjoy a date at the Silent Wings Museum, specializing in the history of the World War II military glider program; however, they have a variety of donated memorabilia on display.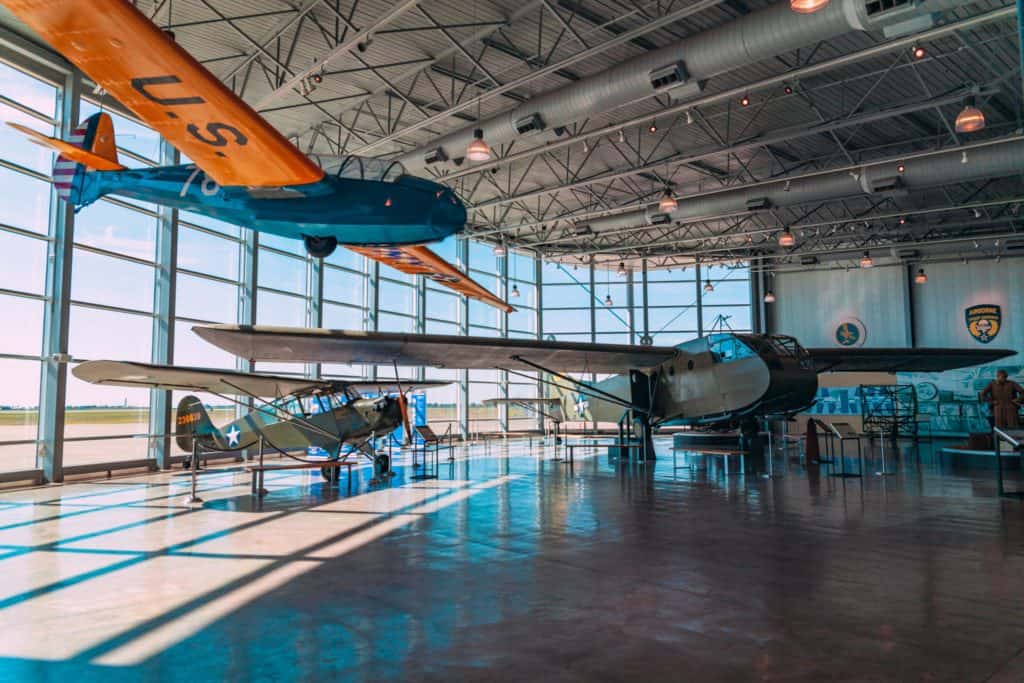 Watch Playful Prairie Dogs – Any nature lover will enjoy the Prairie Dog Town where you can watch prairie dogs in their natural habitat. Visitors have even said they've seen the dogs playing hide-and-seek.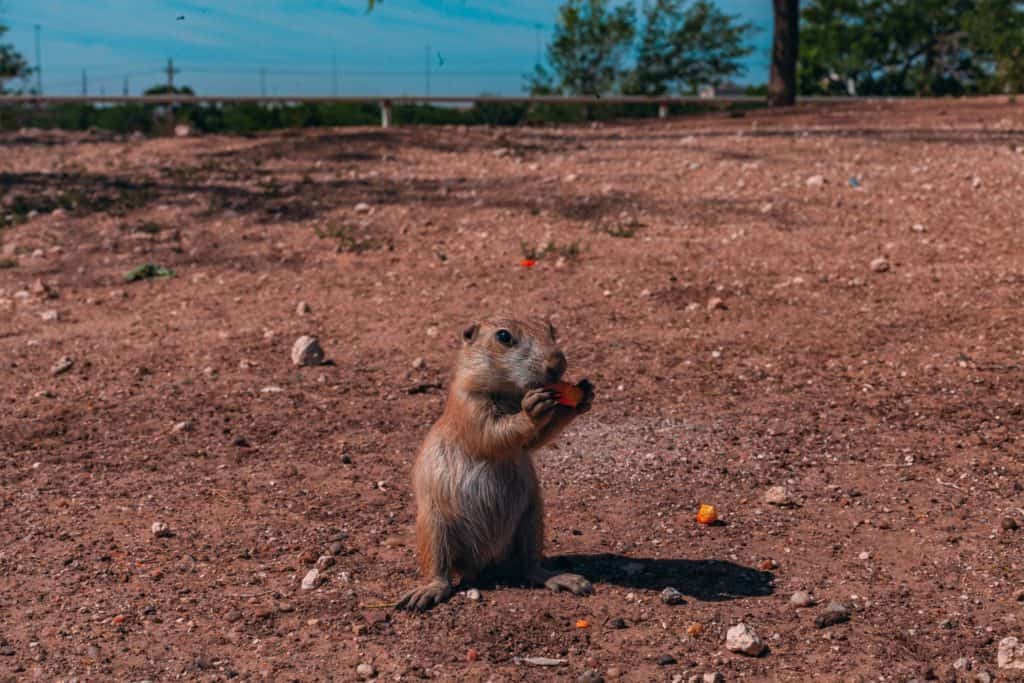 Visit the "Steel House" – Those who love architecture will enjoy visiting the never-finished Steel House. Robert Bruno was never able to fully complete this project, but the house is beautiful, nonetheless. Walk through the house with your date to see the beautifully stained glass, handmade, blackened steel, and wooden interior.
Watch Science Unfold – Fall in love with your date as you watch their face light up at the 250 interactive exhibits at the Science Spectrum & Omni Theater. They are bound to find joy from Lubbock's only public aquarium inside the Brazos River Journey exhibit, playing with levers and pulleys at the Physical Science exhibit, or even watching bubbles in the Bubble exhibit, there is something for everyone. Visit their temporary giant bugs exhibit while you can, arriving February 19th, 2022!
Explore Nature Together – Whether you take your date on a hike or jump into the water to splash around, a romantic trip to Buffalo Springs Lake will be a date idea for the books. You can enjoy some quality time together on one (or both) of their beaches, on a gorgeous nature trail covering 55-acres, or over a game of volleyball, horseshoes, or golf on their small course.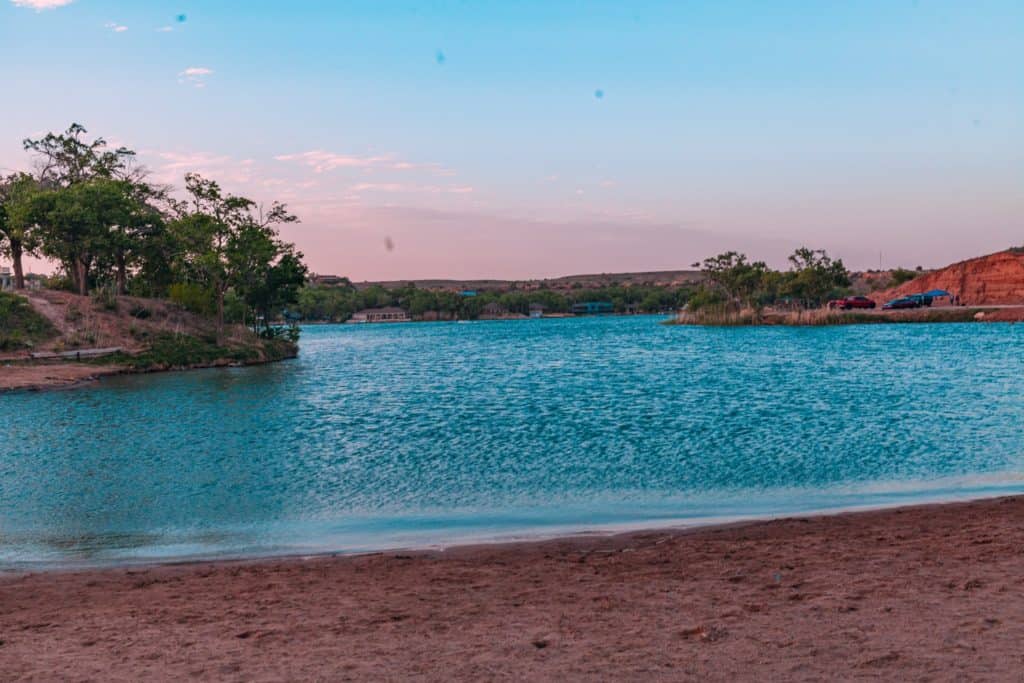 Learn African American History – The Caviel Museum of African American History works to preserve and educate about the history of African American Culture. Learn about both your date and history here while exploring exhibits that showcase African American medical practices, education, and other aspects of their community and culture. For example, did you know the first pharmacy was owned by an African American couple?
Walk Through Art Galleries – Take your date on a romantic stroll through any of the amazing art galleries Lubbock TX has to offer. From ceramics and glasswork to prints and metal sculptures, there is so much to see! Hold hands and discuss what each artwork makes you feel while supporting local artists.
Learn Ranching History – Whether visiting exhibits or partaking in events like black smithing demos, the National Ranching Heritage Center is a 19-acre historical park dedicated to preserving the history of ranching. Their December Candlelight at the Ranch is one of the more romantic events the center offers, where you're transported as far back as 1780 to experience Christmas by candlelight.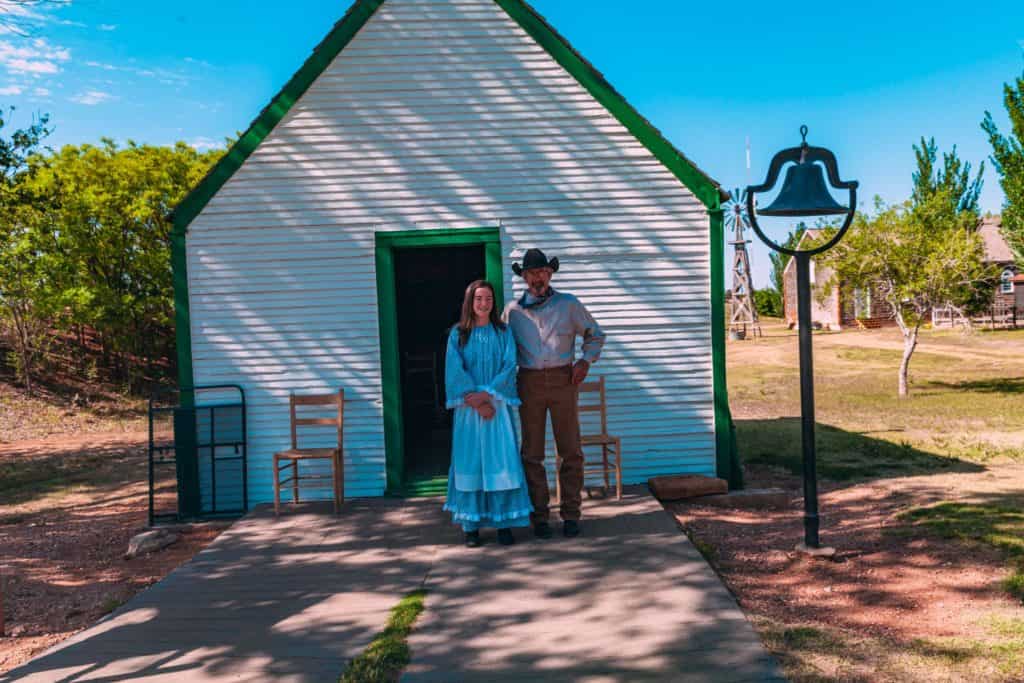 Catch a Movie – Relive the golden days with a trip to the Stars & Stripes Drive-In Theatre for an old-school style date. The amazing staff and vintage vibes help make this timeless date both romantic and unforgettable.
Enjoy the Performing Arts – Fall in love with both the arts and your date at the Buddy Holly Hall of Performing Arts & Sciences. Whether your date loves concerts, ballet, musicals, or comedy, you'll have an amazing experience together. So, dress up, grab lunch or dinner at their on-site restaurant, Rave On, and make this a date they'll never forget.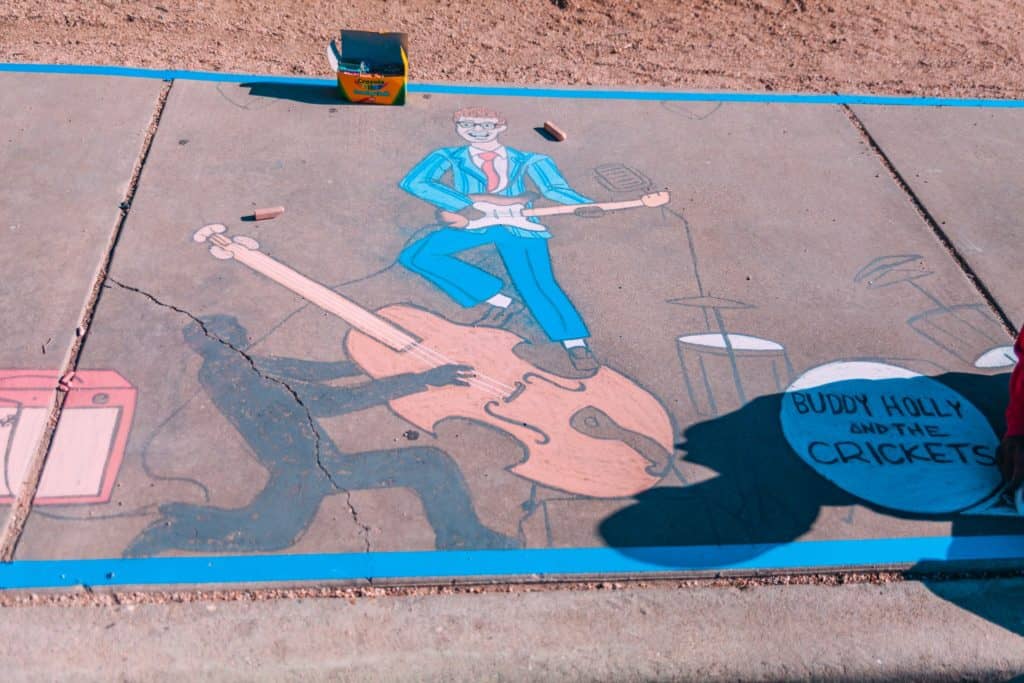 Get Lost Together – From September until November, At'l Do Farms hosts a corn maze, a pumpkin patch, a petting zoo filled with farm animals, and even corn cannons. This makes for a great fall-time date with 'lots of opportunities for memorable photos.
Grab a Beer – If wine isn't your preference, you'll enjoy a date at one of the many breweries in Lubbock TX. Taste new types of beer and get to know your date along with their beer of choice.
Rent Water Sports Equipment – Take your date out on the water with Wet N' Wild Rentals.
You can rent paddleboards, kayaks, jet skis, and more for a romantic and fun time out on the water.
Visit an Award-Winning Distillery – Taste delicious rums and vodkas at Pinkertons Distillery with one of their tours. Learn the process of distilling with your date and try something new.
Have an Adventure – Visiting the Caprock Canyon State Park makes for a romantic date night in Lubbock; watch free-roaming bison or soak up a beautiful sunset on an overlook. Read about my time at this gorgeous Texas state park and glimpse the bison and the scenic land that awaits you.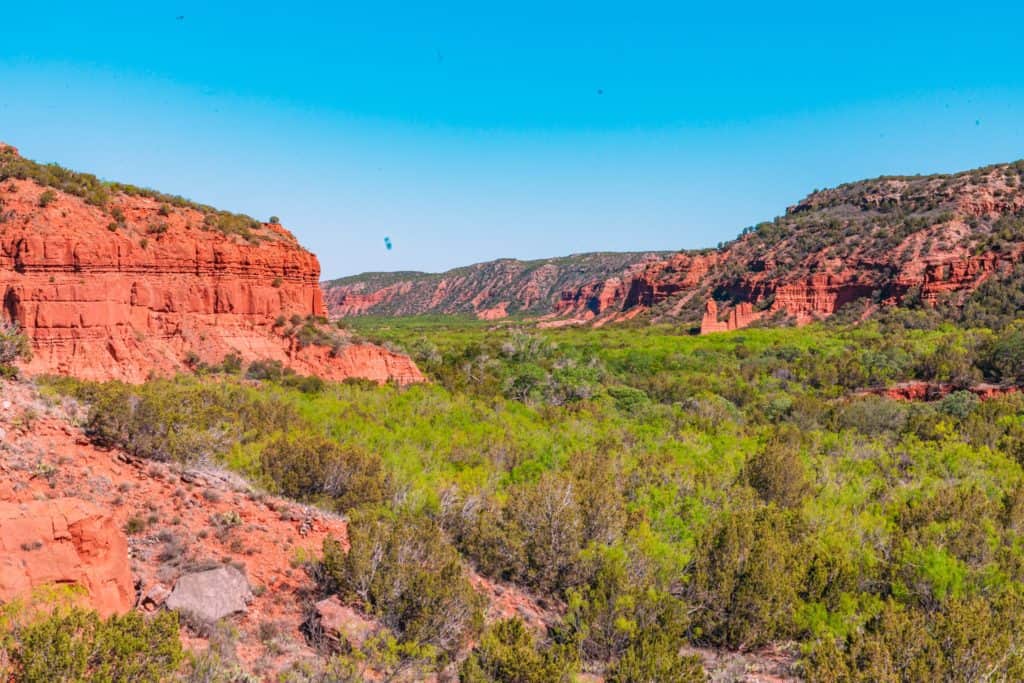 Explore Windmill History – If your date has a fascination with architecture or history, take them to the American Windmill Museum. You can even take home a decorative windmill to commemorate this unique date!
Work Together – Build both teamwork and connection by using one of the escape rooms in Lubbock TX. Nothing says romance like working together to figure out a puzzle.
Go on a Paddle Date – SUPLBK is one of the best places to rent paddleboards/canoes in Lubbock TX (their season lasts from late April until Mid-October). Take a trip across the Dunbar Historic Lake for a romantic day with your date! You can even participate in a lesson if one or both of you are new to being out on the open water.
Get a Massage – Nothing is more sensual than a massage at the Renaissance European Spa. Take time to get to know your partner further while letting professional masseuses take away all your worries and stress.
Eat a Romantic Dinner – Take your date to eat an elegant dinner at La Diosa Cellars. With a beautiful meal selection and tasty wines, your date is sure to enjoy the romance in the air.
Walk Through Nature – Stroll through the Lubbock Memorial Arboretum to marvel at the beauty of both the foliage around you and that of your date. No matter the season, the trail is a perfect way to spend a romantic day with your partner.
Create Art – Get creative with East Lubbock Art House's art classes. Not only will you have fun getting your hands dirty and tapping into your inner artist, but you'll also get to take home something to commemorate your time together!
Share Ice Cream – Extend your date with ice cream from the Holly Hop ice Cream Shoppe. You can also enjoy malts, sorbets and more. This 50's vintage-style shop is the cherry-on-top to some old-fashion romance.
Search for Clues – Let's Roam has tons of scavenger hunts for you and your date to play while exploiting the city in a way you've never done before! They have bar crawls, art hunts, and much more.
Throw Axes – Raider's Axe Gallery is a wonderful place to test your strength and skill. Make it a competition (the winner gets a kiss or pays for the next meal) or simply enjoy your time together.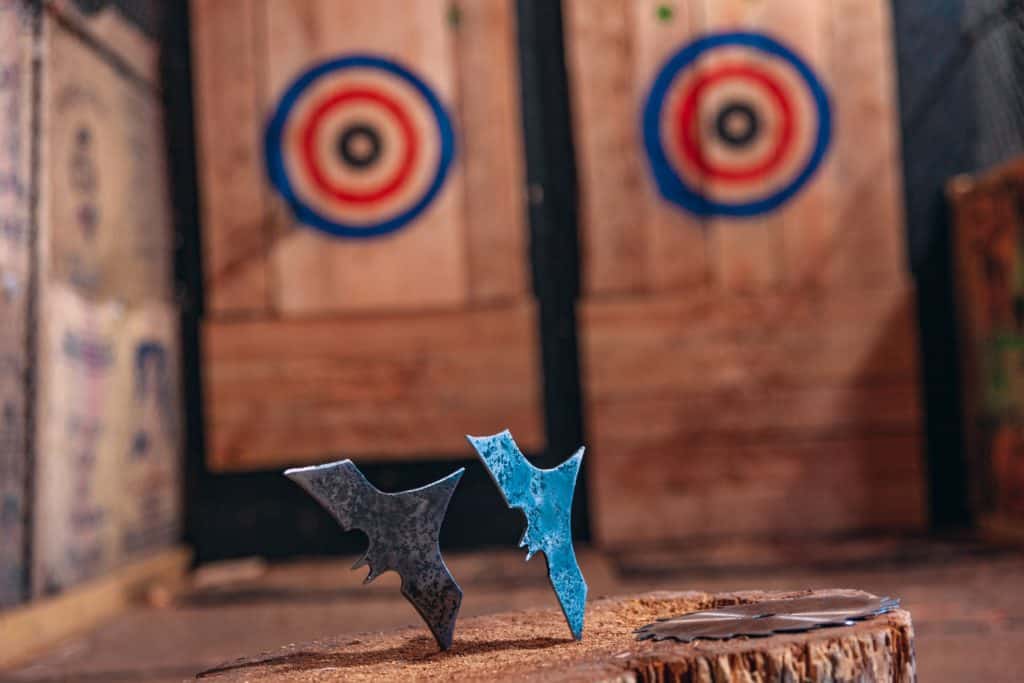 Laugh Together – Not only does Raider's Axe Gallery specialize in axe throwing, but they also host regular open mics on Sundays. Get up on stage or focus on sharing some laughs the entire night
Catch a Live Show – Treat your partner to a night of their favorite genre at the Cactus Theater. They primarily host live music that pairs well with a romantic evening out on the town.
Plan a Skate Date – Skating at the Skate Ranch will be a date to remember. Teach your date how to skate, let them teach you, or simply struggle together. This date night is guaranteed to be filled with fun, romance, and laughter.
Don Your Bathing Suits – Take your partner for a day in the sun at Lubbock's Water Rampage. Swim or float on the lazy river and enjoy a drink at Captain Morgan's Rum Point.
Practice Mindfulness – Take a yoga class with Body by Indigenous to work on your flexibility or to simply relax and breathe alongside your partner. There are even romantic classes, such as Yoga by Candlelight. Classes are available both online and in-person.
Learn Metalworking – Learn to use professional equipment and try your hand at metalworking when you visit Metals Studio. With a variety of classes, there is something for everyone!
Catch an Event – The city of Lubbock hosts plenty of events for visitors and citizens alike. From evenings with Sinatra at the Cactus Theater, to First Friday Art Trails through Lubbock's Cultural District, and their annual Pancake Festival, Lubbock is the place for an eventful visit no matter when you come by. Check out the city webpage to see what upcoming events will make the perfect date for you and your partner.
Romantic Things to Do in Lubbock TX: Final Thoughts
Did we miss something on our list of romantic things to do in Lubbock TX that you do regularly on dates or have stashed away in your mind for that special someone? Send us a note! We want to help you explore the great state of Texas with the one you care about most with this extensive list of romantic date ideas in Lubbock TX.