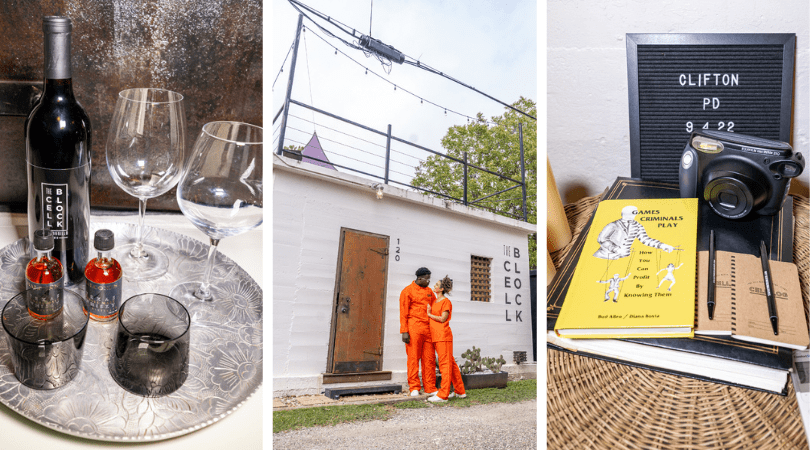 The Texas Hill Country is as expansive as it is beautiful. There are so many adorable towns and breathtaking landscapes to see. When you're trying to pinpoint your destination on your next road trip or romantic getaway, and you're looking for hotels in the Texas Hill Country, we have the best recommendation!
Embrace your inner Bonnie and Clyde for a weekend, jump in your getaway car, and drive straight to the Cell Block Hotel in Clifton, Texas.
Plan your escape to this cozy town, only an hour and a half away from Dallas, two hours from Austin, and 45 minutes from Waco, with its extensive list of things to do!
History of the Cell Block Hotel
The Cell Block Hotel used to be an actual jailhouse from the 1930s, where drunks and scoundrels were housed overnight for minor misdemeanors. Now restored, the Cell Block Hotel pays homage to this once run-down, small jailhouse by opening its cells to people running away from the world and looking to have a good time. With details like original jail cell doors, restored for functionality; they are just one part of what makes the Cell Block Hotel one of the most unique hotels in the Texas Hill Country.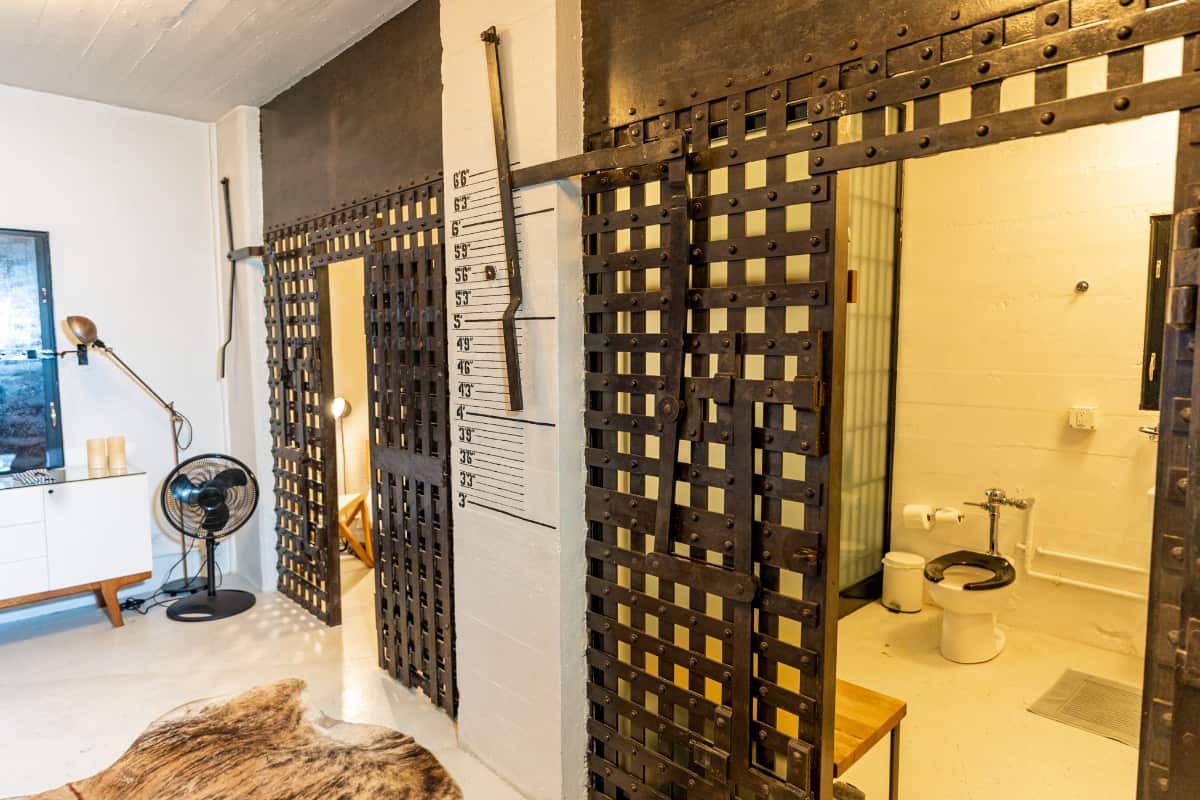 Inside the Cell Block Hotel
True to its theme, the Cell Block Hotel provides a voluntary confinement experience with sprinkles of glam and comfort.
The Cell Block Hotel is designed for two people with a minimalistic living room that used to be the jailer's office, one bedroom with a queen-size memory foam bed, and one bathroom with an overhead, pull chain shower. Of course, you also have a prison yard and a rooftop deck with a view of Main Street.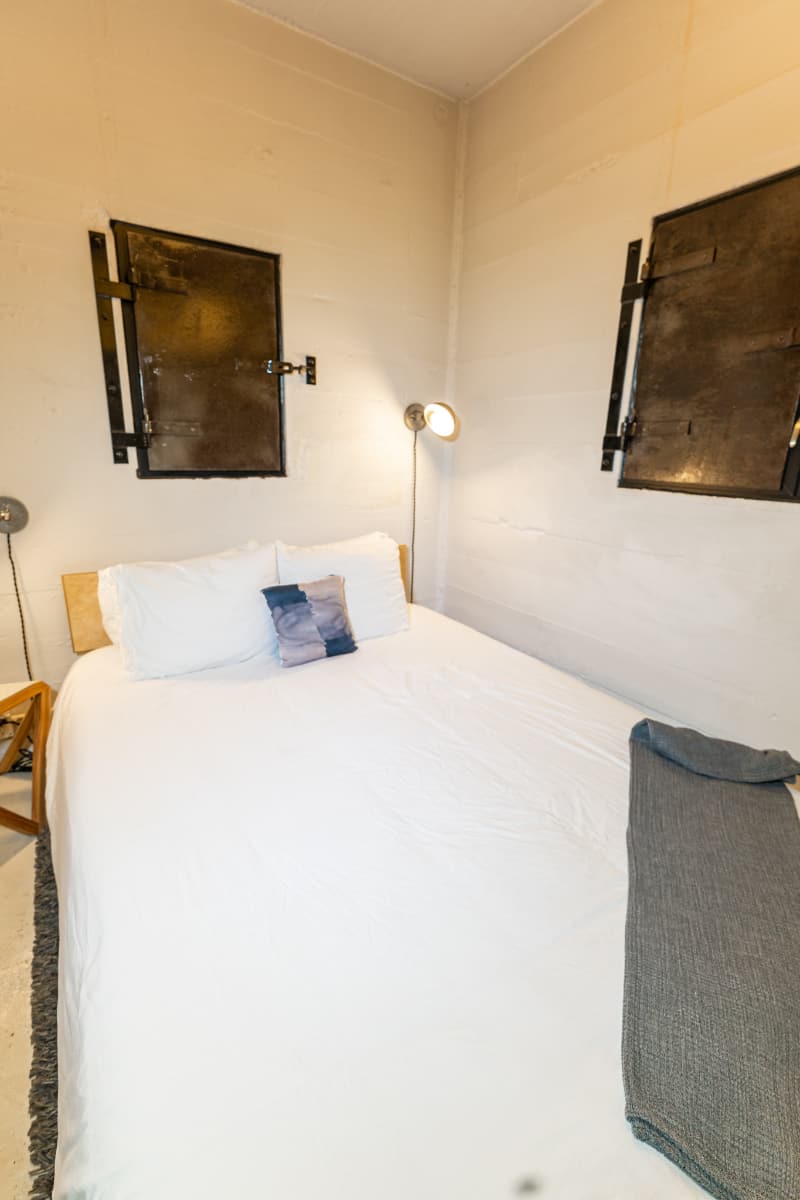 What helps tie the whole concept together are the small details, like a vintage phonograph for playing records about prison, so Johnny Cash and Elvis are your trusty companions; a touch of humor on the soap bar branded "Don't Drop," original handcuffs with a key (do what you want with that information), and a dominoes set (because that used to be the jailers' favorite game). Lastly, take a mugshot with their polaroid camera and leave it on the corkboard!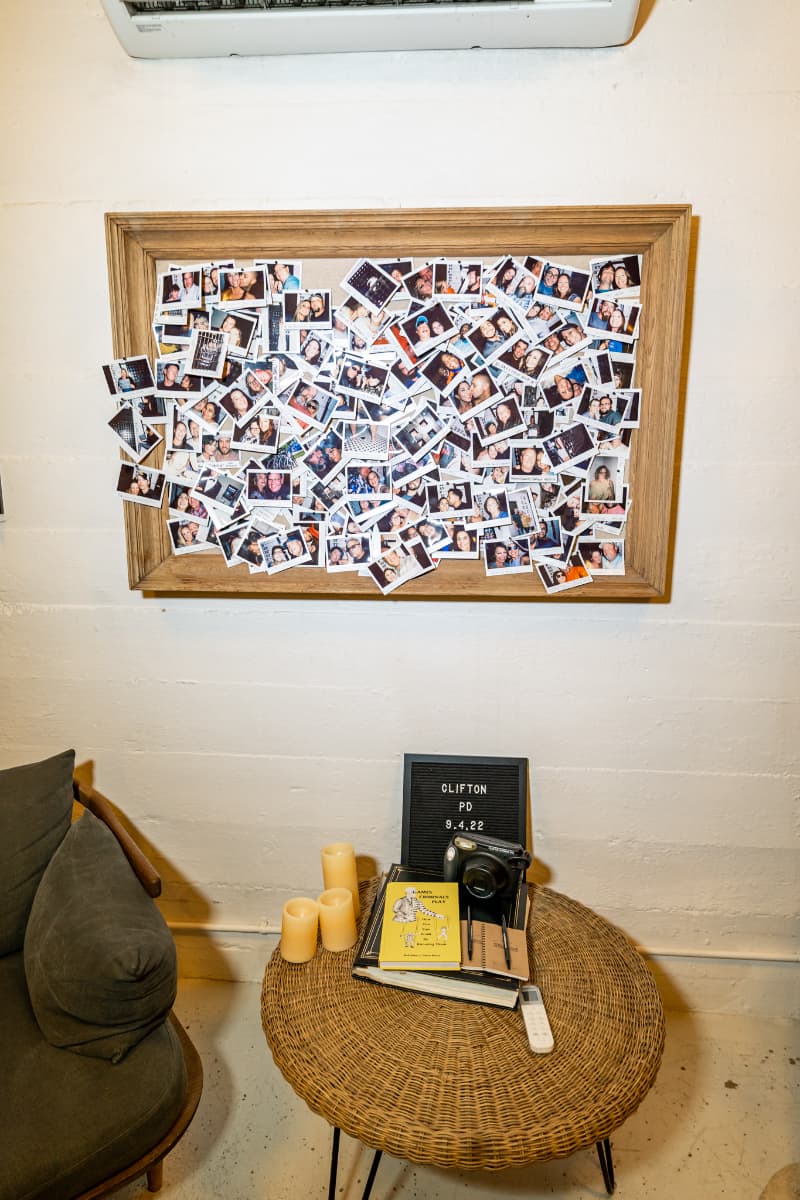 At night, go to the rooftop and enjoy the natural gas fire pit under the string lights and the stars. Make the old scoundrels proud and grab a glass of the Cell Block's complimentary, local Tempranillo wine by Red Caboose Winery or the whiskey by Balcones Distilling of Waco.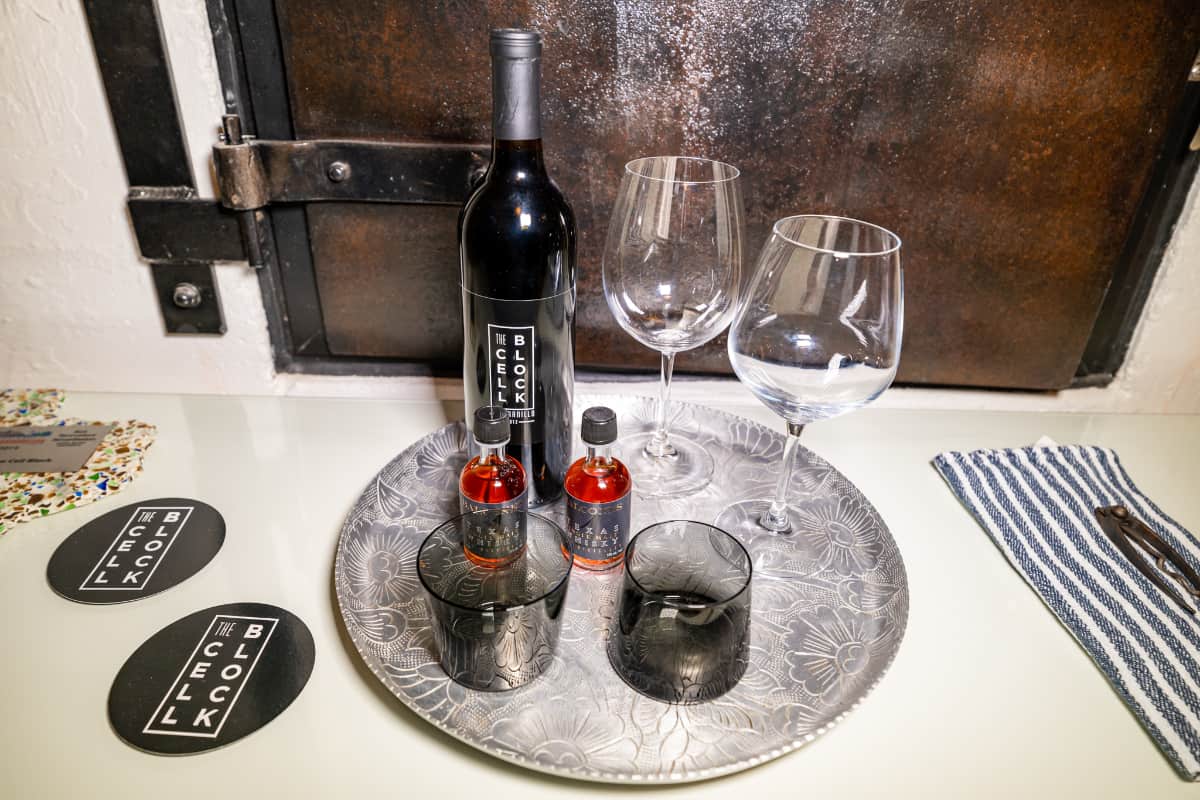 Things to Do Near the Cell Block Hotel
The Cell Block Hotel is located along Clifton's Main Street, with easy access to its small-town shops, restaurants, cafes, and more. Enjoy a wine tasting at the Red Caboose Winery, a romantic dinner at Olaf's Restaurant, coffee at the Corner Drug Cafe, antiquing at the Clifton Antique Mall, and so much more. Be sure to check out our full list of things to in Clifton, Texas!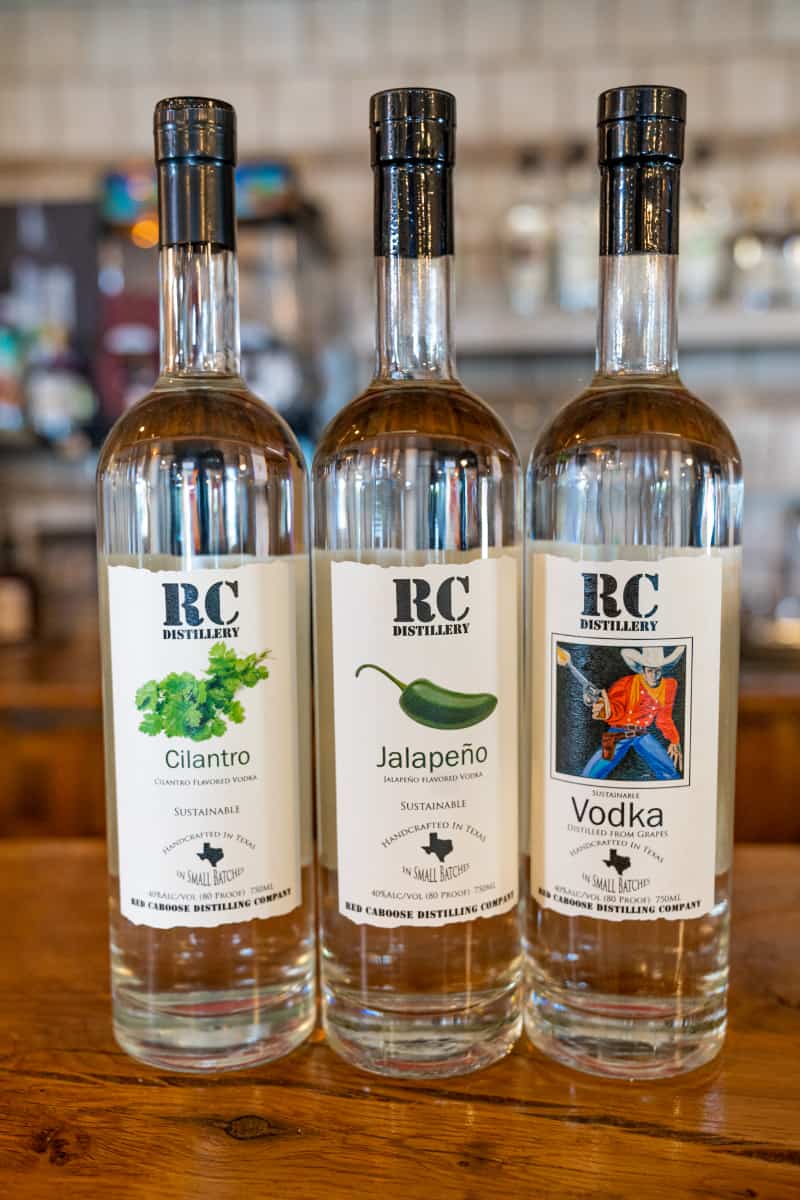 The Cell Block Hotel: Final Thoughts
The next time you're looking for hotels in the Texas Hill Country, book a night in jail at Clifton's Cell Block Hotel. Orange has never looked so good and a night in jail has never been more fun or romantic!