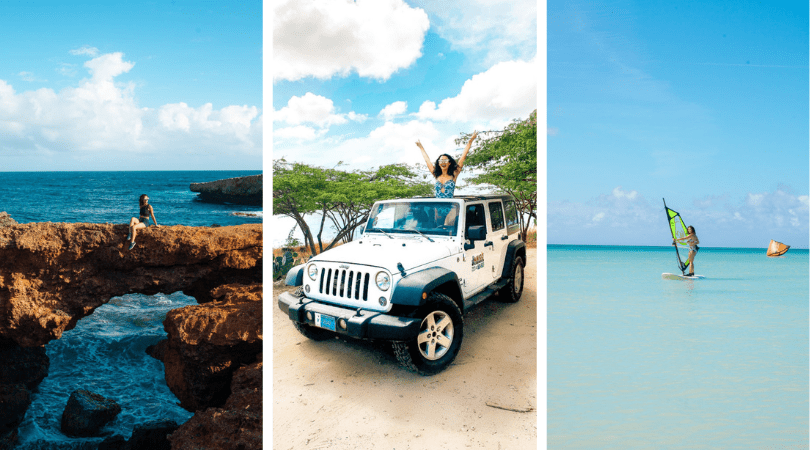 With direct flights from many destinations, including my hometown of Dallas, it's easy to take a long weekend trip to Aruba. With this 3-day Aruba itinerary, you get the perfect mixture of the best sites in Aruba: adventure, relaxation, and incredible dining.
Some Tips for A 3-Day Vacation
If you only have a short amount of time and want to best utilize every minute, I recommend renting a car to see some of the incredible spots and not have to worry about waiting while also being able to set your own schedule.
Stay at a resort that offers special activities/things to do! We stayed at the Hilton Aruba Caribbean Resort & Casino and the best part about this was that we spent one day simply relaxing with all the fun amenities.
However, don't spend your entire vacation at the hotel. If you want to truly experience Aruba, make sure you get off the resort area to explore the natural wonders of Aruba.
Day 1 in Aruba
Start off your morning with Dutch pancakes. Aruba is a Dutch island and their giant topped pancakes are the perfect way to start the morning.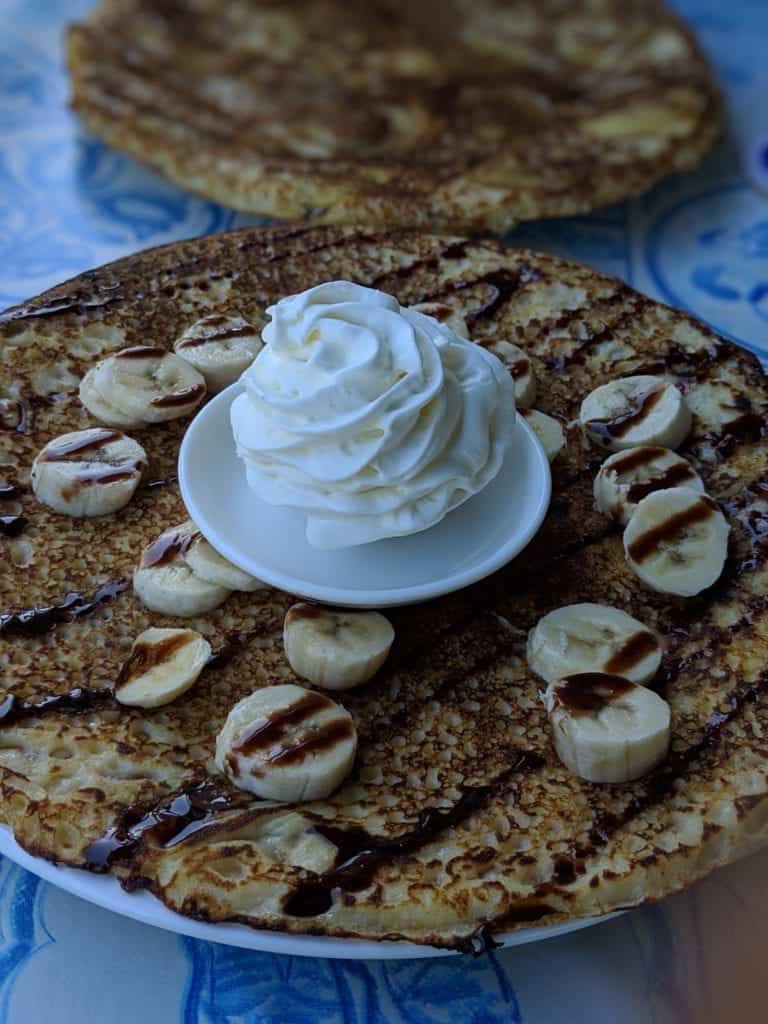 Explore the Island
Aruba is only 19 1/2 miles long, but there's so much to see! Either rent a UTV or Jeep, as the best spots are at Arikok National Park which is only accessible by a 4×4.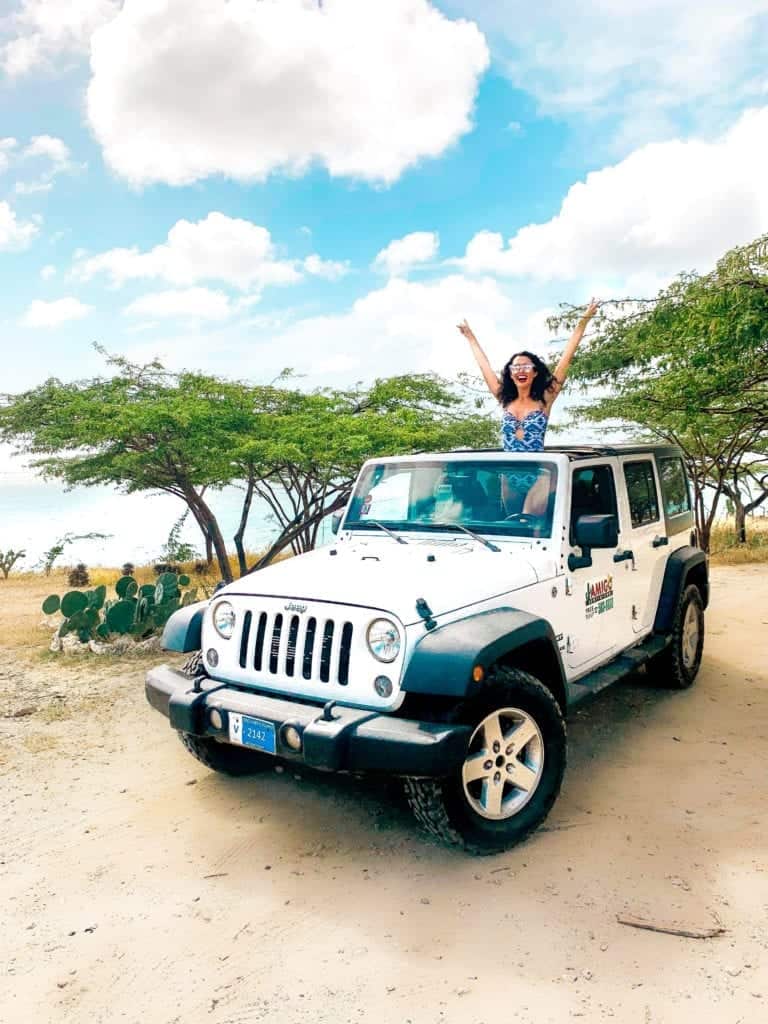 We started by driving up past Arashi beach where the landscape changes to a more rocky and desert atmosphere.
Or head straight to the National Park and head towards the Natural Bridge.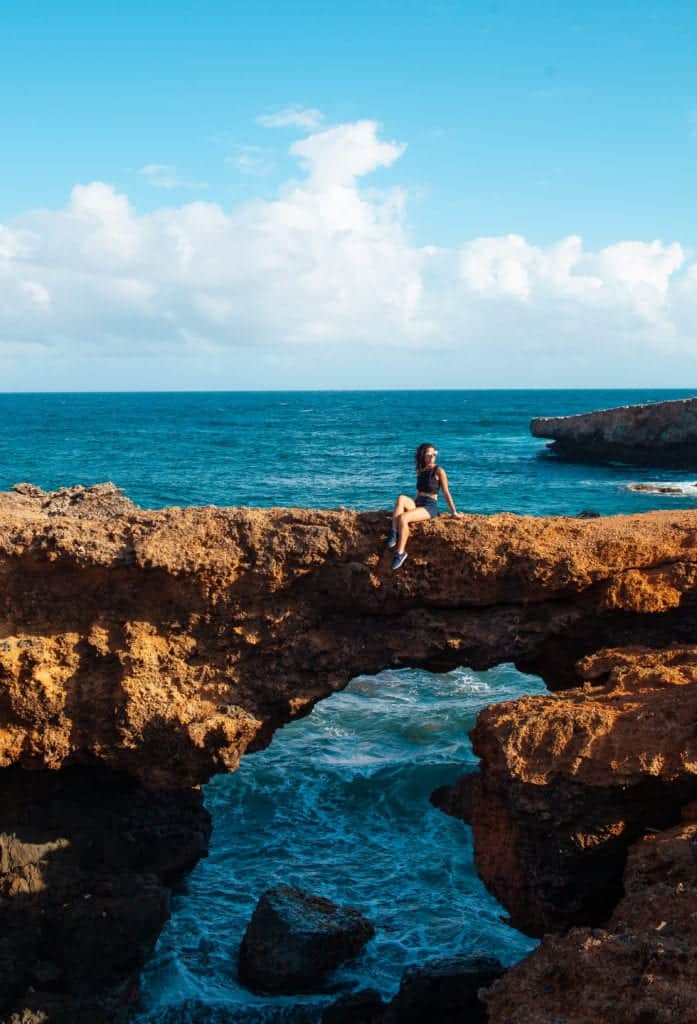 Cool off at the Conchi Natural Pool. Because this place is harder to get to, there are less people and it makes for a more secluded swim spot! The Natural Pool is one of the most incredible views in Aruba, and it's something you don't want to miss. Give yourself time to go swimming here, and make sure to pack water shoes as the rocks are a little rough on the feet.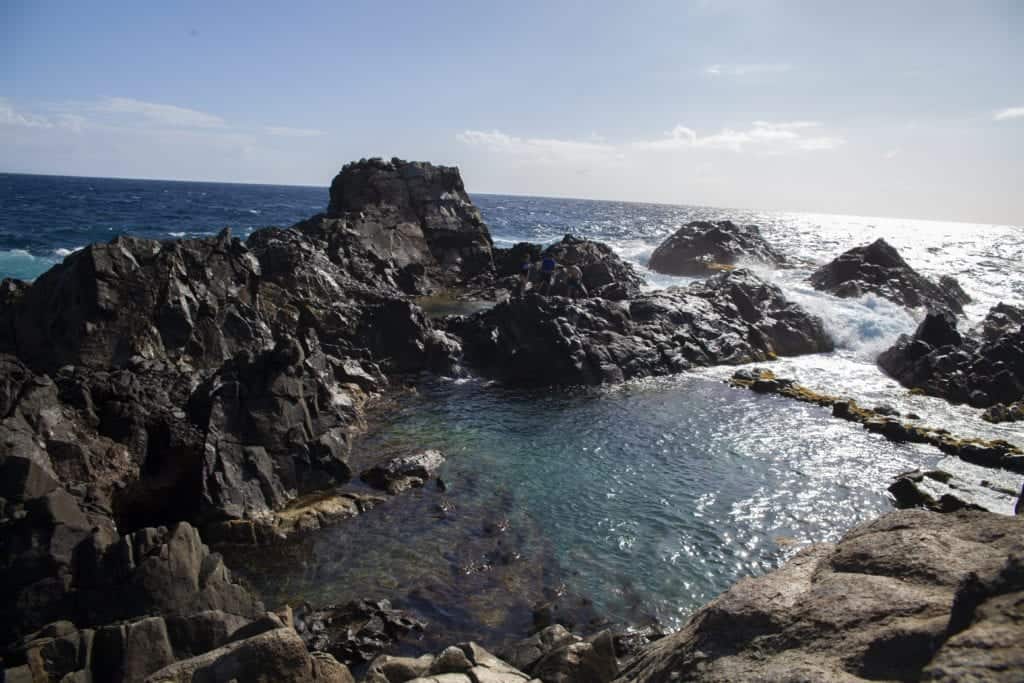 Windsurfing
After exploring the top half of the island and the Arikok National Park, head to Fisherman Hut Beach for windsurfing! Because Aruba is such a windy island, it makes for the perfect spot to learn about windsurfing. What I loved about windsurfing was how easy it was to pick up. It took an hour to learn and then we had an extra hour to surf.
Dinner Time
After cleaning up, eat dinner on a bed! At the Screaming Eagle you get your own private bed to eat dinner! Not to mention the food was phenomenal! Fresh fish full of seasoning and fun specials such as reindeer left my belly satisfied. The hardest part was not falling asleep on these comfy beds!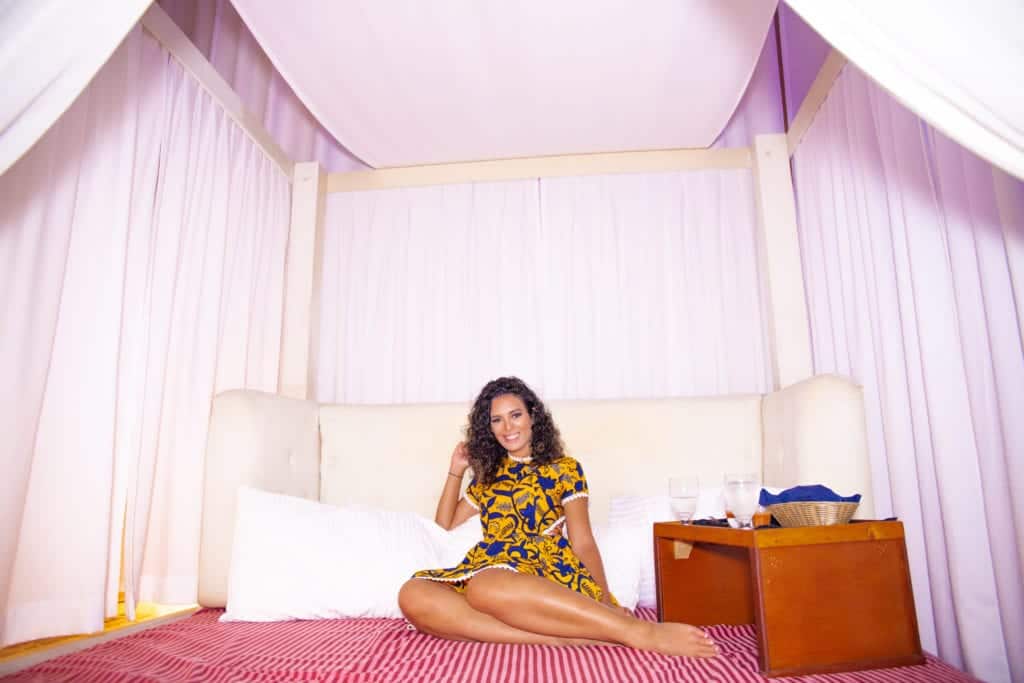 More Aruba Ideas
Day 2 in Aruba
Aruba has some of the most incredible snorkeling spots, including the largest shipwreck in the Caribbean! Pelican Adventures offers a morning brunch cruise which includes 3 different snorkeling spots, brunch, lunch, and unlimited drinks on a Catamaran.
I had so much fun seeing ship ruins, eating good food, and meeting other people on the island.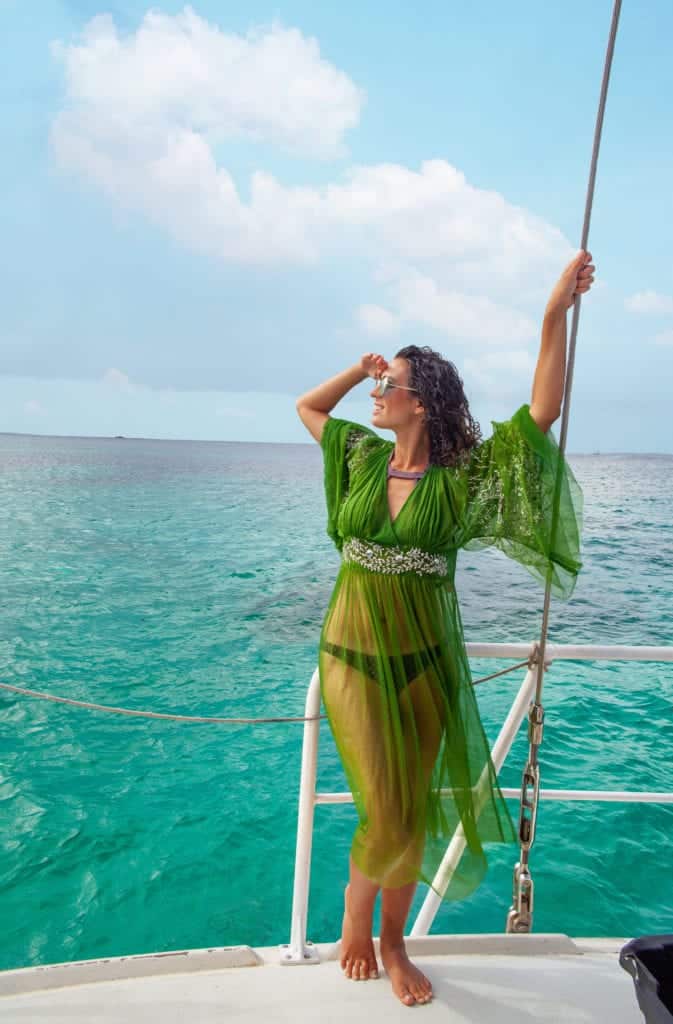 And cool enough, we even saw star fish!

Plus breakfast and lunch are already taken care of after staying there.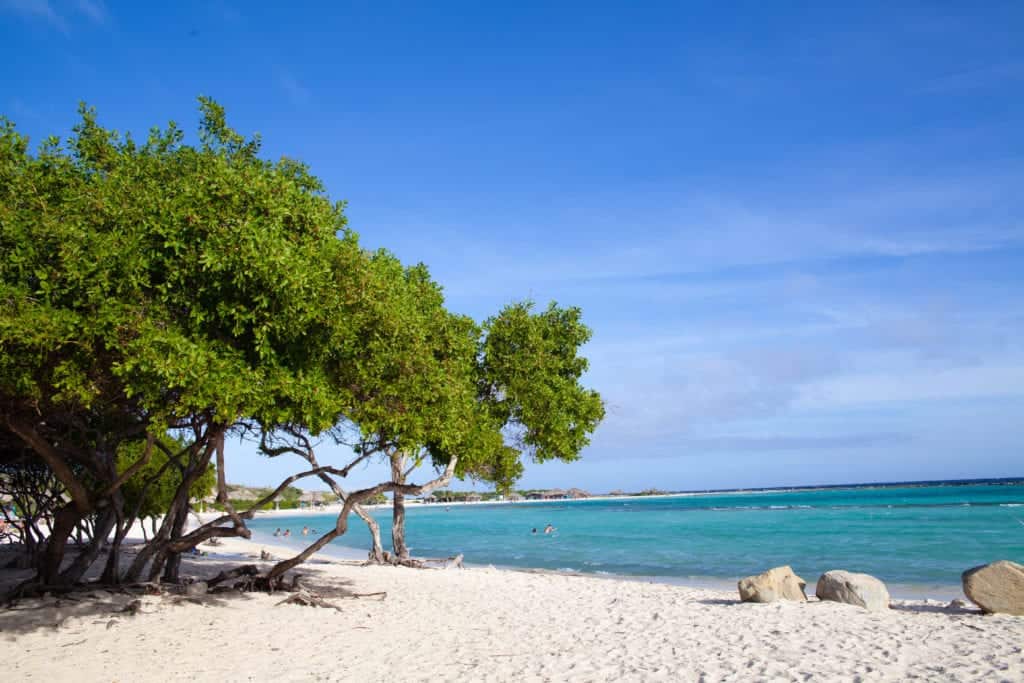 If you have a car, head to Baby Beach to relax on the beach. This is one of the least crowded beaches and is a spot where sea turtles are regularly spotted. For an early dinner, grab some Caribbean food at Big Mamas. You can also check out these amazing beaches.
Just a short drive from Baby Beach is the Sero Colorado lighthouse which is barely a lighthouse, but its up a hill that gives you the most incredible view of the sunset.
More Aruba Ideas
Day 3
I always like to end my trip on a relaxing note to be fully rejuvenated before returning to work. After so much adventure, there's nothing like sitting back at the hotel and enjoying the property itself. There's still so much to do which is why we chose to stay at the Hilton Aruba.
Part of staying at the Hilton is being able to rent a Palapa for free! You reserve it the day before and spend the morning relaxing and swimming at the beach.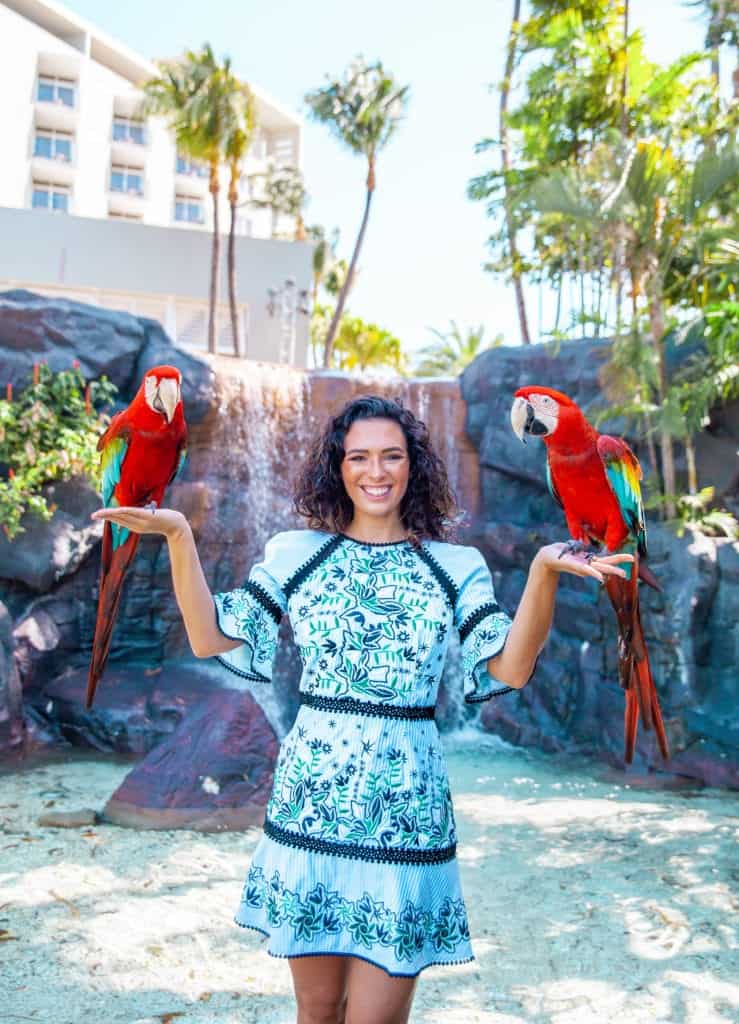 The Hilton Aruba has a bird sanctuary, so after spending time relaxing on the beach, we hung out with the birds and got some lovely pictures!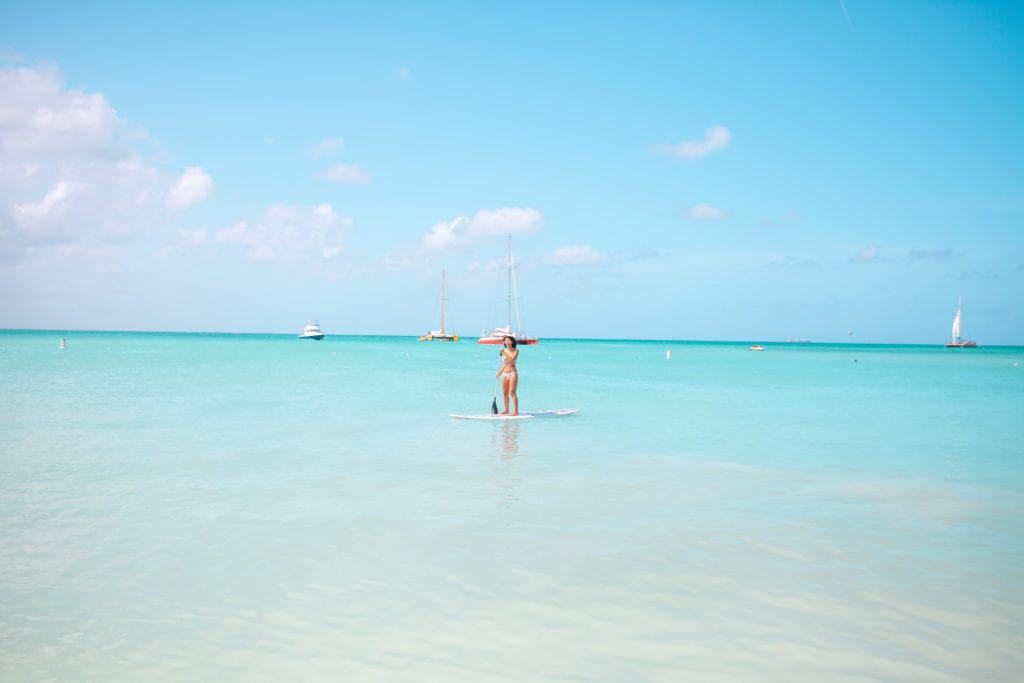 There are so many on-property activities to take advantage of like stand up paddle boarding, yoga, bingo, and more. It was nice to simply unwind and vacation!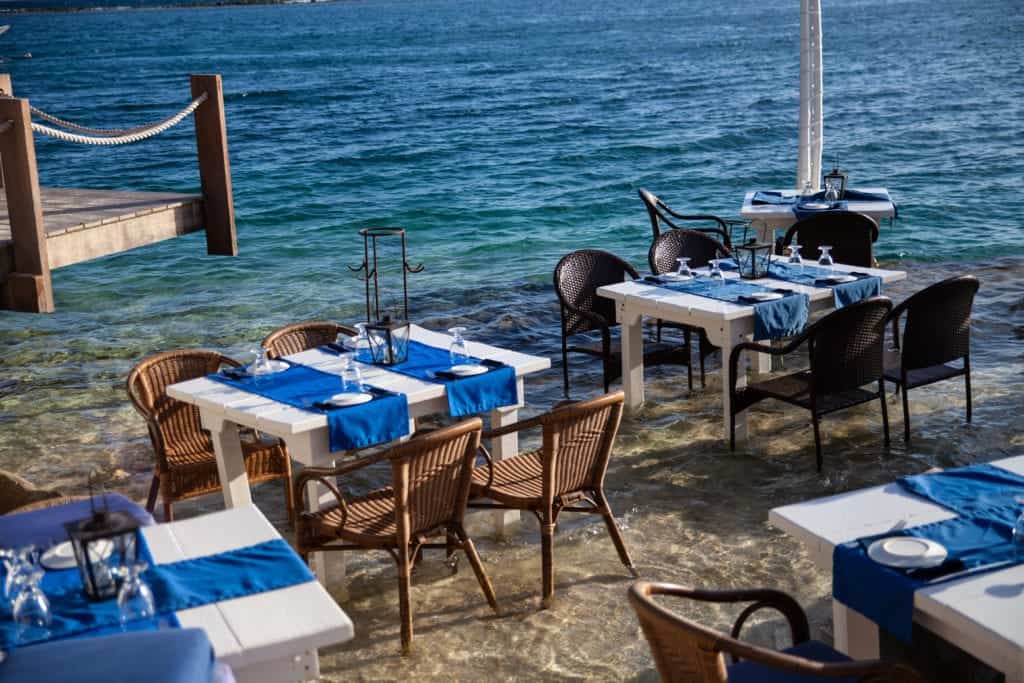 For a truly memorable end to your vacation, eat at Flying Fishbone. I've heard of toes in the sand dining, but the toes in the water dining at Flying Fishbone is truly incredible!
More Itinerary Ideas
The Perfect Aruba Vacation
It's impossible to do everything there is in Aruba, but with just 3 days, it's absolutely possible to have a memorable vacation while hitting up the best parts in Aruba.