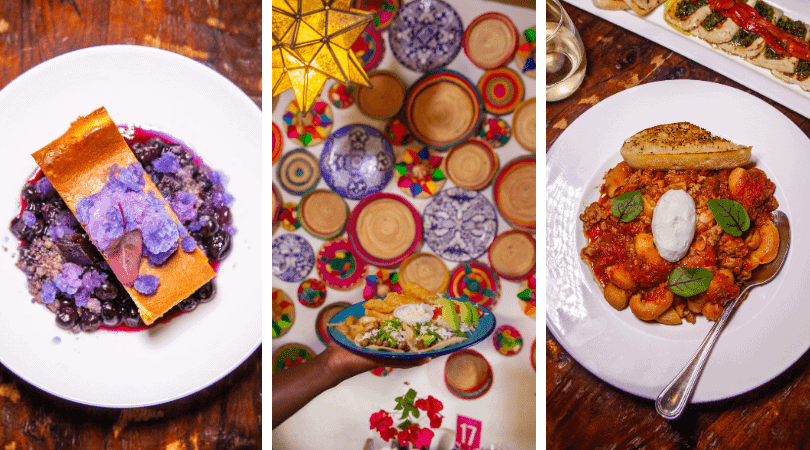 McAllen is filled with incredible flavors. There is so much Mexican influence, but also many gourmet restaurants serving up unique and one-of-a-kind dishes. To say we ate well in McAllen would be an understatement. The foods are amazing, but there are also so many incredible things to do in McAllen that you will want to check out!
House Wine & Bistro
The first three restaurants are part of the Delgado collective, and you won't be able to walk around McAllen without people talking about one of these restaurants at any given time. Their restaurants are just that good!
Everything about House Wine + Bistro blew my mind. They have a diverse menu of nothing but incredible dishes. They have a list of 'interesting wines' with their own unique tastes for you to try. We started off with the grilled panela cheese that melts in your mouth.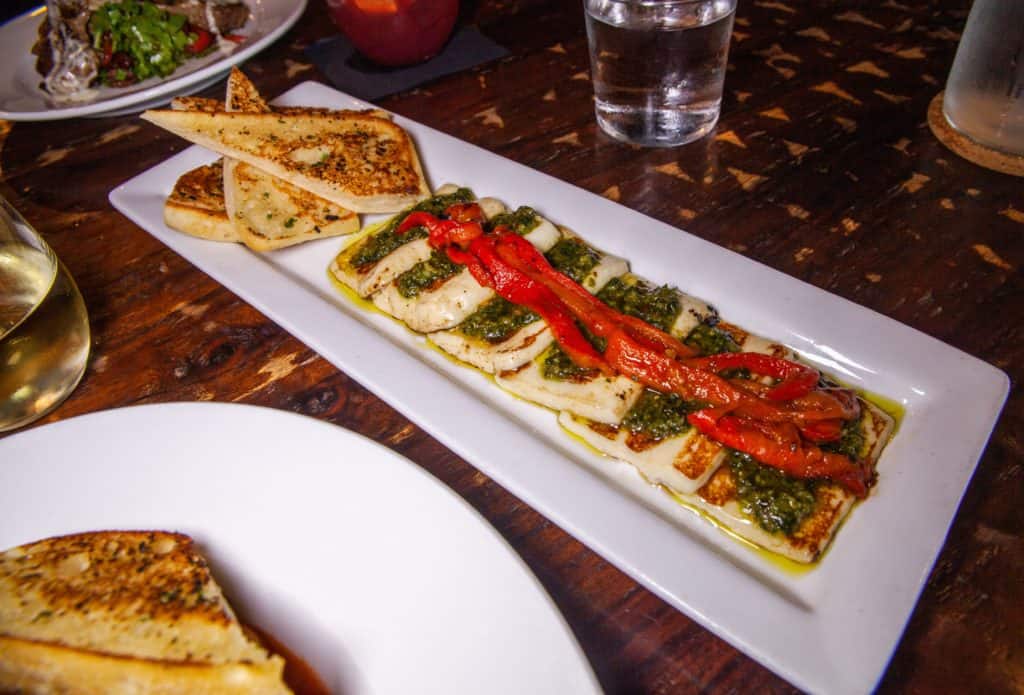 The menu itself changes semi-regularly, but you're guaranteed a mouth-watering dish no matter what you order. I ordered the salcicce, a pasta that you get to be a part of making yourself! They put a dollop of chevre cheese on top of the marina pasta and you mix it in to turn it into a creamy and decadent pasta. And the lamb frenched lollipops…Wow! We're always wary of getting lamb because it seems to fall short, but each lamp chop was perfectly cooked to be tender and seasoned.
Somehow you're going to have to find room for dessert. We indulged in a rich citrus cheesecake topped with blueberry compote, blackberry, lavender crunch, and mariposa-elderflower granita. There were so many incredible flavors and textures in this one dish.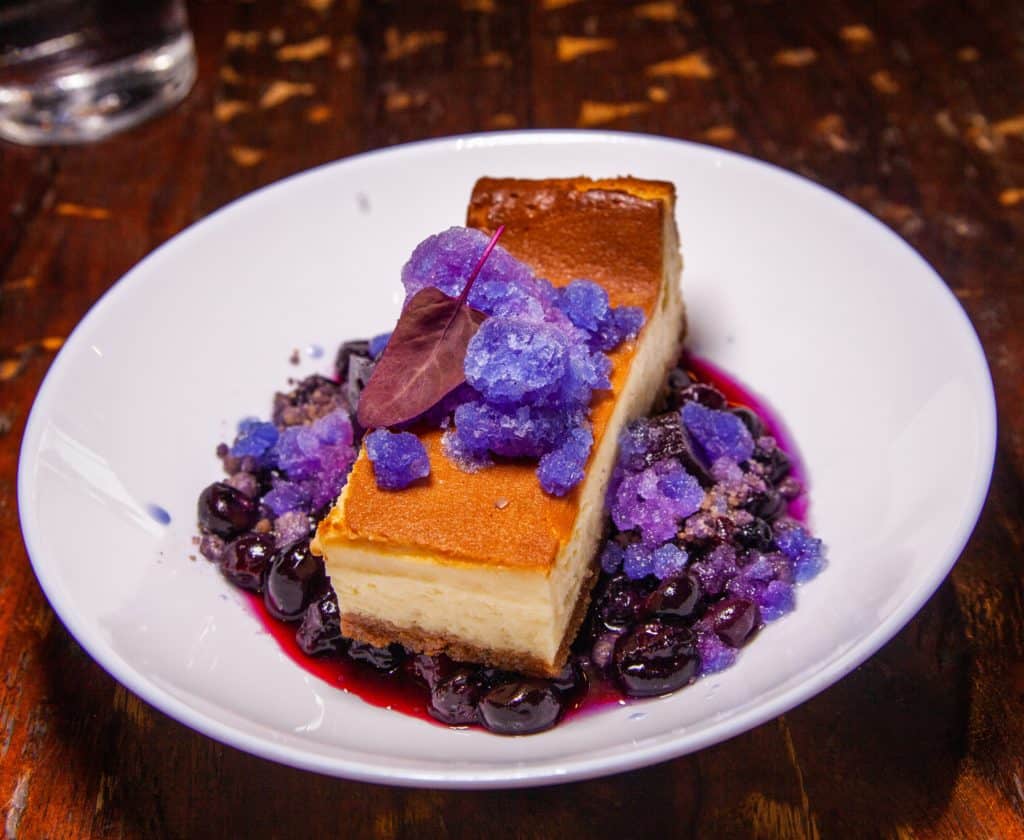 Salome
As if House Wine & Bistro didn't surprise me enough, I'm not sure I even have words for Salome. Perfection doesn't even quite cut it. Is it unreasonable to move to McAllen just to eat here on the regular? The servers were so attentive to us and took the time to explain everything.
They have an appetizer called Degustacion de Moles. You might be used to the brown mole, but there are multiple kinds, and they bring them out for you to try along with their homemade tortillas (they have four kinds – corn, achiote, huitlacoche, and blue corn.) And they have so many great cocktails featuring mezcal and tequila.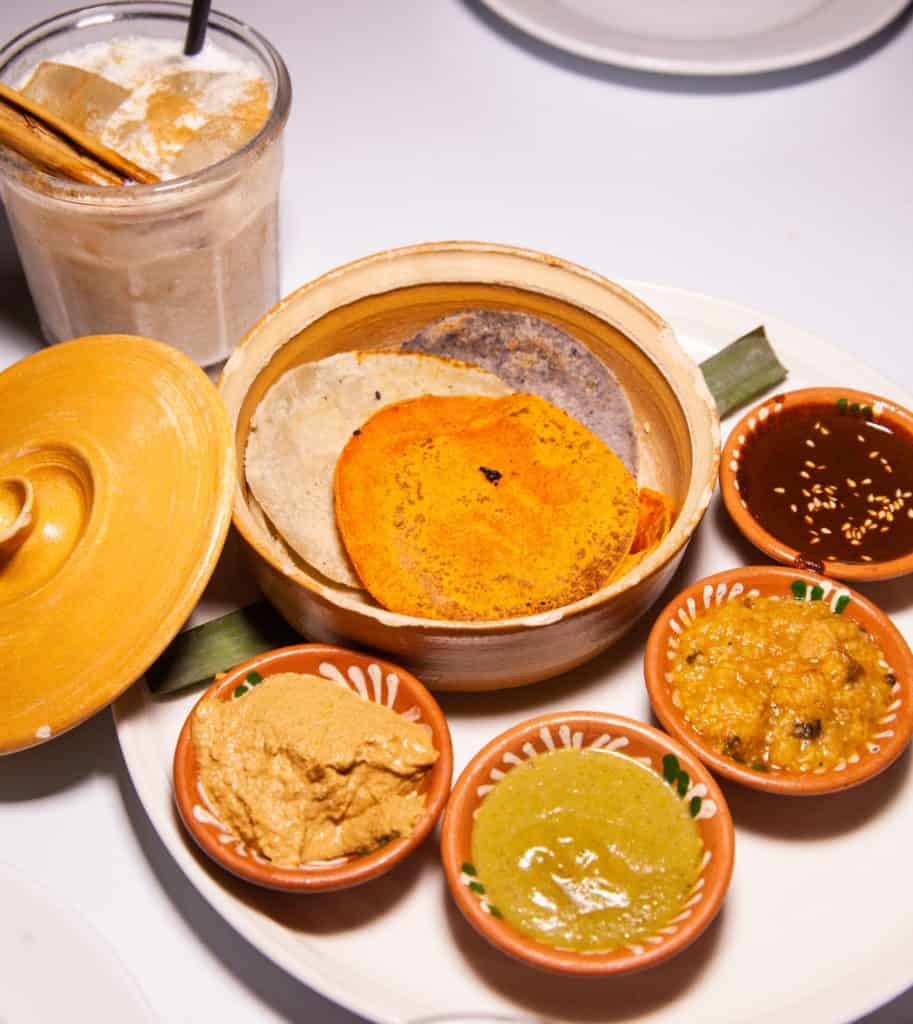 For dinner I ended up ordering the estofado, a beef short rib covered in their mole negro! I had heard so many good things about their mole. When I had asked around town for the best mole in McAllen, this was the place that was mentioned. Considering it's made with over 70 ingredients, it's easy to see why. My husband ordered the barbacoa de cordero, a lamb slow cooked in agave leaf that was so tender.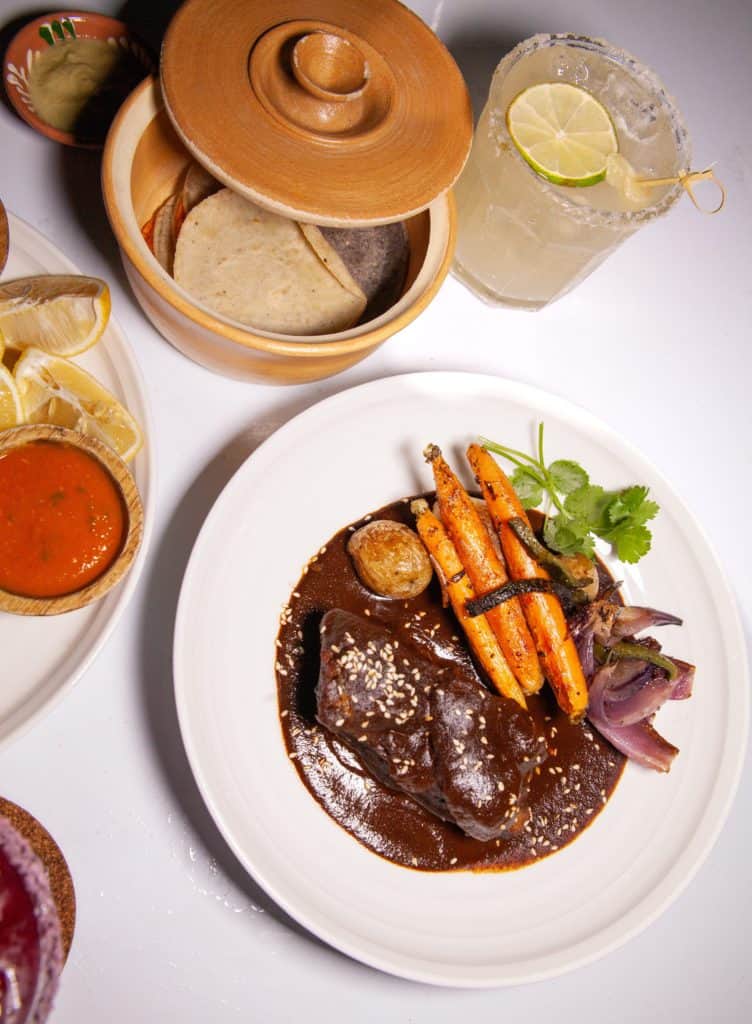 The same party chef that created the desserts at House also creates the desserts (postres) at Salome and Salt, so there was no way I was missing out on another one of her creations. The tetales do chocolates is made with cinnamon masa, Mexican chocolate cremeux, cajeta chocolate-peanut crumble, and served with a cheramusca ice cream. You've never had a dessert like this with so many complex flavors that is sweet with a little hint of spice!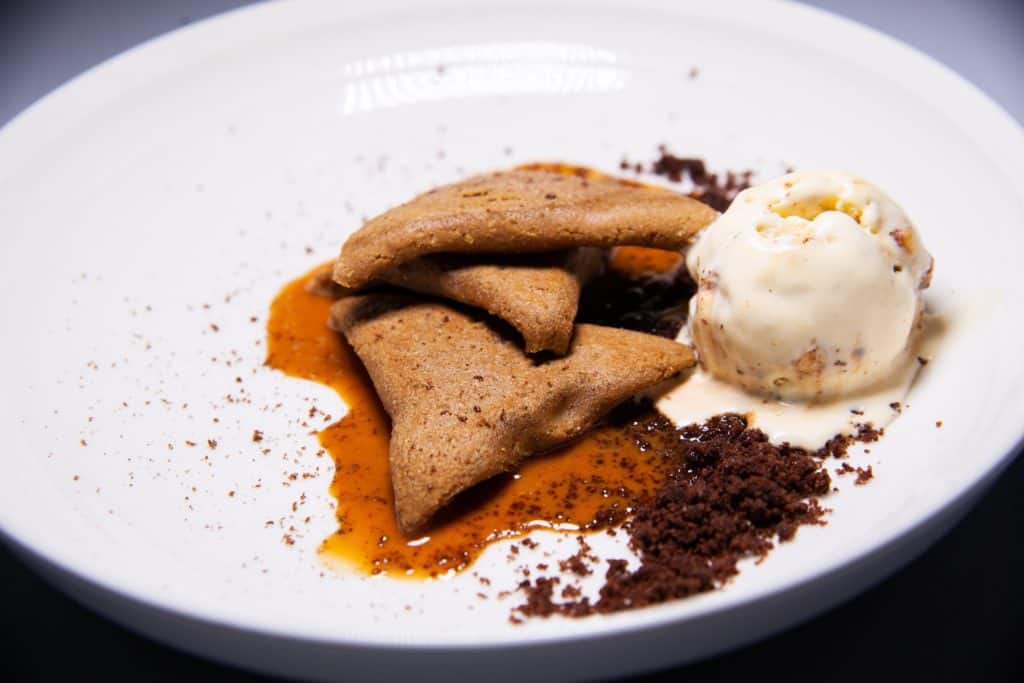 Salt
Salt is the go-to restaurant in McAllen when you're looking for a romantic evening. We came here with some family (code for the more people you bring the more things you can try as you take bites of what they ordered!) Salt uses local produce and global gastronomy for the freshest and most wholesome flavors.
One of the dishes they are famous for are the sweet breads, a home dish that they've created to be gourmet. As soon as I bit into the scallops I had a true understanding for just how fresh their food is. If you're a seafood fan, you'll want to opt for that.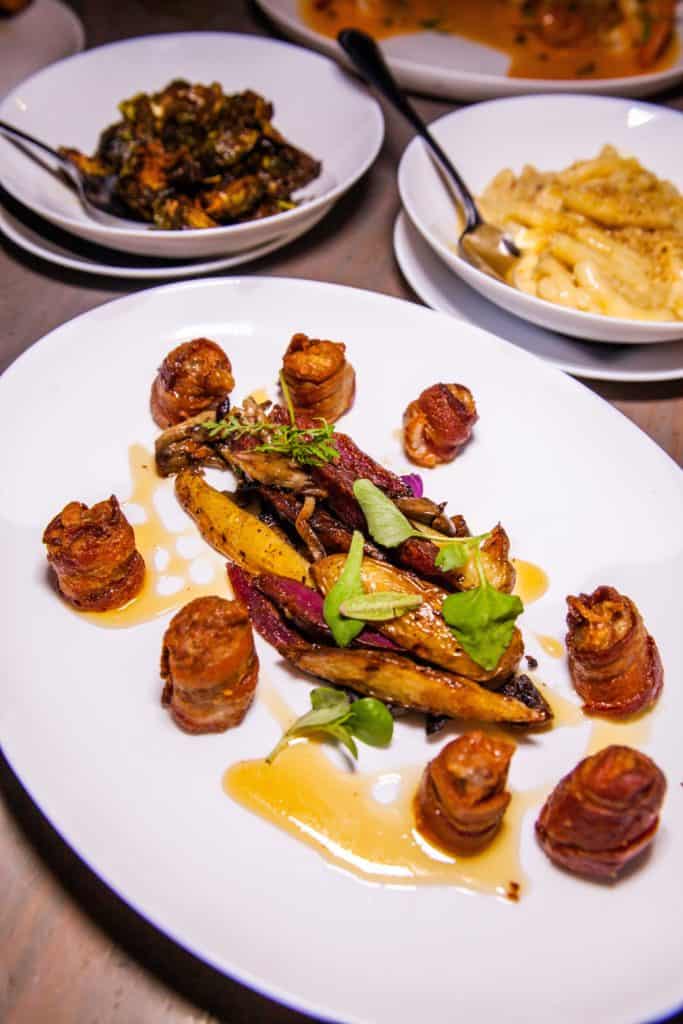 And of course you'll want to stay for dessert. Baked Alaska isn't typically on my to-order list, but someone else did, and my one bite turned into 10. The chocolate tarte was rich and creamy with multiple layers.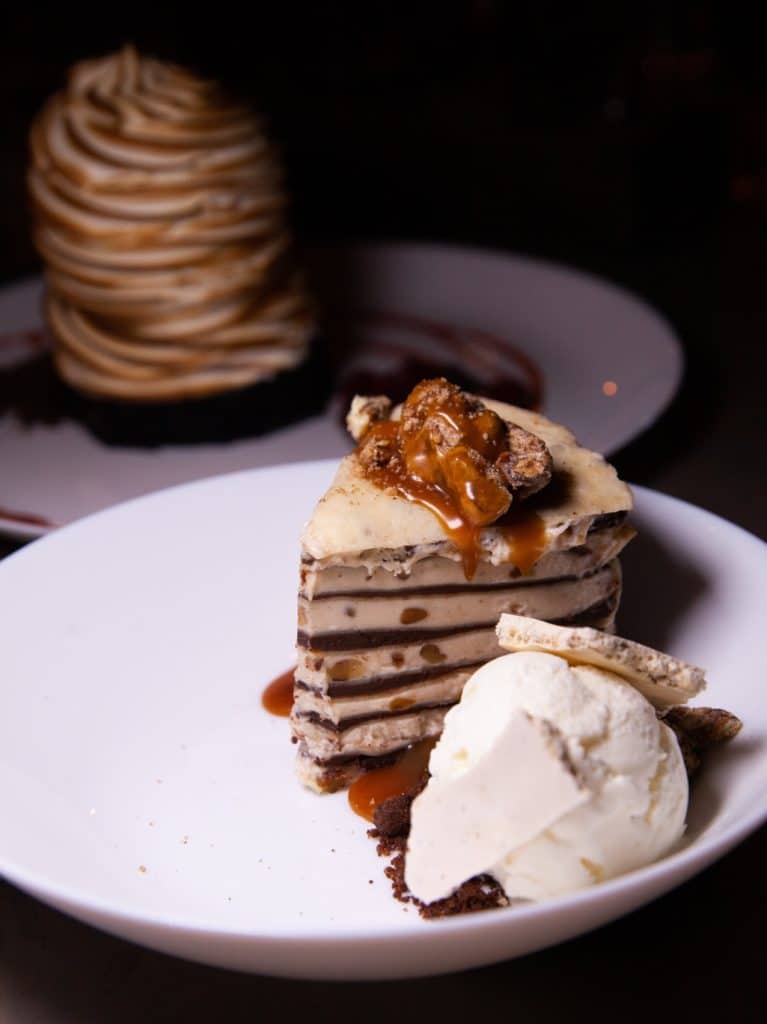 Nanas Taqueria
Nanas Taqueria is just outside of McAllen and it's more than just a restaurant. It's a destination of its own that will make you feel like you've crossed the border with the color, Mexican architecture, Atomi artwork, papel picado hanging across the courtyard, and the live music they play at night! We were fortunate enough to come on a Thursday when the mariachi band plays and the whole community comes out (make sure to reserve a table ahead of time!)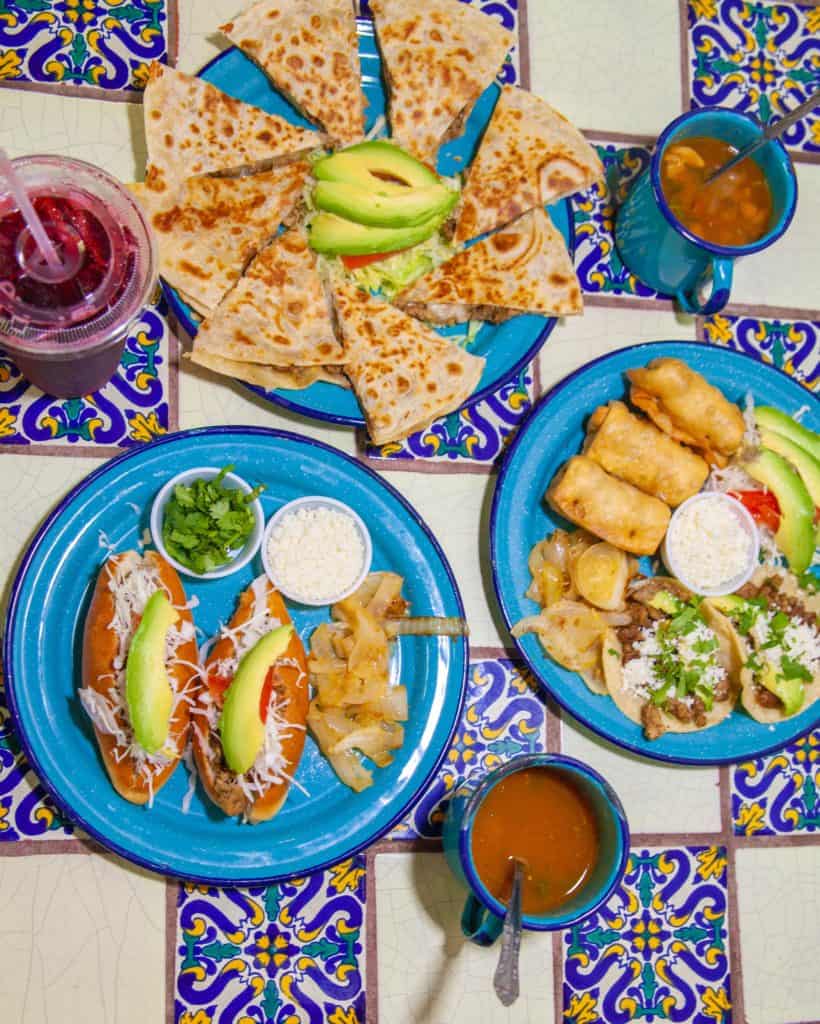 And the food! There are so many great dishes, but one of their highlights are the lonches which they brought over from Nuevo Progreso. Think a taco, but served in a mini baguette instead of a tortilla. You'll have trouble going back to your regular ham and cheese sandwiches again! Really though, you can't go wrong with anything from the street tacos to the burritos (not the large burritos you're used to) and even their quesadillas. Plus everything is served with fresh avocado!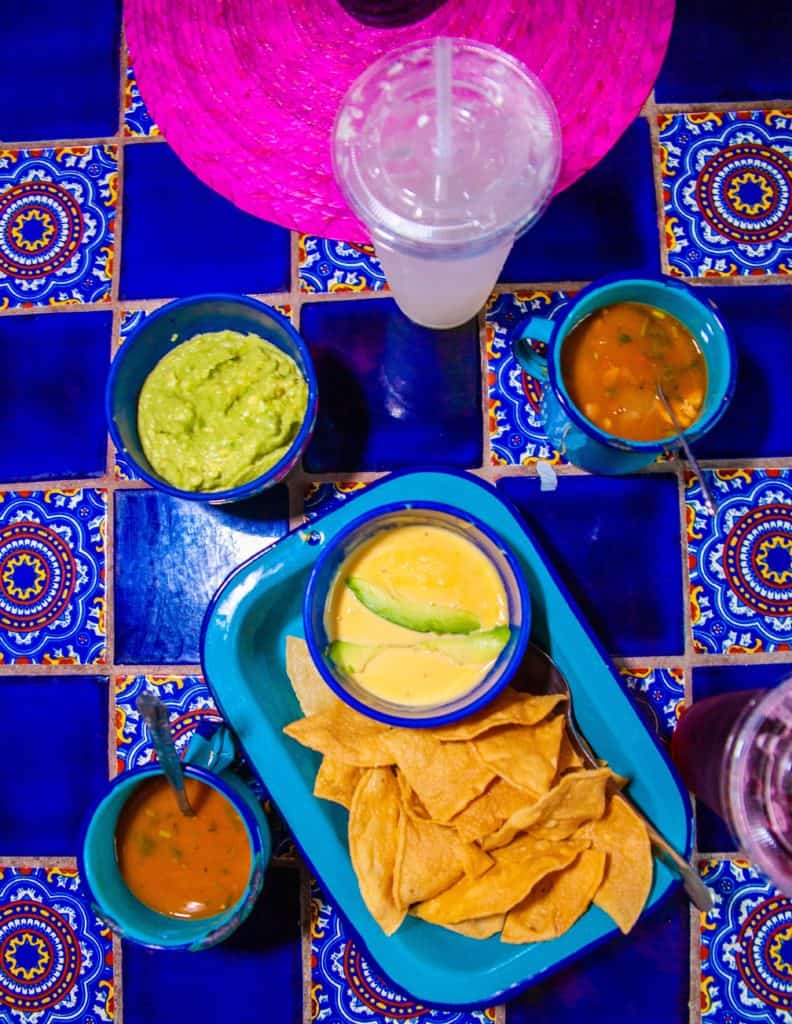 The churros with cajeta and ice cream was the perfect way to end our meal while listening to music and enjoying the wonderful day!
5 Mile Line – Taqueria Mary
The Taco Mile is a section a little outside of McAllen that once was just a full line of taco trucks and stands. Now a lot of these taco stands have been so popular that they've converted to actual restaurants all on the same road. You can do a taco hop to different restaurants and try and figure out the top tacos. We stopped at Tacqueria Mary for some of the best tacos as well as the sincronizada, a large burrito filled with meat, cheese, and avocados. The picture doesn't do it justice, it was huge! If you have extra people make sure to try botana. Think nachos, but 200% better.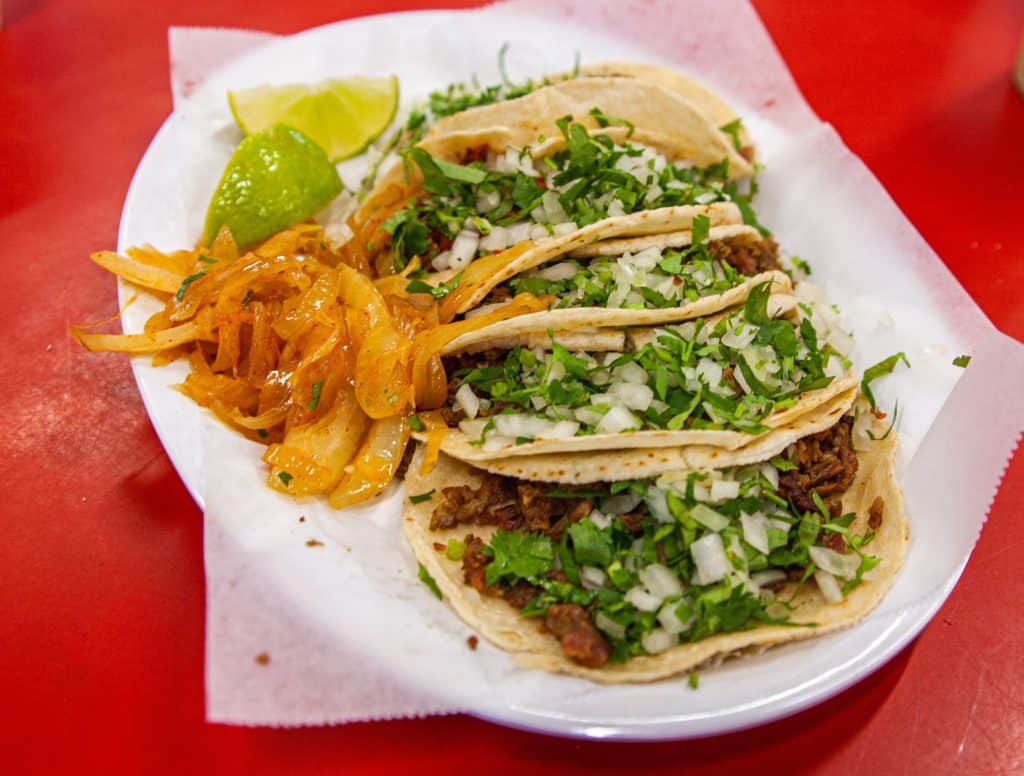 Maison Stivalet
Sure McAllen is known for its Mexican food, but trust me, you're going to want to try this cute French bistro. Whether you're looking for brunch or dinner, they have some incredible dishes.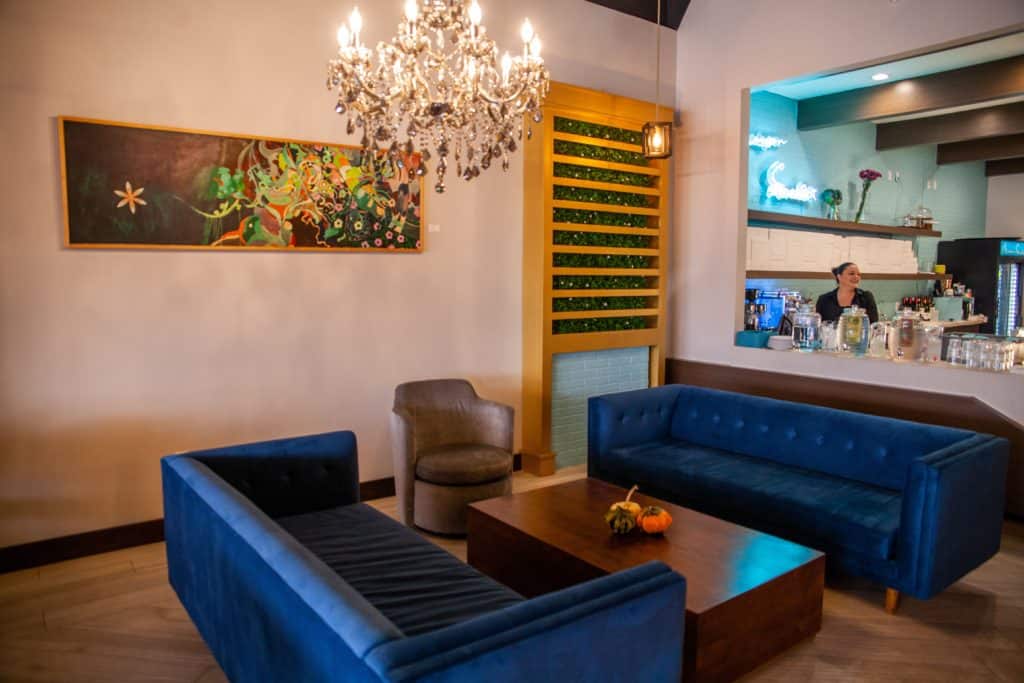 If you're looking for brunch, they have some great dishes including steak and eggs with tartiflette, a dish with potatoes, reblochon cheese, lardons, and onions. They have coffee, beautiful pastries, and even their French macaroons have a Mexican influence. They have all of your typical flavors, but also some other great Mexican flavors like tamarindo, and my personal favorite, mole.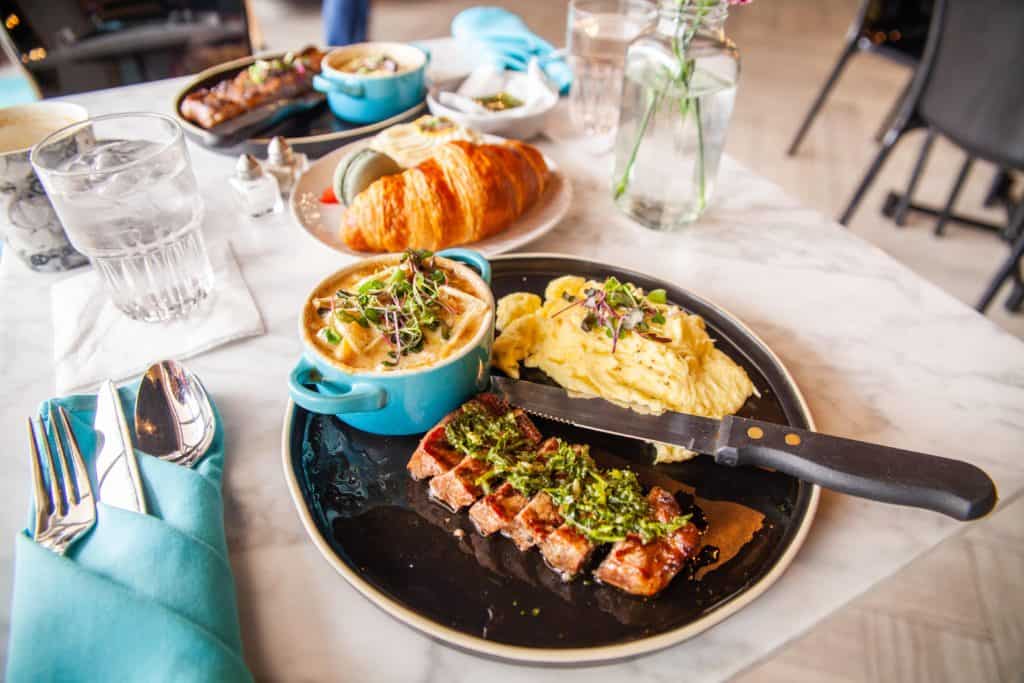 And the French dinner at Maison Stivalet is equally incredible. A New York strip with aligot, a stringy cheesy potato that you cannot miss out on, in a beautiful cafe is all you need for a perfect evening with girlfriends or a romantic evening with the one you love.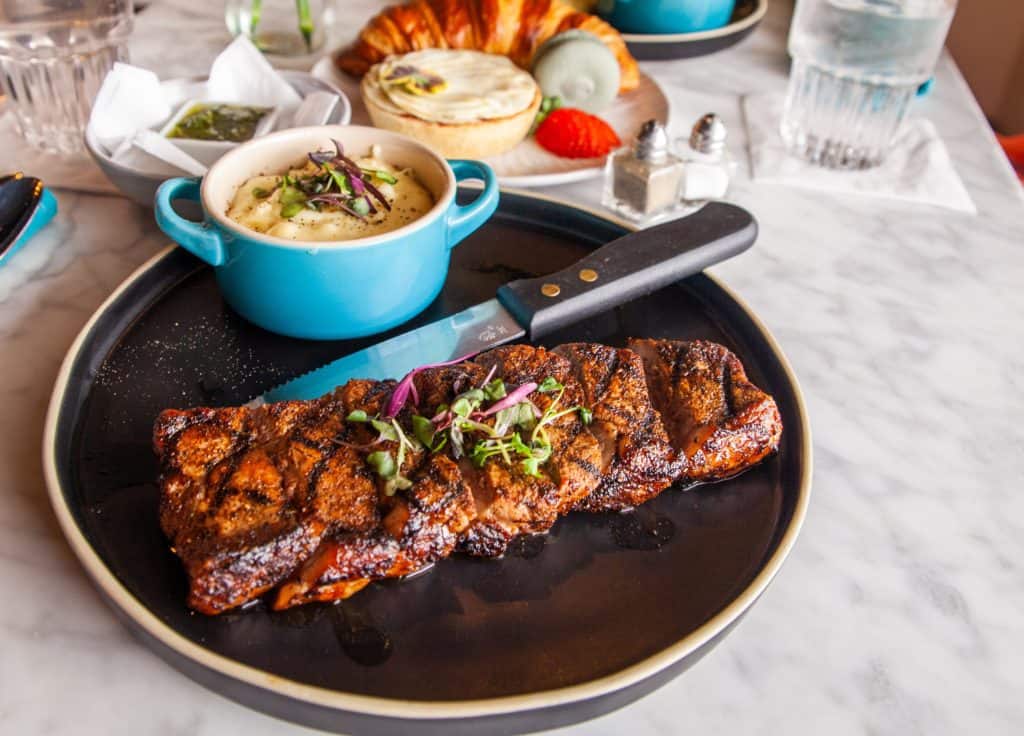 Bonhomia
If you're looking for another great brunch spot with delicious pastries, flavor-filled french toasts, chilaquiles, and other brunch items, this is another place you're going to want to bring a lot of people so that you can try more pastries. Everything in their pastry section looked incredible and sometimes almost too pretty to eat.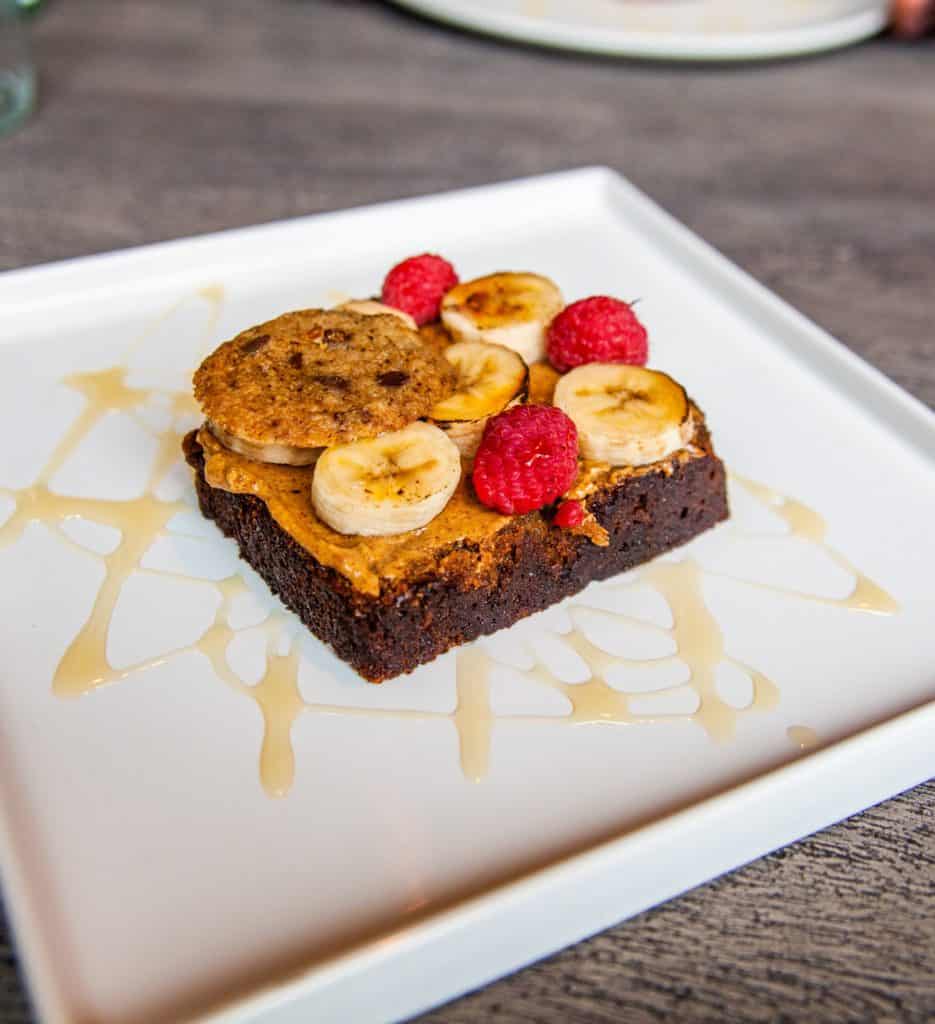 Super Burger
Whenever we travel in Texas, I'm always looking for the best and most unique burgers in Texas. Super Burger was immediately on my list because of all of their Mexican style burgers including the pastor burger with pastor, pineapple, and Oaxacan cheese! Not to mention all their tacos and other Mexican food items.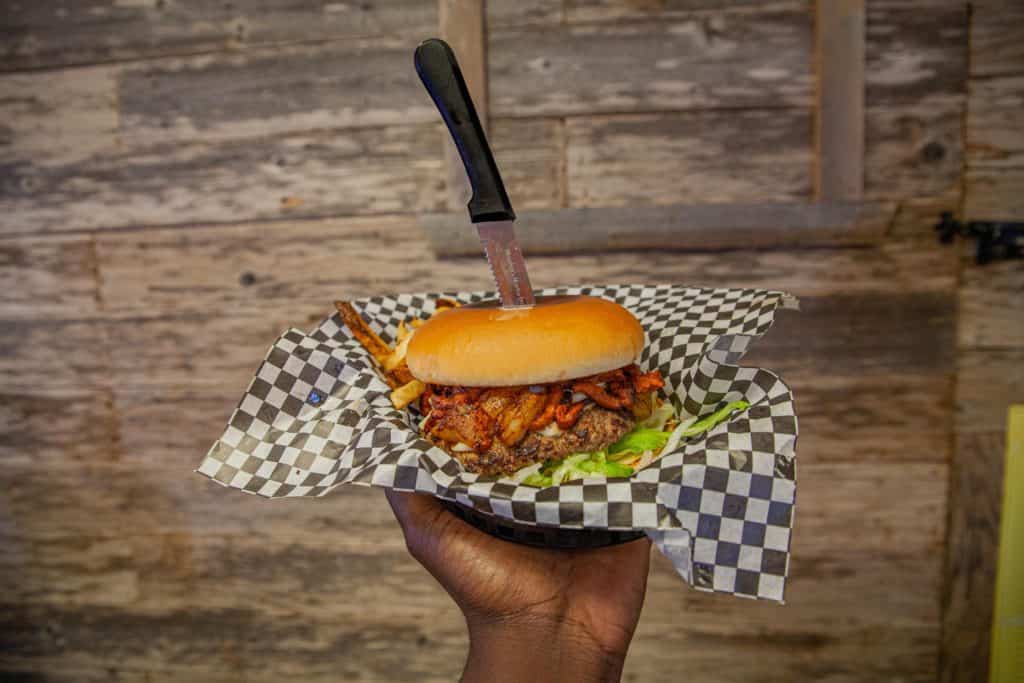 Republic of the Rio Grande
This restaurant comes with a little history all about the Republic of Rio Grande which lasted a total of 283 days before being defeated. Yet, they live on in this McAllen restaurant serving up delicious Tex-Mex dishes. Grab a seat out on the patio for live music in the evenings and a beautiful fountain to sit alongside. They have a great list of tequila and rum-based cocktails including this one filled with pineapples. They make fresh tortillas, which is always a winner for me, and have all of your favorite Tex-Mex dishes. The avocado chicken covered in a creamy avocado sauce is a unique dish that you can only find here. It was great, and I just wanted a whole bowl of that sauce to go!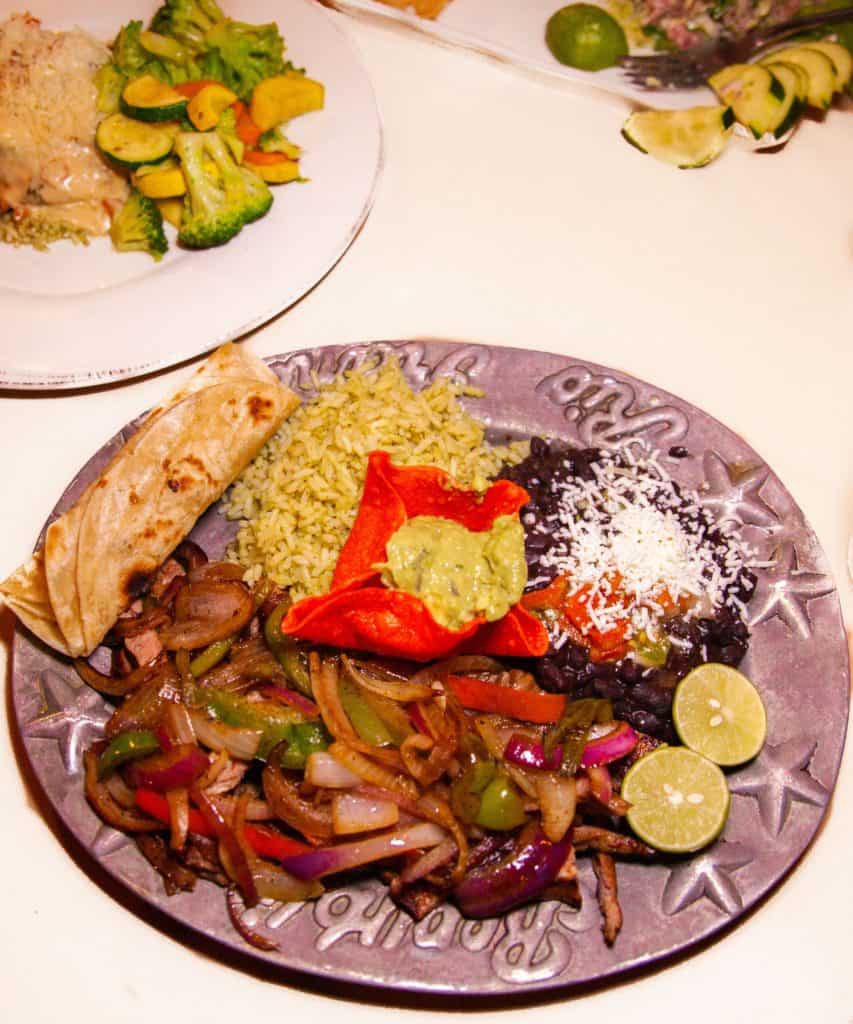 Where to Eat in McAllen: Final Thoughts
We tried as many places as we could during our trip to McAllen. There were just so many intense flavors of all different kinds. I especially loved all of the different Mexican dishes, but everything we ate in McAllen was wonderful. Don't forget to also check out all of the fun things to do in McAllen, TX.