After scheduling my trip to Aruba in December, I learned about how big of a festival Carnival is in Aruba, which happens in the Spring. I regretted that I hadn't booked during that time as one of my dreams is to attend Carnival. Luckily during our stay, I came across the La Vista Carnival Dance Show at the Marriott in Aruba. I didn't see too much information, but the promise of a gourmet buffet while watching a Carnival show with costumes used during the parade was enticing. Read below for my review of the La Vista Carnival Dance Show and make sure to add this to your list of things to do in Aruba.
Tips for the La Vista Carnival Dance Show
The show happens every Thursday at the Marriott hotel. I made reservations around noon that day and was able to reserve a seat up front. I also made sure to make a reservation for when the buffet opened which was an hour before the show to better guarantee a front seat. The show and dinner cost about $40 per person.
Basically we had the first access to all the fresh food and were done eating by the time the show started.
La Vista Buffet
The buffet itself provided plenty of options! My favorite was the seafood bar where I ate crab legs to my hearts content, fresh shrimp, poke, sushi, and oysters. Another favorite for me was the salad bar that reminded me of the Brazilian steakhouse salad bar.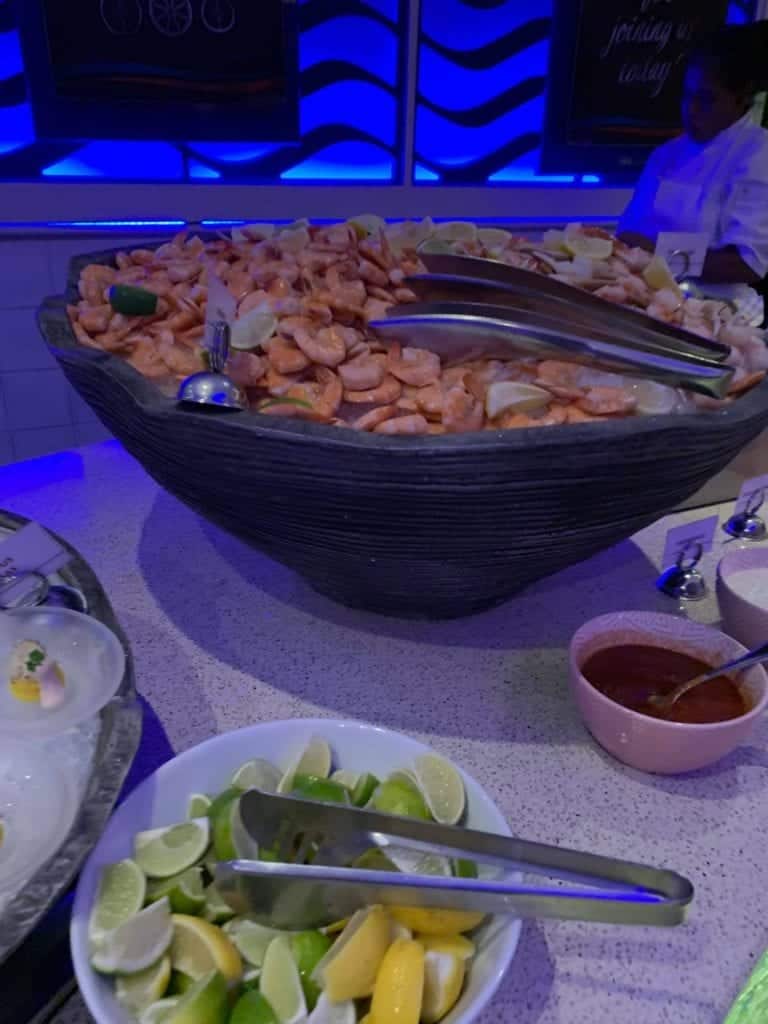 In addition, they had other baked dishes including chicken, baked fishes, a pasta bar, breads, and a desert bar. They also had happy hour drink specials.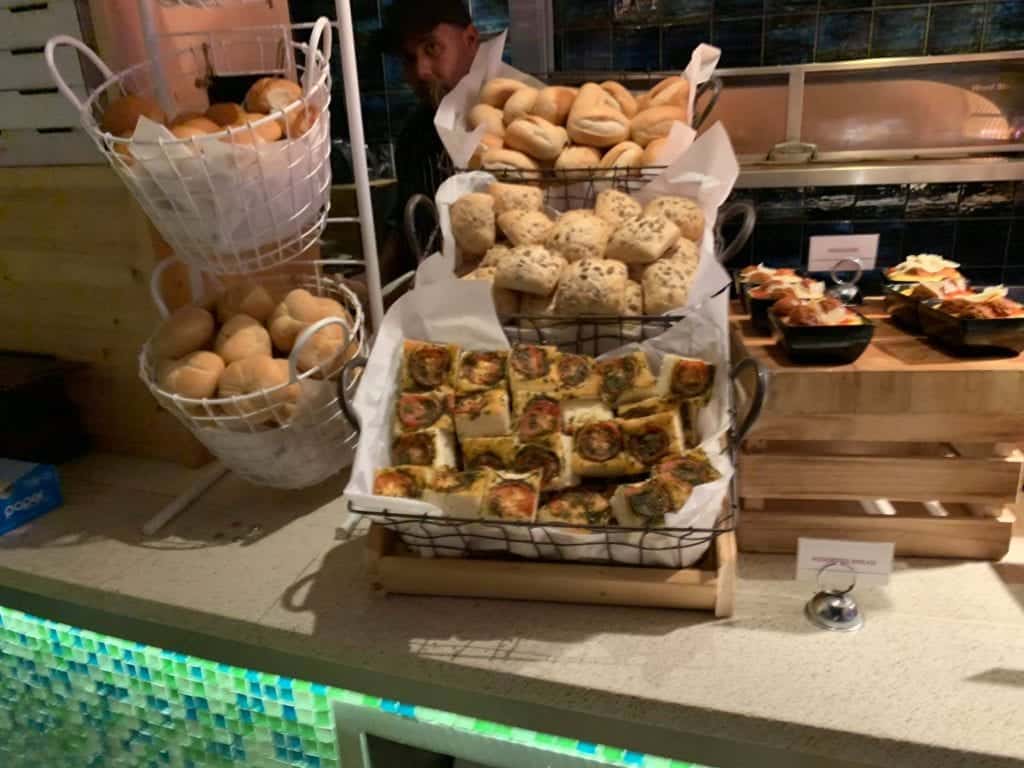 La Vista Carnival Dance Show
The show itself was AMAZING. The cast came out in multiple elaborate costumes full of feathers, sequins, and bright colors.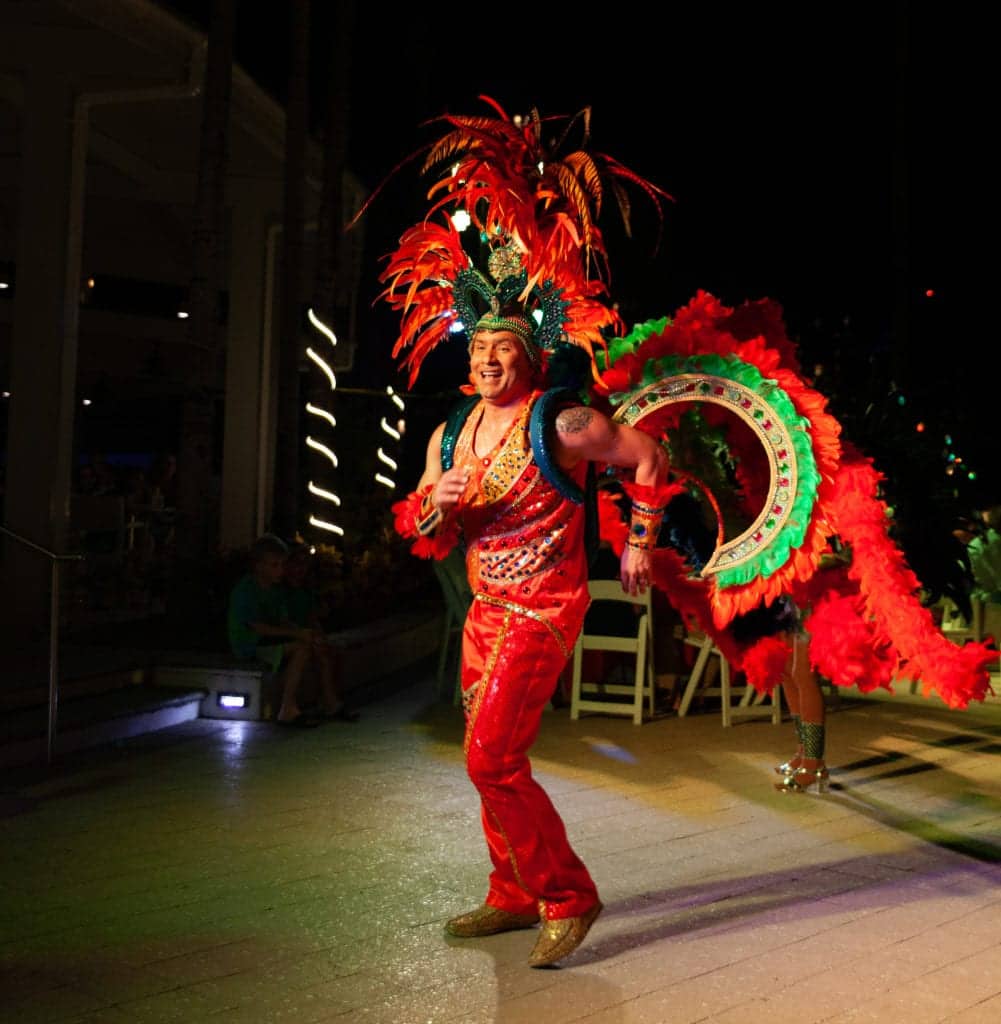 The show lasted about 30 minutes and included a dance contest where the winners walked away with a bottle of champagne. The performers were talented and did an incredible job. I was sad when it was over.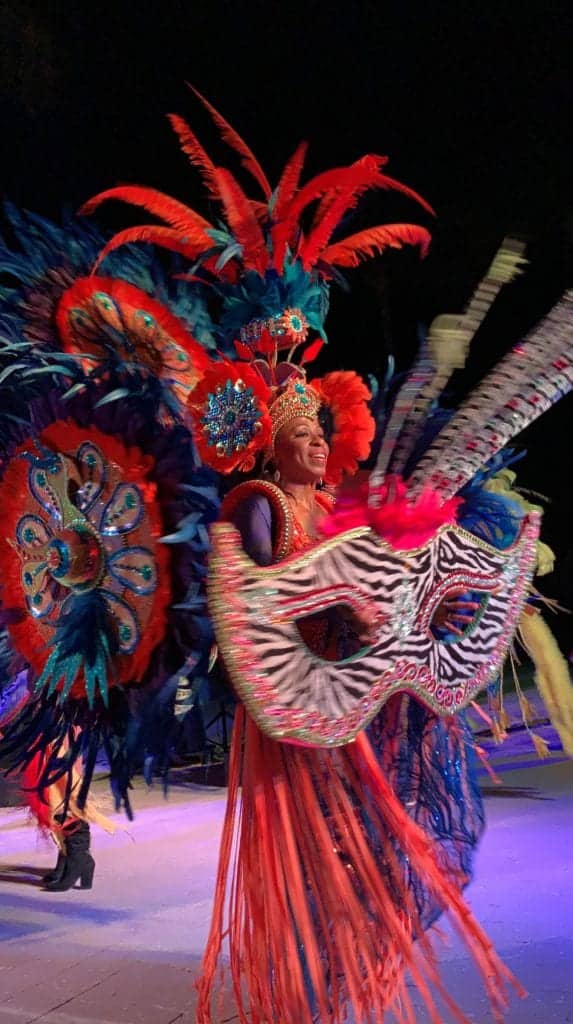 La Vista Carnival
This was the last thing we did before leaving Aruba and I could not have ended my trip on a better and more energetic note. If you're not in Aruba during Carnival season, and still want to experience some of the fun, add the La Vista Buffet and Carnival at the Marriott to your must-do list. You don't have to stay at the Marriott to take part in this, and it was one of the highlights of our trip.