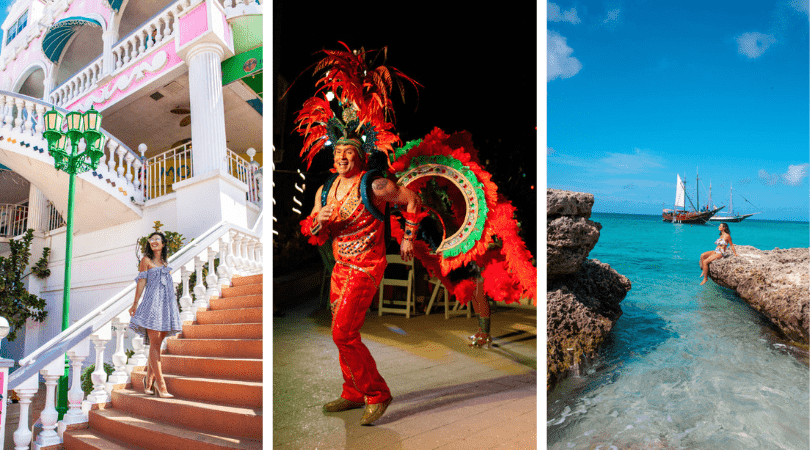 For an island that is less than 20 miles long, there sure is a lot to do in Aruba! We spent 2 weeks in Aruba to cover the best things to do! Keep reading for a comprehensive list of the top things to do in Aruba! If you're in Aruba you will do yourself a disservice by only staying at your resort and not seeing everything else it has to offer. Don't forget to check out all the things to know before visiting Aruba.
Go On A Champagne Snorkeling Trip
You can go on a catamaran snorkeling trip which visits 3 different sites, including the largest ship ruins in the Caribbean. Snorkeling in Aruba is amazing with all of the coral reefs and brightly colored fish. We even got to see a few starfish! Plus the cruise comes with brunch, lunch, and unlimited drinks! Quite the deal!
Explore Arikok National Park
There are so many incredible wonders that can only be seen by 4x4s in Arikok National Park. We took a UTV ride which took us to some of the most popular sites including the Bushiribana Gold Mill Ruins, the Natural Pools, and the Natural Bridge.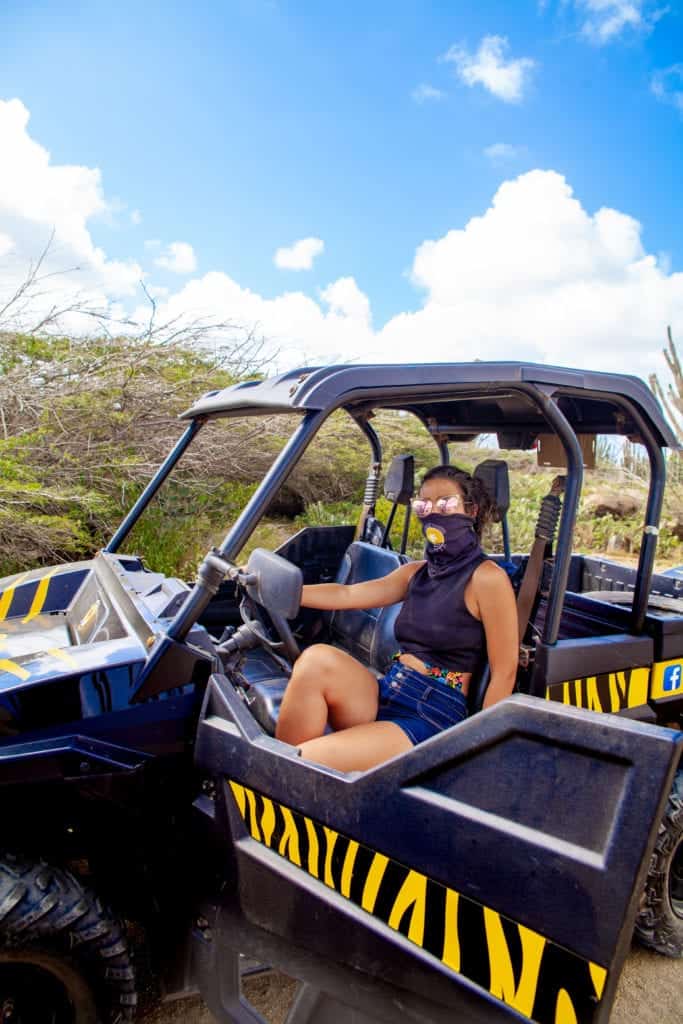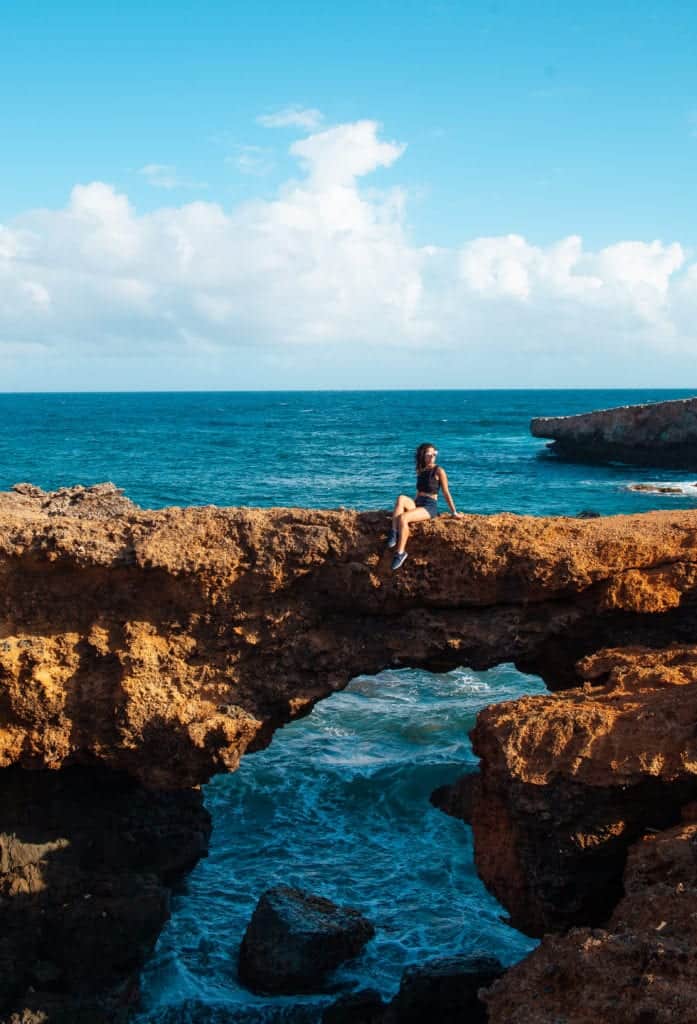 Spend a Day at De Palm Island
De Palm Island is an all-inclusive island which includes snorkeling, banana boat rides, zip lining, hanging out at a private beach, breakfast, lunch, and drinks. For people who are always on the go, it was the perfect chance to relax and have everything taken care of for us. Plus the snorkeling here was amazing! We spent hours swimming through the reefs and exploring the different types of fish.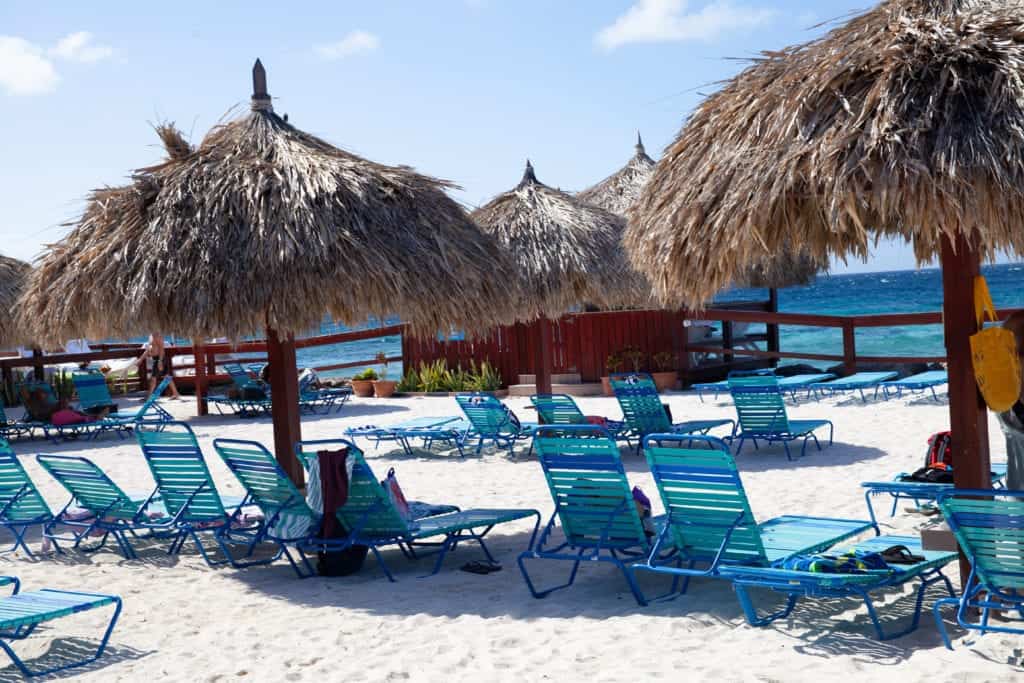 Rent a Jeep and Go Beach Hopping
There are so many incredible beaches in Aruba. The best way to see them is to rent a jeep and make your own beach tour! Read about all the best beaches in Aruba and create your own path!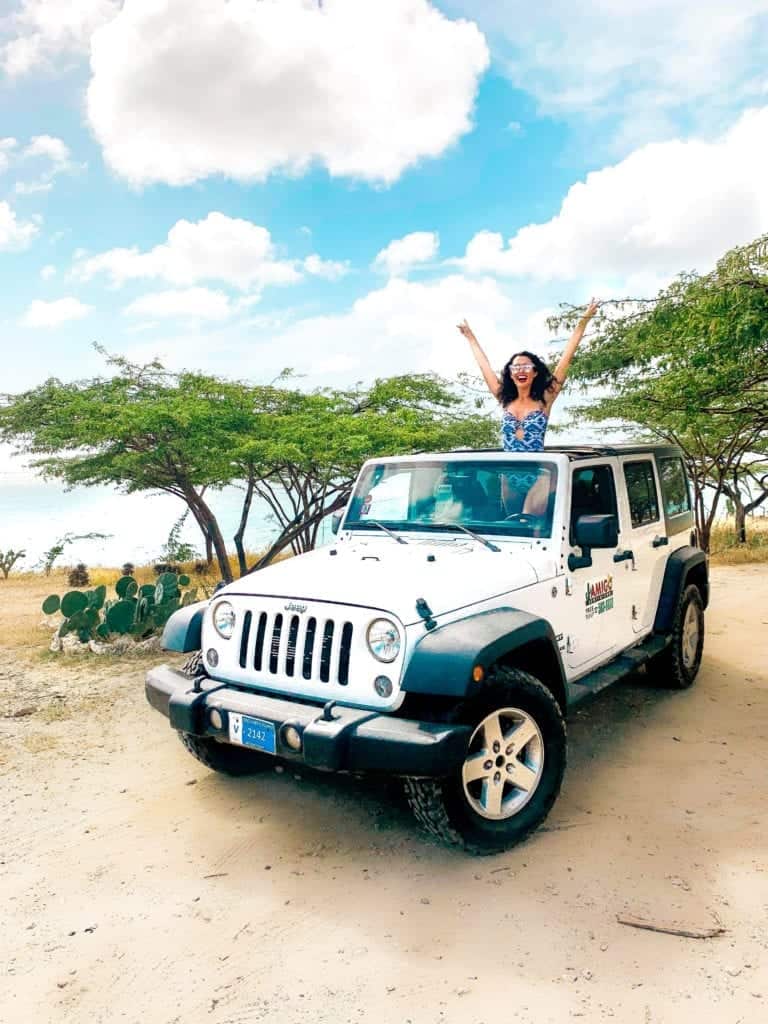 Become a Bird Whisperer
Or just hold a couple! If you stay at the Hilton Aruba Caribbean Resort & Casino you can visit the bird sanctuary and hang out with these guys!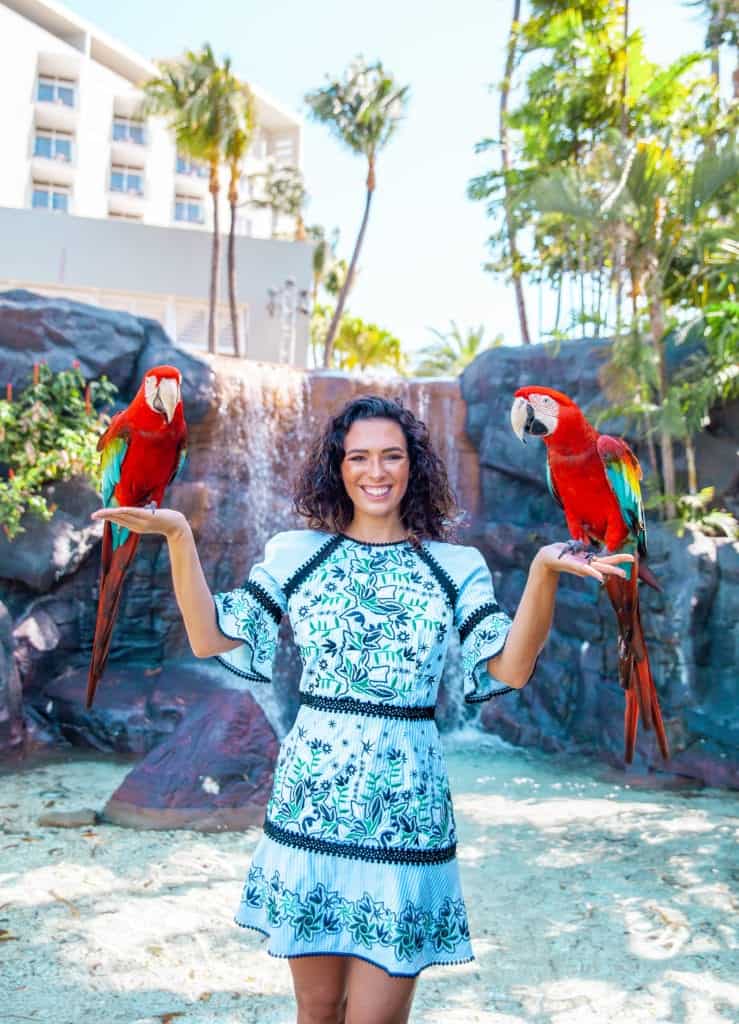 Swim with Turtles
Baby Beach is a regular spot to swim with sea turtles, plus it's a beautiful beach for wading in the water, snorkeling, and relaxing in the sand.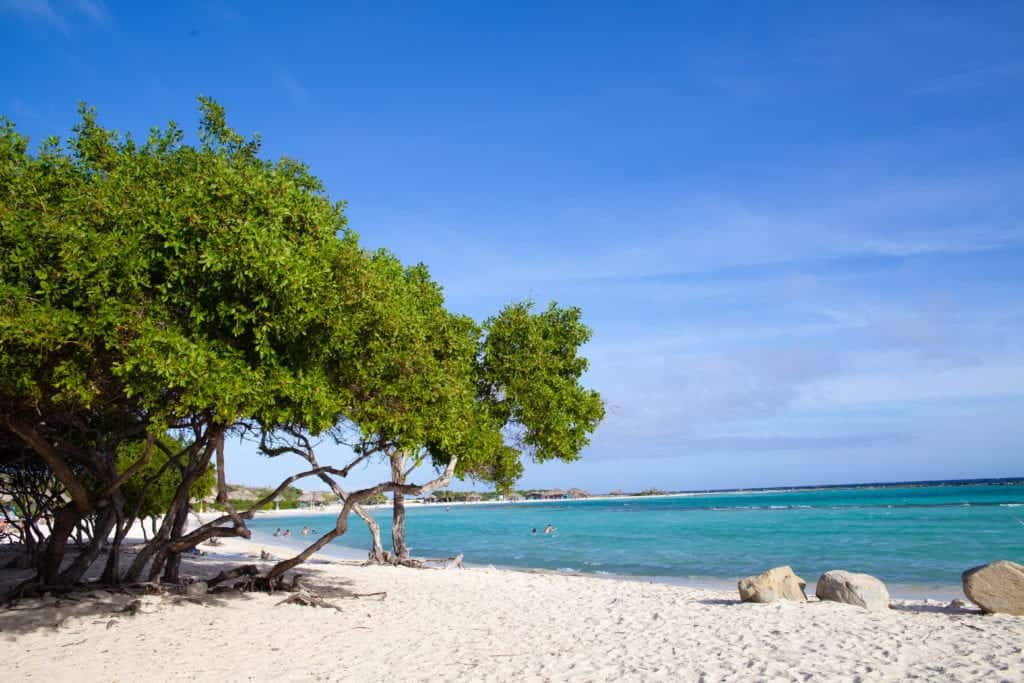 Go Kite Surfing
With how windy Aruba is, it's the perfect spot to learn Kite Surfing! If you're in Aruba and have a few days, it's a great opportunity to learn. If you only have a couple of hours to spare you can alternatively learn how to windsurf!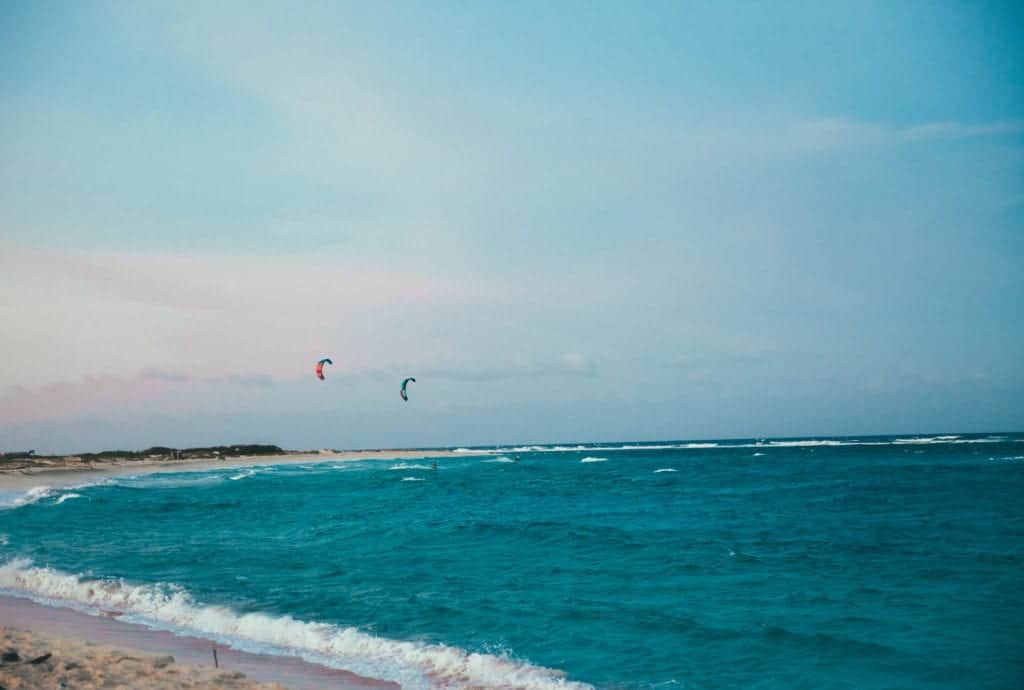 Grab a Drink and Watch the Sunset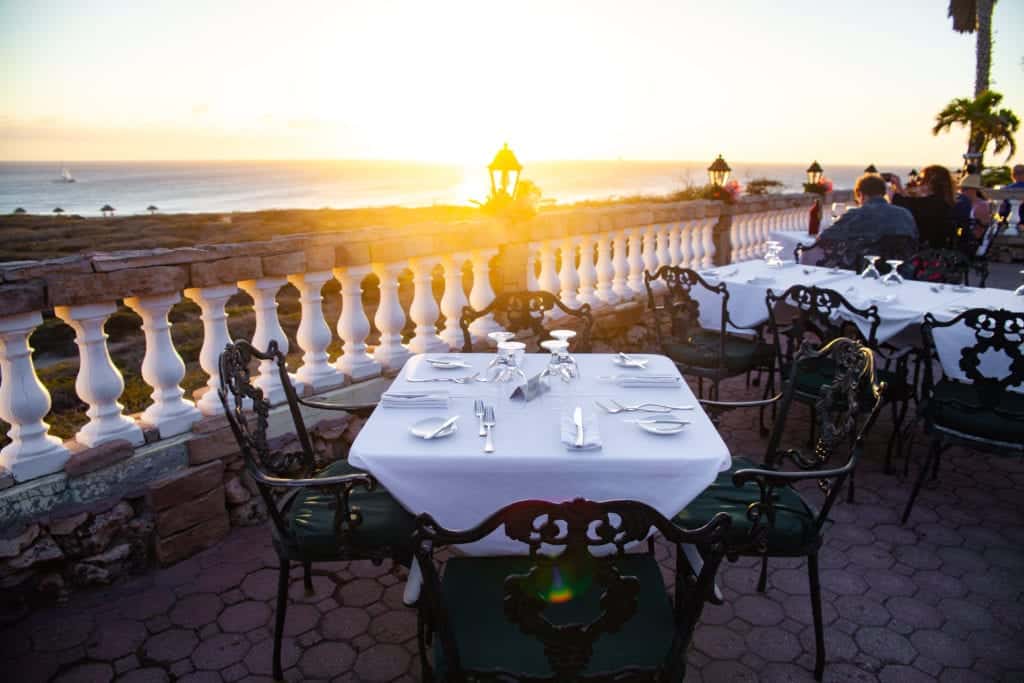 Bike Down Palm Beach
Palm Beach is the area where all the hotels are, but on the beach side there are plenty of cute shops, beautiful beach views, and many restaurants. If you're staying at the Hilton, you can rent a bike for free or rent one of the other bikes on the side of the road.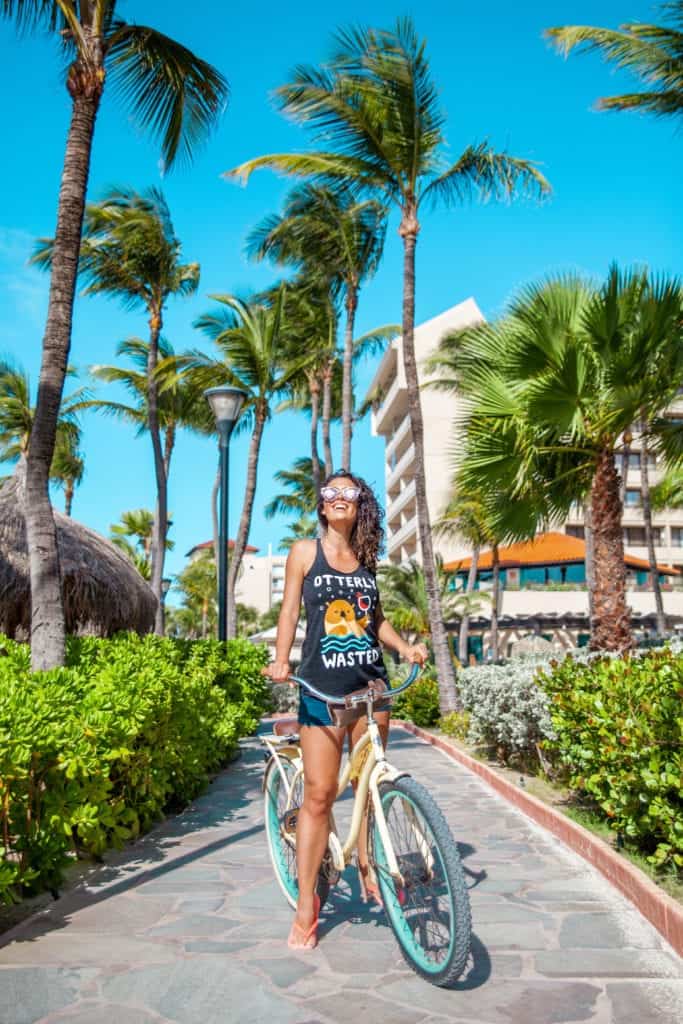 Watch a Carnival Show
If you're planning a trip to Aruba, try to plan it during Carnival season to catch the parades. However, if you can't make it in the Spring, La Vista hosts an incredible show you do not want to miss out on. You can read more about it here.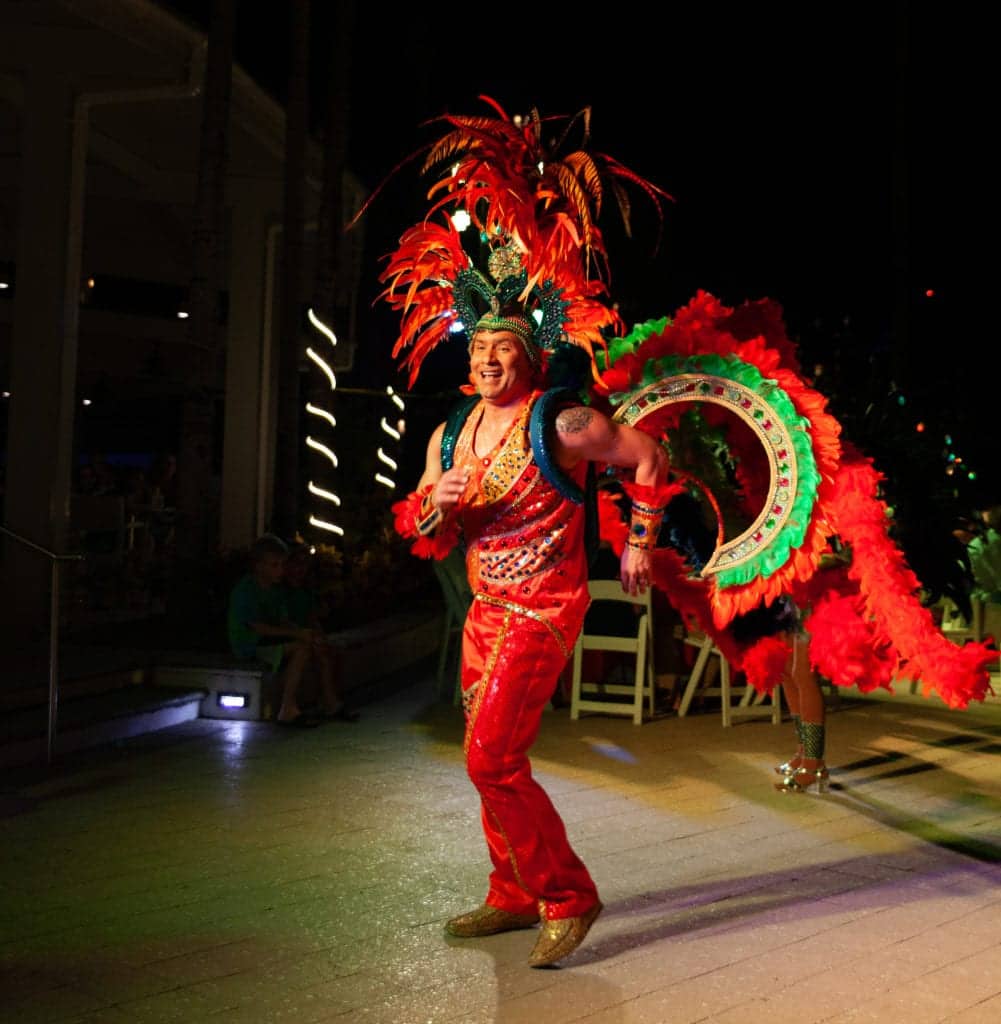 Go Shopping
I love how beautiful the downtown Oranjestad shopping center is with the pastel Dutch styled architecture. Shop for jewelry, clothing, souvenirs or ride the double decker bus.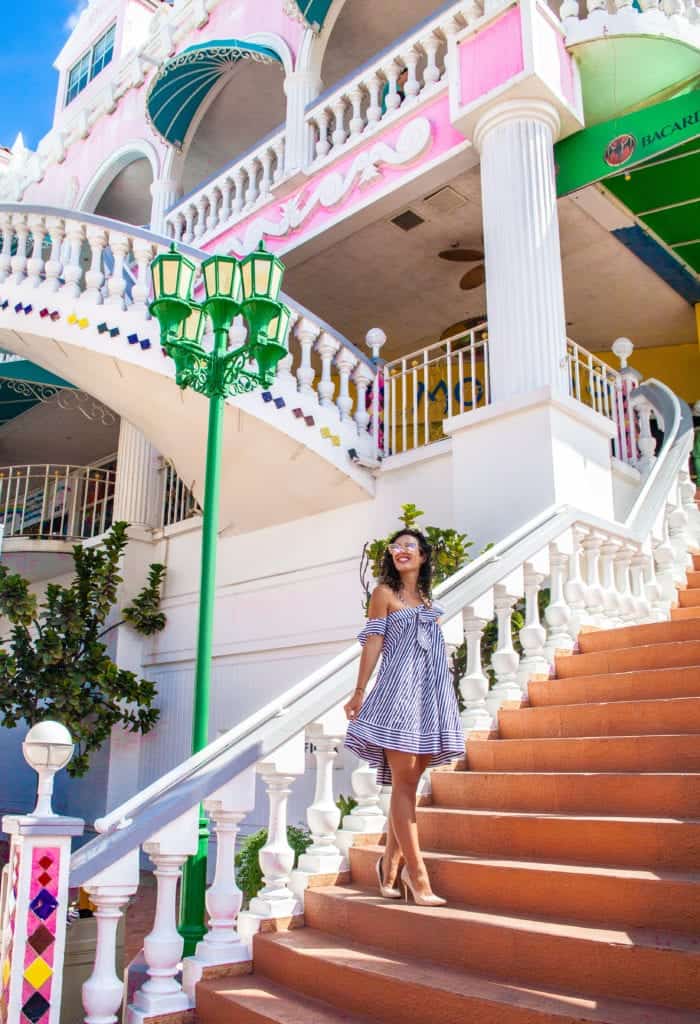 Enjoy Dinner With your Toes in the Water
At Flying Fishbone you can sit with your toes in the water while enjoying a gourmet meal. Plus read here for other amazing dining options in Aruba.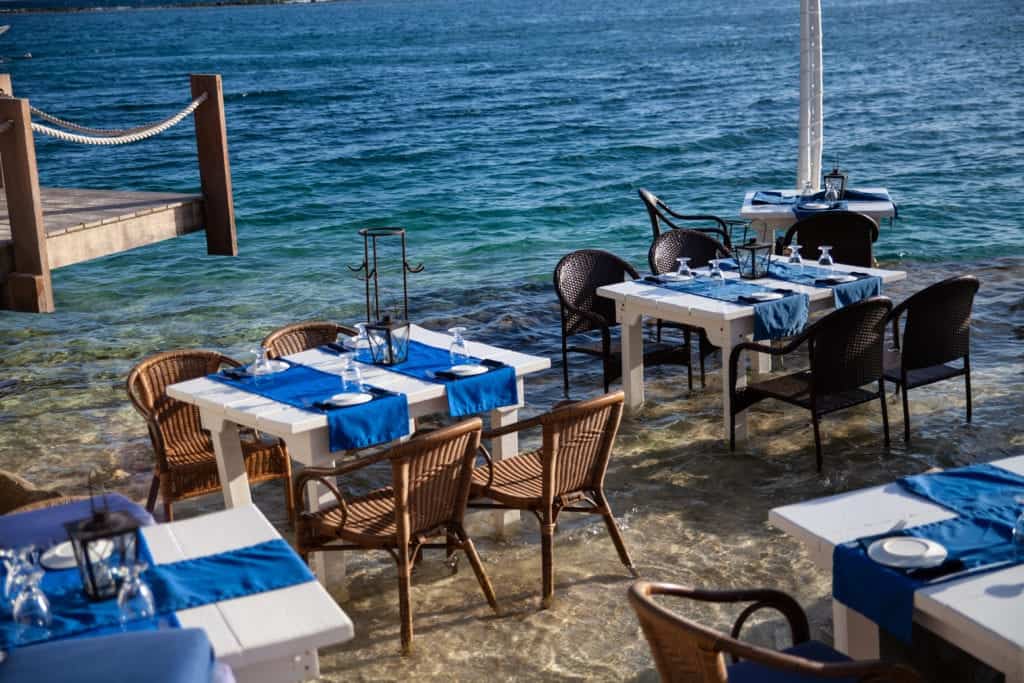 More Things to Do in Aruba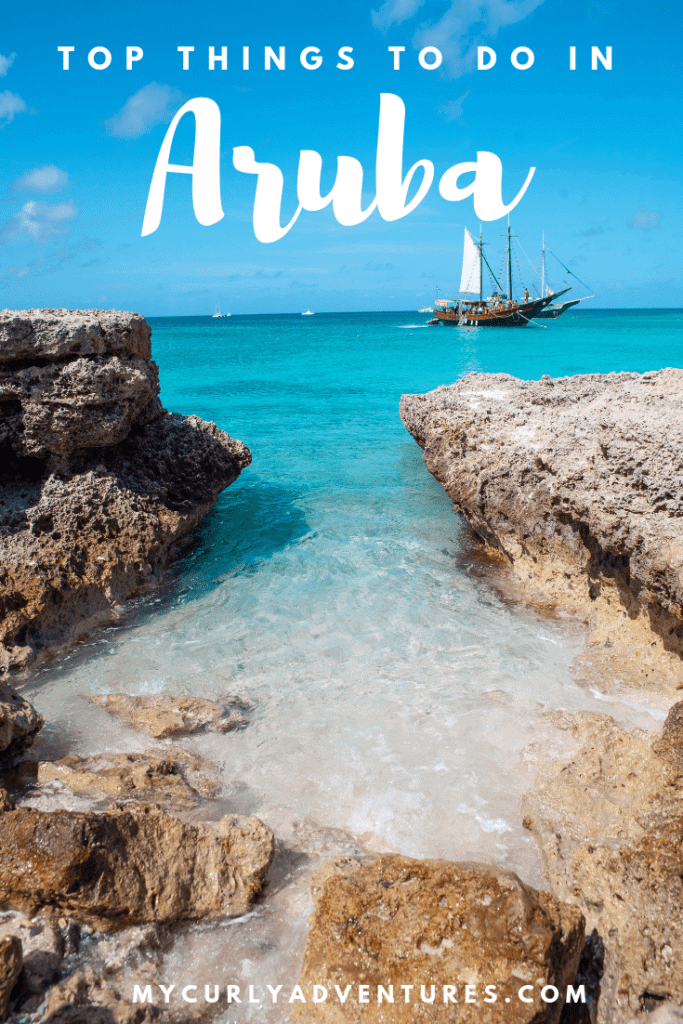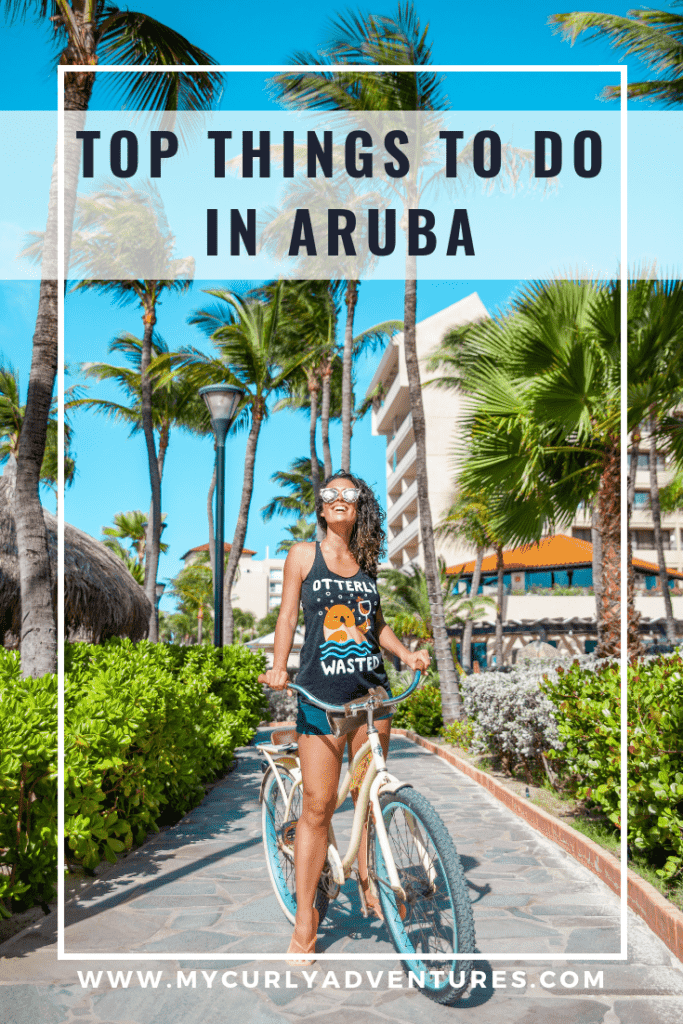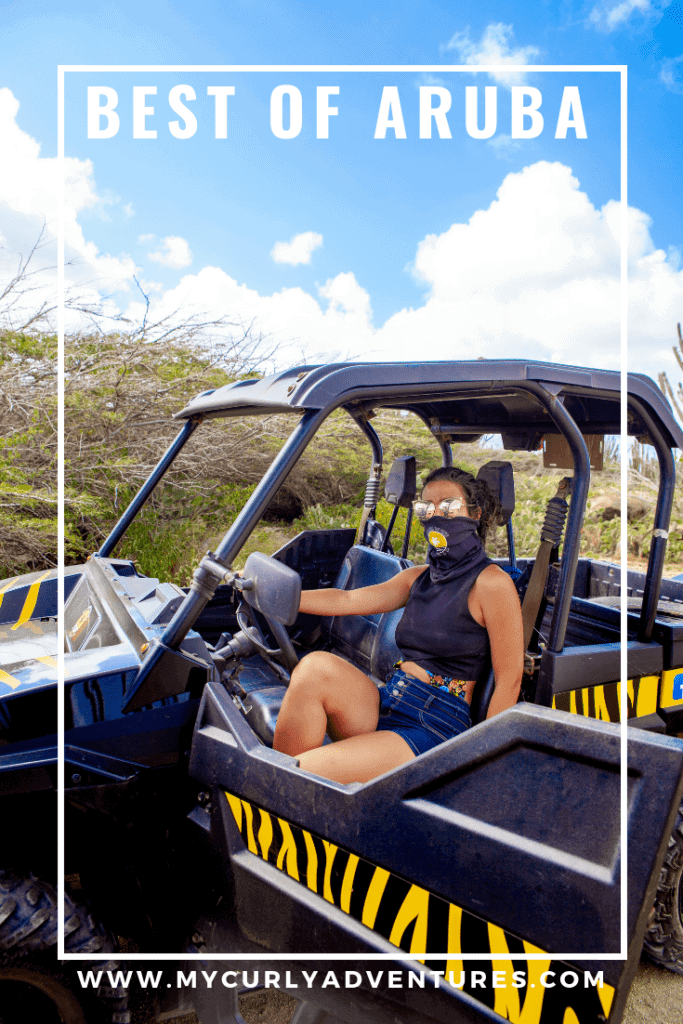 T