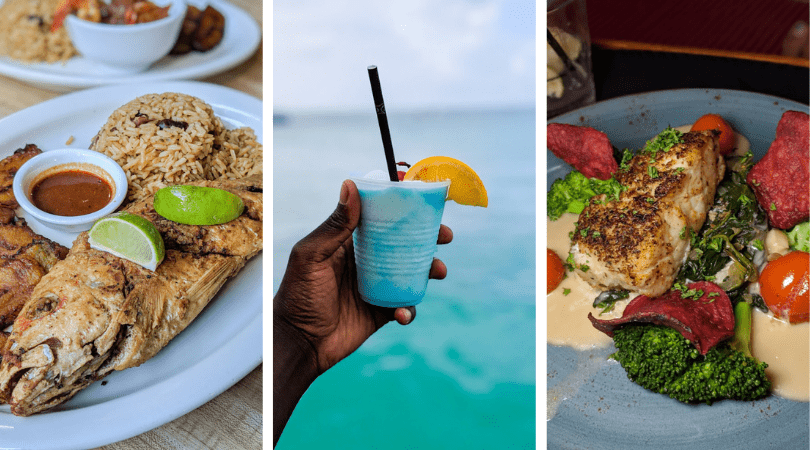 With 70+ nationalities, Aruba has an incredible mixture of incredible cuisine! From the freshest seafood, to romantic dinners, and local favorites, save these places to eat for your Aruba trip!
Best Places for a Romantic Dinner in Aruba
Toes in the water
There's nothing quite like dinner with your feet in the water as the waves lap at your feet. At Flying Fishbone, you are served seafood with this incredible view!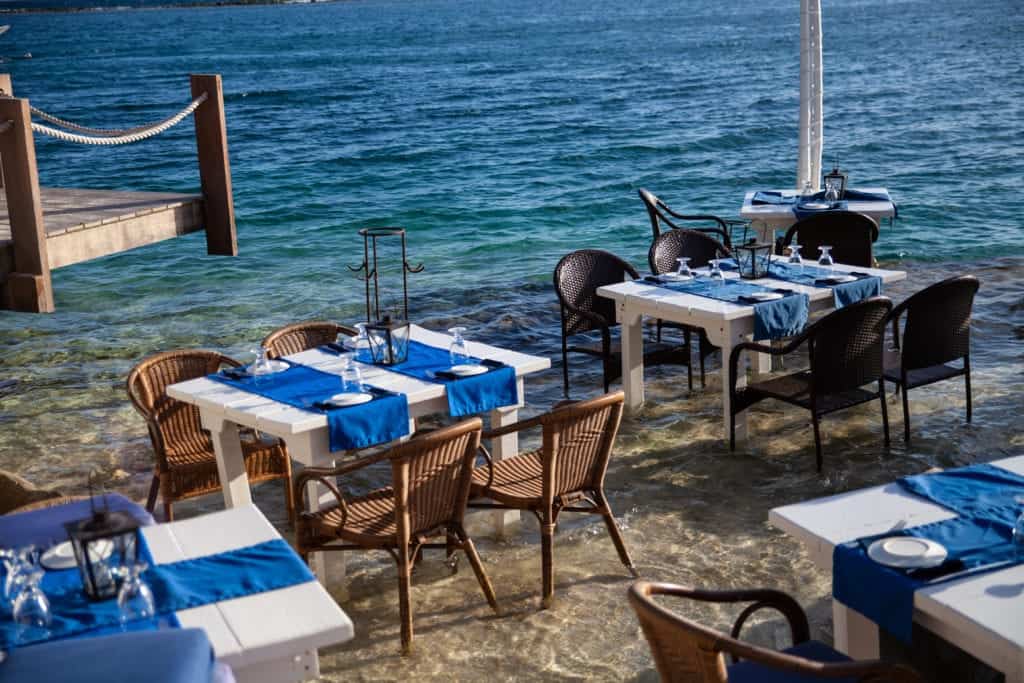 You're served martinis in fish bowl glasses. They have regular specials based off of fresh catches of the day. My favorite was the Saventa Seafood History which is a combination of most of their seafood dishes in a curry sauce.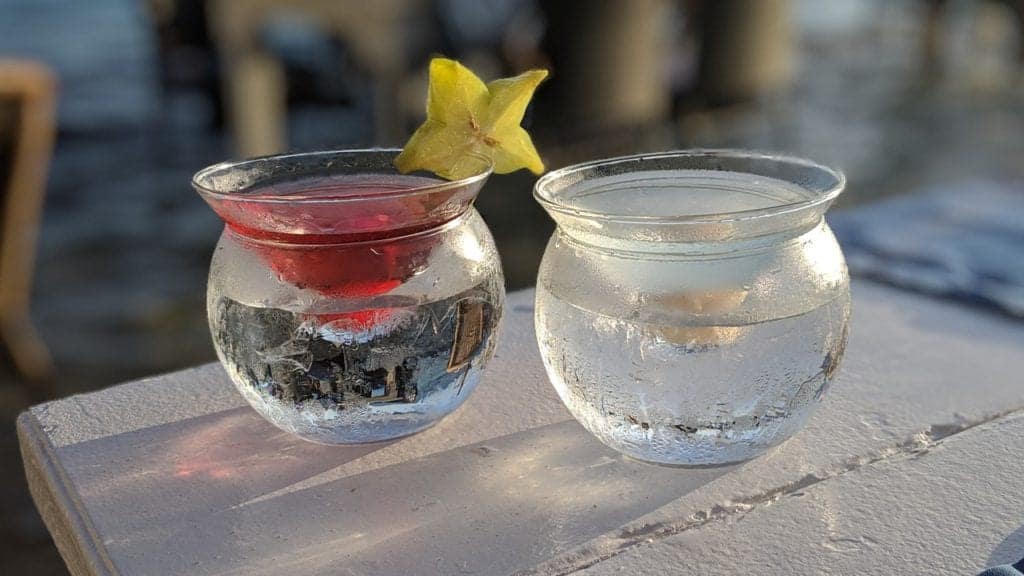 Dinner in Bed
One of the most unique dining experiences I've had by far is at Screaming Eagle where we got to sit on a bed and were served dinner there. Forget breakfast in bed! Dinner in bed is my new favorite.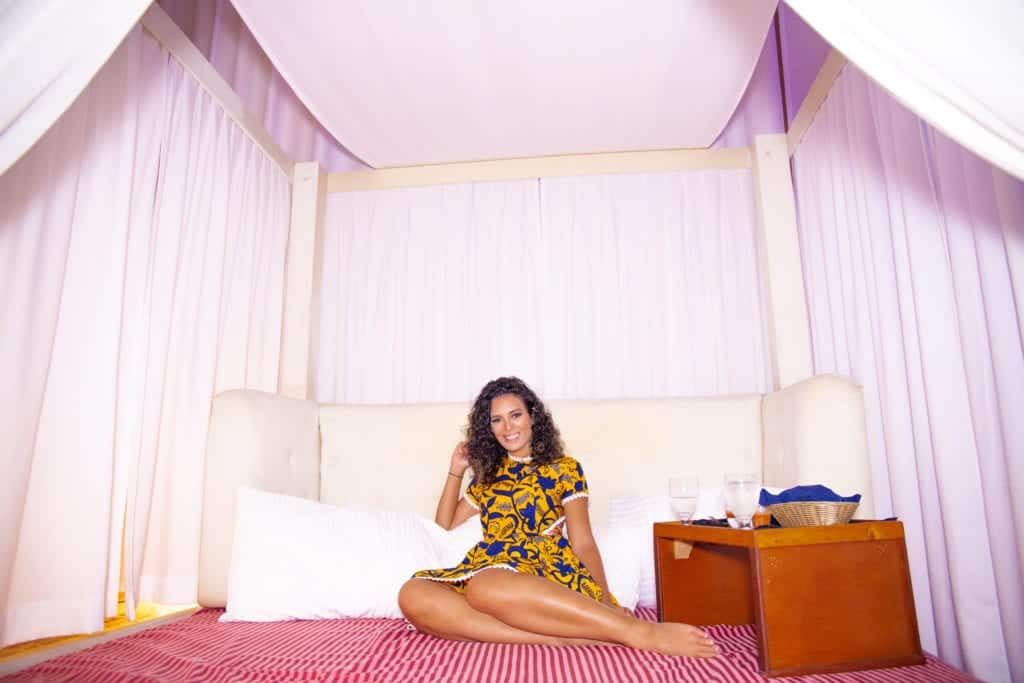 One thing I'm always afraid of are cool dining options like this lacking in flavor, but that is not the case here. I'm still dreaming of how incredible the blackened king clip fillet in champagne sauce was. Not to mention the reindeer in a star anis sauce. The chef carefully took his time to source ingredients for flavors as unique as the restaurant.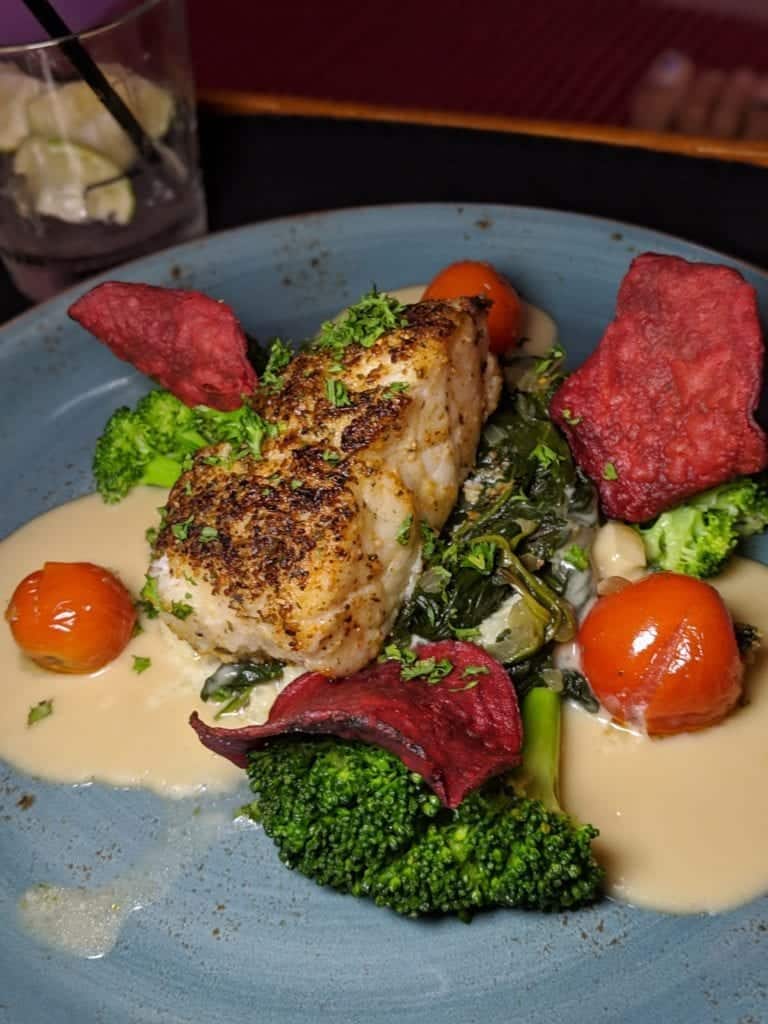 For the best view in Aruba
For the most incredible view for miles across the beaches of Aruba, Faro Blanco is incredible. While we did eat here, I also recommend an evening enjoying drinks and taking in the sunset and live music.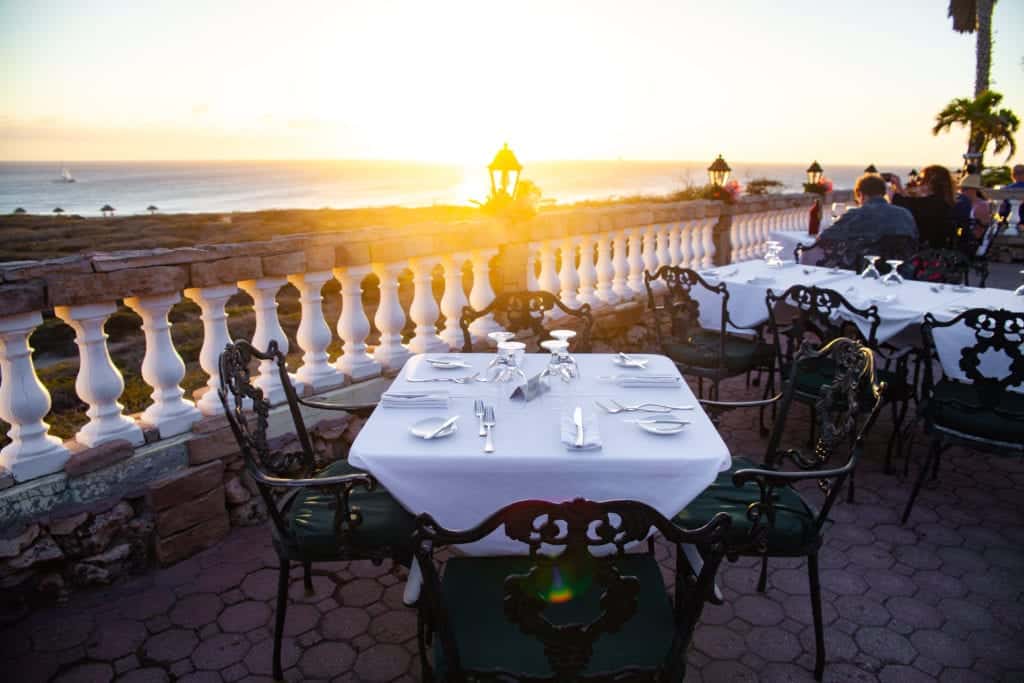 Dutch Food
Since Aruba is a Dutch Island, I knew I wanted to try some Dutch dishes!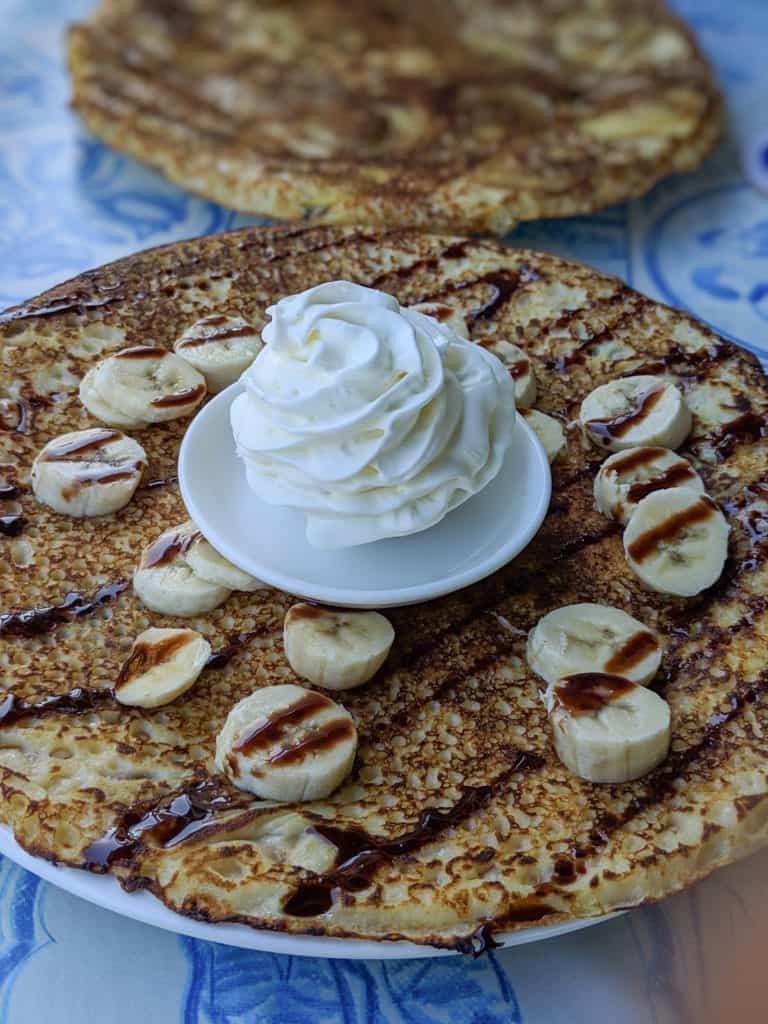 There really are so many different restaurants that serve Dutch pancakes that are all just as good. Just plan to get some Dutch pancakes while you are in Aruba.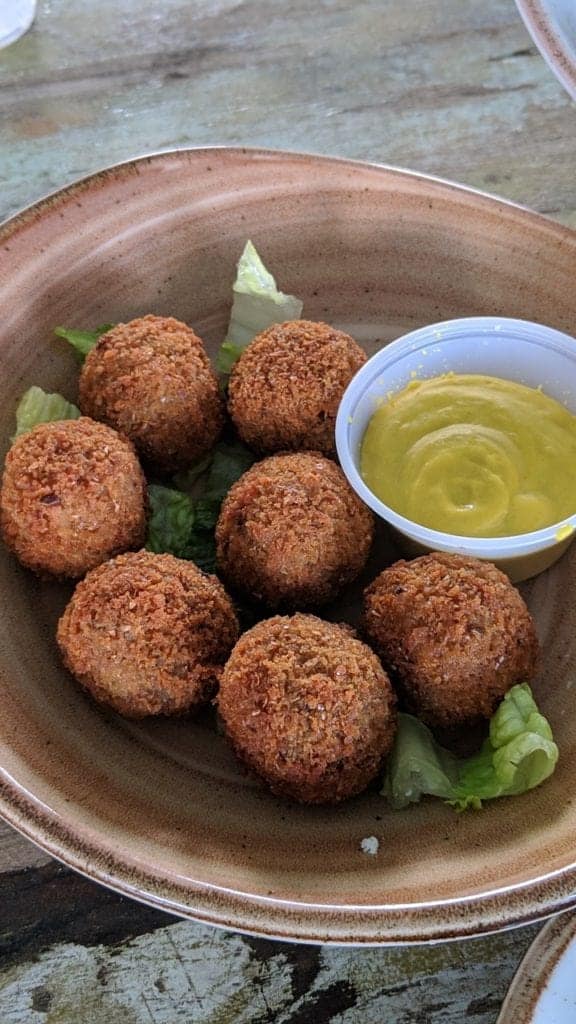 Pelican Nest Seafood Bar & Grill is a cute bar restaurant with all the normal fixings like burgers and and sandwiches, but they also had some German snacks to try!
Local Favorites in Aruba
We asked so many locals about their most recommended restaurants and Red Fish Grill was a fave because of the local, laid back atmosphere and quality seafood. Make sure to order a local favorite, Funchi Cu Keshi, fried polenta and cheese. Any of the local catches of the day are a great option.
Coco Plum is an open air restaurant located in the Oranjestad city center just outside of the tourist shops. When we walked in, we were surrounded by locals and new it was a good sign. Clearly whole fish is a favorite, and you can't go wrong with any of it here.