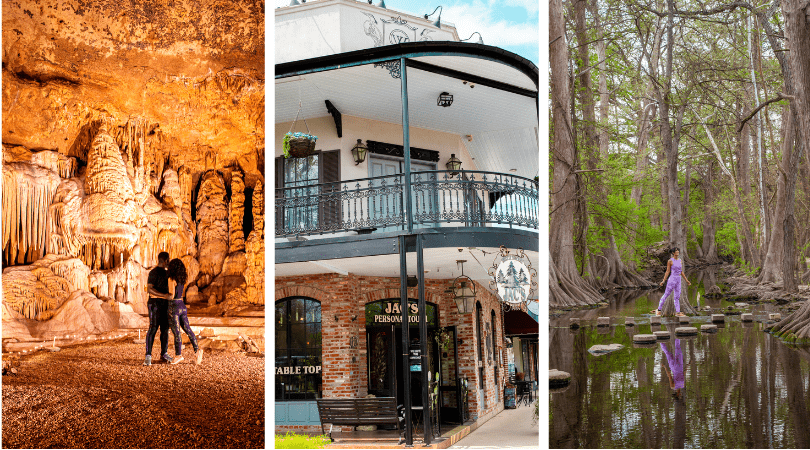 Nestled a little outside of San Antonio is the quaint small/big town of Boerne, where driving through downtown feels like a dream, and you've got nature, great food, and some hill country attractions like no other. There are so many things to do in Boerne, TX, and we imagine that once you go for your first visit, you'll want to go back a few more times! Keep reading for a full list of things to do in Boerne, TX. What I love is that Boerne is romantic couples-friendly, bachelorette-friendly, family trip-friendly, solo-trip friendly, and the list goes on. Basically, there's so much to do in Boerne that you'll find something for everyone.
Check out our itinerary for a romantic getaway in Boerne while you're at it!
Go for a Hike
The Cibolo Nature Center is a beautiful area to go on a hike through the different terrains, marshlands, wildflowers, and more. There's an area where the Cibolo Creek runs through with Cypress trees growing up that make for a stunning site, and the kids love to swim in it. They also have different activities and special events on their website including nature walks, scavenger hunts, birding workshops, and more.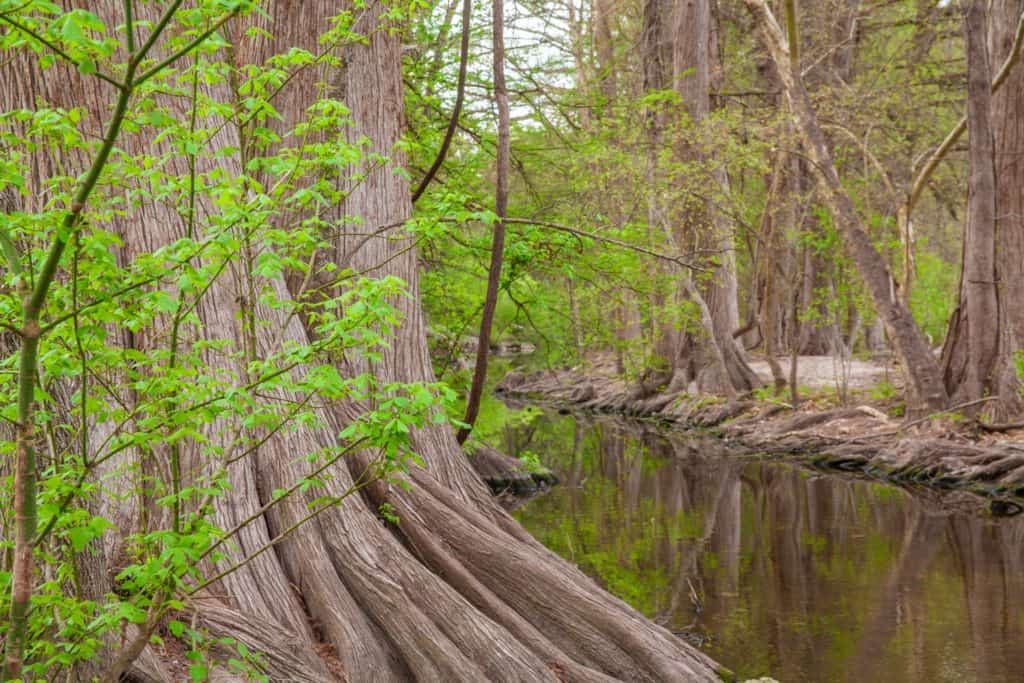 See the Cave Without a Name
There are some pretty cool caves around Texas, and each one is unique in its own way, and the Cave Without a Name is no exception. After the owner ran a competition for people to name the cave, a child said that the cave was too beautiful for a name to properly capture its beauty to have a name, and thus, the name (or no name) was held. Guests get to descend a fun spiral staircase before arriving into a large open expanse area of the caverns. You get to learn all about the different formations, see the unique cascades of water, and feel the magnificence of a cave as massive in size as this one is.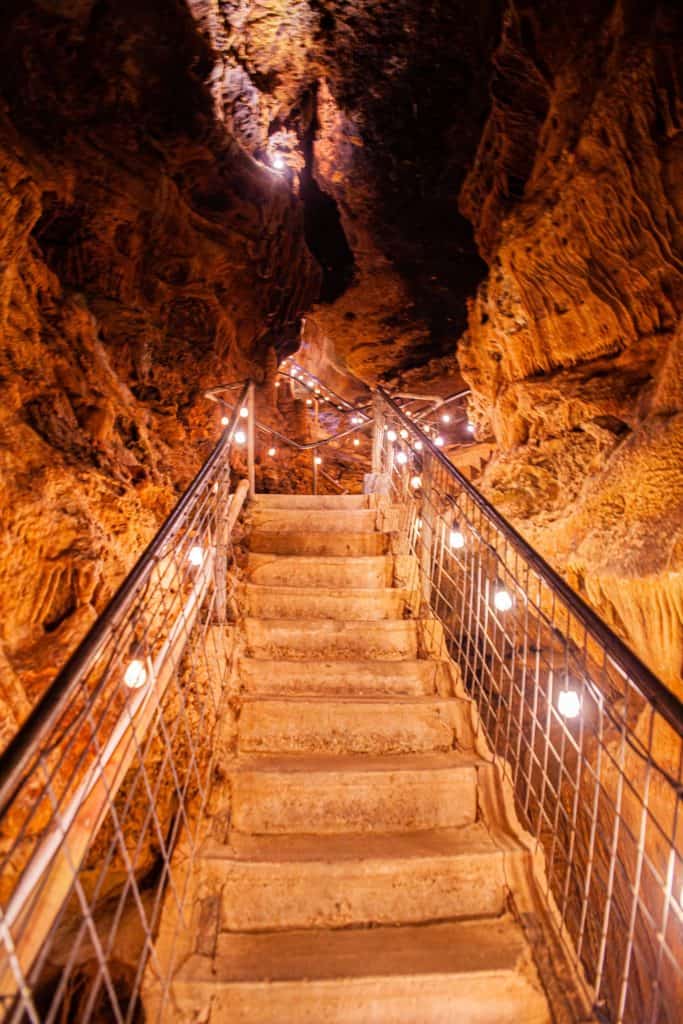 One really cool part of the Cave Without a Name is that they also host special events here including concerts, so be sure to keep up with their calendar. Want to host a really unique event? Rent out the cave. They even do weddings for around $1,000 as of writing this blog post.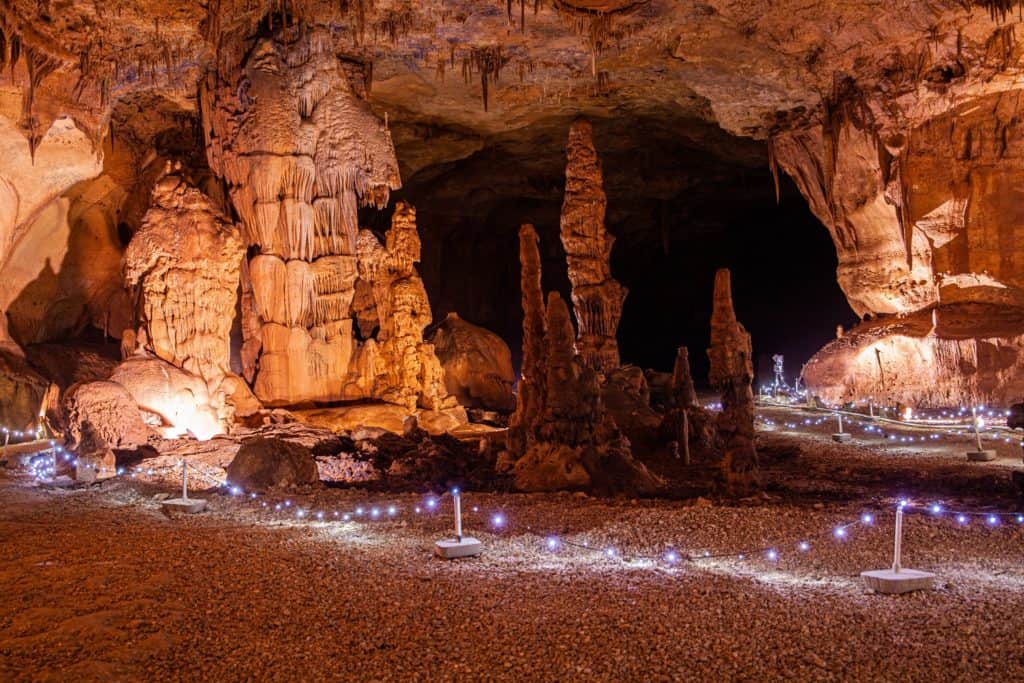 After emerging from the cave, there are some fun activities including mining for gems and cutting your own geode. One thing we really enjoyed were the prices of everything. A bag of the gems for mining ends up leading to you finding unique gems cheaper than you would buy on their own, and people travel all around for their fairly priced beautiful quartz and other gemstones.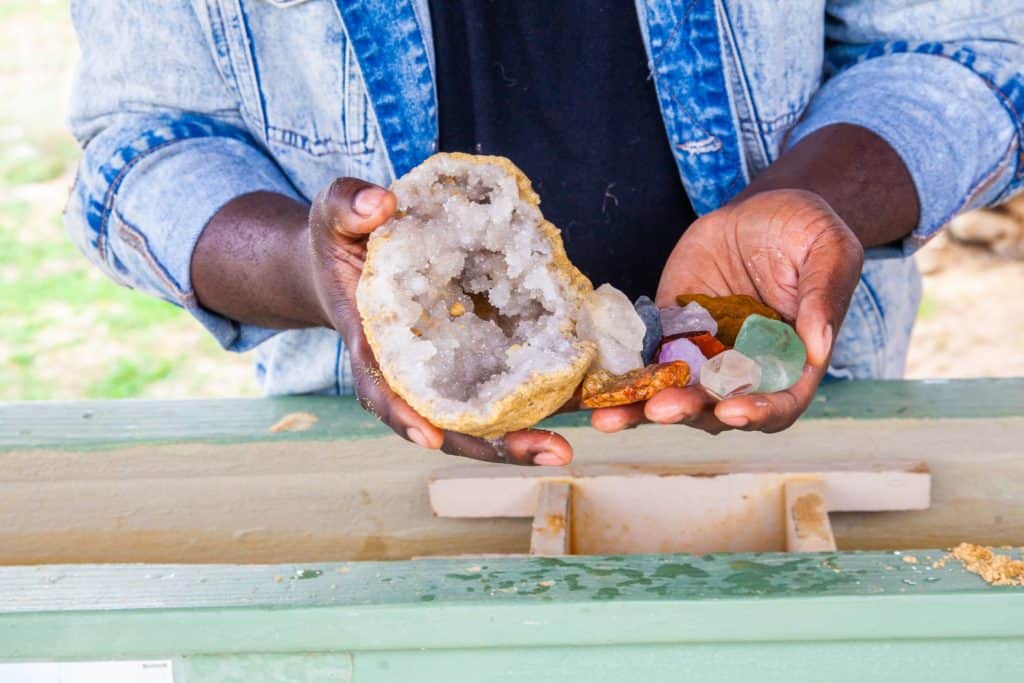 Go on a Winery Tour
Take a little day trip outside of Boerne and visit the local wineries around! There are several nearby, so you can easily go on a fun winery trip to hit up some of these local spots.
Saint Tryphon Winery – This winery focuses on native Texas grapes and keeping wine close to its flavors. You'll find Tannat, Mourvedre, Tempranillo, Aglinaico and other wines that you don't typically see at your wine shop, but have some great flavors. Here you'll find people who are all about making wine approachable, and will help you find something you'll love. Plus on the hot days, resting your feet by the pool while enjoying a glass of wine is pretty refreshing.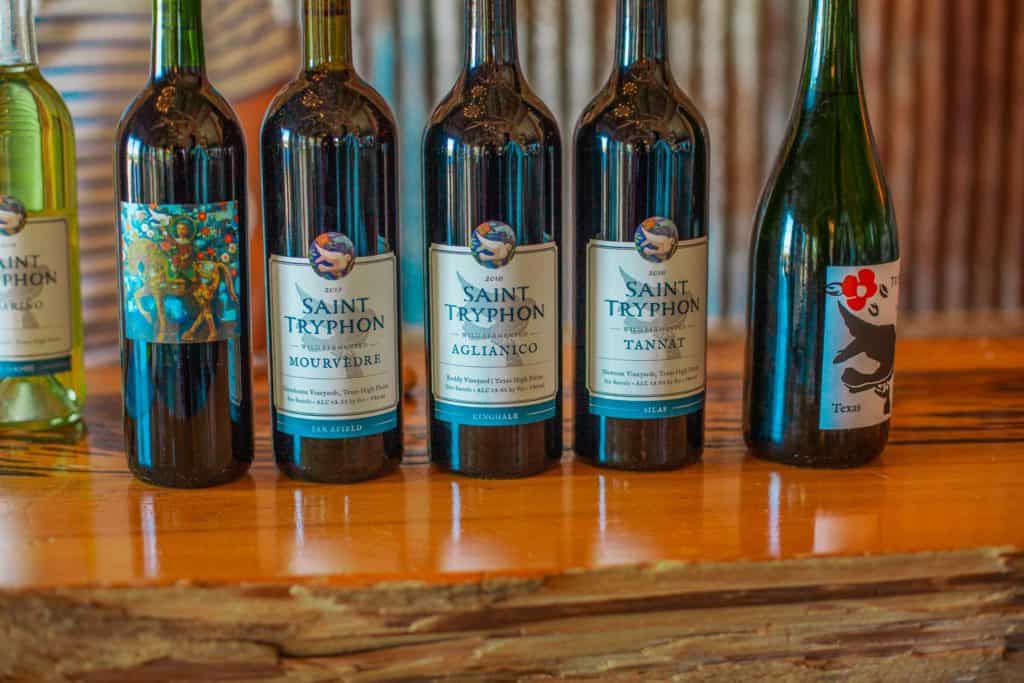 Bending Branch Winery – This place is all about pioneering Tannat, and they're all about experimenting. You might not have heard of Crimson Cabernet before you come here, and they use some really unique techniques to lead the industry. They also use organic farming practices and avoid chemicals and pesticides.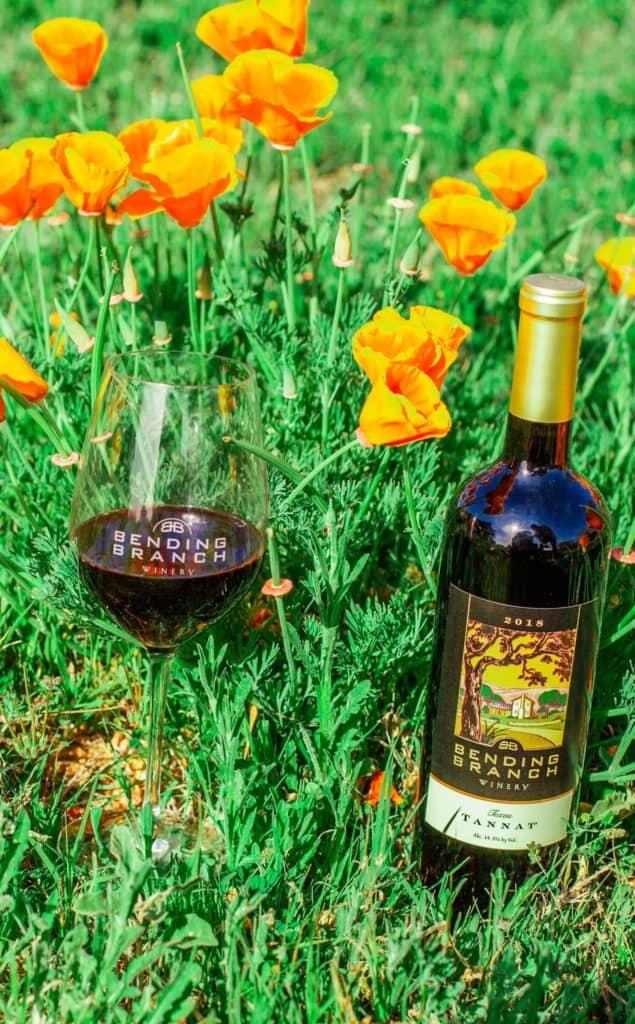 Singing Waters – This winery is great because it's also family friendly and veteran owned with a wine that gives a portion of their profits to a veteran non-profit. Their large property means plenty of spots to relax outdoors with live music and other events happening regularly. They even have goats and other animals to see nearby.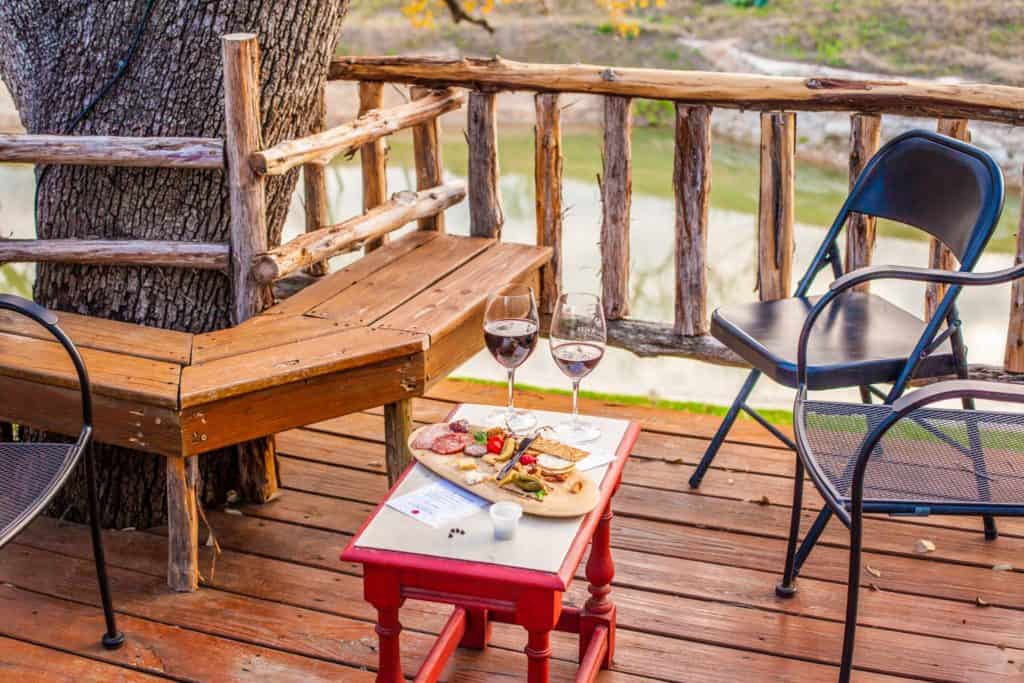 Explore the Hill Country Mile
Every small town has some great shopping, but Boerne us just full of so many cute boutiques, local goods, and fun finds. We loved getting to walk through Flashback Funtiques with large antiques or Epicure with all the foodie items you can imagine. There were multiple boutiques with fun fashion finds and home decor shops. If you want to experience Christmas year-round, then you can stop by The Christmas Shoppe! There's just so much to see along the Hill Country Mile.