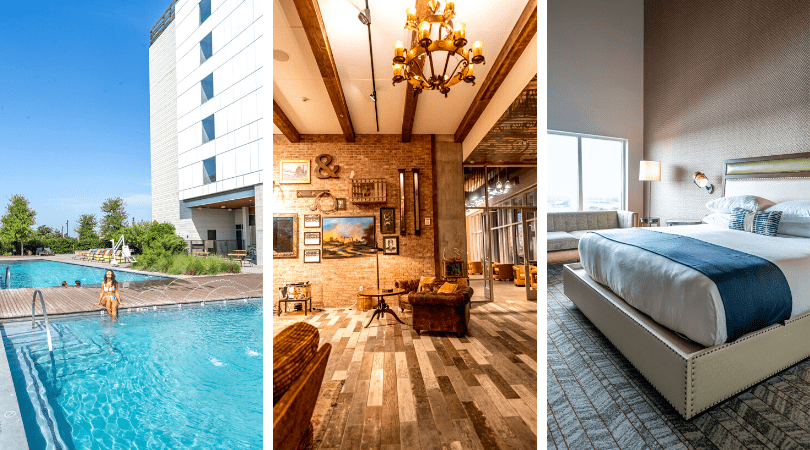 We stayed at the Stella Hotel while we were visiting Bryan TX, and it was such an enjoyable experience! The hotel was absolutely beautiful and had a bunch of great features and fun activities that took our stay to the next level, like eating at their restaurant, Campfire, and getting to go paddle boarding on neighboring Lake Atlas.
The Stella Hotel was rated the twelfth best hotel in Texas in 2021, and it definitely lived up to that ranking during our stay there; it has a lot to offer right on-site, and it sits in a great location, making it close to everything Bryan has to offer, from tasty eats and refreshing drinks to all things there are to do around town. Excited for your next stay? Book here now!
Stay in a Room with a View
The Stella offers a variety of gorgeous rooms with splashes of color and stylish touches, with many of them boasting hardwood floors and accents, plus floor-to-ceiling windows offering incredible views of Bryan and College Station. The large bathrooms have glass walk-in showers and integrated LED lighting in the mirrors, adding to the luxurious feel of the rooms.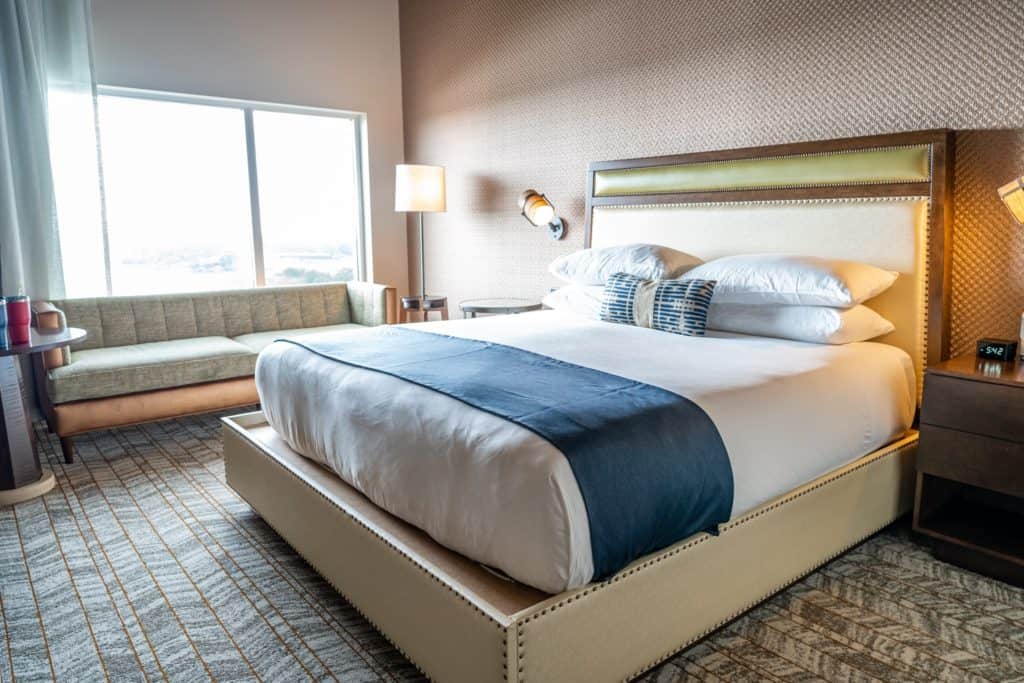 Bring your furry friend with you for a small $50 fee for your entire stay. Just make sure to notify them on your reservation! Check out more affordable, pet-friendly hotels in Texas if you're looking to bring a piece of home with you on your next trip.
Enjoy High-End Dining On-Site
The Stella Hotel has four dining options available right in the hotel that focus on fresh cuisine and amazing drinks, ensuring that there is something for practically any craving you could have during your stay.
POV Coffee House offers fresh muffins, croissants, Kolaches, and prepared sandwiches alongside their specialty coffees. They even feature local artwork that rotates monthly. Keep an eye out for the pieces that are available for purchase in support of Bryan TX artists. They'll make the best kind of souvenir to remember your trip.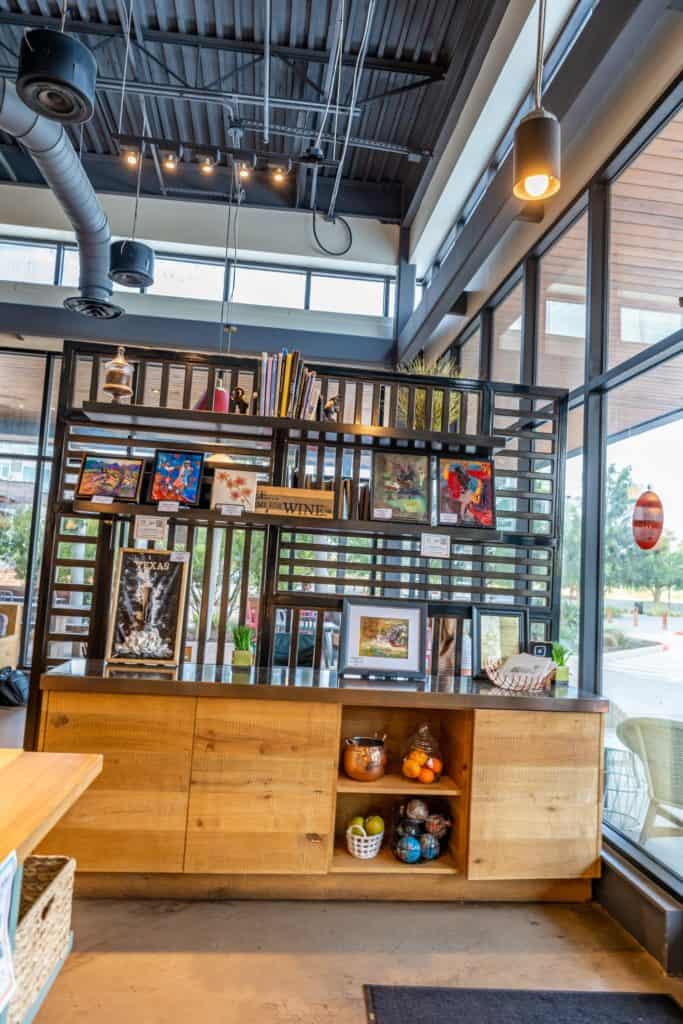 The Stella Hotel's Campfire Restaurant focuses on creating authentic Texas cuisine with local flavors and fresh ingredients for a farm-to table experience. You also have the option of outdoor seating on their huge patio or taking your meal to-go so you can enjoy it from the comfort of your bed. No matter the meal, the Campfire Restaurant serves them all, but make sure to order their Texas-shaped waffles!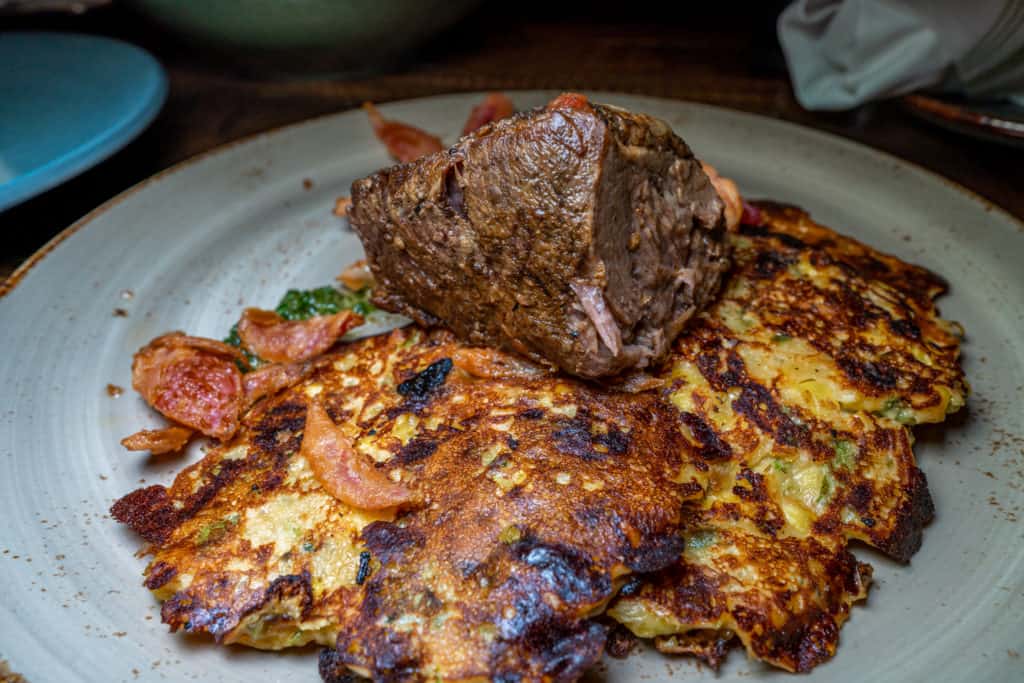 Hershel's Bar is another great spot to kick-back and play a game of chess or dress up and celebrate at the Stella Hotel. Try their small-batch bourbons from the Brazos Valley or their featured wines alongside their tapa-style plates. Hershel's also hosts Live Music Nights from 9pm to 11pm on Friday and Saturday nights. We got to enjoy a smokey old-fashioned and Record Night during our visit.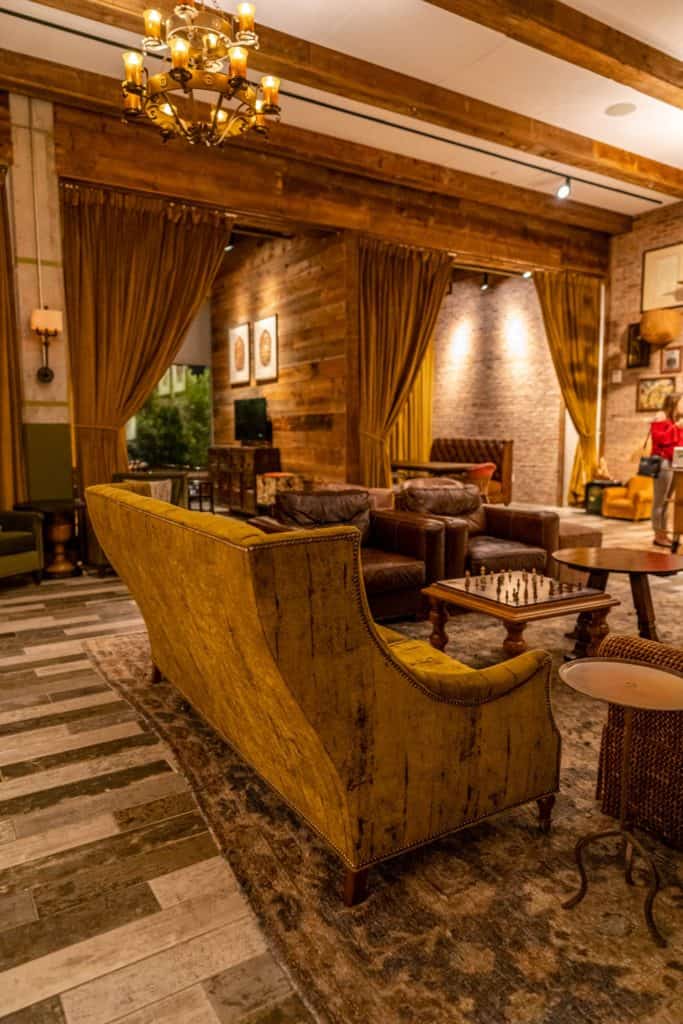 Spoil Yourself Poolside
There are two outdoor pools and a hot tub that you can enjoy during your stay, and there's even a poolside bar! The Watershed Pool Bar is open seasonally with lounge chairs and private cabanas available for your enjoyment. Whether you want to sip on a cool, tasty drink by the pool or grab a small snack served by the Campfire Restaurant and seek solace in the shade, the Watershed Pool Bar adds the perfect amount of tropical to your trip to Bryan TX.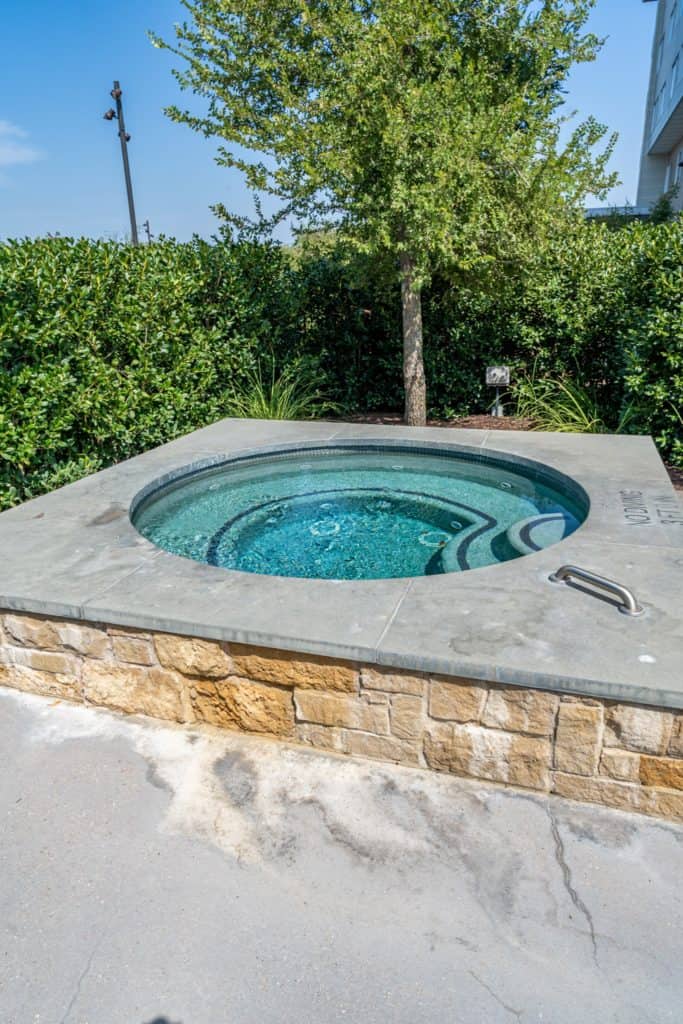 Venture Out for More Things to Do
There are a bunch of fun activities to do right at the Stella Hotel as well as nearby in Bryan TX. Make sure to check out the different packages offered by the Stella Hotel when you book your stay too! Add anything from complimentary paddle boards for you to use on Lake Atlas, complimentary bikes to use on the surrounding hiking trails, welcome drinks, or a $30 daily food and beverage credit.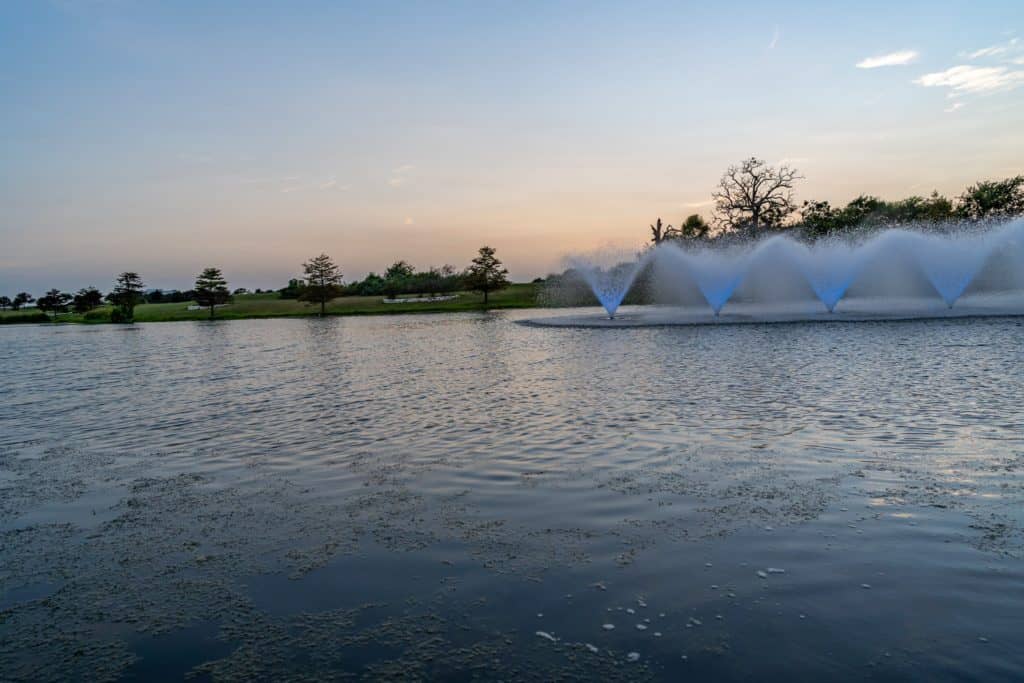 The Stella Hotel is located right in the heart of Lake Walk, providing easy access to the extensive array of shopping, dining, and recreational activities spread throughout, like the Children's Museum of the Brazos Valley! Click here to learn about all there is to do in Bryan TX, from various museums and restaurants with unique dining experiences to a drive-thru safari and the markets hosted during First Fridays in Downtown Bryan!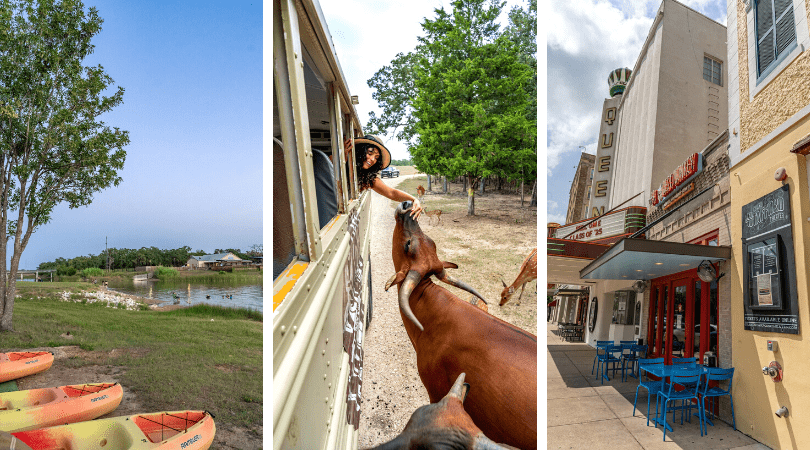 Where to Stay in Bryan TX: Final Thoughts
The Stella Hotel is the perfect place to stay if you are looking to visit Bryan TX and experience all of the memorable things to do. The Stella Hotel is gorgeous, plus with its four on-site eating establishments and its proximity to the activities at the Lake Walk, it helped shape our wonderful getaway experience here. It was also close to everything we wanted to do in Bryan TX, including the amazing restaurants and bars, making it easy for us to explore every aspect of Bryan and the Stella Hotel.