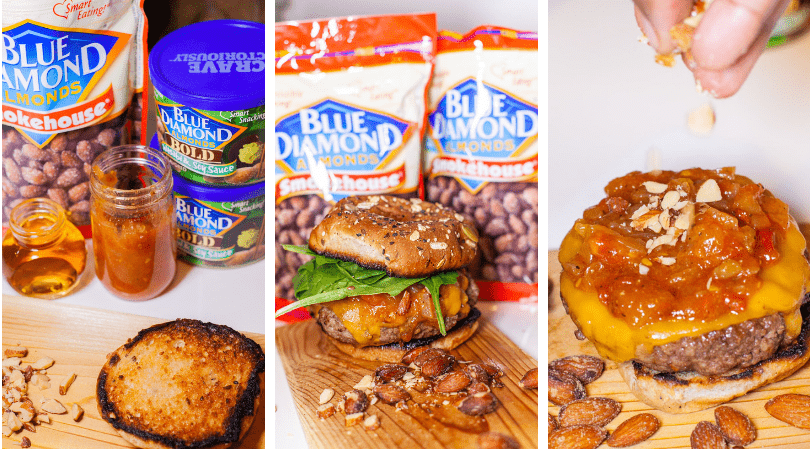 This post is sponsored by Blue Diamond but the content and opinions expressed here are my own.
My husband and I love Texas, and we love unique burgers! We love both so much that we have a whole post dedicated to the best/most unique burgers we've come across in our travels. We have regular conversations about what a true "Texas Burger" would look like. Texas is known for so many great things, and I think rather than one ultimate Texas burger, there are so many different Texas styles and ingredients for different Texas Styled Burgers that are perfect for the holiday season.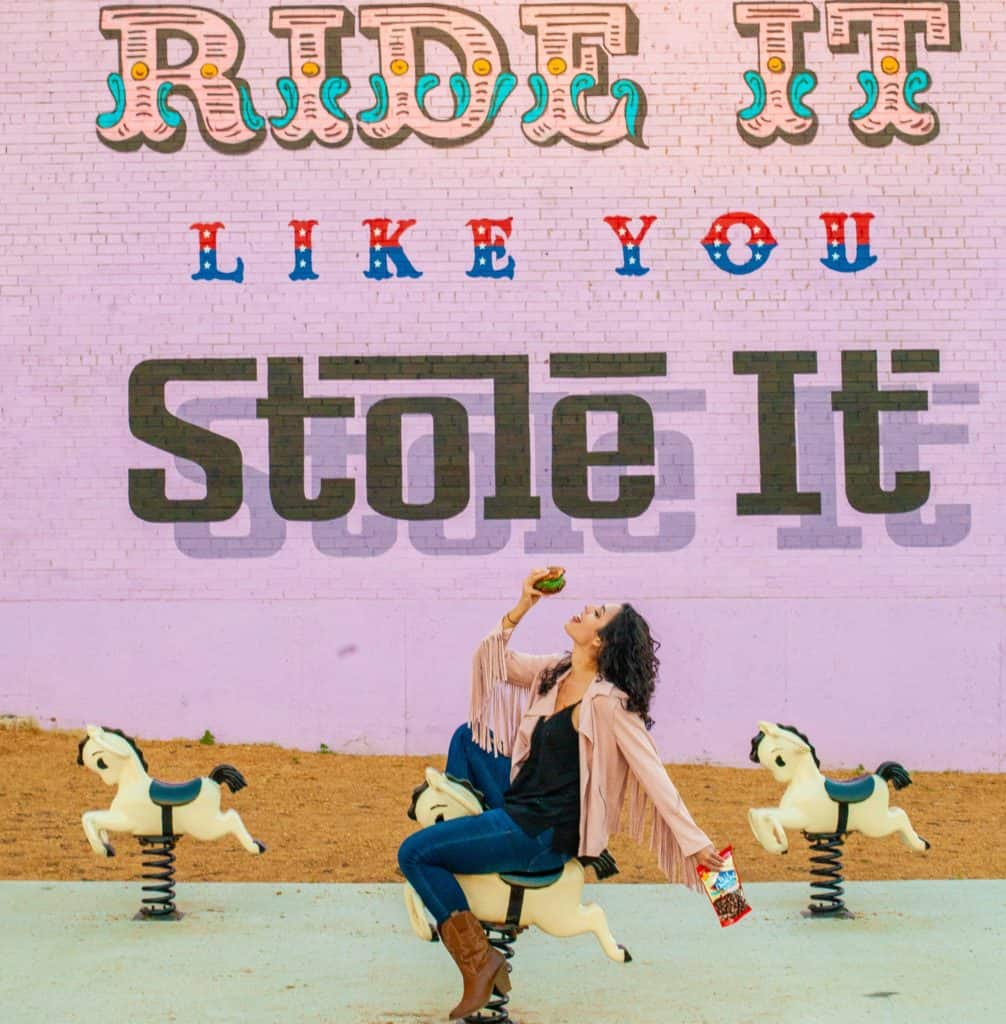 While snacking on the Blue Diamond Smokehouse flavored Almonds, I enjoyed the smoky, tangy, sweet flavor so much, and kept thinking they could be a fun ingredient to add into a burger for a complex flavor and fun crunch. Using the flavor of the almonds, my husband and I came together to find other ingredients that would compliment them for a flavor-packed Texas style burger.
We wanted something to balance the tangy and smoky flavors and ended up coming up with a Bourbon Peach Smokehouse Burger that incorporated peach preserves from Fredericksburg and a local Texas bourbon. We had bought some peach preserves while in Fredericksburg that were incredible, but decided to go even a step further by adding a few extra ingredients for more flavor.
Click here to add my favorite Blue Diamond products to your cart at Kroger so you can try out this tasty burger for yourself too!
You can read below for our full recipe.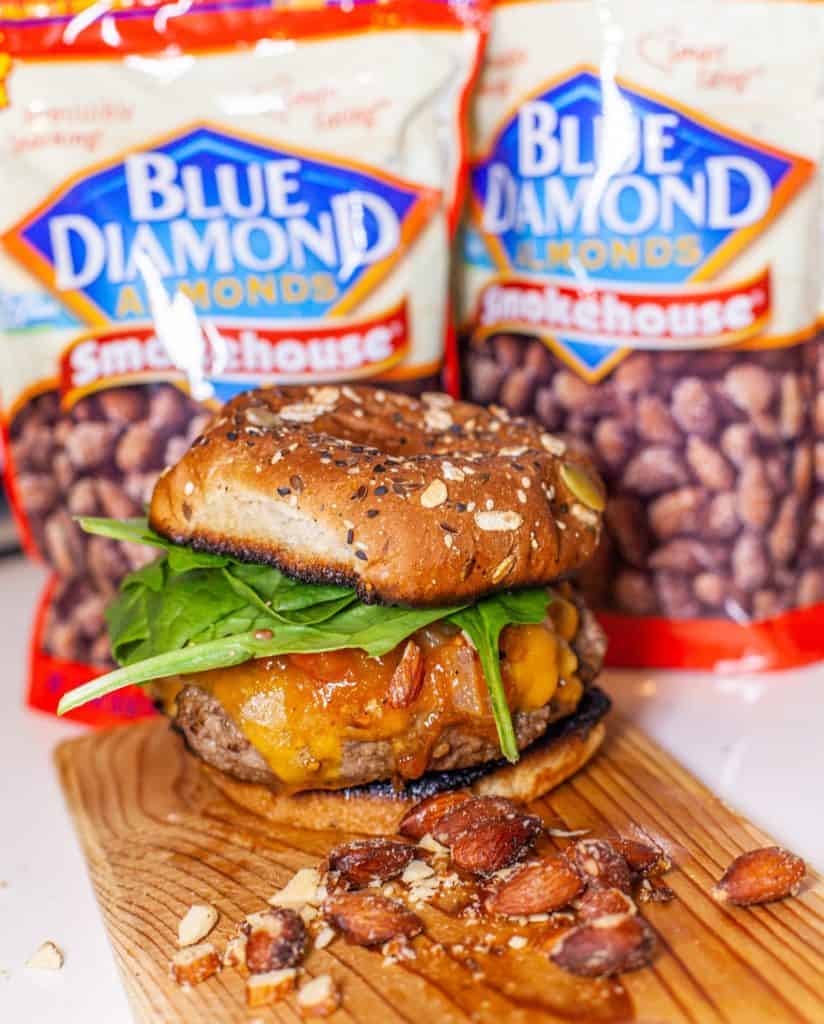 Texas Bourbon Peach Smokehouse Burger
Servings: 4
Prep Time: 15 Minutes
Total Time: 30-45 Minutes
Ingredients
2 oz bourbon
1-2 lbs of Ground Beef (depending on whether or not you also want Texas sized burger)
4 Burger Buns
1/2 Small Onion
1 tsp Worcestershire Sauce
2 Tbsp Smokehouse Seasoning
Salt & Pepper to taste
Lettuce/Spinach/Favorite Burger Toppings
Smokehouse Cheddar Cheese
Tomato Peach Bourbon Preserves
2 oz Bourbon
1 Medium Tomato
1/2 Small Onion
1/4 Cup Peach Preserves
1 tsp Garlic Powder
Pinch of Salt
Bourbon Peach Smokehouse Burger Directions
In a pan add olive oil to pan and brown onions slightly for 3-5 minutes. Add diced tomatoes and cook on low heat for another 305 minutes or until cooked down. Add peach preserves to pan and cook for 2 minutes. Add bourbon and stir for 2 minutes on med-high heat. Set to the side.
In a bowl combine bourbon, onions, ground beef, and seasonings together. Cook burger and add cheese.
While burgers are cooking chop the Blue Diamond Smokehouse Almonds and toast the buns.
Once burgers are cooked put your ingredients together and enjoy!