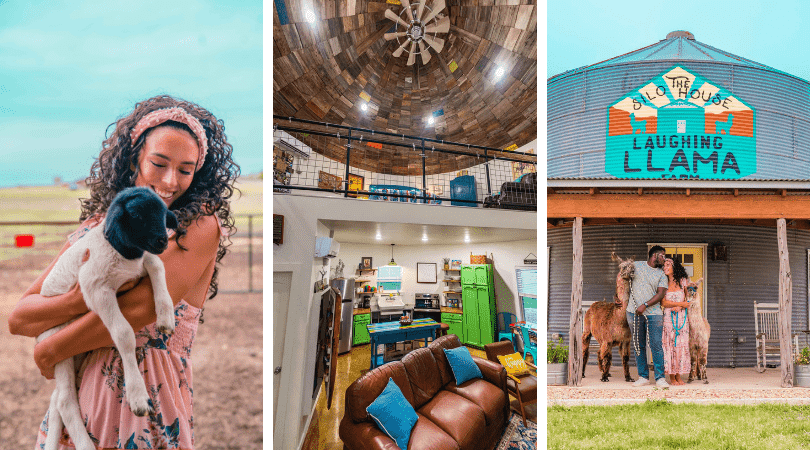 If you are wanting to explore Belton TX but are wondering where to stay, the Silo House at the Laughing Llama Farm is a truly unique lodging experience just 20-minutes from the center of town. Available to rent on Airbnb, this llama ranch house has a beautiful loft-style design and eclectic charm, plus a great outdoor seating area overlooking the farm where you can relax. There is plenty to do on the Laughing Llama Farm itself, but it is also super easy to enjoy all the things to do in nearby Belton.
Sleep in a Silo House
Originally a grain silo, this Belton TX Airbnb has been transformed into a modern loft-style space with eclectic charm and neat features. The upstairs has a queen-sized bed, while the downstairs features a large sleeper sofa to allow for more guests. The Silo House also comes with a full-size bathroom and full kitchen, making it a comfortable place to stay on your next getaway. There are even board games available at the silo house, so you always have something around to offer entertainment.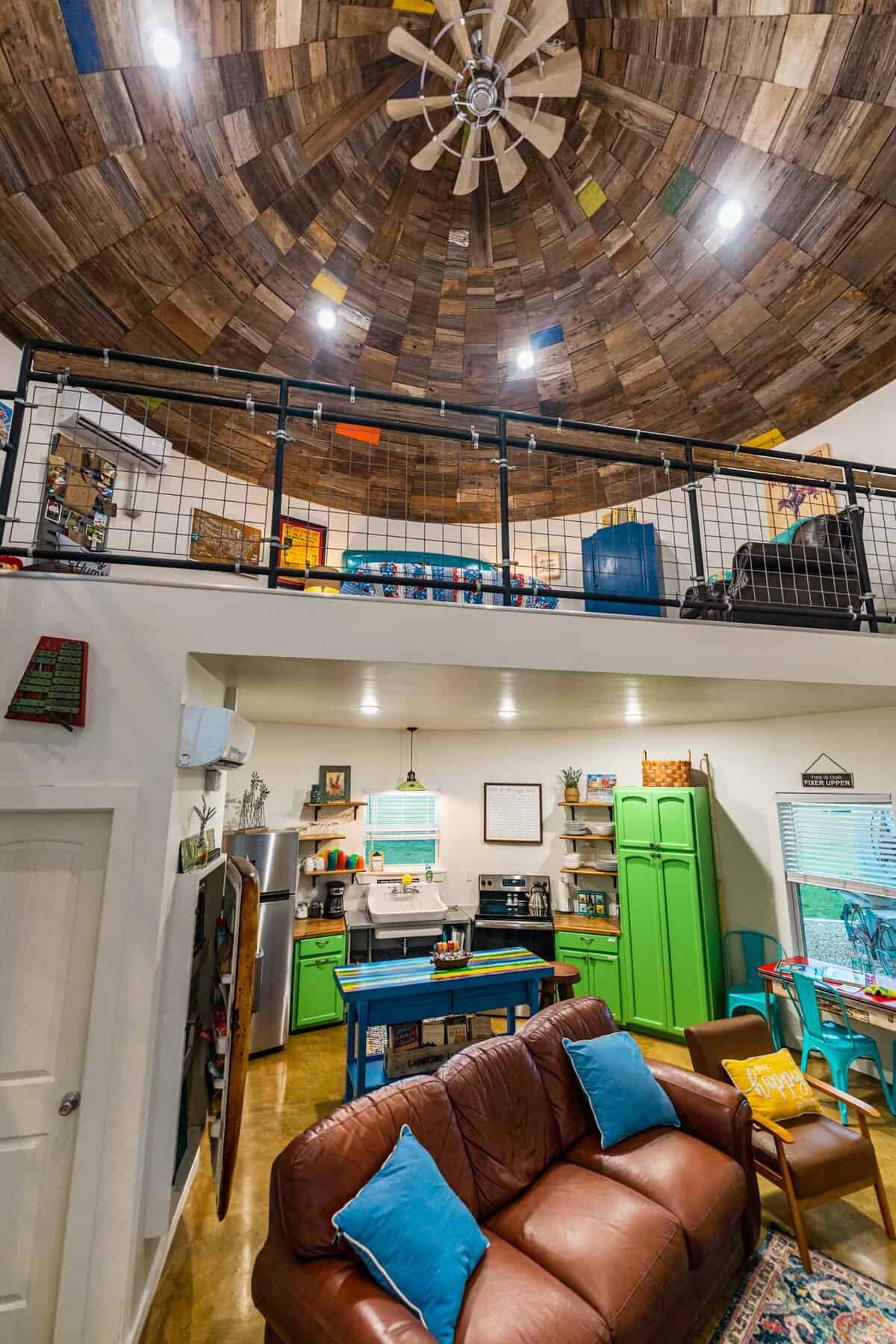 Relax in Nature
The Laughing Llama Farm sits on a ranch of 10-acres, offering a place to stay in Belton where you can also enjoy a little more nature. For some outdoor activities, you can test out the private outdoor shower under the stars or go fishing in the cute pond near the Silo House. If you want to relax even more, you can make yourself at home in the porch rocking chairs with a great view of the sunset. There is also an outdoor charcoal grill and a seating area with a fire available to use.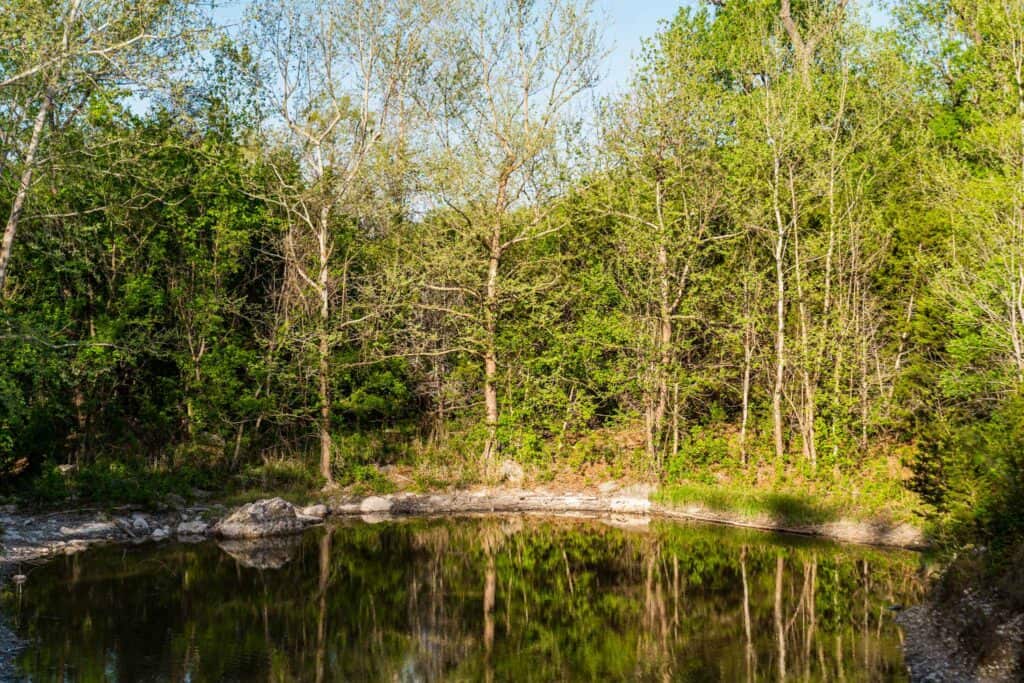 Hangout with Llamas
One of the best things about staying at the Laughing Llama Farm is being able to hang out with the llamas and all its other animals. It is still a working farm, so be sure to follow any instructions related to interacting with the animals, but you can see the llamas and sheep grazing outside every day from the patio of the Silo House. You can even feed the llamas with food that is provided by the farm!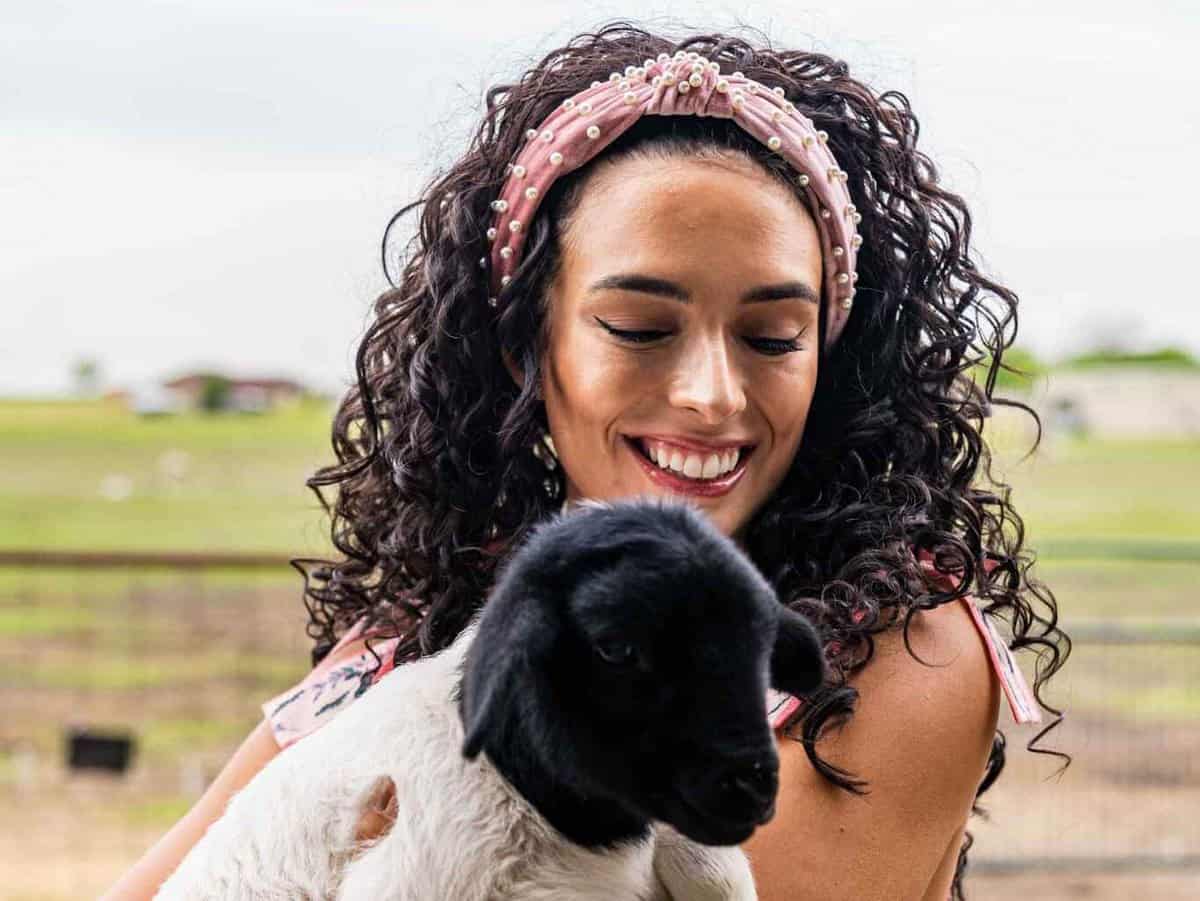 Enjoy Special Experiences
Yet another reason this is a great place to stay in Belton, the Laughing Llama Farm offers special activities that you can schedule after booking this Airbnb silo house. There are extra llama farm experiences to try out, as well as special experiences like mimosas and Silo House s'mores. You can arrange these prior to your arrival to ensure that your stay is all planned out so you can focus on laying back and relaxing. Make some time to explore Belton and all of its things to do too!
A Review of the Laughing Llama Farm: Final Thoughts
The Laughing Llama Farm is definitely one of the best places to stay near Belton, as it has tons of cool things to do right on-site. It is a lot of fun to spend time hanging out with the llamas at this cool Airbnb, plus the Silo House itself is charming and fully equipped with everything you could need. Not to mention, the farm is only a short drive from the heart of Belton, meaning there is very easy access to all of the fun things to do.