Just outside of Houston is the sweetest town in Texas! Sugar Land! This Houston suburb may be a popular spot for people to live, but it also makes for a tantalizing weekend getaway filled with plenty of sweet treats (of course!), history, and an out of this country experience. Keep reading and plan the perfect weekend getaway with fun things to do in Sugar Land. This article is a part of My Curly Adventure's Texas Travel Series, an initiative to help Texans take more vacations by exploring their own backyard and uncovering local gems. I hope you enjoy what I found to do in "things to do in Sugar Land." If any of my articles inspire you to take a trip, please tag me on Instagram or send me an email. I would love to see!
Things to Do in Sugar Land: BAPS
One of the first cities I visited for my Texas Travel Series was Houston and, while doing research, I came across BAPS Shri Swaminarayan Mandir.
At first I could not believe that this gorgeous Hindu temple was in Texas. It looked like it should be in India! Upon further research I found out that this temple was actually in Sugar Land and that there was plenty to do in Sugar Land that I had to create a guide specifically for this city. BAPS is a Hindu temple where people come to worship while also welcoming guests to explore. BAPS is located within a neighborhood and I've found that many people have lived in Houston since childhood and never even knew it was there! But as soon as you enter, you are mesmerized by the brilliant white and intricate details carved into the buildings and arches depicting different characters of the Hindu faith.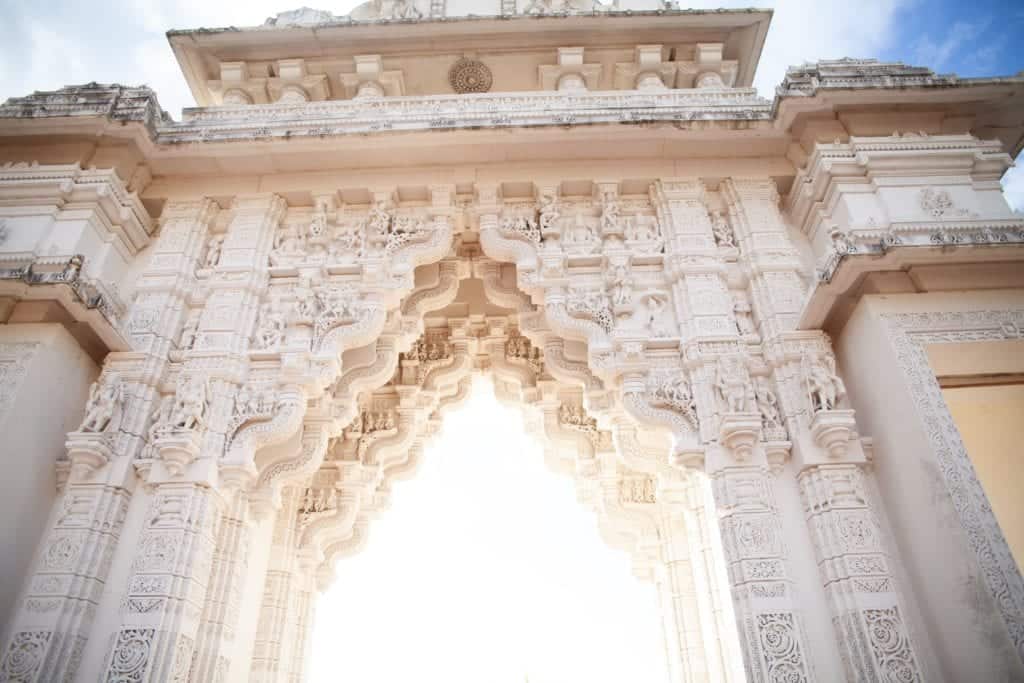 Make sure to check the website for hours, but the temple is open most days during normal operating hours. Upon arrival, the staff kindly greeted us and showed us where to go. You take off your shoes right before the entrance, and if you are wearing too short of clothing, they provide you with cloth to cover yourself. You are able to take pictures outside as long as you do not disturb those who are there to worship. As travelers, I cannot stress how important it is that it is a privilege to us for them to allow us to enter and observe and insist to always remain respectful when someone provides us this honor. You are not allowed pictures inside and as stunning as the outside is, the inside is indescribable!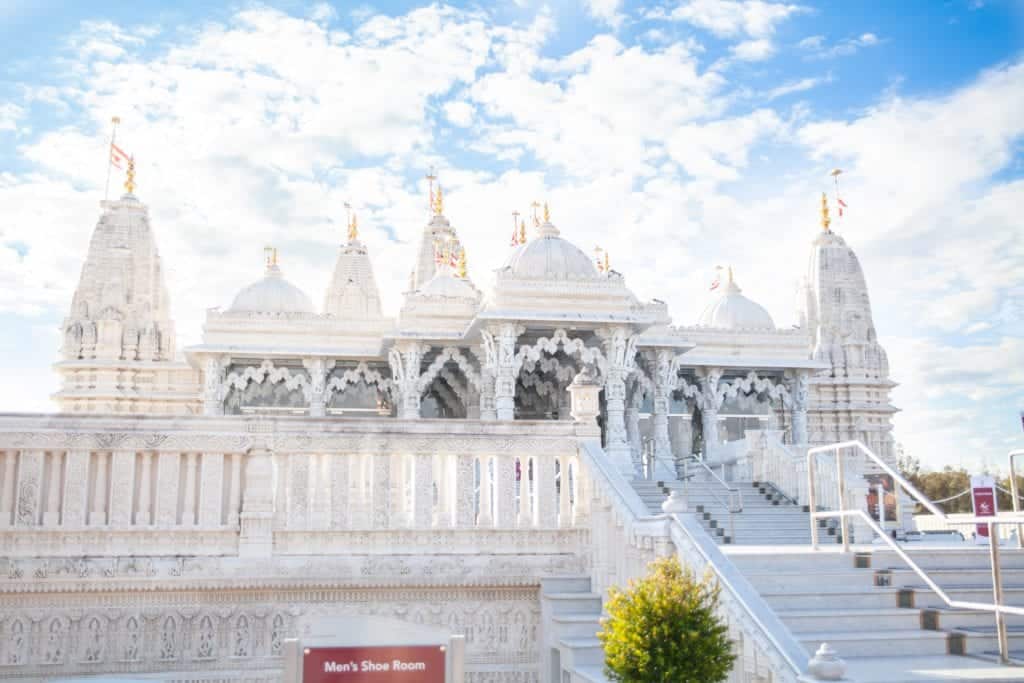 The detail that went into every part of the building was enchanting and there are staff on hand to explain what is happening as well as descriptions inside to explain the figures.
Explore the History of Sugar Land
This sweet town got its name because of the Imperial Sugar Factory that used to be located there. The Sugar Plant is no longer in operation, sadly, but right next to the Sugar Mill is a small museum that shares the history of Sugar Land.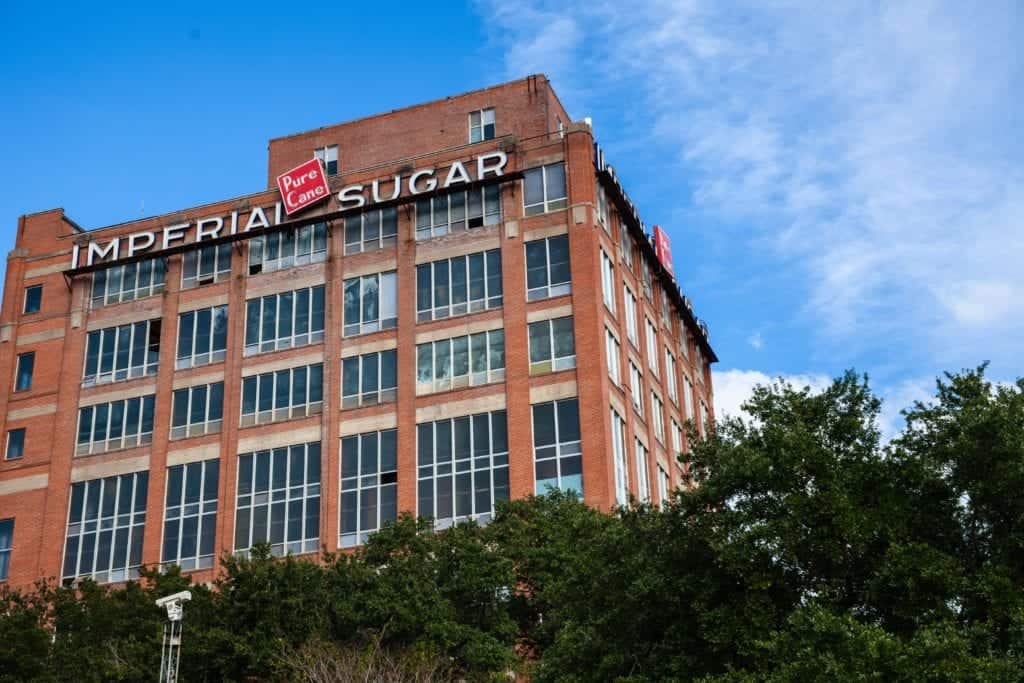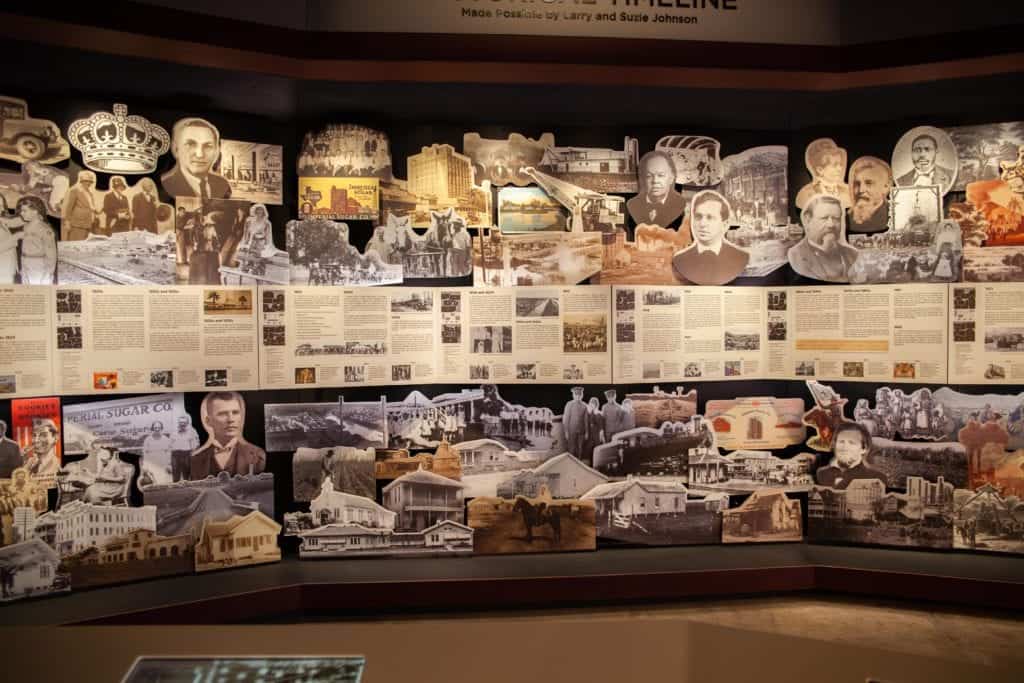 Get Sweet in Sugar Land
With a name so tasty, we had to use the opportunity to indulge in this town. Sugar Land has a large number of sweets, and you'll probably want to try them all, so make sure to spread them out or travel with a group to try a little bit of everything. Chief and I would often order one thing to share. Head here to learn more about butterfly lemonades, rainbow cakes, sweet color changing cocktails, and a London styled sweets shop! Plus read about all the great places to eat at in Sugar Land.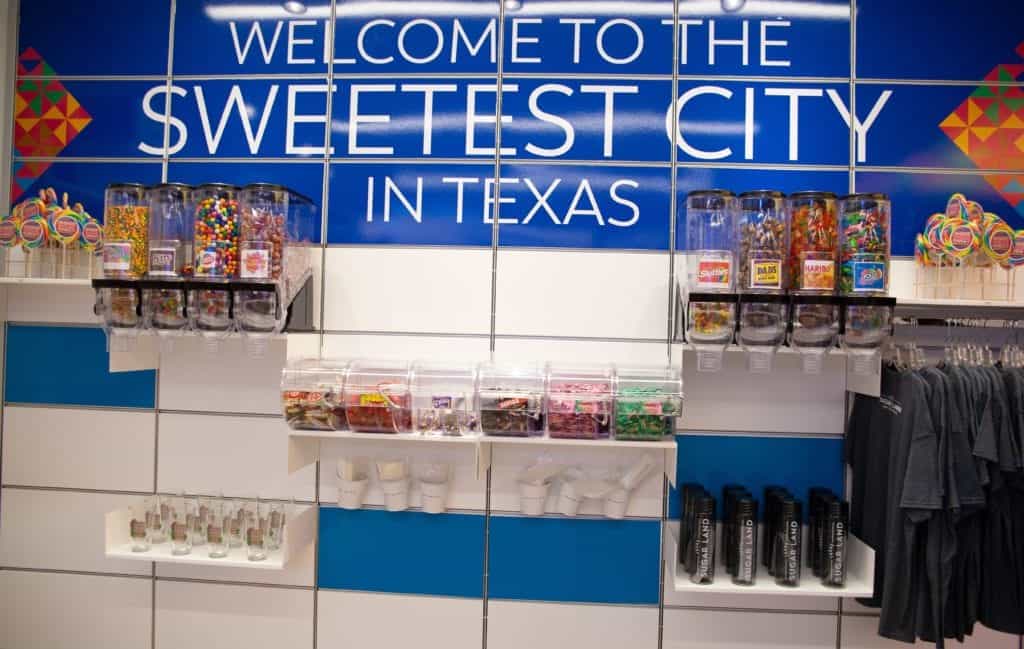 Afterwards you can walk off all of the sweets at Oyster Creek Park. Bring a Frisbee or something fun and enjoy a picnic in the park!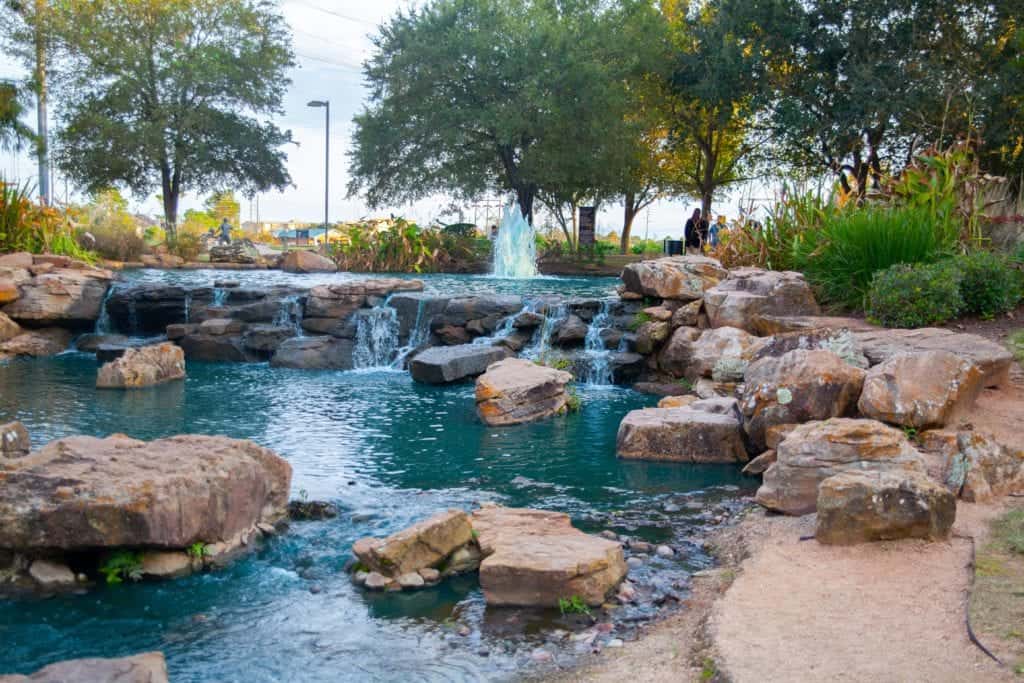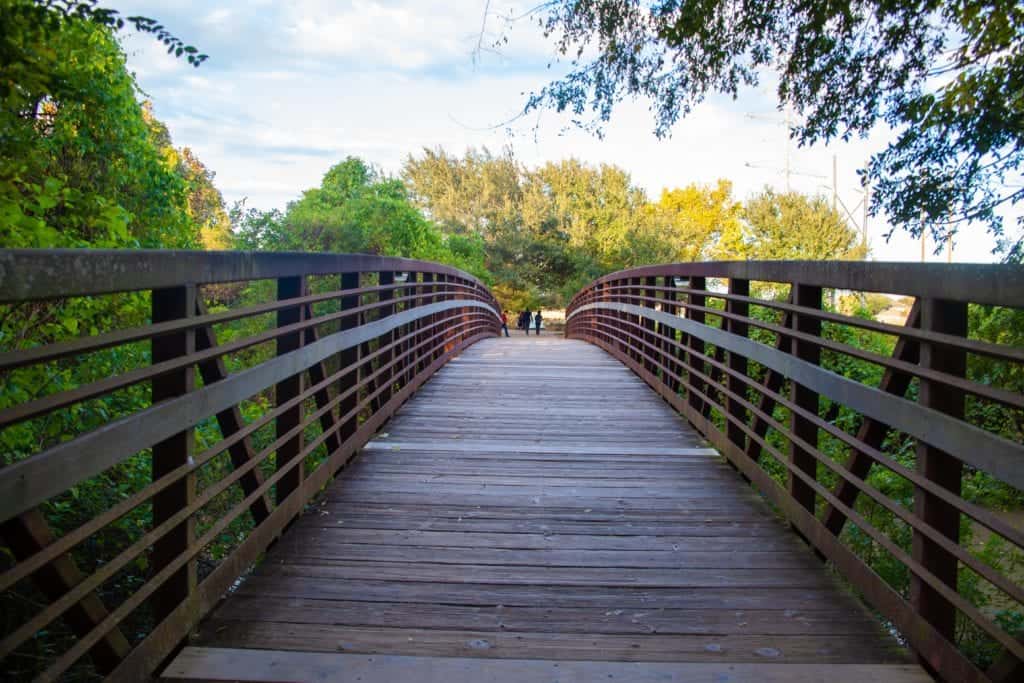 Visit the Sugar Land Town Square
The Sugar Land Town Square is one of the most popular spots for Sugar Land residents where you can come for food, drinks, shopping and entertainment!
While we there they had Christmas lights and jazz in the main square. Make sure to check the events calendar for different events.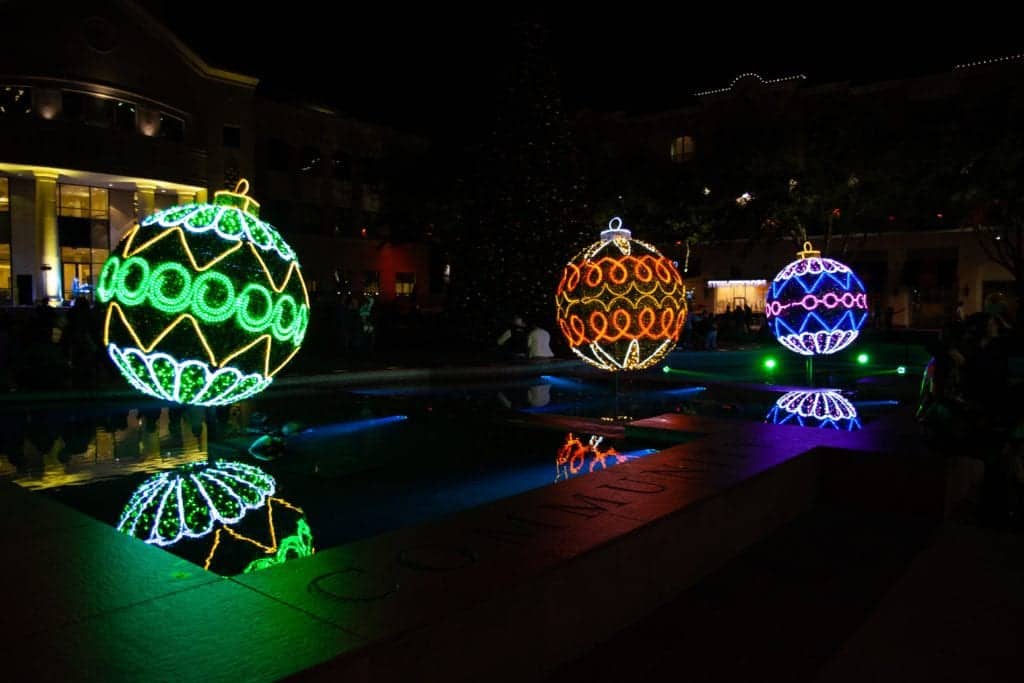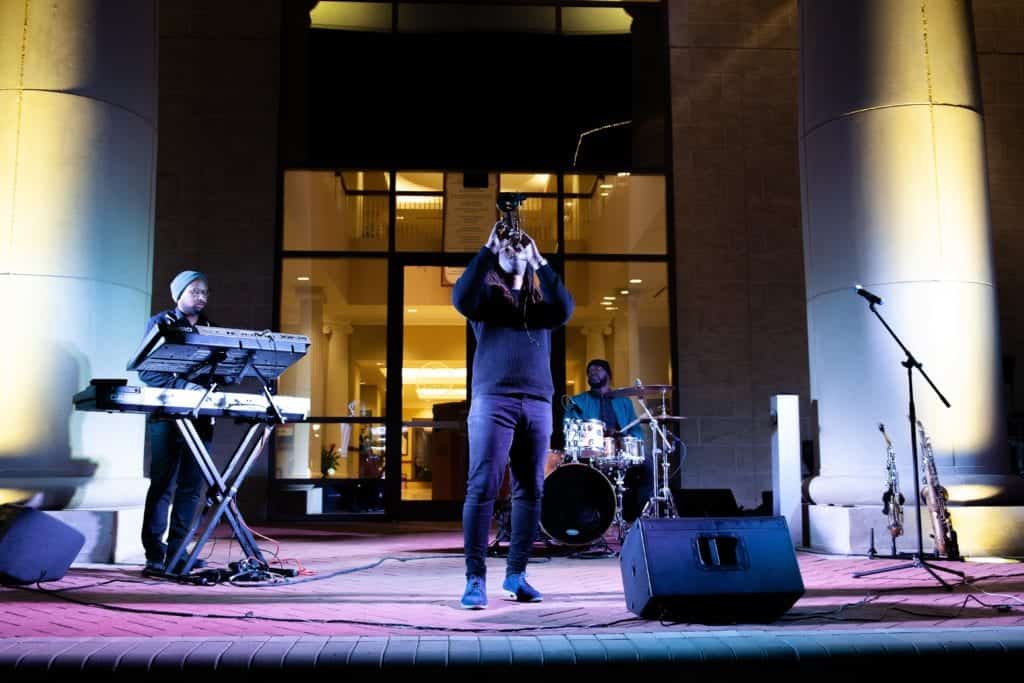 Where to Stay in Sugar Land
While there are plenty of hotels, one thing I enjoy about Sugar Land is how close it is to Houston. I loved that I was able to stay in Houston at the Hotel Icon and then drive to Sugar Land for our explorations! I opted to stay at Hotel Icon because of the longstanding quality of the Autograph Collection Hotels by Marriott and the luxury boutique experience that each one provides. At Hotel Icon we got to experience gorgeous Grecian style decor, unique bedrooms with a shutter styled bathroom overlooking the room, and small touches that made our stay extra personal. If you're looking for a unique hotel just a short drive from Sugar Land, I cannot recommend Hotel Icon enough. You can read more about my experience here.
Things to Do in Sugar Land: Final Thoughts
Many people tend to characterize the cities around Houston as Houston, but each city has its own unique personality, and that's the case for Sugar Land. If you're looking for a city that's the perfect getaway for a weekend, then Sugar Land makes a wonderful trip. You can book your stay at Hotel Icon here.
If you are looking for some other quick weekend getaways check out: