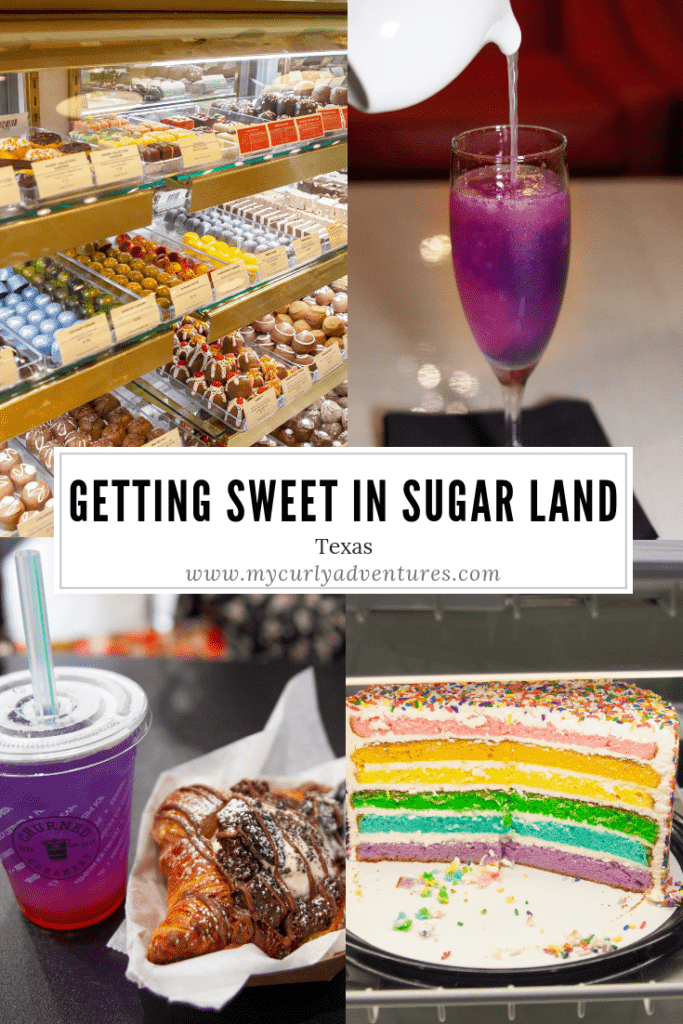 With a name as sweet as Sugar Land, this city is a great excuse to indulge! As part of our weekend in Sugar Land, my husband and I took full advantage of this by trying out some of the best treats in Sugar Land. This city sure lives up to its name with some pretty unique tastes! I think we found a pretty good mix overall! In addition to its sweets, Sugar Land has a great culinary scene, so keep on reading for my favorite foodie finds in Sugar Land!
Getting Sweet in Sugar Land
Wonder Land in Sugar Land
Let them eat in cake at Mystic Desserts and Deli! This cute cake shop reminds me so much of Wonderland with it's giant chairs and funky decorations. They had plenty of sweet treats for any sweet tooth, but my favorite was the rainbow cake for decadent goodness!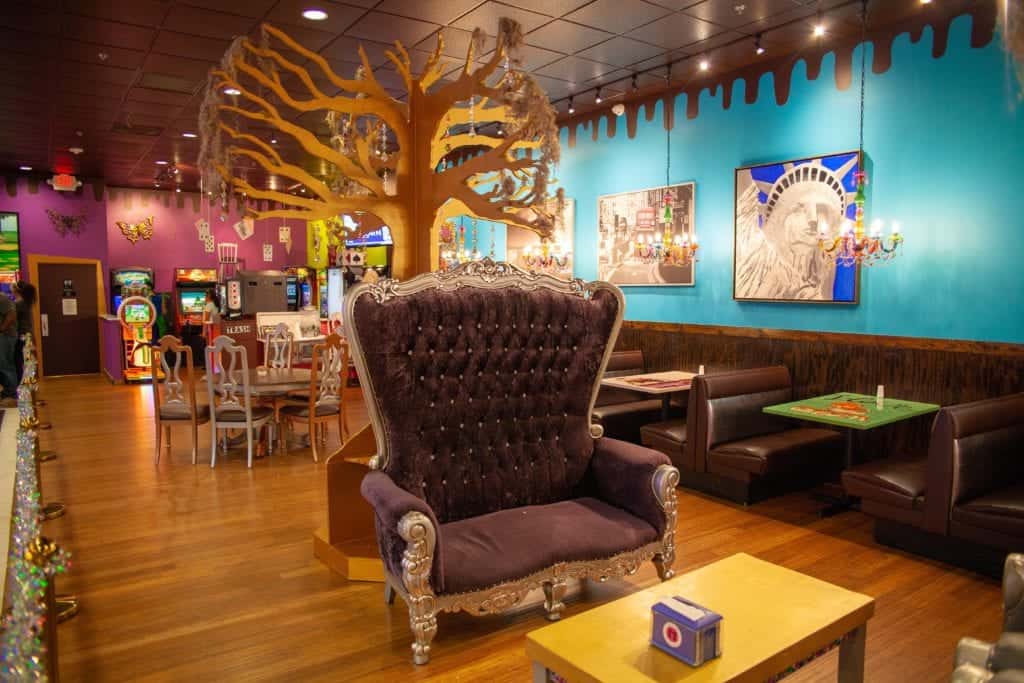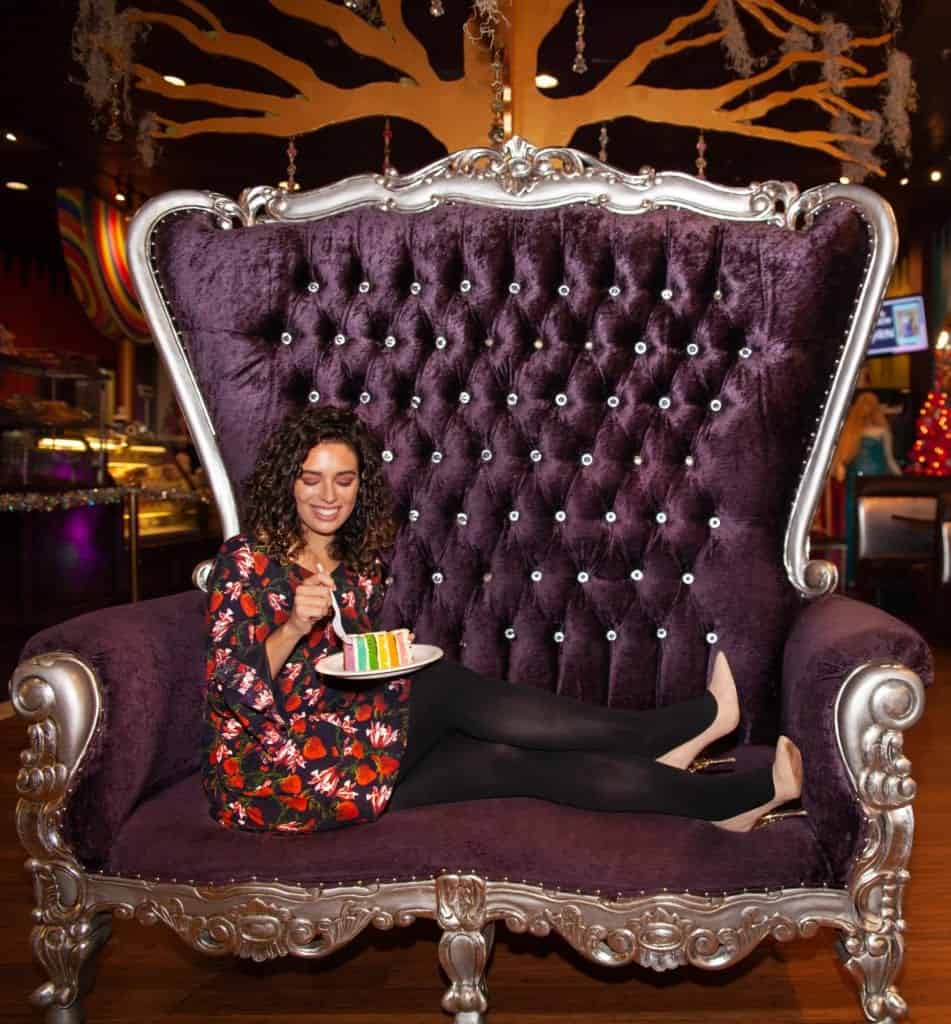 Churned Creamery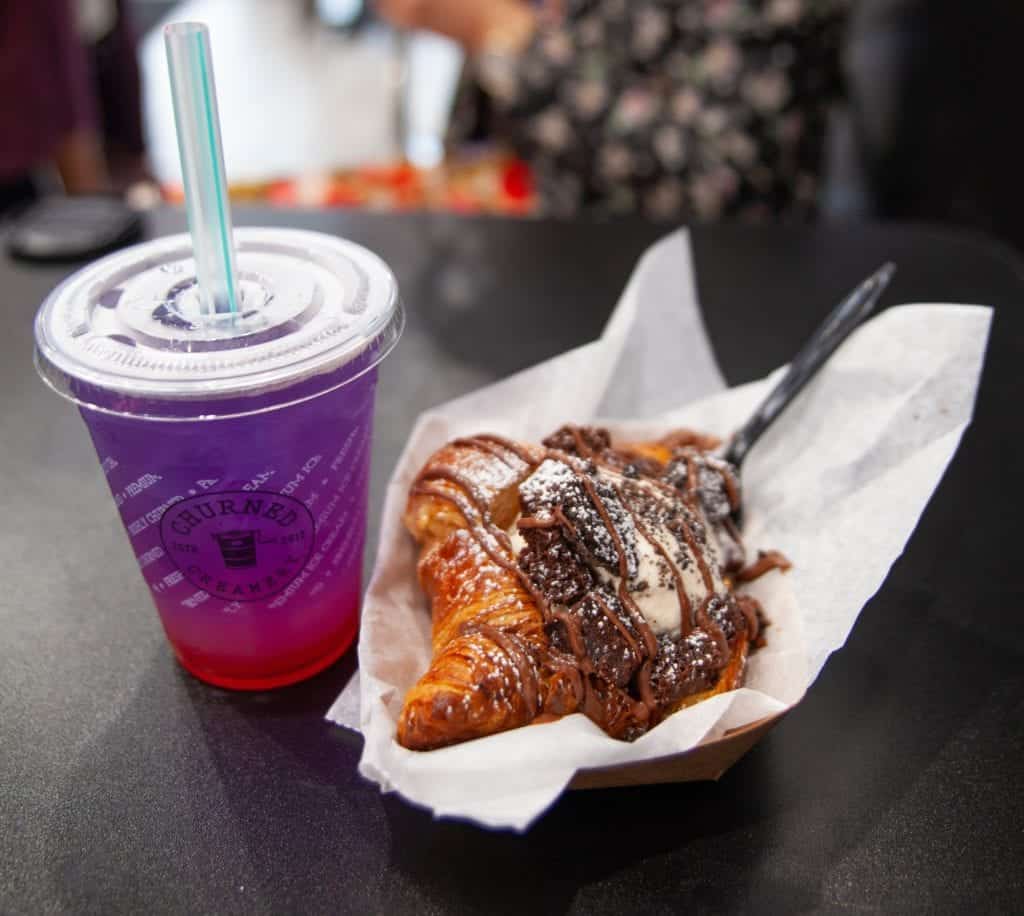 I loved churned creamery for their unique treats such as the colorful rainbow lemonade and croissant ice cream sandwiches! Plus their ice cream is absolutely amazing with their churned processing.
For Adults Only
You have to check out the Middle Spoon for some incredible drinks! They have plenty of scrumptious drinks such as Put a Ring on It with Elderflower Liquor and white whine and Love Potion #3 with activated charcoal, but the real star was Once Upon A Dream! This color changing cocktail starts out as a deep purple and then transforms into a bright pink!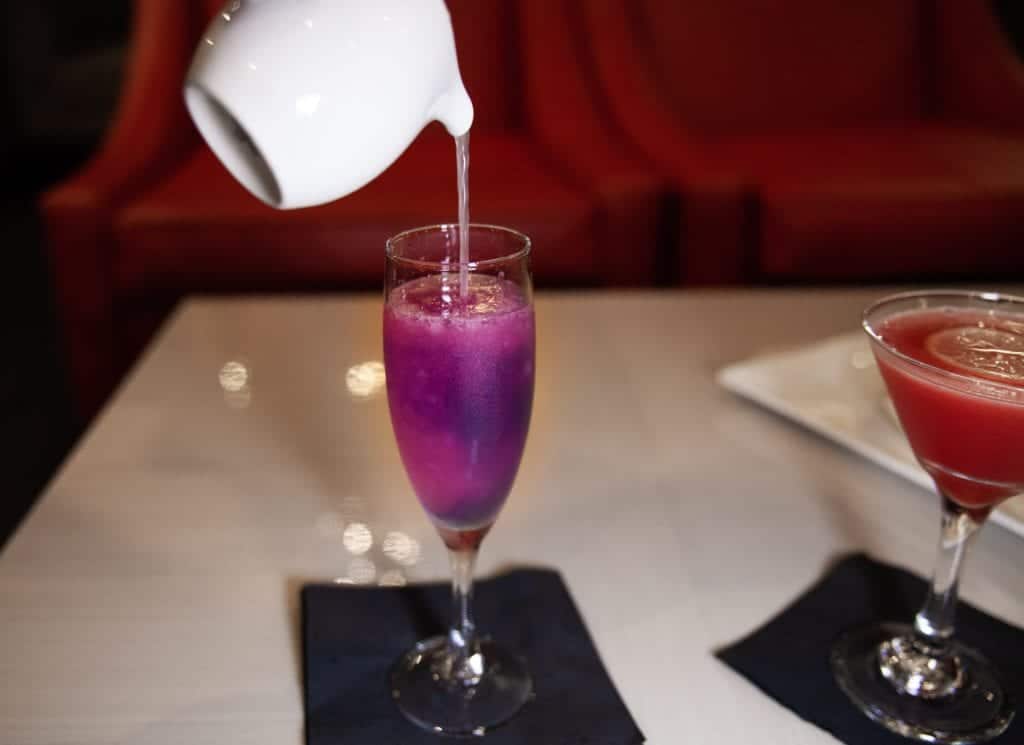 Bring Some Sugar Home
Lolli And Pops is the cutest sweets shop with a large range of sweet treats from champagne chocolates, to sushi gummies, and more sweets from around the world. We spent a good hour just looking at all the sweet treats and even brought some home. You can keep the the Sugar Land experience going with treats from the shop!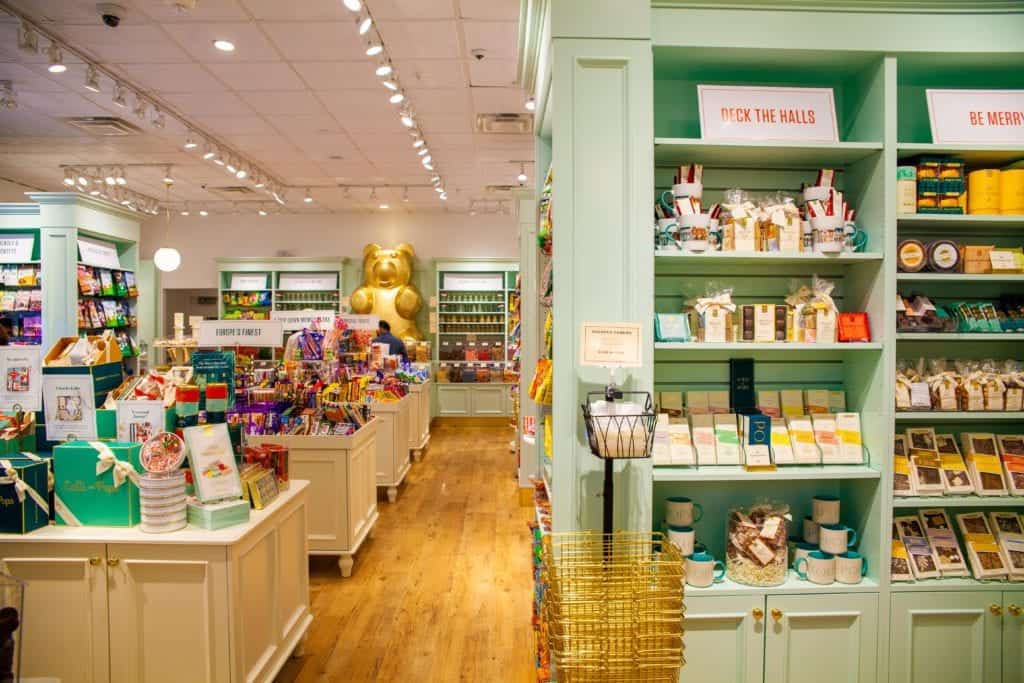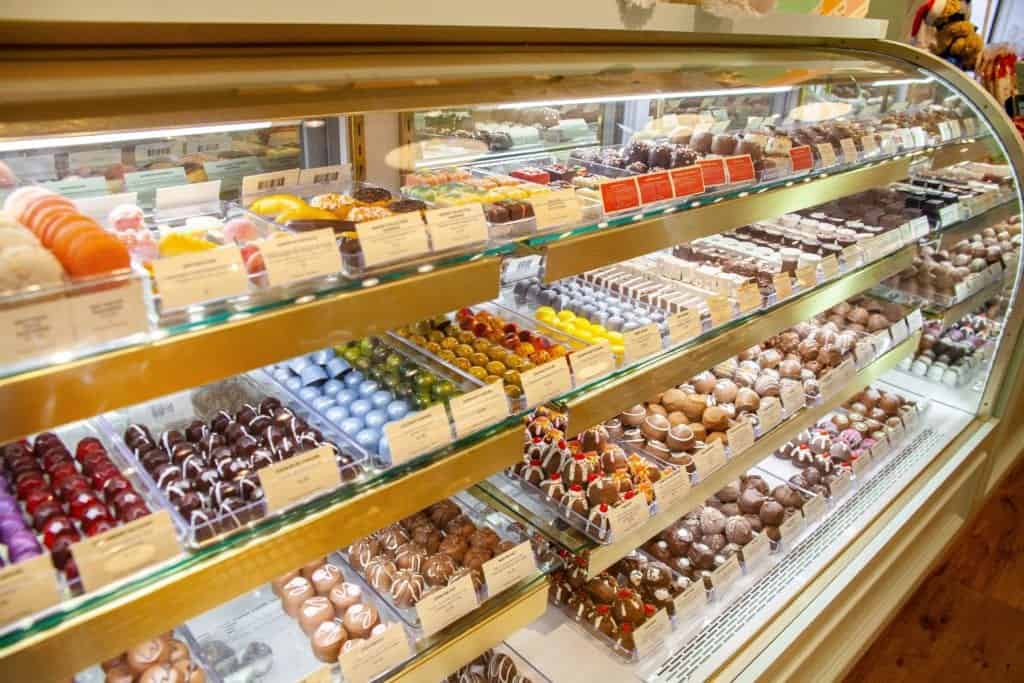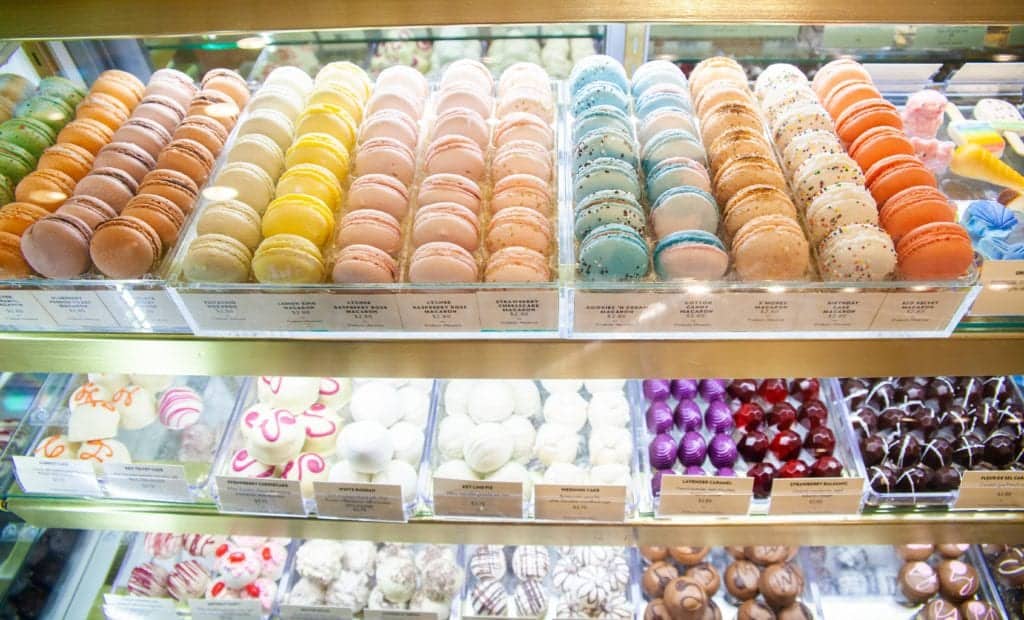 Where to Eat in Sugar Land Texas
With all the sweets you definitely have to balance it out with some more savory items and one of the things I loved at Sugar Land was all of the fantastic foods available! Read more below to see where to eat in Sugar Land Texas.
My absolute favorite brunch in the States has been at Churrascos. They offer a Brazilian brunch experience that is out of this world with french toast torrejas, tres leches pancakes, pollo azteca, and so many more delicious treats!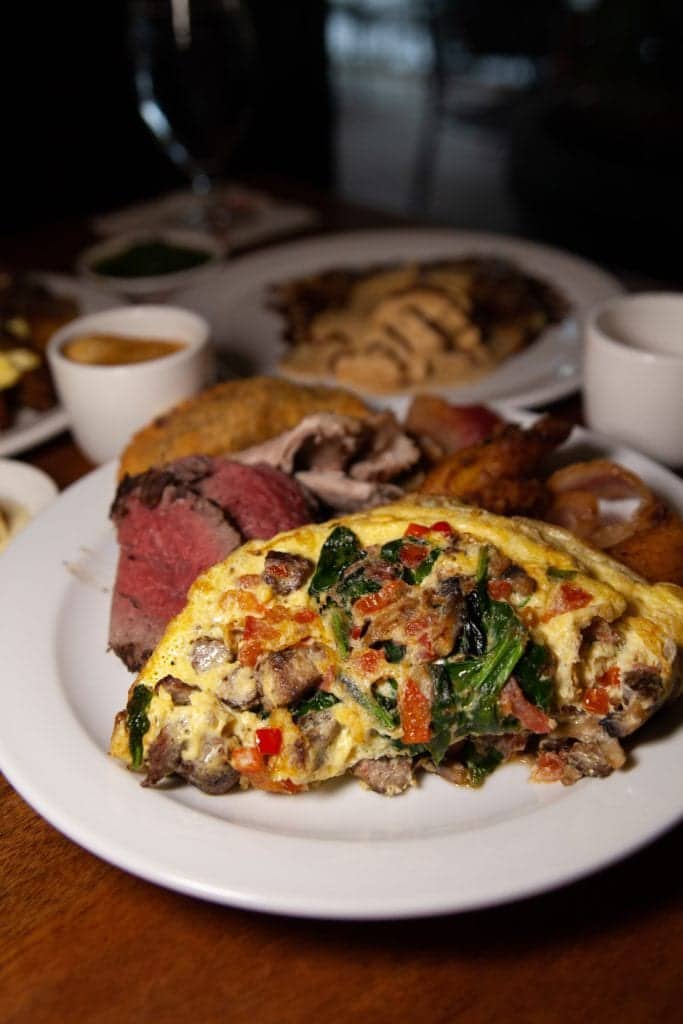 We definitely took advantage of brunch while in Sugar Land! Jupiter's Pizza and Waffle Co had some of the coolest chicken and waffle combinations such as grilled chimichurri chicken, plantains, and fontina cheese!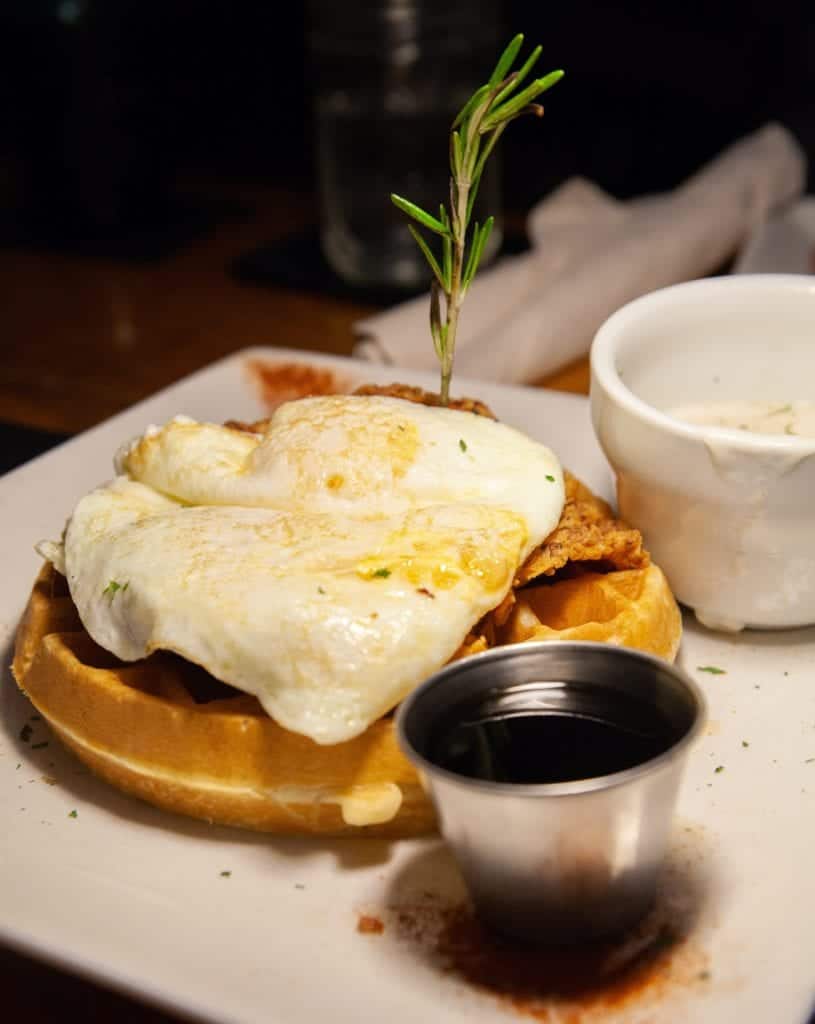 One of our favorite foods is Indian food, but after eating so frequently at Indian restaurants Chief and I have become accustomed to the the typical menus. However, Nirmanz, this Bollywood themed restaurant in Sugar Land had a huge list of items. You have to check out their menu.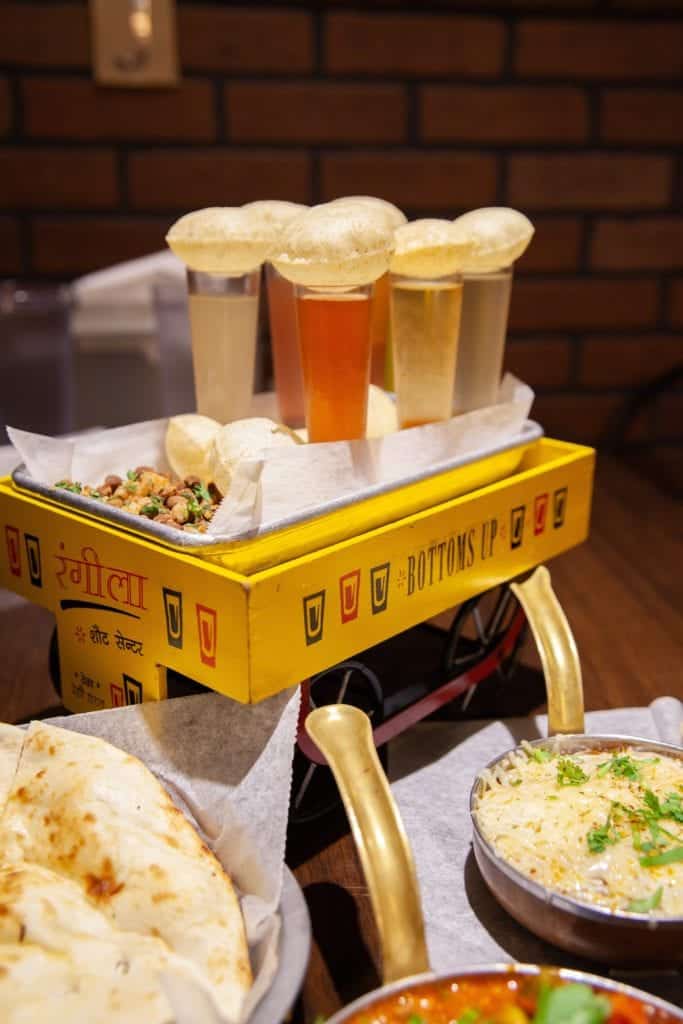 Plus they have a large mix of fun decor!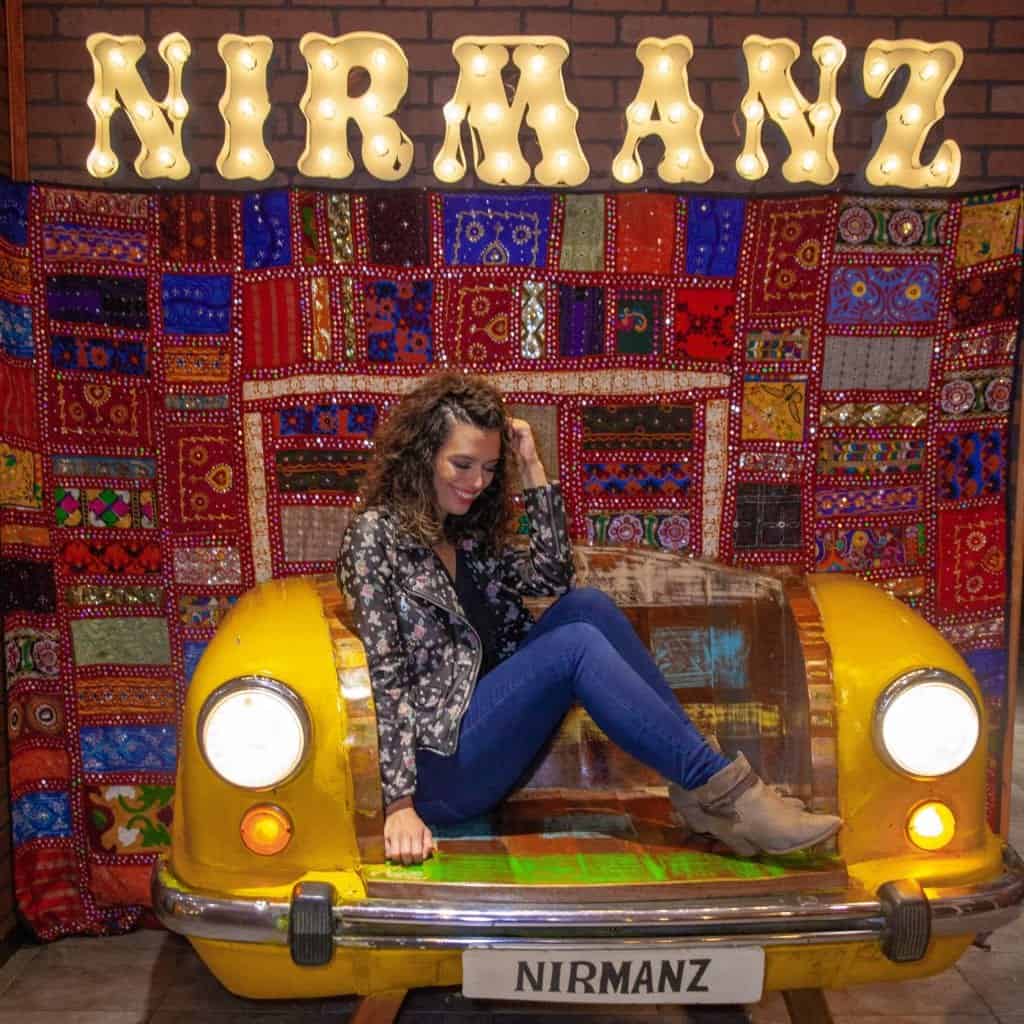 With all of the sweets we ate, we wanted to level it out with something healthy and so I am so glad we found Bellagreen in the Sugar Land Town Square. We stocked up on guilt free and delicious meals!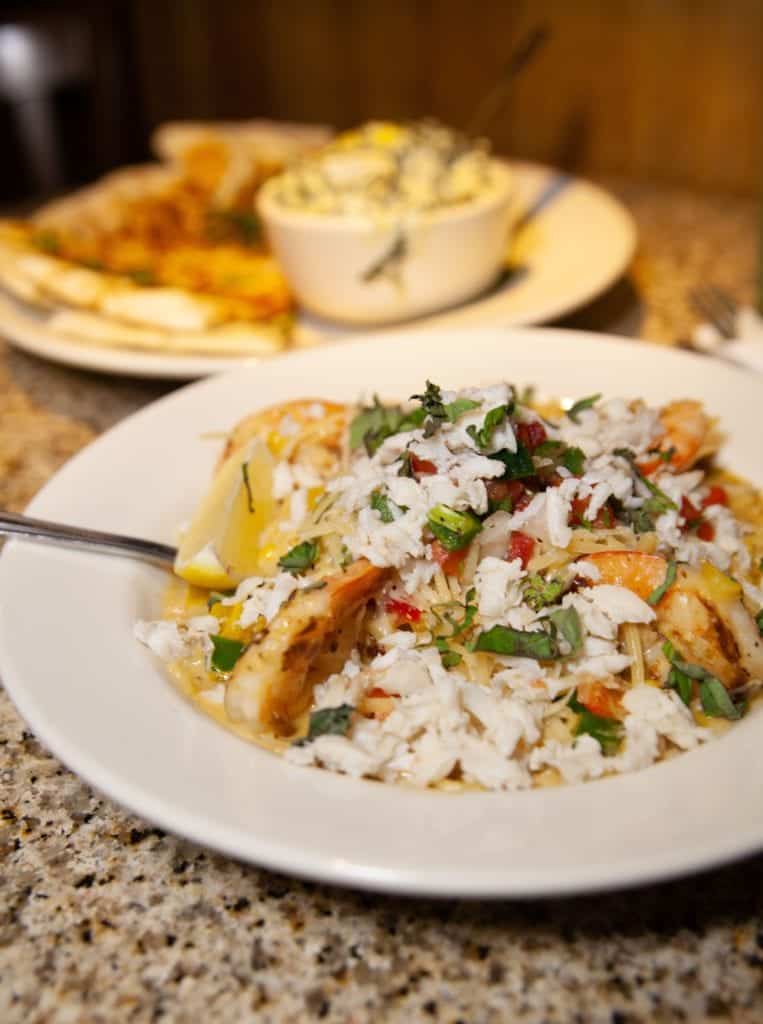 Where to Eat in Sugar Land: Final Thoughts
Sugar Land made for a wonderful trip, and I was so impressed with all of the good food! Sugar Land has so many fun things to do and equally amazing foods to eat!