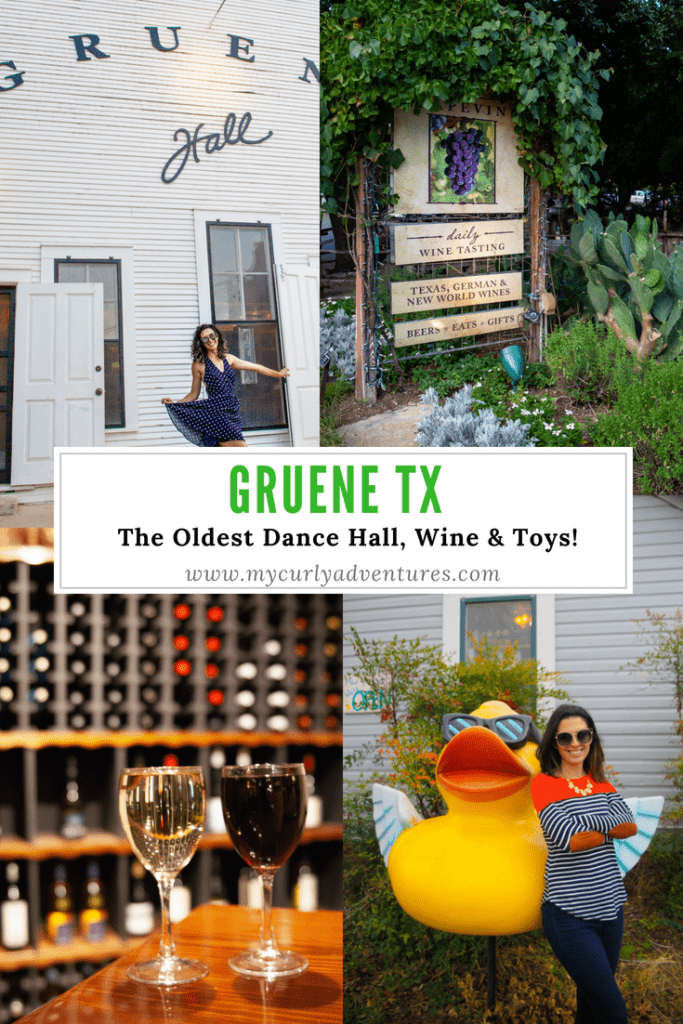 Right outside of New Braunfels is a cute little town called Gruene. A whole day can be spent in their main square browsing antiques, visiting kitch shops, trying delicious wine, and visiting the oldest dance hall frequented by some historic Western favorites. Today I will the sharing all of the fun things to do in Gruene Texas. If you're in Gruene it's likely because you are staying in New Braunfels. Head here to read about all of the things to do in New Braunfels.
Things to Do in Gruene – But First Coffee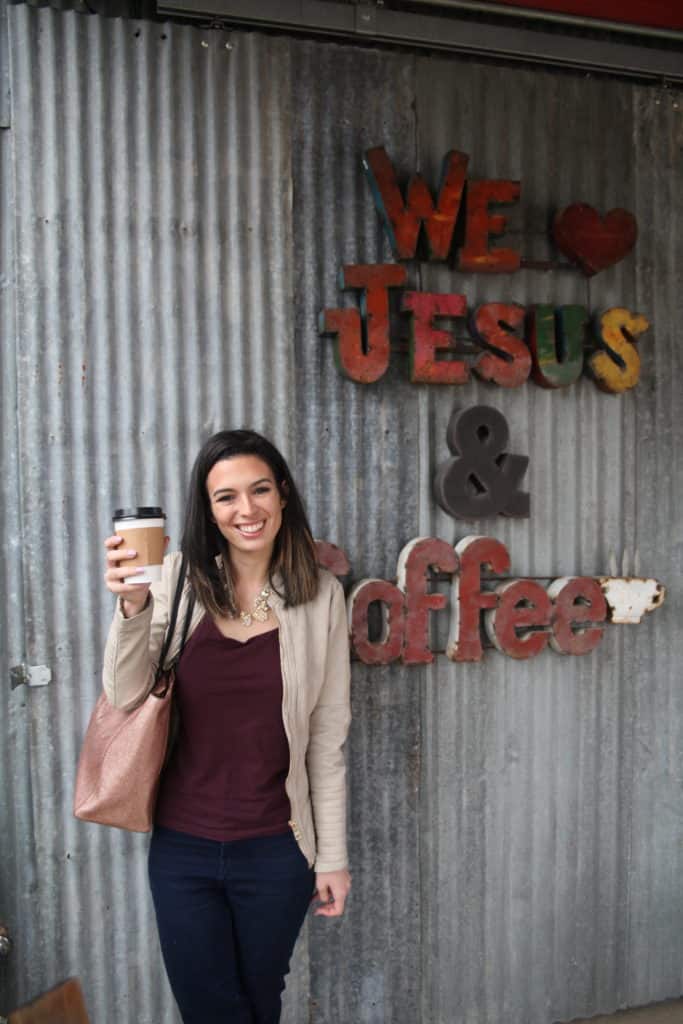 Two of my favorite things haha! I lived in New Braunfels for a short time and my favorite place to get work done was Gruene Coffee Haus (Gruene has a lot of German influence so you will see quite a few places with Haus!). They always have a fun selection of coffees including my favorite- Red Velvet Latte! They also have a cute back area to play games. Chief and I once brought canvases and painted in their back room!
Overall, a great way to start out a morning at Gruene is to grab a good cup of Joe and then head next door to Got Toys! Trust me – you are never too old for this place! Filled with funky finds, silly mugs, and toys you wish you had as a kid (or adult!), I love finding fun gifts here! Plus, we all should aspire to be as cool as this rubber duck!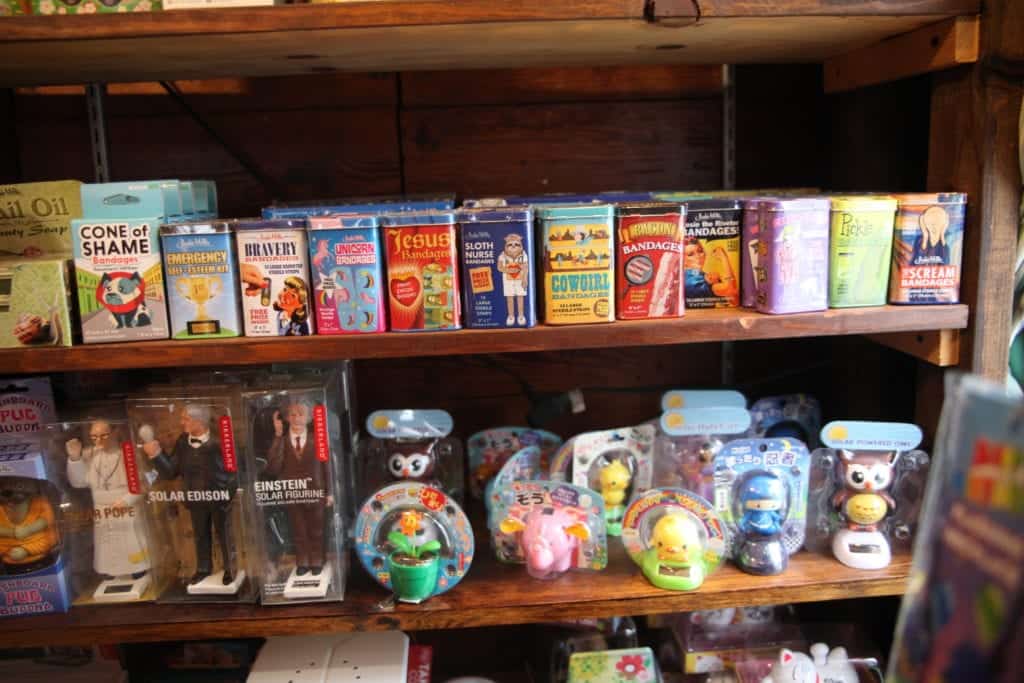 Things to Do in Gruene – Where to Eat
Inferno's Wood Fired Pizza is right before the main square and worth the two-minute detour. I ordered the margherita pizza which was packed with flavor. They also have pitchers of actual margaritas!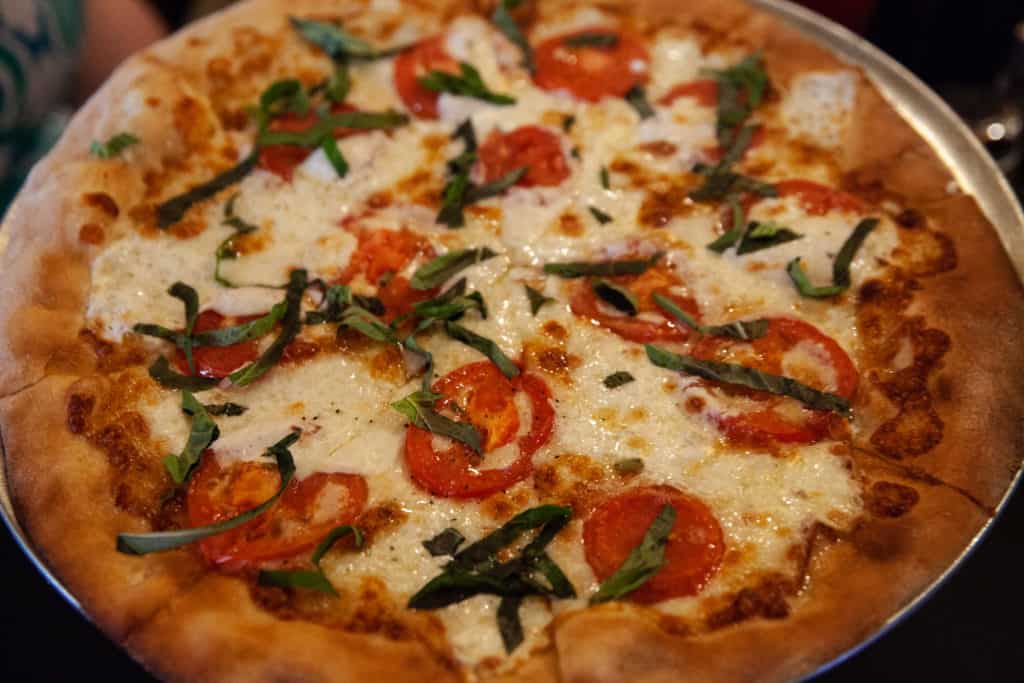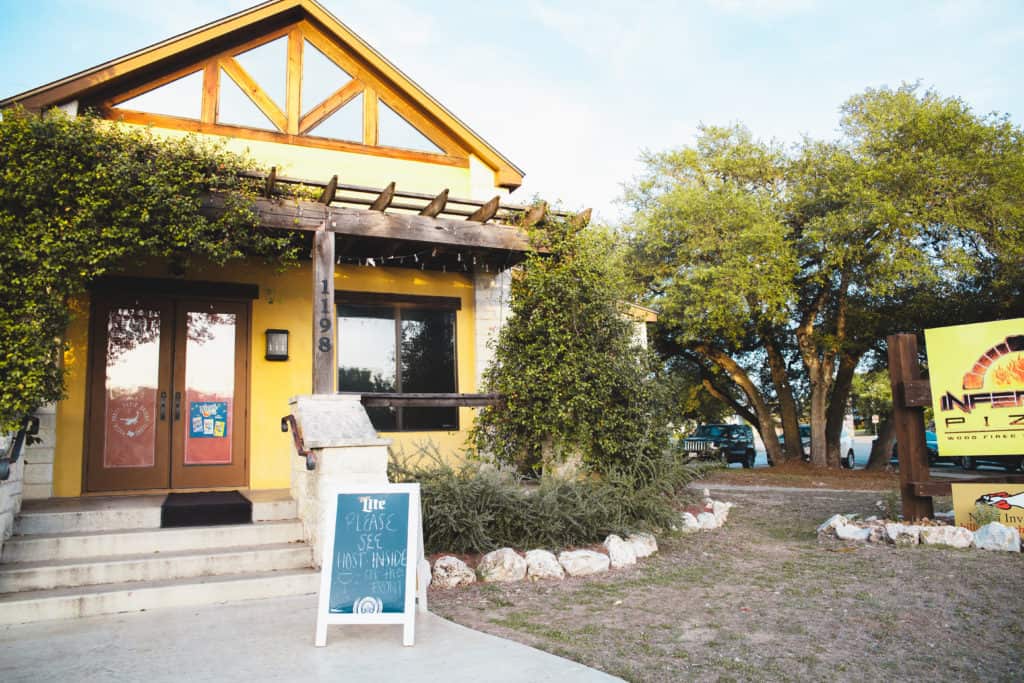 Things to Do in Gruene – Old School Gruene Texas
One thing you have to do in Gruene, Texas is visit the General Store.  You'll find everything Texas themed here, get to sample some fun foods, and order an ice cream at a vintage ice cream counter. Go back in time about 50 years, put away your phones, and make a contest out of finding the weirdest item in the store!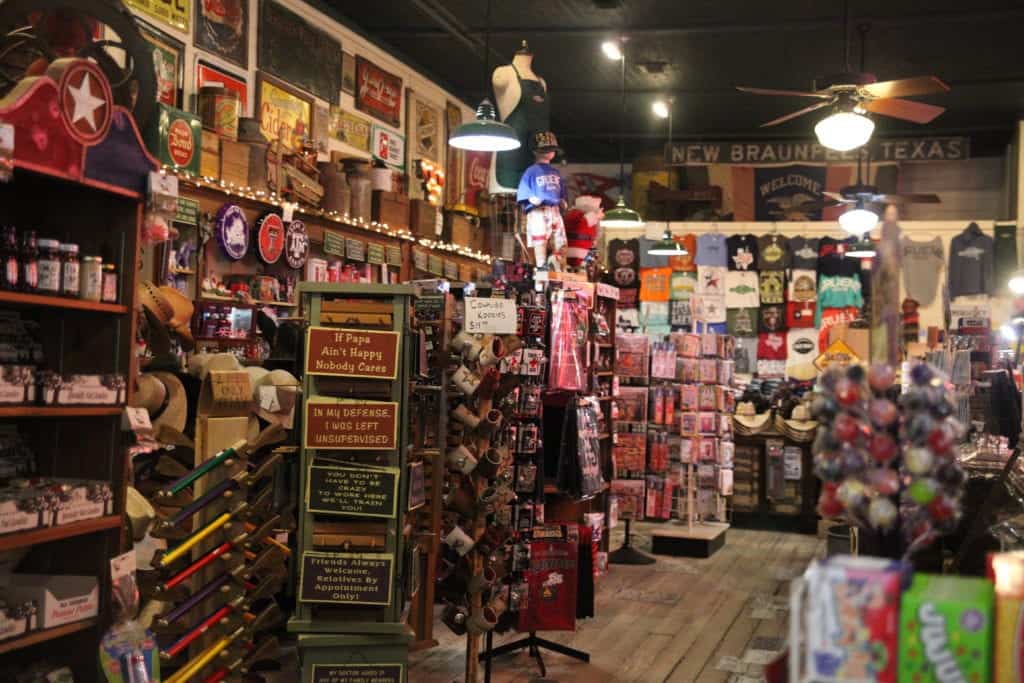 Wine, Dancing, & Live Music in Gruene
This right here is what Gruene is all about! Almost every restaurant features live music and a great crowd! Whether you're a wine aficionado who likes to sit back with friends to enjoy some tastings and a bottle or you like to get up and dance, Gruene has something for everyone.
Grapevine offers free wine tastings. We enjoyed trying German and local Texas wines. The staff are great at finding the perfect pairing for you. Afterwards you can grab a glass and head over to their patio for music and wine.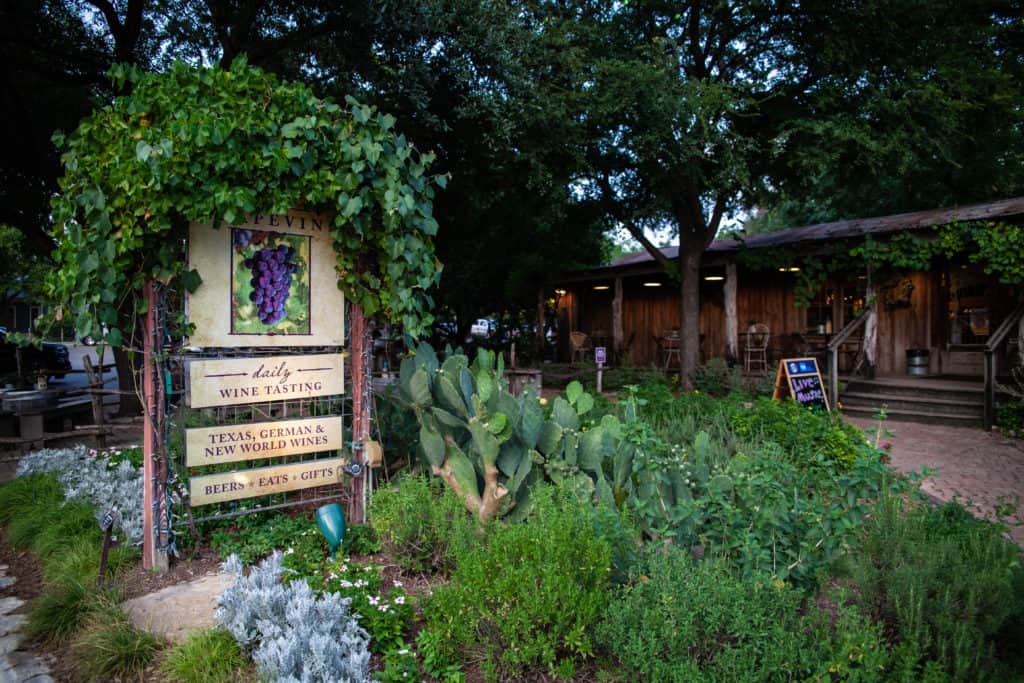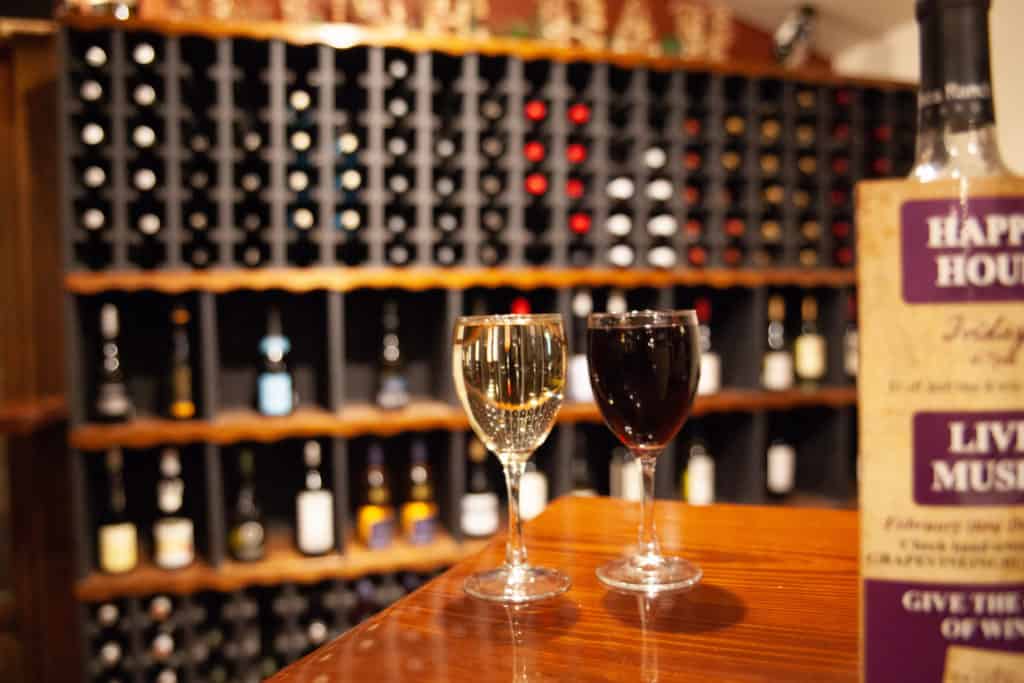 I visit Gruene every few months and love to see the new areas that pop up. This is the most recent area and I love it. Lights hanging overhead, a little snack bar to grab drinks, and an outdoor patio with (of course!) live music! It's a different vibe than the rest of Gruene, but definitely an area to check out! When walking down the square this little area won't be hard to miss and is right next to Got Toys.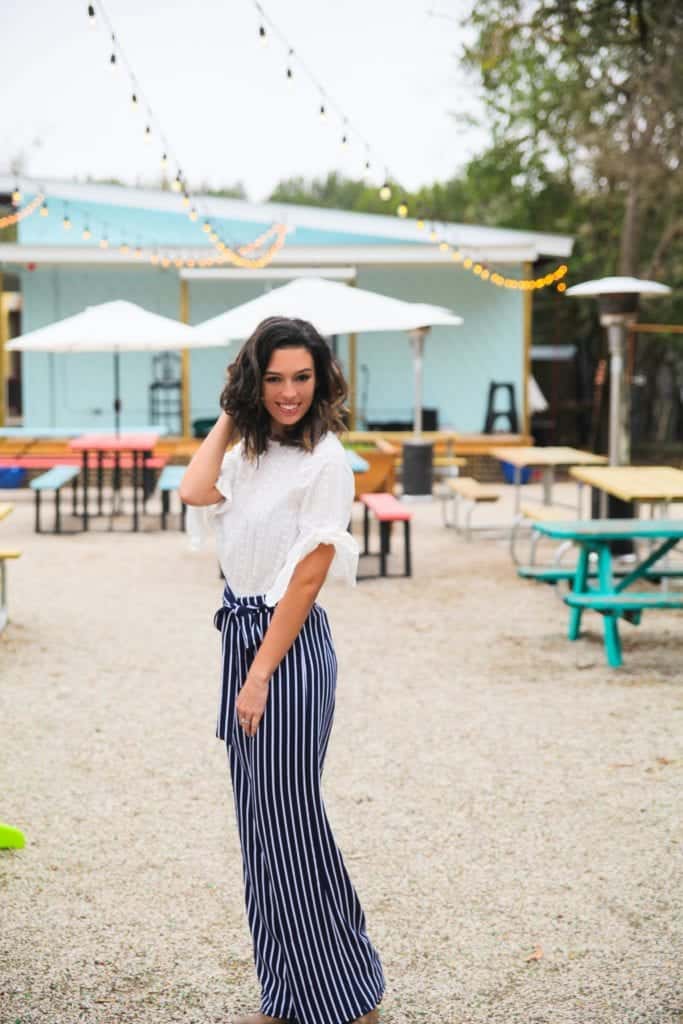 Lastly, and most importantly, is Gruene Hall! This is the oldest continually operated dance hall in the country! Once you step indoors you will see walls lined with signed images of famous artists dated back from 1878. And the best part is that it's still operating! Performers of all sizes come to perform! They have free and paid performances. Last time I walked in couples of all ages were swing dancing to the music and it was a lively sight!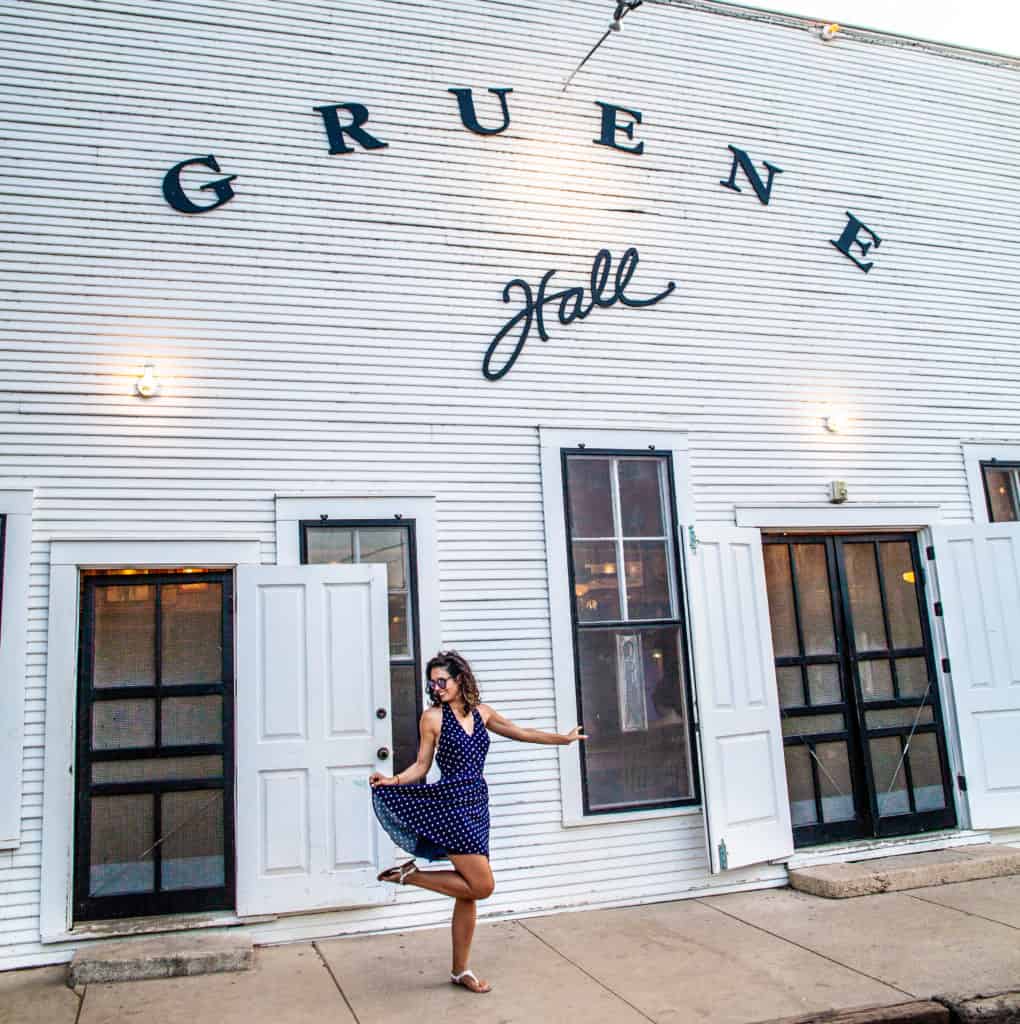 I love Gruene for all that can be offered in such a small area. Once you arrive in this area, you can spend all day hopping from section to section and never get bored!