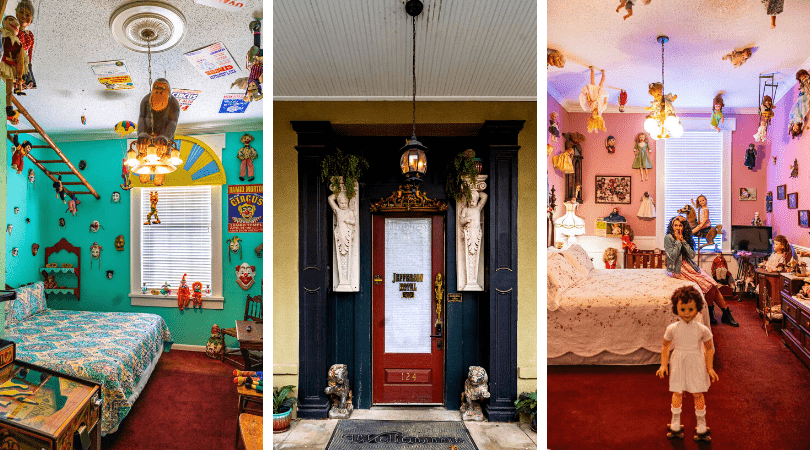 If you are looking to try out a cool experience for your next getaway, then the Historic Jefferson Hotel in Jefferson TX should be at the top of your list of places to visit! The Victorian-style hotel has been offering hospitality for over a hundred years, and it is well known for its array of creepy rooms and countless ghost sightings by guests over the years.
Aside from its haunted rooms, the Historic Jefferson Hotel has a rich history that remains a fixture in the property, including operating as a hotel, brothel, and speakeasy. Being able to be immersed in this history and enjoy the adventure of sleeping in one of its creepy rooms makes staying at the Historic Jefferson Hotel a super cool experience and a great story to tell! Don't forget to explore Jefferson and all of its things to do!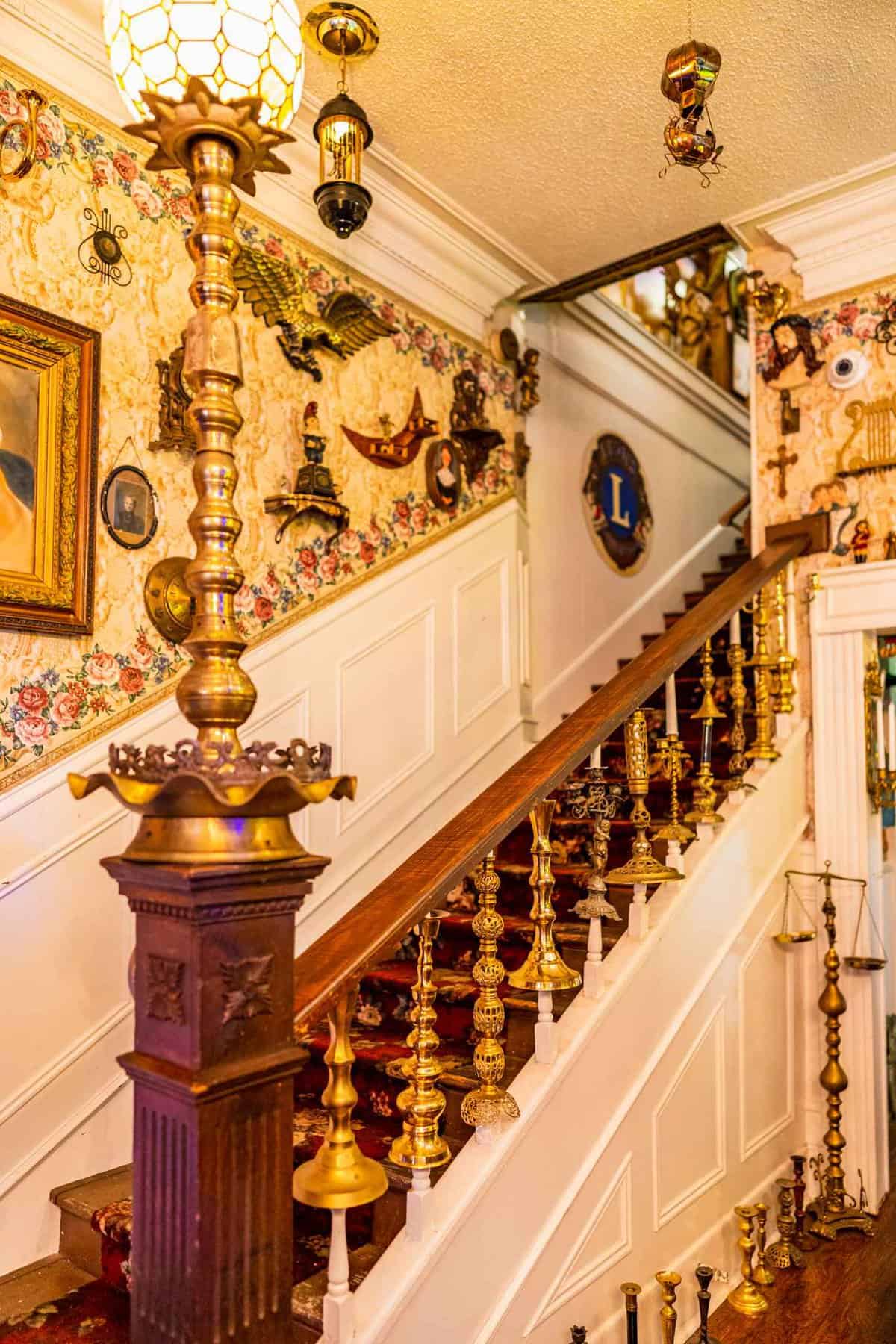 Sleep in a Haunted Room
Staying at the Historic Jefferson Hotel promises the experience of sleeping in one of their rooms that are rumored to be haunted, plus the chance to see one of the ghosts suspected to inhabit the hotel's rooms. The rooms are all completely unique, as each one is a different color and features entirely different decor and designs. Despite their different looks, all of the rooms at the Historic Jefferson Hotel have a certain style that highlights its history, like the antiques that are spread throughout the hotel, feeding into the creepiness of the haunted spaces. If you're lucky, you might even catch a glimpse of a ghost hovering in your mirror or disappearing down the hall.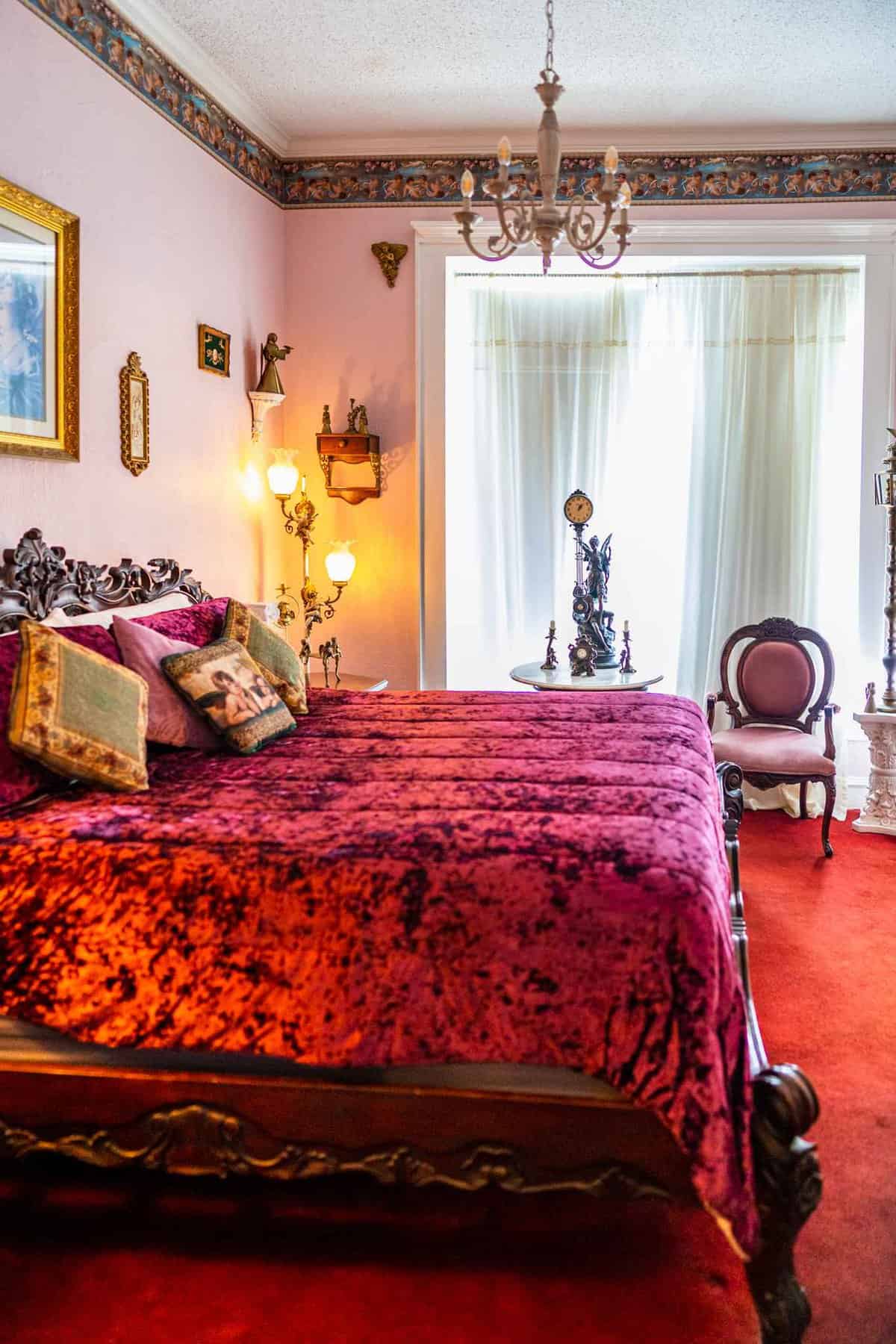 Explore Beyond Your Room
This hotel is one-of-a-kind in more ways than just its rumored hauntings and creepy rooms; there is also an array of hotel features that you can enjoy while staying there. While the historic hotel does not have the conventional luxuries of things like a pool or numerous restaurants, it boasts plenty of interesting spaces to enjoy. Aside from the usual eclectic guest rooms, there are even crazier rooms to check out: the Historic Jefferson Hotel features an all-mirror room, a doll room, and a clown room if you are really looking to sleep in a creepy room.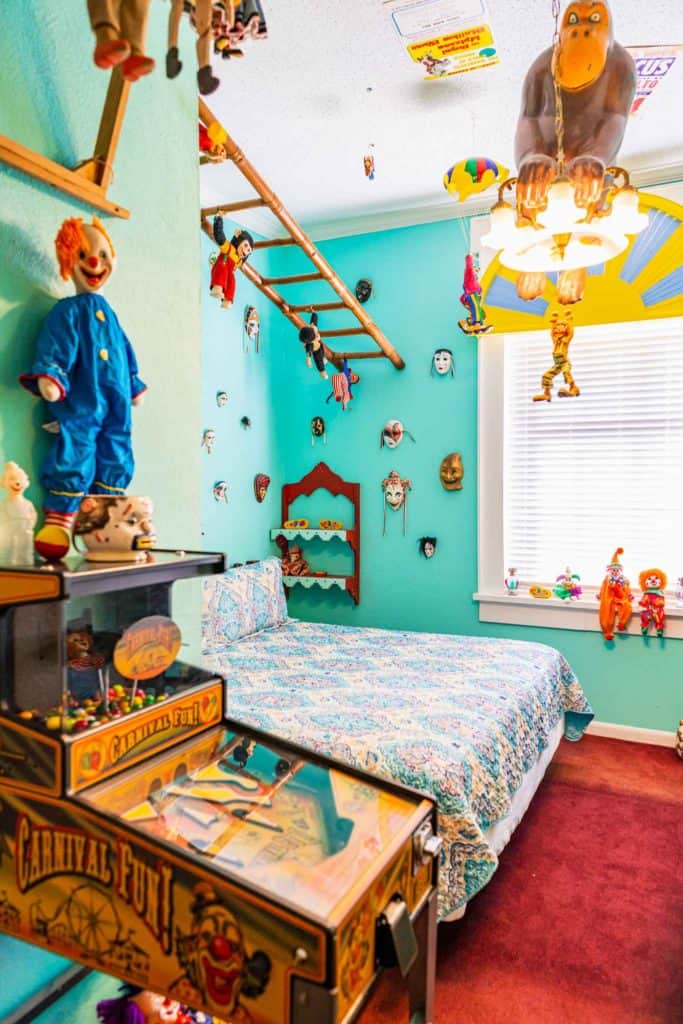 The hotel also has a space called the Crystal Palace Saloon, which was a vibrant nightspot during the Prohibition era. The ballroom is still used to host events and offers nighttime entertainment with dancing and music. There is also a new speakeasy room being developed in the hotel, offering even more fun and entertainment.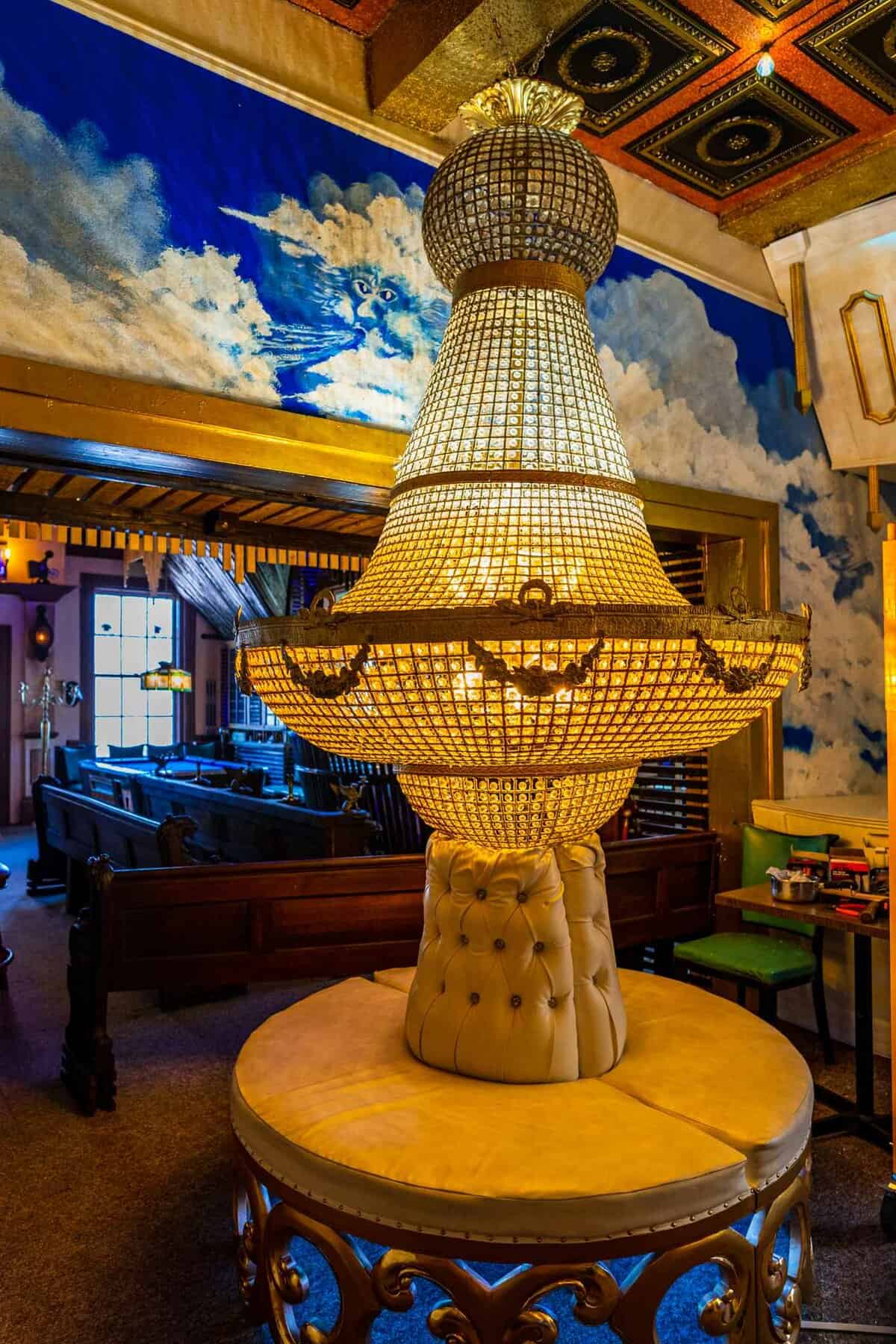 Hauntings at the Historic Jefferson Hotel
The Historic Jefferson Hotel is famous for its creepy rooms and haunted halls, with dozens of guests recounting their encounters with different paranormal spirits. The ghosts are thought to be in some way tied to the hotel's history as a cotton warehouse and a brothel. Some of the most frequently sighted ghosts include a pair of mischievous twins who often run through the halls and prank the guests, a teenage girl who writes messages on the mirror in Room 19, and a young bride who was left on her wedding day.
Read the Jefferson Hotel's Book of the Dead
If you're brave enough to sleep in the creepy rooms at the Jefferson Hotel, then checking out their Book of the Dead will be a perfect addition to the adventure. The book is kept behind the front desk by the staff, and guests are encouraged to record the details of any encounters that they have with ghosts in an effort to keep track of the stories. You can check out volumes of the book if you are interested, or you can add your own experience if you happen to encounter a ghost.
Explore Nearby Jefferson TX
The Historic Jefferson Hotel conveniently sits near the Big Cypress Bayou right next to the Louisiana border, offering plenty of things to do and places to visit in close proximity to the hotel itself. A few cool sights to check out while in Jefferson include the Howe Truss Lighted Bridge, which was built in 1879 and now displays a LED light show every evening, and Bicycle Hill. There are also various shops and dining options nearby in Jefferson as well.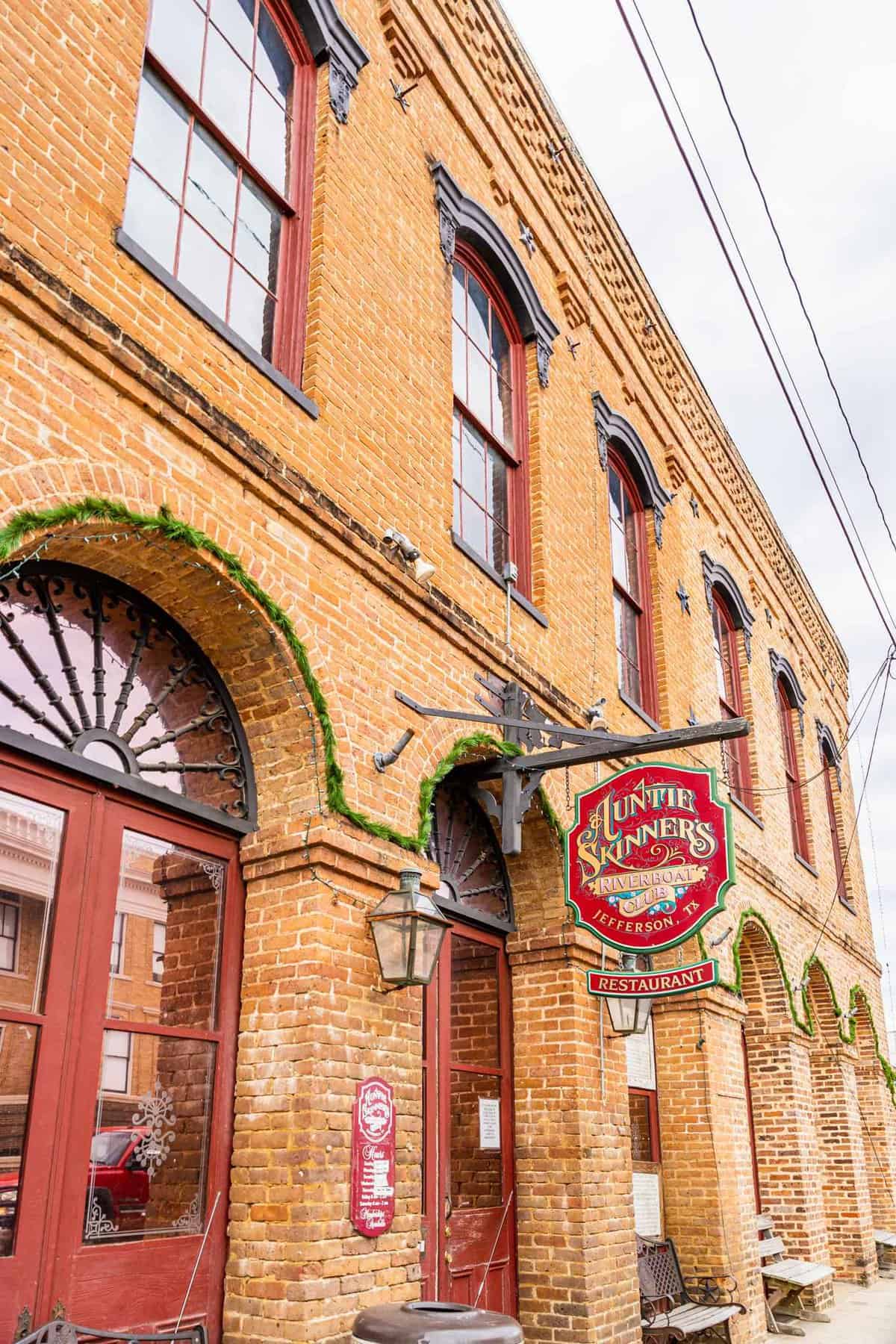 You can also go on a historic walking tour of Jefferson, which takes you past many of the well-known sites and attractions in this historic city. The Carnegie Library is also worth a visit while in town; it was aided in construction by Andrew Carnegie back in 1907 and is one of only five Carnegie libraries still operating in the entire state of Texas.
Sleep in Creepy Rooms at the Historic Jefferson Hotel: Final Thoughts
The Historic Jefferson Hotel is definitely one of the most unique and interesting hotels you can find to stay at in Texas. It draws a lot of attention due to its reputation as being haunted, making it a fun experience to sleep in creepy rooms and learn about people's reported encounters with ghosts. Texas has all types of unique lodging options for you to check out if the Historic Jefferson Hotel inspires you to get out there and explore!
Not only does the possibility of sleeping in a haunted room promise to make the stay a fun experience, but the rooms themselves all have unique designs that make the hotel stand out from others. The Historic Jefferson Hotel is a great place to stay if you are looking for a unique and exciting experience; it features a lot of cool spaces and history to learn about, as well as offering easy access to everything Jefferson has to offer.