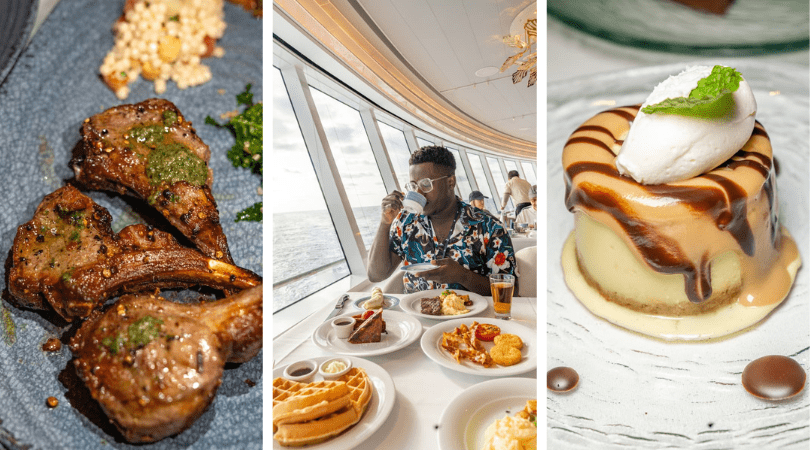 Recently, we enjoyed a cruise from Galveston to Mexico aboard Norwegian Cruise Line's newest cruise ship, the Norwegian Prima. This new ship promised an exciting adventure with all of its amazing amenities, and our journey was nothing short of remarkable.
We were so excited to try the restaurants aboard the Norwegian Prima, and our culinary experience was just one of the highlights of our cruise! My husband and I are huge foodies, so we were most concerned about how much we would enjoy the food.
Once you're aboard a ship and leave port, your options become limited. You can't just go across the street to grab something different, like you would on land. Before we boarded the Norwegian Prima, I browsed through all the restaurant and drink menus I could find. However, the only real way to measure quality, especially when it comes to food and drink, is to taste them for yourself.
The Norwegian Prima Restaurants: What You Need to Know
The Norwegian Prima has a wide variety of dining and drink options, with multiple main dining rooms plus outdoor seating options on Ocean Boulevard. Complimentary dining options include a buffet, the Indulge Food Hall, food trucks, casual dining with pizza and burgers, sit-down restaurants, and bars with pub fare.
They also have specialty dining options for an additional charge, including two Starbucks, but with all the food options, it's just an added plus and not at all required to enjoy eating aboard the Norwegian Prima. There's certainly enough complimentary dining to keep guests happy!
Although Norwegian Cruise Line's ships are known for their quality dining, some establishments from previous cruise ships of the Prima class have made an appearance aboard the Norwegian Prima, but with new menu items.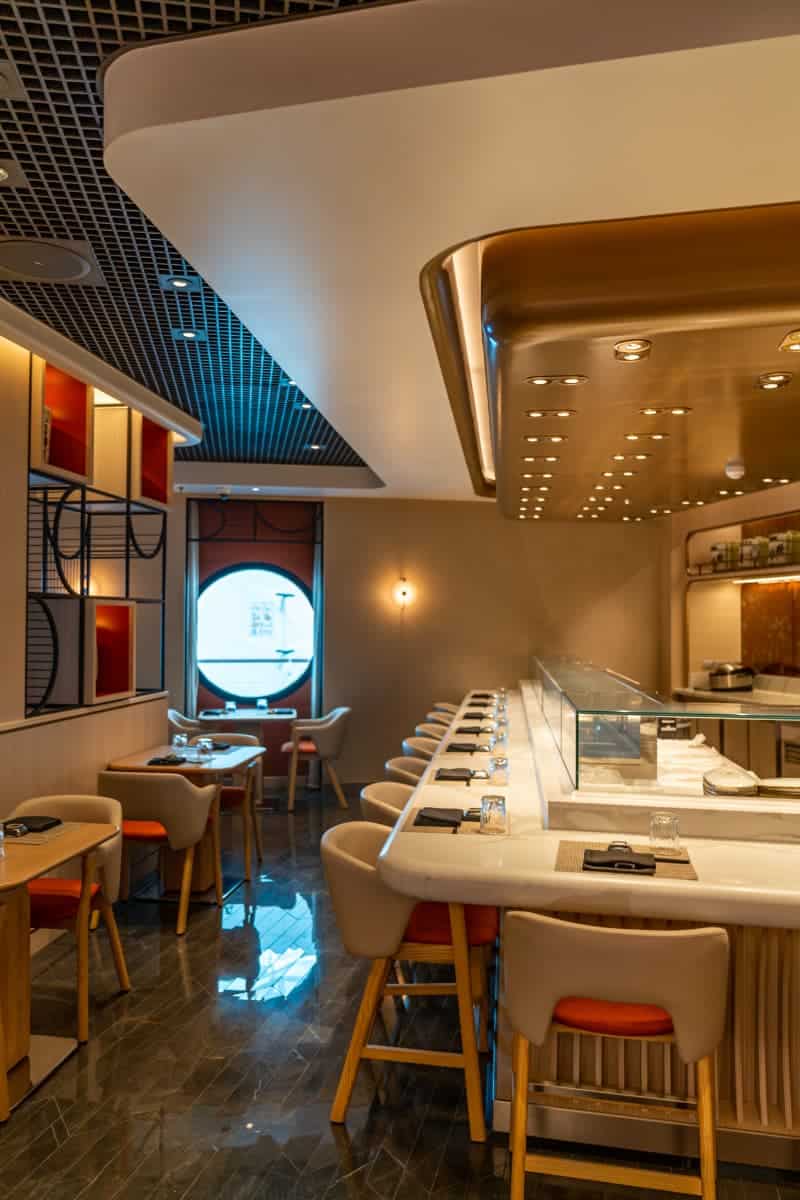 The Norwegian Prima Restaurants: Complimentary Dining
The Indulge Food Hall (Deck 8)
This might be the most genius idea I've ever seen! We spent 80% of our time here because we loved the selection and quality so much. Each table has a digital menu with eight different dining options listed:
Tamara serves Indian cuisine with options like tikka masala, saag paneer, naan, and roti made in a clay oven.
Tapas Food Truck – I'm a huge charcuterie lover, so obviously, this was my favorite place to visit and use as a poolside snack. I loved the Manchego cheese, Prosciutto, and bacon-wrapped dates! The food truck design was so neat too!
Nudls serves a good mixture of different noodle dishes, from Italian to Thai.
Latin Quarter serves Mexican food, and it's the best place to get your guac fix.
Seaside Rotisserie served churrasco-style meats with dishes like lamb chops, grilled pineapple, beef tenderloin, and more. The meat was always well cooked and so moist!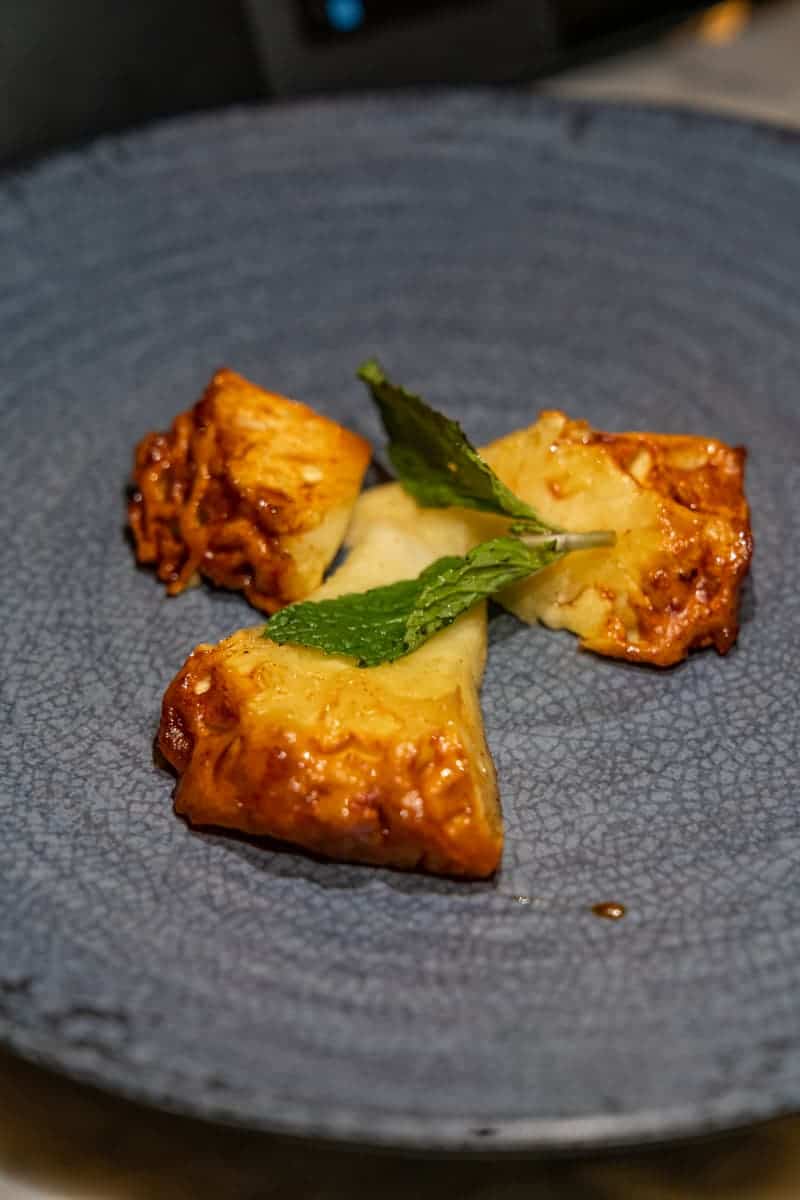 Garden Kitchen is the easiest way to get some greens in with customizable salads. I thoroughly enjoyed their selection, but I would recommend asking for your dressing(s) on the side.
Q Texas Smokehouse – As a Texan, I have huge expectations for my BBQ, so I didn't try this much, but it was still fun to have as an option, and they have some tasty sides.
Just Desserts – This was more of a grab-and-go area with a selection of cakes and pastries.
Just Ice Cream – Similar concept as Just Desserts, but with ice cream.
There are also options for an additional cost available at the Indulge Food Hall including:
A full-service Starbucks (Deck 7 & 8)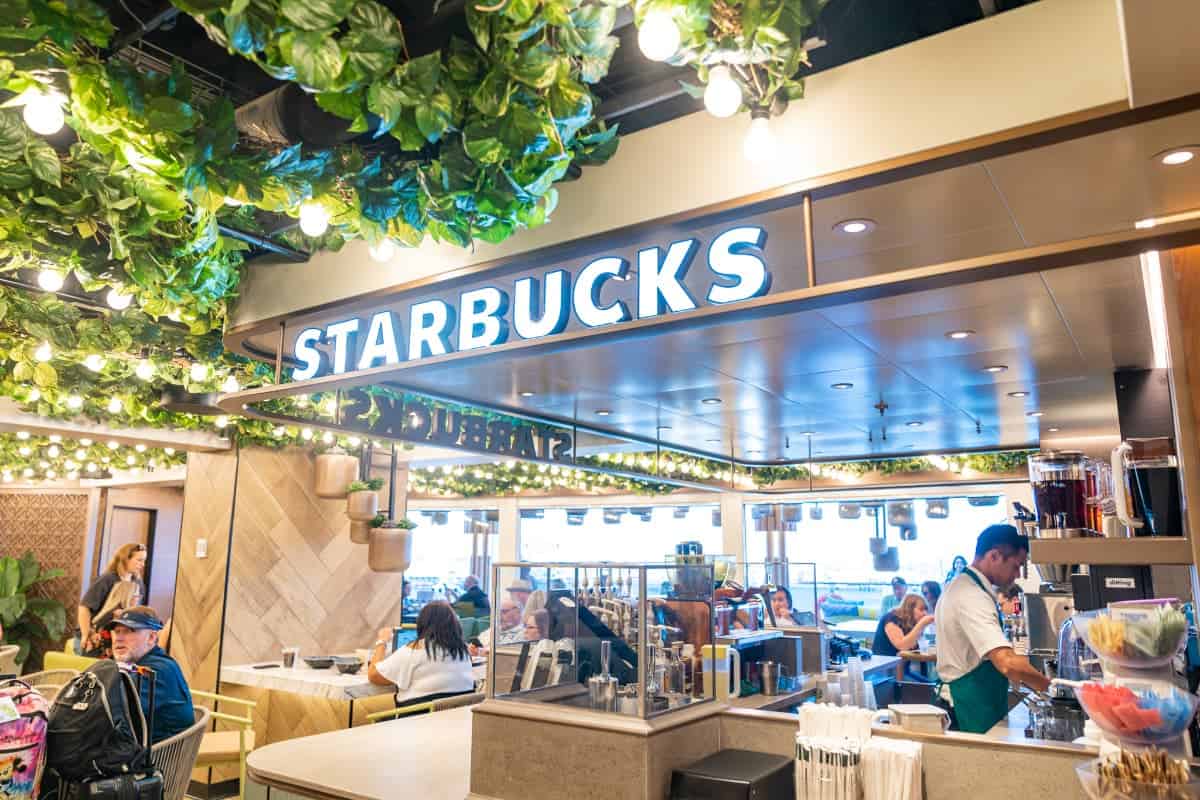 Coco's serves decadent milkshakes big enough to share (and of course get a picture with). It's definitely a splurge-worthy item.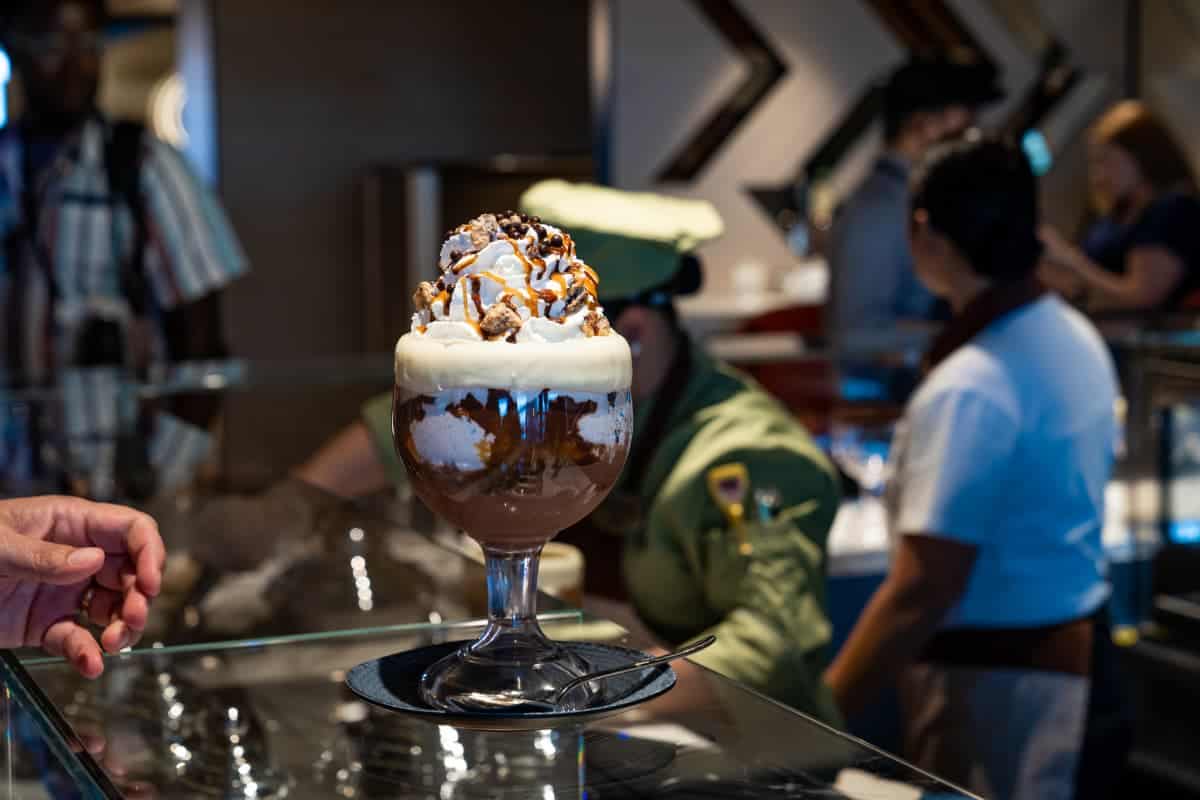 Like a buffet, you get the joy of choosing anything you want while also customizing your portions. You can mix and match your choices or try one plate from every restaurant if you really want to!
The selections rotated throughout our trip, so we were surprised to find something new to try every time we visited. Additionally, every morning, they had different areas with grab-and-go breakfast items such as croissant sandwiches, oatmeal, pastries, and more.
At the Indulge Food Hall, you can also sit at the small tables in front of your favorite spot. You can eat your delicious food at a table, in the bar, or outside in the open air at the outdoor lounge options.
We especially enjoyed this at Tamara, where they offered us small samples so we could try things before ordering. Tamara was one of our favorite spots, along with the Seaside Rotisserie, where we ordered their lamb chops and grilled pineapple with cinnamon.
You can also grab a seat under the cabanas in the outdoor seating area of the Indulge Outdoor Lounge.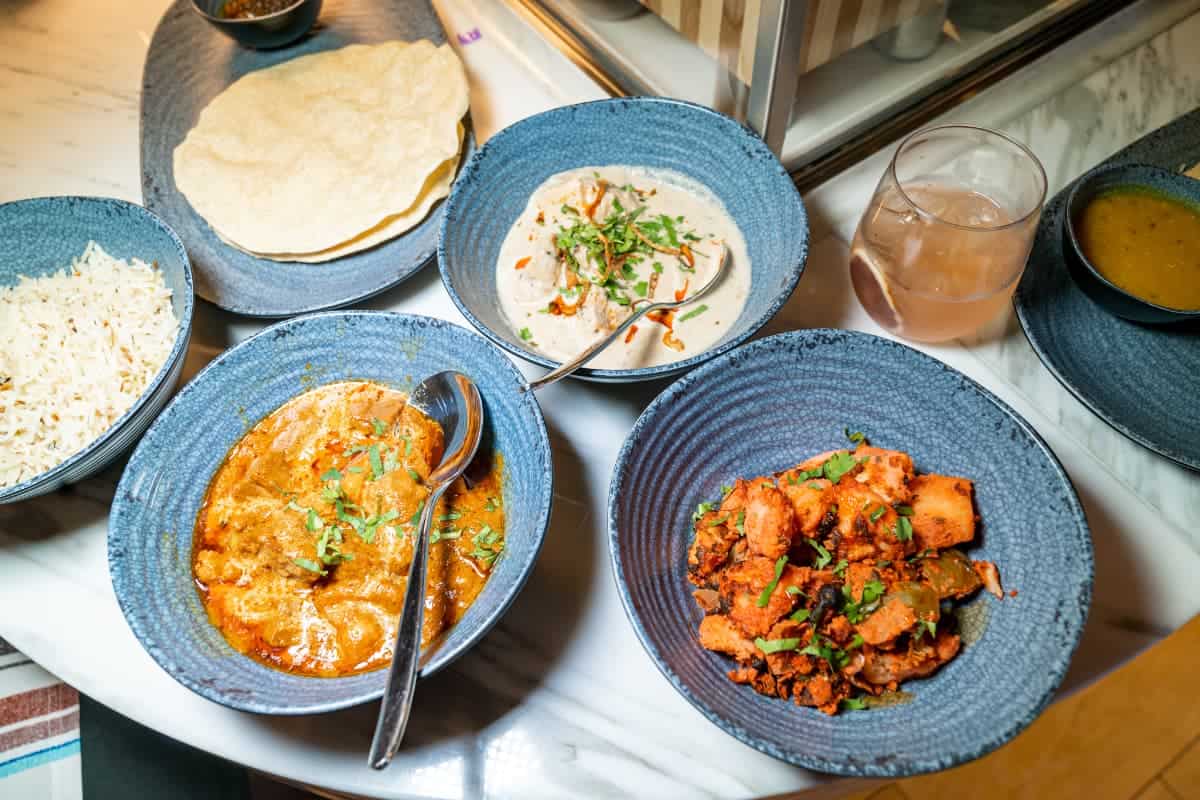 The Buffet at the Surfside Café (Deck 17)
Located on the pool deck, this spot is one of the casual dining options on Norwegian Prima. Breakfast, lunch, and dinner are all offered at this free buffet, with indoor and outdoor seating available.
To be honest, I didn't get to enjoy the buffet as much because the Indulge Food Hall held all of my attention. However, I enjoyed how large of a breakfast spread there was, including traditional breakfast items like lox bagels and beautifully topped French toast and pancakes.
They also had a pre-prepared version of everything you could order off the menu at Hudson's, the Norwegian Prima's fancy sit-down restaurant.