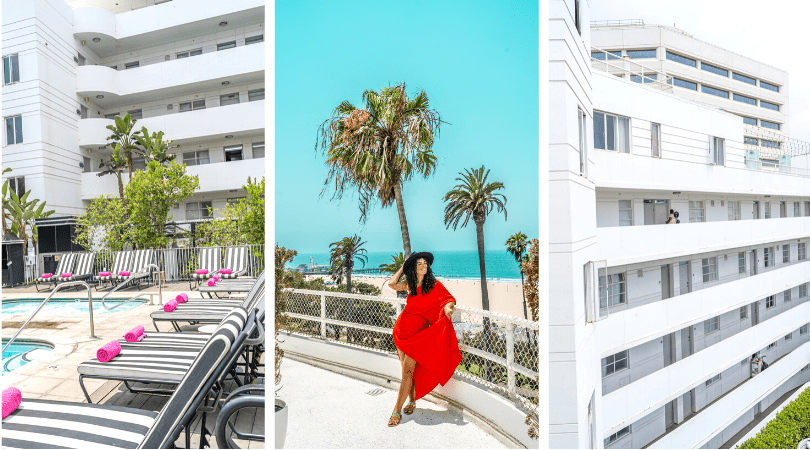 Step back in time at the art deco Hotel Shangri-La in Santa Monica right along Santa Monica Beach. We had such a pleasure staying here on our recent trip to Santa Monica with the spacious suites, pool, and convenient location. See below for our full Shangri La Santa Monica Hotel Review.
Of course one of the things not to miss is the upstairs bar with a view of Santa Monica beach. If you're staying on the top floor your balcony overlooks it. However, if you do get a lower level, you're still able to get this amazing view by grabbing a drink at Onyx.
Hotel Shangri La Santa Monica Review
One of our favorite reasons for staying at Hotel Shangri La was having the pool and hot tub. No matter the weather we could enjoy time in the water and I loved the little pops of color with the pink towels on the chair. They really worked to make sure every detail embodied their art deco theme.
When not enjoying the pool they had a lounging area with table tennis and yard games.
Hotel Shangri La Santa Monica Review: The Rooms
One thing we loved about SHangri La Hotel was just how spacious their suites were. It was so nice to come back after a long day of exploring and plop down onto the bed and couch. We even had a little kitchen in case we decided we wanted to dine in.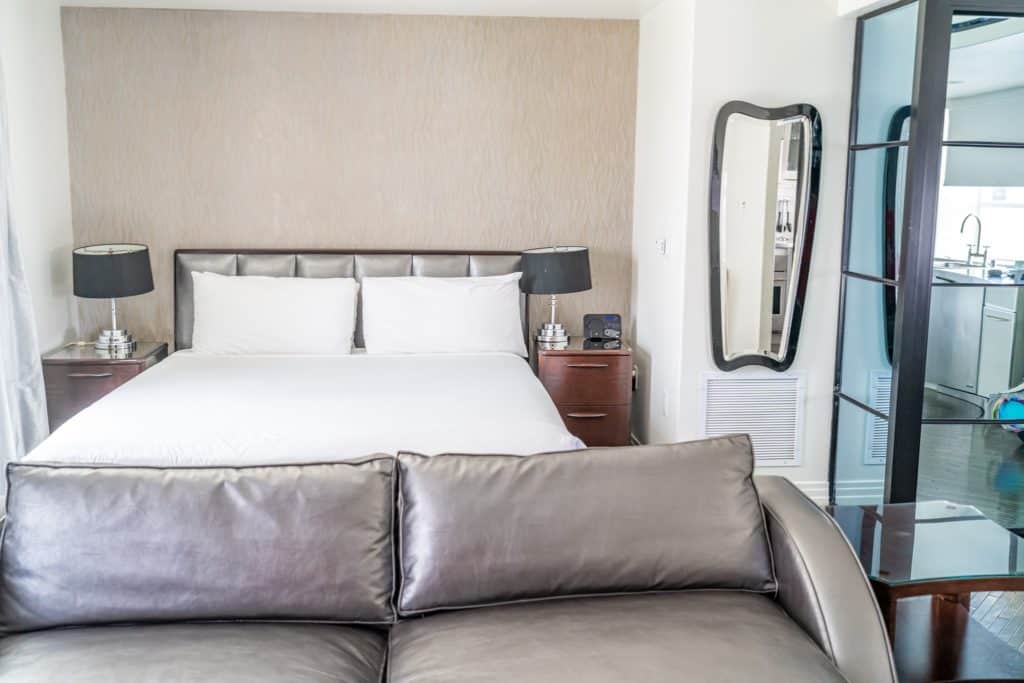 An even bigger highlight was the bathtub. It was huge! We definitely made sure to take advantage of it!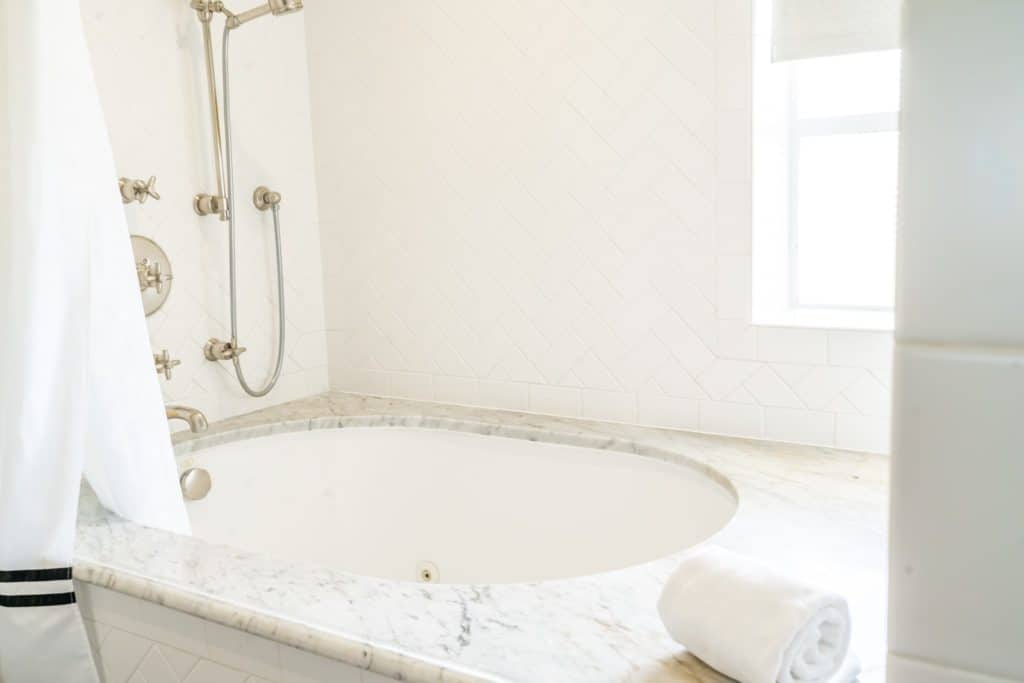 Shangri La Hotel Santa Monica Final Thoughts
Overall, we loved the Hotel Shangri La. To be able to visit a previous decade with all the little details and proximity to the beach made this hotel extra special. When not enjoying our hotel, we enjoyed getting to explore all the fun things to do in Santa Monica.