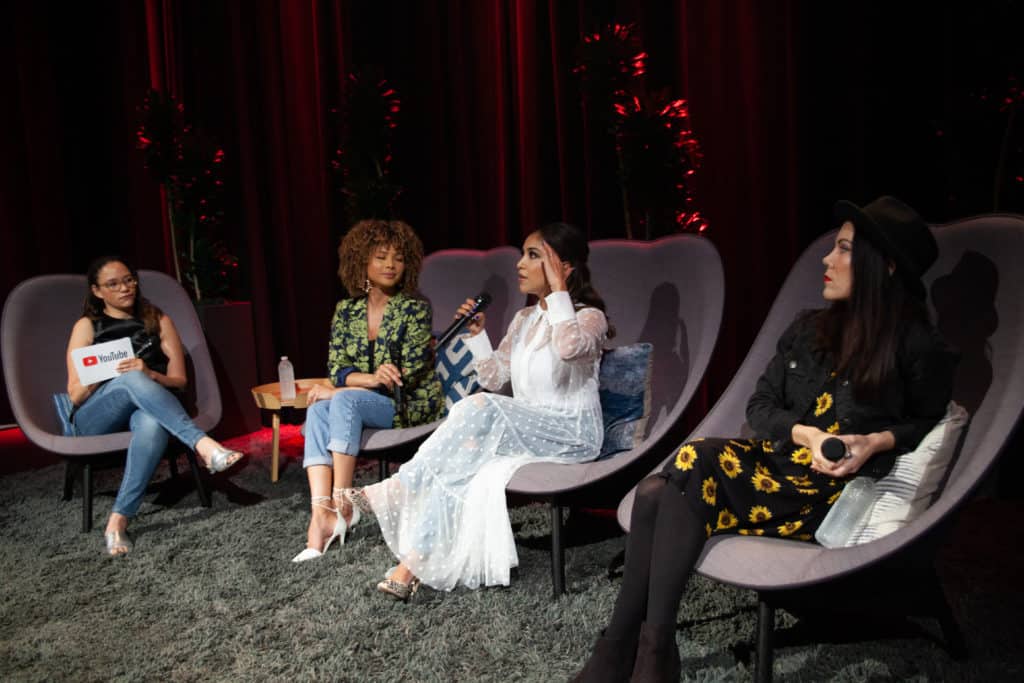 The We All Grow Latina Summit was a one of a kind experience that I got to attend for the first time this year. From the sponsored field trips, to the two days of summit, and the following wellness day, I couldn't cover it all. There was so much good stuff. So keep reading to learn all about the first day's sponsored field trip to Youtube and the Ceremonia and all the questions I had (because I had a lot).
YouTube Field Trip
I never imagined I could be at the YouTube Creator Studio! We arrived to their lounge where there was a barista on site serving custom espresso drinks! What I'm going to need all weekend!
We sat down where we got to learn about the creator studio where people with over 10k subscribers (one day!) can come in and work for free. We also learned that YouTube has online FREE courses to help with all different aspects.
We broke into groups where we learned about some of the incredible tech that YouTube employs. Now you can watch 360 videos and do some pretty cool virtual reality stuff right from your home.
We got to tour the studio, see the different filming rooms, and ogle over the equipment rooms filled with lights, cameras, and other equipment available for YouTube creators! Don't forget to give your girl a follow so one day she can live this dream!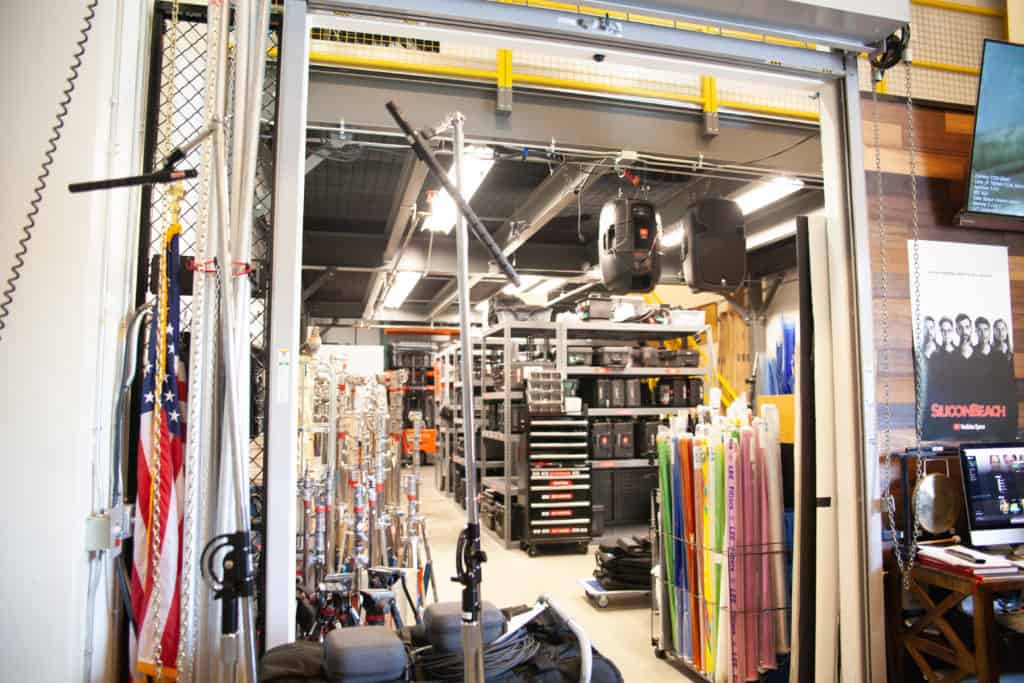 Lunch Time
YouTube had catered a healthy lunch with greens and salmon flavored to the point that eating healthy just got a whole lot more appealing!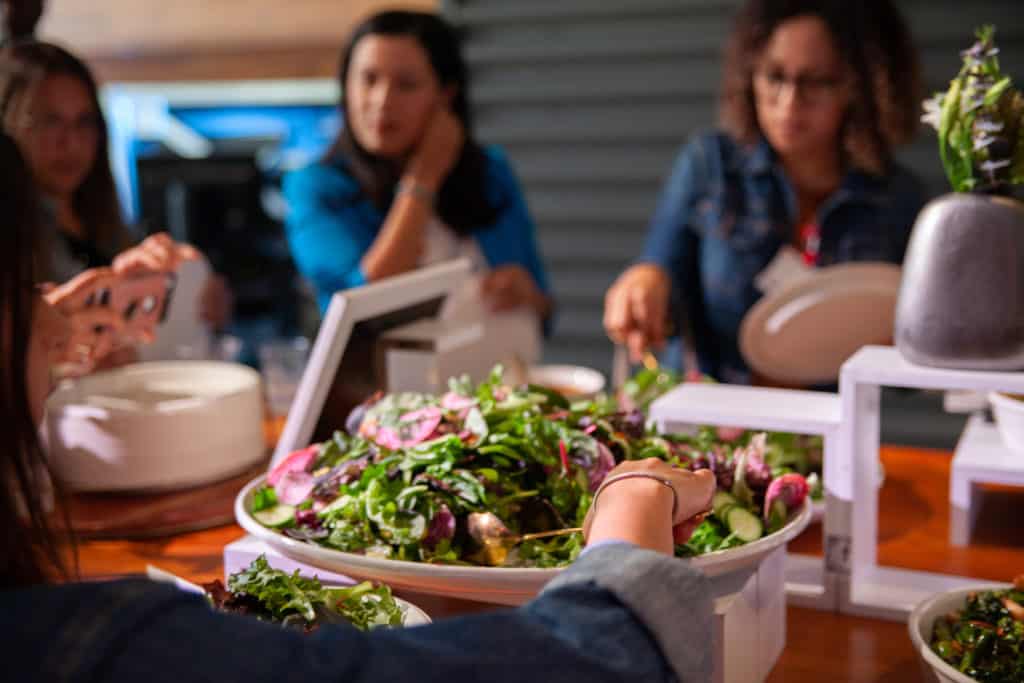 Meeting Top Latina YouTube Creators
The absolute highlight of the trip was meeting 3 top Latina YouTube creators! Dulce Candy, Jenny Lorenzo, and Doralys Britto all met to share their knowledge and life experience. From gear, to finding passion, to tips on growth, and more, I recorded most of it for you to see since I couldn't put it into words!
Until Next Time YouTube
With our minds filled and our hearts inspired, we said goodbye to YouTube for now. We returned back to Hotel Maya where Dove had treats and refreshments available!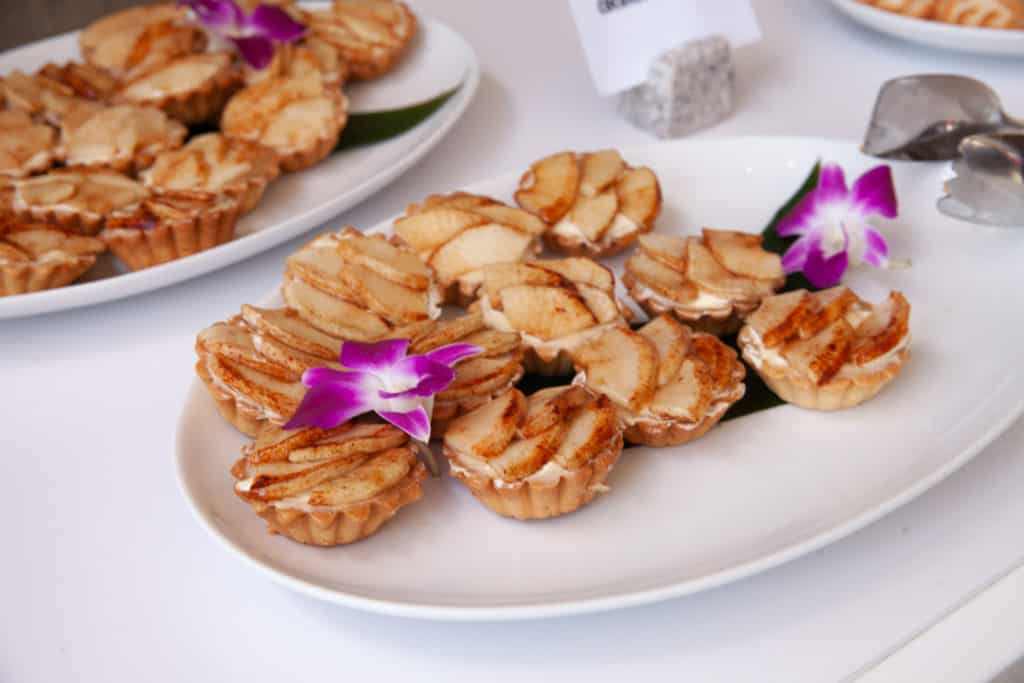 We also had a goodie bag with so many of the amazing vendors at We All Grow!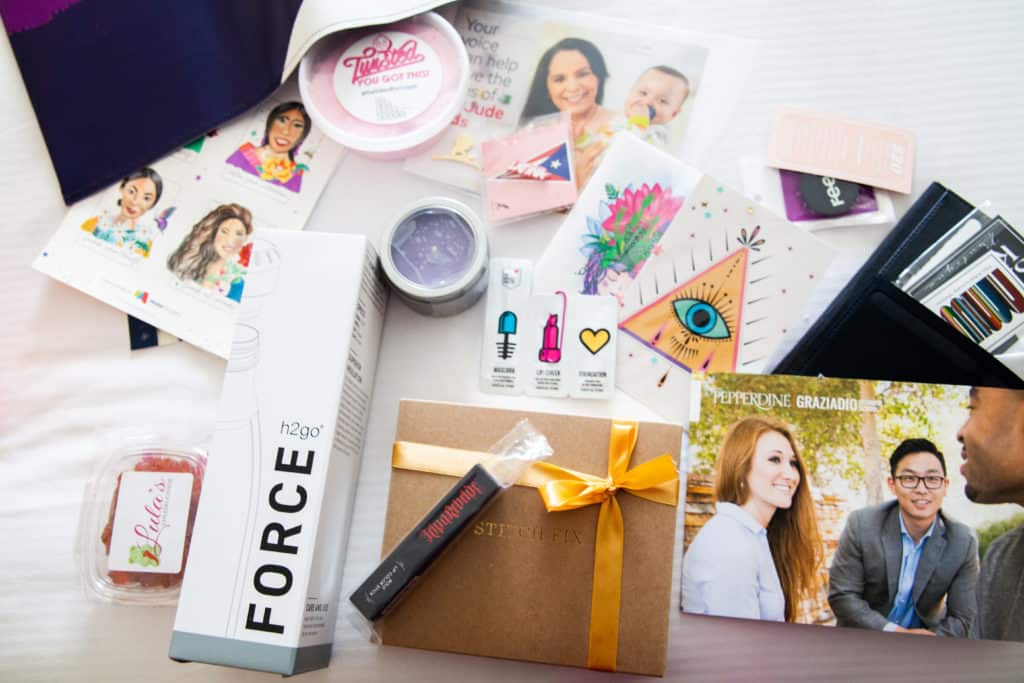 Ceremonia
What to Wear to the Ceremonia
If you're a first timer like me, this was one of the biggest questions I had! For our Ceremonia we had different themes: Loba, Diosa, Guerrera, Bruja, y Sabia. Some people got into the theme.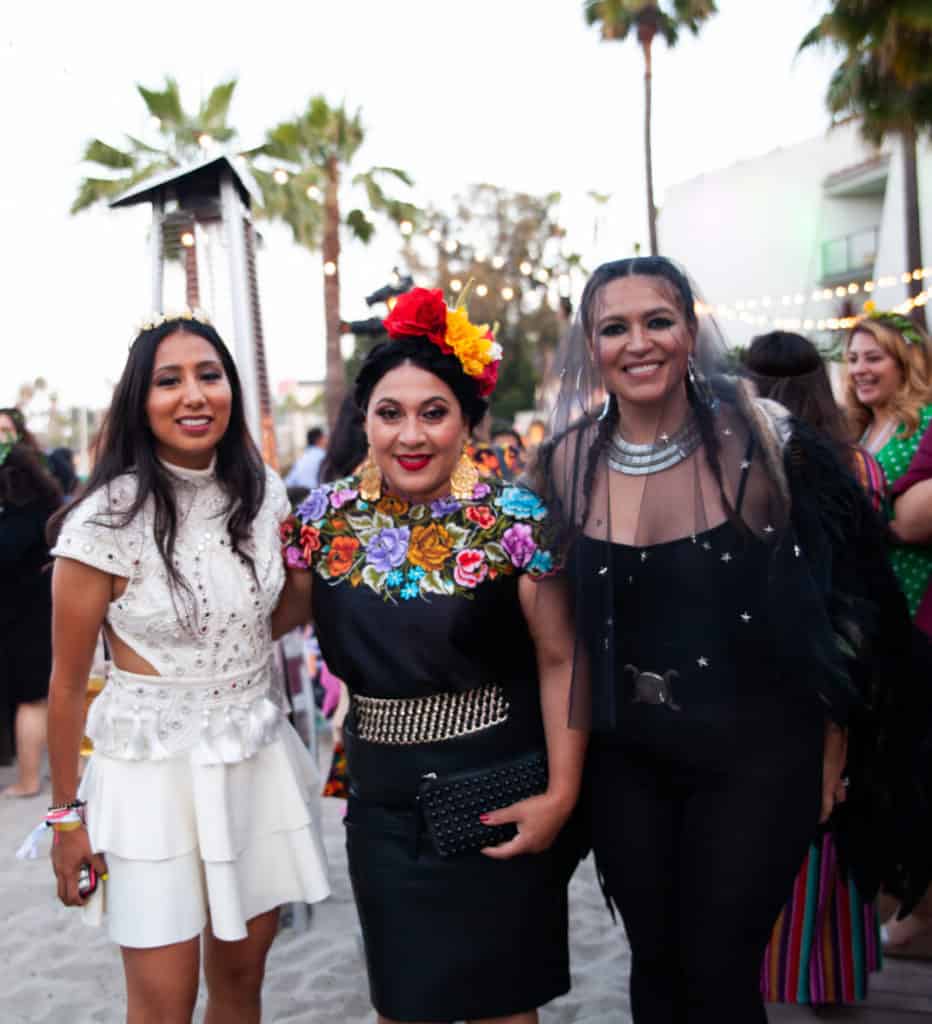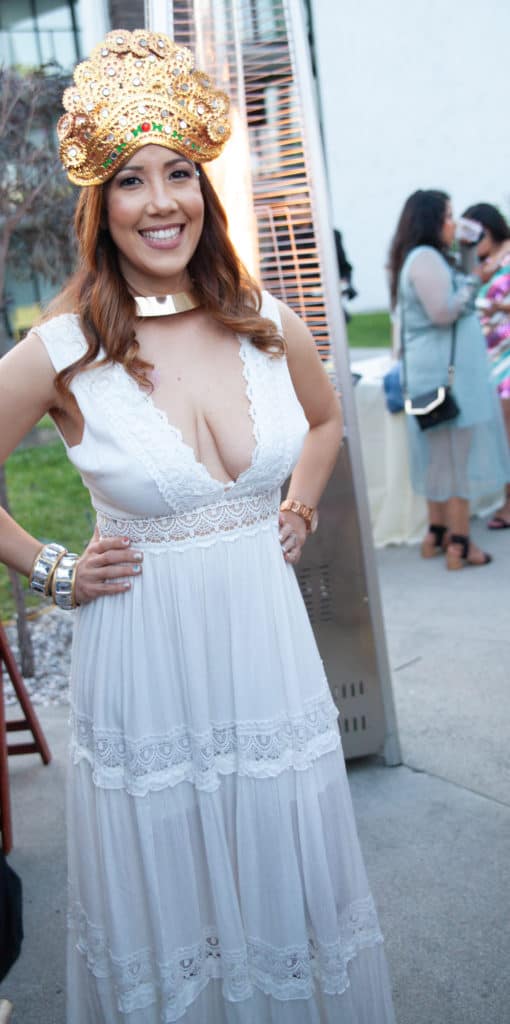 Others showed off fun Latina designs.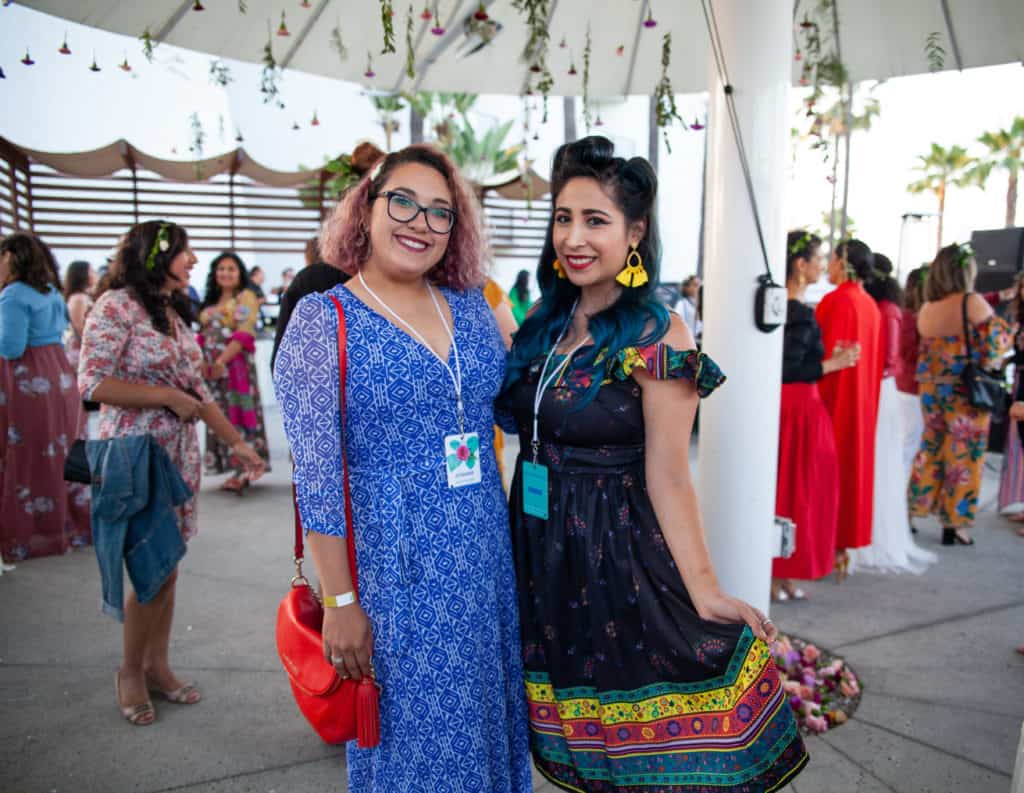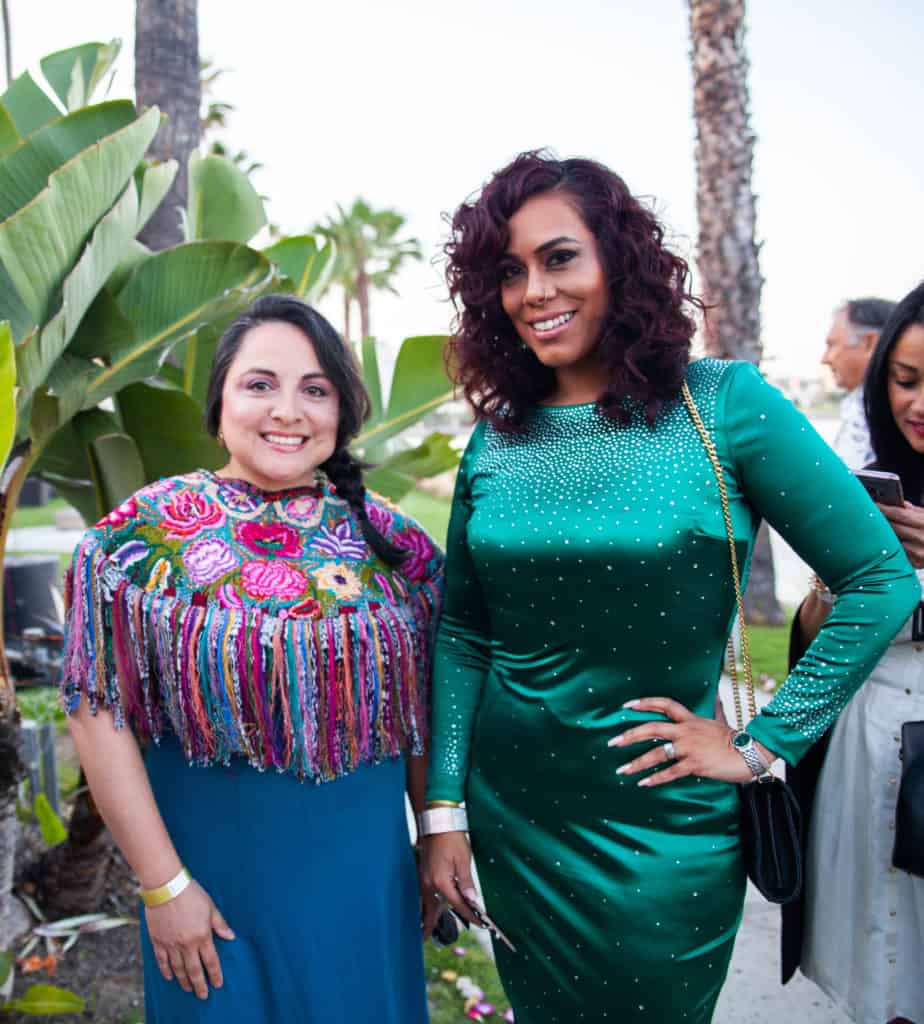 And others dressed cute and casual! You really can't go wrong with anything and wear what makes you feel good!
Ceremonia at We All Grow Latina Summit
Ceremonia was a beautiful chance to kickoff what was going to be an incredible weekend. There were stations to make flower crowns with Pretty Lil Things, readings, a limpia, illustrations by the Brooklyn Bruja, and more.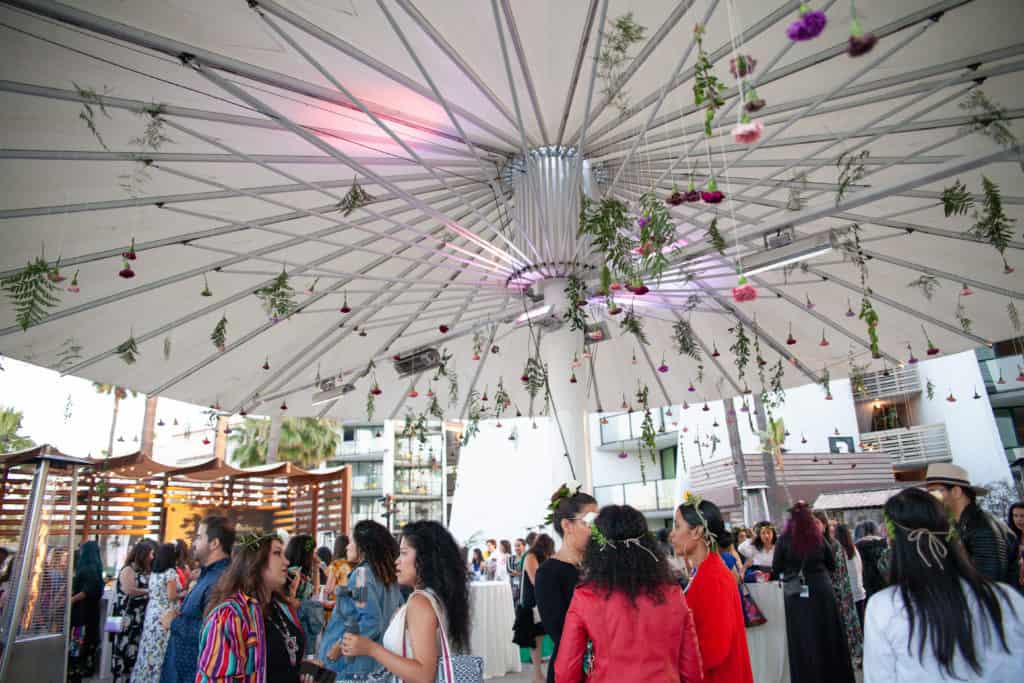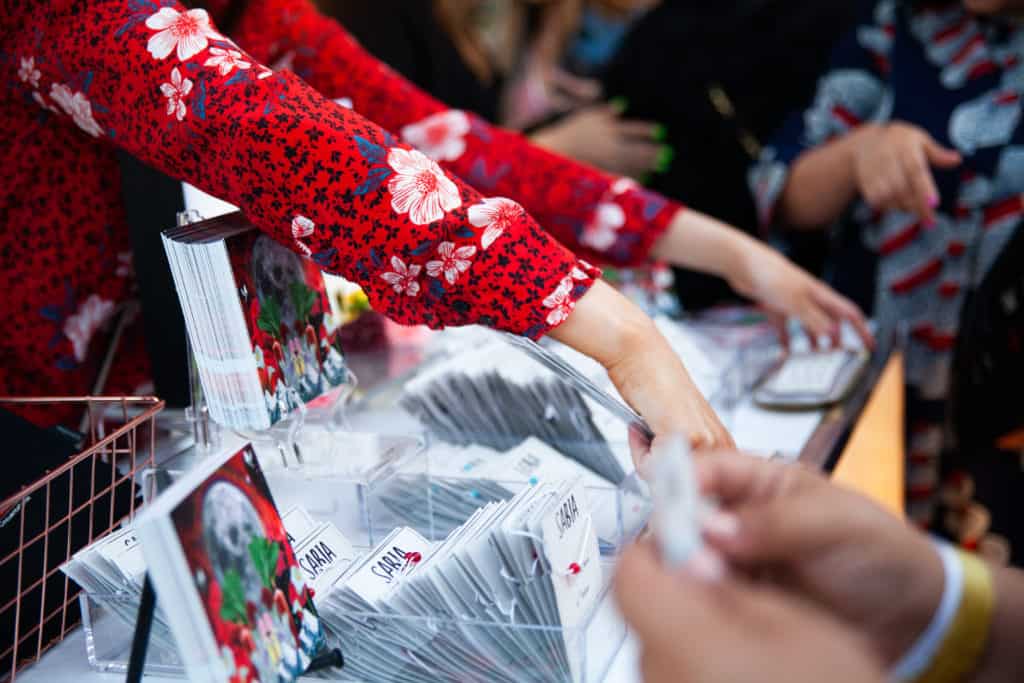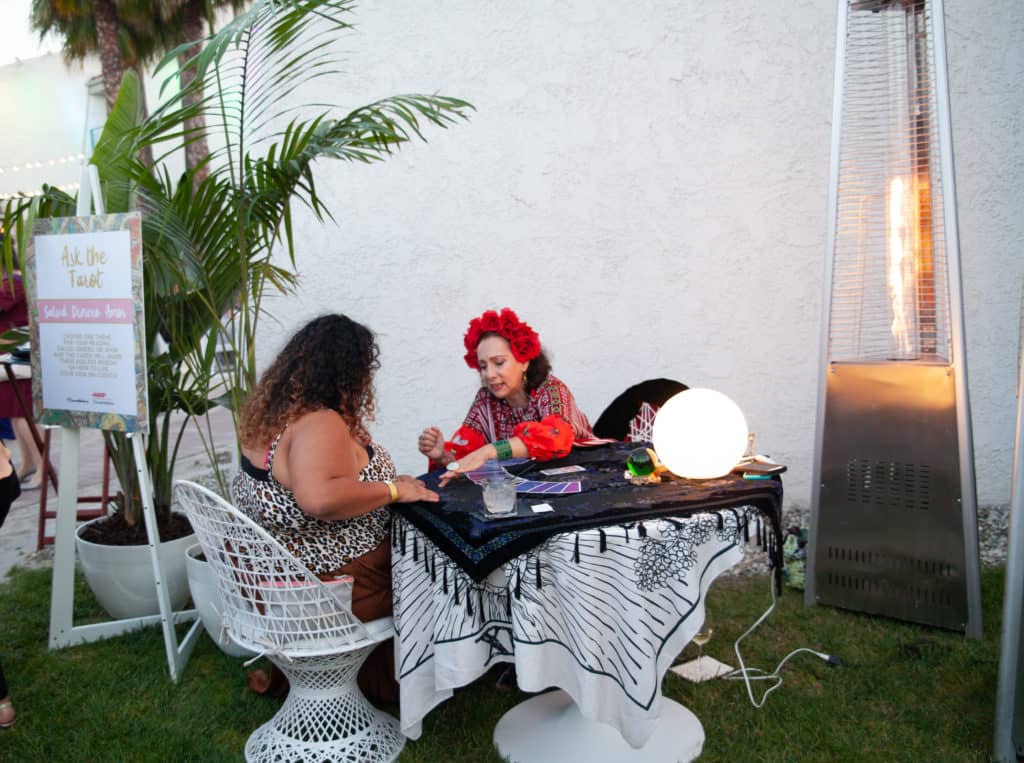 And so much good food! A taco station and a salad station to keep us going.
As it grew dark, Las Cafeteras came on stage where we danced from bachata to cumbia and everything in between. It was a night to remember filled with fun, dancing with strangers that would turn into friends, and power that would only continue to grow as the weekend progressed.
The We All Grow Latina Summit YouTube field trip and Ceremonia was just the beginning to an unforgettable weekend. I can't wait to share all of the wonderful wisdom and knowledge I got so make sure to check out the recap of the summit!