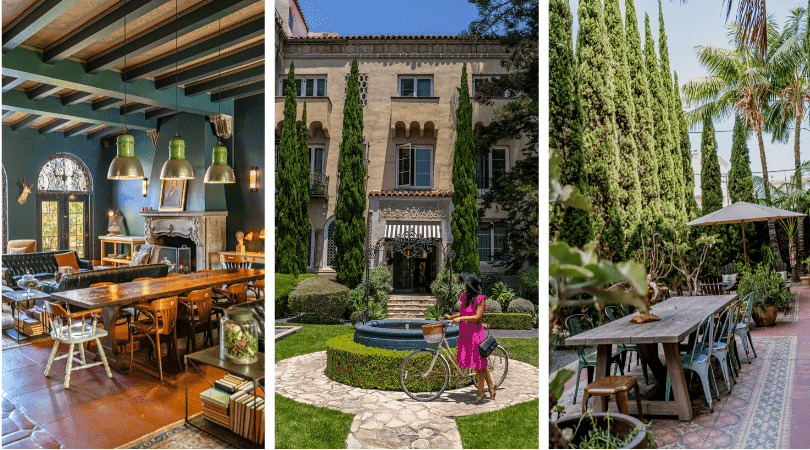 When I think of Santa Monica I'm thinking of blue skies, colorful buildings, and the endless beaches. What pleasantly surprised me was the historic Spanish hotel where I could escape to the European countryside in between all my beach excitement. The Palihouse Hotel brings historic charm with so many unique touches that make visiting this hotel just as much part of the experience. Read our Palihouse Santa Monica review below. And don't forget to check out all the fun things to do in Santa Monica.
Palihouse Hotel Santa Monica
As soon as we walked into the Palihouse Hotel we knew it was going to be an incredible stay. The front courtyard was stunning and as you walk into to check in there are the beautiful blue walls and thoughtful furniture touches. There was so much art and things to look in. You walked out back filled with greenery that just set the perfect scene.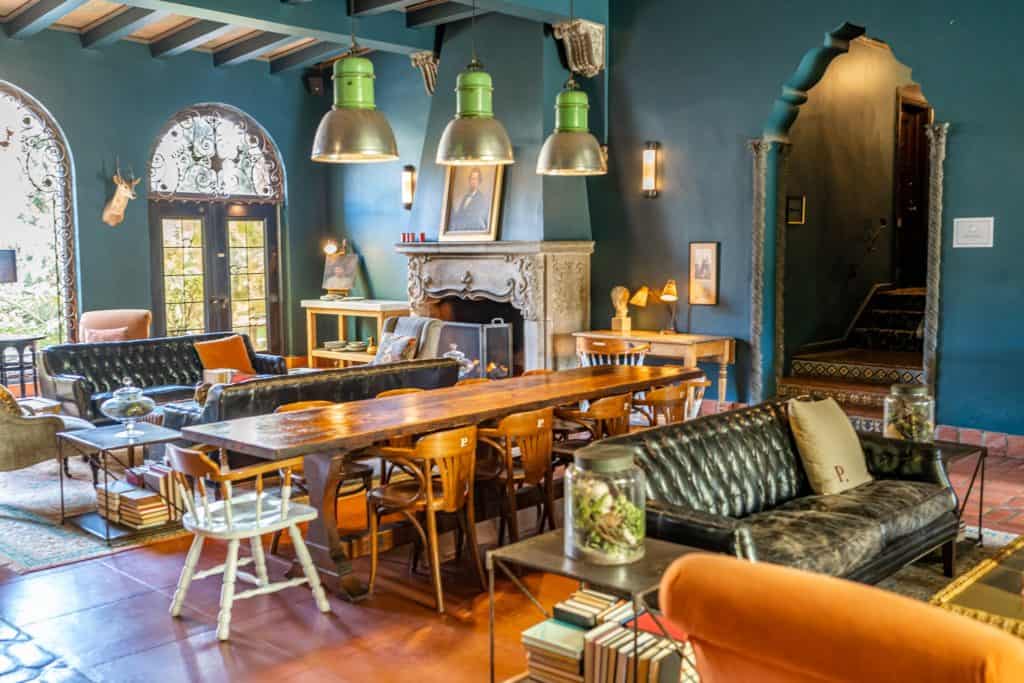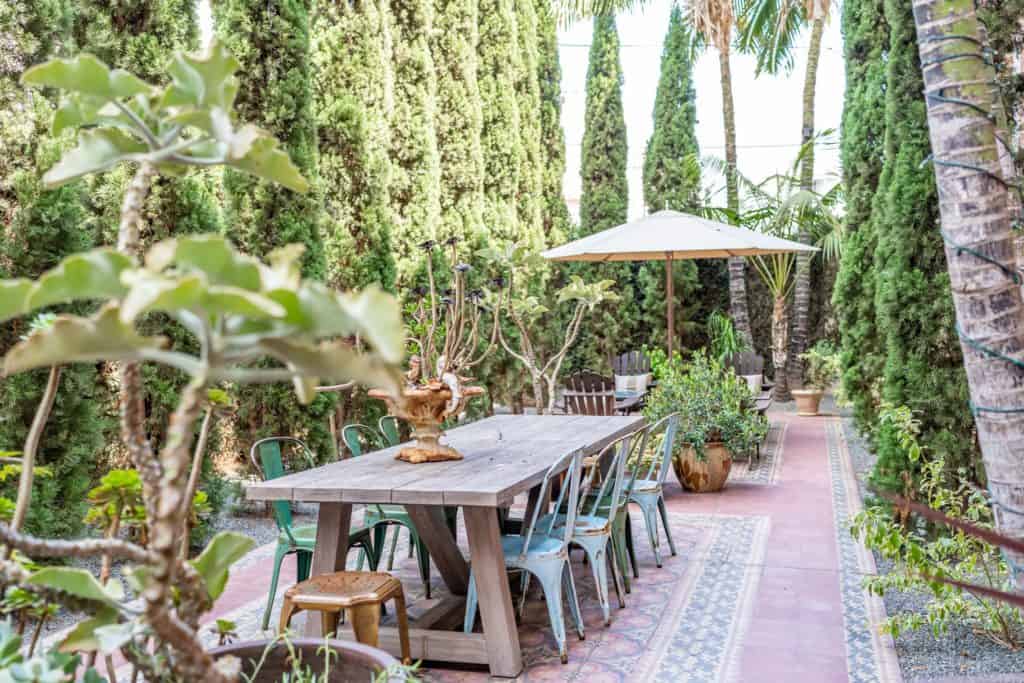 The Palihouse Santa Monica had bikes we could rent out and we were within walking distance to downtown Santa Monica. The great thing about Santa Monica is that it's such a bike friendly city and you don't need a car to get around.
Palihouse Hotel Santa Monica: The Rooms
Anytime I can escape past the normal white walls and can find some personality in a hotel bedroom, I'm always excited. The rooms themselves are spacious and our window even opened out to the courytard. The different wall paper patterns were so fun and added to the stay.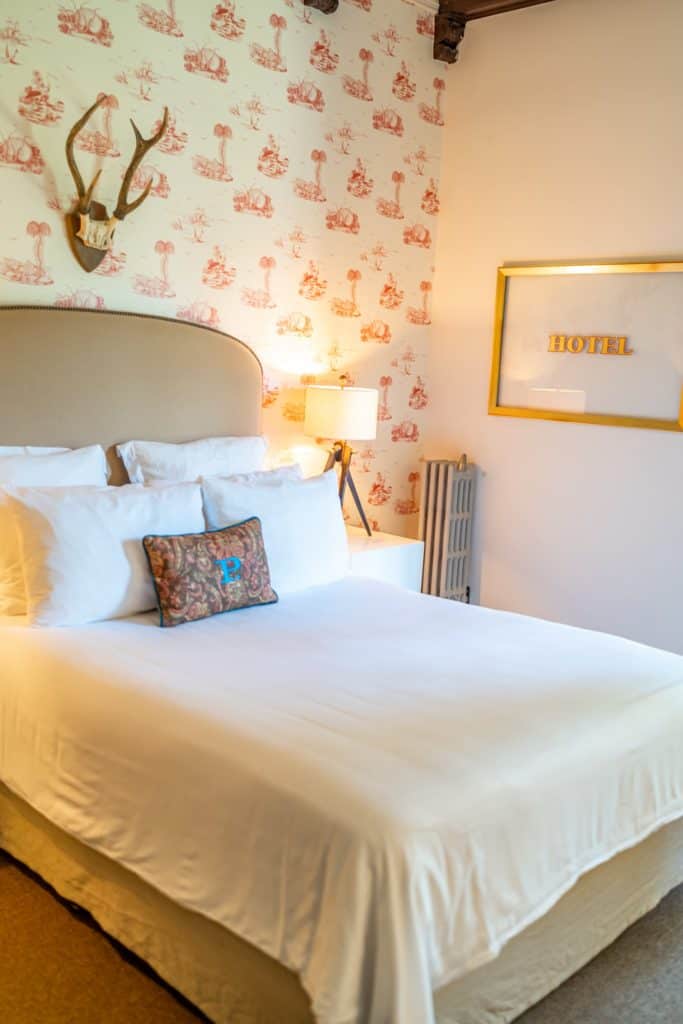 Palihouse Hotel Santa Monica Review: Final Thoughts
The Palihouse Hotel in Santa Monica was an experience of its own! To find something like this was such a great treat in Santa Monica and I would recommend it to anyone looking for a unique experience. While there don't forget to check out all of the fun things to do in Santa Monica.