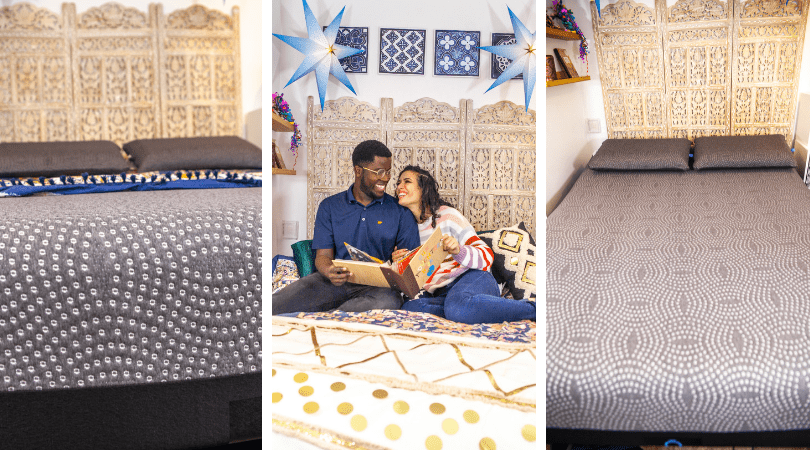 After moving into our new place, my husband and I were so excited to make it the place of our dreams. Looking at all the different mattresses was overwhelming. Considering a mattress typically lasts for 7-10 years, we were committing to a long-term relationship, and we wanted to make the best decision. As someone who sleeps on my side, deals with lower back pain, and manages to get hot at night, I wanted to to find a mattress that could solve these issues. So after hours of research, I was excited to partner with Ō by Neven for their affordable luxury bed in a box Allume mattress. Read all about my experience with, and review of, the Ō by Neven Allume mattress, and be sure to read to the end for a Ō by Neven discount code.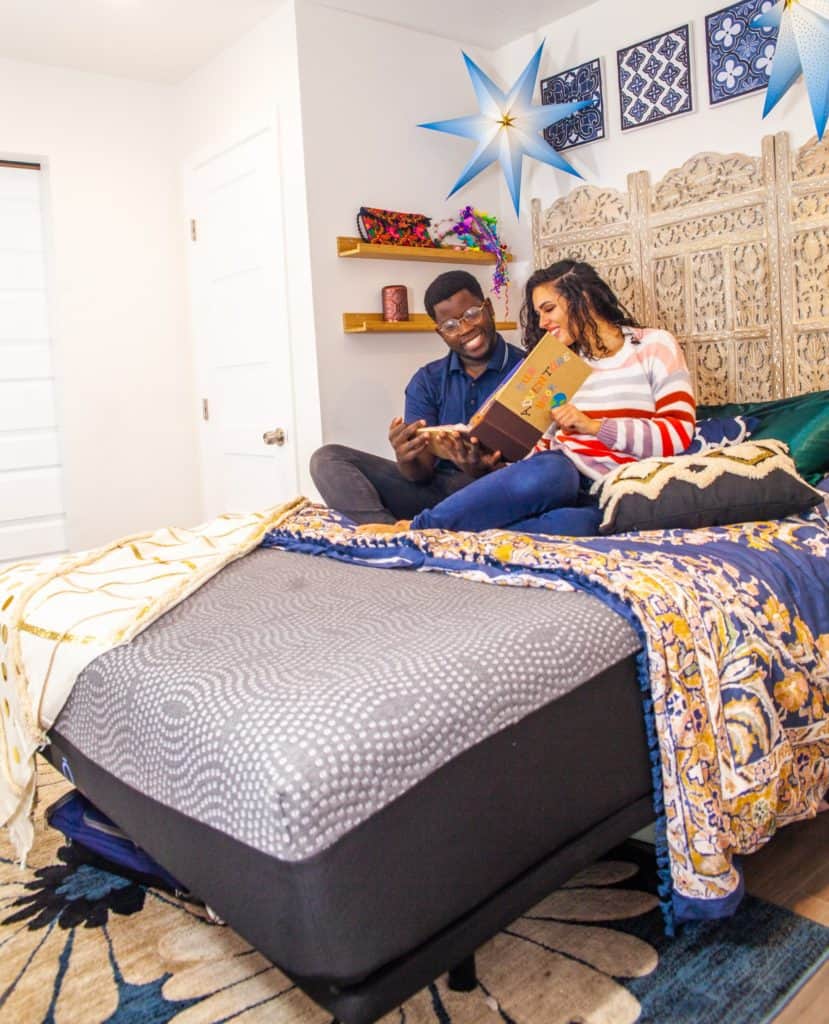 The Allume Ō by Neven comes with 5 different layers for maximum air flow and comfort
The two layers of EccoCarbon Foam are some of the best materials out there for moving excess heat away from the body. I had originally thought memory foam was the best material for contouring to your body, but I also learned that it traps heat and that the EccoCarbon had a faster reaction time for contouring to your body. So when you turn over at night, it immediately matches to ease the new pressure points and curves of your body.
Within a couple of days of ordering, we received our mattress at our front door. Setup was incredibly easy and did not require a team (AKA extra delivery and setup fees) and we were able to enjoy our mattress that night.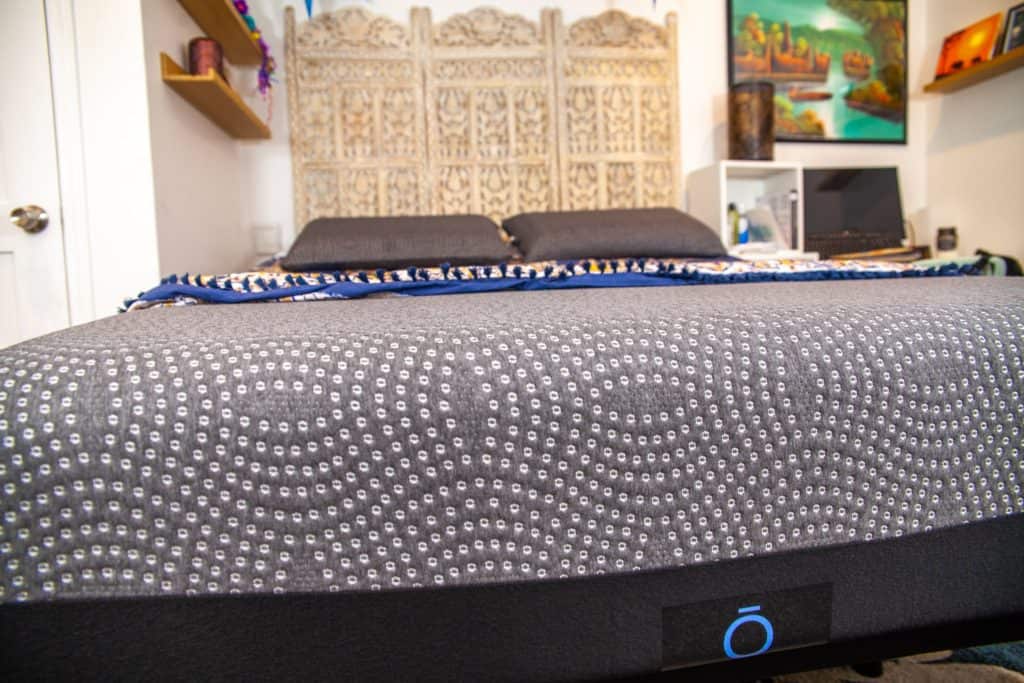 My Personal Experience with Ō by Neven
About a week and half later, I noticed an incredible difference. As a side sleeper with lower back pain, I noticed that it was hard to find a bed that fit my sleeping position since I needed the mattress to allow my hips to sink lower than my shoulder. The EccoCarbon foam would sink at the right parts and support the other areas like my lower back. Just the same, the Ō by Neven Arize pillows are made with the same EccoCarbon foam for neck support without the heat.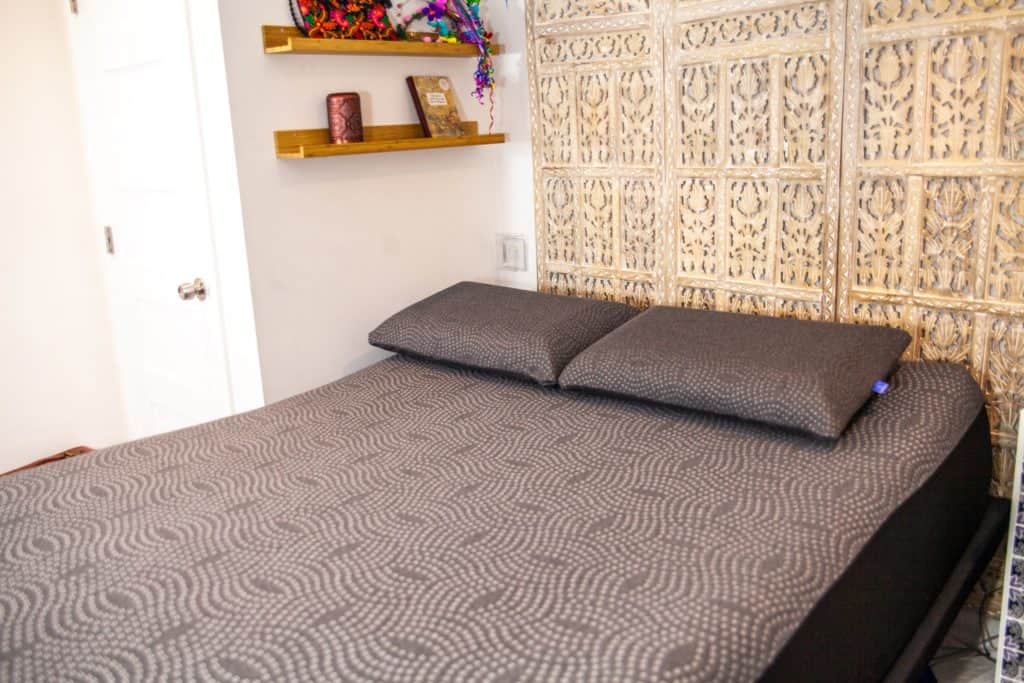 An unexpected benefit was how it helped my allergies. It turns out mattresses can be big contributors to allergies, but the Ō by Neven Allume mattress EccoCarbon foam are made with only Certipur certified foams meaning it's free from dangerous materials and has extra protections like how it naturally filters out allergens, meaning I've spent less mornings with puffy eyes and a runny nose.
Probably one of my biggest concerns about the Ō by Neven Allume mattress was not being able to try it in store. However, I learned there are so many misconceptions about that security we feel by spending 10 minutes laying on a mattress. The first one being that you can decide on a mattress by only laying down for 10 minutes. These stores also use tactics to upsell, push for the mattresses that provide the most commission, and cost more because they are paying for the staff, retail space, and in-store displays.
The Ō by Neven Allume mattress was made to contour to each individual body for maximum support and comfort. In 10 minutes you might enjoy how soft a certain mattress is, but over time it doesn't provide enough support, and your hips sink, and your spine starts to fall. Just the same, a mattress that is too firm will put too much pressure on the hips and shoulders. But the Ō by Neven Allume balances out the spine for maximum comfort through the years of the mattress life. You also get a 100 day risk-free guarantee so if it somehow doesn't work, you can get all of your money back with no hidden fees.
Benefits of the Ō by Neven Allume Mattress
High Quality and Great Value
5 layers of advanced and patented foam technology to provide cooling effects
Cradling effect to help support specific needs for those who are side sleepers or who experience back pain
Allergen Protection
12 inches of support
Easy setup and free shipping to most areas
Ō by Neven Discount Code
Luckily for you, I also have a discount code for the Ō be Neven Allume Mattress. Use Promo code: MYCURLYADVENTURES for $100 off an Allume mattress, $50 off a Nuance mattress, and $25 off a sofa bed replacement mattress. PLUS two free pillows. Make sure to apply the coupon code at checkout.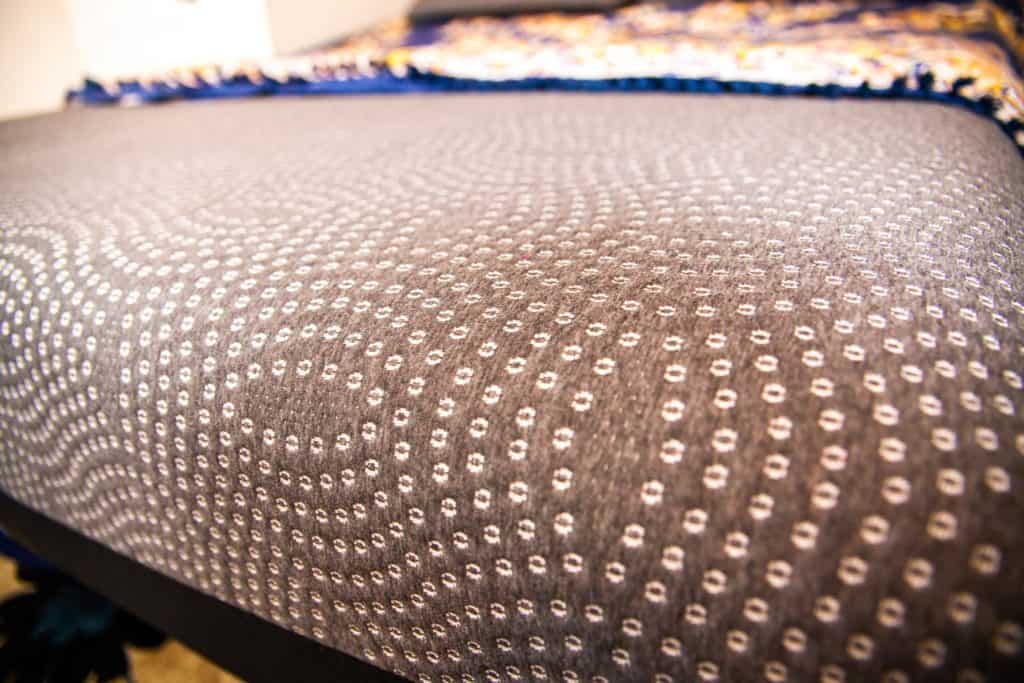 Ō by Neven Final Thoughts
My mattress purchase was one of the most important purchases when putting together my place. I definitely spent longer than I expected making sure I was getting the best material and support and that I wasn't going to get caught up in the scientific-sounding jargon of a sales person, but could actually make an informed decision. The support I've received from the Allume (and not to mention no more sweating at night) has really made all of the difference. Here's to at least 10 years of a great night's rest.