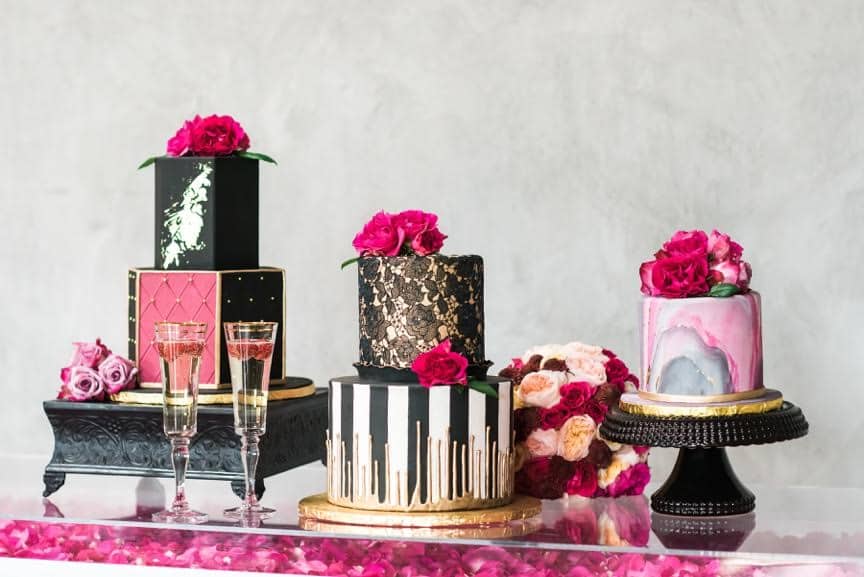 One of the hardest parts about planning a wedding is the budget. I vowed to not go over mine, but that's because I didn't know the price of vendors and came up with a random number that I thought sounded good. A big issue is that many vendors don't include the cost so you could call up hundreds of places and spend hours of research just to find something in your budget. After doing nonstop research on venues in DFW I realized there was no way I was going to get a venue and stay within my budget. Recently I started using WeddingWire's Wedding Cost Guide and it's helped me create realistic expectations on what I would spend on each vendor.
Based on the information from the Cost Guide I put together a list of what you can expect to spend in Dallas for every budget as well as a list to help you start your search!
Photographers
Using the WeddingWire Cost Guide, I selected Dallas and Photographer to determine the average rates. On average a couple can expect to pay between $2,500-$7,500 for a wedding photographer. On the low end a couple can expect to pay around $700 while on the higher end couples can expect to pay $15K or more!
Lower Range=  $700
There are quite a few photographers with these rates, but the important part is finding one with quality photos. Jagat Studio USA provides 5 hours of coverage from 1 photographer for $700. Lisa Daniela Photography offers packages for $580 and includes 6 hours of coverage.
Average Range = $2500-$7500
Go Lightly Images: With packages starting at $2500, Amber of Go Lightly Images fits perfectly into that average. Amber will be photographing my wedding so of course I highly recommend her.
Higher Range = $15,000+
When it comes to the higher range, wedding photography often includes at least 2 photographers, a videographer, and multiple days of coverage (or coverage for a destination wedding).
Flowers
Lower Range= approx. $200
When it comes to the low cost of flowers, most of these are DIY options or include ordering flowers from Costco or Walmart. $200 will allow for the bouquets for the bridesmaids, but might not include table arrangements.
Average Range= $600-$2500
This is the range that most floral vendors will be in. This may include bouquets as well as arrangements for the tables.
Higher Range= $4500+
A higher budget not only allows for more florals, but also less common flowers. At Dr. D Weddings, there are options including elaborate bouquets, custom floral archways & backdrops, stunning table florals and other arrangements which you can see here.
Wedding Planner
Lower Range= approx. $400
Wedding planners at this range often consist of day of planners, someone who will help you keep things organized the day of and allow the bridge and family to simply enjoy the day.
Average Range= $850-$2500
Higher Range= $3700+
On the higher, a wedding planner allows you to craft the perfect day with no hassle. You tell them what you want and they deliver. They often also have certain items and decorations of their own as well as contact of top wedding vendors.
Cake
Lower Range=  $150
Cakes in this range typically come from mass retailers such as Walmart and Kroger. However, there are some new local businesses such as Sweet by Ana Croom: (Images Here) with some quality cakes for about $140 (serves 30 people).
Average Range = $400-$800
Higher Range = $1200+
At Jenny Layne Bakery, couple's can expect to have a delicious buttercream cake for 160 at around $725. However, brides who want something truly special and intricate can expect to pay around $1200 for a cake such as pictured below. Some couples also opt in for fun dessert tables!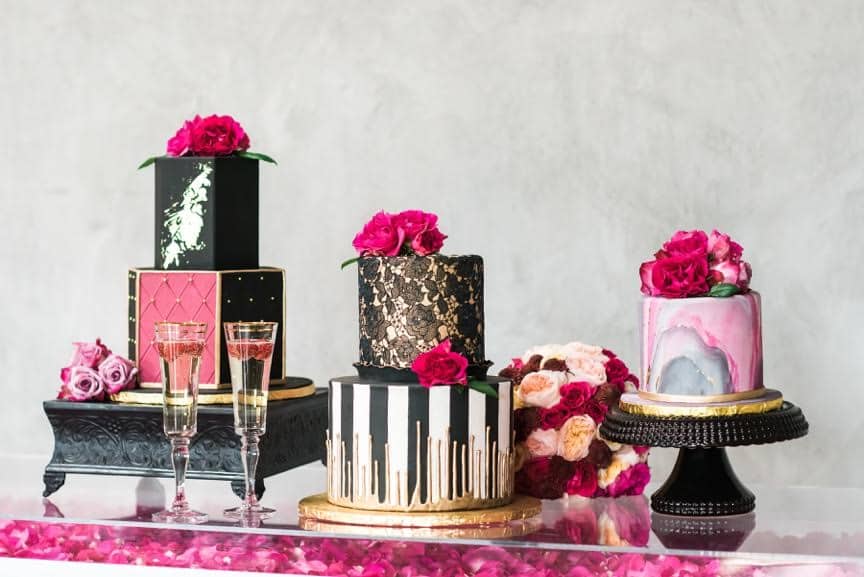 Venues
Lower Range=  $750
When it comes to finding a venue in this range, the places that you will most often find are city parks and recreation centers or state parks. Some beautiful locations McKinney Ruschhaupt Hall ($170/hr) and Trinity Park in Fort Worth (see here for images). Many of these may require additional expenses as they do not include tables and other amenities. Another option is to look at venues during weekdays and Sunday.
Average Range = $2500-$7500
By investing more money, couples are able to house more people and utilize venues that come with additional feature. The WildWood Inn, which ranges from $2,100-$3,500 based on season, is not only gorgeous but includes a venue coordinator, chairs, linens, and tables, and centerpiece options.
Higher Range = $15000+
Many of the higher end venues feature more customized options and many include additional amenities such as food, beverage, valet, decorations and provided. A room in the Crescent hotel can start at $12,500 but also includes chef prepared meals and alcohol for each guest.
Creating a Budget for a DFW Wedding
Weddings can be a lot of work and it can be a lot more work if you haven't looked into what vendors in your area actually charge. As you are trying to plan out how much to calculate for your wedding I hope some of this helps you understand not only what weddings in Dallas cost, but what more is offered with higher costs. For people looking for additional savings, you can come up with creative solutions to save money.
Please note that all vendors were found through recommendations or research. I cannot guarantee quality of each vendor and it is the job of the couple to do their research. Additionally, this was created in February 2018. Prices are subject to change.
This post was sponsored by WeddingWire. All opinions are my own.