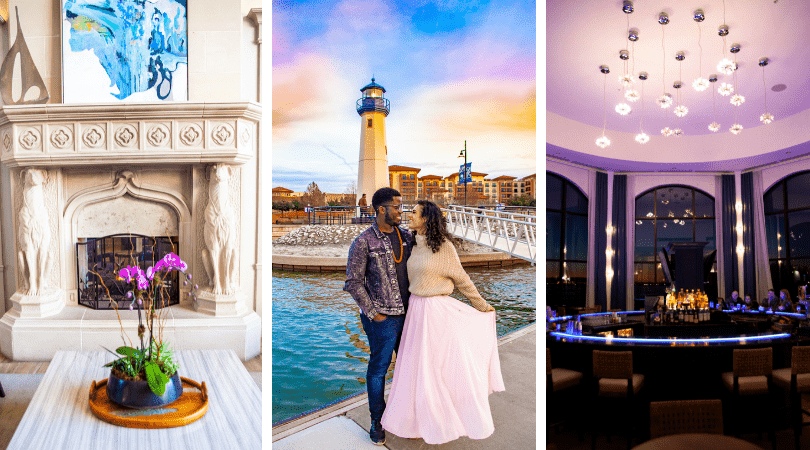 Rockwall has always been a special place for me! It's where my husband proposed to me while sailing on the lake! So, recently, we went back to this memorable city and booked a couple of nights at the gorgeous, newly renovated Hilton Rockwall, right on the lake. We booked a suite with a balcony over the lake so we could watch the sunsets every night and settled in for a restful night.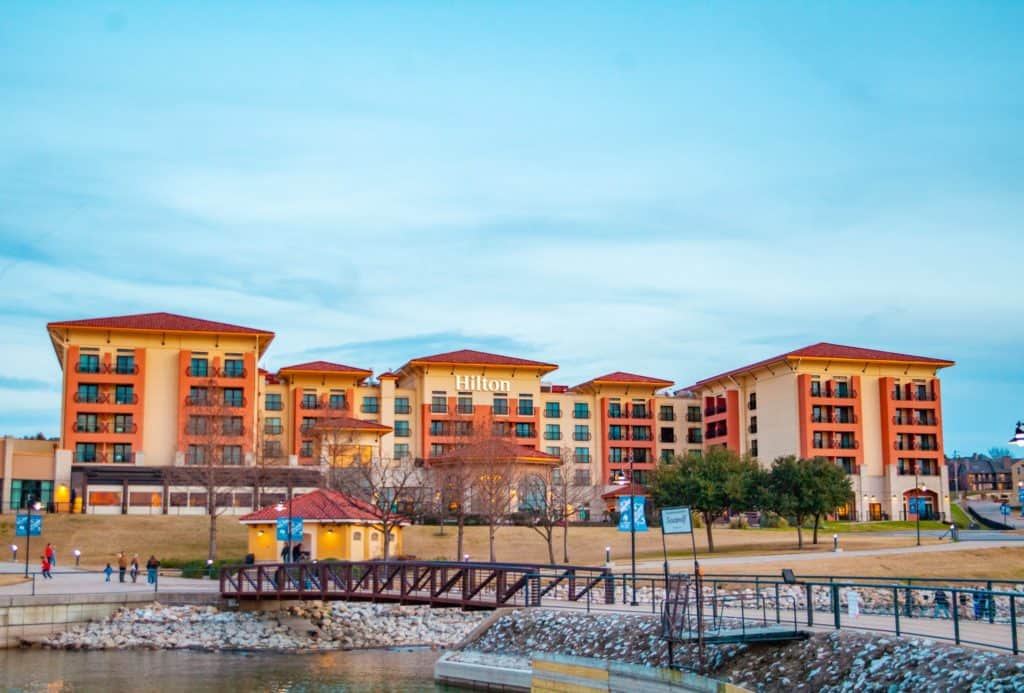 Hilton Rockwall Lakefront Hotel Review: The Rooms
We booked a spacious two-room suite that faced the lake! I loved the modern artwork, all of the storage, and the pops of blue! Not to mention a beautiful little bar area.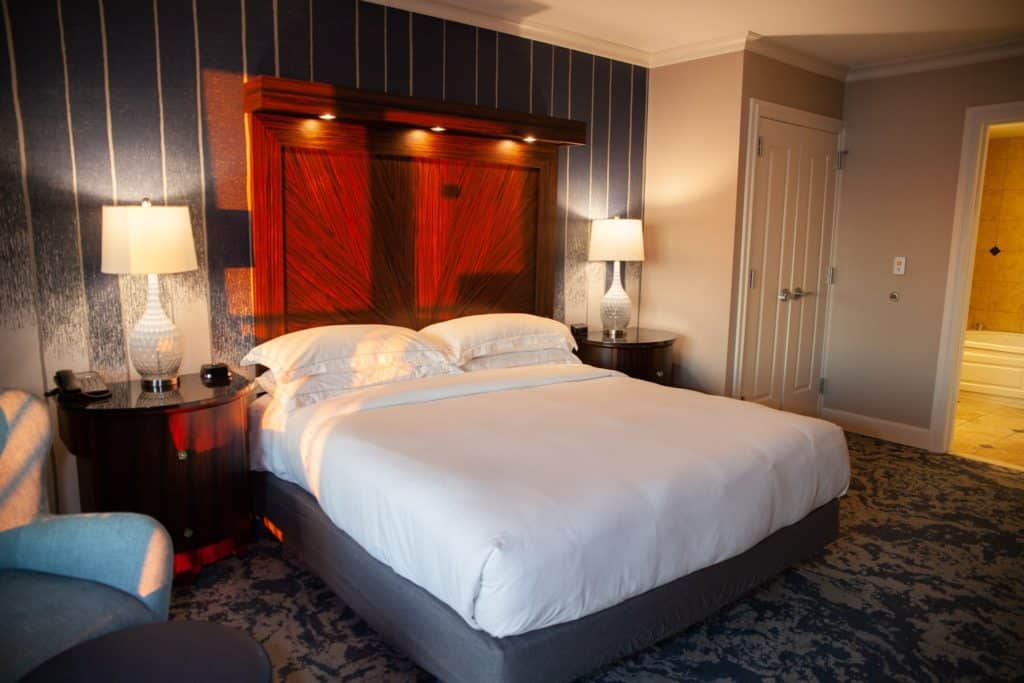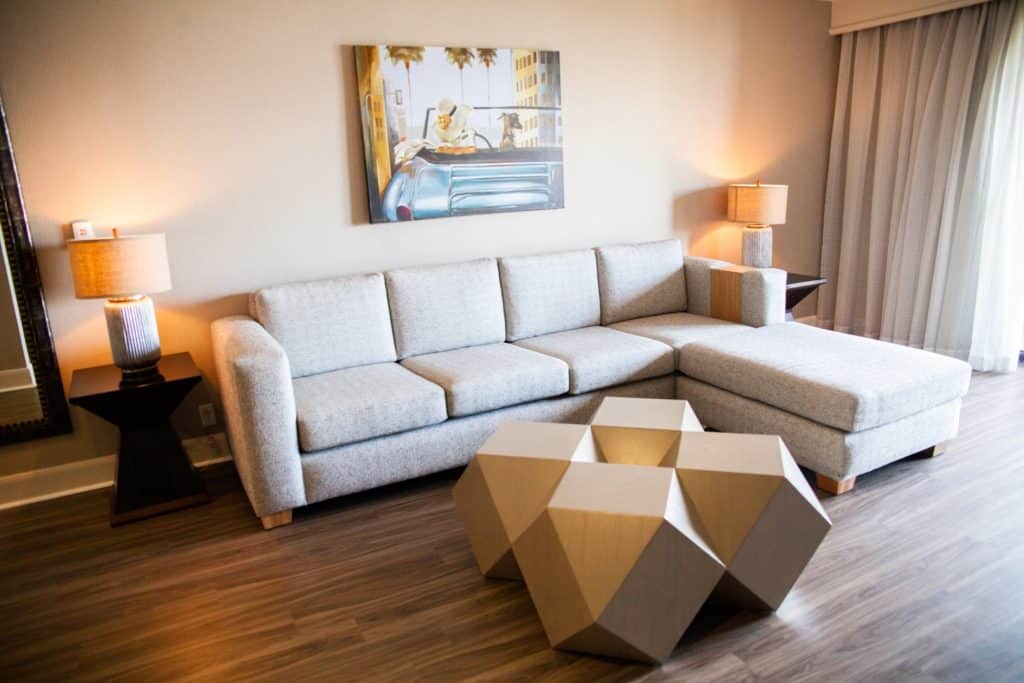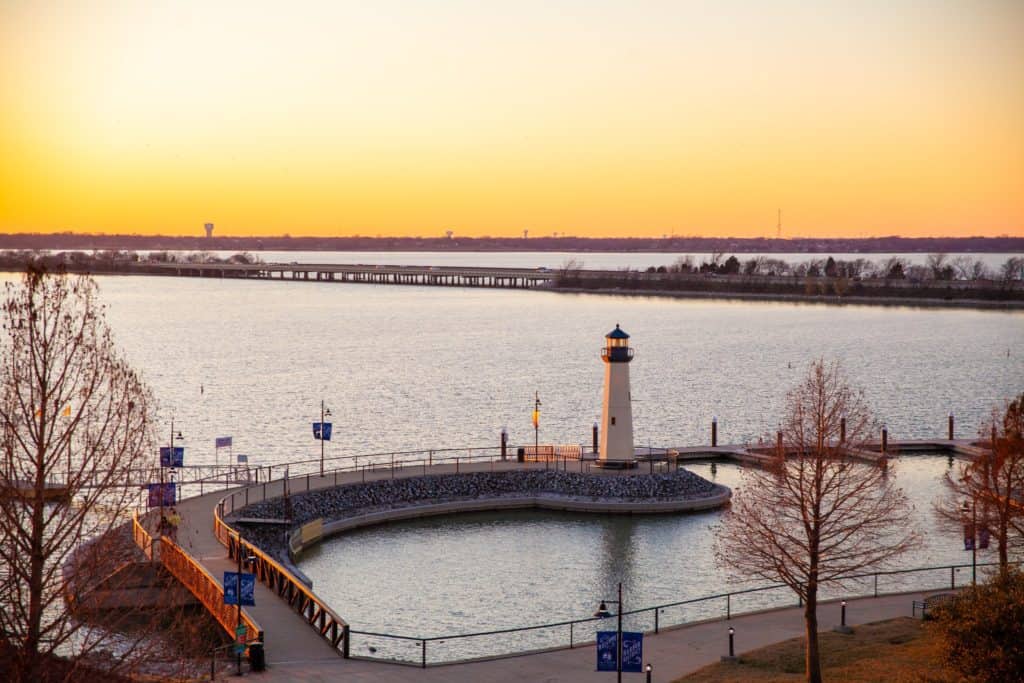 But the best part for me was ,by far, the large soaking jacuzzi tub! This was perfect for a couple's weekend trip, and I made sure to have wine, bubble bath, and some Epsom salts packed to enjoy this! It was pure relaxation.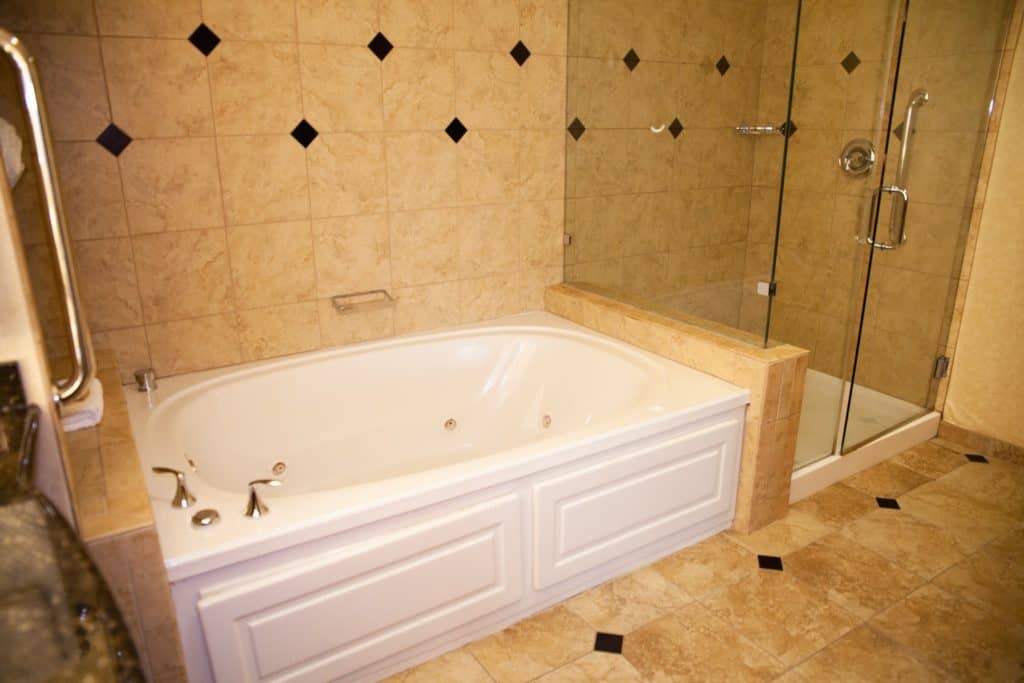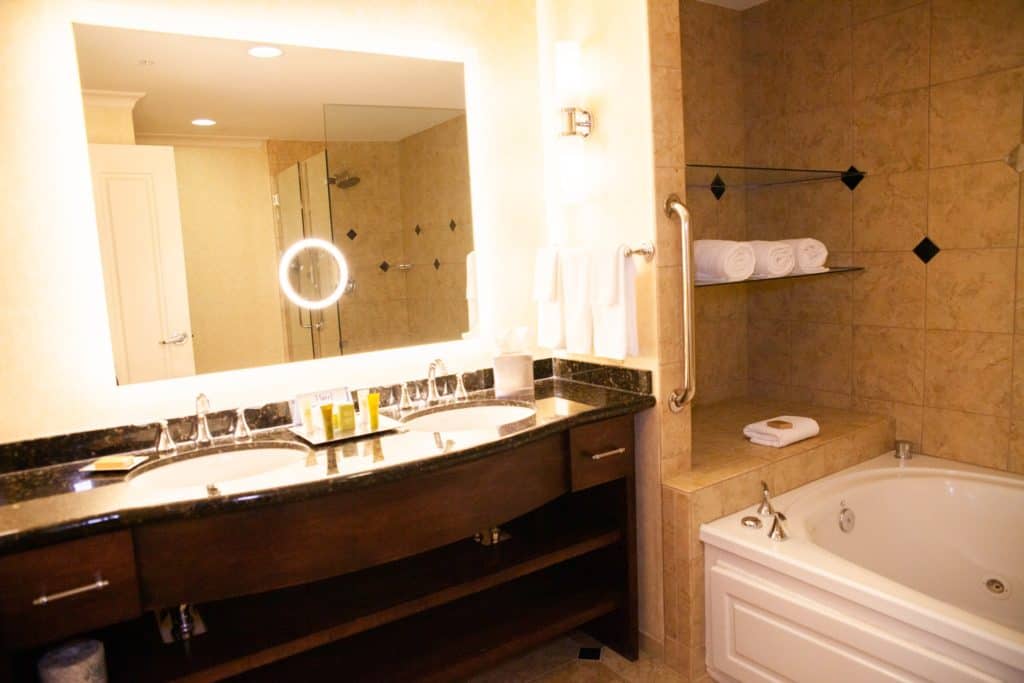 Hilton Rockwall Lakefront Hotel Review: The Pool
The pool was definitely a highlight! A gorgeous wrap-around pool that overlooked the lake! Watching the sunset by the pool isn't a bad idea either! They have little cabanas and an outdoor bar to enjoy paradise right here at the Hilton Rockwall.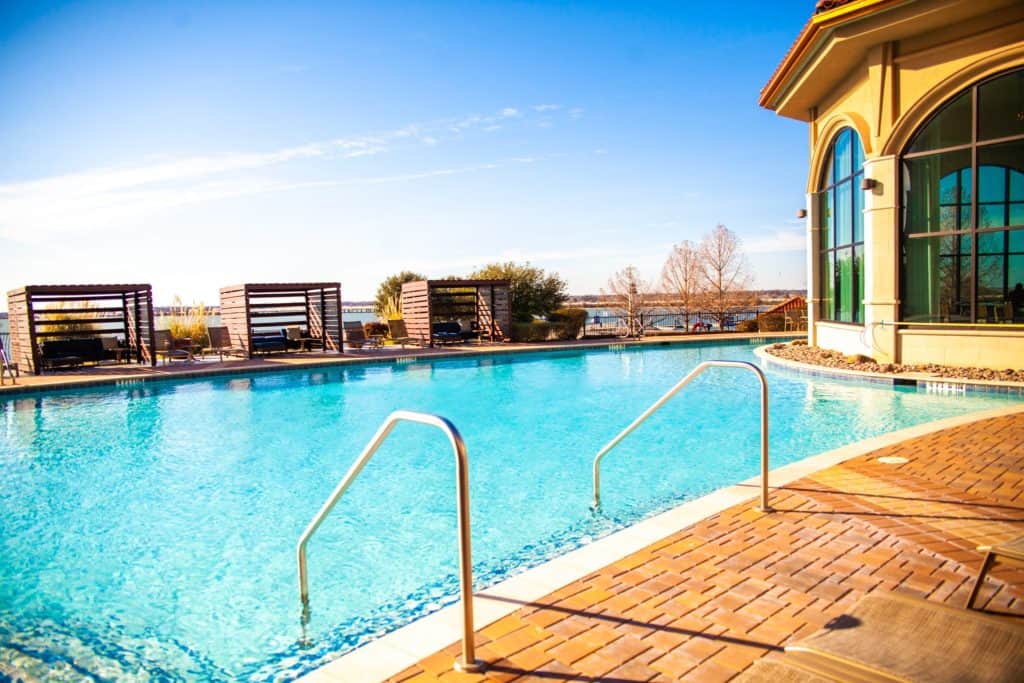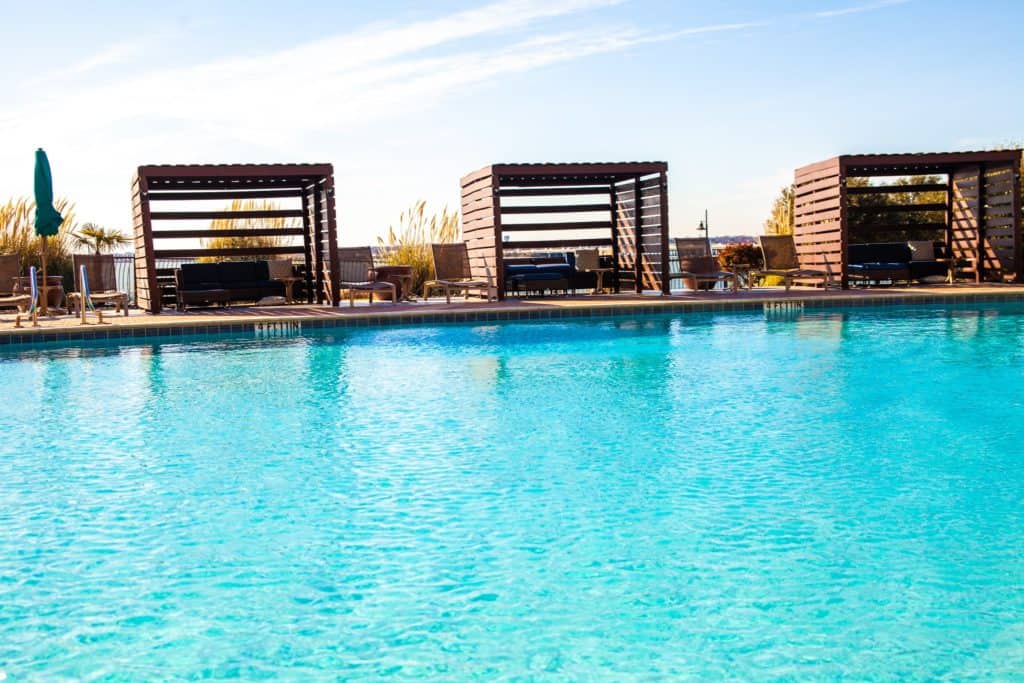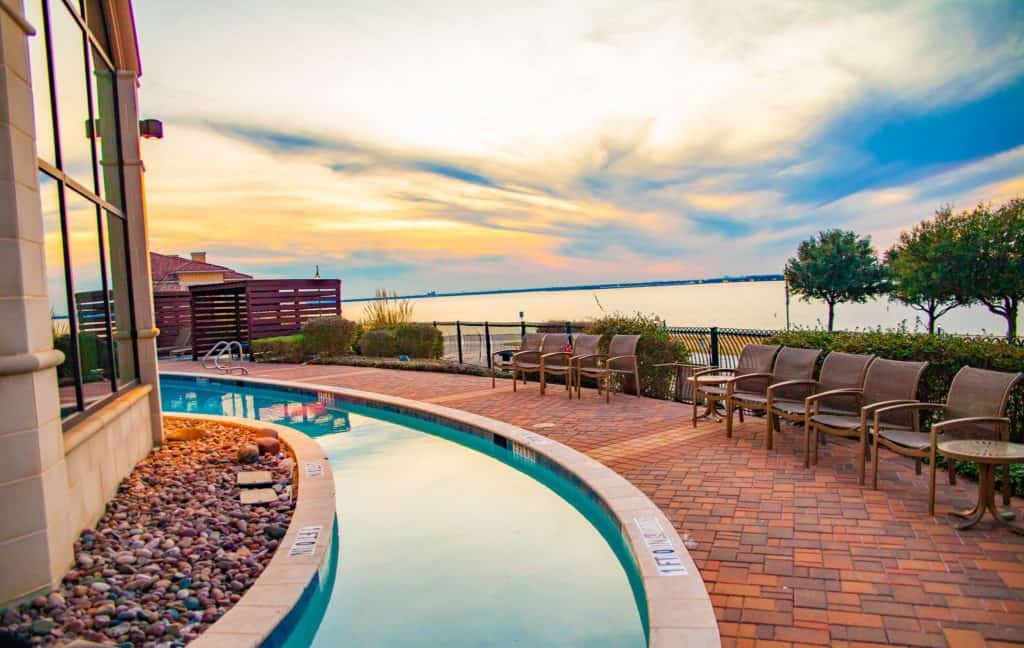 Eating at the Hilton Rockwall
First off, do yourself a favor and grab a seat at the Heirloom Kitchen pergola bar for dinner with a view of the lake. A weekend at the Rockwall meant that we always had a good view! And the bar is so gorgeous with the ring of blue.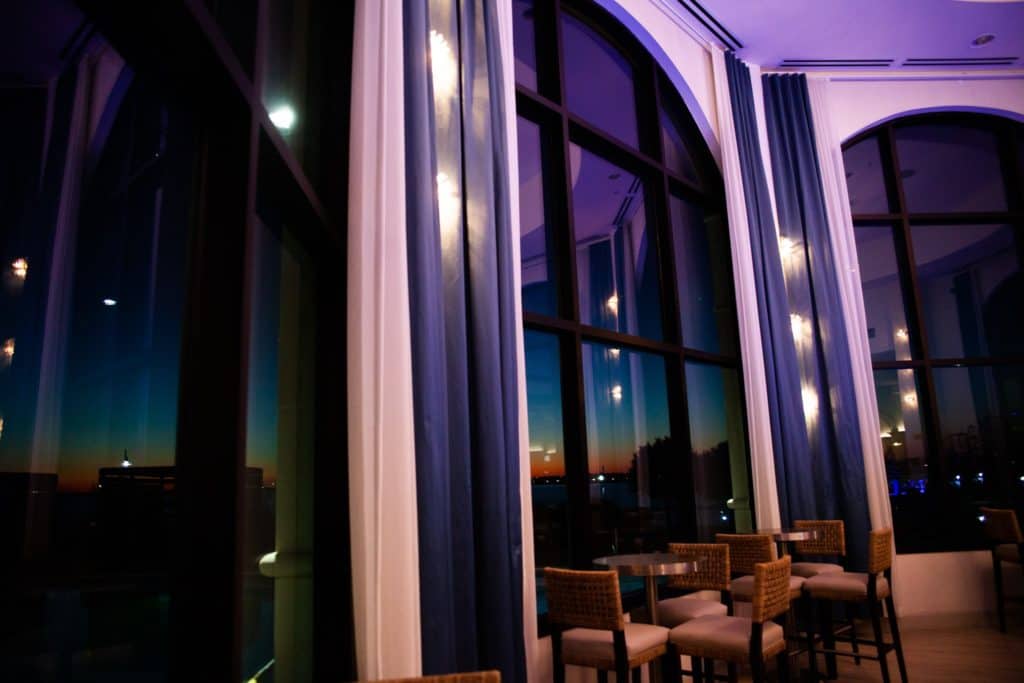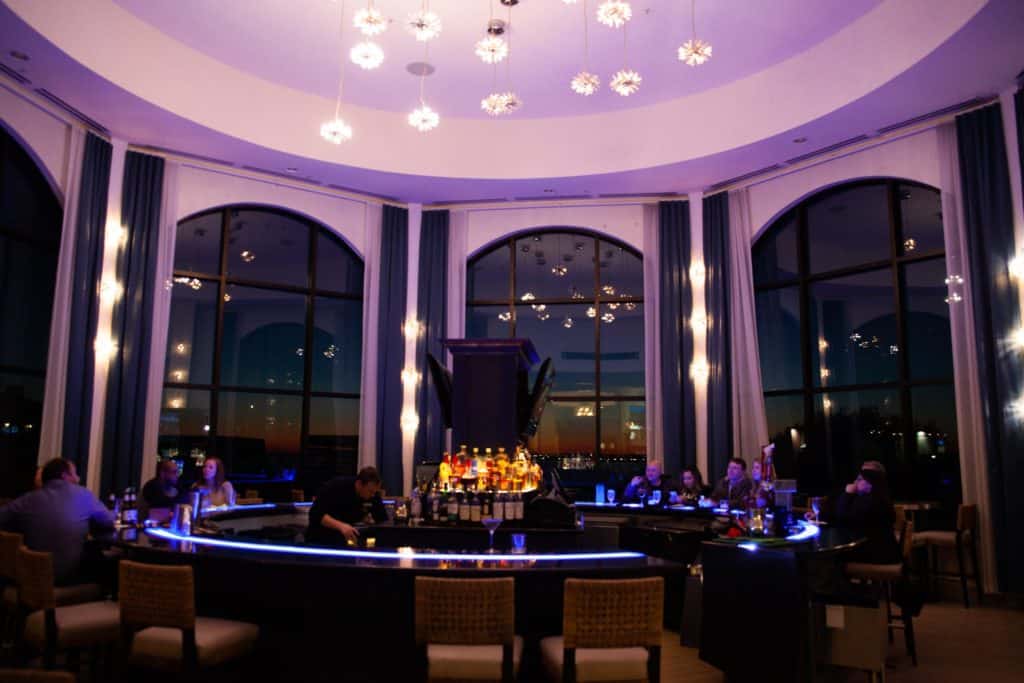 And don't expect average hotel food at the Hilton Rockwall. They are serving up gourmet fair that would make you want to visit even if you're not staying there! I'm always looking for the most unique burgers in Texas, so when I came across the Banh Mi Burger that came with a pork and shrimp patty, pickled carrot and daikon, cucumber, cilantro, and sriracha aioli, I knew I had to try it. They definitely did not disappoint! Of course they had other variations of burgers, and even an impossible burger, but if you're looking for a one of a kind burger, you are going to want to go for this!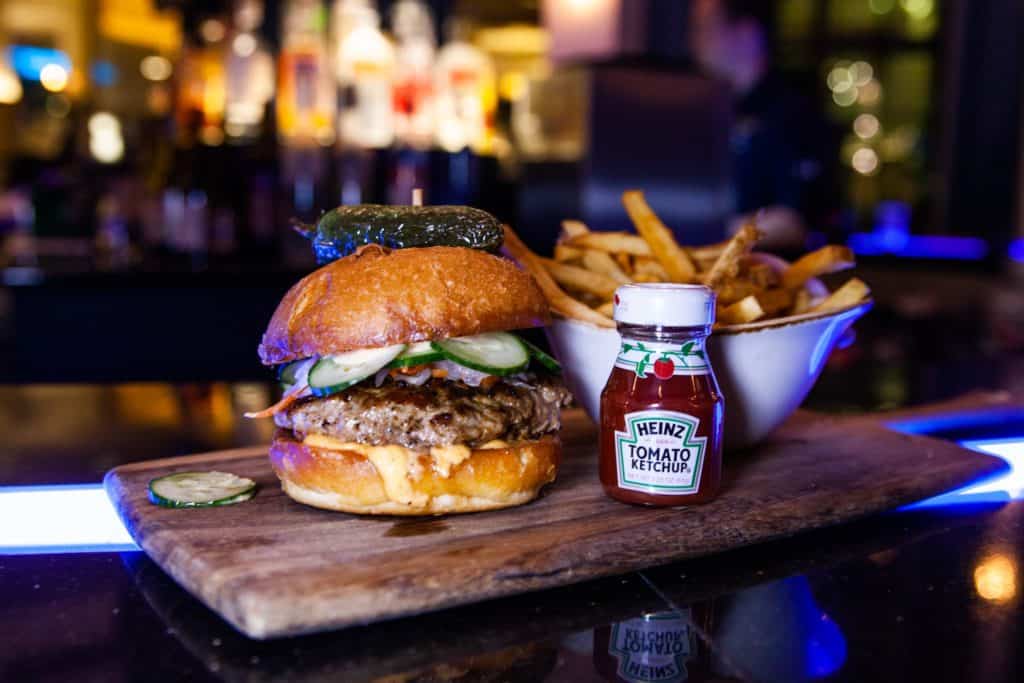 Or you can go for some of their other great pastas, sandwiches, and steaks. And we had to end our night with a delicious cookie dough cheesecake!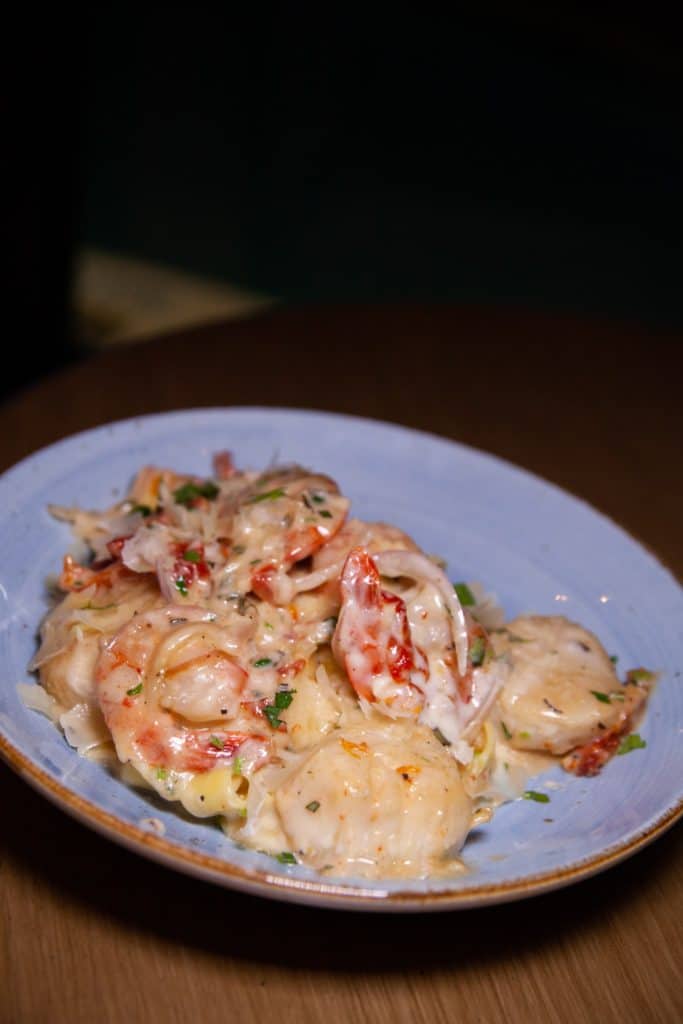 They also have a cute little lounge area to enjoy a glass of wine.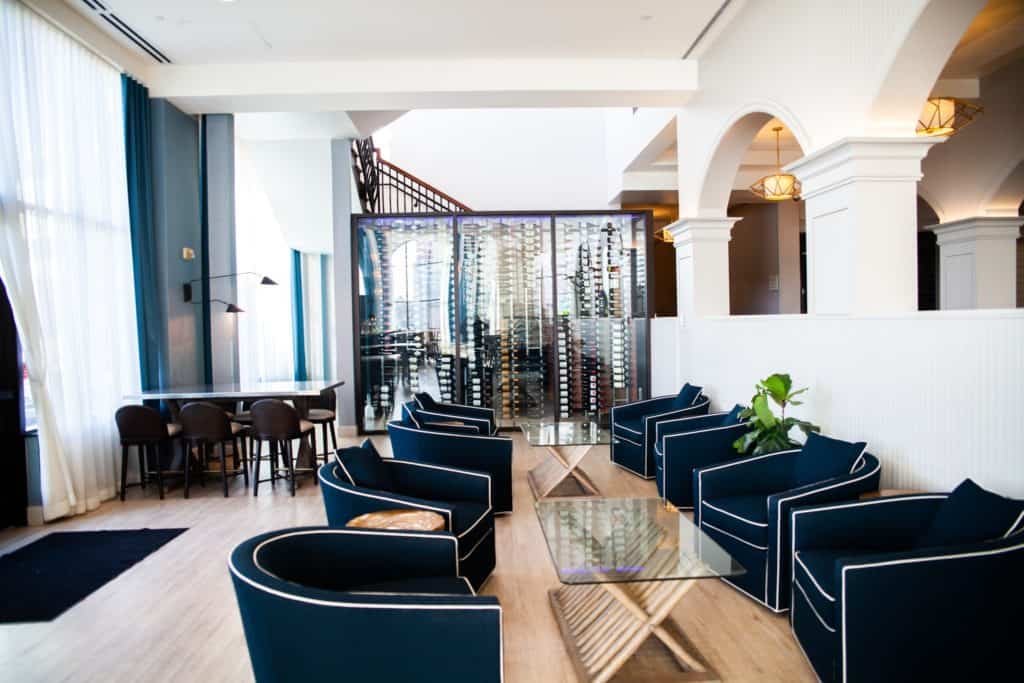 Breakfast is served buffet style with a huge selection of fresh fruits, pastries, a doughnut wall, eggs, bacon, and just about everything you need for breakfast. They even have a waffle and omelette station that we made sure to take full advantage of.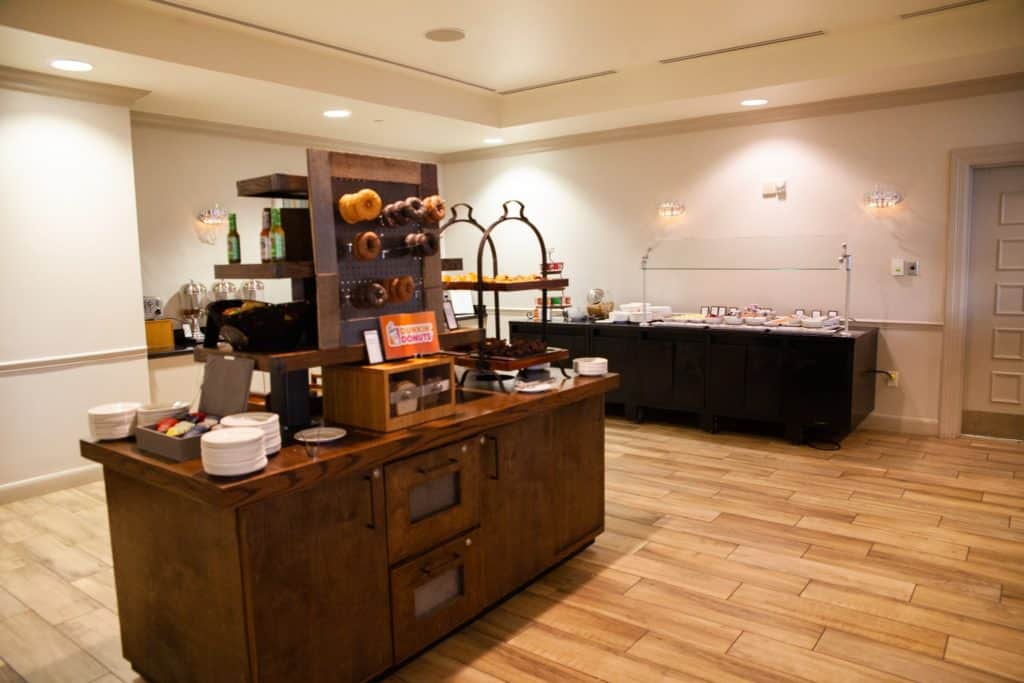 Hilton Rockwall Lakefront Hotel: Final Thoughts
The Hilton Rockwall is such a beautiful hotel for a couple's weekend getaway, a relaxing family trip, a breathtaking wedding, and so much more. I loved all of the little details and wonderful design. And the location was so perfect. Having the lake right there made for the best sunsets, and since we were right along the harbor, we could walk down to the lighthouse, go sailing, and enjoy the beautiful area. If you're looking for a quick weekend getaway from Dallas-Fort Worth, or really anywhere, a trip to Rockwall and staying at the Rockwall Hilton is a must. Plus check out all of the other fun things to do in Rockwall, Texas!