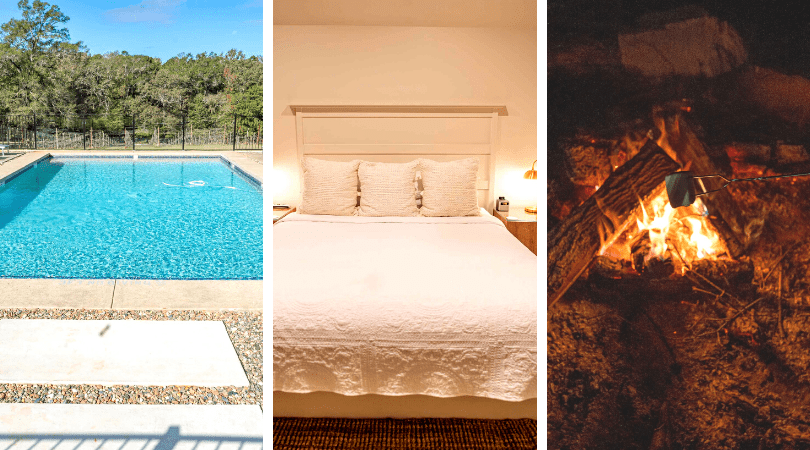 High Hill Farm is a great getaway for guests to escape real life for a little while. At this sleep-away retreat for adults and kiddos alike in Tyler TX, there's a variety of accommodations for groups of all sizes, an on-site restaurant, and a variety of outdoor activities to keep any boredom at bay. When you're seeking out where to stay in Tyler TX, be transported back to a time where life was simpler and experience child-like joy at High Hill Farm. Don't forget to check out our extensive list of things to do in Tyler TX! Excited for your next stay? Book here now!
Prefer a room or an entire cottage to yourself? You got it! High Hill Farm has three affordable options for guests and includes accommodations for your pet (maximum of 2 per room for a non-refundable pet fee) as well!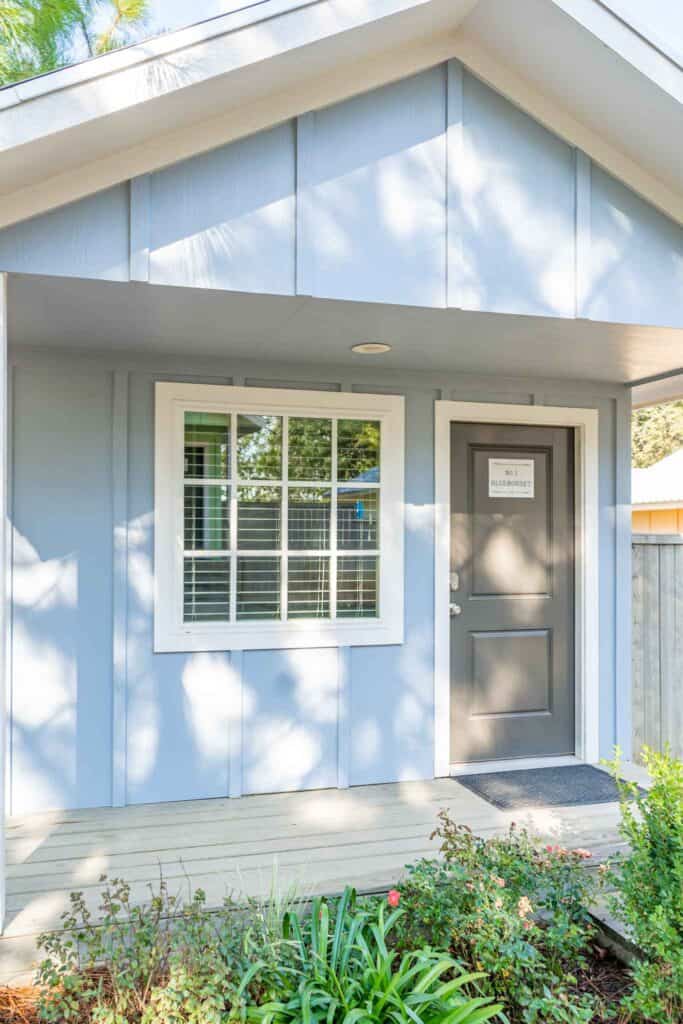 You can rest in the Deluxe Bungalows with a king size bed or two queen beds. Inside you'll find a walk-in shower, fine linens, robes, and cozy slippers. If that wasn't enough, each Deluxe Bungalow even has a T.V, a small refrigerator, and a Keurig for your personal use.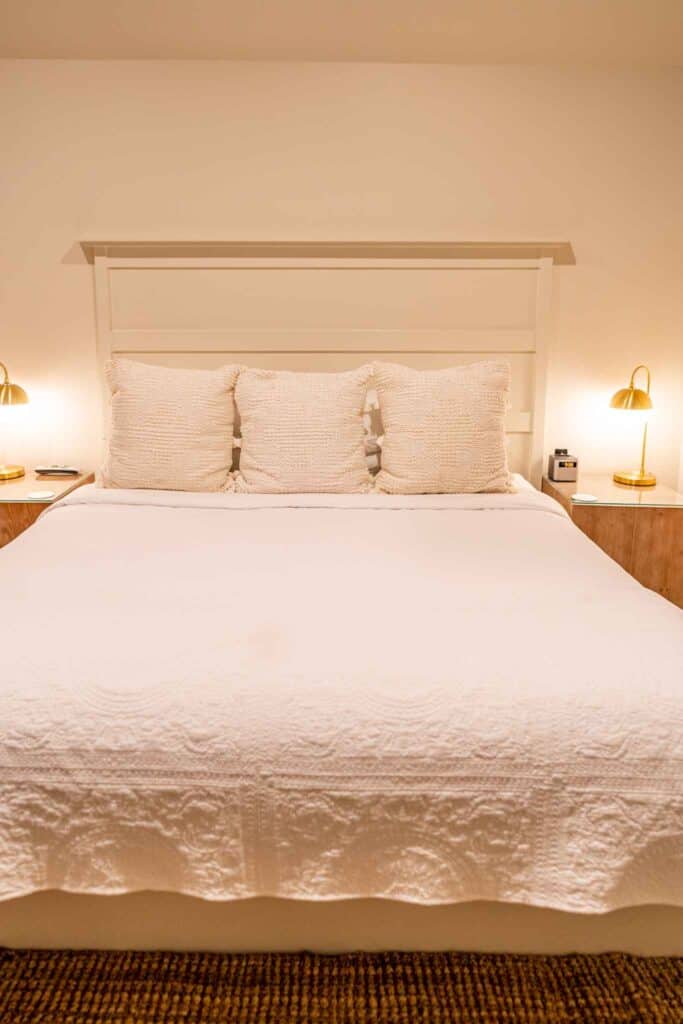 If you're aiming for a bit more luxury, check out the Bungalow Suite. Along with all the amenities a Deluxe Bungalow gives you, you'll also be able to relax on the private outdoor patio and enjoy the breathtaking views.
Reserve the Gatsby Grand Bungalow, a four-bedroom home with queen beds and two bathrooms with roomy showers, and a screened-in porch to spend time in the wooded terrain without bugs. There's also the Barn, which has a private queen suite, a bedroom filled with 4 bunk beds, and even a ping-pong table and TV under a covered, outdoor area. These accommodations are ideal for family staycations or perhaps bachelor/bachelorette parties. They also include a kitchenette and a living room.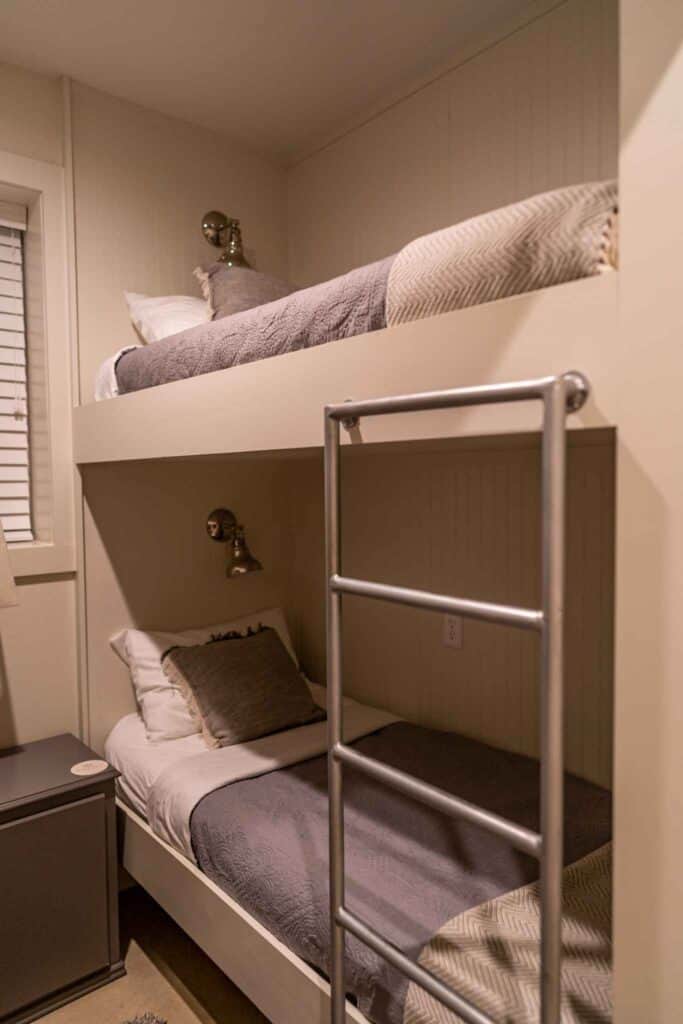 Eat Breakfast in Bed
On Friday and Saturday nights, the Côte Restaurant at High Hill Farm serves dinner with varieties of cocktails and wines, with brunch served on Sunday mornings.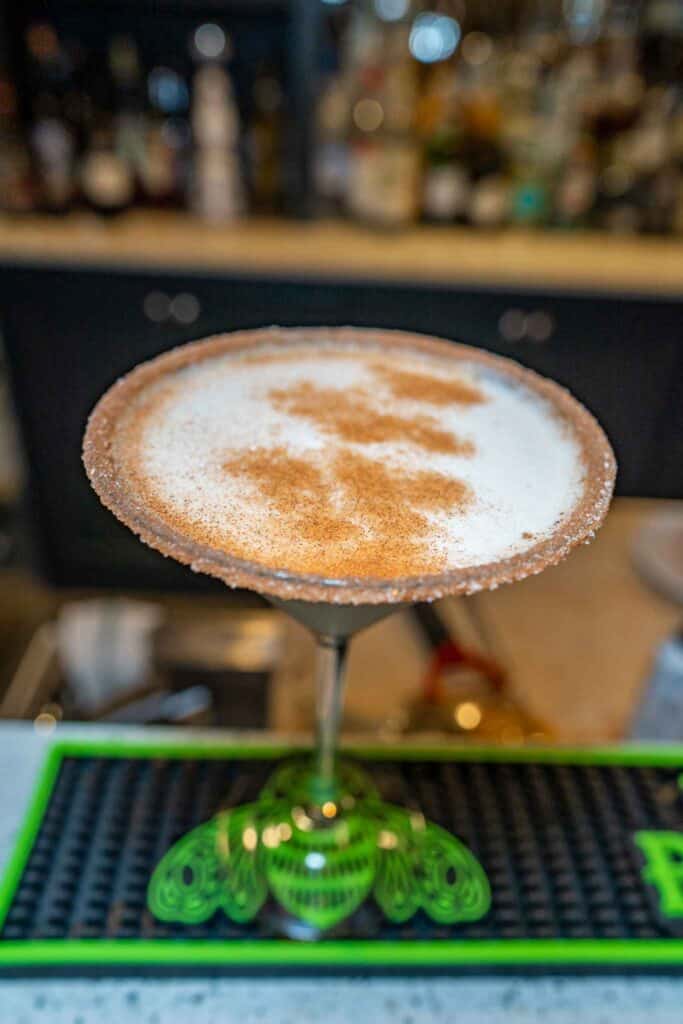 Or pamper yourself with a delicious breakfast delivered to your room each morning. Whether enjoying your meal in bed, or making a reservation to dine in the restaurant, you can't go wrong with the Côte Restaurant. Reservations are strongly recommended for guaranteed dining.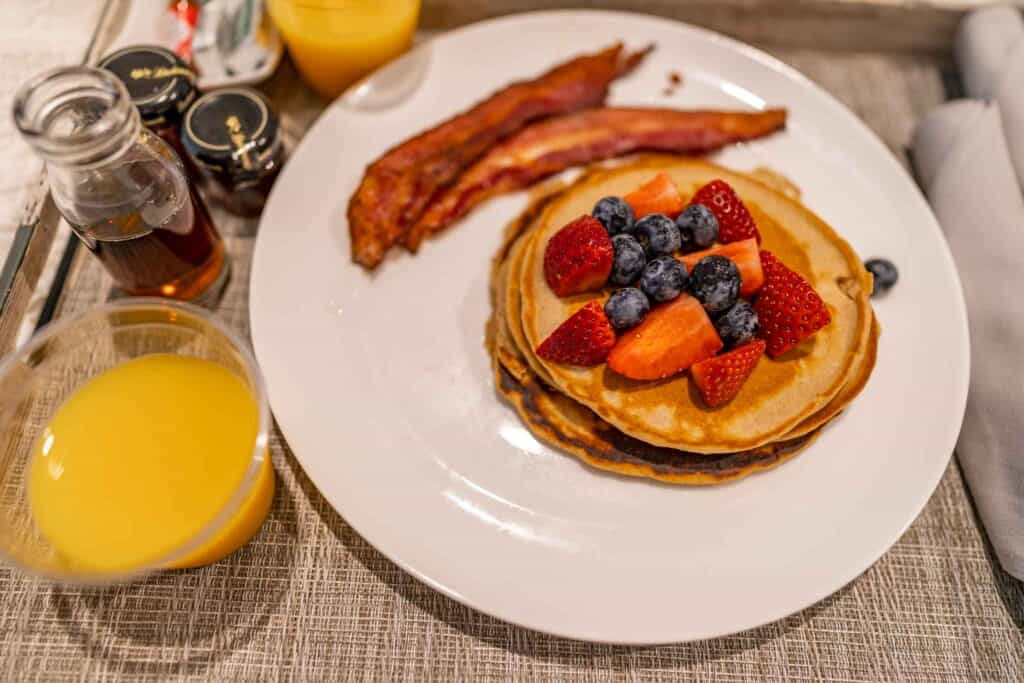 High Hill Farm also offers various dining packages. Have an afternoon picnic in the meadow with your favorite person. For larger groups, book a private, four-course dinner under the farm's willow trees.
Get Active or Relax
Of course, no resort stay would be complete without a dip in the pool. High Hill Farm has one of the best pools in Texas and you can enjoy stunning views of the on-site vineyards with a cocktail or snacks. But if you prefer the cool night air, then take advantage of the comfortable fire pits. The resort even has s'mores kit for guests to use.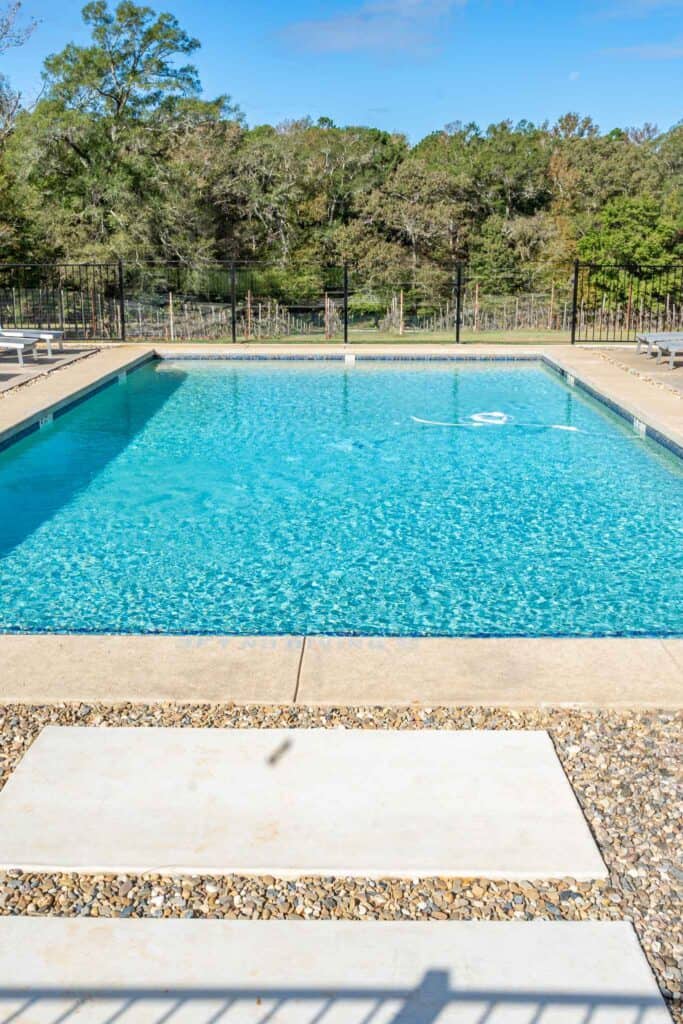 High Hill Farm also offers a wide range of outdoor activities for guests to enjoy at their leisure. Explore miles and miles of hiking trails where you just might catch a peek at some wildlife. Or bring along a picnic. There's also an 18-hole golf course available for guests to use; acres of green to play on and perfect your putt. Guests can even practice their aim with Skeet Shooting. No amount of clay pottery is too much!
If that isn't your style, then relax at the Grace Spa, a small massage studio designed to remove any unwanted stress so you can leave High Hill Farm feeling recharged. They can even arrange in-room service for you!
Review of High Hill Farm: Final Thoughts
Whether you desire uninterrupted one-on-one time with that special someone, enriching family time, or a way to celebrate, High Hill Farm's goal is to take care of you. From their various dining packages, on-site restaurant, spa, and a variety of exciting outdoor activities and amenities, you are in for a camp-like experience combined with luxury that you'll never forget. Not to mention Tyler offers a variety of things to do while you're visiting! Book your next getaway or extended celebration at the High Hill Farm, because there's no question of where to stay in Tyler TX.