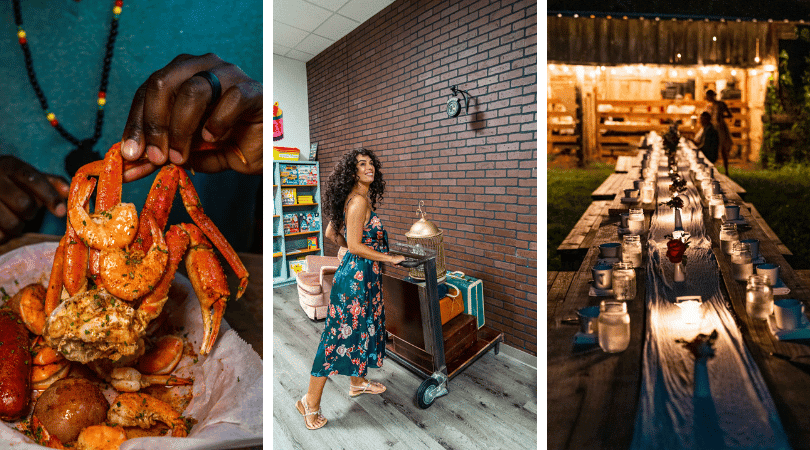 Bryan TX is a thriving college town that has unparalleled excitement and pride, unique to Aggie Land, during home games. However, when you're looking for something to do during an away game, you're a Texas A&M student that wants to change up your usual plans, or you're looking for a new Texas getaway to add to your list, this charming, historic town near Texas A&M offers an array of things to do this weekend that are waiting to be discovered!
Our First Trip to Bryan TX
We visited Bryan TX for the first time in 2021, but we weren't able to experience everything that was on our list of things to do near Texas A&M, so we wanted to come back and continue tackling it! Check out what we did on our first trip to Bryan, along with our list of the best bars and where to eat in Bryan TX.
Sip on a Glass of Vino
The Tipsy Trinket in downtown Bryan TX combines several of life's simple pleasures, including flavorful wine tastings, a gift shop, gourmet bites, and even a beer selection! I ordered the Tipsy Twinkle, a glass of wine with edible glitter in it that creates a mesmerizing shimmer effect when you stir it. This dainty little wine bar also has a small doggie boutique where you can grab a treat or two for your furry friend.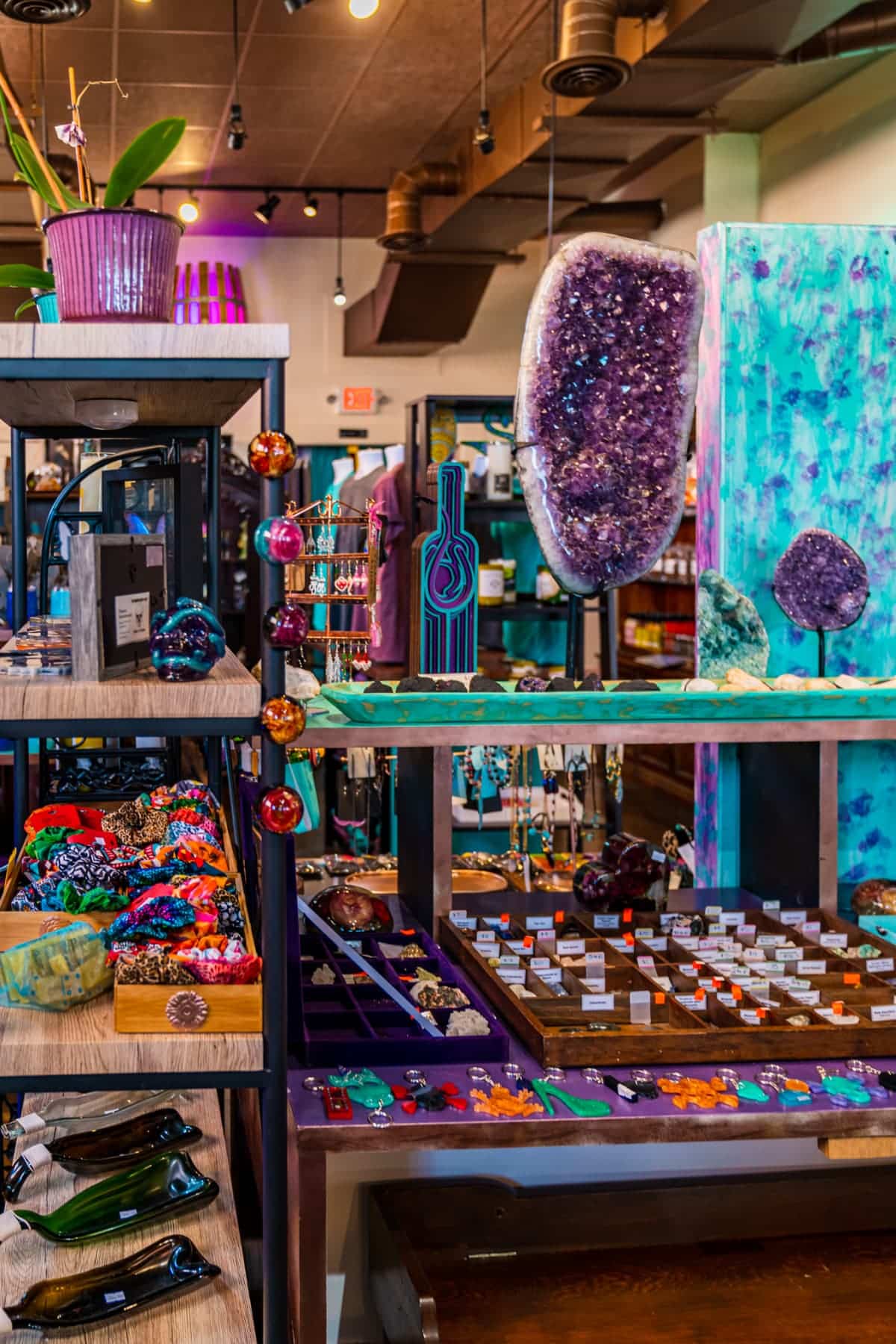 Attend a Full Moon Dinner
The last time we visited Bryan, we enjoyed a delicious farm-to-table meal at the Ronin Restaurant. This trip though, we were so excited to attend a BYOB Full Moon Dinner at the Ronin Farm. We were entranced by the golden light from the sun set and how simple yet beautiful the table settings were. Before dark, we were given a little history about the farm, along with a tour led by the Chef and his wife.
Once the sun went down, the glow of the string lights and the lit candles made everything even more magical. We indulged in seven courses created from locally sourced ingredients from several Texas farms, including the Ronin Farm. One of the highlights of this dinner was knowing that whatever we were going to eat was unique to our experience and would never be made again.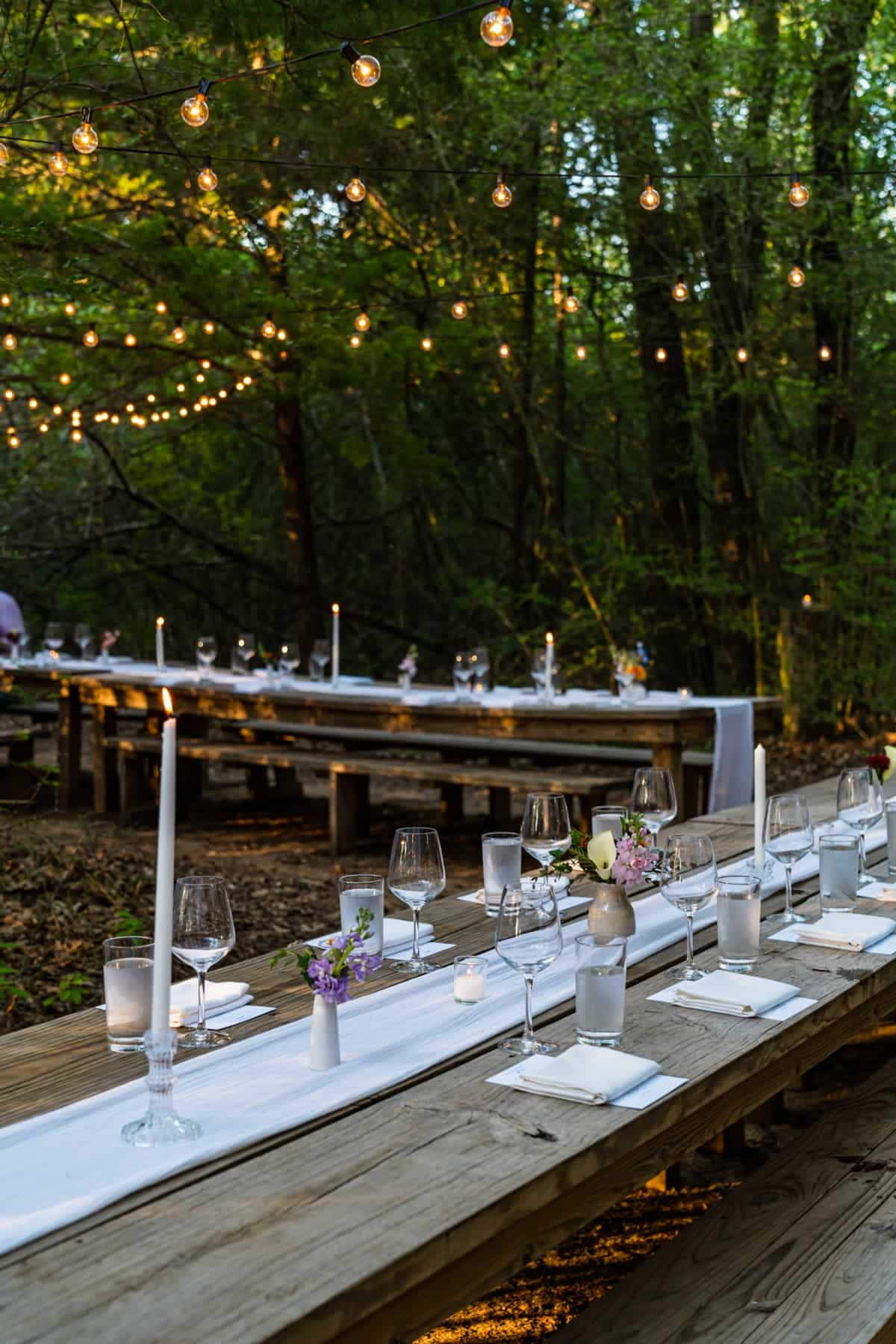 We started off with a Quail Egg, followed by a plate of Beets, Ricotta, Bacon and Kimchi and Winter Melon with Farm Onion, a peach, and pecans. Next, we enjoyed Shiitake Mushrooms with Farm Pepper, Eggplant, and Shiso, as well as Stewed Chicken with Belizean Hot Sauce. Last but not least, we had a plate of Texas Wagyu with Farm Okra and Butternut Squash and a cheese plate with some surprisingly tasty Bitter Melon.
To end the night, we took a short walk along a candle lit path under clear skies and a full moon to the herb garden where we enjoyed coffee/tea and dessert by candlelight.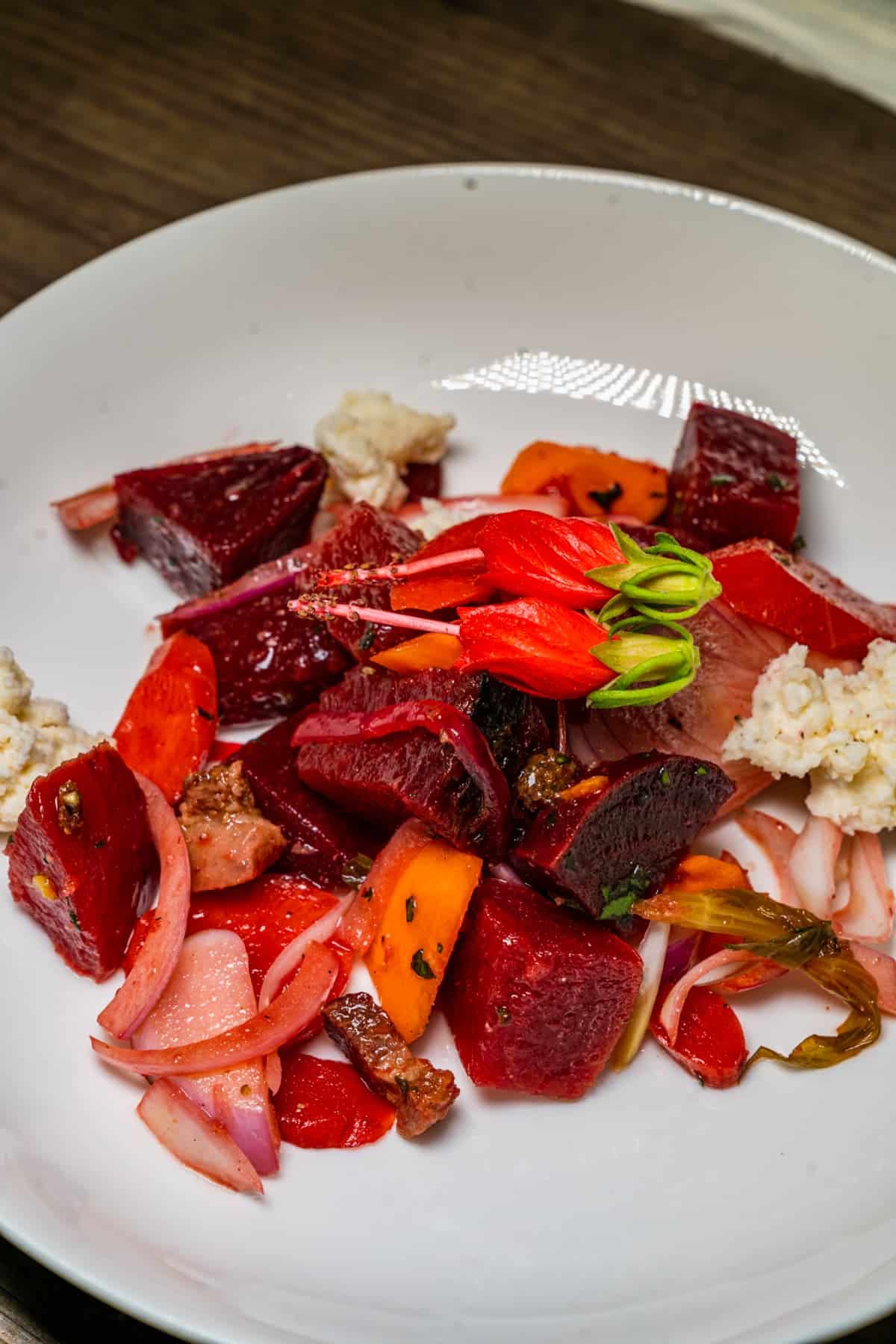 Take a Dance Class
Musa Studio, located in downtown Bryan TX, is a lively dance studio that offers group and couple's classes ranging from country to Salsa. Taught by Musa Studio's expert dance instructors, you'll have fun learning any kind of routine. Grab your dance partner and learn some new choreography!
Visit this Magical Bookstore
To spark imagination and create a fun reading experience for children, the Whimsy & Wild Emporium is the perfect spot to have a relaxing family day. This bookstore has more than meets the eye. You'll find the wardrobe from Narnia, Mary Poppins' hat and cane, Harry Potter decor, and so much more! They also offer theatric story times, live music, and other events for the community to enjoy. Grab one of the classics or something new and go on a literary adventure!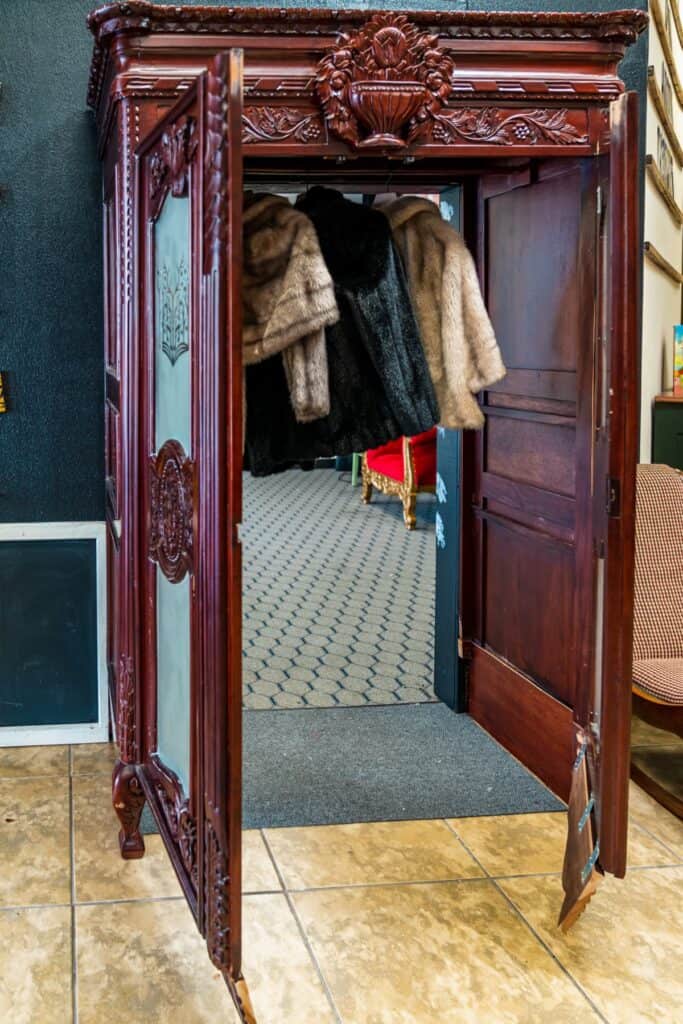 Travel Back in Time
Hang out at Lonestar Meadery and enjoy a glass of mead, honey wine that has a history going back 5,000 years! Be sure to follow their social media to keep up with their newly released mead flavors, such as Persephone's Passion, a dry mead with notes of pomegranate, as well as their pending Melomels AKA honey wine with fruit added to it. The ambiance of Lonestar Meadery is unmatched, with books and puzzles to contribute to your relaxation. Their flavor combinations will keep you on your toes so make sure to add them to your list of things to do near Texas A&M this weekend!
Indulge in Tasty Cajun Food
Bringing authentic Cajun cuisine from New Orleans to the Brazos Valley, Remnant of Nawlins does not play when it comes to their endless options of yummy grub. This Louisiana style gem has all the fixings, including boiled seafood, battered fish, and a spicy chicken sandwich that you have to try! Check out our list of where to eat in Bryan TX for some more of our favorite restaurants near Texas A&M!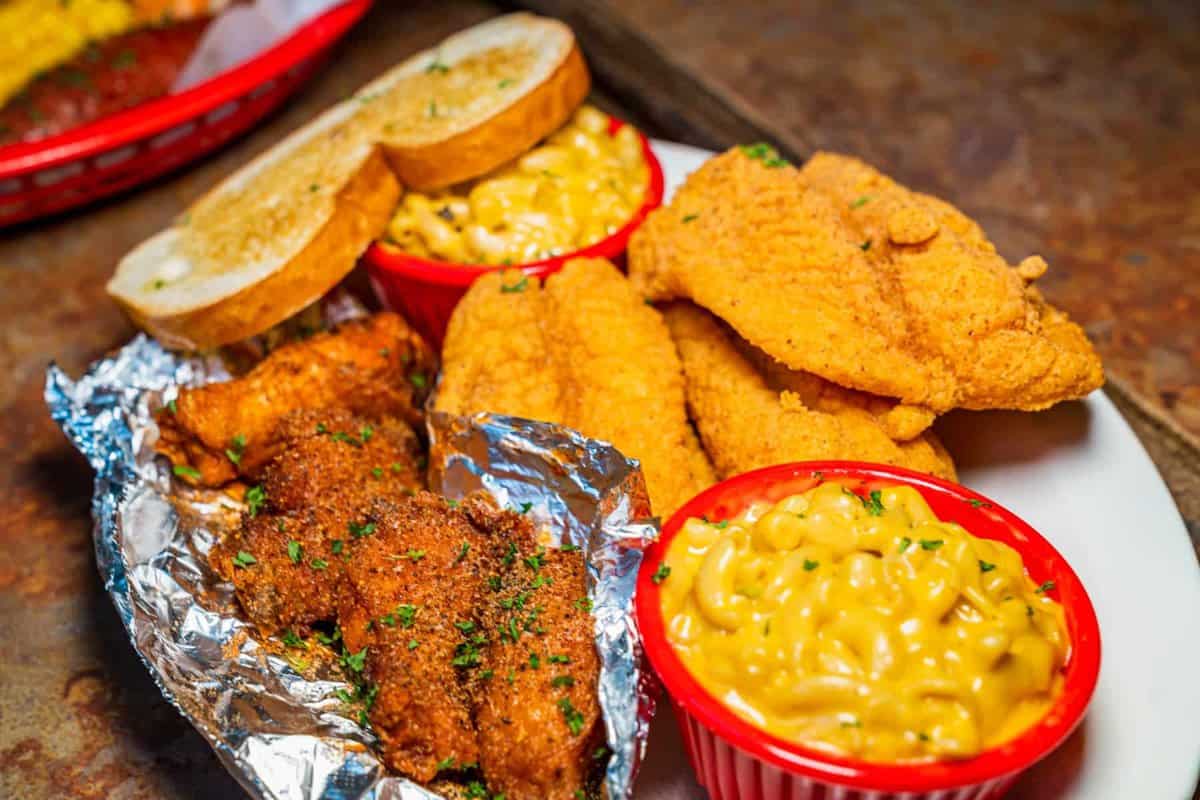 Stay the Night at a Bed & Breakfast
Milton Parker Home Bed & Breakfast provides you with a luxe overnight stay at the main house, a cute but spacious cottage in the back of the property, and a homemade breakfast buffet. Not to mention it is home to the two friendliest labradoodles, Echo and Booker. What more can you ask for?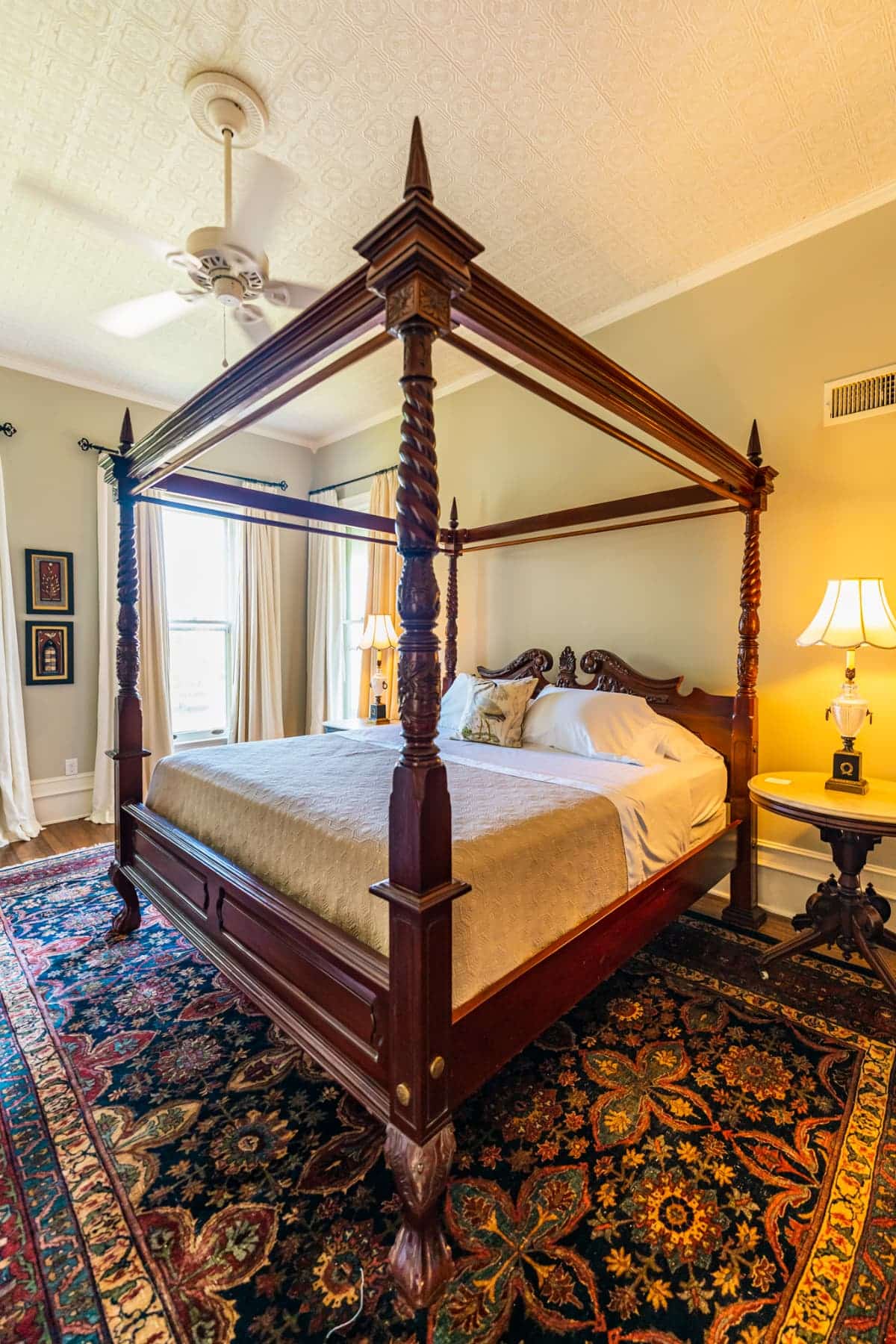 After turning this historic home into the perfect place for a relaxing vacation, the owners, a lovely Aggie couple, have created an experience that you need to add to your list of things to do near Texas A&M this weekend. It is also a popular spot for loyal Aggie fans and alum to stay during home games, so be mindful of this when planning your next trip. For more details, read about our experience at the Milton Parker B&B.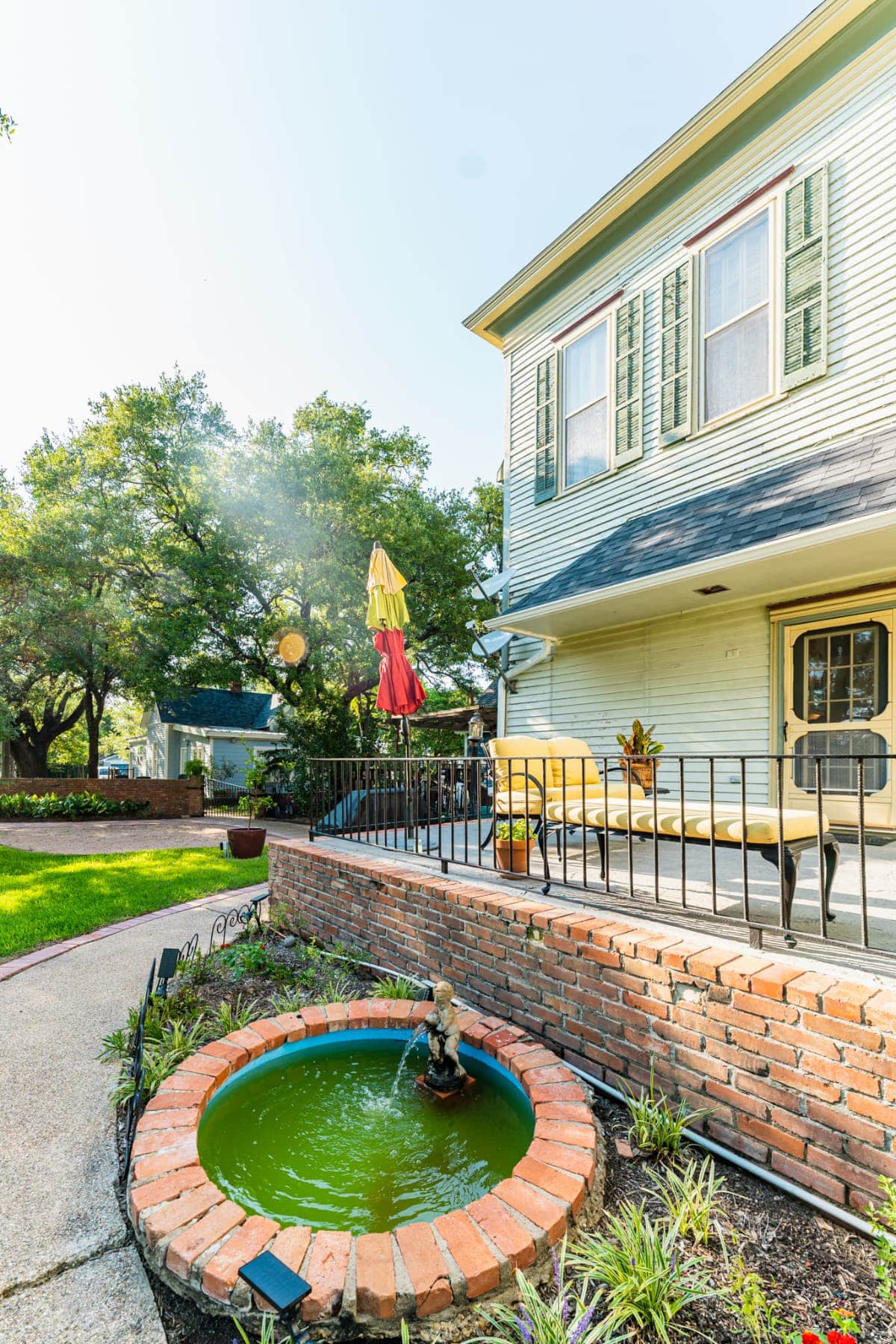 Eat Delicious Pasta
Known for their rich pasta, excellent wine and dessert menu, and their modern takes on classic Italian dishes, Amico Nave Ristorante was founded by a Sicilian family who wanted to bring their culture to Bryan TX. The owner, an Aggie alum, spent his childhood creating Italian dishes alongside his stepfather, a first-generation Italian American, and ended up opening this small-town Italian restaurant in his honor. Many of his family's recipes are actually included on the menu!
We started off with their Flash Fried Mozzarella and Grilled Oysters Amico. The mozzarella was so cheesy, and the oysters were tender and beautifully plated. Next, we enjoyed the Bucatini Bolognese made with Braised Ground Sirloin and a Slow Roasted Tomato Cream, as well as the Farfalle Pesto Chicken and the Ribeye Collino with a side of asparagus and Yukon gold potatoes. For dessert, we tried the Tiramisu, their Triple Chocolate Cake with a Raspberry Reduction, and the Ricotta Cheesecake with an Amaretto Biscotti Crust.
Drink a Glass of Wine and Connect
Vino Boheme is a hip wine bar with a bohemian touch. Highly centered around the artistry in the Village and a spiritual lifestyle, this wine bar is a unique experience for people to come and connect on a deeper level, because what bonds people better than sharing food? They have an extensive wine list, charcuterie boards, and delectable desserts to munch on while you mingle. Choose from several spaces filled with cute, vintage furniture, perfect for whether you're hanging out with your family or you're on a first date.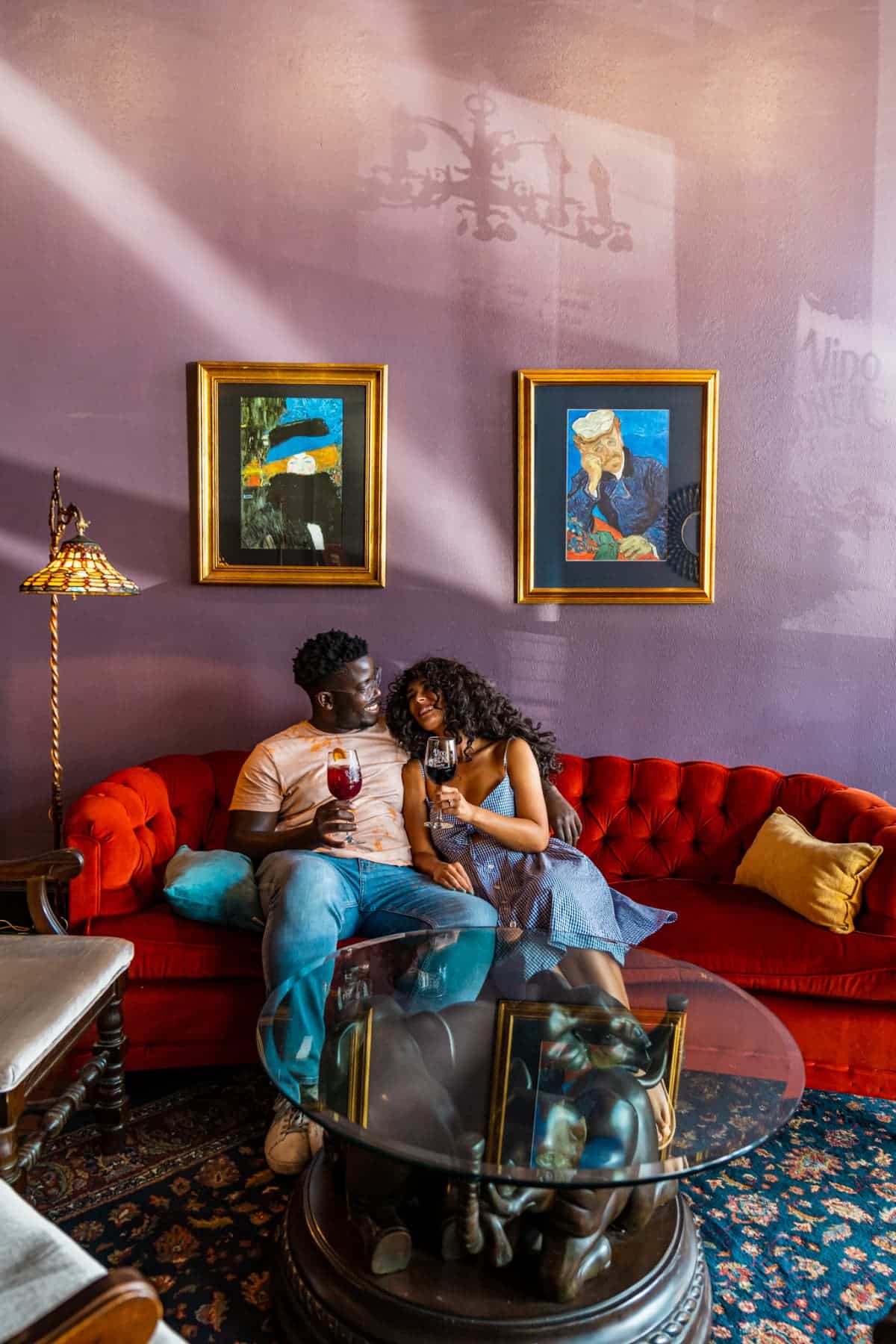 Learn to Make Stained Glass
Want to learn a new skill? Take one of the several glass workshops offered at Brazos Glassworks! Grab a few of your friends or a date and experience something new together. What's great is the classes are small, so you'll have plenty of one-on-one instruction. We took a 2-hour-stained glass workshop where we decorated a square, glass ornament with glass fritz to bring our pencil sketches to life. You can create whatever you'd like, but we decided on bluebonnets and the African continent filled with the colors of the Zambian flag. Brazos Glassworks will either ship the finished product to your home or you can pick it up within 24 to 48 hours.
Don't have time to take a workshop? Stop in and shop from their selection of handcrafted goods, including jewelry, tiny figurines, and ornaments much like what we created.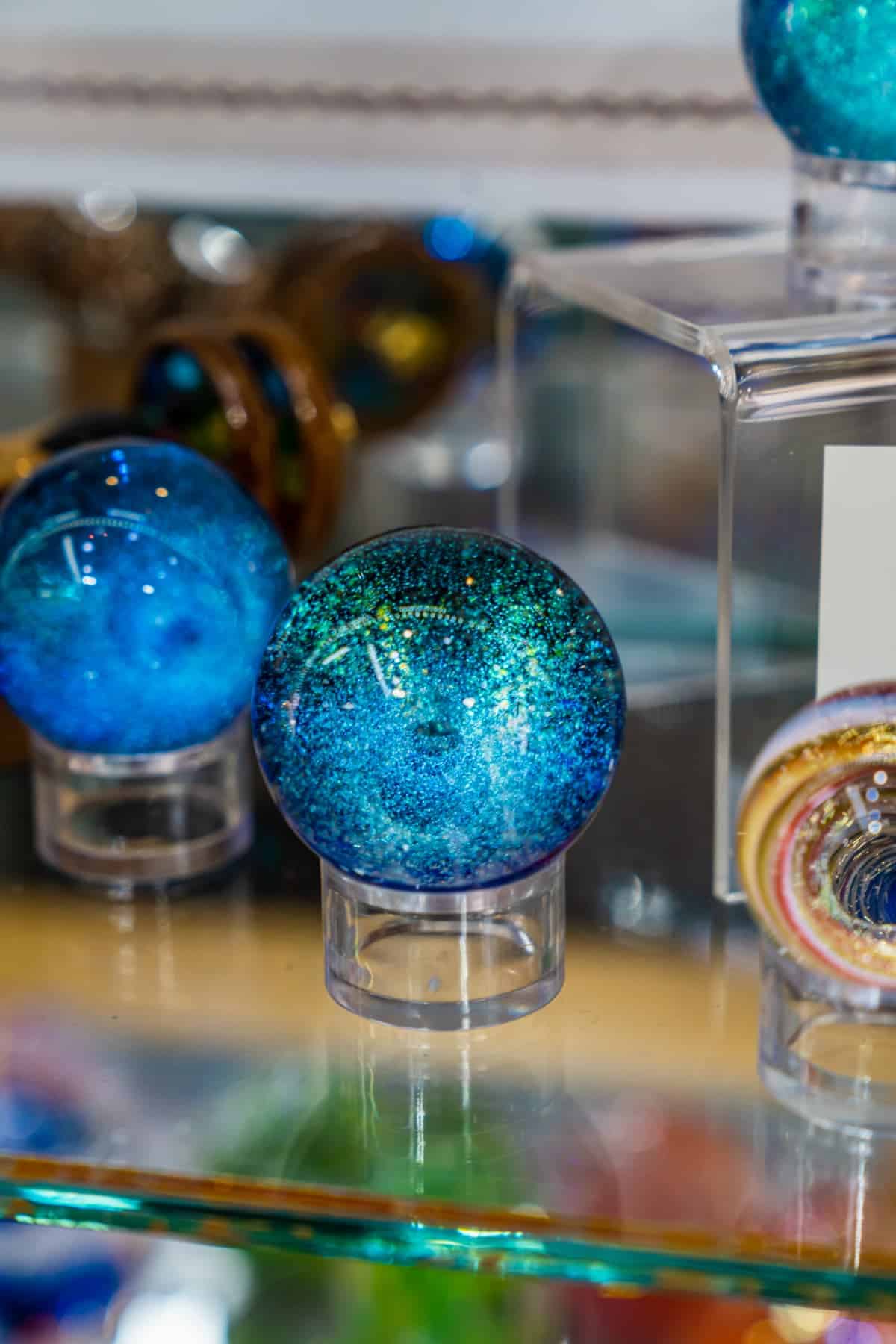 Stay in a Texas Villa
Messina Hof Bed & Breakfast is known for their charming and intimate setting for a couple's trip. Each of their suites are inspired by romance, emulating a loving environment straight out of a Hallmark movie. Of all the things to do near Texas A&M this weekend, a few of the best are at Messina Hof and include hot tubbing, wine tasting, and walking through the vineyard.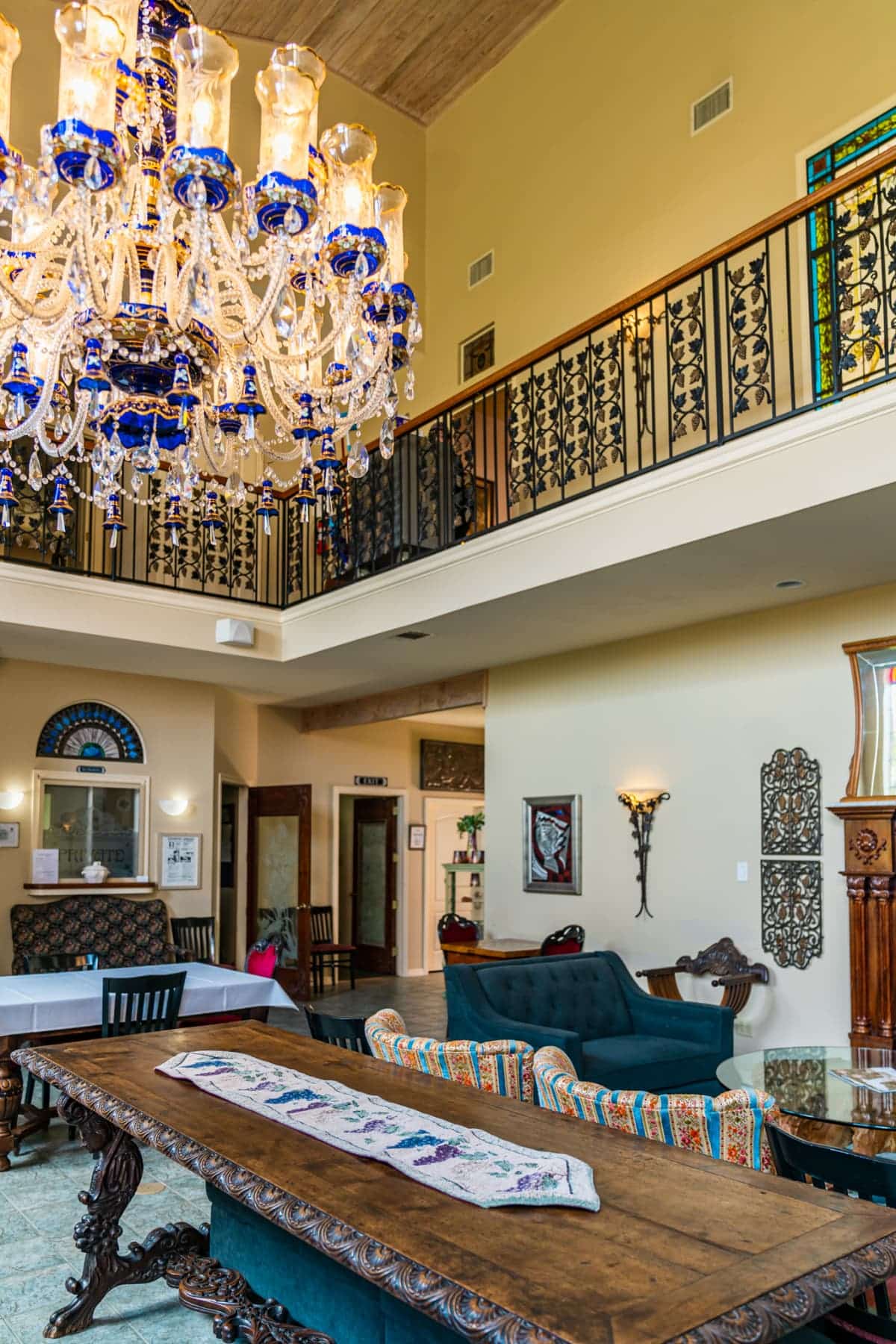 During our visit, we were able to witness the de-stemming process of some Cabernet grapes. The forklift operator dumped huge containers full of grapes into a de-stemmer, which not only plucks the stems out, but also begins the wine-making process by slightly crushing the grapes. We were amazed at how tiny, blue, and sweet the grapes were!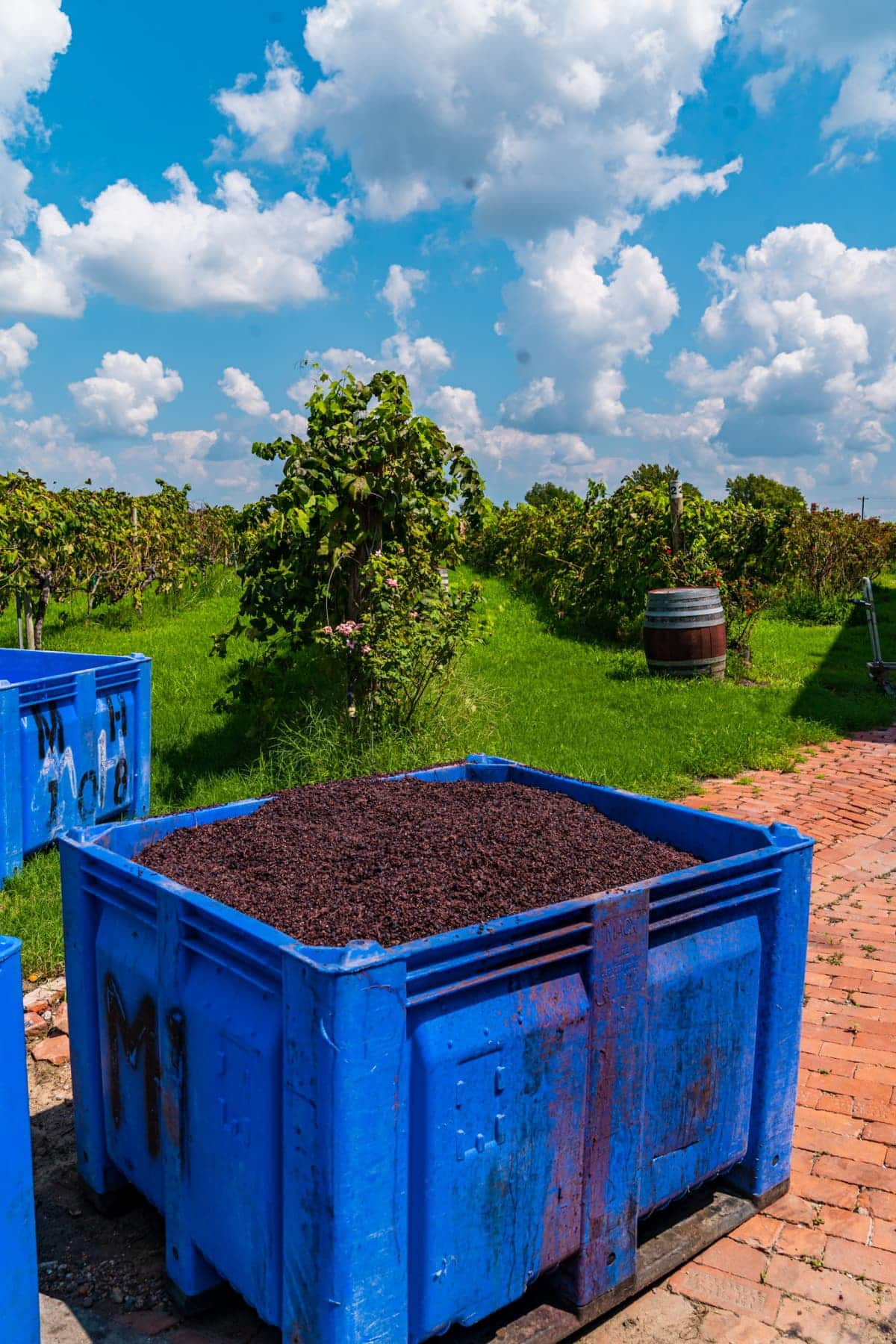 Chill Out at a Local Taproom
Blackwater Draw Brewing Co. in downtown Bryan is serving up their own classic brews, along with a selection of seasonal beers that you have try before their gone. If the weather is just right, spend time on the patio and try your hand at a game or two of cornhole. Follow their social media and keep tabs on their upcoming events, including trivia nights and concerts.
Sip on a Cup of Joe
At Tavo Coffee Co., the baristas know what they're doing when it comes to dropping a shot of espresso or fixing up a matcha latte. Between their homemade coffee syrups and locally sourced java beans, each cup is full of flavor. Looking for a cool but quiet work/study space? This boho-style coffee shop has highchairs and tables, comfy seating, and even a separate room for extra privacy. We enjoyed their iced honey matcha and iced pumpkin spice lattes, but they also have a pour over bar and recommendations from the staff if you need help deciding.
Looking for a variation on a pumpkin spice latte? Tavo serves up a quality, seasonal Pumpkin Spice coffee as well!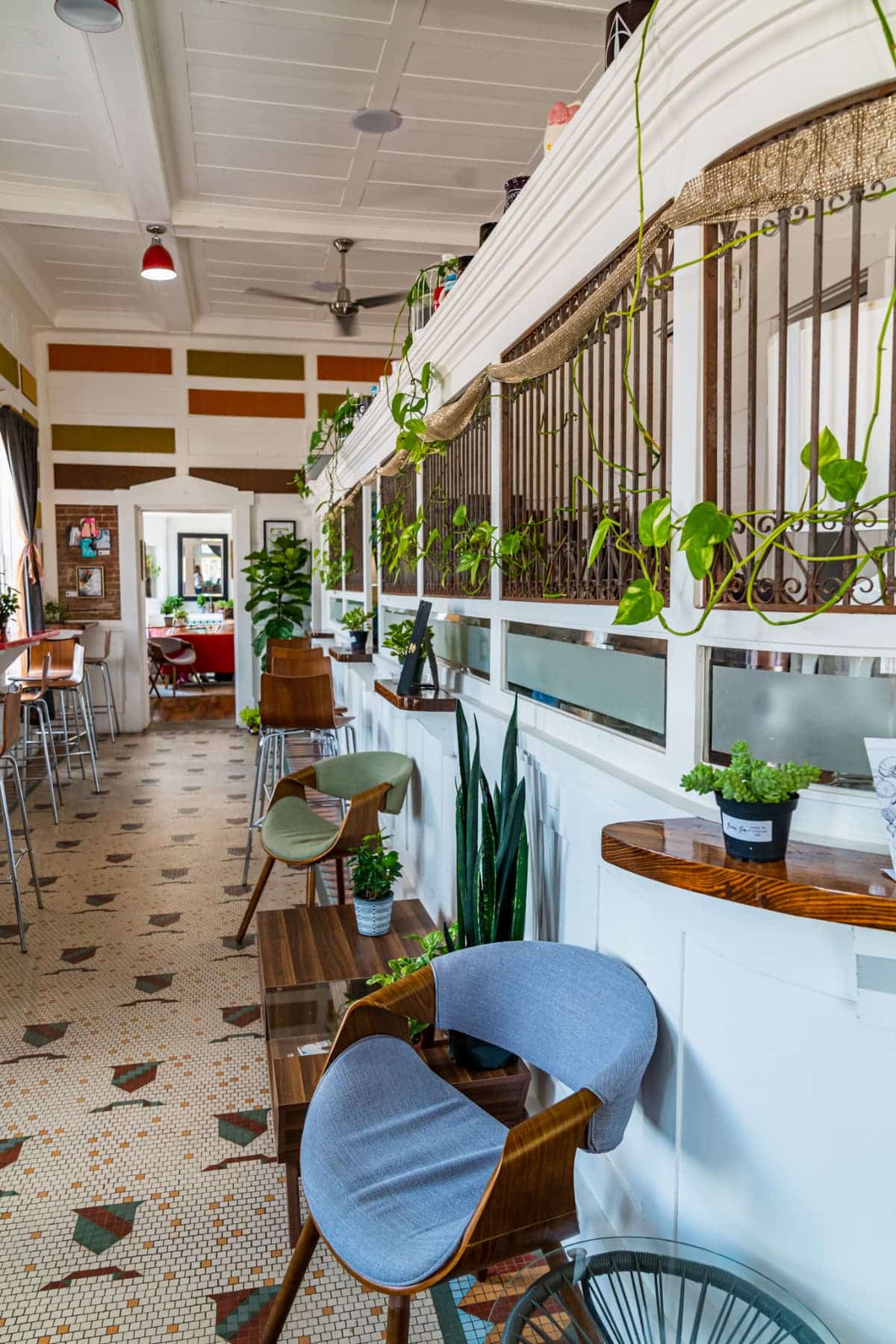 Grab a Breakfast Pastry To-Go
After you grab your coffee, walk through Tavo Coffee Co. to the very back of their shop and order breakfast from the Wild Grain Bakery. This quirky cafe is great for a morning outing with a peaceful ambiance. Everything is made in-house, and they take pride in their tasty baked goods like croissants, galettes, cinnamon rolls, and more! Grab one before they're sold out because they're well loved by the community near Texas A&M!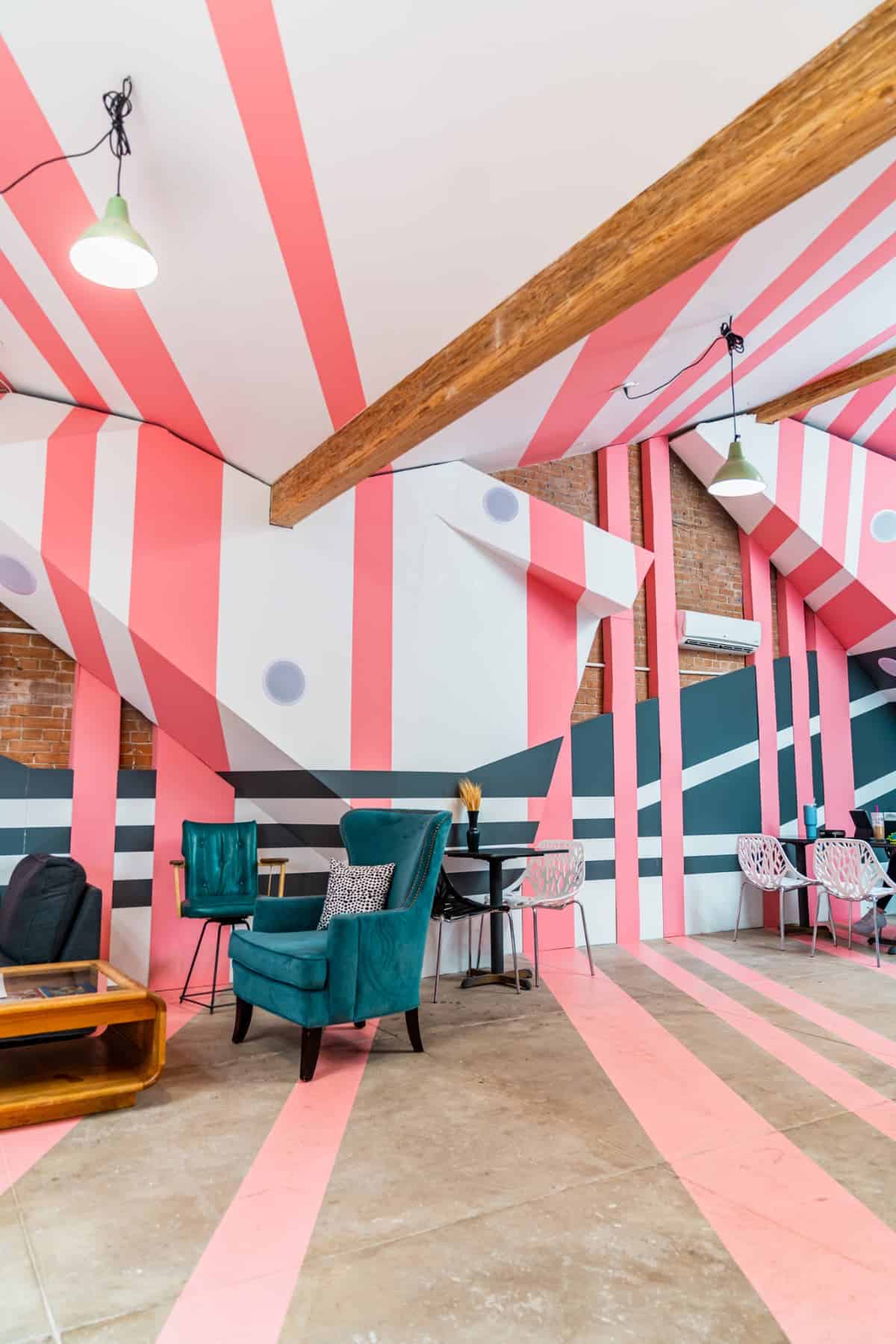 Check Out a Local Museum
Offering free admission for Texas A&M college students, the George H.W. Bush Library & Museum is a must-visit. Here, you'll learn about the origins of the Bush Family, receive a detailed, multi-media account of our nation's history beginning in 1941, and follow the political career of George H. W. Bush, including his time as the 41st president of the United States, up until his death.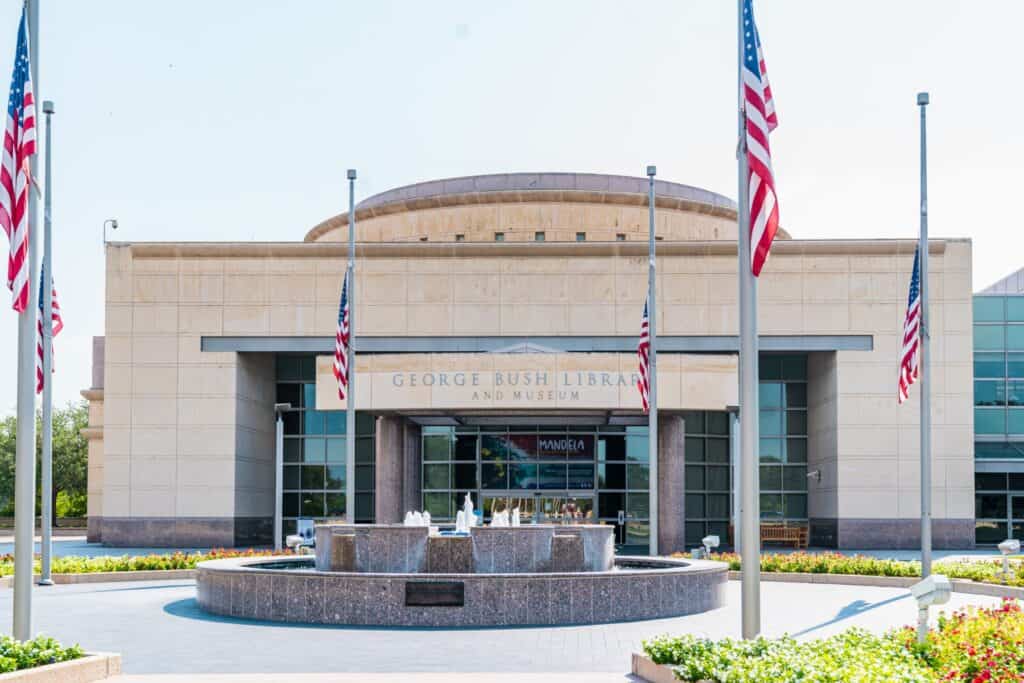 There are dozens of replicas throughout the museum, including war planes, government buildings, and even one of the Oval Office! You'll also learn about the humanitarian efforts that he and First Lady Barbara Bush dedicated themselves to, like cancer research and literacy. This museum is also home to the burial site of George H. W. Bush and Barabara Bush.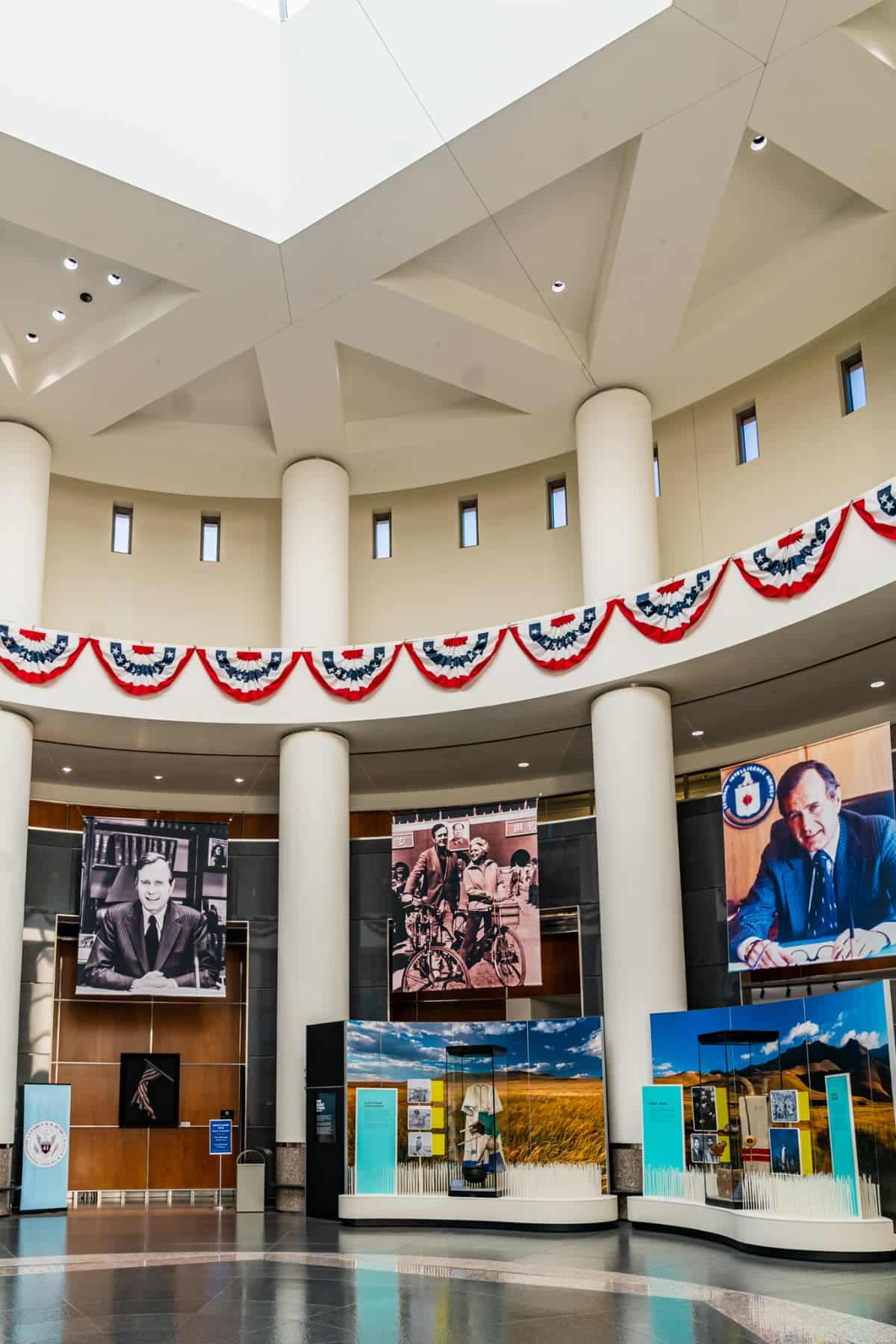 Behind the museum building itself is the Barbara Bush Rose Garden, complete with a catch-and-release pond, a walking trail, and dozens of roses and monarch-friendly plants. The museum also features temporary exhibits, such as the life and legacy of Nelson Mandela.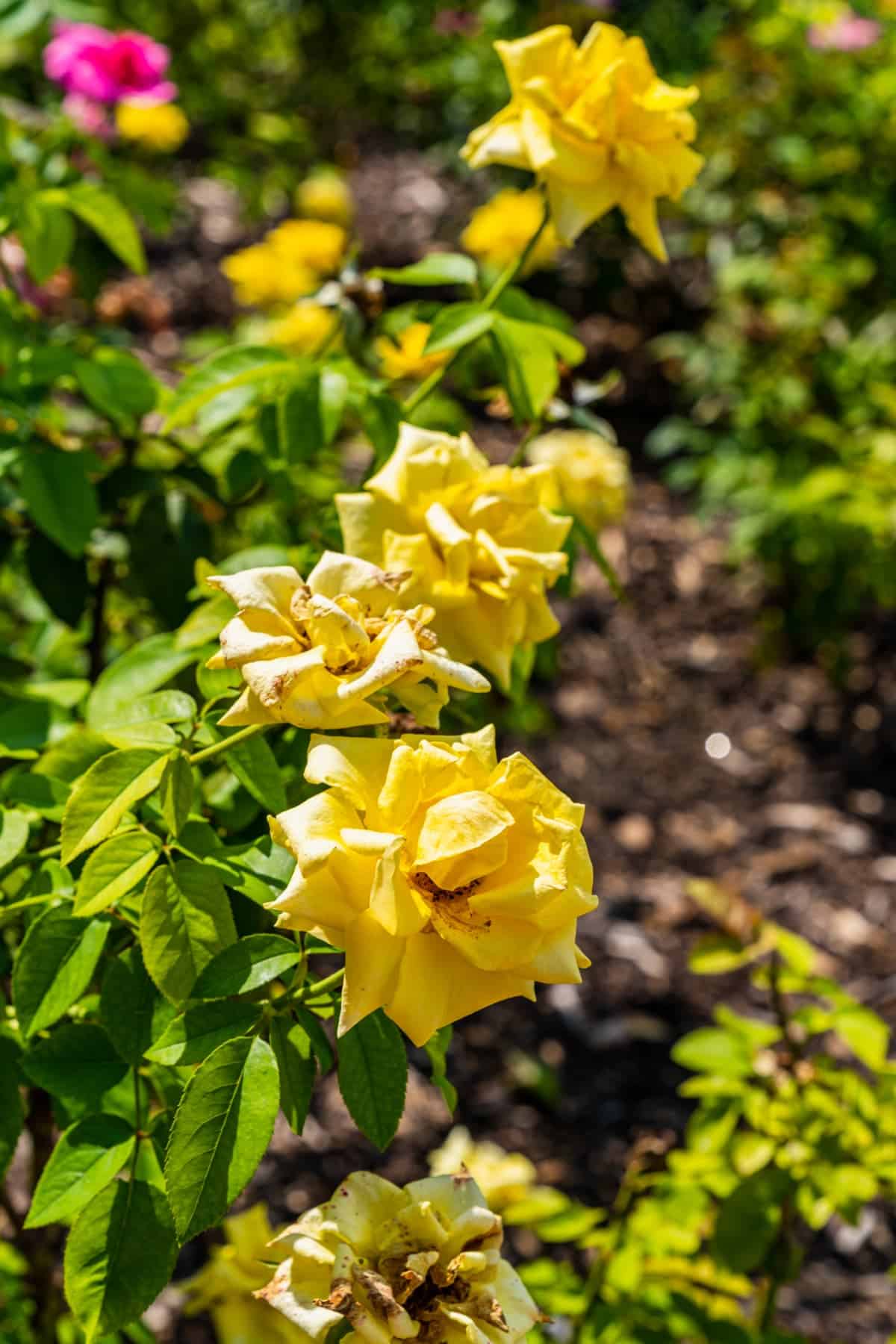 Start Your Day Off with a Hearty Breakfast
The best way to start your day is by stopping at Zeitman's Grocery Store for a breakfast sandwich or pastry. Known for their colossal-sized cinnamon rolls and enough pastrami sandwiches to last a lifetime, this gourmet grocery store is a great stop for all your comfort-food or grab-and-go breakfast/lunchtime needs. They have everything from fresh-baked Challah bread on Fridays and locally sourced pantry items to homemade bath essentials.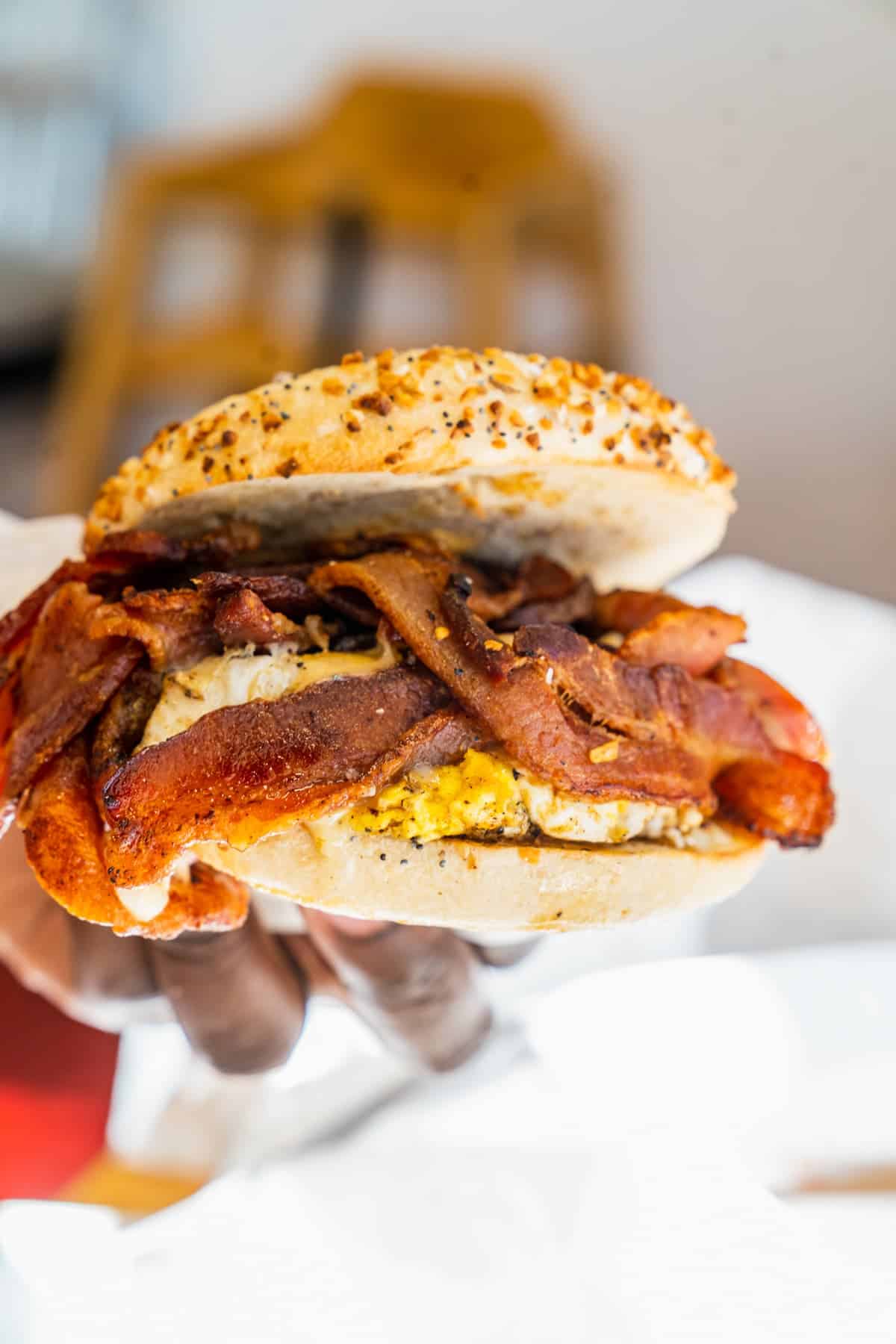 Go Out for a Drink with Friends
Kinder Hill Brew Lab, a traditional Biergarten in Bryan TX, is a casual environment for you to come and sit on the porch, hang out with friends or colleagues, and drink a cold beer. They also have a non-alcoholic drink menu available. For more bars near Texas A&M, check out our list of the best bars in Bryan TX.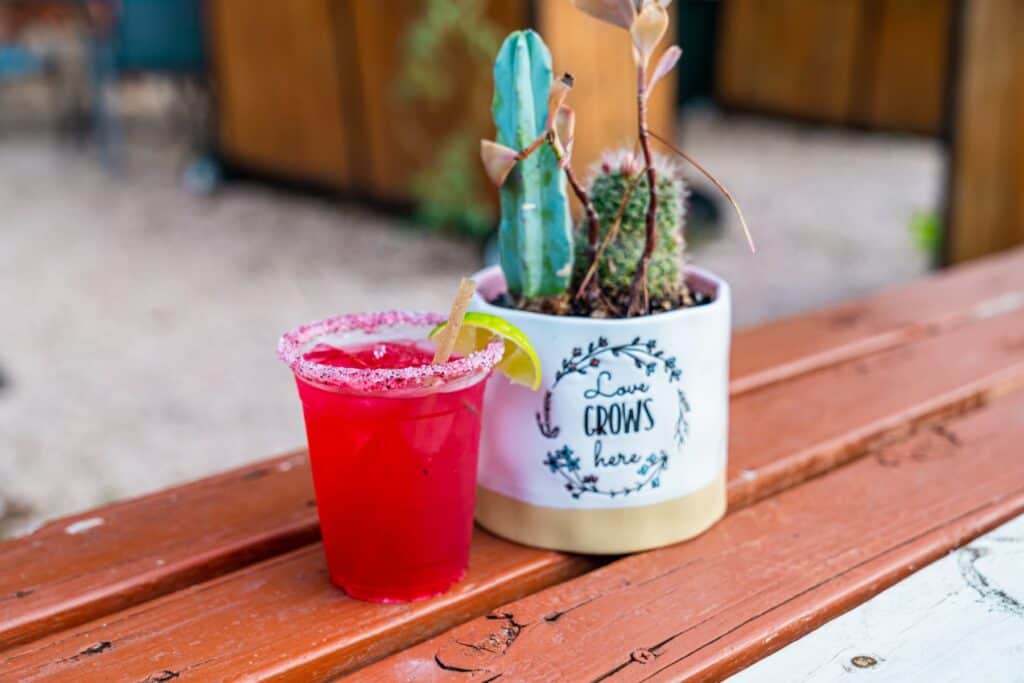 Grab a Pizza Pie on the Patio
A delicious eatery near Texas A&M, Wild Garlic is a fantastic option if you want a quick bite or to spend time sharing a pizza or two with your favorite people. Sharing an outdoor space with Kinder Hill Brew Lab, you can watch your pizza be made right in front of you inside their brick, wood-fired pizza oven. Their pizza menu is constantly changing so there will always be a chance to try something new or order a classic. Choices will vary from items like Prosciutto Caprese Panini Bites and Sausage Pesto Pizza to Elote Pizza and S'mores Pizza!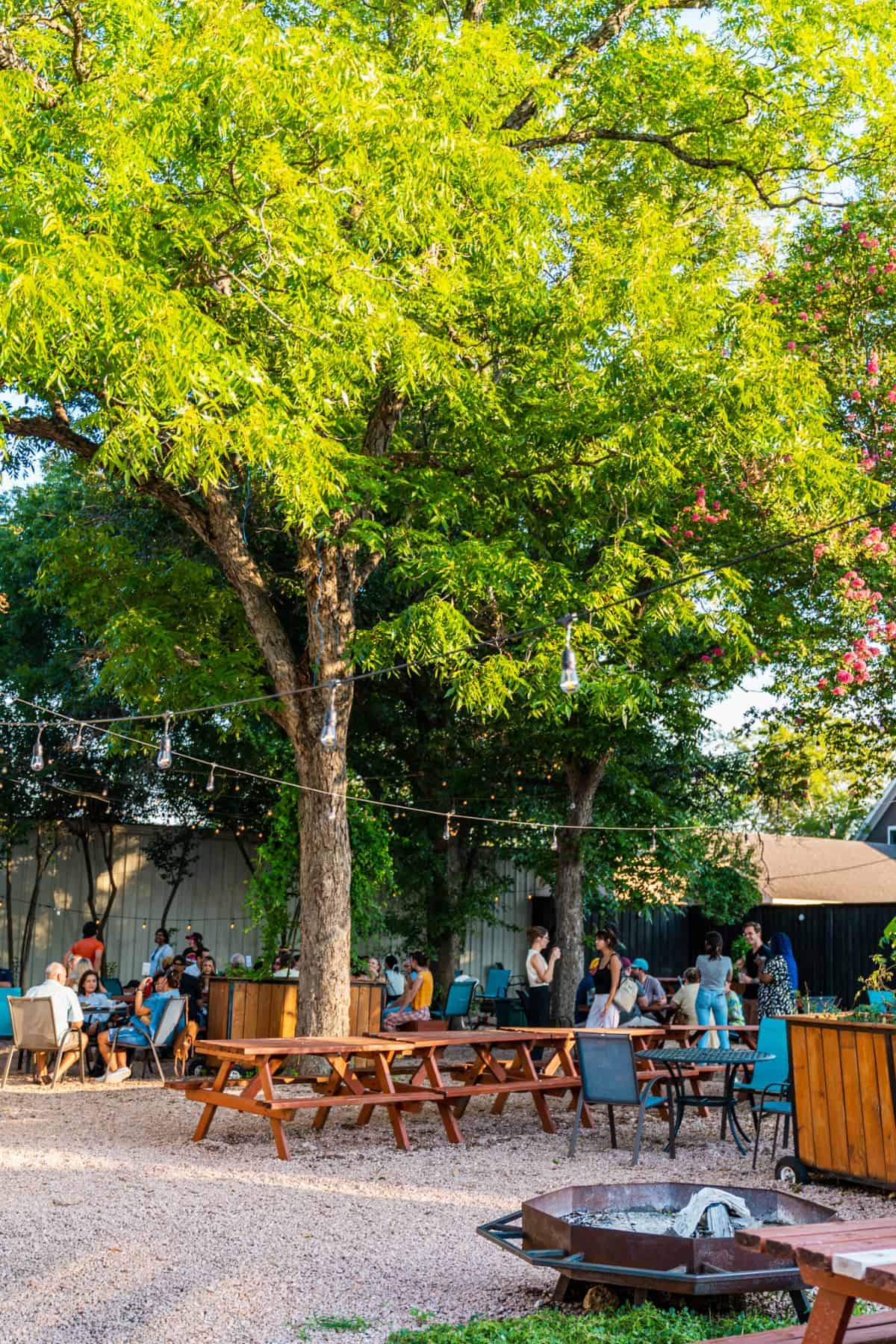 Try Authentic Peruvian Cuisine
Expand your palate with authentic Peruvian food from Fusion Peru, a local favorite serving an array of classic Peruvian dishes. You can choose from menu items like Chupe de Marisco (seafood soup), Ceviche, Tacu Tacu (beans sauteed with rice with beef tenderloin and a side of fried plantains), and Pan con Chicharron (a Peruvian-style sandwich with port and fried sweet potato). For more restaurant suggestions, check out our list of where to eat in Bryan TX.
Things to Do in Bryan TX This Weekend: Final Thoughts
You don't have to choose between a home game and an away game when visiting Bryan TX because this vibrant, college town won't disappoint no matter when you visit. It definitely does not miss the mark when it comes to things to do near Texas A&M, but if you're looking for equal parts relaxation and culture that only Aggie Land can provide, then a trip to Bryan TX should be on your list! Don't forget to reference our list of what we did on our first trip to Bryan!