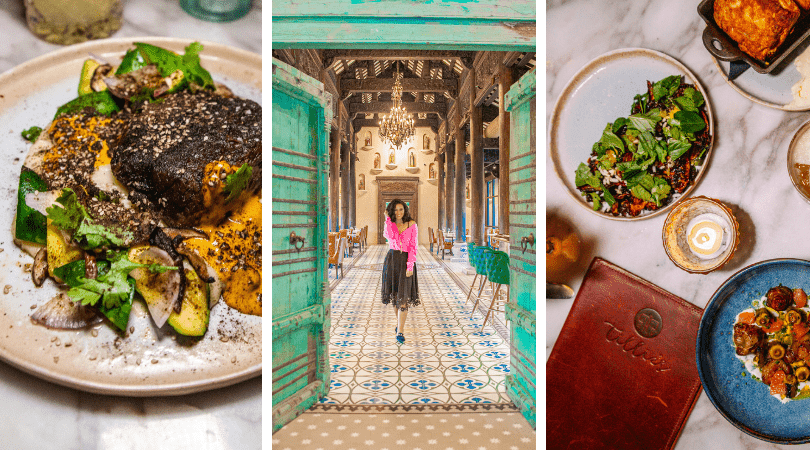 In the small town of Dripping Springs, TX you might expect to see lots of ranches, a few vineyards, and beautiful nature all around. What's probably a lot more unexpected is an old Vietnamese town hall that has been shipped over and has been re-purposed as an upscale Asian restaurant.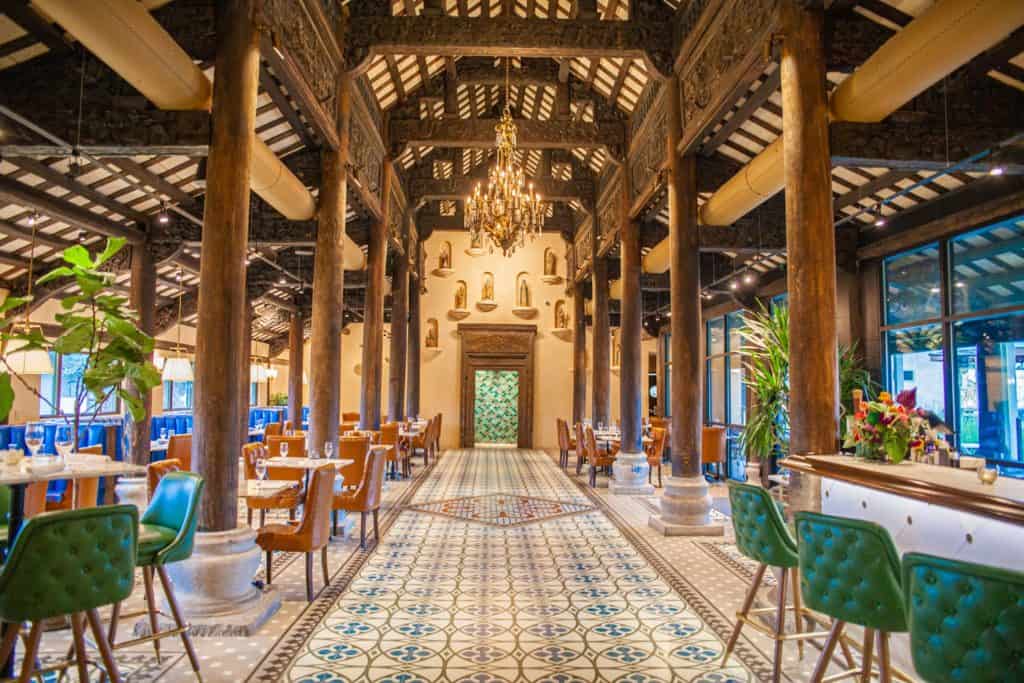 Tillies Restaurant in Dripping Springs TX
The people at Campy Lucy saw that this Vietnamese town hall and several other buildings were set to be demolished. And yet these buildings were filled with intricate details and carvings. The wood was such high quality that you couldn't even put a nail through it, but had to arrange them like a jigsaw puzzle.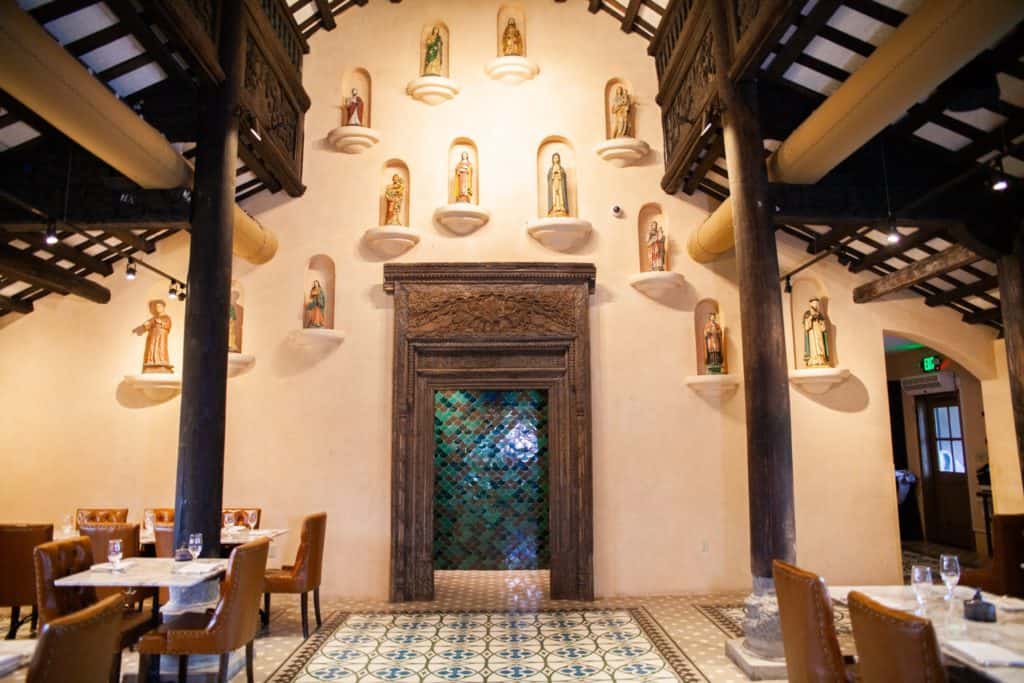 Rather than see these buildings destroyed, the owners had them brought to of all places, the small Texas town of Dripping Springs! They collected different other artifacts from around the world like these stunning turquoise doors from India that almost make you feel like you're walking into another realm.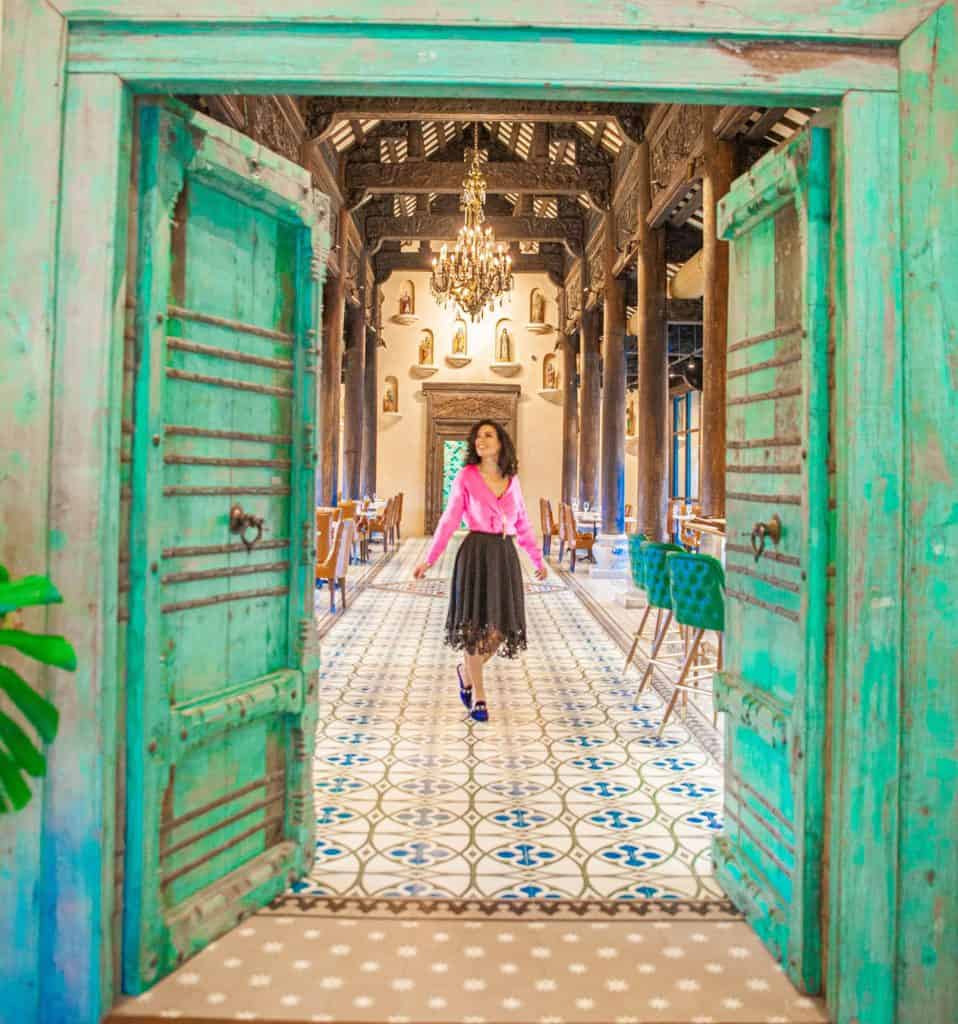 When most places out here are serving barbecue, tacos, and hamburgers, Tillies is a diamond serving up high class cuisines. Inspired by Asian flavors, the chef creates unique dishes on a regularly rotating menu. Appetizers are a must at Tillies. You might not expect biscuits to be such a highly praised dish, but Tillies has these honey butter biscuits that will melt in your mouth and are served with an addicting honey butter. Go ahead and order a separate order for yourself. You're not going to want to share.
Or try the brussel sprouts with chili and orange supreme for a slightly spicier take on the once hated, now adored vegetable. You might even find something you've never heard of before like the roasted sunchokes sprinkled with feta and grapefruit.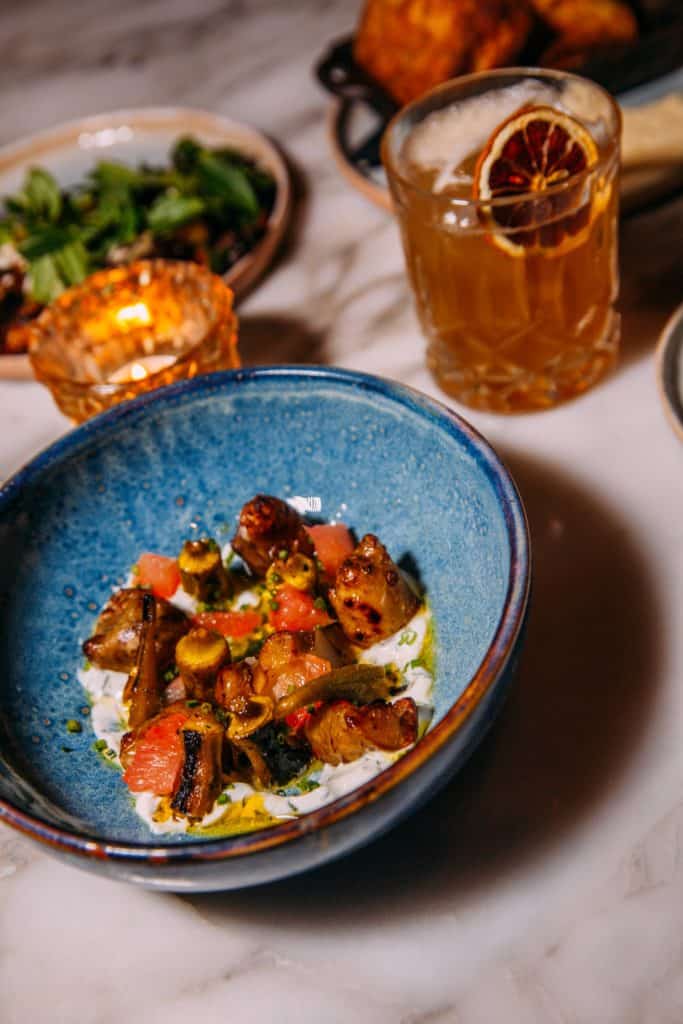 And because Dripping Springs has so many unique and local distilleries, you will find many of the craft cocktails incorporating Desert Door Sotol, or Dripping Springs Vodka, or any of the other spirits that can be found in the Texas Hill Country.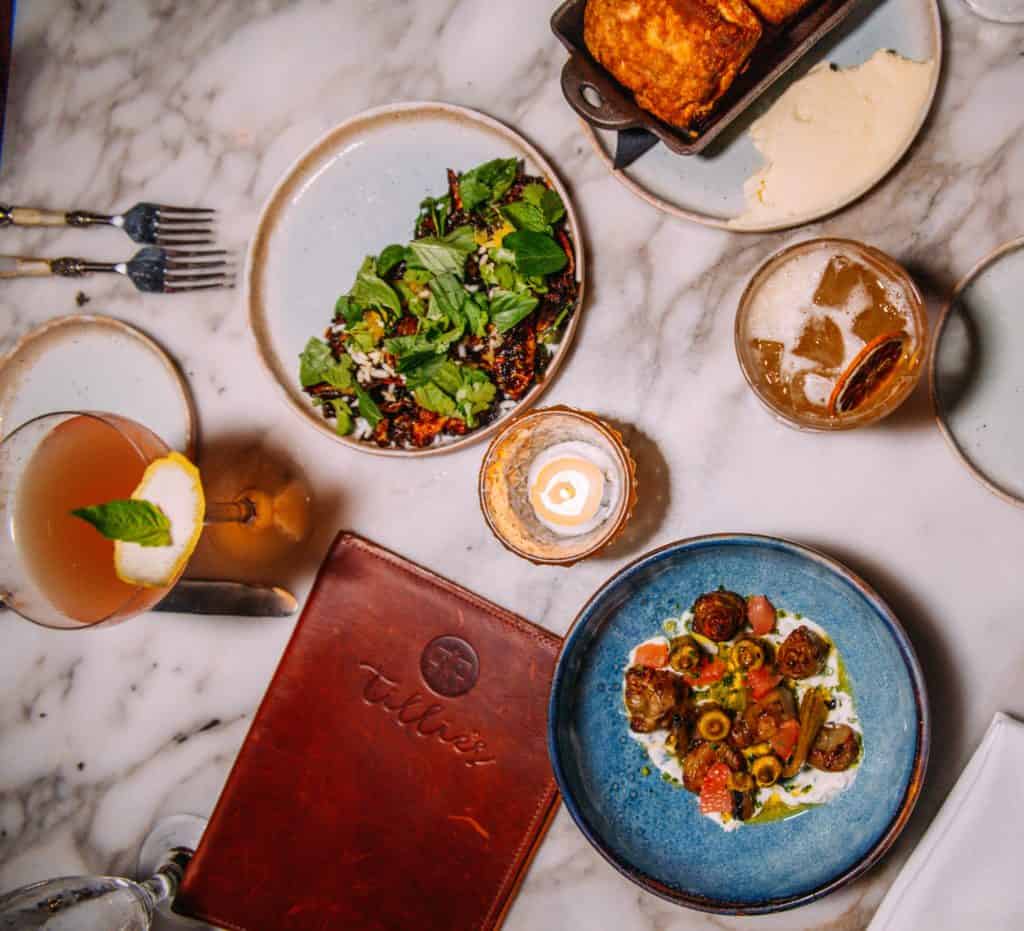 As if the appetizers weren't good enough, dinner was such a treat! Beef short rib covered in shiitake hot mustard, cashews, pickled shiitake, and other unique spices and herbs. I savored every bite of tender beef rib filled with so many different flavors.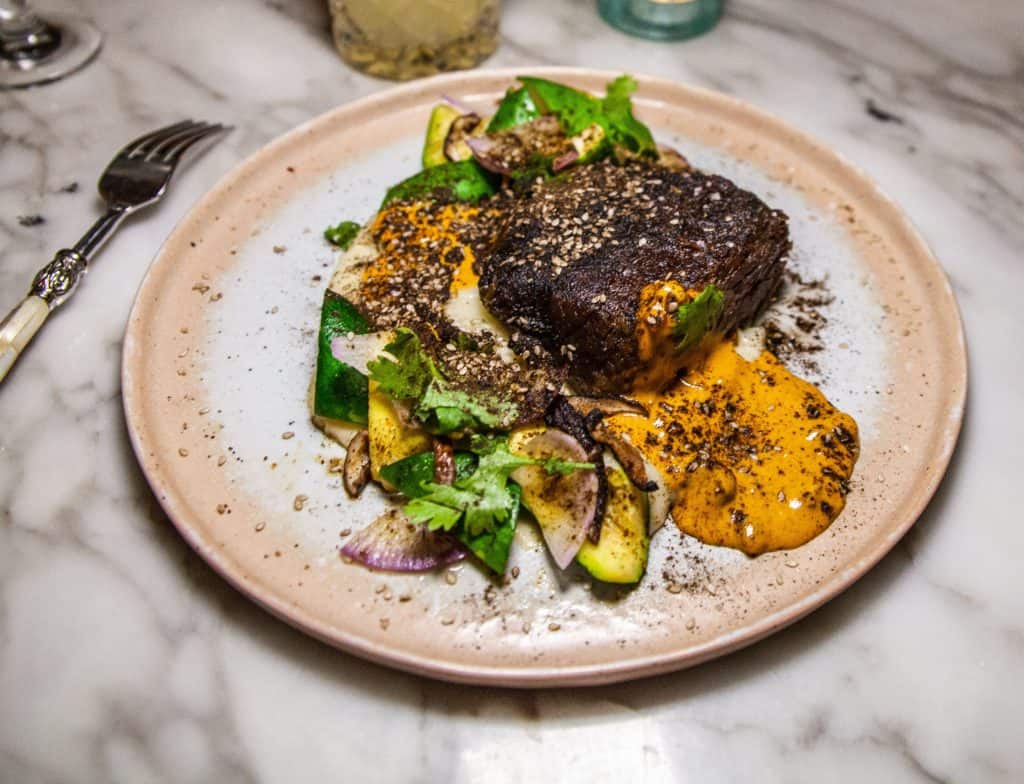 Finall Thoughts: Tillie's Restaurant
Tillie's is an unexpected gem in this small town in the Texas Hill Country. Yet it's unique atmosphere and gourmet food draw people in who will drive hours to check out this spot! It's the kind of place you will want to add to your Texas and Hill Country bucket list.
Tillie's is actually located on the property of Campy Lucy, a wedding venue and unique lodging spot with fun onsite activities like alpaca feedings, archery, and more. Book a reservation at Tillie's and then spend the night enjoying the beautiful area. Plus, don't forget to check out all of the other fun things to do in Dripping Springs TX.