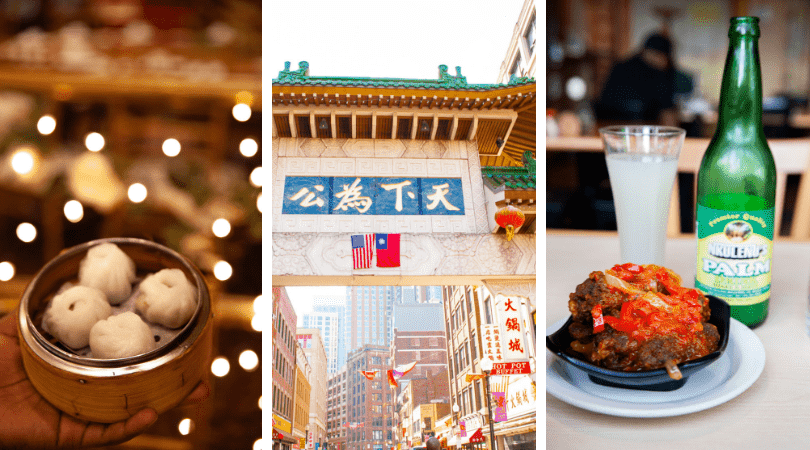 Boston is so rich in flavor! Being a melting pot, you can essentially eat around the world in one place! From exploring Chinatown, Eataly, and self-guided tours of other regions, I wish I had more time to explore all the good food. Keep reading about to find the best restaurants and see how many you can dine around the world in one place. Don't forget to also check out all the fun things to do in Boston.
Eat Around Italy at Eataly
Now I haven't made it to Italy yet, but Eataly transported me on a culinary journey all in one place with some life changing pasta, fresh Italian goods, and an incredible market. Whether you're looking for a quick sandwich, a sit-down Italian experience, a great happy hour, or hours of exploring Italian cuisine, Eataly is the spot! Check out my guide to eating around Italy in Eataly!
Discover the flavors of Chinatown
In Boston, a small area transforms into a whole new country with signs in Chinese letters, cooked duck hanging from windows, and a large mixture of different Asian cuisines in one area. There are so many different restaurants in one space so it can be hard to choose where to go. We spent an evening on a self-guided Chinatown food tour which you can read all about in my guide to Chinatown. Indulge in dim sum, milk teas, modern takes on traditional Chinese food, and more.
Travel Through Africa
When traveling, I find that African is rarely represented. However, we're often missing out on a whole continent of unique flavors! We traveled throughout Boston to try foods from Nigeria, Sierre Leon, Cote D'Ivoire, Senegal and more. Read all about where to find African food in Boston.
Haitian Food in Boston
Boston has a thriving Haitian community and Haitian food is not something that I come across often. I was excited to try Haitan food and was not disappointed. We drove a little past Boston into Somerville to try Pikliz International Kitchen. The Caribbean menu consisted of fried pork, stewed oxtail, jerk chicken, and more. Served with your choice of sides, make sure to try the black rice, fried plantains, and the creole macaroni!
Close to one of the African restaurants, we also found a Haitian bakery, Le Foyer Bakery, where you can get meat patties, peanut brittle, Haitian fudge, crema, a sweet milk with coconut, and more.
Don't Forget About the Lobster!
You can't go to Boston without trying some lobster! I always like a unique take on the classics so I made sure to visit the Saltie Girl, a small but popular restaurant that serves up lobster & waffles! I'm not someone who can handle fish for breakfast/brunch (no lox bagel for me), so I was weary. However, if I could have these at home, I would even eat them over the traditional chicken and waffles! The wait is long (we waited for 2 hours at lunch time) so make your reservations and then plan to walk around the town. You can read all about the best things to do in Boston to find some things to do while you wait, most of which are walkable from Saltie Girl.
I didn't get to fully experience lobster rolls in Boston. Luckily, my friend One Small Blonde, went on a lobster roll tour to find the best lobster roll in downtown Boston!