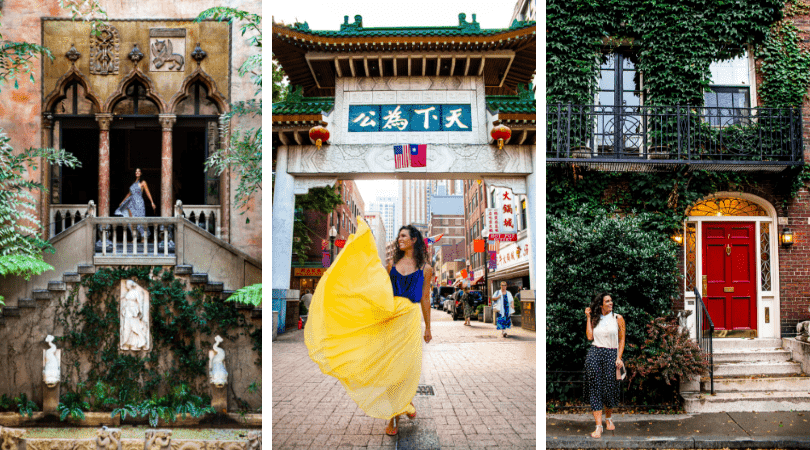 Boston is a melting pot of cultures and unique things to do! World travelers will find that you can travel around the world right here in Boston (and back in time!) Read about all of the top things to do in Boston, MA, and plan your own Boston itinerary!
Eat Around the World in Boston
Considering all of the cultures in Boston, you can essentially eat around the world in Boston from Eataly, Boston Chinatown, African cuisine, and more. Read all about how to eat around the world and the best restaurants in Boston, MA.
Step Back in Time
There's nothing quite like the Boston Tea Party Ships & Museum. Travel back in time to 1773 and experience the Boston Tea Party for yourself. You'll be taken through different exhibits with actors portraying characters from that time. Join the Sons of Liberty of dumping tea overboard, and then see the effects from that night. Afterwards taste the tea that was dumped overboard at Abigail's Tea Room and Terrace.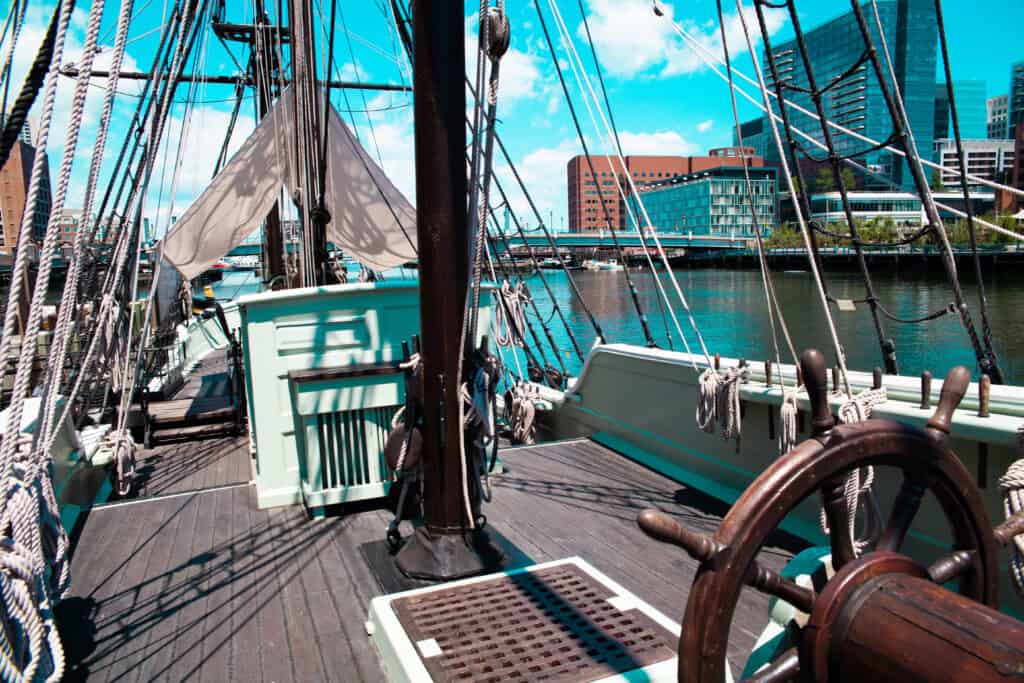 This museum was so well done and I wish this was something I had been able to visit when learning about American Independence. They do a great job of bringing the history to life in an engaging way.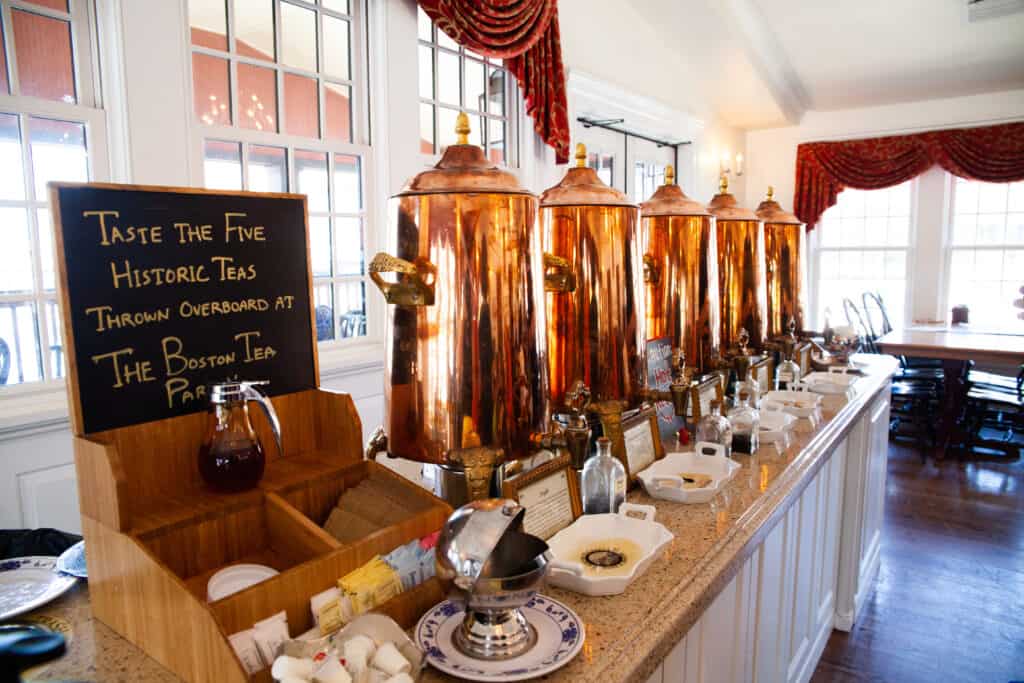 See the World As it Was in 1935
In less than a century, quite a bit has changed in the world. At the Mapparium in the Mary Eddy Baker Library, you can walk through a 3-story glass globe. Basically, they took a regular globe, increased its size, and added a 30-foot bridge so you can walk through it and explore its beauty. From this inside-out globe, you can see countries that are no longer around, as well as identify places familiar to you. Another thing truly amazing about the Mapparium is the acoustics. From one side of the globe you could be whispering, but the people on the opposite side can hear you as if you're talking right next to them.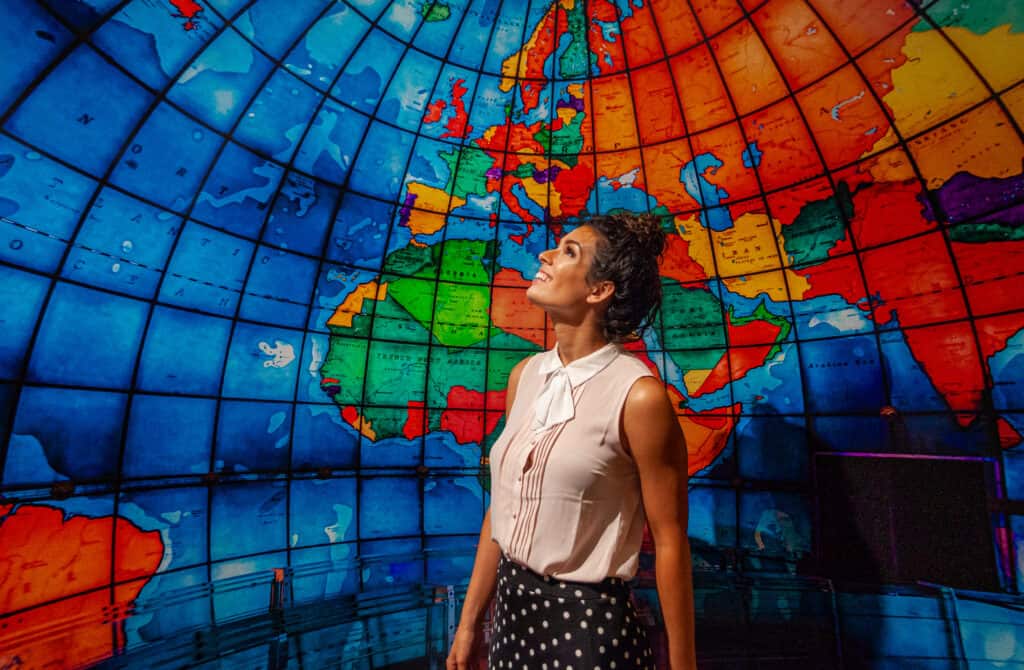 Explore A World of Art
At the Isabella Stewart Gardner Museum, you can wander what looks like a Venetian palace while exploring Gardner's collection of art from around the world. Wander through the Chinese Loggia, the Spanish Chapel, the Vatichino, and other rooms filled with thousands of different art and artifacts. The courtyard also makes a beautiful space to just hang out and relax.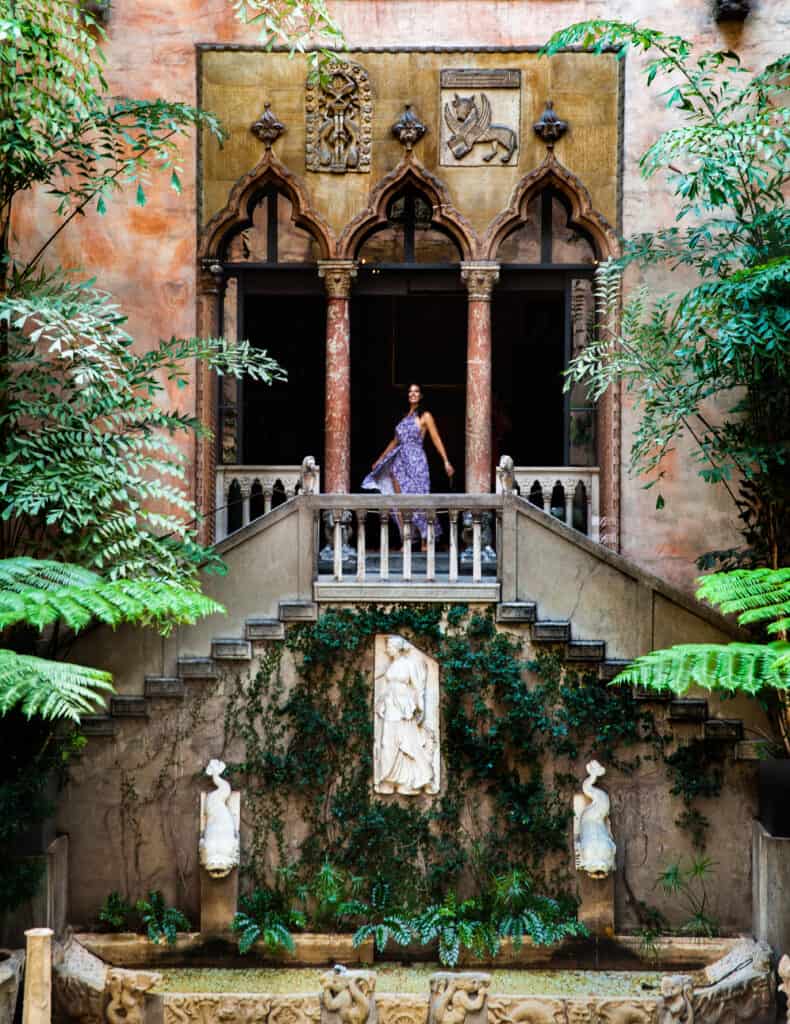 Another art museum that is a must while visiting Boston is the Institute of Contemporary Art in Boston. This museum has a regularly rotating list of featured artists with displays that will appeal to all types of art lovers. One piece that stood out to me was from Ragnar Kjartansson: The Visitors. Kjartansson is an artist from Iceland who recorded musicians in different rooms of a 43-room estate separately, but simultaneously playing a piece that comes together in a captivating audio and visual performance. You can wander through the different rooms of all different themes for an afternoon of fun. Make sure to check out their calendar of events for dj dets, dance performances, free nights, and more.
Wander Through Chinatown
Walk through the Chinatown gate and see how the buildings change with Chinese letters, vibrant murals, and the delicious smells of food! You can walk through briefly and grab some pastries or spend hours on a self-guided walking tour of all of the things to do in Chinatown. Come hungry!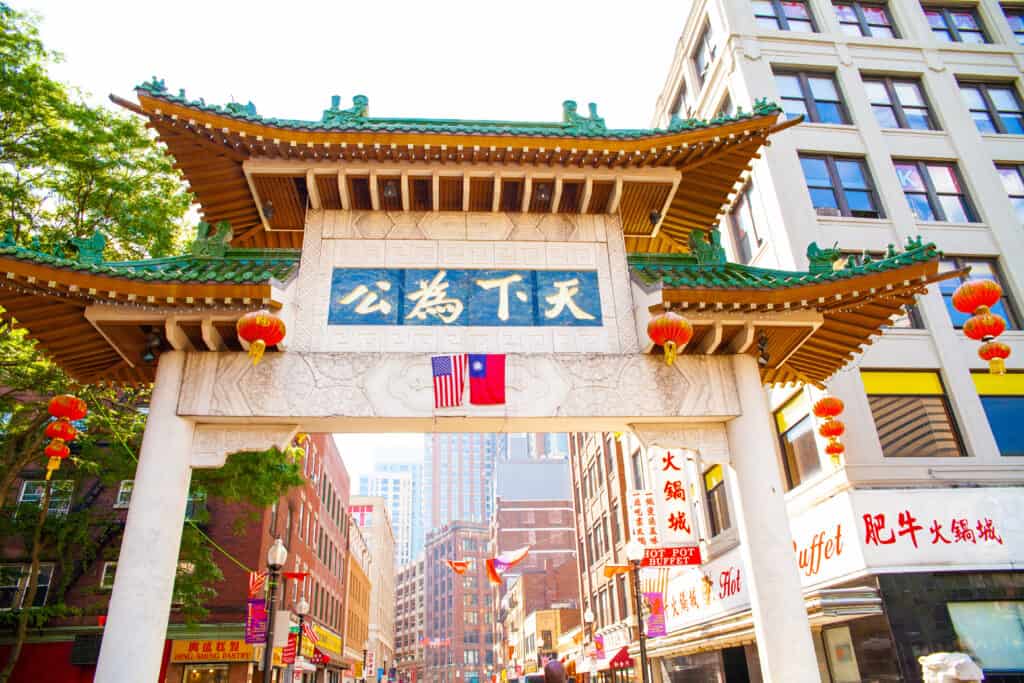 Read Around the World
Close to Chinatown is Brattle Bookshop, one of America's oldest antiquarian bookshops. On top of being gorgeous, they have books from all around the world, and most are under $5. There were so many unique books that I wanted to dive into and I could have easily spent hours uncovering gems.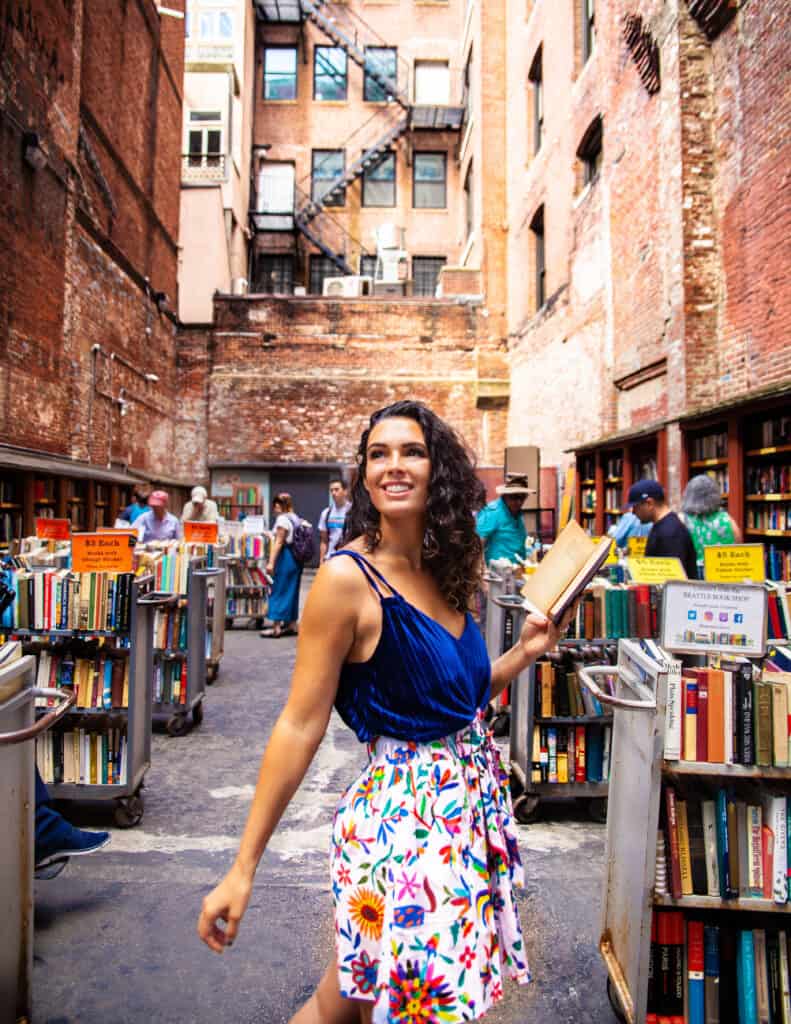 Frolic Through an English Garden
Kelleher Rose Gardens is a free public garden in downtown Boston with over 1,500 roses and beautiful floral archways. Off the main path, this Rose Garden is often known as a secret garden.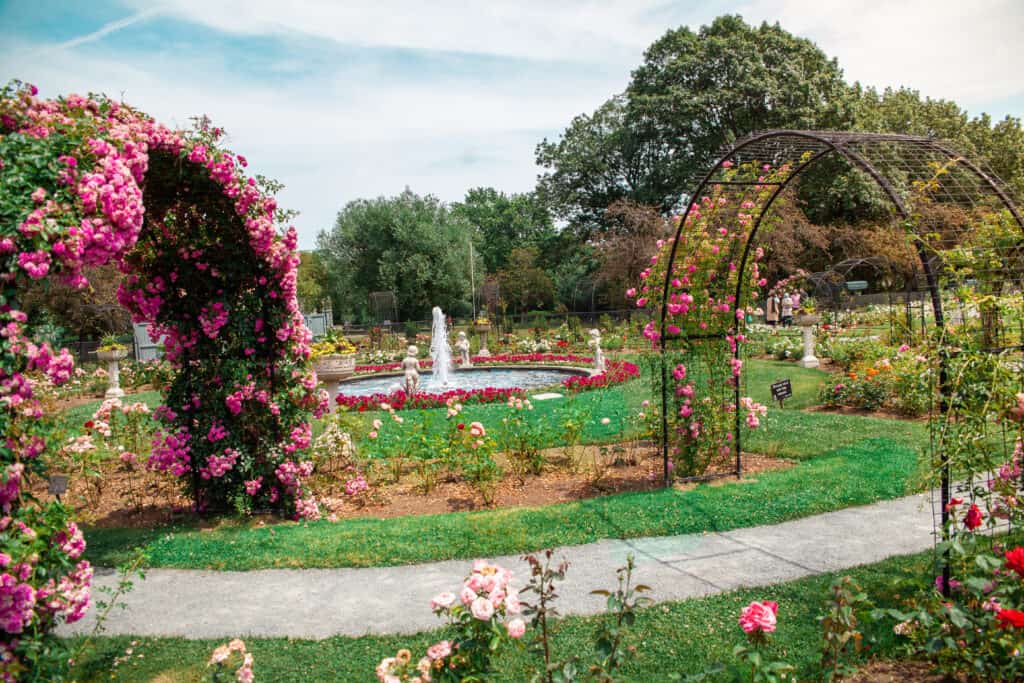 Walk Through Beacon Hill
Beacon Hill is most famous for Acorn Street, a cobblestone alley that is one of most photographed streets. However, besides just taking in that street, take time to also walk through Beacon Hill where you feel like you're wandering through a small European town. You'll find beautiful Victorian homes galore, ivy covered brick, adorable flower shops, antique shops, and maybe even a hidden house!
Getting Around Boston
As we quickly learned, traveling around Boston can be hard if you want to do it by car. Parking is not cheap and you while there are meters, you can drive around for 30 minutes just trying to find one.
I found the best way to get around Boston is to stay at a hotel nearby as there are places that are walkable. The other thing I suggest doing is the Old Town Trolley tours. They go all around Boston so you can get to most destinations this way.
Where to Stay in Boston MA
Like I said, while in Boston, having a place close by is a must! We stayed at the Hotel Commonwealth located in Fenway Park which is walking distance from the Boston Red Sox stadium and is close to many Boston attractions.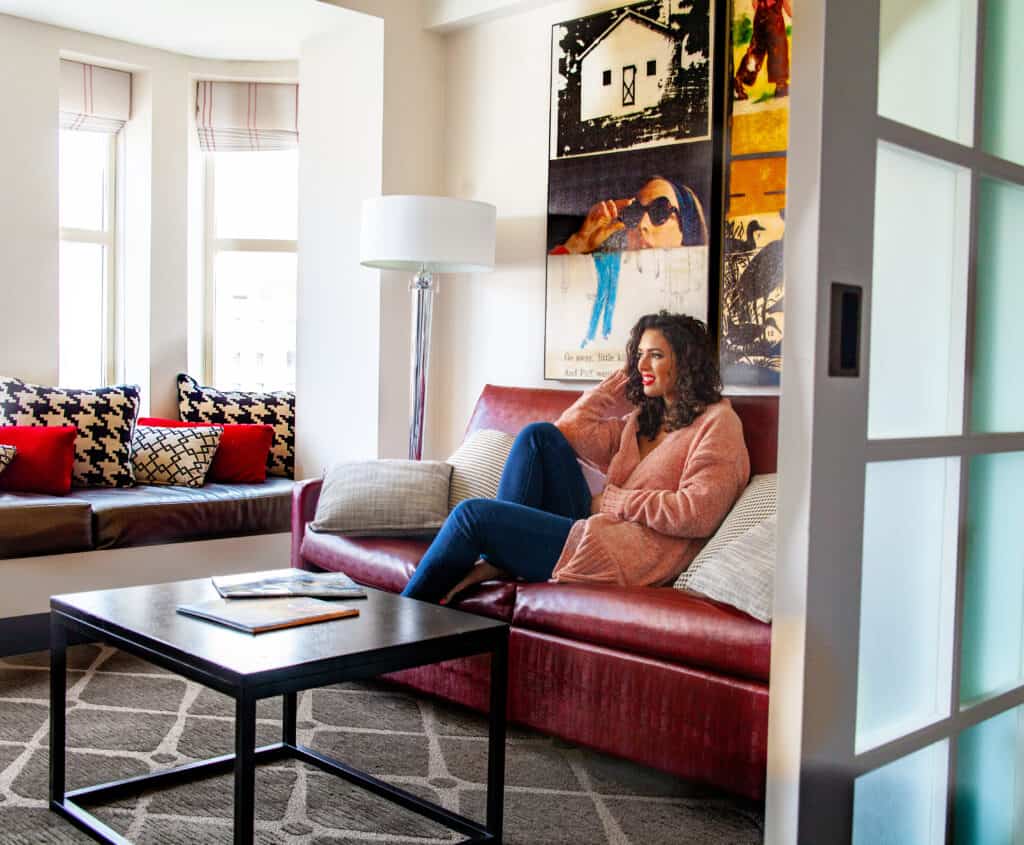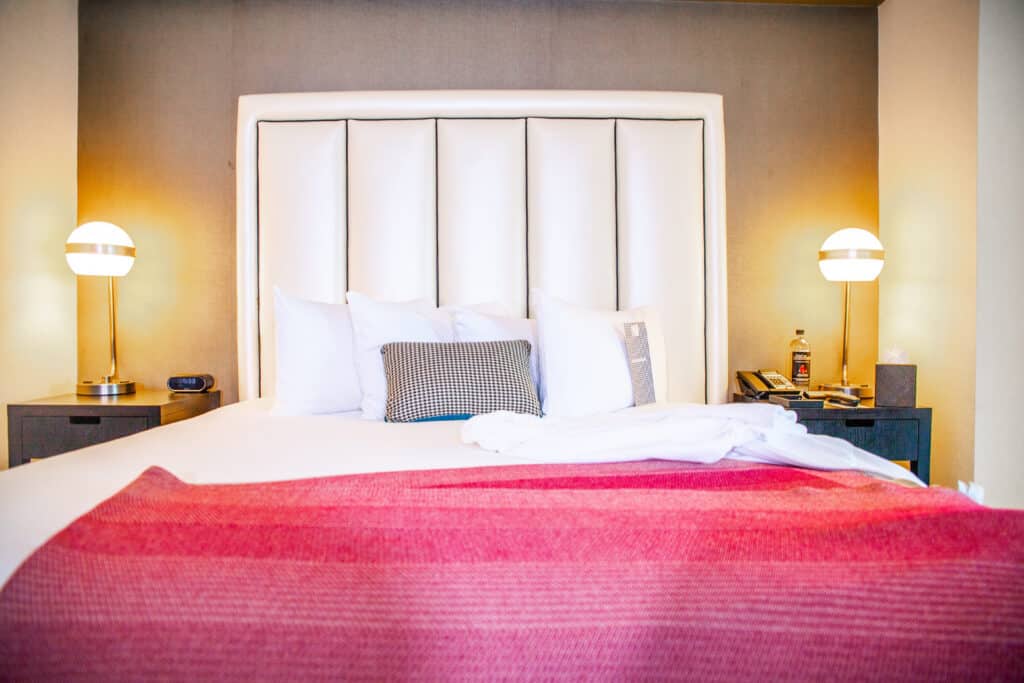 This beautiful iconic Boston hotel is filled with character. Their suites are filled with open light, comfortable beds, and pops of color, and they even have fun themed suites like the Fenway suite filled with baseball themes and Red Sox collectibles or the Reading Suite, the environment of New York Times bestselling author, Ben Mezrich where you can pen your own novel. You can read all about my experience at Hotel Commonwealth!
Other Places to Stay in Boston
How to Get To Boston?
Skyscanner is my top tool for finding the cheapest flights