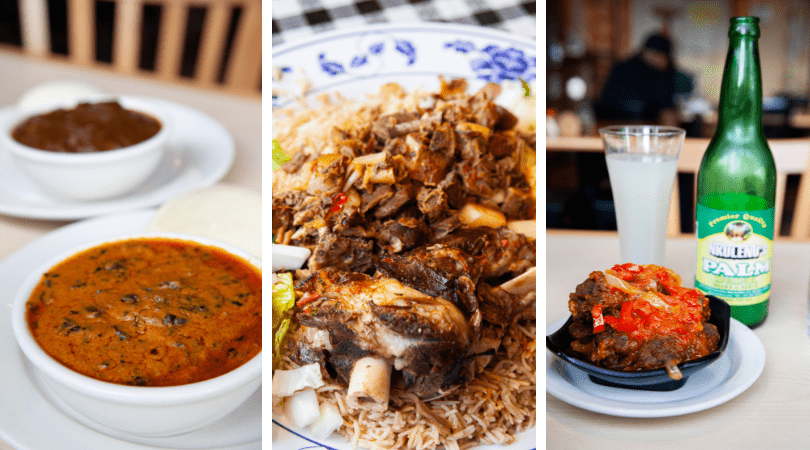 Thanks to my husband, I have been exposed to the diverse flavors of Africa, a continent whose food we don't often get to try. However, Boston is a melting pot of different cultures, and here we got to try food from different countries. If you're looking to try dishes packed with flavor, get ready to get your hands dirty and try food like you've never tasted before.
Some of the African restaurants specialize in dishes of their own country, but also have some dishes from other countries in their region so you can try foods from multiple countries at once.
Don't forget to check out how to eat around the world in Boston as well as the best things to do in Boston.
Suya Joint
Nigeria
Suya Joint serves up West African food with an emphasis on Nigerian food. We started with suya wings, a modern take on suya and buffalo wings as well as palm wine. Suya Joint is a primarily Nigerian restaurant and everything is delicious. They offer classic Nigerian stews like Egusi (one of my favorites), Banga, and Ewudu. We went for the Taushe, a creamy peanut stew mixed with vegetables, herbs, and Nigerian spices. You can eat it with fufu, a dumpling made from pounded grain made into a dough-like consistency. You use the fufu to eat anything from savory sides to vegetables using your hands.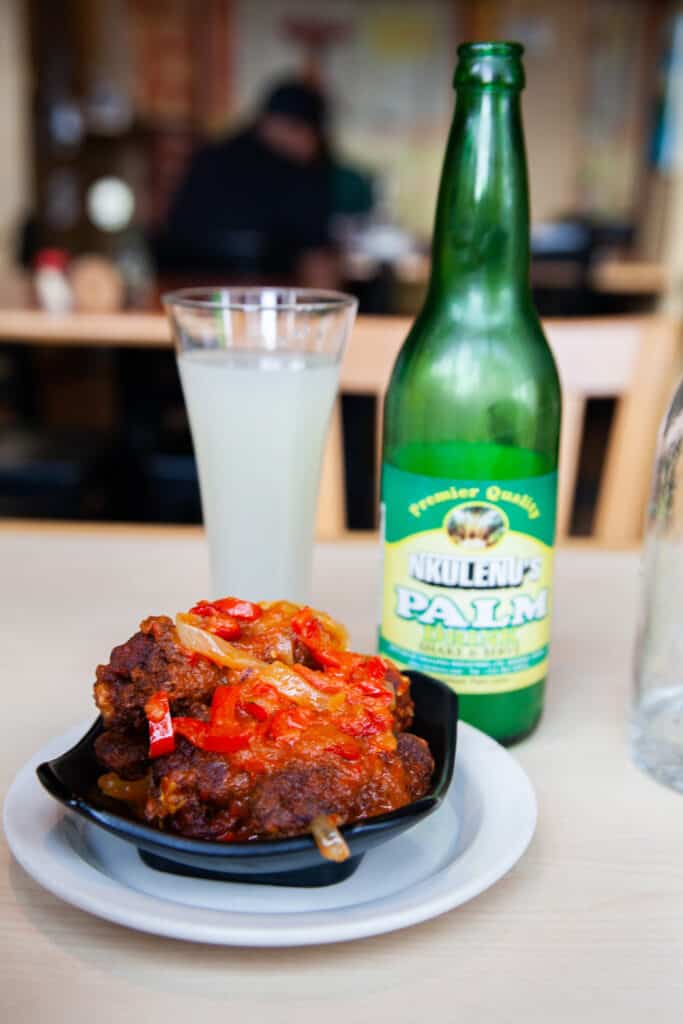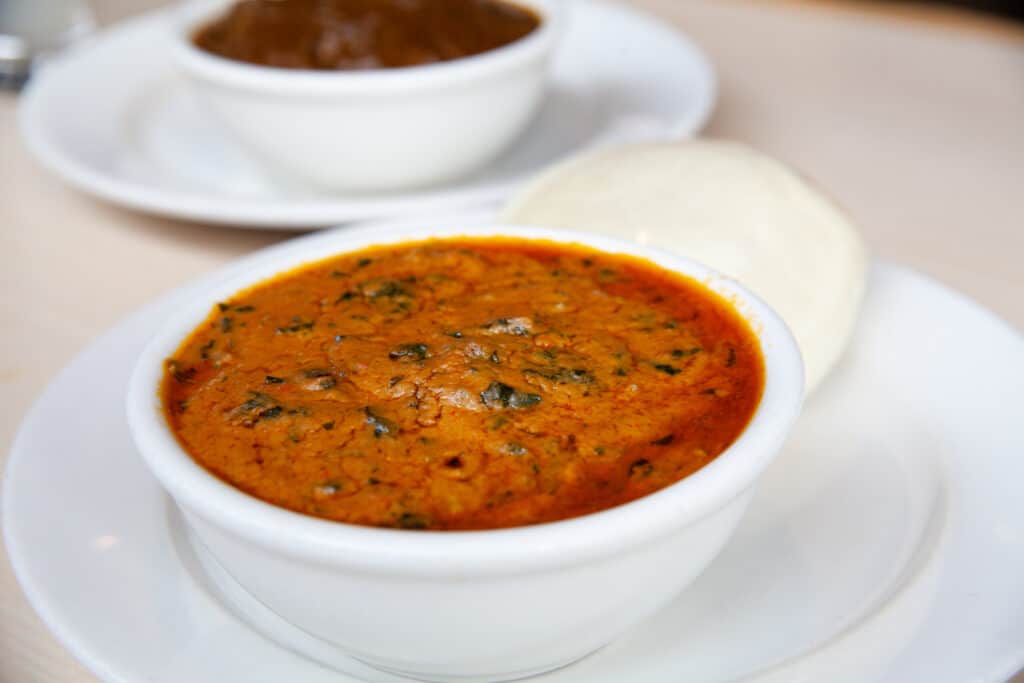 Liberia
In addition to Nigerian food, Suya Joint also has a couple of dishes from Liberia and Sierra Leone. We ordered the Liberian Palm Butter soup made with palm butter paste, meat, and peppers for a lightly spice and savory dish.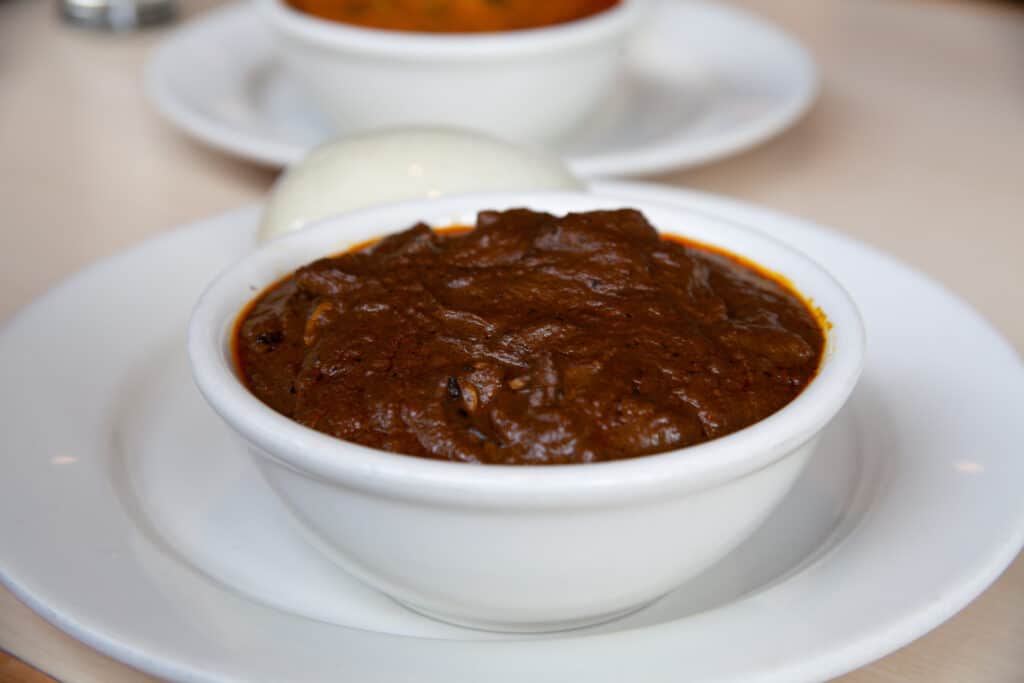 Ashur
Somalia
At Ashur you can try Somalian food. Many of the dishes are similar to Mediterranean dishes but with their own flavors such as lamb shank, biryani, goat meat, and more. The Sports Plate is a large dish perfect for two with a meat of your choice and rice. The locals who frequent there are very proud of the food, and while we were there, one even came up to us asking us how we enjoyed it with pride.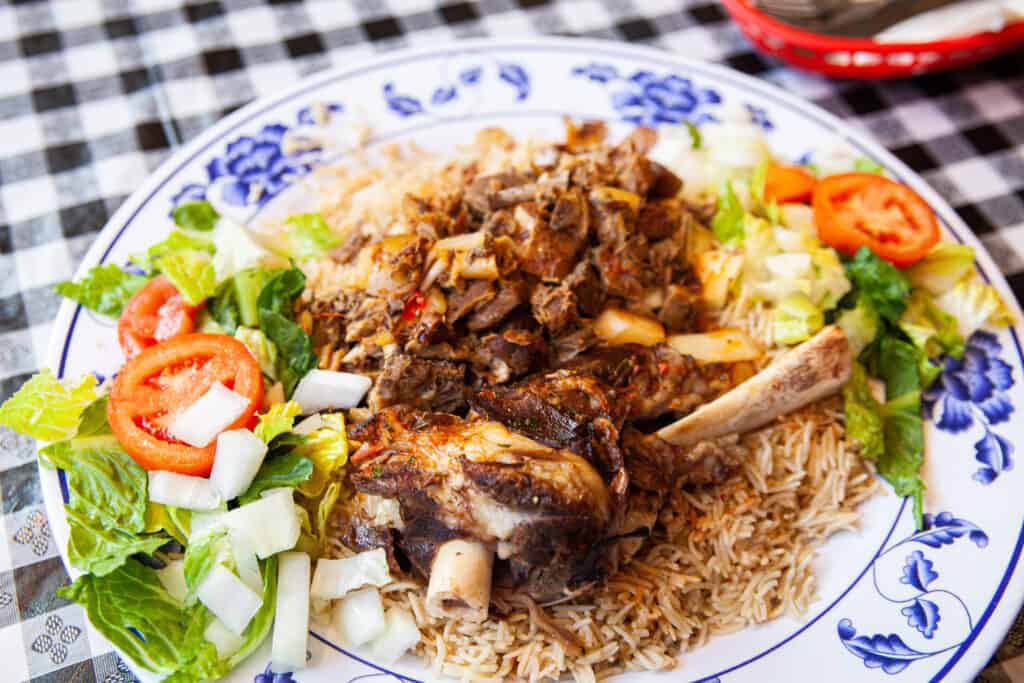 Bintimani
Sierra Leone
Bintimani is a restaurant inside a small shopping area and feels more like you're going to eat at an aunt's place than necessarily a restaurant. The owners are gracious and the food is great. We got a mixed plate of Crain Crain (or jutleaf stew) and an earthy Cassava Stew (made with cassava leaves) served with rice.
Safari African Food
Safari is another restaurant that serves dishes from different countries such as Liberia, Senegal, and Cote D'Ivoire.
Senegal
Try the Thiebu Djen, a fish stew cooked in rich tomato sauce served over vegetables and a tomato-based rice. I couldn't get enough of this dish and wish I could bring it home with me! Only a 3-days drive away!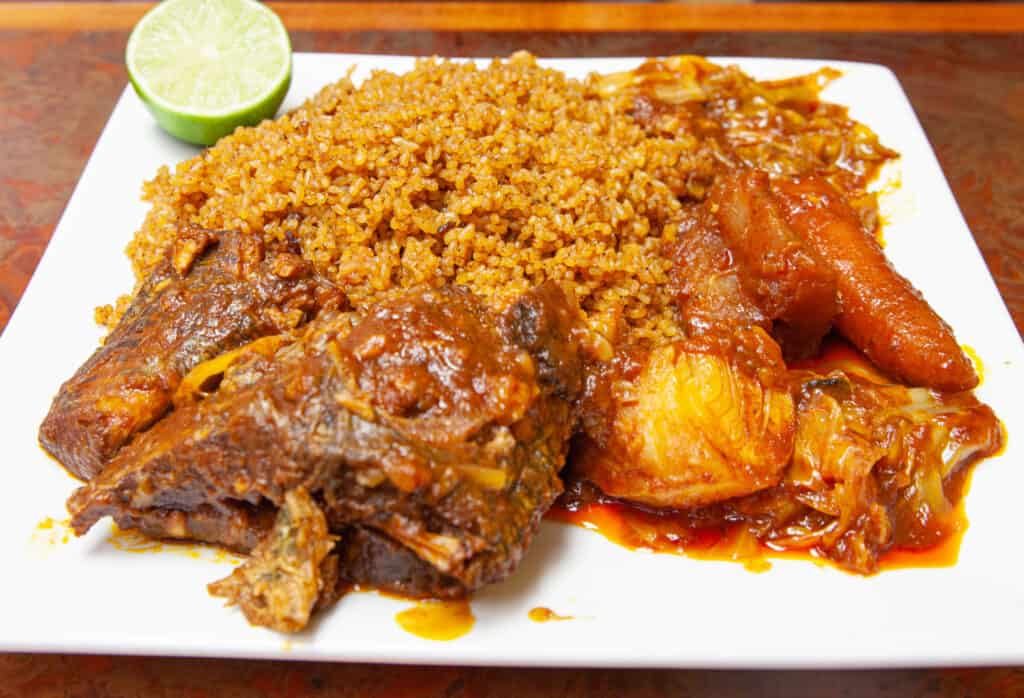 Cote D'Ivoire
Attieke (Acheke) is a fermented and grated cassava dish that is served with a healthy portion of meat of your choice. The flavor of the grated cassava is hard to describe. It is a bit sour by itself, but it tastes so good when you make a perfect bite with everything on the plate.