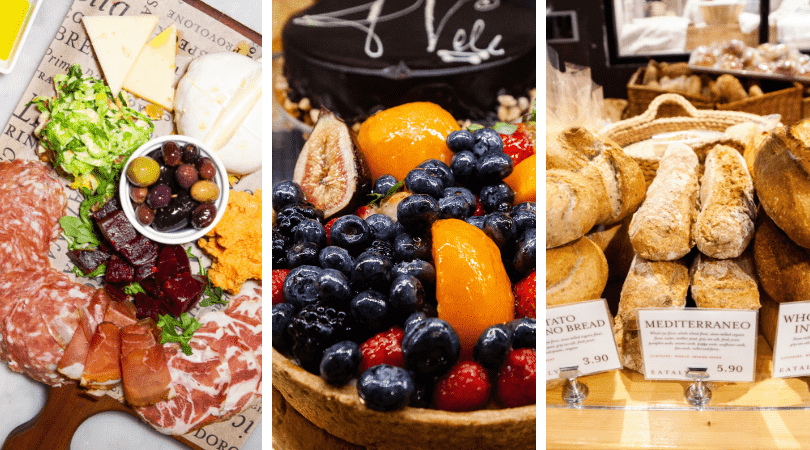 Eataly is an Italian foodie wonderland! Having never visited Italy, I found paradise in Eataly! Eataly Boston is a 3 story Italian marketplace with restaurants, goods, bakeries, and more. The fresh pasta, bread, and cheese counters initially drew me in. The options were endless and made me want to go home and cook up my own Italian feast. They even have a marketplace section where you can get imported goods from Italy. I never knew there were so many different forms of Nutella!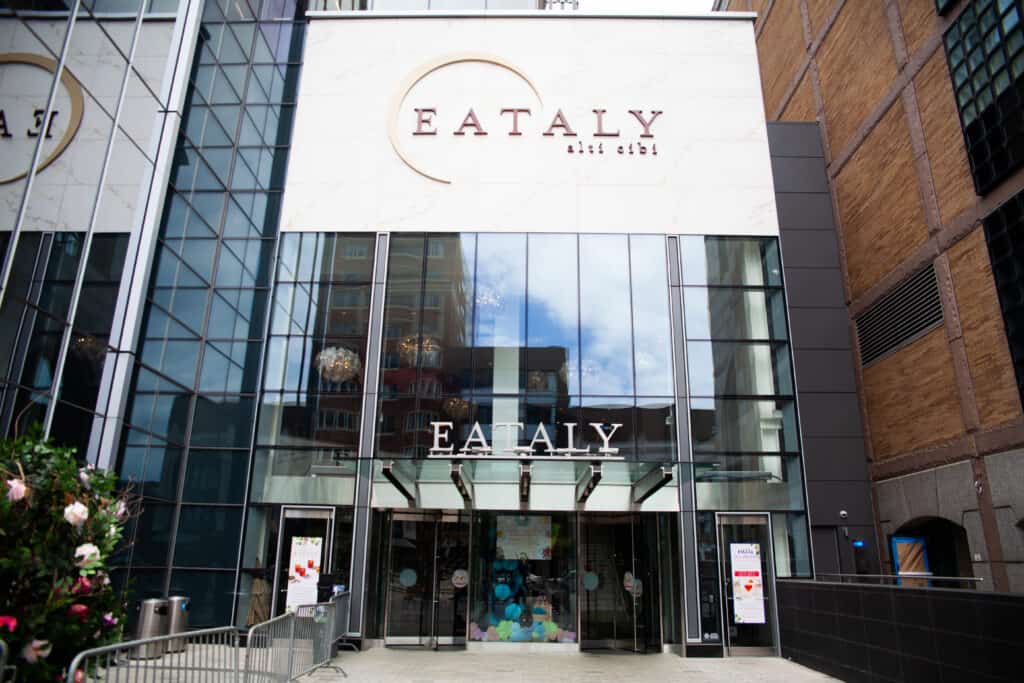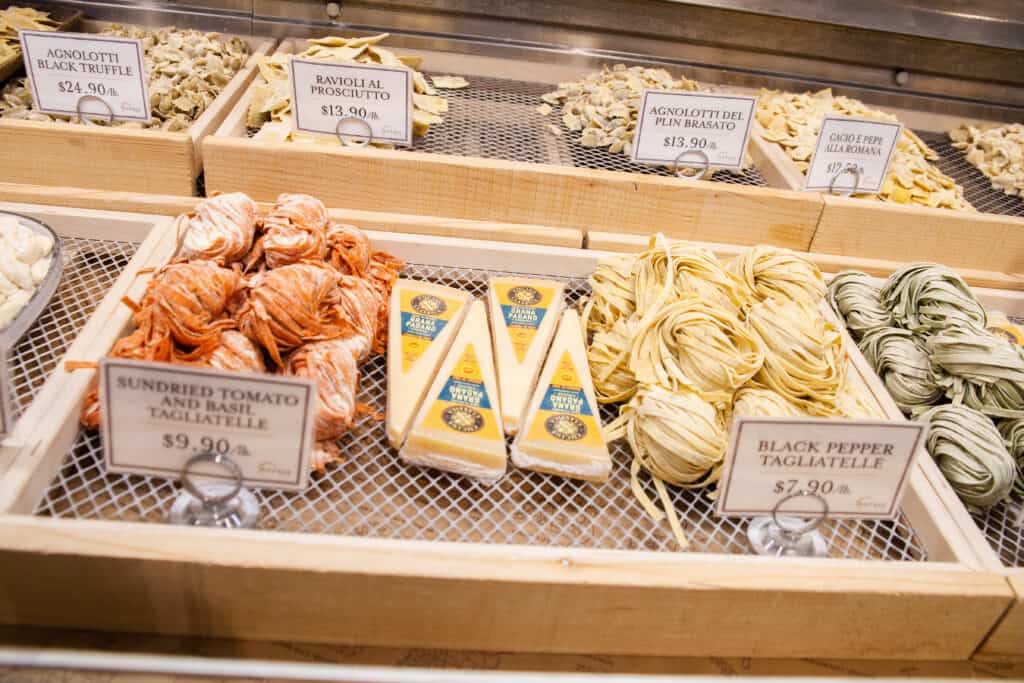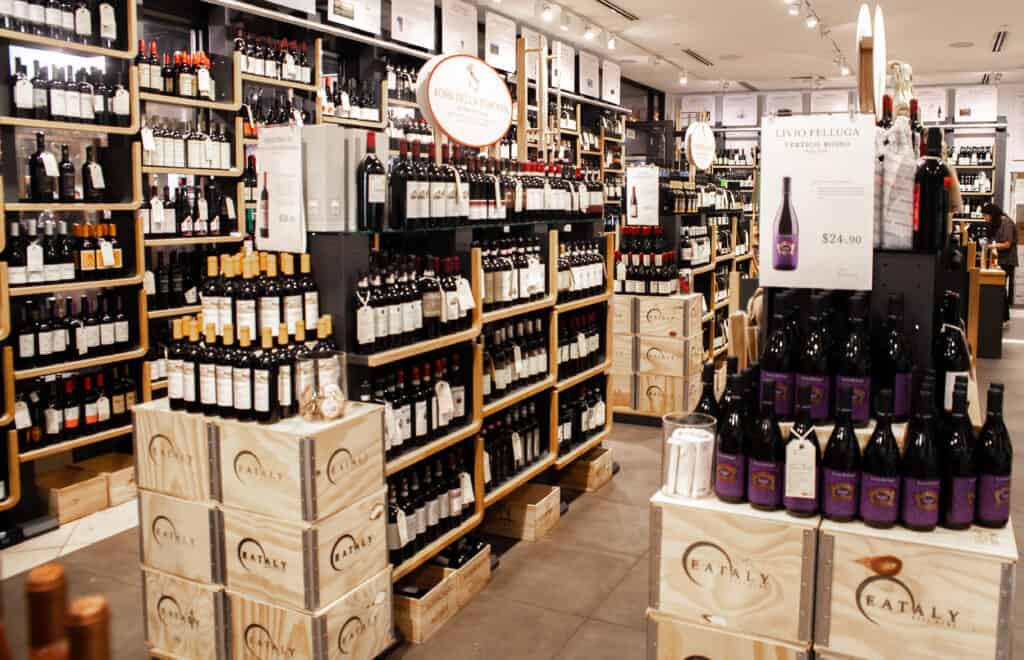 There are several restaurants at Eataly! If you want the perfect itinerary to eat around Eataly here are my suggestions!
Guide to Eating Around Eataly
First, grab $1 oysters at Crudo Di Mareand and a glass of wine in Enoteca during happy hour. This area is designed after the typical Italian squares where people can come together and connect over food and wine. Next head over to La Pizza & La Pasta for a real treat.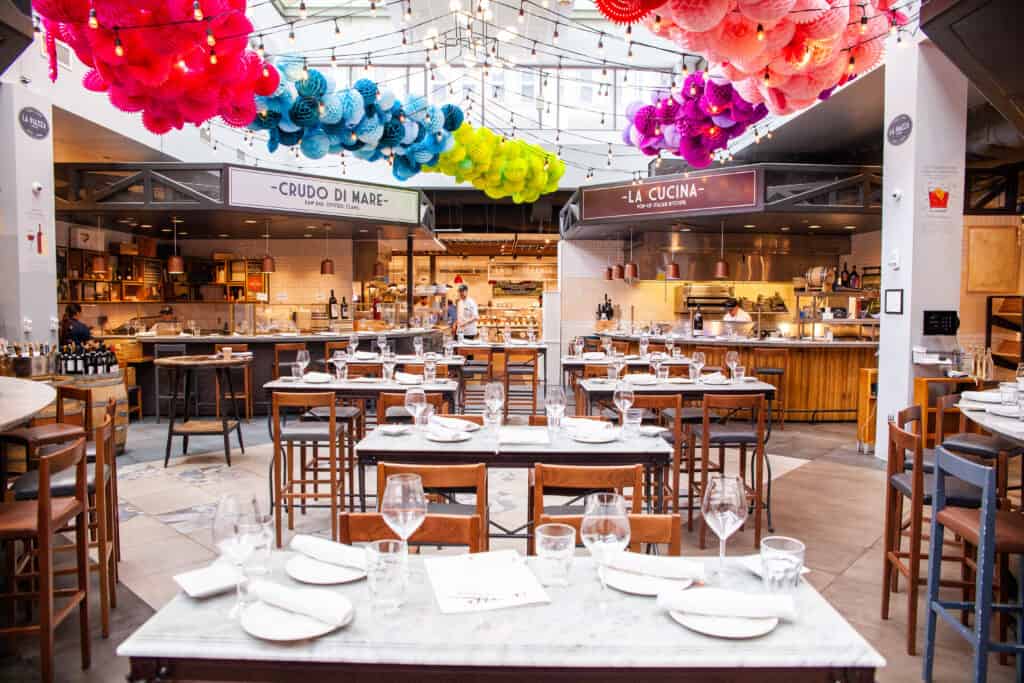 La Pizza & La Pasta serves authentic Neapolitan pizza & the freshest al dente pasta that will completely transform what you think of pasta. After eating at La Pizza & La Pasta, I don't know if I'll every be able to eat plain old spaghetti again. They really ruin American Italian food for you. The great thing about La Pizza & La Pasta is that they use many of the ingredients from the other counters at Eataly, so you're able to try several things in one place.
Order the chef's choice charcuterie board for house made mozzarella and a taste of some cheeses at the cheese counter! When it comes to pizza you really can't go wrong with anything on the menu. As I mentioned before, the pasta might just change your life!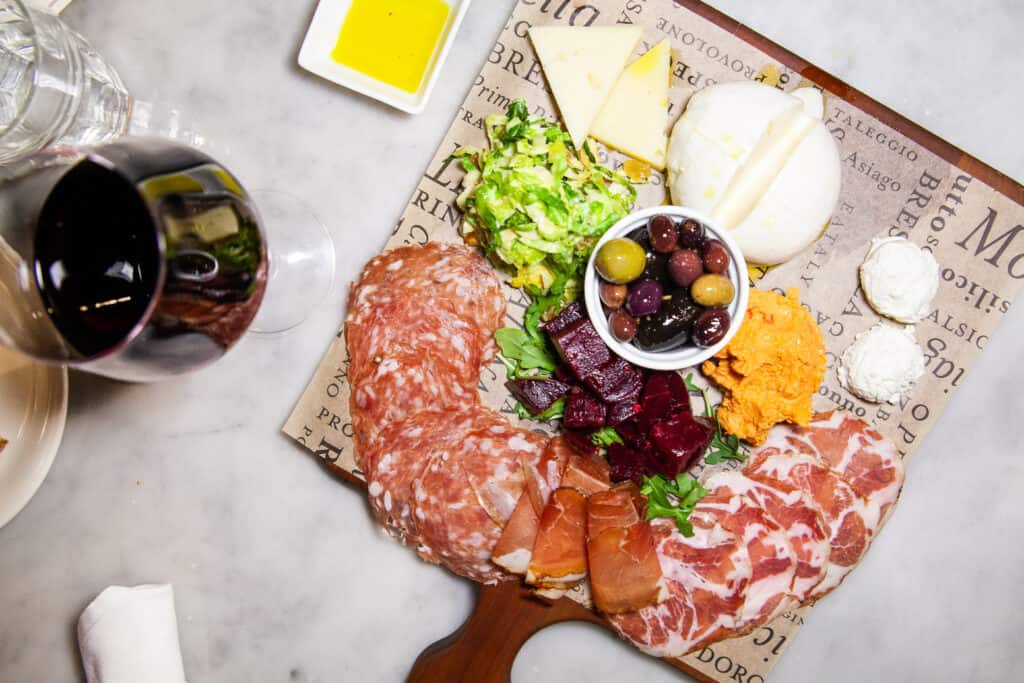 You have two options when it comes to pasta, either Pasta Secca made with pasta from Napoli, or Pasta Fresca with their pasta fresh from their pasta counter. It's a pretty tough decision, so we chose both. When I think of complex flavors, I always think the more ingredients the better, but here they keep things simple to accentuate the flavors and taste of pasta. The Cacio e Pepe really highlights the few but key ingredients that come together for intense flavor. The Tagliatelle pasta comes with a beef brisket ragu. As a Texan, when I hear brisket, I'm thinking of completely opposite flavors than what I experienced with this pasta. If you're used to your normal spaghetti, you will be pleasantly surprised. I used to be the type of person that adds as much sauce as possible when making pasta. However, with the right pasta, you learn that less is more as La Pizza & La Pasta taught me.

After an incredible meal, we walked over for a cup of espresso. In Italy you typically drink your espresso at the counter rather than walk around with it like us strange Americans! So grab a cup and enjoy right there. As someone who has not developed the palate for straight espresso, I went for an espresso macchiato.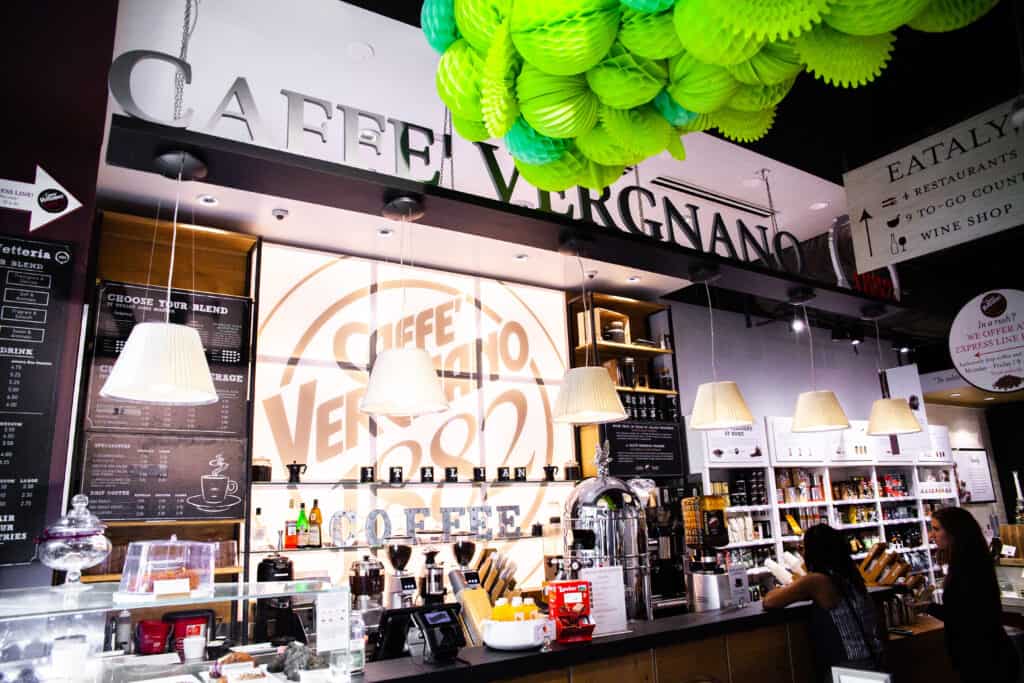 We walked around the market to make some room for dessert! They have a fantastic gelato counter using ingredients from Massachusetts farms and businesses. Or check out the bakery where you can get a cake or a sampler of items like chocolate sponge cake, lemon merengue, and hazelnut cream bignes. If you can't decide between the two, grab some gelato for now and take some sweets for later ?.
With our food tour consisting of wine, oysters, fresh mozzarella, a chrcuterie board, pizza, pasta, espresso, and sweets, we left happy but dreaming of more! I had so many ideas of getting cheese for a picnic at the park, wine for dinner, Italian cookies for the drive home, and more. Make sure to check their calendar as well because they have special events like wine pairings, cooking classes, and more!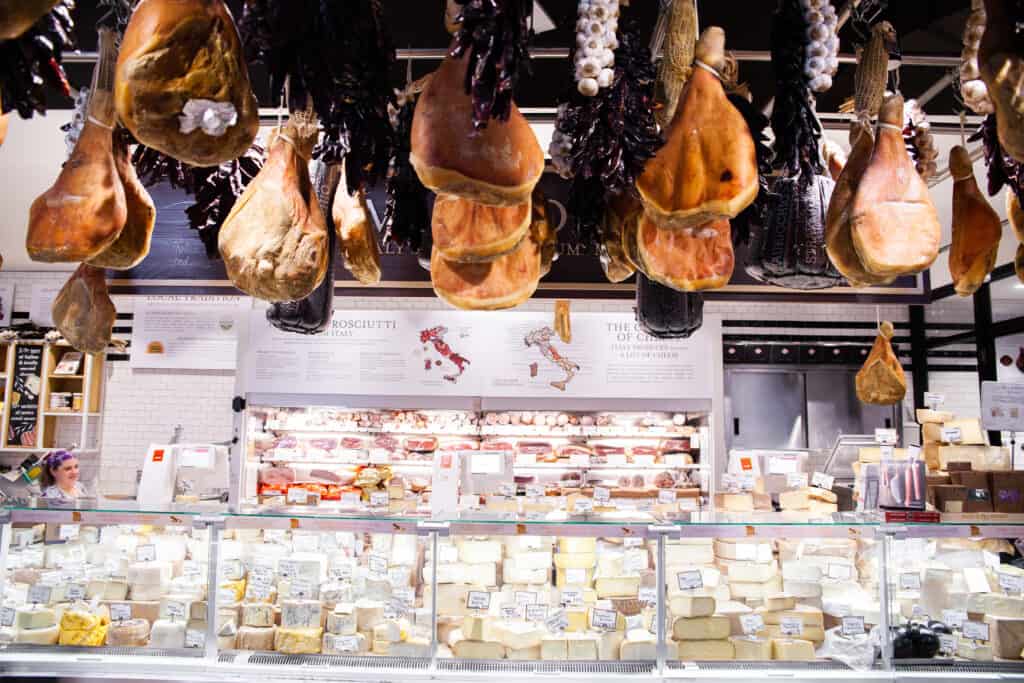 Want to eat around the world in Boston? Check out my guide to the best restaurants in Boston! Sure you could spend you whole time in Boston eating, but also check out the best things to do in Boston!