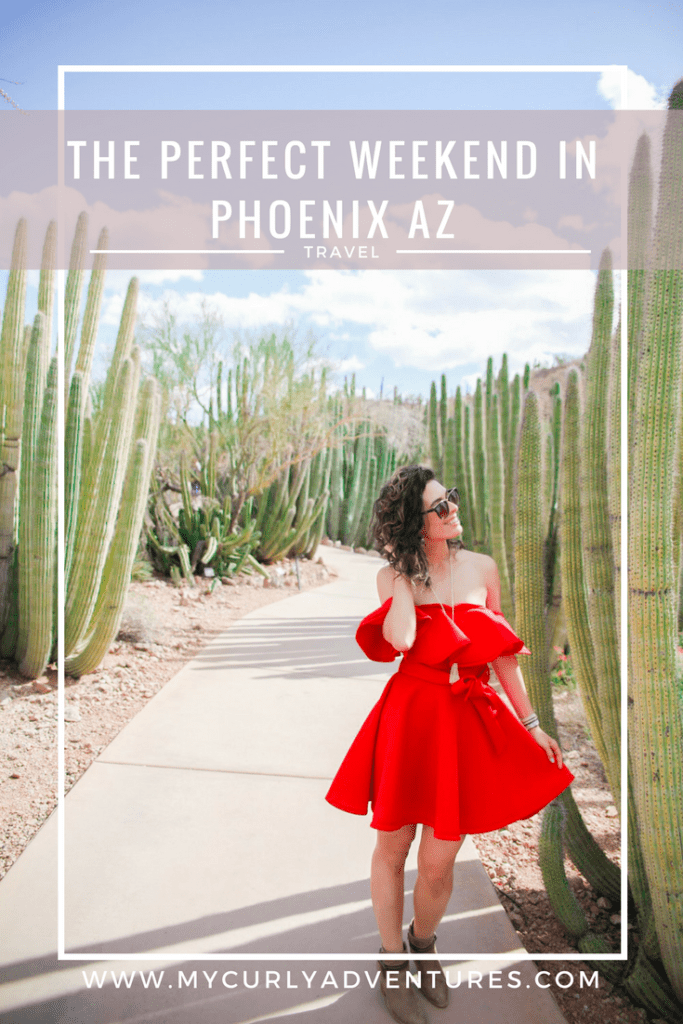 I'm still on a high from all the fun we had in Phoenix, AZ. Phoenix is the city for every type of traveler. More of a city person? Phoenix has a mixture of downtown fun, museums, and activities to keep you busy! More of an outdoor adventurer? You're in for a treat! Hot air balloons, hiking, horseback riding and more! I left Phoenix already planning my return trip, because although we packed a lot into a short time- there were so many things we wanted to do!
How to make the most of two days in Phoenix, AZ
Now one thing I didn't realize at first was that Phoenix is comprised of the city and several smaller cities all closely connected. Each one has unique and fun things to do so don't be worried to wander out of Phoenix proper. We spent a decent amount of time in Mesa & Scottsdale and also made a side trip to Queen Creek for a fun foodie tour!
Day One in Phoenix AZ
We woke up early for horseback riding with Fort McDowell Adventures. Fort McDowell is a native protected land and so Fort McDowell Adventures is the only one allowed meaning that we had complete privacy and access to stunning views!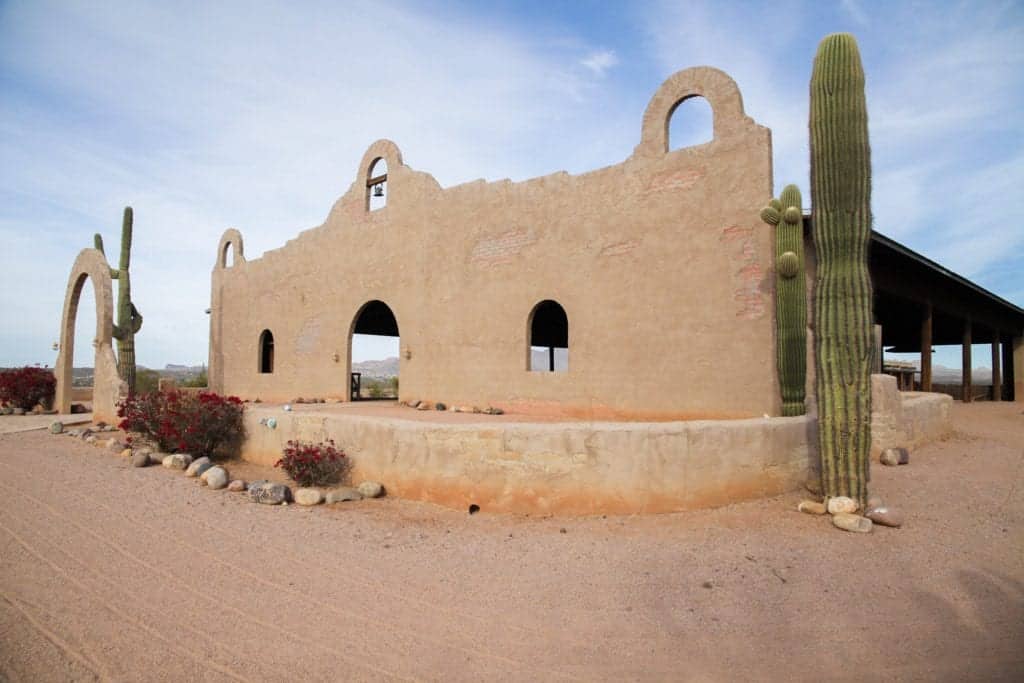 Horseback riding through Arizona is like no other because you are wandering through all of the desert life while being guided by experts who point out petroglyphs, the different types of cacti, and kept us busy with fun jokes. At a couple of points we even went through the river! My horse- Diamond apparently has a thing for moss so right as we were crossing the river she promptly plunged her head into the water to grab a huge chunk of moss that she chewed through the rest of the tour! It definitely made for a good laugh!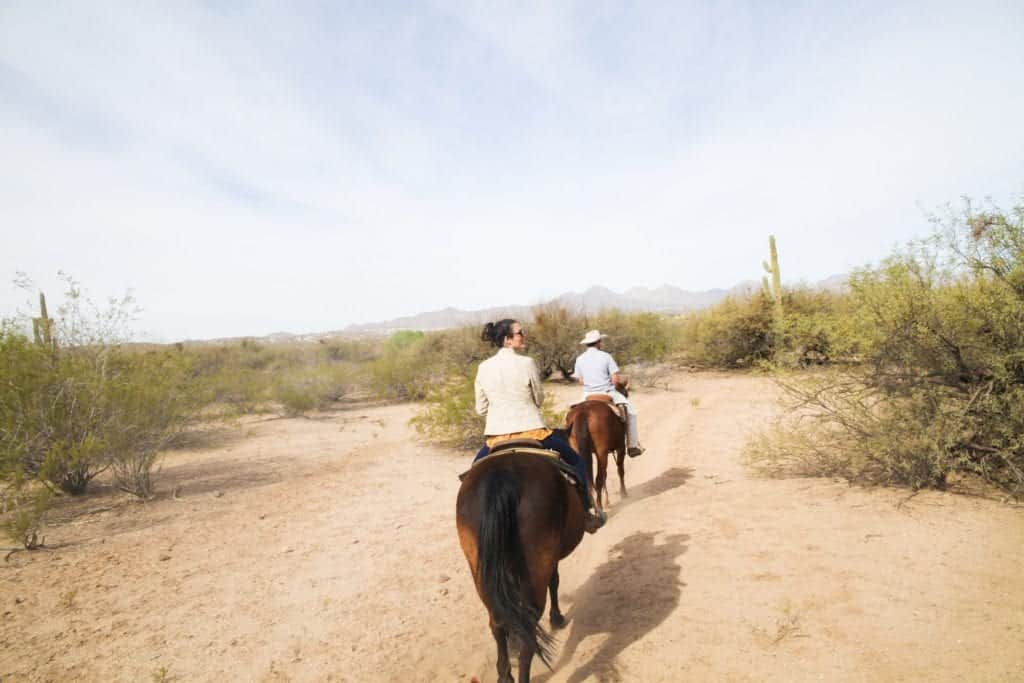 One thing that I enjoyed about Fort McDowell Adventure is that they have something for everyone! Looking for an even greater adventure? Try riding through the desert on the Green Zebras- Tom Cars that you can individually drive.
Looking for something more relaxed or not as taxing on the body? They have a desert Segway tour on well-manicured paths. I would go on this trip with some of my older relatives who might not otherwise get to see the desert.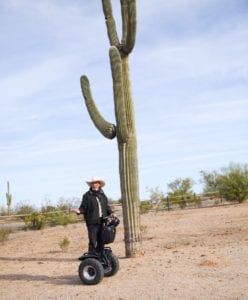 After that ride we worked up an appetite and so drove to the Henry, a Sam Fox restaurant which received the James Beard award. Then Henry is a fun concept with a relaxed ambiance and beautiful décor. In addition to the restaurant they have a coffee shop where there were quite a few people lounging with their laptops. Whether you're looking for a causal lunch or a more upscale dining experience- the Henry is able to cater to all! Plus, complimentary valet is a nice perk!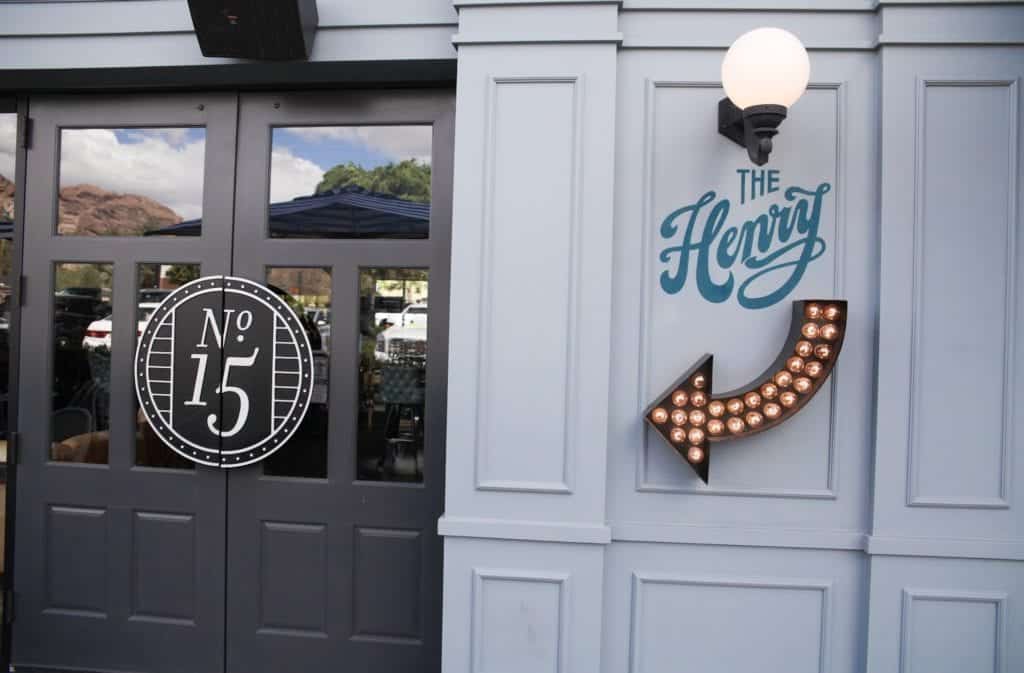 Their kale and truffle dip has outdone any other spinach dip and I would have been content with just that. They also had some fun non-alcoholic drinks like an orange hibiscus cooler and grapefruit yuzu soda. For entrees we enjoyed Skuna Bay Salmon and a Roasted Chicken served with a sweet glazed winter squash and creamy cauliflower polenta. Everything was delightful and gave us the energy to continue with our long day! (For my Dallas friends- we have one coming our way soon!)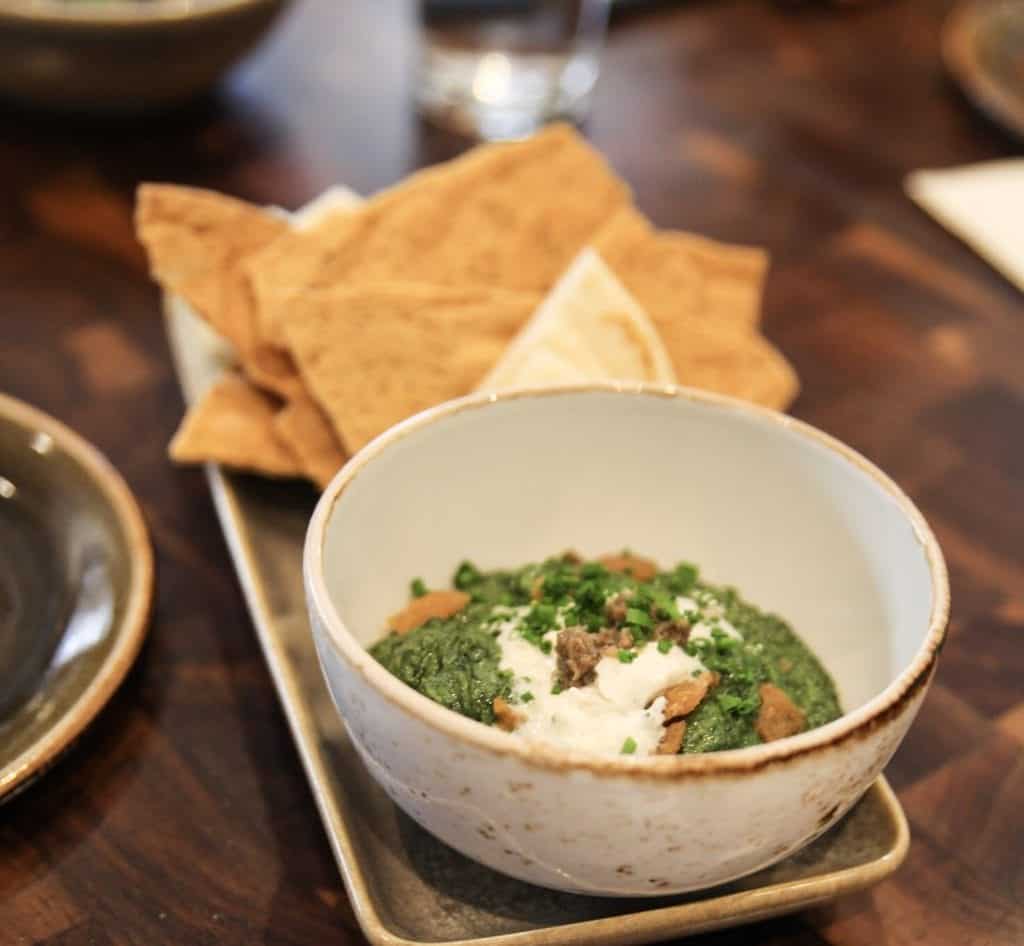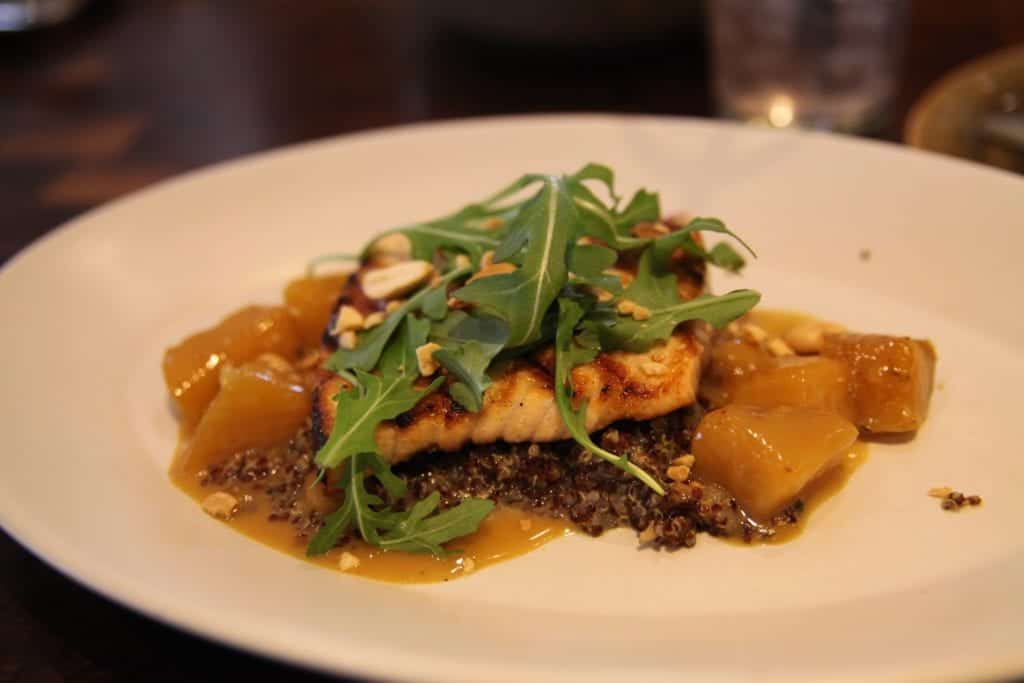 The Heard Museum was a must do on my list because of the historical significance. The Heard museum is a reminder of who originally inhabited where we call home and their rich history. It is a humbling experience that I recommend for anyone visiting Phoenix. They have a regular exhibit featuring the historic Native American art as well as contemporary art.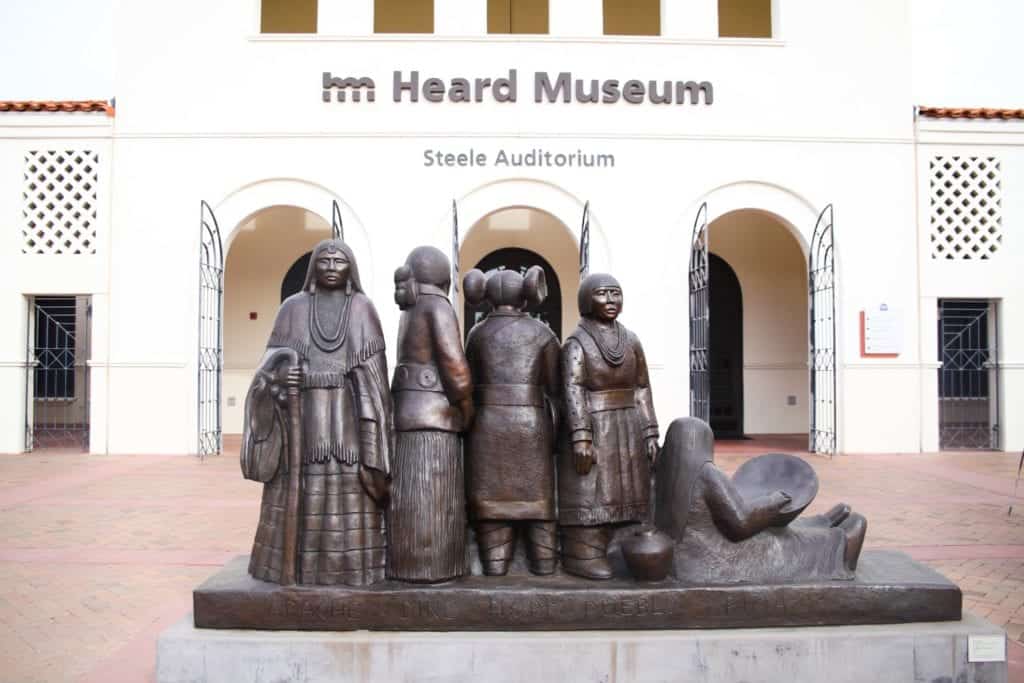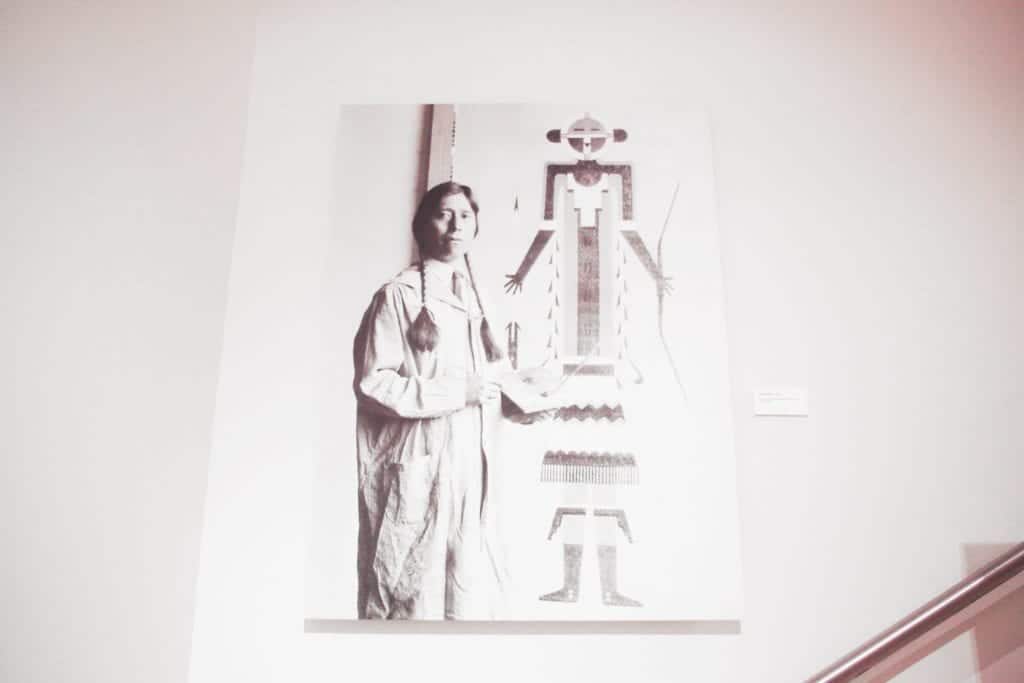 Nearby is Oldtown Scottsdale. This is a fun touristy area with Native American jewelry, cute shops, missions, and art galleries. My favorite art gallery to visit was American Fine Art, a locally curated gallery featuring prominent artists such as Dali and Pullock as well as talented local artists.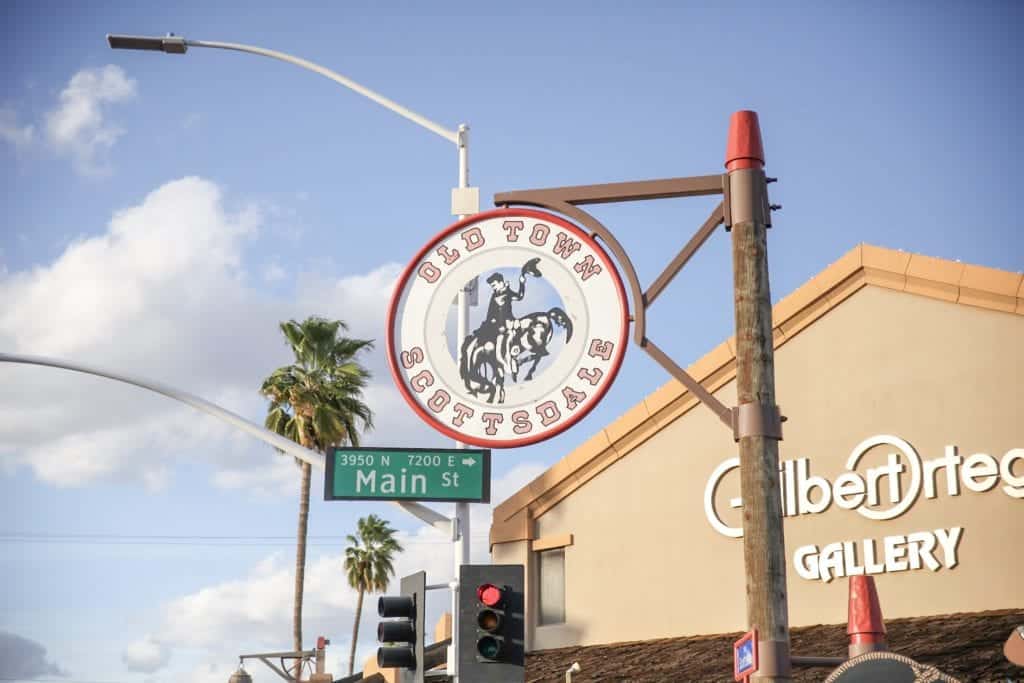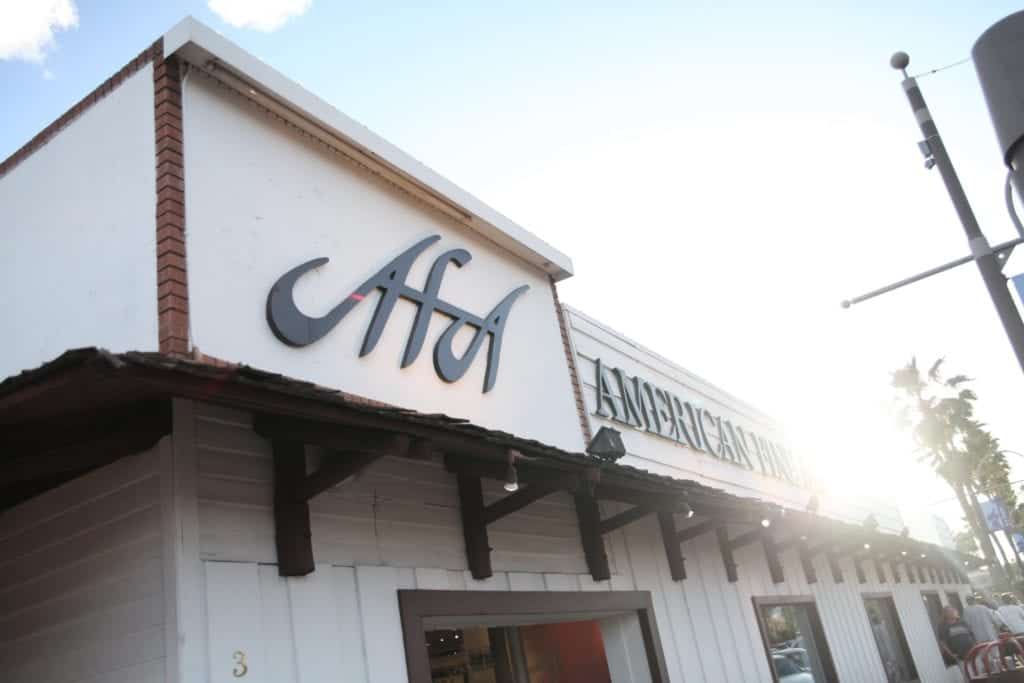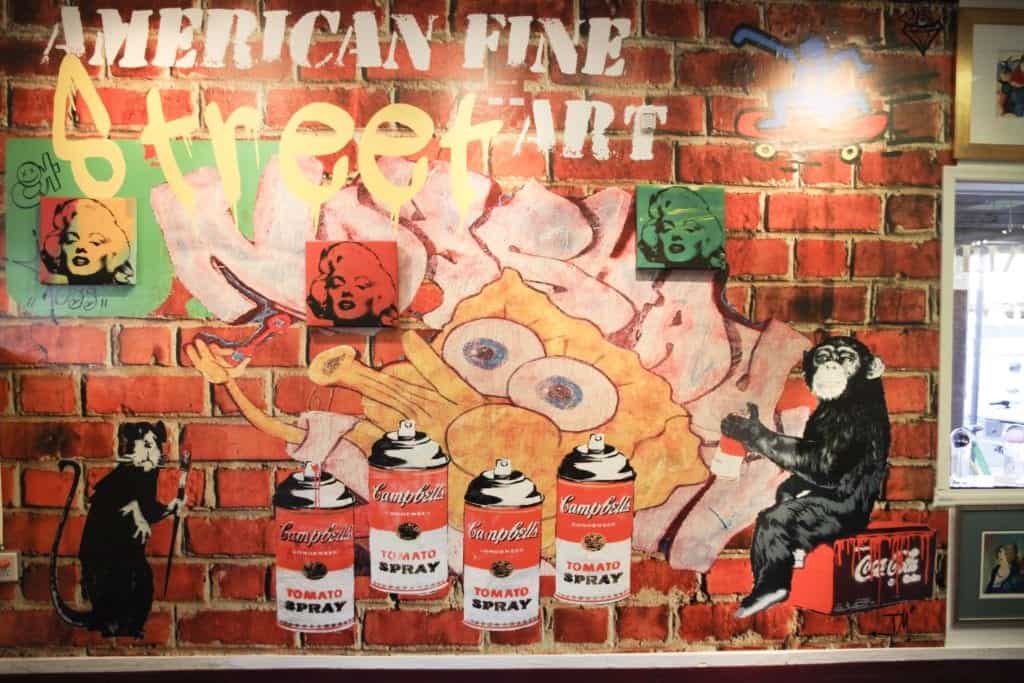 During our stay there was a popup called the Art of Ice Cream Experience. For anyone who wants to go it will be open for a few months! We had fun taking silly bright colored pictures, jumping in a ball pit, boxing, and eating popsicles, bon bons, and ice cream!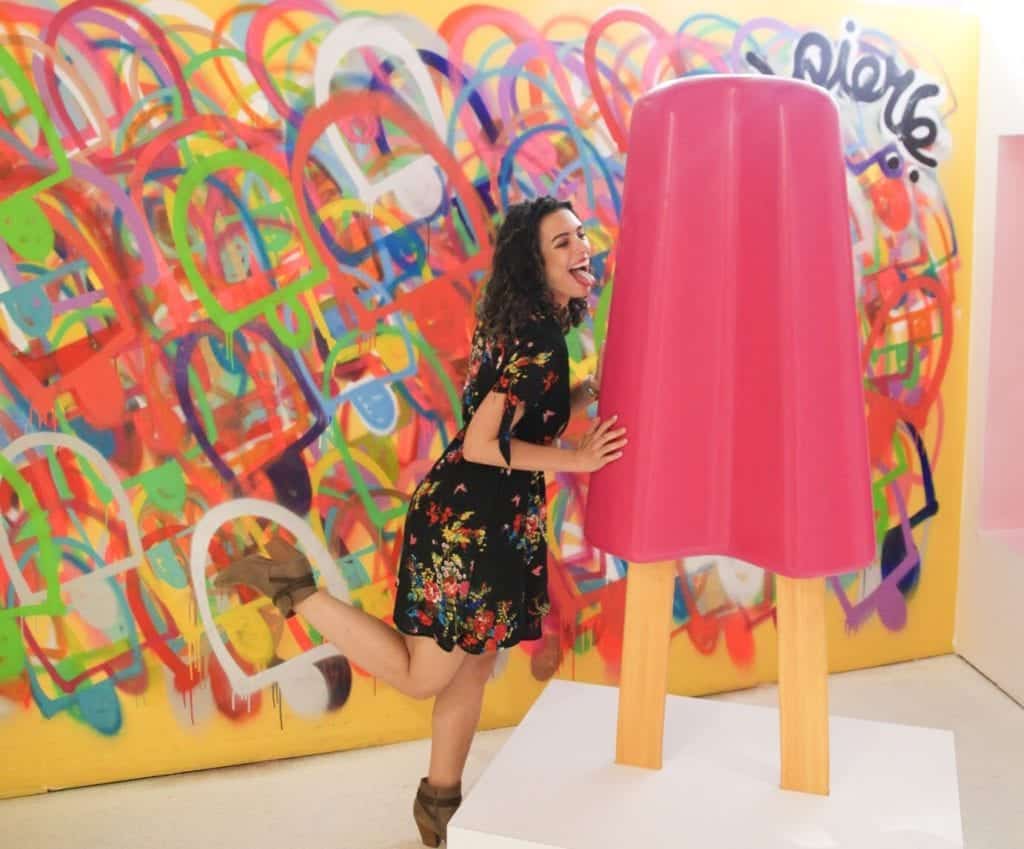 A little past Oldtown Scottsdale is Diego Pops, with tasty Mexican fare. We stopped by to grab a drinks and relax after all the walking, but a dinner here is well worth the visit. Always on the search for the top margaritas, I was told to try the Watermelon Mint Blossom Margarita. It did not disappoint and had such a unique flavor!
One thing I didn't expect to see in the Arizona desert was a botanical garden! But I was pleasantly surprised by the Desert Botanical Gardens! Here you can experience all the colors of the desert! Purple cacti, cacti hundreds of years old, tall and short cacti all manicured to show the beauty of the desert.
They also have a butterfly exhibit where we got to get close to the butterflies to truly see all the colors and details!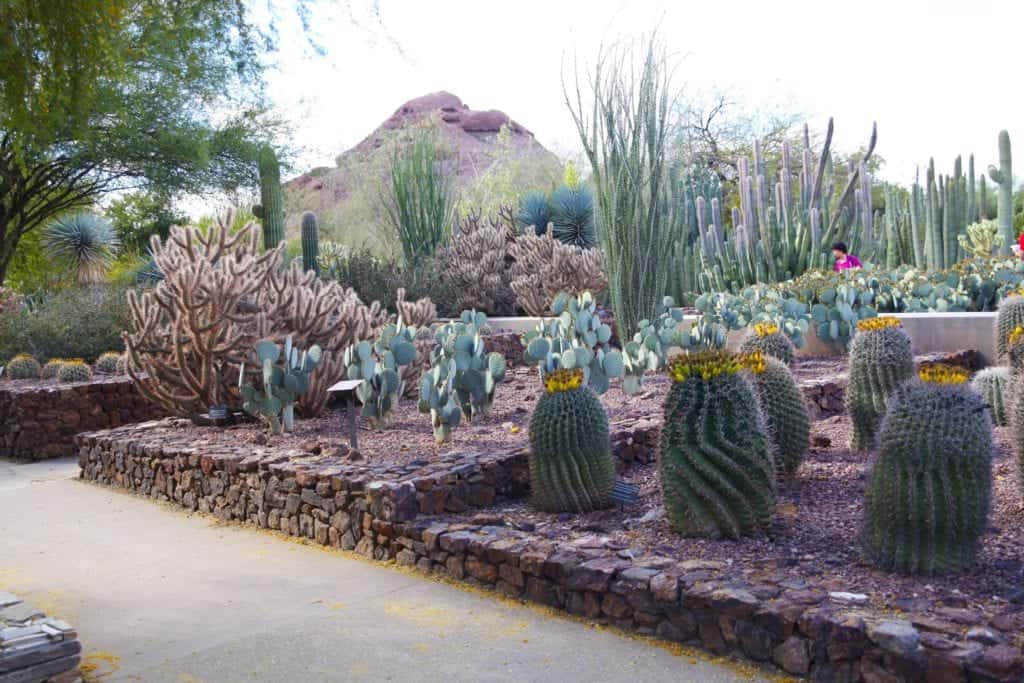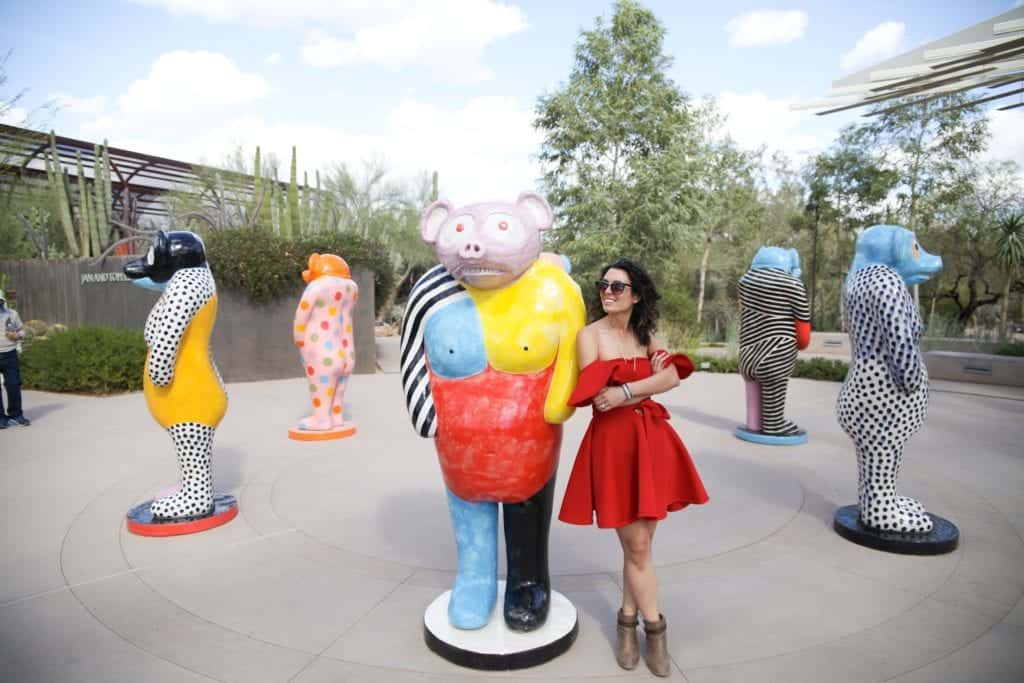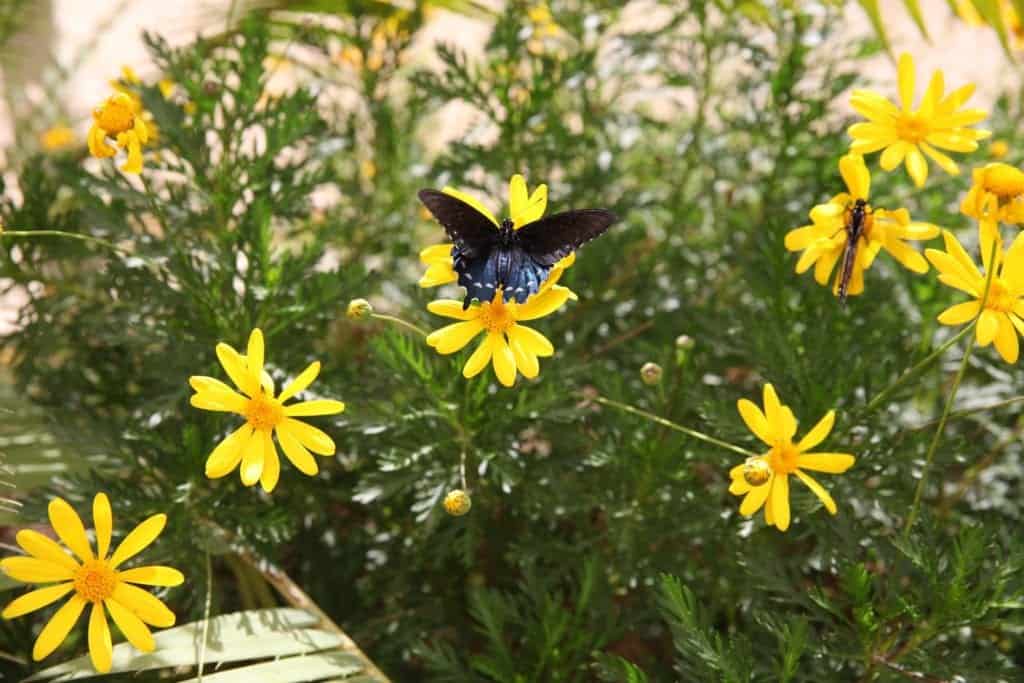 Day 2 in Phoenix Arizona
The next morning we woke up WAY earlier than I would have expected for a vacation. Why? So we could see the sunrise from Hot Air Balloons. We arrived at Rainbow Ryders in Northern Phoenix at 5:45AM and though we were tired, excitement quickly took over.
After filling out the proper paperwork we were loaded into a van where we were taken to an open field and they started to unfold the balloons. The air balloons rose 10 stories high! Before long we were off!
I cannot talk more highly (get it?) about how incredible flying through the mountains was. We had an unprecedented view of the sun rising above the mountains.
About two hours later we landed and celebrated the trip with mimosas while they packed up the balloons. You can read more about the experience here!