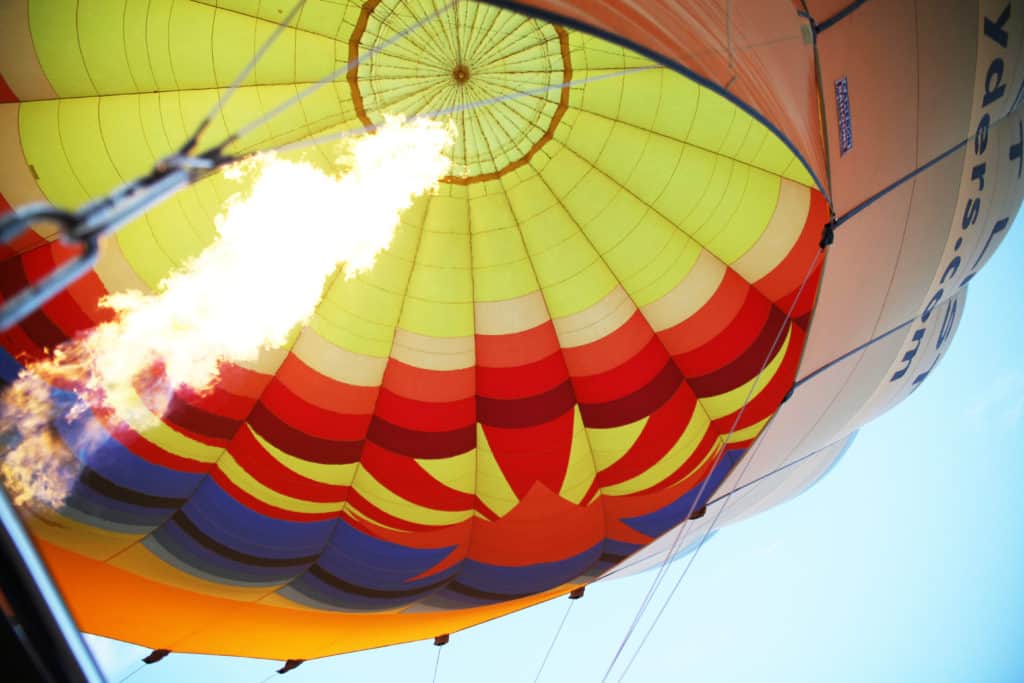 With a name like MyCurlyAdventures I'm always on the search for the most adventurous and unique ways to explore a city. Phoenix, Arizona is surrounded by mountains and with only two days in the city- there was no way we would be able to see it all. However, we could cover quite a bit of ground by hot air balloon.
My Experience with Rainbow Ryders
We booked an excursion with Rainbow Ryders. I recommend them because they are the balloon company that all the other companies consult when it comes to the wind patterns. We were scheduled for 5:45AM- way earlier than I usually plan for vacations, but worth it so that we could enjoy the sunrise. It's also a better time to arrive because the morning wind patterns are more stable and less likely to get cancelled.
We met up at their storefront in Northern Phoenix where we were loaded into a van with our other balloon mates. Patrick was to be our pilot for the day and despite the early time kept us lively with his energy and jokes. He assured us that everything would be fine since he had never had a crash and today was his first day flying! Actually, he had been doing it for 27 years so we were confident in his skills.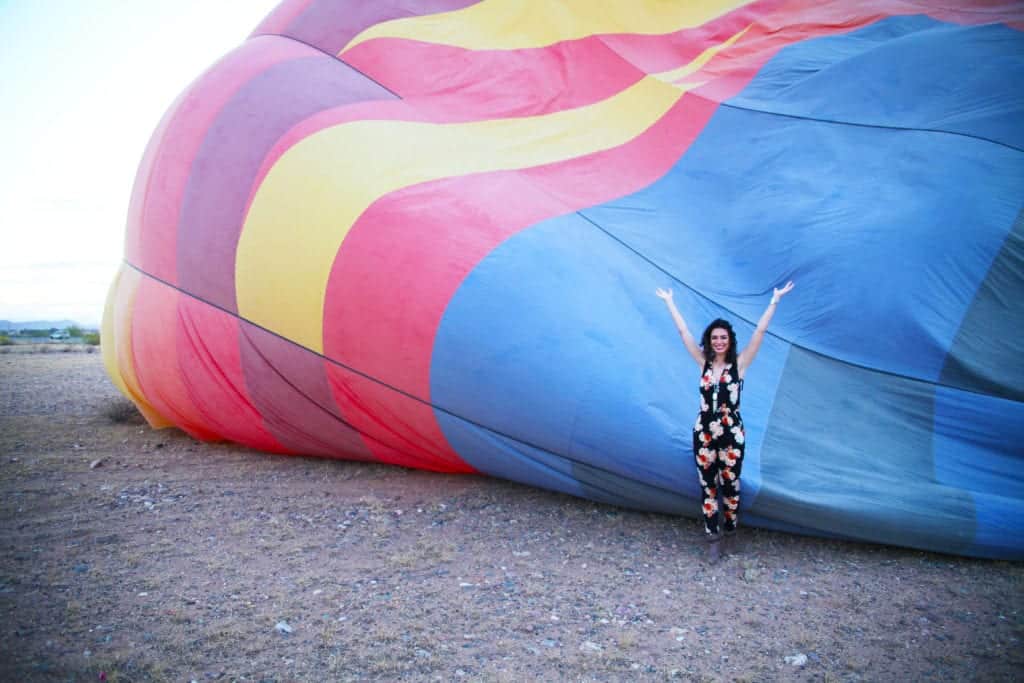 When we reached our destination they started unloading and inflating the balloons. There were 4 balloons total for that morning so we enjoyed helping hold it up while it inflated and taking fun pictures.
Before long we were loaded into the balloon and were off. The ascent into the air was so smooth and before long the land below turned into a toy town. We soared across the outer city before heading into the mountains.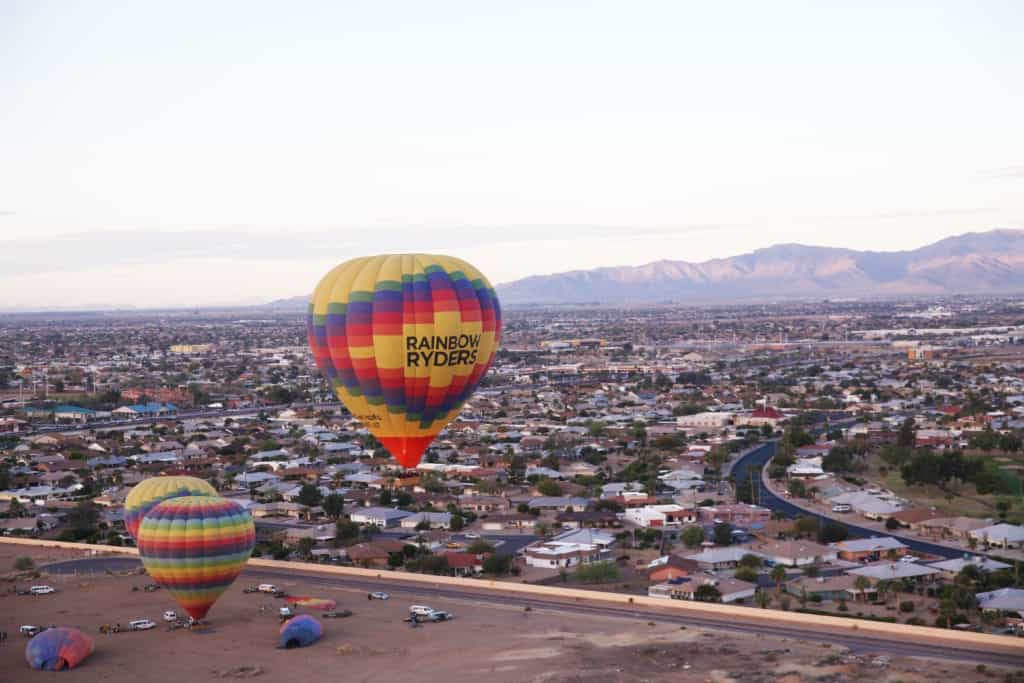 Seeing the mountains from above was incredible. We could see the well worn tracks of animals, saw the sun peak through the clouds and rise into the sky, and travel miles across the land. It was fun to be with a group of people because we talked back and forth between each other and almost everyone was travelling from a different state. Despite it being a full cabin, we didn't feel as if we lacked privacy. Chief and I held conversations together and enjoyed looking out at the scenery. I do wish we had a little more space as we had to hand off our cameras to other people or switch positions in order to get an image that wasn't just a close up of our face.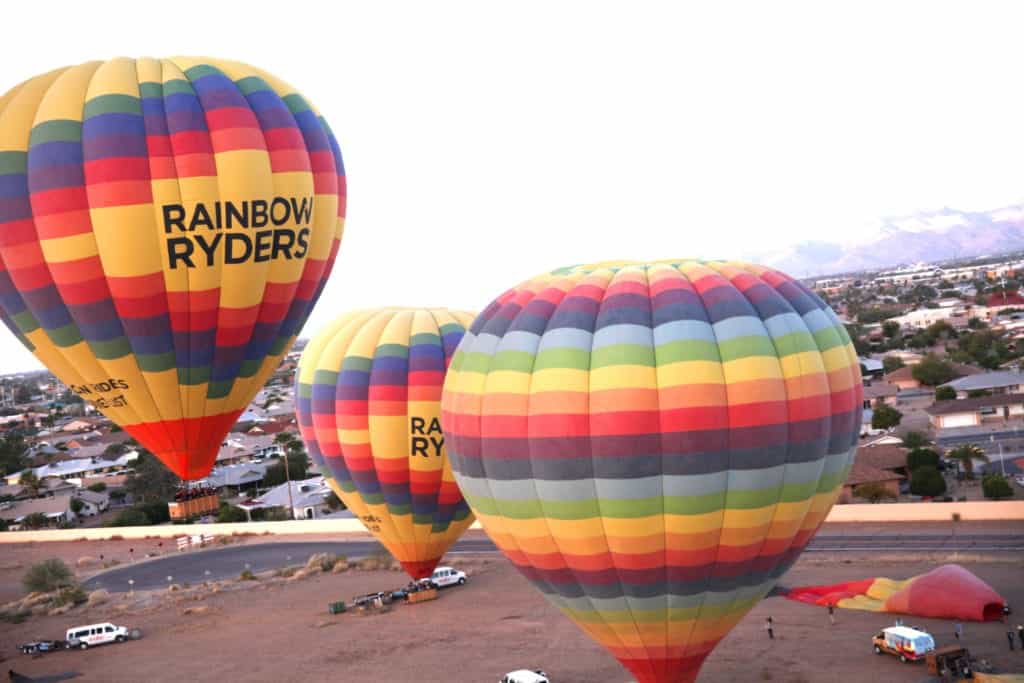 Patrick was an absolute fantastic pilot. While I am sure that all of the pilots at Rainbow Ryders are phenomenal he kept us laughing with jokes and 27 years worth of funny hot air balloon stories. If you get the chance I recommend requesting Patrick as your pilot.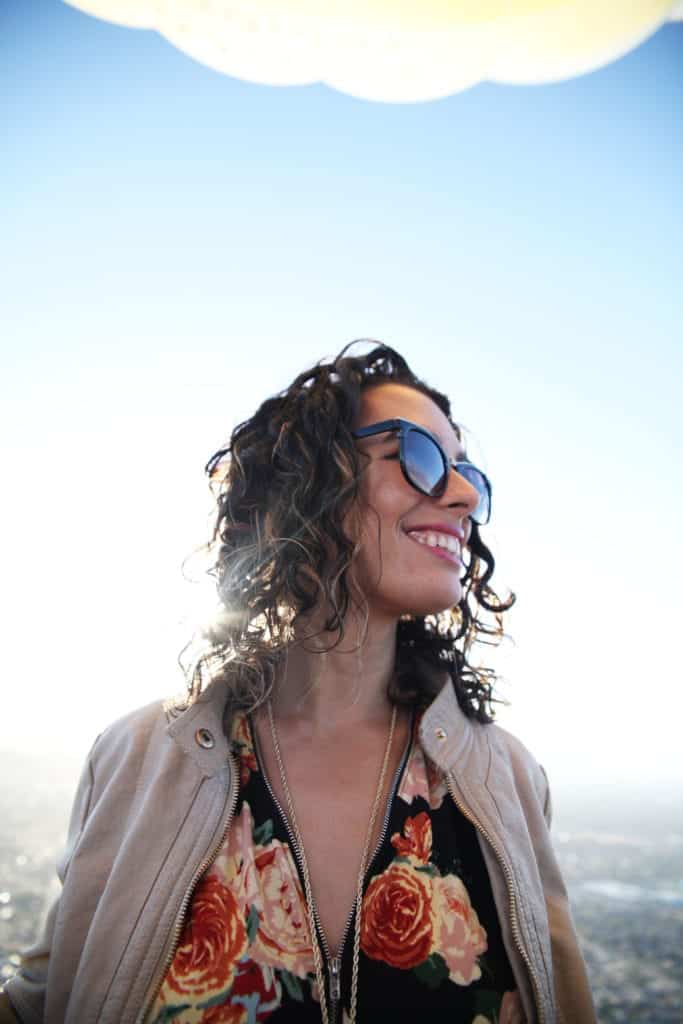 The ride was incredibly smooth and secure! Despite a small height anxiety, I felt comfortable the entire time and there was no type of turbulence like you might experience in a plane. Also, because of the flame and wind block from the basket- the ride was not cold like I expected (except towards the end).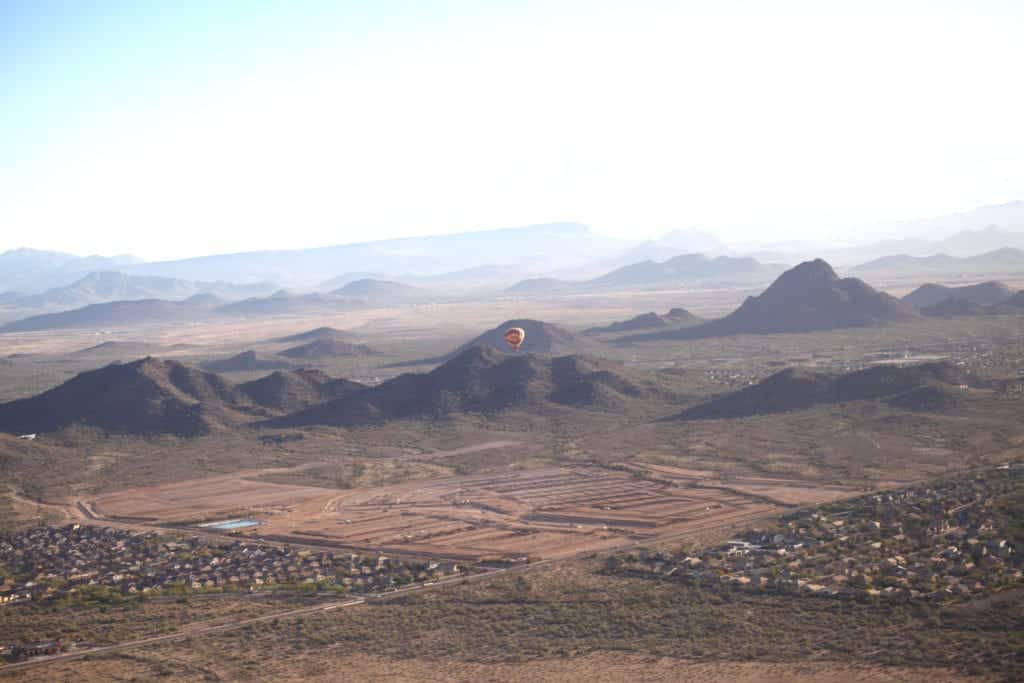 Smooth Landings
Sadly all good things come to an end and we eventually started making our way down which was an experience in itself. When you land you hit the ground (not too rough) and then skid a few feet. I was nervous about the landing, but while a little rough, it wasn't too bad.
Apparently in the old days, hot air balloon landings weren't always as smooth and so they would celebrate their successful landing with champagne. To continue the tradition, our pilots ended our trip with mimosas while they packed up the balloons. And they were generous with champagne! Everyone enjoyed 2-3 mimosas and chatting.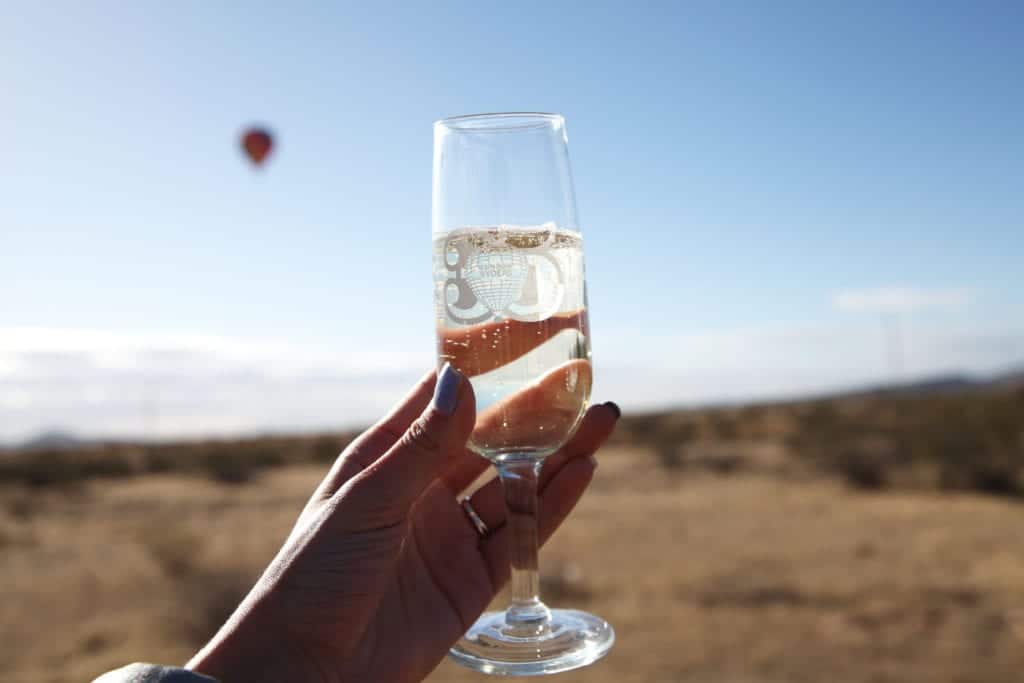 Despite not knowing anyone before, by the end everyone was sharing travelling trips and stories. It was a great time and the drive back flew by despite being fairly far off from the original location. When we arrived we were greeted to a breakfast with bagels, yogurt, muffins, and more mimosas. We also received a certificate that said we completed the trip.
I have to say that flying with Rainbow Ryders was the highlight of our trip and the one thing you don't want to skimp out on if you have the chance. Additionally, Rainbow Ryders also has locations in Albuquerque, Colorado Springs, and Las Vegas.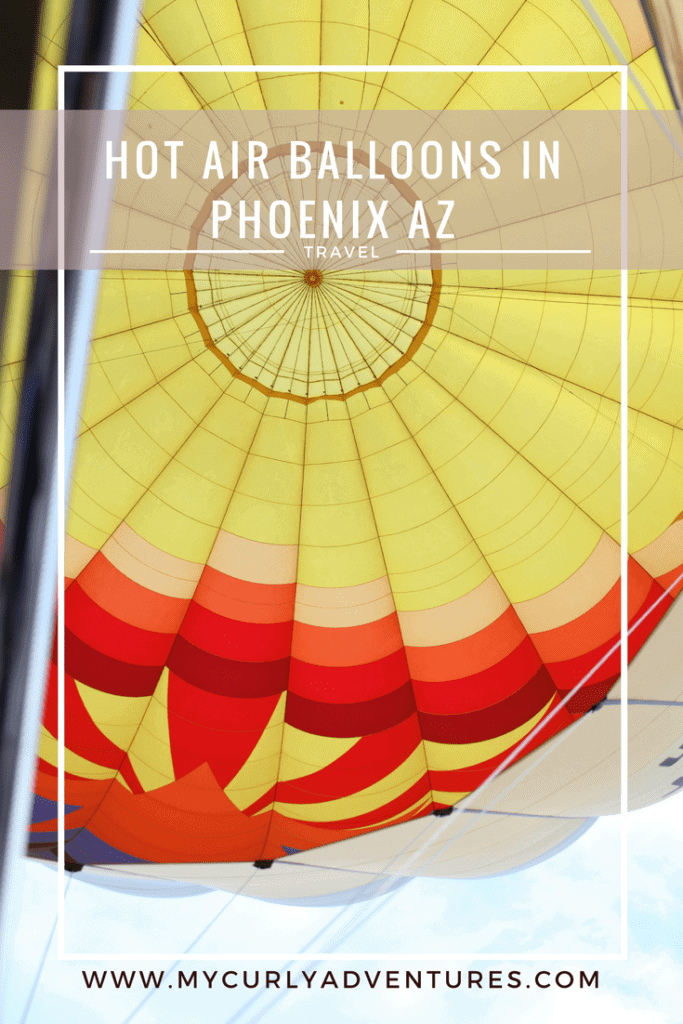 I received this in exchange for a review. As always, all opinions are my own.