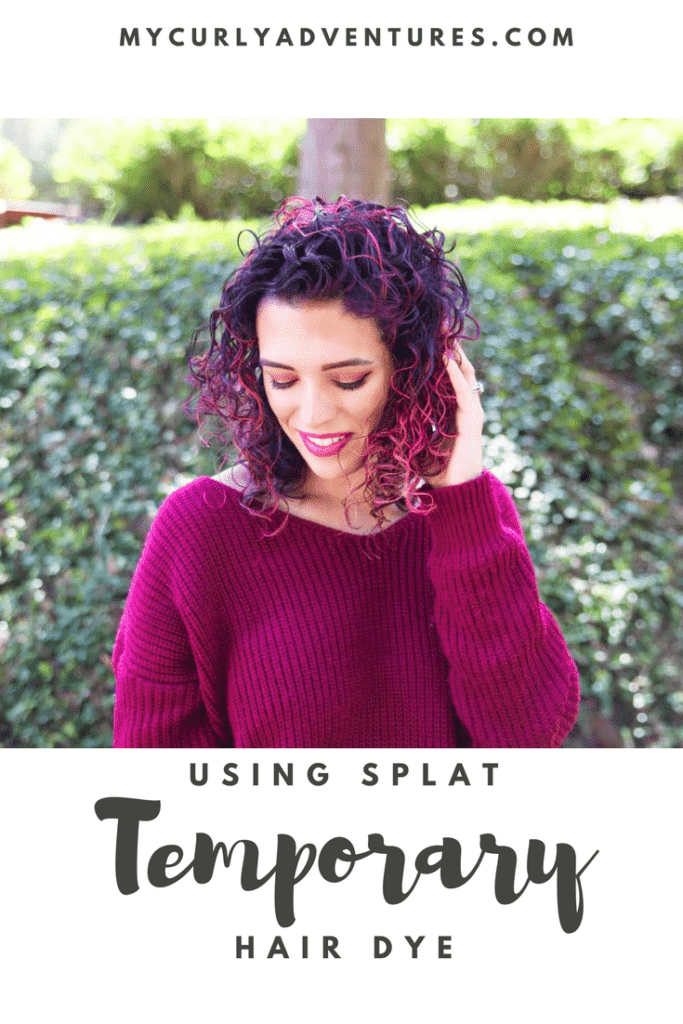 They say blondes have all the fun, but I think us curly girls are really the ones who have all the fun! Everyday is a new texture and when we get tired of our mane we can wear it straight. But I have to say the most exciting addition to my curly hair routine is a pop of color. I love the idea of having fun colors in my, but the bleach damages my curls and what if the color doesn't coordinate with the outfit that I'm wearing? Sometimes bright pink or red isn't appropriate for the situation. So I was pretty excited to learn about the Splat One Wash Temporary Hair Dye at Walmart. I loved that I chose which days I want to wear it and also was able to vary up the styles.
Splat Temporary Hair Dye Styles
There were a couple of things I was unsure about. While I do  have some highlights, most of my hair is fairly dark and I wasn't sure how colorful it would be. I was thoroughly surprised at how well it showed in not only my hair, but Chief's as well! With two of the bottles I was able to create 3 different ways of styling. In the picture below I fully did my hair and then applied the dye to areas that I wanted.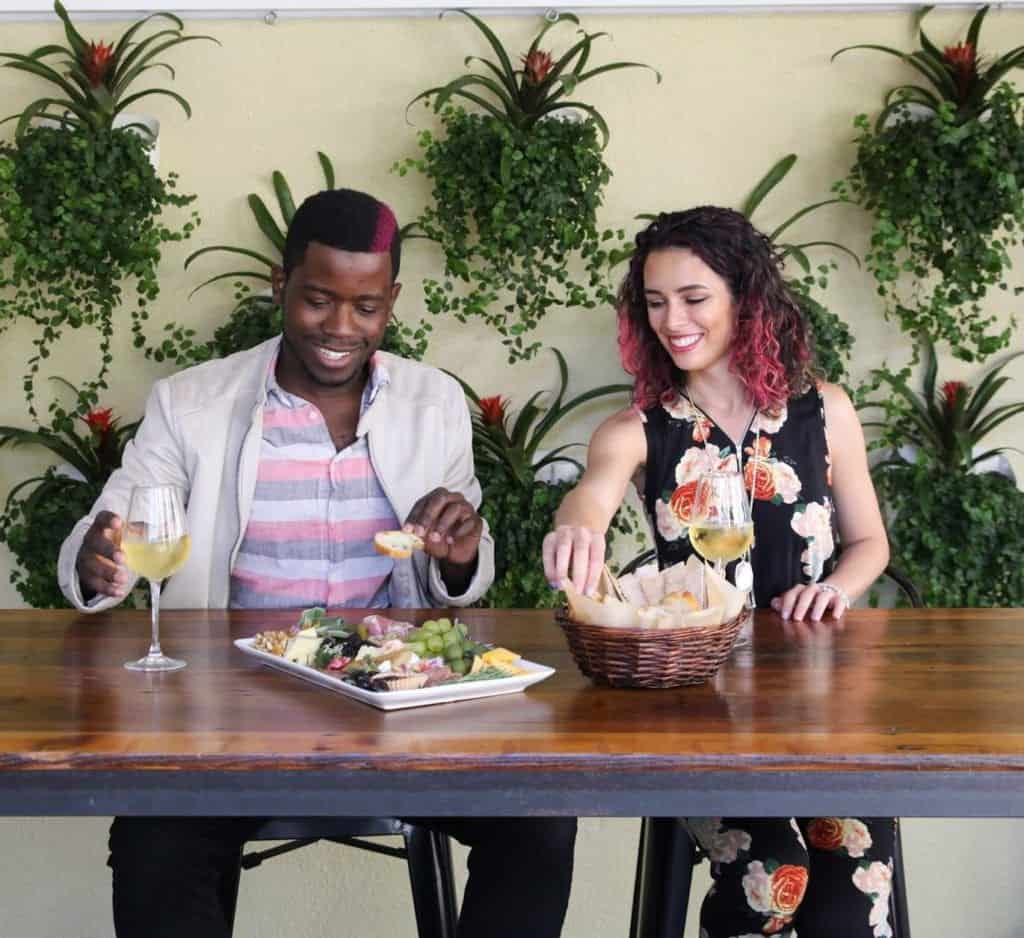 The dye comes off easily with water which worked perfectly for me. I did have to spend a couple more minutes in the shower, but the process was fairly easy. If you play with you hair you will get some of the color on your hands. Luckily, it washes off with no problem! I think the second application was my favorite!  I washed my hair and dried it as much as I could. It was still fairly damp when I applied the product so that way my hair would not get frizzy. Since it was wet I lost some color, but not too much. After I applied it, I applied my products and sealed it with mousse which I think really helped keep the color in! My favorite part was the pinkish/purplish hue that you could see in the darker parts of my hair.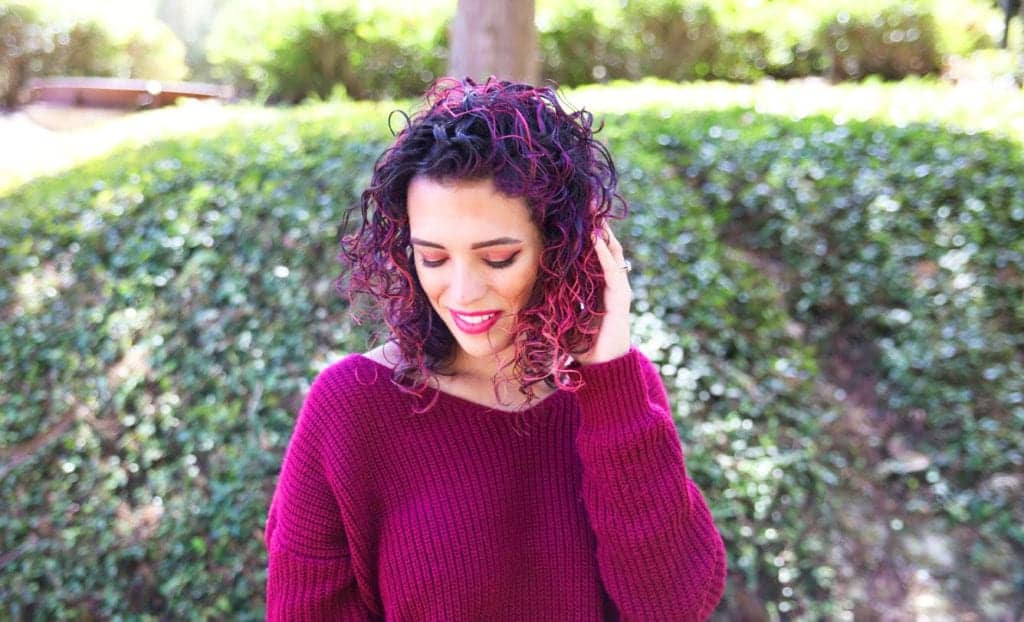 Finally I tried it with my straight hair which was fairly simple. I straightened my hair, applied the dye, and then straightened anything that came undone during the dying process.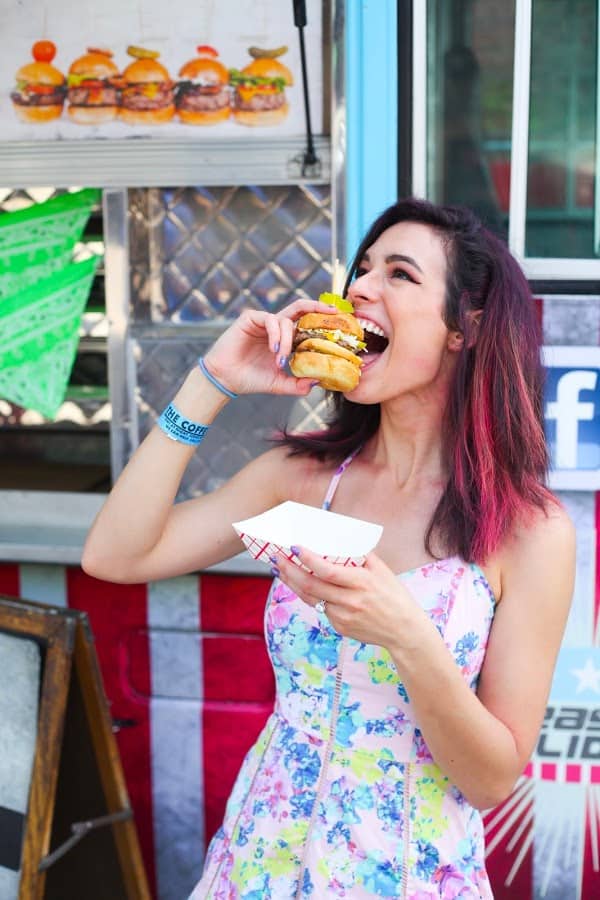 Final Thoughts on Splat Temporary Hair Dye
I had an absolute blast with this hair dye! I love all the combinations and styles that you can try! I can go from bright pink hair to blue to other colors. At Walmart they're about $6 so they're a great price without having to commit. There was some dye that came off so I wouldn't recommend wearing white (or dyeing your hair if it's raining outside), but it was fairly minimal, especially when I sealed it with mousse.
I'm going to continue using this dye and try new colors! I'm going to dye my hair purple again and then try some ombre. I love being creative with my hair without causing damage. Plus Splat products are Cruelty-Free, Vegan, Non-GMO, and gluten free!
This post was sponsored by Splat Hair Dye. All opinions are my own.