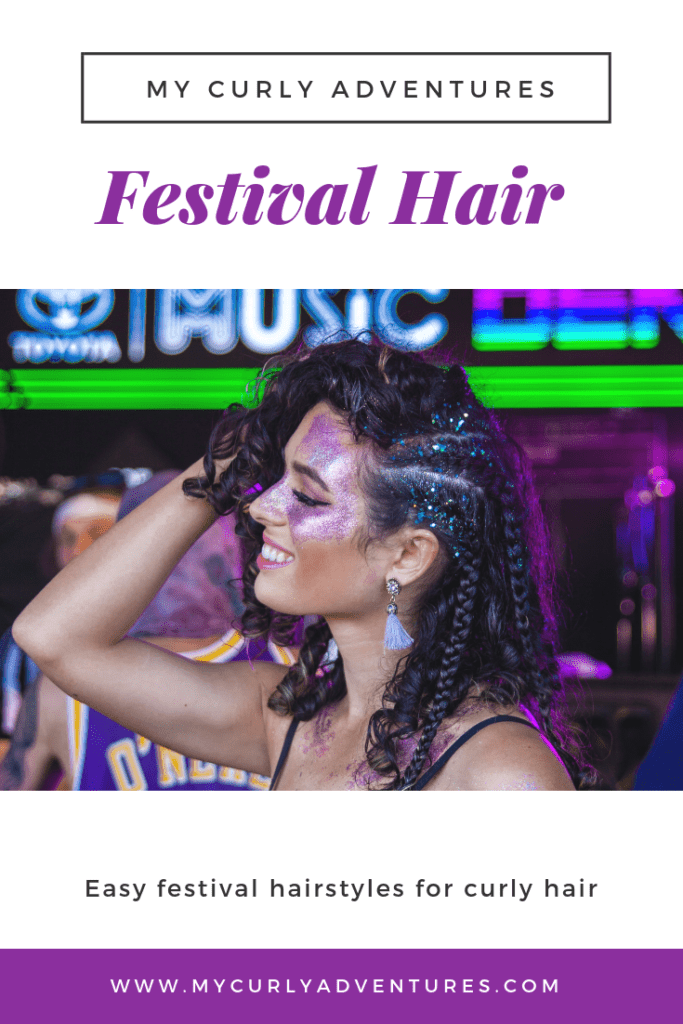 Lately with my curly hair, I have been pretty lazy and have resorted to simply wearing it down or in a pony tail. However, I recently went to Voodoo Fest in New Orleans and I knew this was the opportunity to get creative with my curly hair and create some fun styles! Below are some fun festival hairstyle inspirations for curly hair that I hope will help other curly girls get creative! Most of these are inspired by straight styles that I modified for my own hair. In the end, I was surprised at how easy these looks were to put together!
For all of these curly festival hair styles, I styled my hair as usual and then used some glitter gel, a small curling wand, hairspray, and hair bands to finish the look!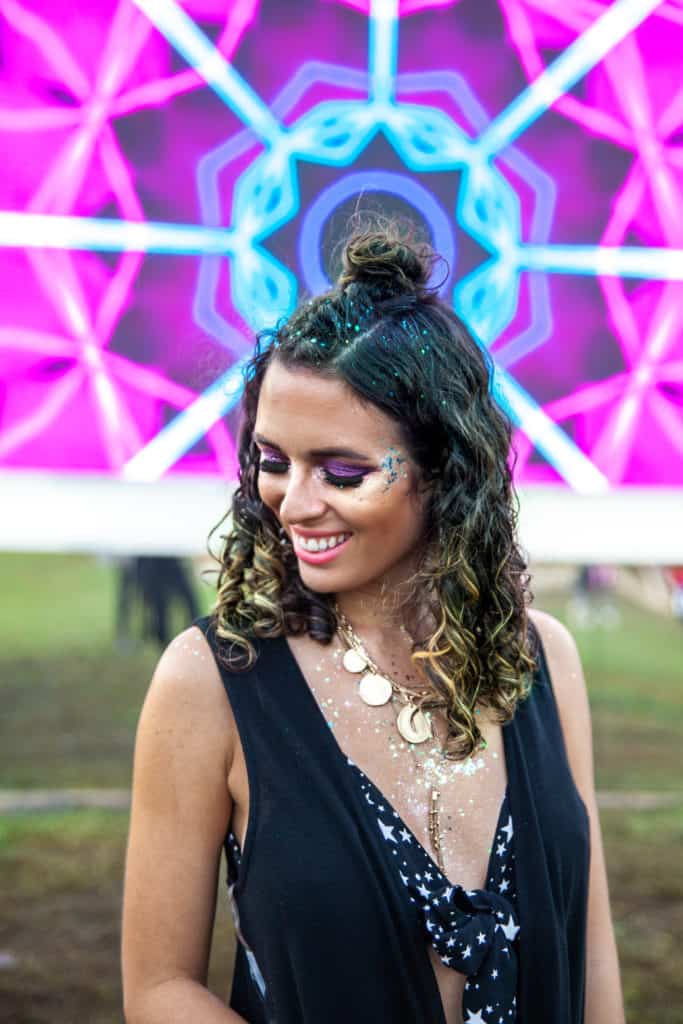 Curly Hair Festival Inspiration Day 1
I cannot believe how easy this look was. Simply take the center of your hair and french braid it, and use the last bit of hair for a bun. The beauty of curly hair is that it has so much volume, so making a messy bun was a breeze. In the braiding process, some of my curls came undone so I re-curled those.
Curly Hair Festival Inspiration Day 2
Not only was this my favorite festival look, but this might be one of my favorite curly hair styles of all time! I love the edgy look and plan on incorporating this hairstyle into my everyday. Simply french braid two strands halfway down your head, and then continue the braid all the way down. Leave about 2/3 of your hair and part it to the other side. I then used my curling iron to curl the very tops of my hair so that it was short up top and then cascaded down.
It was so fun to challenge myself with new hairstyles, and I hope it is something that I get to do more often! If you ever have questions about curly hair, or want to see a more in depth tutorial, feel free to email me or even DM me on Instagram! I love to hear from you guys!