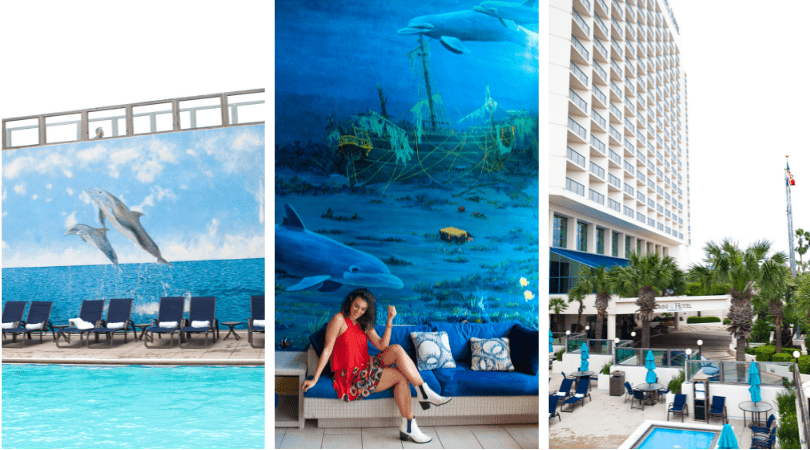 Having stayed in the Omni Dallas for my honeymoon and having an incredible experience in the Mokara in San Antonio, staying at the Omni in Corpus Christi was an easy choice for my trip to Corpus Christi. You can read all about my review of the Omni Corpus Christi below.
Omni Corpus Christi: The Rooms
The rooms at the Corpus Christi Omni draw inspiration from the sea with its coastal decor. The suites are spacious with pops of orange and blue.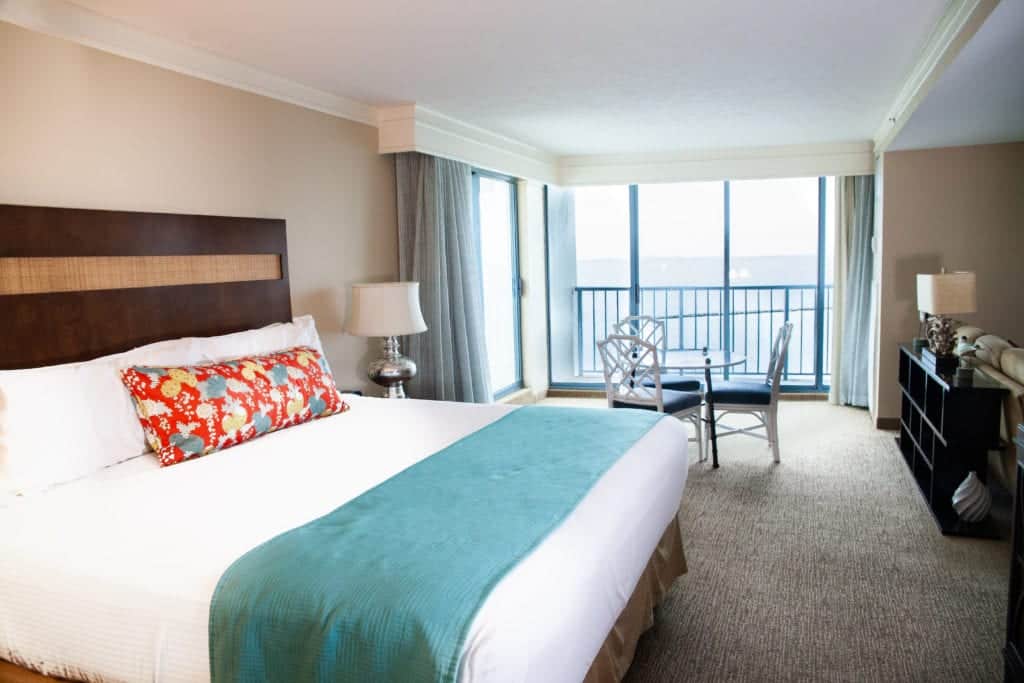 If you're looking for a large space for a great price, the suites come with two balconies, a living area, a king bed, and a separate kitchen area. It's the perfect spot especially if you are planning on staying for a longer period of time! The light and airy feel really created a beachy vacation mindset.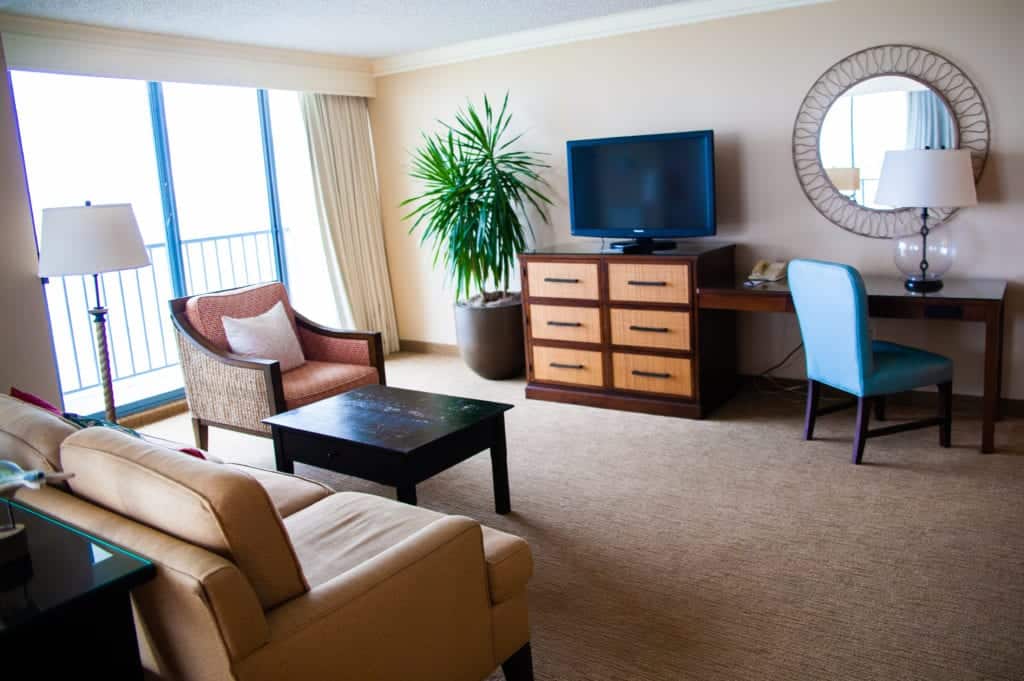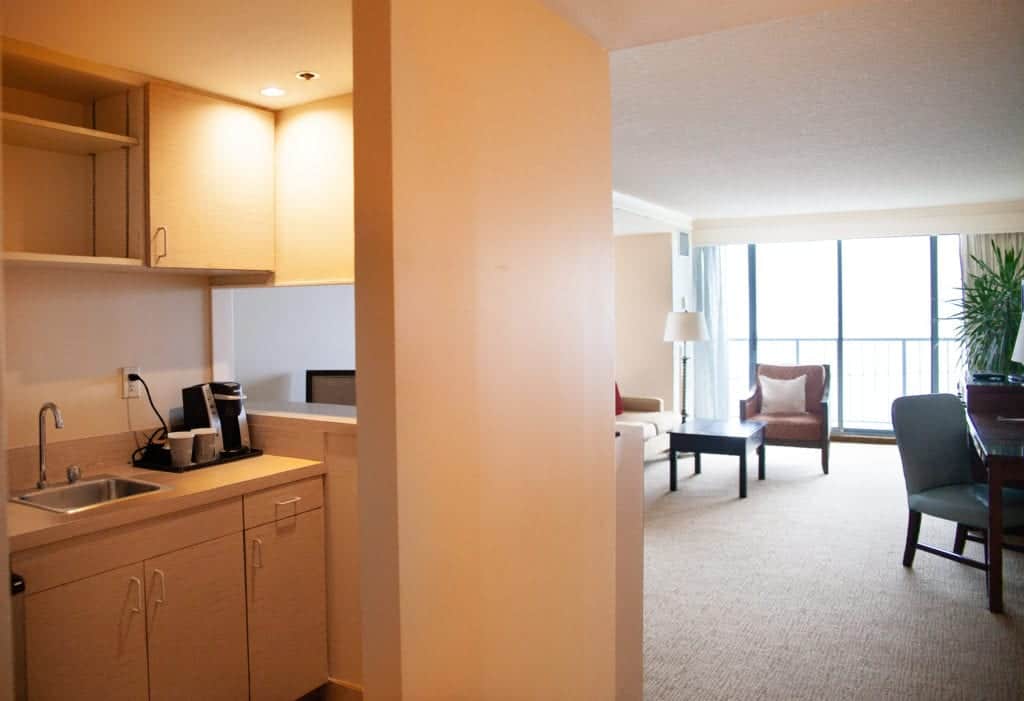 We had a view of the bay and marina right from our window! My favorite thing to do was wake up and stare out to the ocean in the morning with coffee!
Omni Corpus Christi Pools & Fitness
The pools and fitness center at the Omni Corpus Christi are incredible! I love all the sea murals throughout. The pool itself is an indoor/outdoor heated pool and there's also a hot tub. It was chilly one day and I love that I had the option for either one.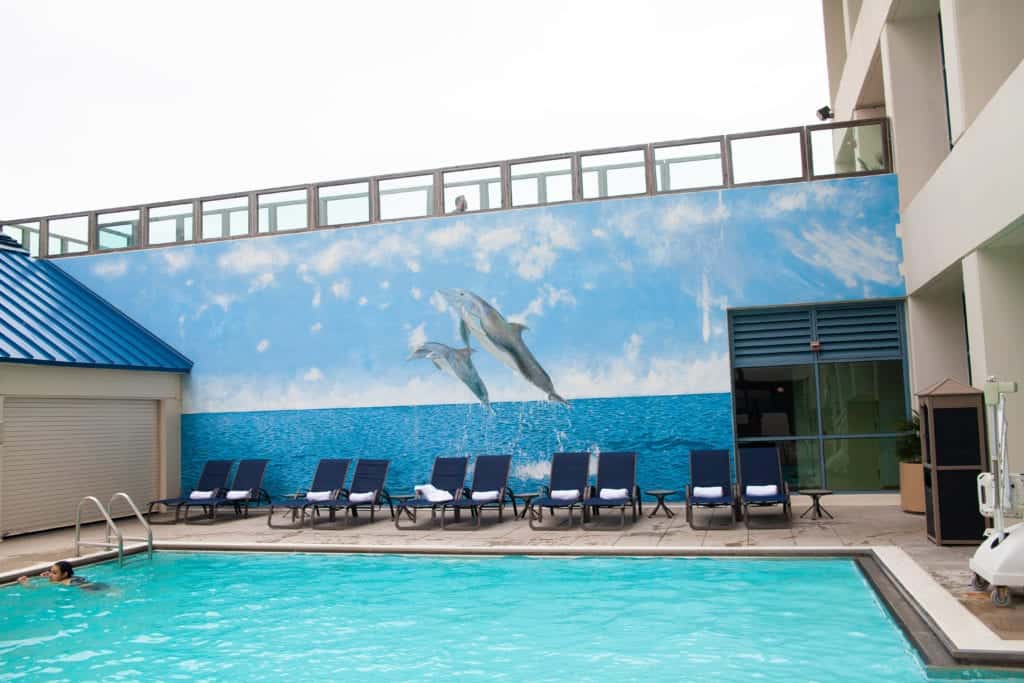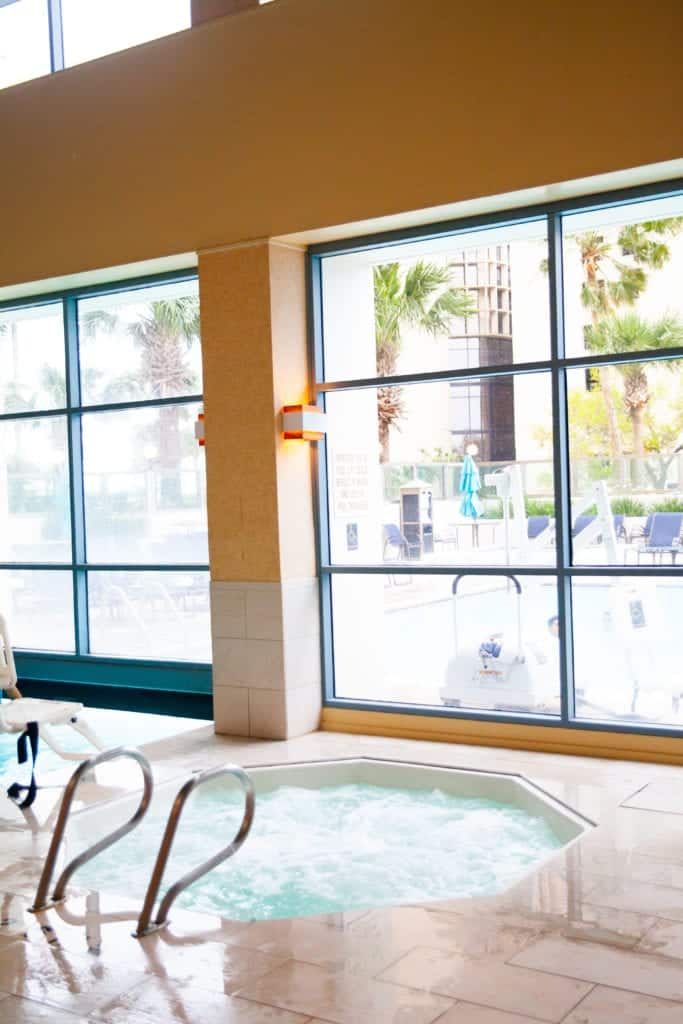 If fitness is one of your goals when finding a hotel, they have a gym and you can even use an in-room fitness kit.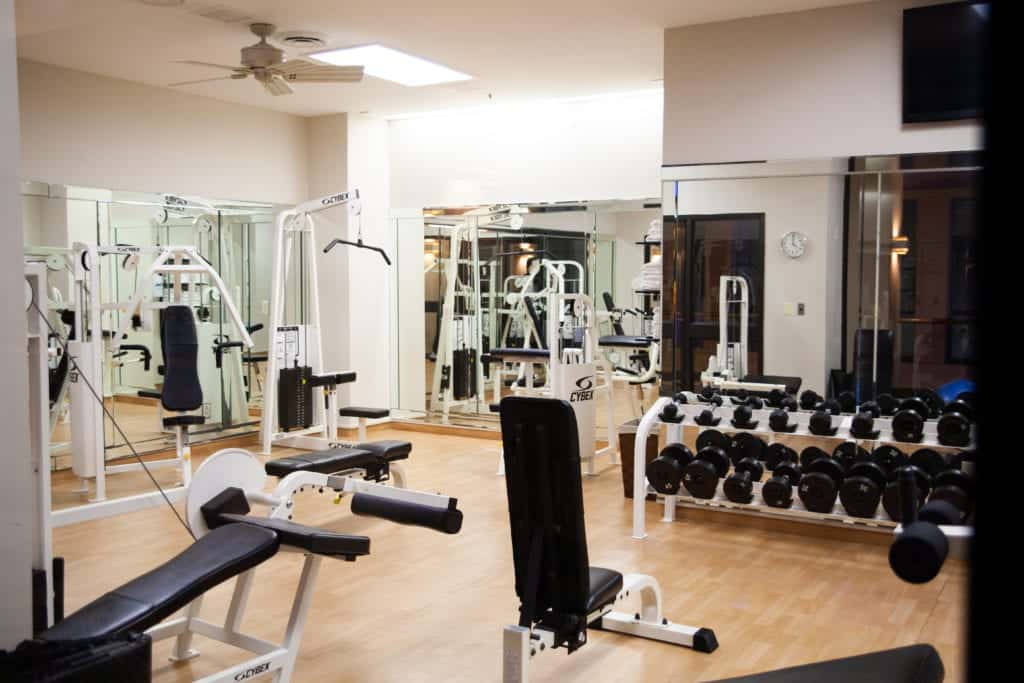 Republic of Texas
If you're looking for a romantic or nice dinner, The Republic of Texas is a restaurant at the top of the Omni with views of the sea all around! It is a gourmet steakhouse with mouth-watering dishes and a professional staff that knows how to cater to your own personal tastes. I love a good steak, but I don't want to compromise on flavor, and the chef perfectly balanced the two!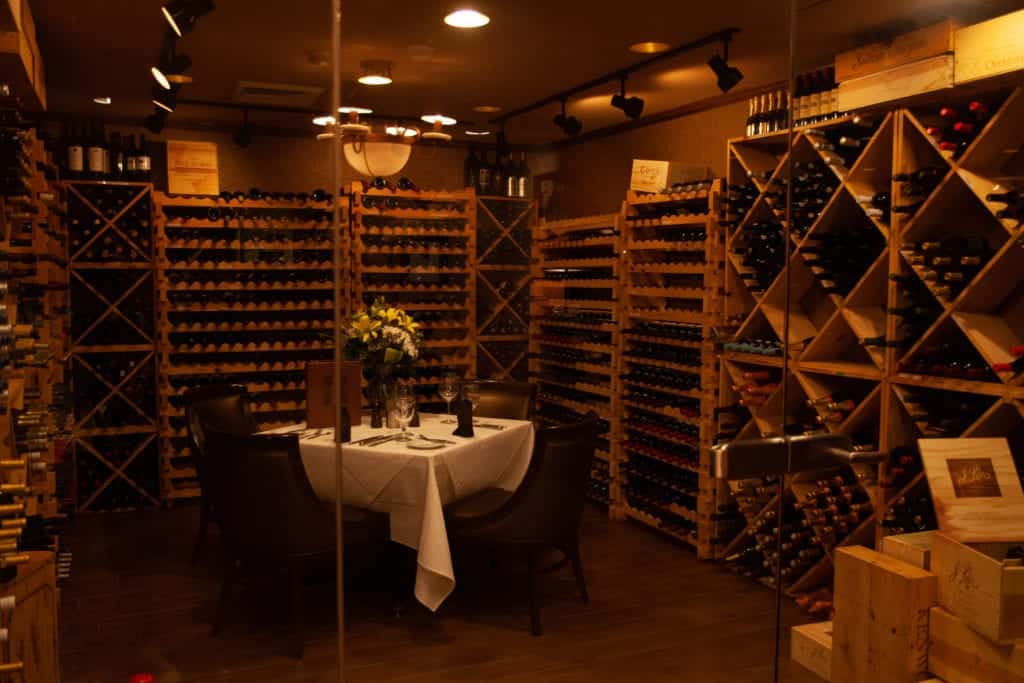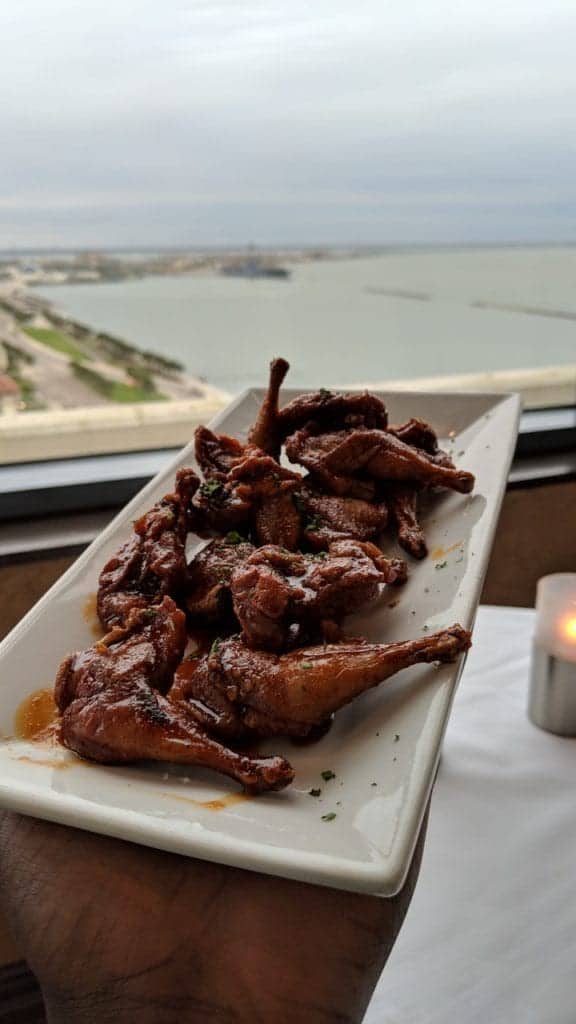 A Review of the Omni Corpus Christi: Final Thoughts
When it comes to quality, I trust Omni as a great hotel, and the Omni in Corpus Christi was beautiful. I love the coastal vibes and the beautiful pool area. If you're looking for a lovely place to stay in Corpus Christi, the Omni is a perfect fit. Enrich your next getaway to the coast with our list of things to do in Corpus Christi!