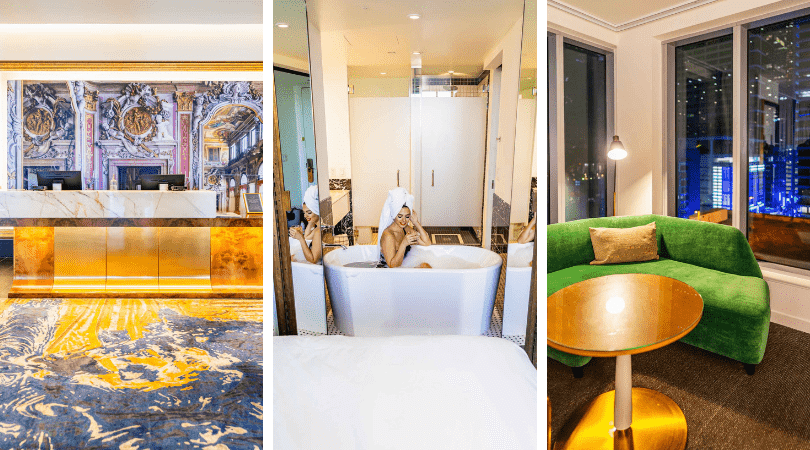 The Laura Hotel offers superior accommodations when you're looking for where to stay in Houston TX. Enveloped in elegant design and located in the heart of downtown, the Laura Hotel offers quiet indulgence amidst the bustling city. In fact, the hotel is located just minutes from restaurants, museums, parks, and a host of other things to do in Houston.
A Hotel with a Story
The Laura Hotel gets its name from an 1835 steamboat, Laura, which was used in the Texas independence movement. Taking inspiration from these events, the Laura Hotel aspires to buoy up downtown Houston with opportunities of business and leisure that illuminate the city and provide luxurious experiences for guests.
When guests arrive, they are led by a white marble staircase to the front lobby, which has a modern design, grand ceilings, and a striking front desk embellished with ornate artwork. The luxurious design goes much further than the front desk, however. Guests can enjoy the hotel's elegant style in the guest rooms, hotel restaurant, and numerous other spaces.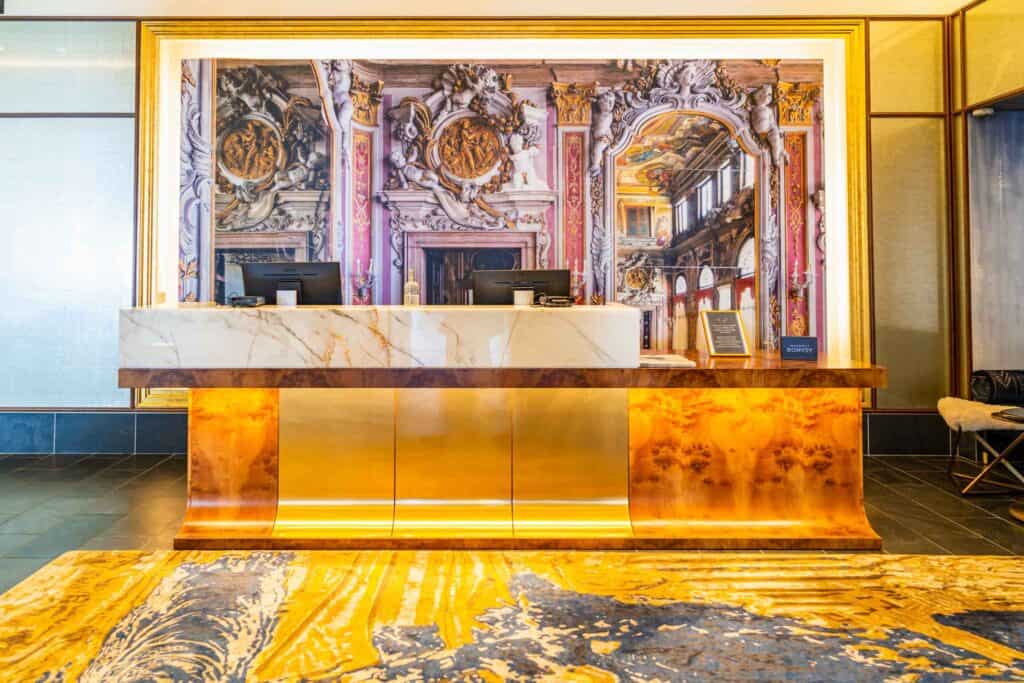 Step into Luxury
Check into any of the guest rooms at the Laura Hotel and you will discover nine-foot ceilings and natural lighting accompanied by fine linens, luxury robes, and a Nespresso maker. In addition to these amenities, the Deluxe Guest Room features delightful pops of color from the green sofa and pillows that are complemented by golden light fixtures. The Deluxe Guest Room also has a spacious bathtub ready for a relaxing soak.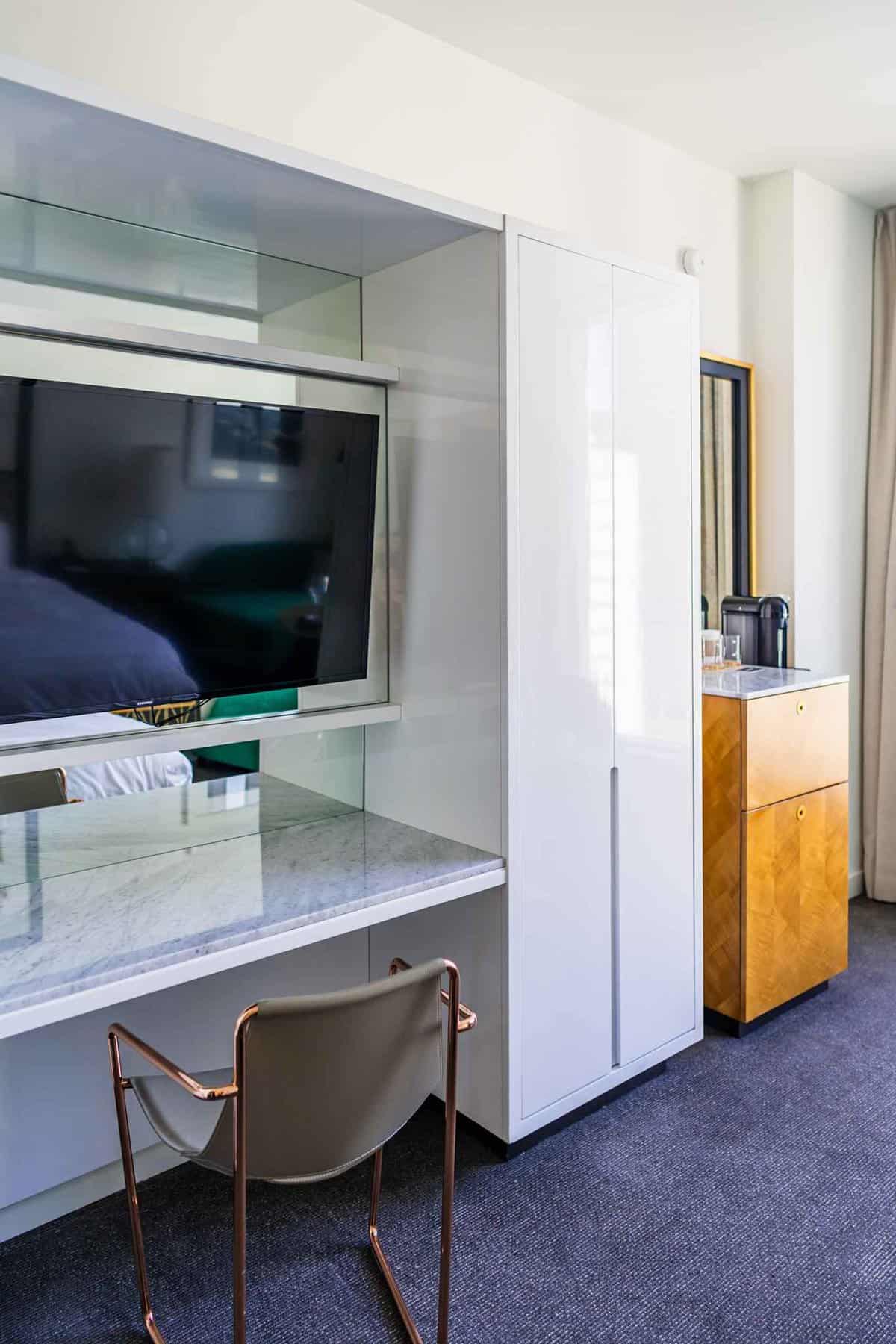 Even grander is the Vice-Presidential Suite, which boasts floor-to-ceiling windows that have remarkable views of downtown Houston. This guest room offers plush living areas including a spacious outdoor balcony to enjoy the views of the city. Complete with a king-sized bed, large tub and shower, and superior interior design, this guest room provides a lavish experience. For a $100 non-refundable fee per stay, you can also bring up to two of your furry friends (maximum total weight of 75 pounds).
Don't just admire Houston from above! Use our list of things to do in Houston as a guide to help you make the most of this underestimated Texas city.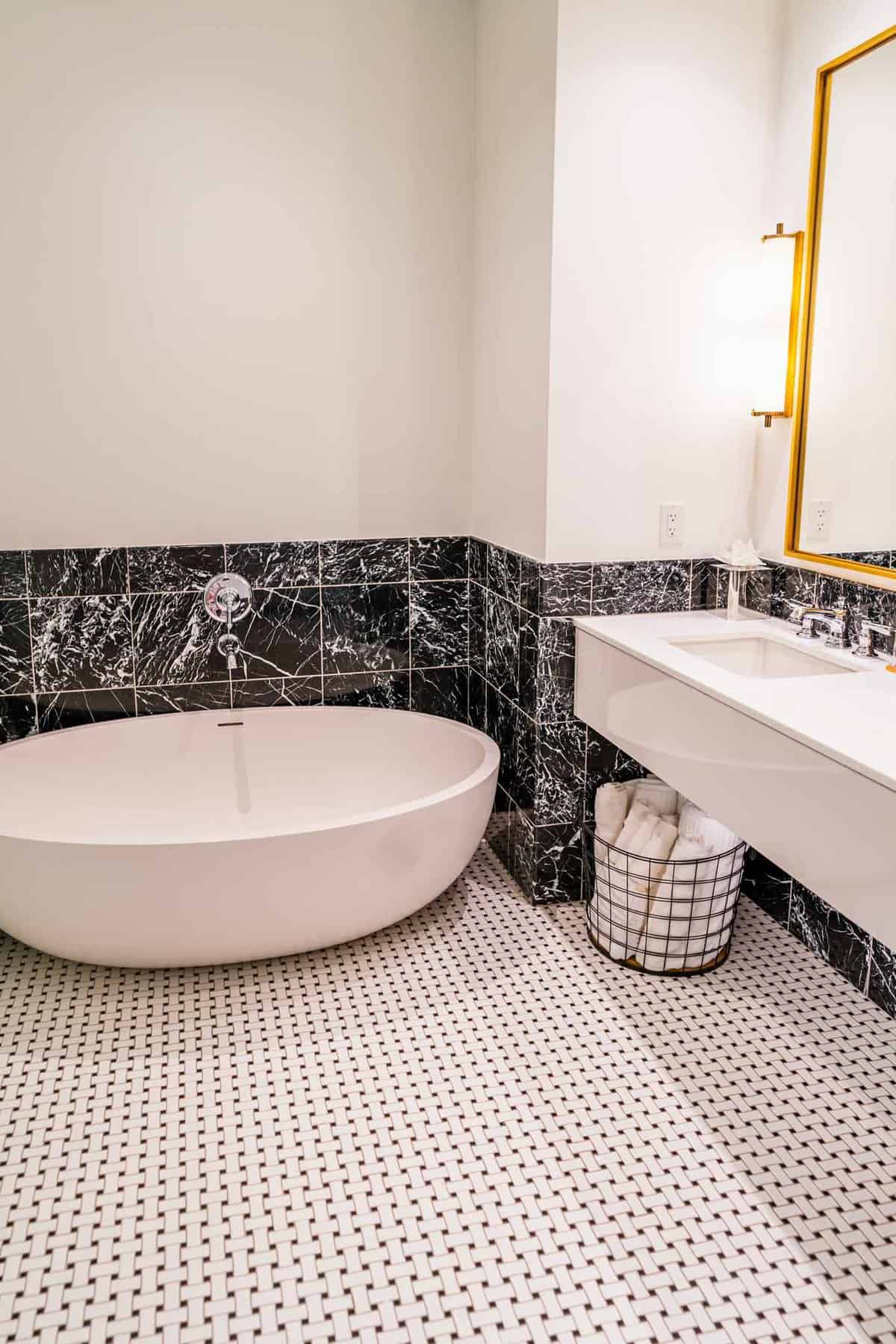 Enjoy Numerous Amenities
Stepping beyond the guest rooms, the Laura Hotel has a variety of amenities for guests to enjoy. The hotel's restaurant, Hull & Oak, boasts dishes inspired by the South to get you acquainted with Texas cuisine. After dinner, grab a drink at the bar, which features live music every Friday night! And don't forget to take a dip in the hotel pool where you can enjoy the ambience of the gleaming skyscrapers of downtown Houston under the shade of umbrellas.
For those looking for more self-care, make sure to check out the hotel's spa, which is scheduled to open soon. In the meantime, you can also use the fitness center that includes cardio equipment and free weights. If you're there for business rather than leisure, the hotel has you covered with its five event rooms that are perfect for meetings or other occasions.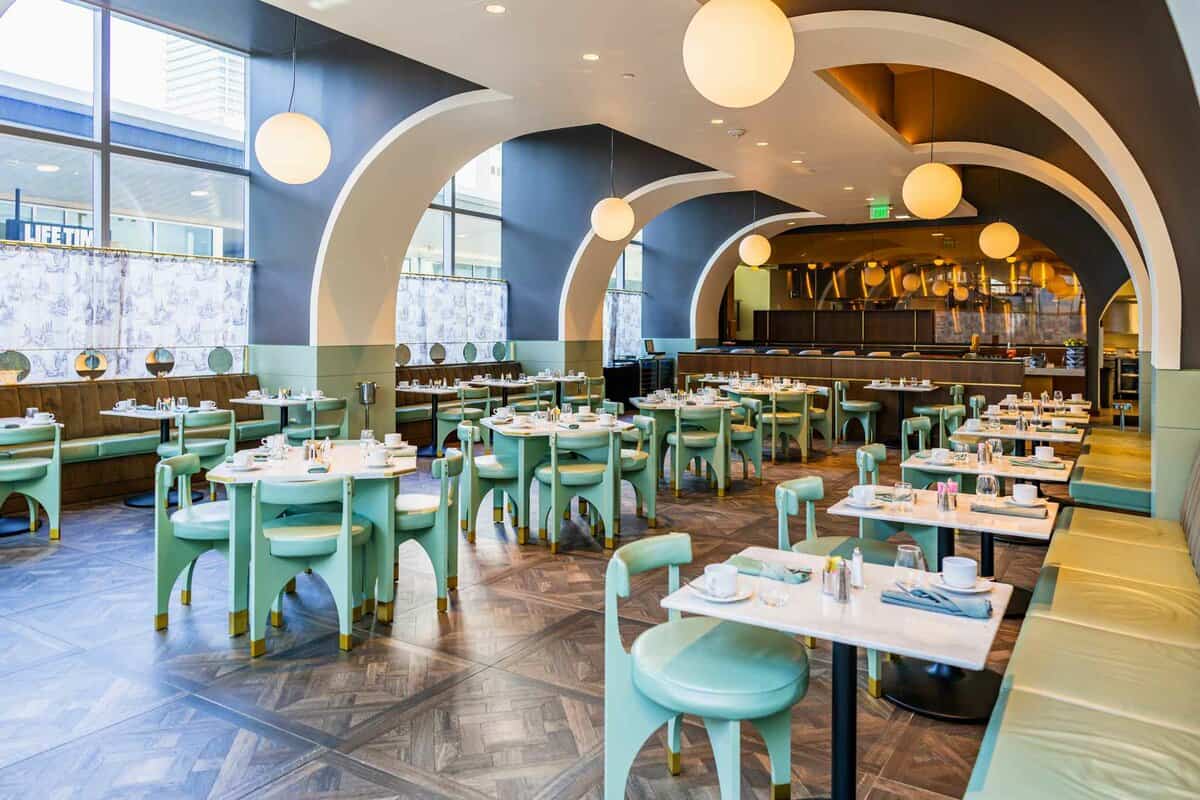 A Review of the Laura Hotel: Final Thoughts
Whether traveling for business or leisure, the Laura Hotel is well-equipped to provide a comfortable and luxurious stay downtown. With its notable interior design, abundant amenities, and convenient, downtown location, guests can enjoy an inspiring space to work or play. When you're looking for where to stay on your next trip to Houston, book a stay at the Laura Hotel for an unforgettable experience, and make sure to check out all the things to do in Houston!