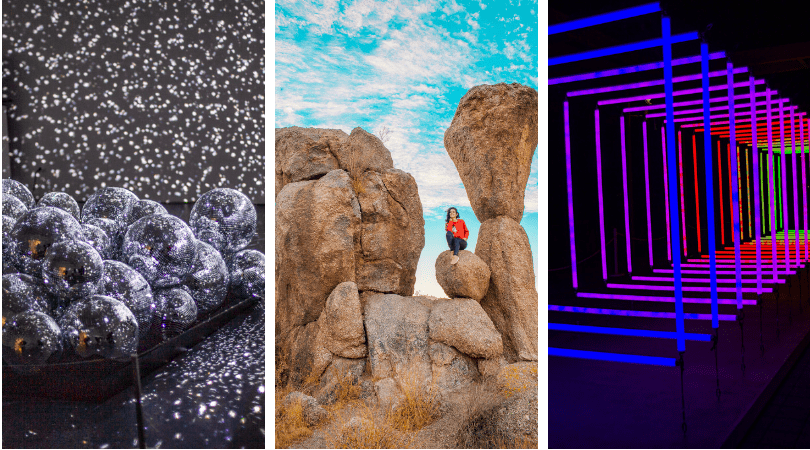 Scottsdale Arizona is the perfect winter escape. While the rest of the country is layering up, and sometimes even experiencing snow, it's not uncommon to be chilling out in a beautiful resort poolside while looking out at the mountains all around. We loved getting to experience the warm weather and even some of the great deals and all the great things there are to do in Scottsdale AZ in the winter. So whether you're coming in time for all of the holiday and Christmas festivities, or are looking for a break from the cold weather in the early months of the year, check out all of the fun things there are to do!
See the Lights
Every year Scottsdale puts on Canal Convergence, a light and art show along the Scottsdale Waterfront. They have public art throughout, performances, augmented reality, and even workshops. Once the sun goes down, the city lights up for a whole new experience.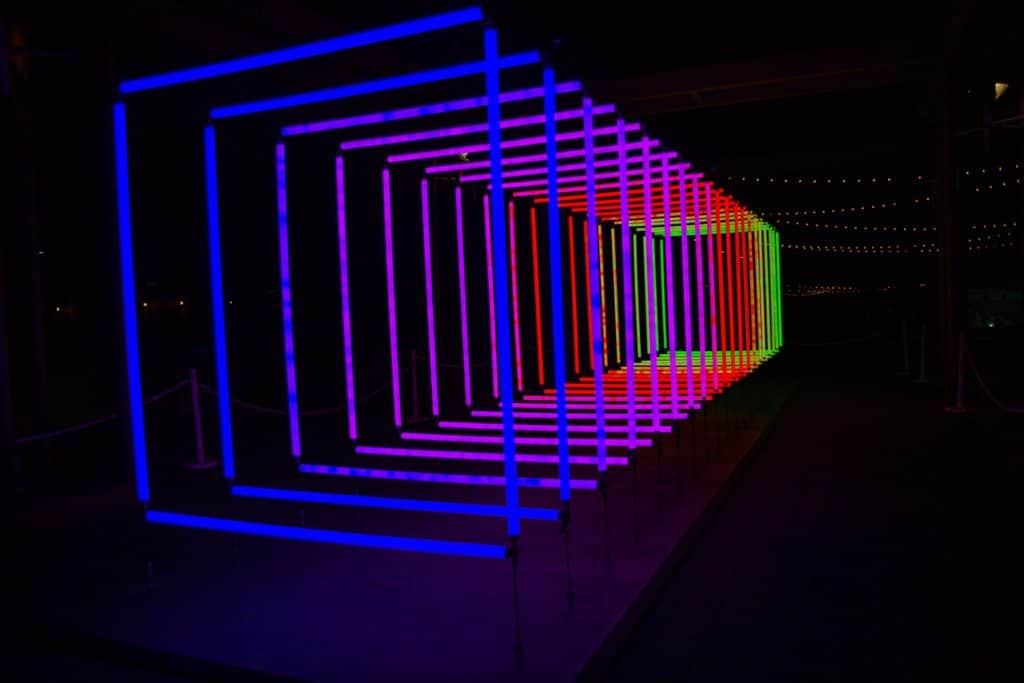 Relax in a Resort
Some people prefer spending the winter or Christmas around snow, but I'll take the warmth. Scottsdale is know as the resort capital of the World and it's easy to see why. So many top luxurious resorts are all in this town that set the mood for a vacation that's full of relaxation. Each resort is unique, whether you're looking to hang out at the pool all day, looking for a wellness getaway, looking for the best scenery, or anything else to catch your mood. With so many options, we checked out two of the hotels that each offered something unique. With over 10 pools, the Hyatt Scottsdale was the perfect place for relaxing. For the best mountain views that give you luxury and nature, check out Mountain Shadows Resort.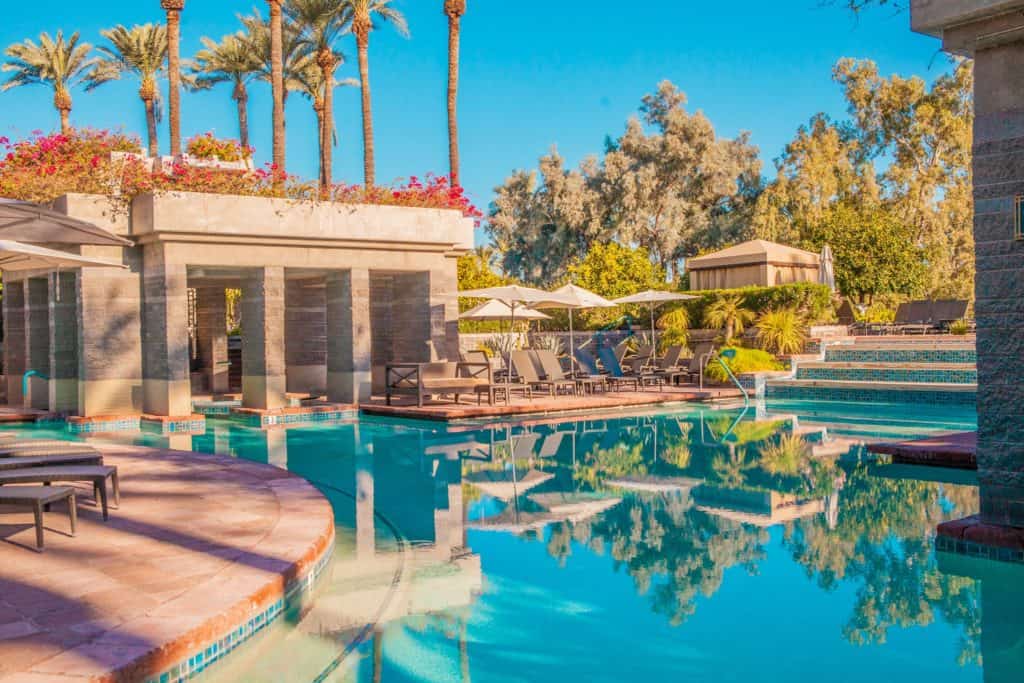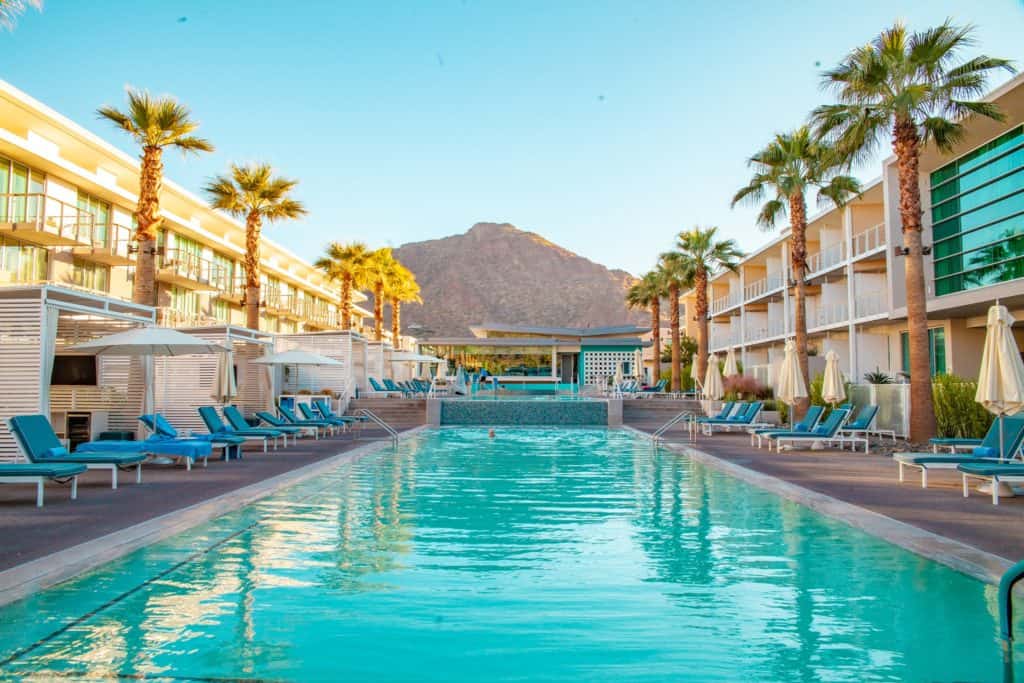 Get a Massage
Or enjoy in one of the many spa amenities that can be found across Scottsdale. The Hyatt Regency has an entire spa lounge. On top of your treatment, relax in their adults-only spa pool, go between the hot tub and plunge pools, and then unwind in the sauna. Especially in the winter, I love getting to enjoy all the coziness and warmth at the spa. They also have additional treatments like their salt room.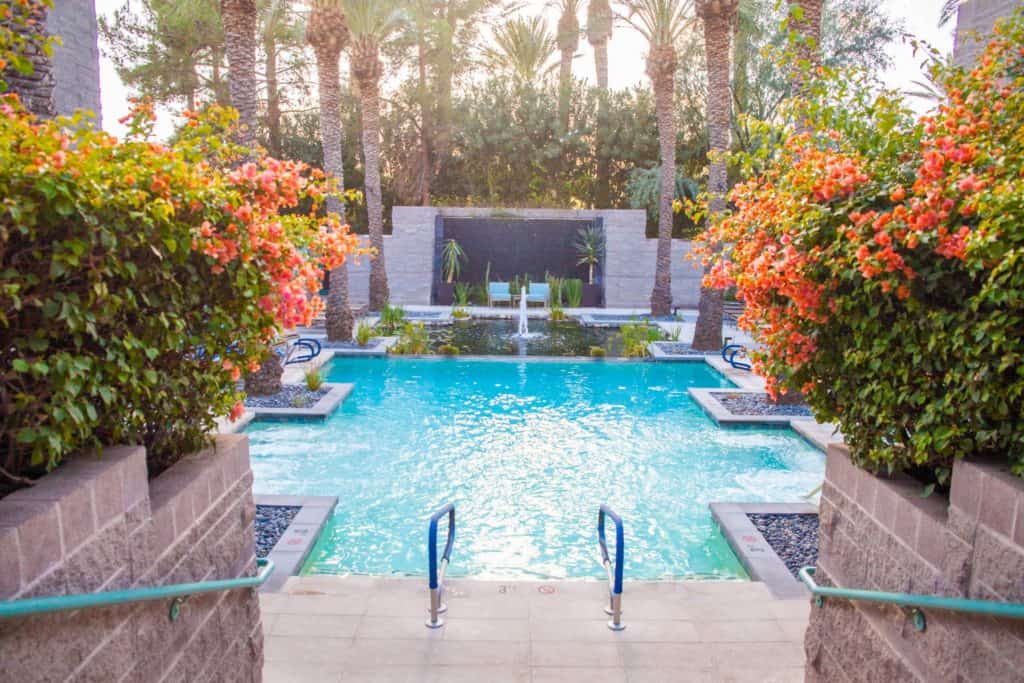 Go For a Hike
With the mountains all around, even on the chillier days of winter, you can warm up with one of the scenic hikes around the area. In fact, you can spend your whole trip just checking out all of the different hikes. Tom's Thumb Trailhead has so many different hikes and trails with fun rock structures to check out. There's also the McDowell Mountain Trail Loop for an incredible sunrise or sunset. Even if you don't have a lot of time, you can start at the trailhead and just take in all of the giant cacti! For a longer hike where you're met with breathtaking views of the city below, you can hike up Camelback Mountain!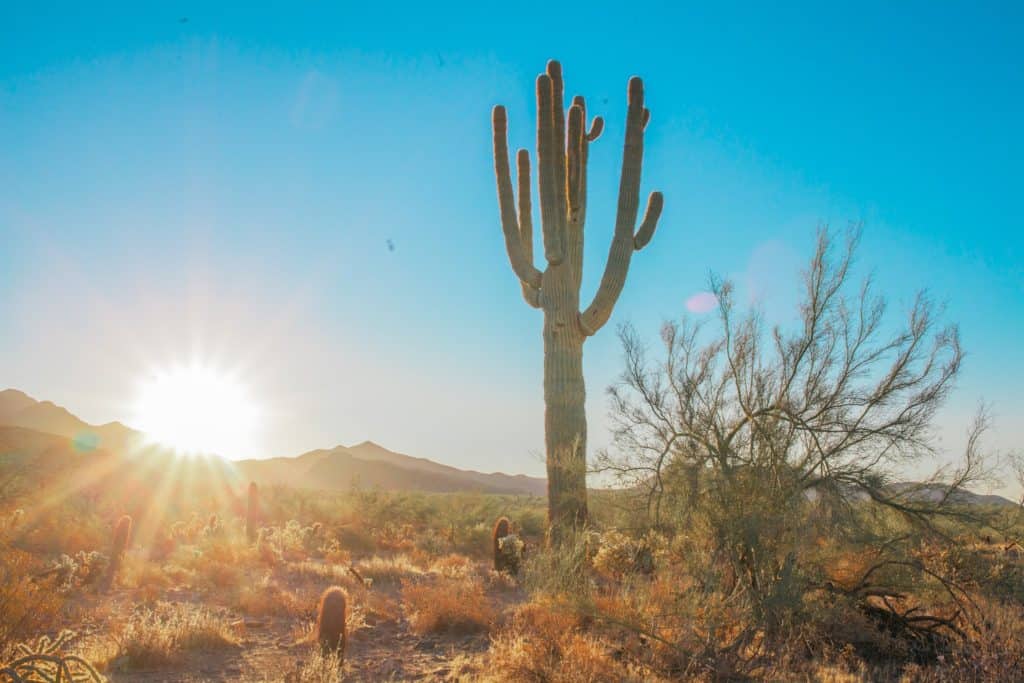 Indulge in the Great Culinary Scene
From top celebrity chefs who come down to make a home in Scottsdale, to all the photo worthy foodie items, Scottsdale has quite the culinary scene! On your list of things to do in Scottsdale, be sure to plan out your restaurants and where you want to eat because there is so much to see and foods to try. You can read our review of where to eat in Scottsdale.
See the Views From Above
One of the best ways to take in all of the scenery is by balloon! Rainbow Ryders takes you through a tour of the skies with sunrise (and in the winter – sunset) rides. Afterwards you get to celebrate with mimosas and snacks.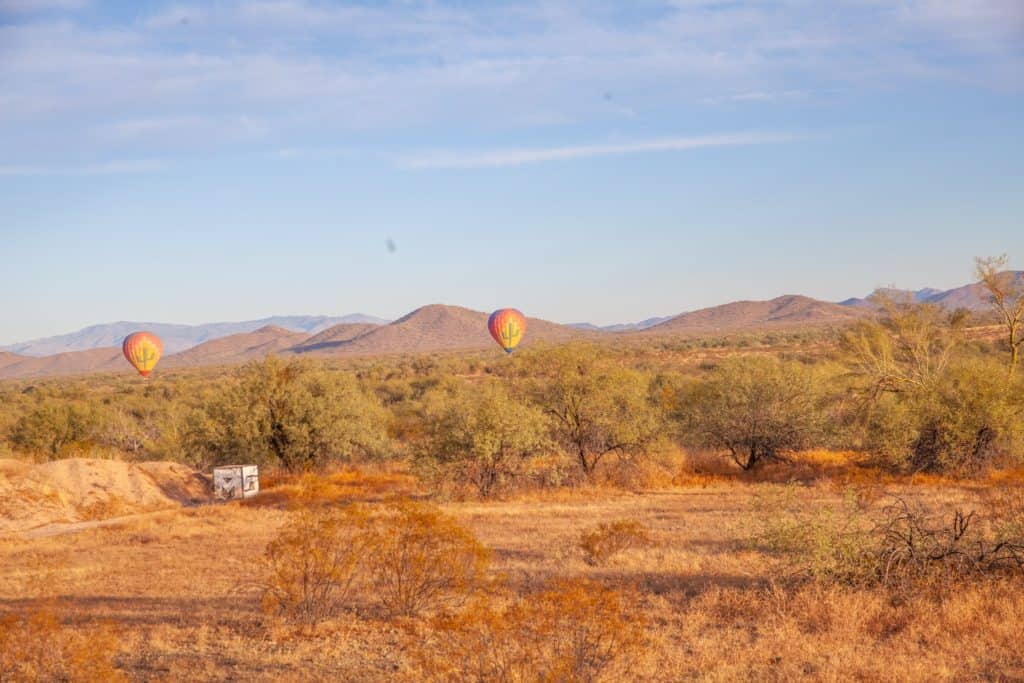 Visit the Zoo
The Phoenix Zoo is the largest privately owned non-profit zoo in the United States, and just as it's fun to see the animals during the day, the zoo completely transforms on winter nights when it's adorned in light displays and special exhibits! The Christmas exhibits are stunning.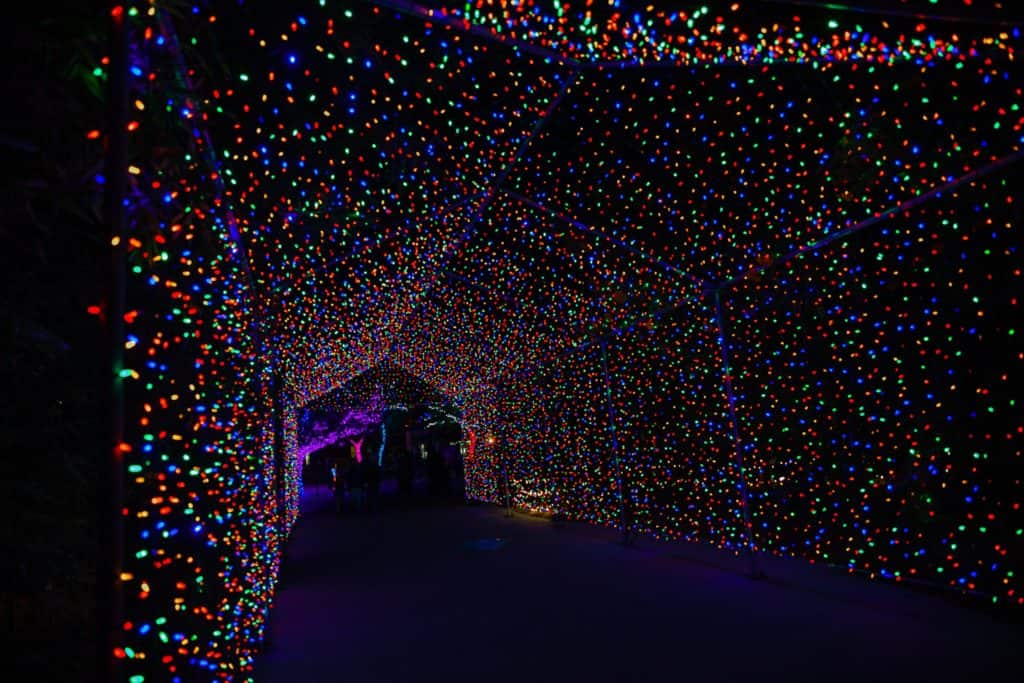 Check Out the Christmas Lights Bar
The Coach House Bar goes all out for the holidays with Christmas lights all around! If you're looking to get into the spirit while grabbing a drink, be sure to check this spot out!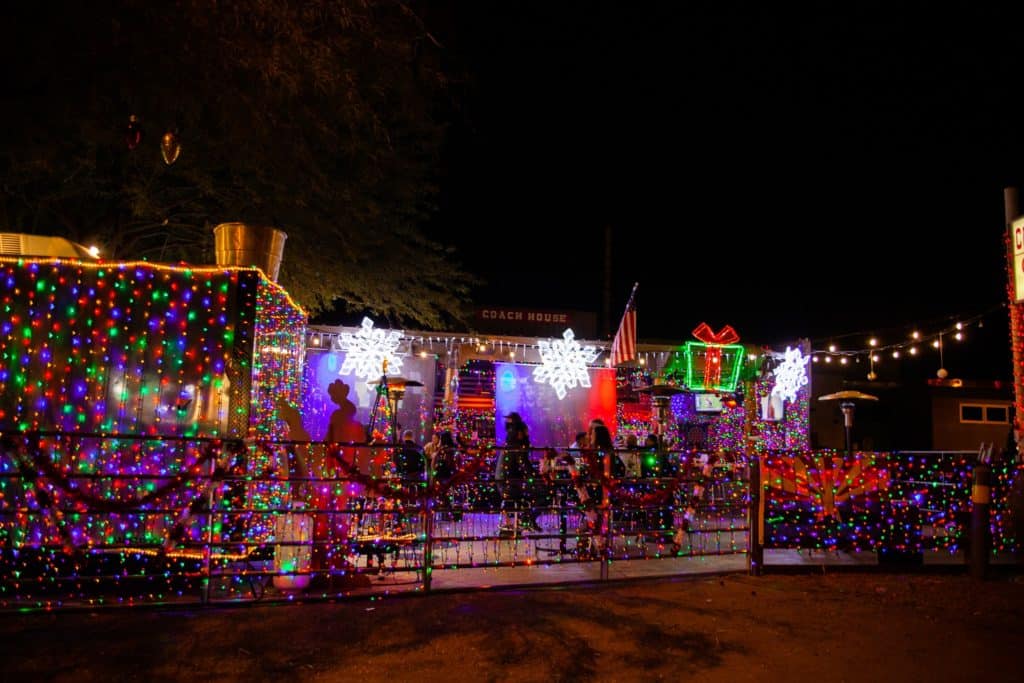 See Thousands of Cacti
The Desert Botanical Gardens are something that are beautiful year round, so even when normal gardens start to die down for the winter, the cacti are still a sight to be seen! The gardens are filled with hundreds of endangered and rare plants, so you get to see cacti and other desert plants that you likely won't see anywhere else. They even have a beautiful butterfly enclosure where you can see them fluttering all around.
Go on A Photo Tour
Do you ever go on a vacation and never get a good group or couples photo? Joyrides AZ will take you through all the best photo spots on their golf carts and even help you snap photos to remember your trip. They also have a wide variety of tours for your interests including wine/beer sampling tours, historic tours, sip & shop tours, art & Navajo culture tours, gelato tours, and so much more!
Taste a Little Bit of Everything
Not sure where to start when it comes to eating? There are so many great restaurants in Scottsdale and with not enough time, one of the best things you can do is sample a little bit of everything. Arizona Food Tours is great for foodies who want to try more because you get to sample different dishes in each spot. They're able to get smaller portions so you have more room for more spots. Plus along the way you get to learn from a local who is able to provide the best advice and hidden knowledge about the city.
Wander Through Old Town Scottsdale
With the old buildings and fun gift shops, Old Town Scottsdale is an area you can spend hours wandering around! Take in all the art and find some great souvenirs and gifts to bring back to friends and family.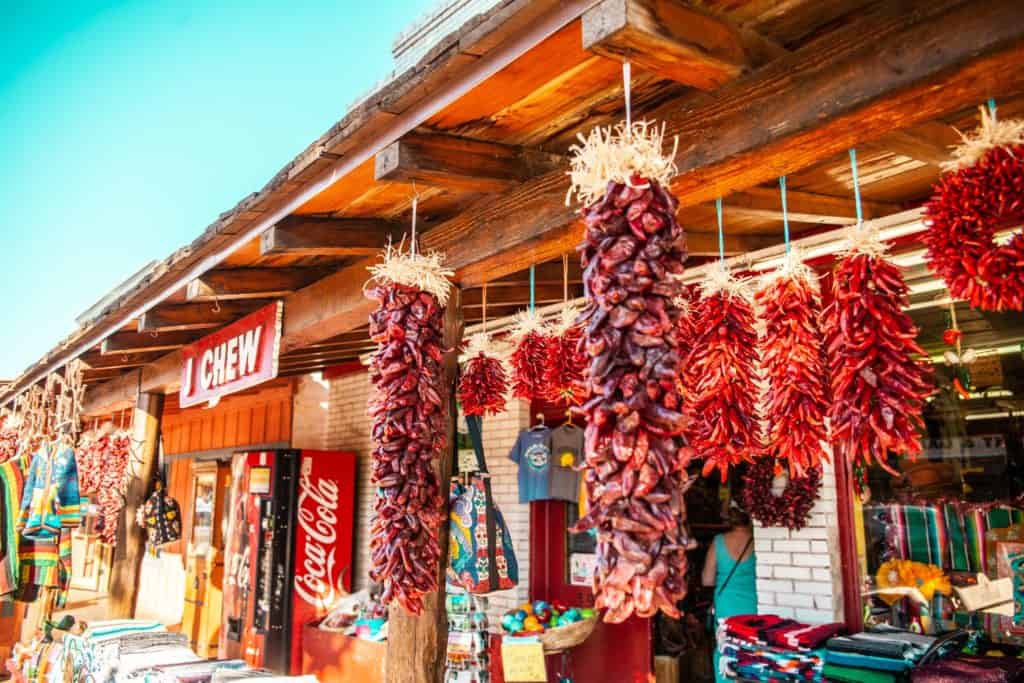 Visit an Interactive Museum
Wonderspaces Arizona is a museum unlike any other, and perfect for when it's chilly out in the winter and you want to warm up inside. They have a regularly rotating gallery, so every time you visit, there's something new and exciting to see. They use multimedia displays where sometimes you're a part of the art, where you can walk through the art, or experience art with multiple senses.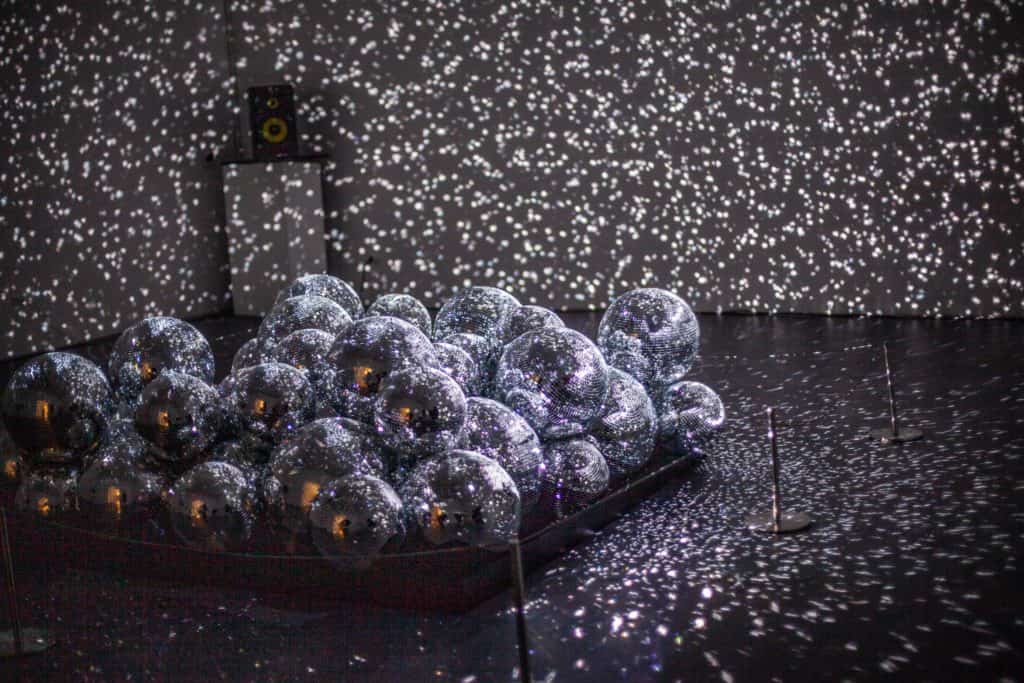 Go Horseback Riding
You can only cover so much distance by foot, but if you want to see more of Arizona, check out MacDonald's Ranch where they will take you through the acres of their private property on a guided trail ride. Their property is also a fun spot for walking around with their old Western style town!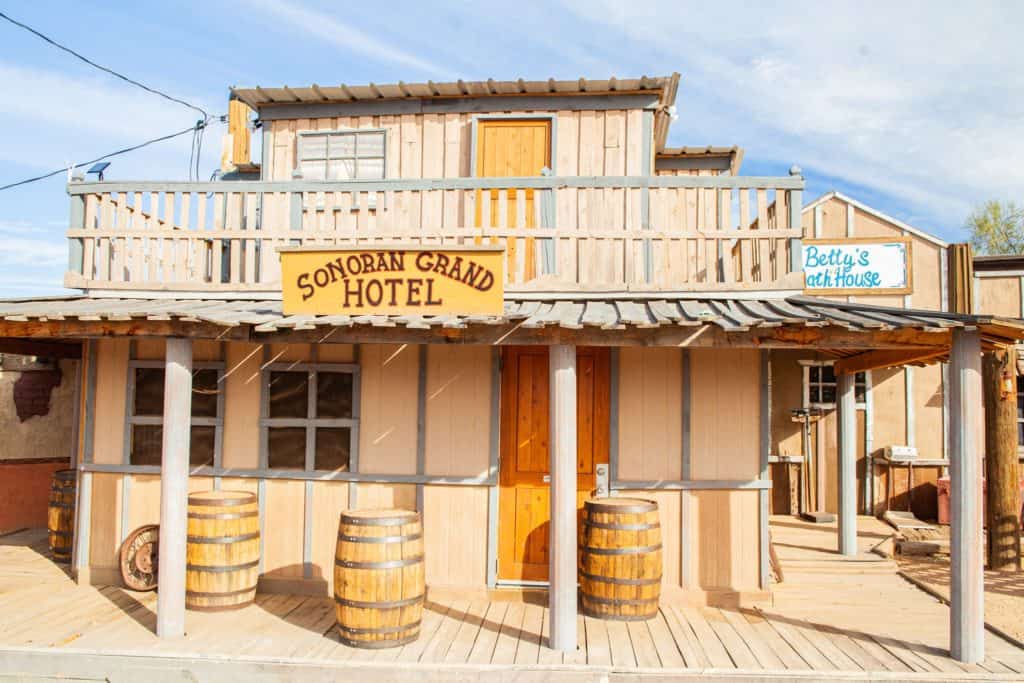 Go Wine Tasting
Arizona has quite the wine scene, and there are many great spots in Old Town Scottsdale to go for a wine tasting. What's great about the Arizona climate too, is that it's great for Argentinian style malbecs and spicier wine varietals if that's something you enjoy. However, there is a wide variety of wines to be enjoyed. Carlson Creek is known for their high quality wines and bold reds! Merkin is completely unique and changes the wine scene with Maynard Keenan, a performer for the band Tool, who runs the operation. Here you'll find heavy metal music playing in the background and staff wearing leather. People who prefer sweet wine can visit Su Vino where they have all sorts of fun fruit wines. They also have options where you can blend your own wine for a unique experience.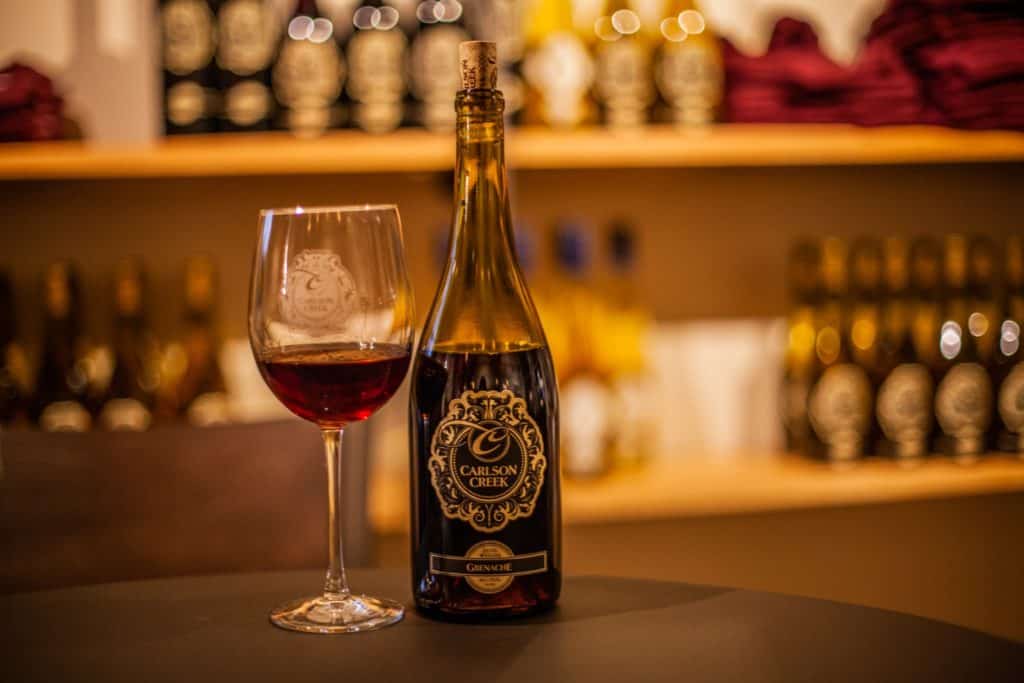 *Things to do in Winter In Scottsdale was sponsored by Scottsdale. As always, all opinions are my own.