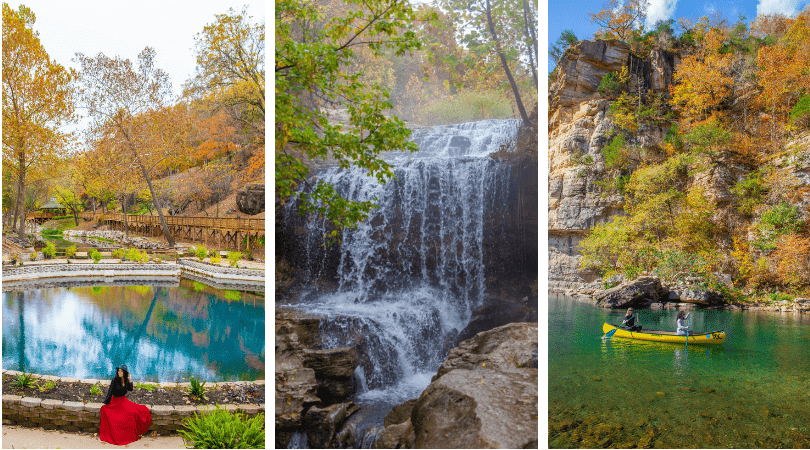 Northwest Arkansas is a place like no other, where waterfalls fall all around, the hikes lead to breathtaking views, and you can explore the best of nature. Keep reading for all of the best things to do and places to visit in Northwest Arkansas.
This past Fall I received an email in my inbox that I barely believed. My husband and I were invited on a backcountry Arkansas trip that involved flying all over Northwest Arkansas in small private planes and experiencing the best Northwest Arkansas has to offer. We were asked to be part of their promotion that would include tv spots showing throughout the region and even got to meet some new friends who know all about Northwest Arkansas! Even after, my heart still races with excitement and disbelief that this happened. With all we got to see, I'm so excited to share some of the best places to see in Northwest Arkansas!
Best Things to do in Northwest Arkansas
See the Waterfalls
Northwest Arkansas is home to so many incredible waterfalls. If you visit in Spring, you can go on a whole waterfall tour of Northwest Arkansas that includes some of the ones in the Ozark National Forest like the famous Twin Falls or the one's in Devil's Den State Park.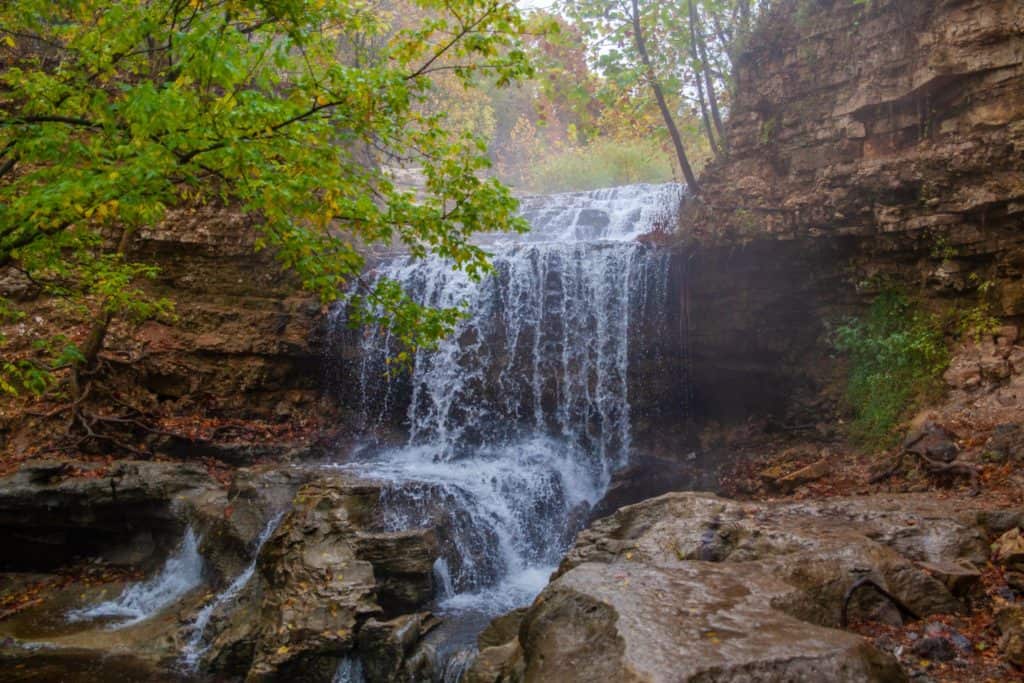 Visit One of the Best Art Museums in the US
Bentonville is an unexpected city in Northwest Arkansas that also happens to be the Walmart headquarters. Here you'll find cute restaurants, a free Walmart museum, great hiking trails, and a famous art museum, Crystal Bridges! There are 120 acres of forest and top art exhibits including works from Warhol and regularly rotating exhibits.
The Momentary is also in Bentonville and brings contemporary works of art that are constantly changing for something new. These exhibits are often thought-provoking and often a new perspective in artistic form.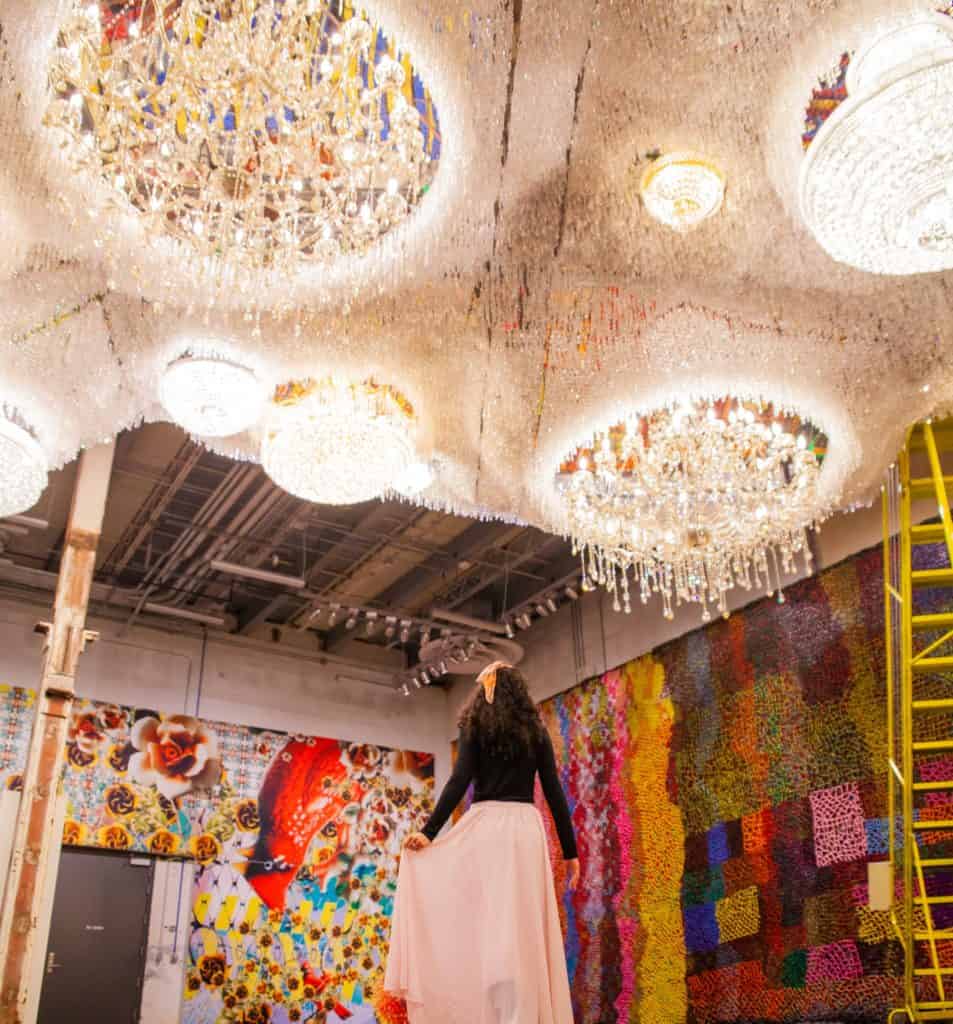 Fly Through the Back Country
You could spend all your time driving through the different destinations or get to some of the most breathtaking spots in just minutes! Oz Flying Club in Bentonville offers chartered flights through the Northwest Arkansas backcountry. Not only do you have the convenience of going wherever you feel, but the beauty of seeing all of Northwest Arkansas's natural beauty from above is like nothing else.
Go Glamping in Cute Tents
Northwest Arkansas is filled with beautiful nature, so experience that nature with the comfort of glamping – luxury camping! White Tail Tents provides safari tent set-ups with beautiful décor, so you can enjoy all Northwest Arkansas has to offer in comfort.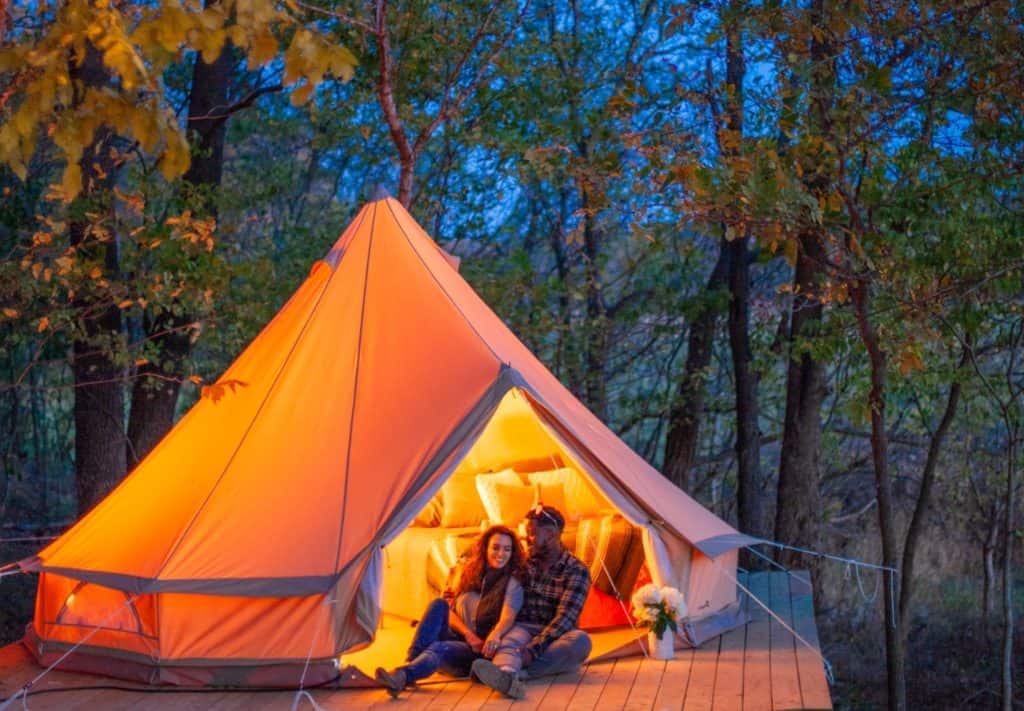 Kayak The Buffalo River
The Buffalo River Outdoor Center will get you all set up with what you need to experience the crystal blue water of the Buffalo River while kayaking through the canyons!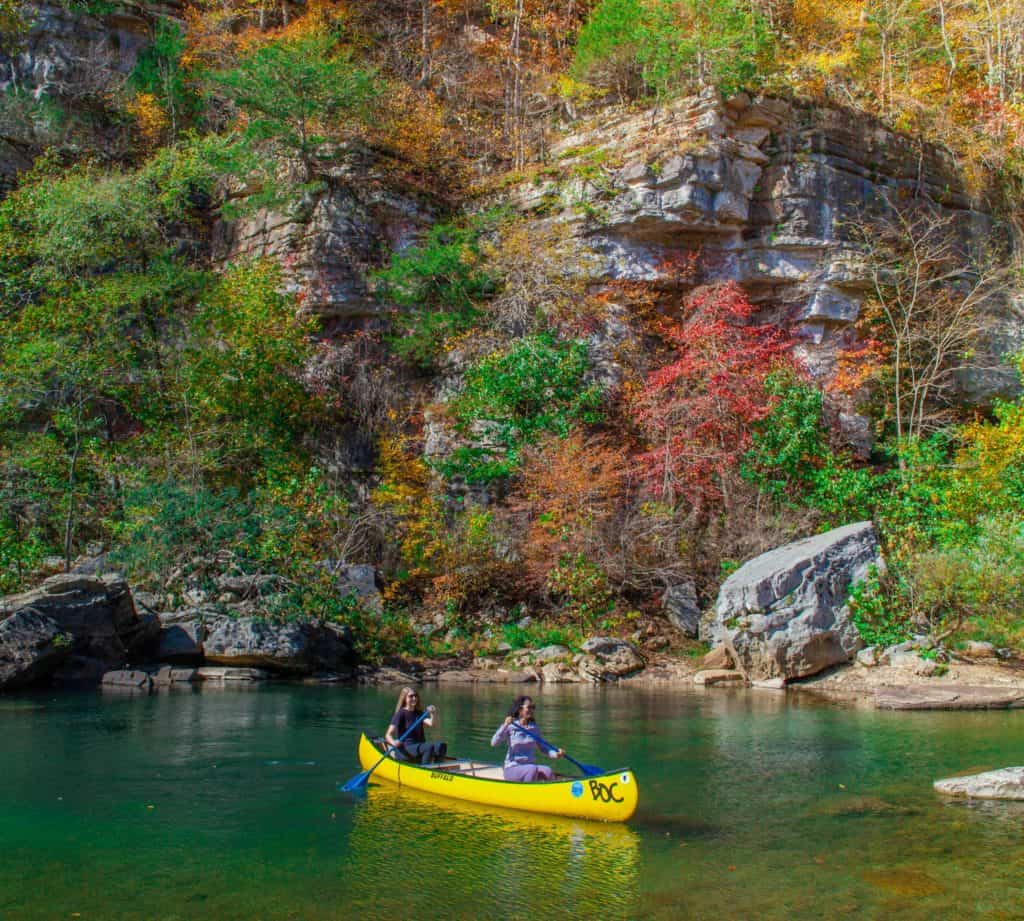 Hike to the Top of the Mountain
Devil's Den State Park is completely free to enter, and it still amazes me that views like this in Northwest Arkansas are free! Less than an hour's hike up the mountain, you are rewarded with views for miles!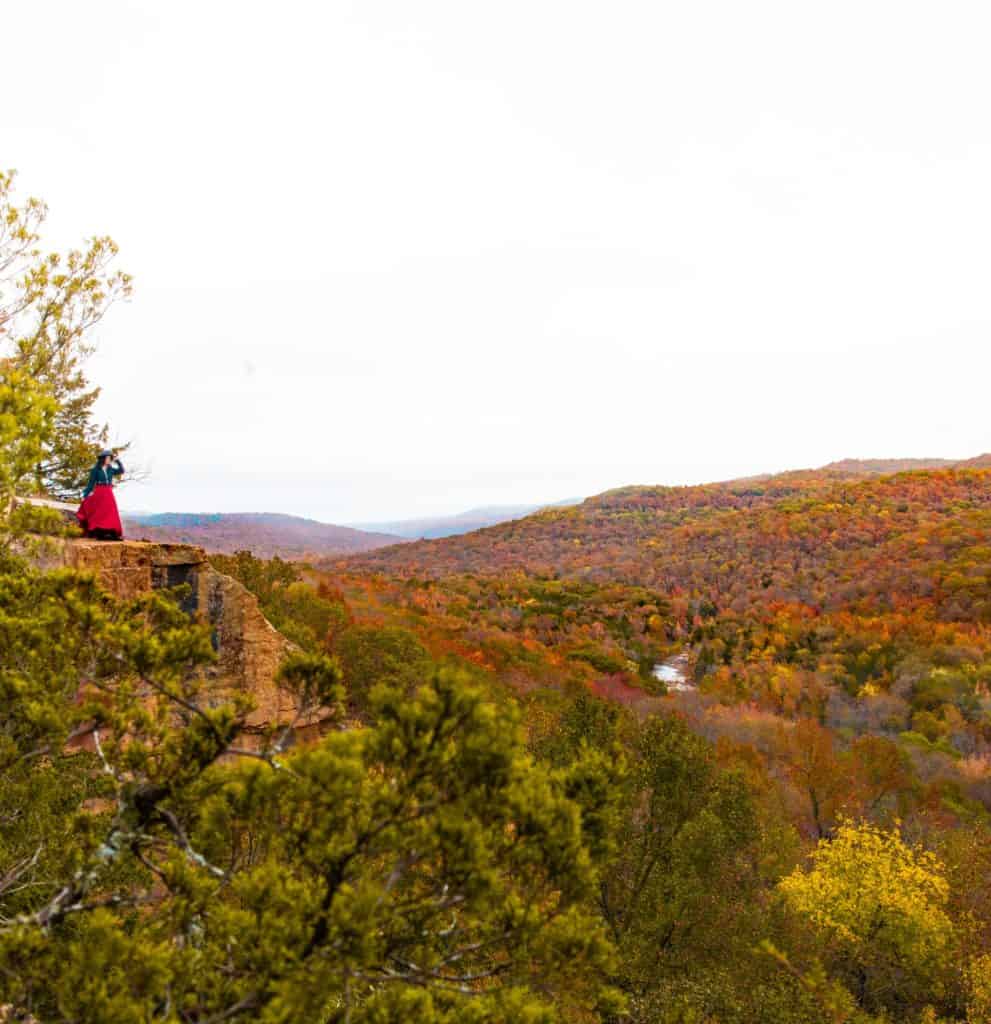 Rent a Cozy Cabin
The cabins at Buffalo River Outdoor Center are something special! Each one is unique and perfect for families or couples looking to be close to all of the adventure in the area, while also enjoying the luxury of the stunning cabins.
Zipline Through the Trees
The Buffalo River is almost your all-in-one for experiencing some of the top adventure activities in Northwest Arkansas. One of these includes getting to zip through the trees and seeing Northwest Arkansas from a whole new view.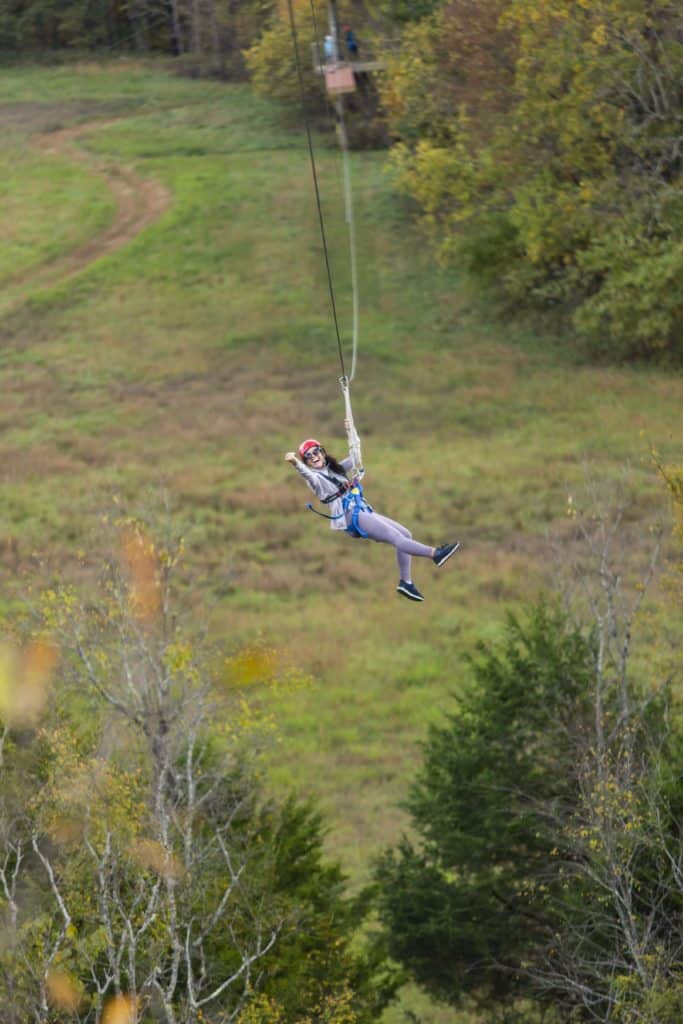 Discover Eureka Springs
Eureka Springs is a must when visiting Northwest Arkansas. There are just so many things to do in one small and quaint town! Stay in one of the cute cottages (or the historic Crescent hotel). Take a ghost tour of the town, and discover some hidden areas you can only visit on the tours. See the crystal blue waters of the Blue Springs Heritage Center. Even if you're not religious, the Holy Land tour is fun just to explore a historic village replica. There are caves, grottos, wineries, and a house made out of shells and rocks. Don't miss out on strolling through the beautiful downtown filled with fun things to see.
Best Things to do in Northwest Arkansas
Hopefully our list helps you get started on your Northwest Arkansas adventure. We visited in Fall and the multicolored foliage is like no other. If you're hoping to see more of the waterfalls, consider visiting in Spring. In fact, just visit twice. You won't regret it because there is just so much to see in Northwest Arkansas.