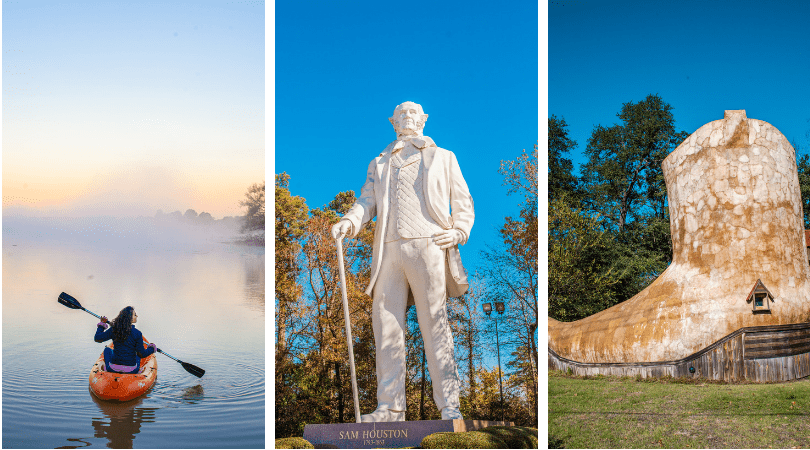 Huntsville TX has been on our list for a few reasons. It's unlike any of the other East TX towns. There's a funny cowboy boot house, Caribbean blue waters, and plenty of nature all around! We finally made it out to Huntsville when we discovered a treehouse close by. We packed our bags and headed out to discover all of the things to do in Huntsville, and we were surprised at what we found.
I write about this town with a disclaimer. It's hard to write about it. I had a lot of issues with it. Learning about the Huntsville Wall Unit that's a tourist stop for people and still is a site of executions concerned me, and there didn't seem to be much information on how disturbing this was especially knowing how many wrong convictions there are. Maybe they go on in detail about it in the exhibit, but I couldn't stomach myself to go. On top of that, the Visit Huntsville site boasts another tourist stop – a cemetery that houses "123 Confederate Veterans". On our visit to the Sam Houston Statue, a poster referenced a confederate statue that was once in Dallas and held it up to other historic monuments like the Statue of Liberty. While I love Texas, I can't find any pride in our slave holding history and the people who fought to divide our nation to keep it alive. Based on all of the historical museums around Texas, we do a lot to barely acknowledge this dark past that continues to affect us today. I also delve more into the problems I had with the prison museum below.
All of this to say, Huntsville has a lot to offer, but it has a lot to improve on as well. I know people will want to visit because they have so many amazing things, but I don't think we can always just focus on the good without acknowledging, and working on improving, the bad.
Swim in the Blue Lagoon
As beautiful as all of East Texas is, you don't tend to see such blue waters. Definitely not waters that resemble what you would see in the Caribbean! The Blue Lagoon is a diving spot and great for learning Scuba in Huntsville, but they also have day use available for swimmers. It's all based on a first come, first serve basis, and first priority goes to divers. Try to go on an off day or early in the morning for your best chances of getting in.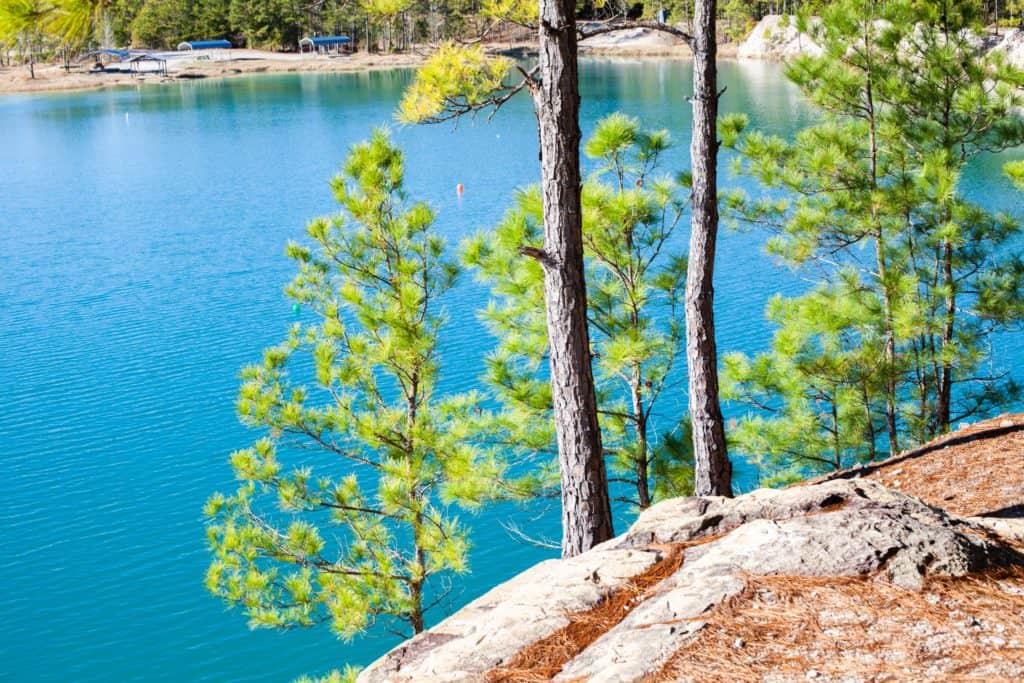 Visit a Giant Boot and Hat House
Phoenix Commotion is an organization that shows how you can have an amazing house out of recycled materials. As part of a display of their amazing abilities, they created a cowboy hat and boot house that are quite a site to see when visiting Huntsville.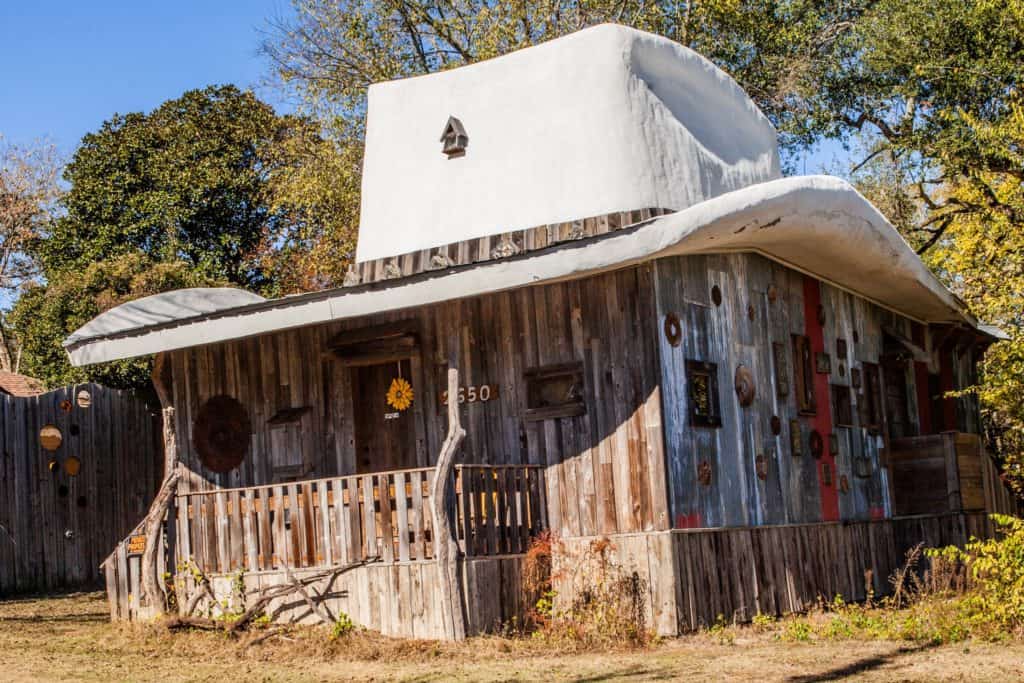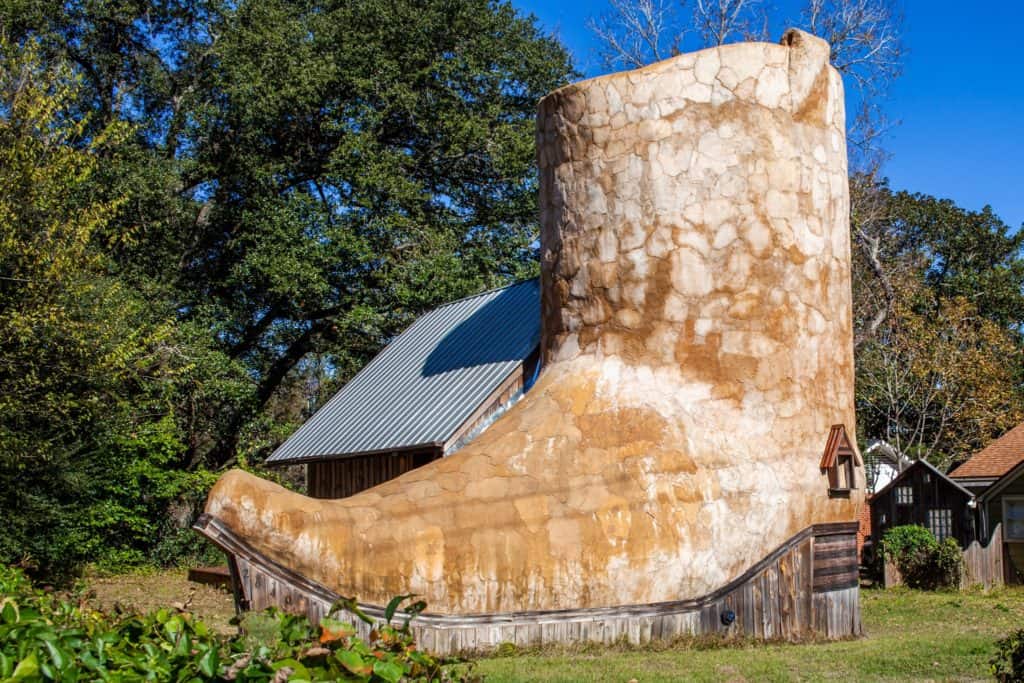 Stay in a Tree House
While technically not in Huntsville, this cool treehouse is just a little outside of town and is prefect for people who love glamping. Located right on the lake, you are surrounded by beautiful views and natural light that flow through.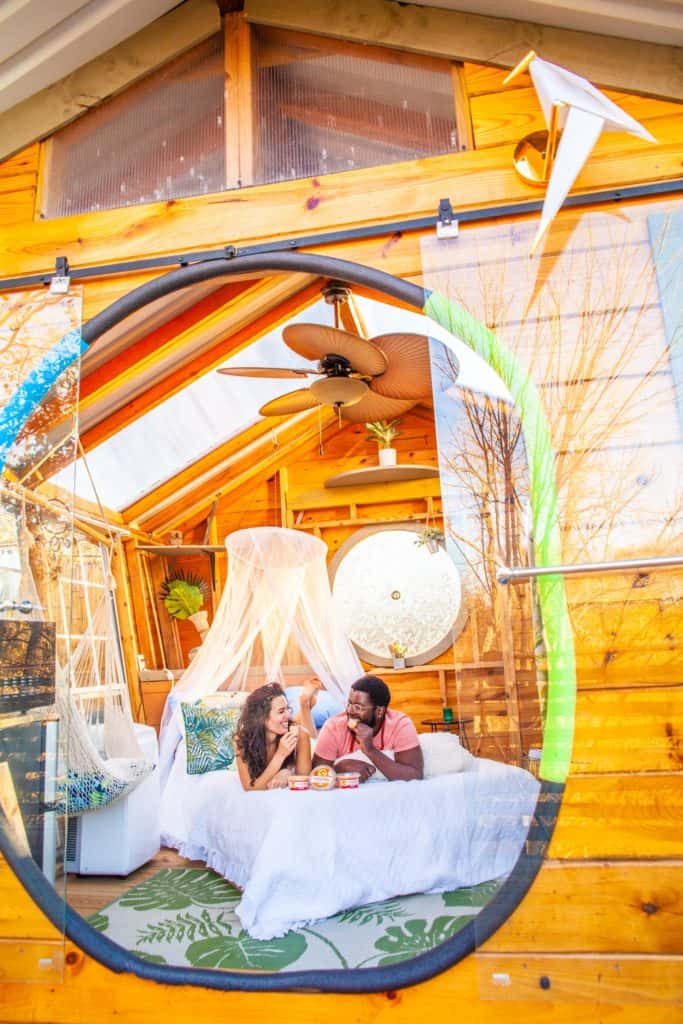 Go Kayaking
Lake Conroe is not too far off, and provides miles of paddling trails. North Lake Conroe Paddling Trail lets you rent out kayaks and even has different tours for those who are interested. If you get the chance, I recommend visiting this area in the Fall when the cool nights and warm days cause the fog to rise above the waters, and you get a view that will remain in your mind for a lifetime.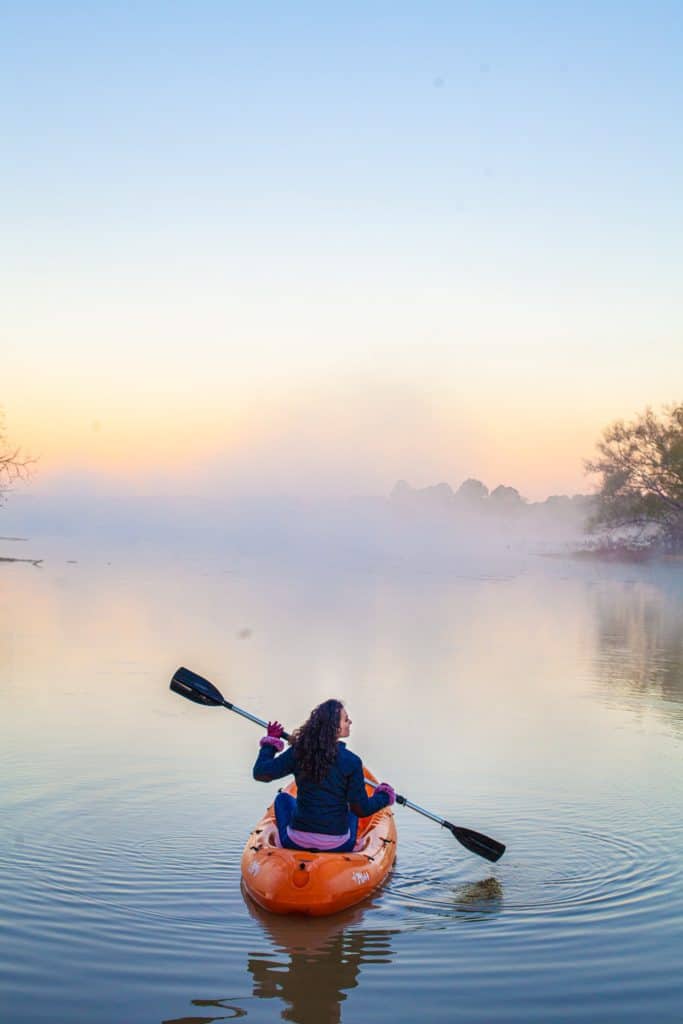 Go for a Hike
Sam Houston National Forest is all around, and you can find different trails to go on while taking in nature and seeing the greenery. Who knows what cool plants and wildlife you might come across.
Eat Texas BBQ
Bennie Js is a local favorite spot for BBQ. They've got all of your favorites including brisket, ribs, and chicken. And they have their own special sauce for you to try.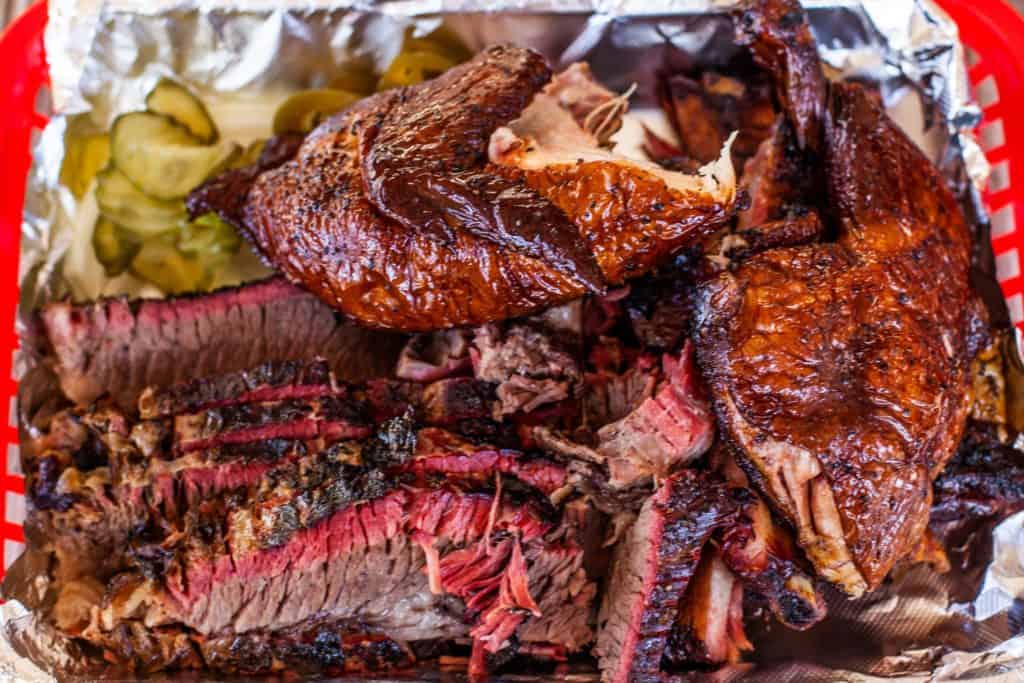 See the Sam Houston Statue
At the Sam Houston Visitor's Center, you can get travel ideas for your trip and also visit the 67 foot Sam Houston Statue. You've likely driven past it all the time, but visiting up close is something different. It's also a great time to learn about Sam Houston. Brush up on some history about Sam Houston, including how he was an honorary Cherokee. There's a lot of history, good and bad, and it's important to acknowledge both, including that he was part of owning enslaved Africans.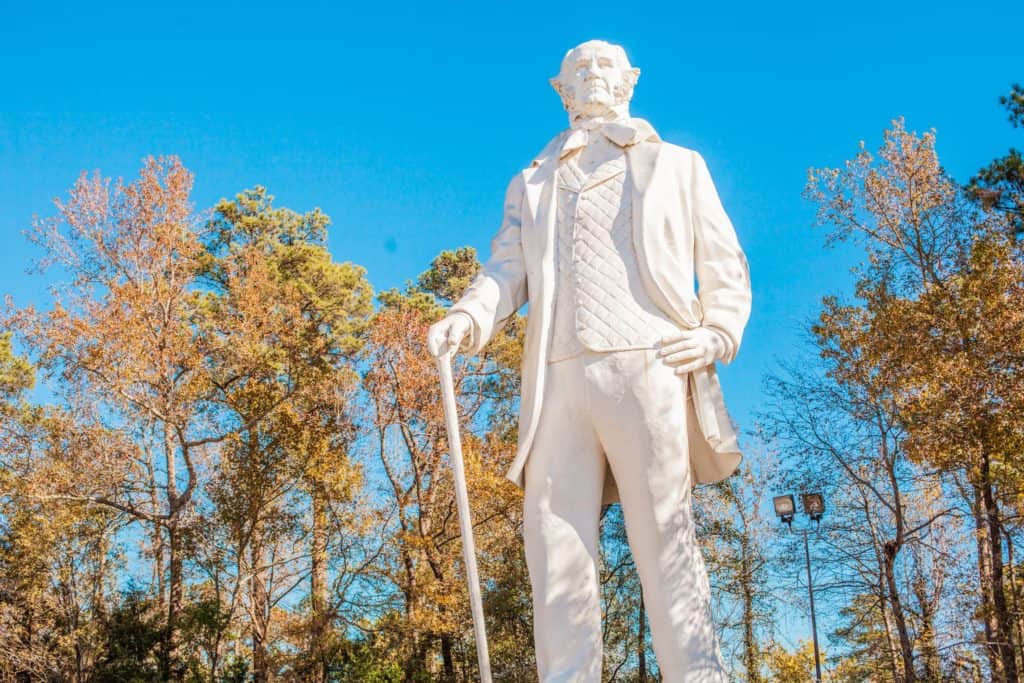 Visit the Sam Houston Memorial
Discover different parts of Sam Houston's life and different parts of history through the grounds that house different homes, offices, and other important buildings in Sam Houston's life. During certain times, they even have historical reenactments and different events.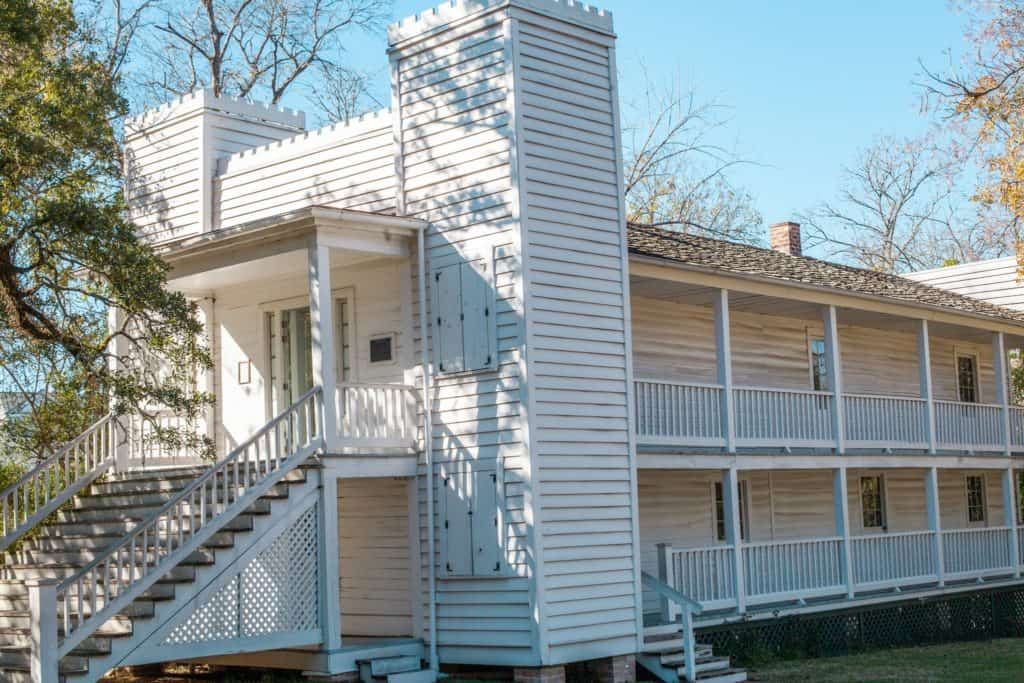 Grab a Cup of Coffee
Rated the best cup of coffee, Honey's Coffee is actually in New Waverly, but it's worth the drive. A spicy mocha goes well with their famous orange biscuits that people often bring home in the dozens. They also have a cute fence along the side of their walls full of pastel murals.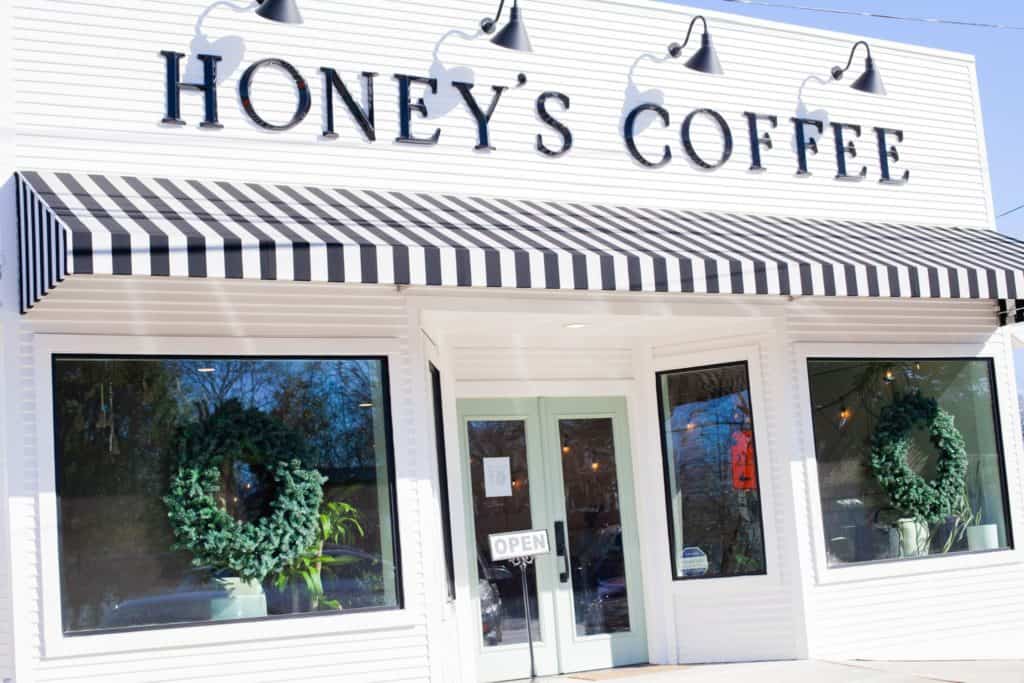 Visit the Veteran's Museum
H.E.A.R.T.S. Veteran's Museum of Texas is a place where you can go to see different items and hear different stories about the Veterans throughout history. On the outside, there are different vehicles, tanks, and jets. On the inside, you'll find images of different veterans, uniforms, and other items.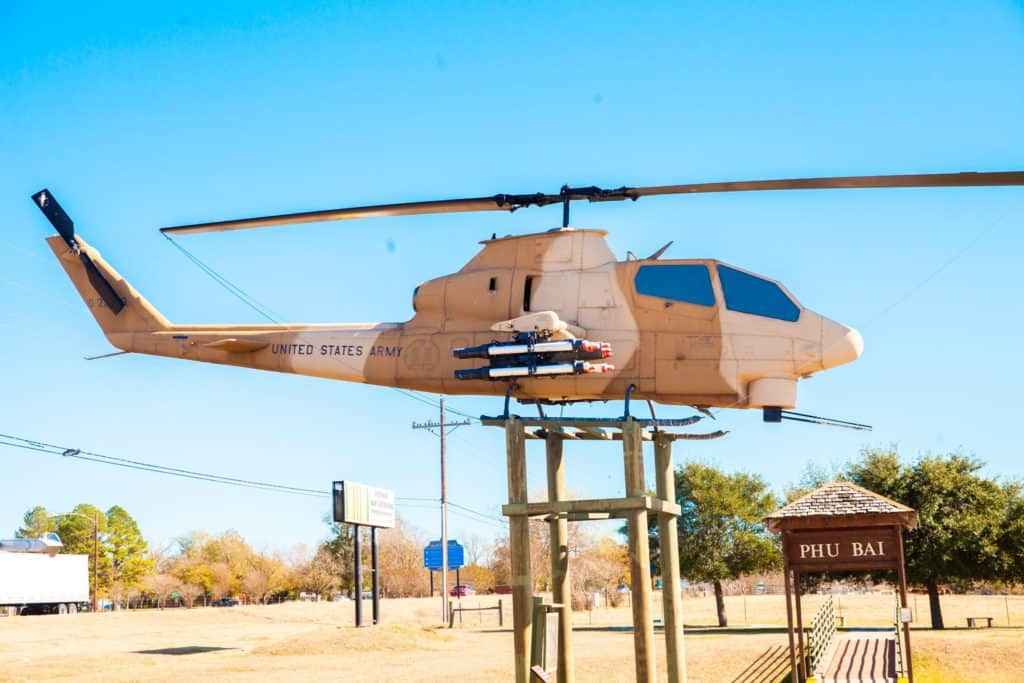 And Huntsville State Park
The Huntsville State Park has 21 miles of trails, a lake to go swimming, and paddling boats. Just seeing the miles of lakeside places to relax make it worth it. They have canoes you can rent, and some people even bring their fishing gear.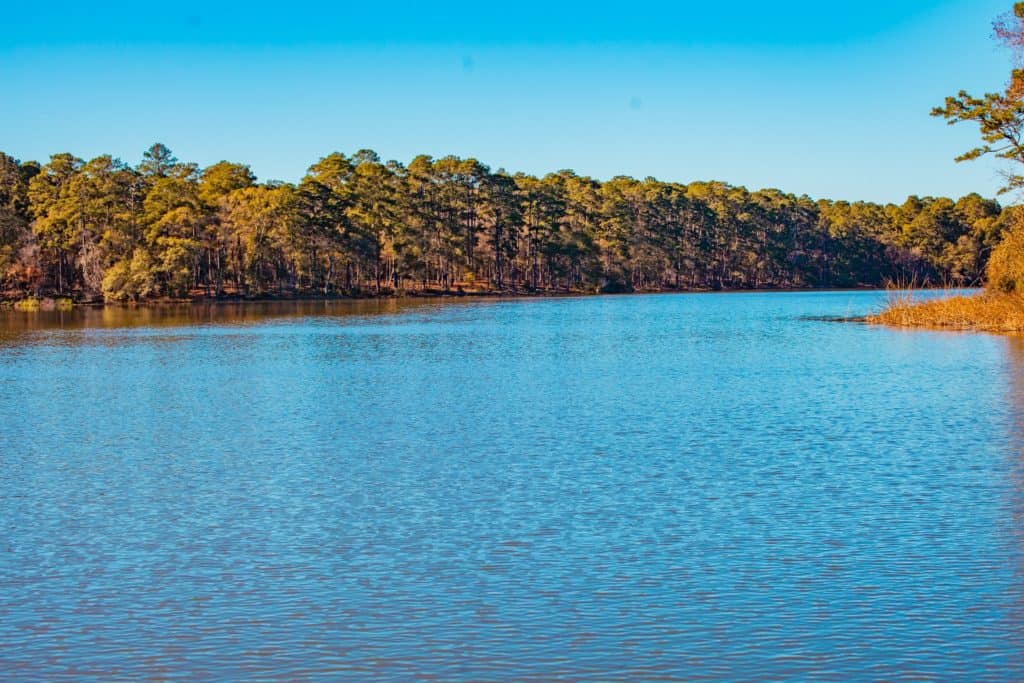 Get Buzzed on Cupcakes
The Buzzed Cup is a delicious little food truck for an afternoon snack where they infuse their cupcakes with different liquors and alcohols. Get there when they open for your greatest chance of getting your favorite. I recommend the one that comes with brownie liquor and brownies.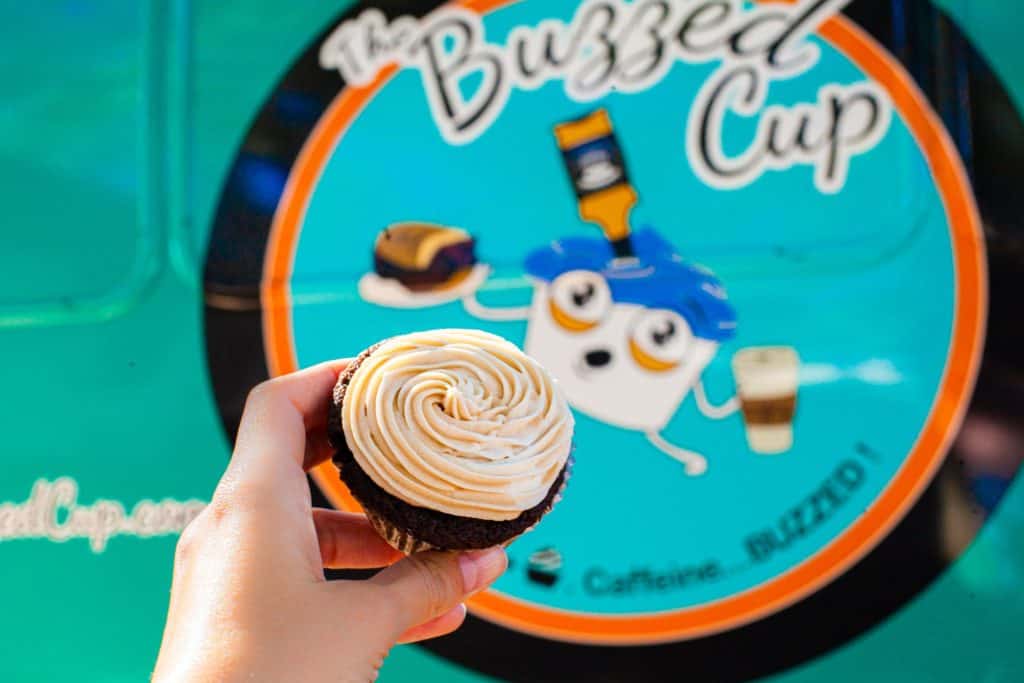 Go Antiquing
The downtown Huntsville square is so cute and filled with antique shops and other beautiful boutiques. You can definitely do some great treasure hunting in Huntsville! Be sure to stop by their four story antique mall. You could be there all day!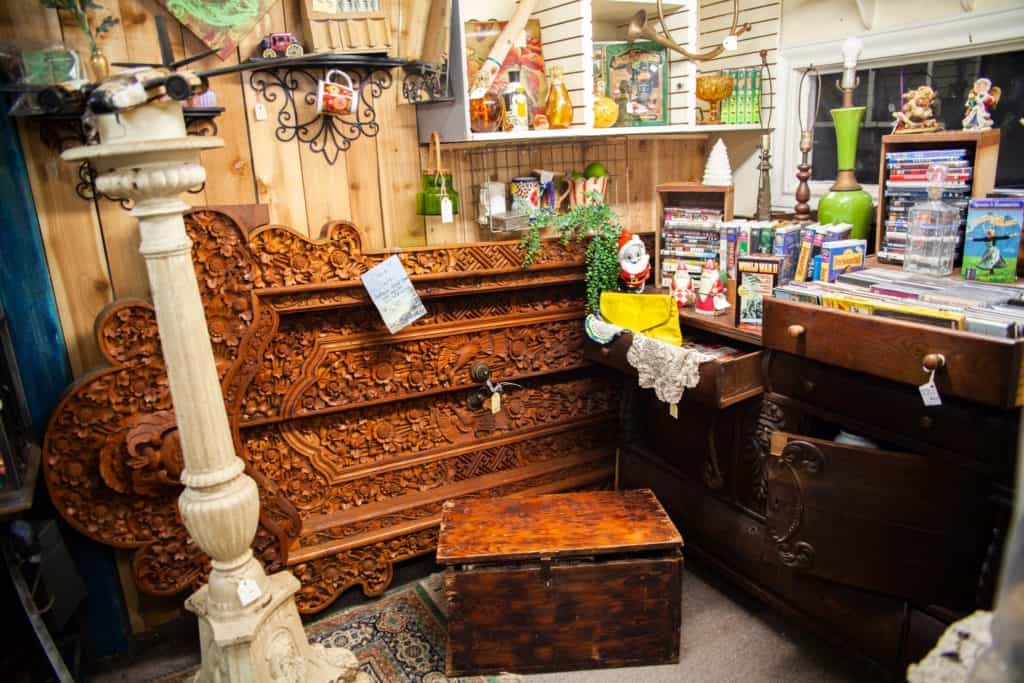 Learn About the Happenings of the Prison
The Texas Prison system gives a little glimpse into different happenings of the Prison system. You can see uniforms, handmade weapons, incredible engravings imprisoned people have made during their time in prison and more. You can even learn about the more legendary criminals. In addition to what I talked about in my disclaimer, I was surprised with something that was lacking (perhaps I missed it). As a museum that is there to teach, I think only showing the "interesting facts" of a heavily flawed system is not enough. There were opportunities to share about the issues of the prison system, the racist past, and other things that people need to learn about when it comes to prisons in Texas.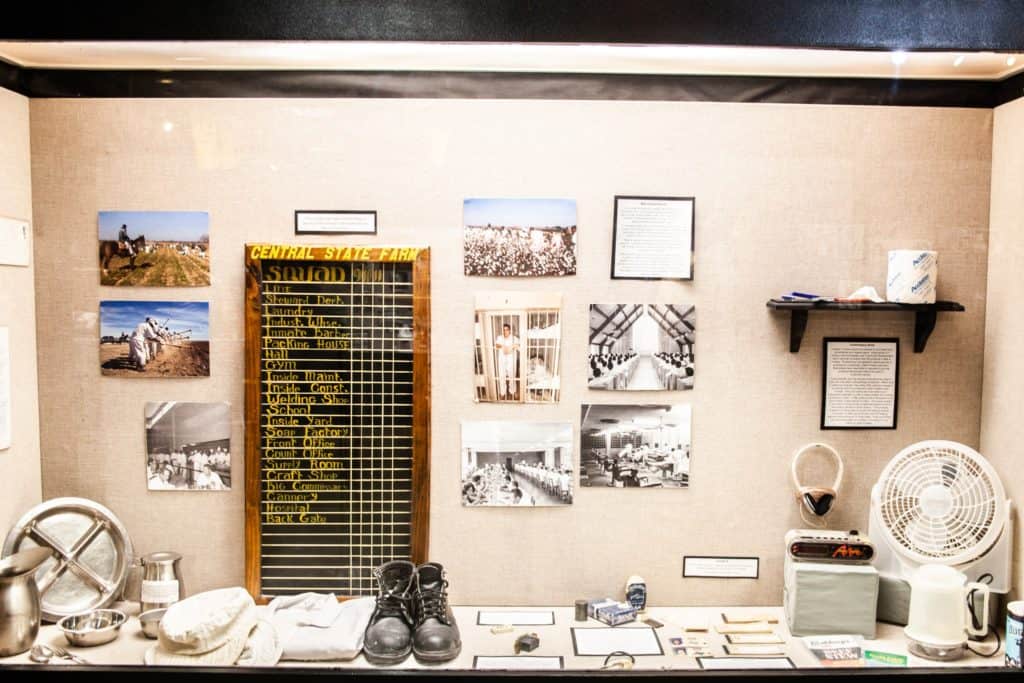 Enjoy Salvadorian Food
Costa del Sol is a must stop stop when you're craving some pupusas, plantains, cassava, and other amazing dishes. Plus if you get the chance, grab some warm atol de elote, a sweet corn drink unlike anything you've ever tasted.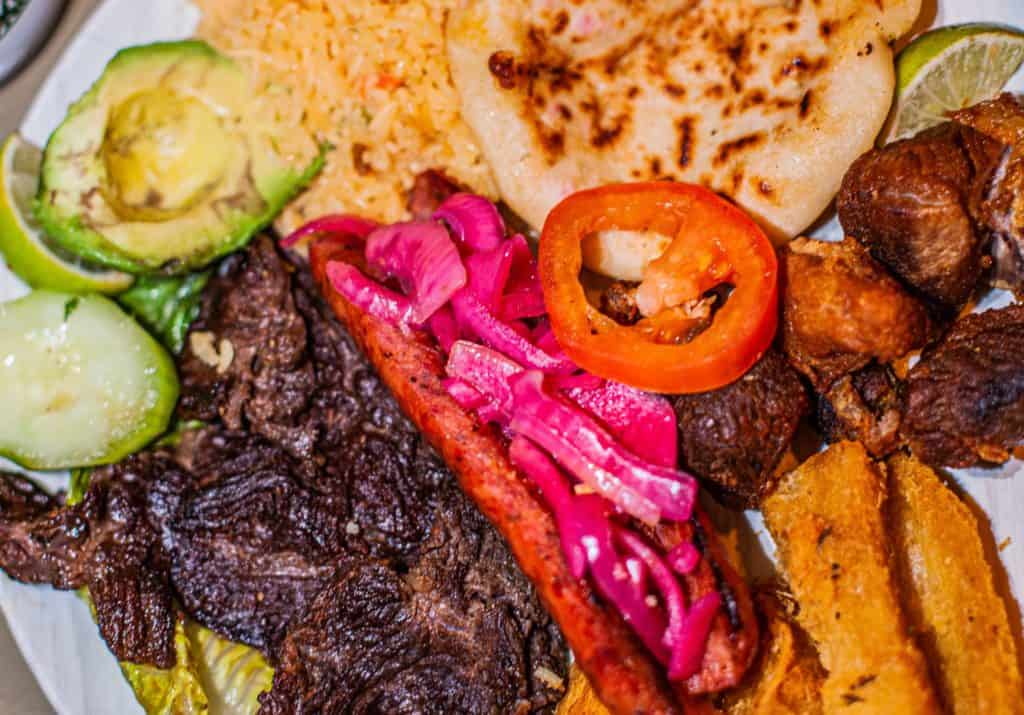 Huntsville is full of fun things to do, but why stop there? East Texas is a treasure trove of gems. Why not check out some of these other great towns.
Livingston – Sleep in a castle, visit the state park, and enjoy some incredible hikes!
Paris – With its own Eiffel Tower with a cowboy hat, who wouldn't want to visit?!
Palestine – Ride in a historic train, visit the fairy tale gardens, and discover a waterfall!