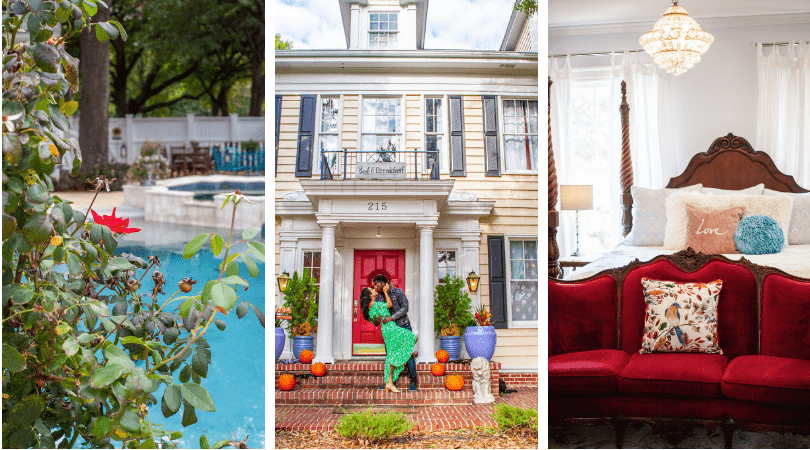 The Neathery Estates Bed & Breakfast in McKinney TX is the cutest little spot for a girl's getaway, romantic couples' trip, or even just for someone who wants to get out for a little bit of relaxation. In between all of the great things to do in McKinney, you'll find this beautiful B&B where, in every step of the way, you see how much love and thought has been put into it. You can keep reading to see all about our experience at the Neathery Estates in McKinney.
Neathery Estates
Before you even walk in, you already know it's going to be a good stay! The home itself is gorgeous, and once you enter, it just feels like home! The parlor was one of my favorites with all the purple hues. Each room in the Neathery Estates is different.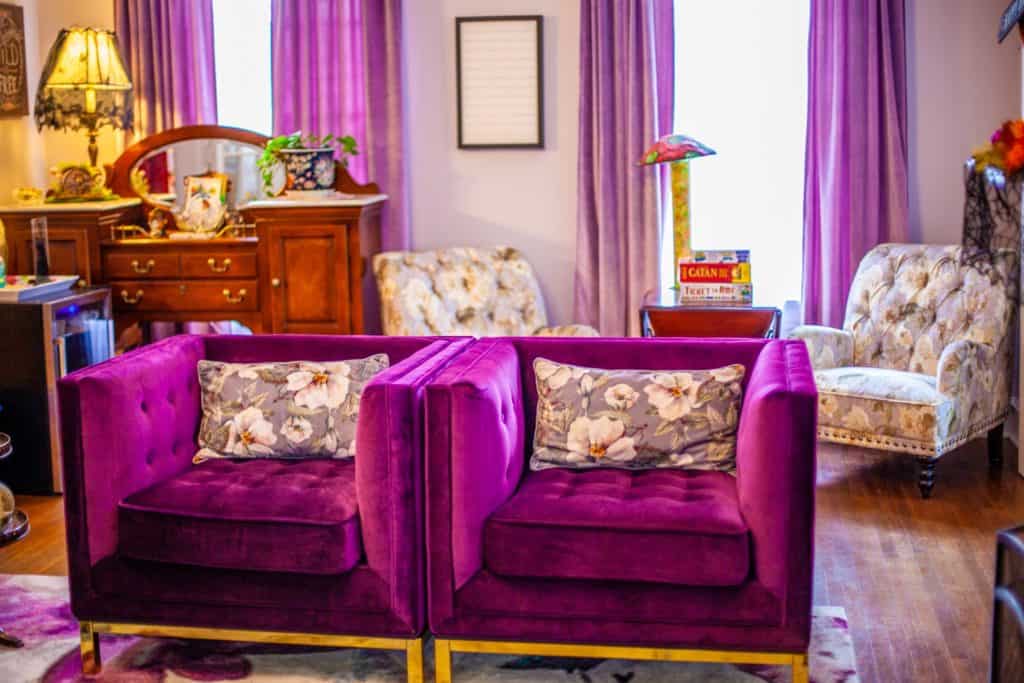 We ended up staying in the Elissa Suite. It was so bright and airy with little touches of vibrant colors.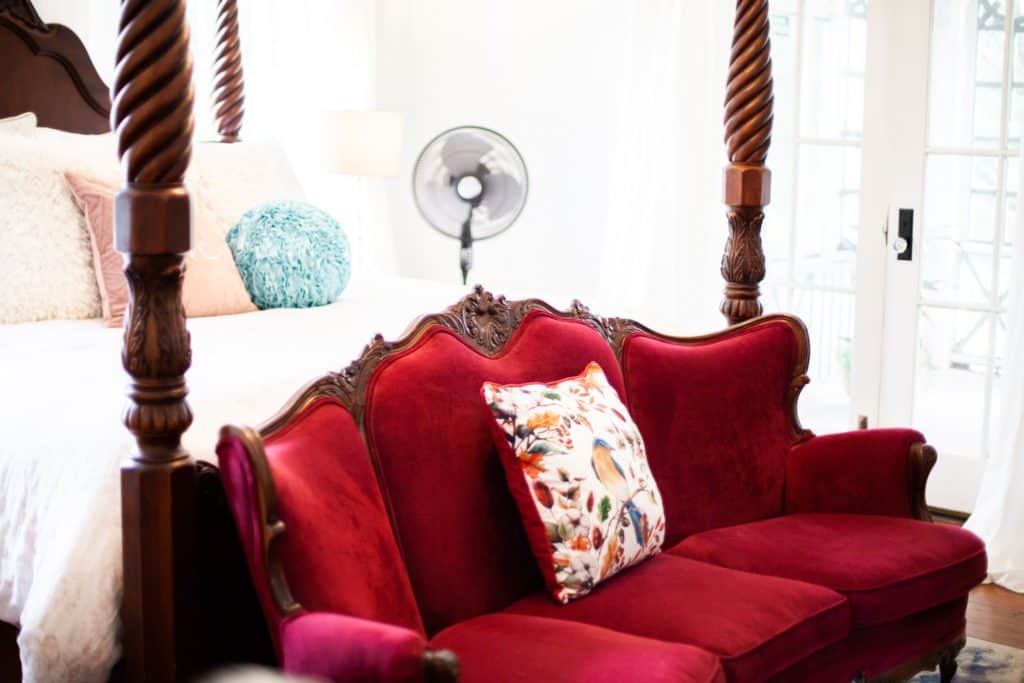 They still have modern comforts like a full screen tv with Netlfix and other streaming services. Plus a whole beauty room that was perfect for holding luggage and doing makeup in the morning. The best part was the bed. As soon as you lay down, it's like you were enveloped in the plush mattress and just sink down into extreme comfort.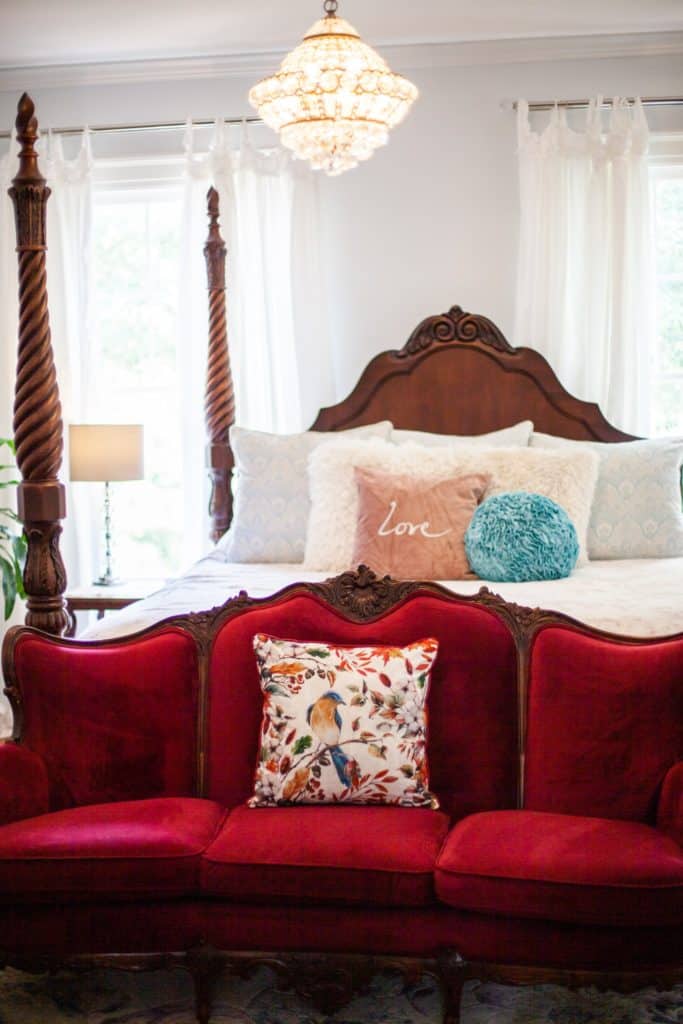 Our suite even came with a lovely outdoor patio, perfect for relaxing during the day.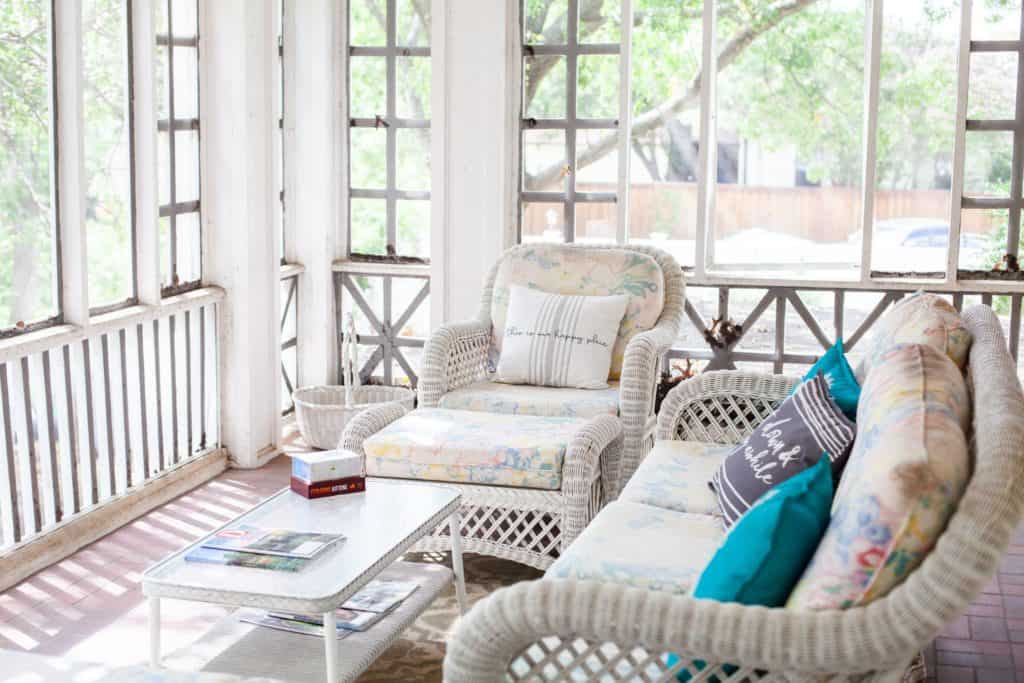 Bed & Breakfast
One of the great things about staying at the Neathery Estates was rolling out of bed and not having to worry about breakfast! We were served warm banana bread, fresh coffee and juice, and a homemade meal. Each day is different and they work with your diet.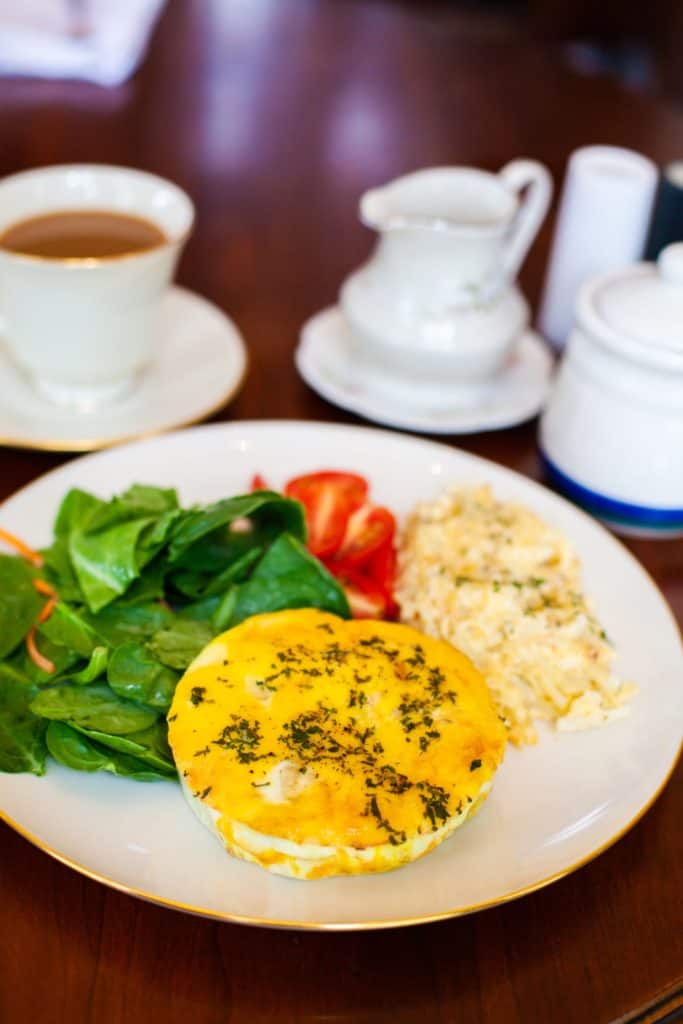 Pool Time
When not relaxing in the room or enjoying a beautiful breakfast, you can hang out at the pool. I loved seeing all of the colorful blooms all around, even in Fall!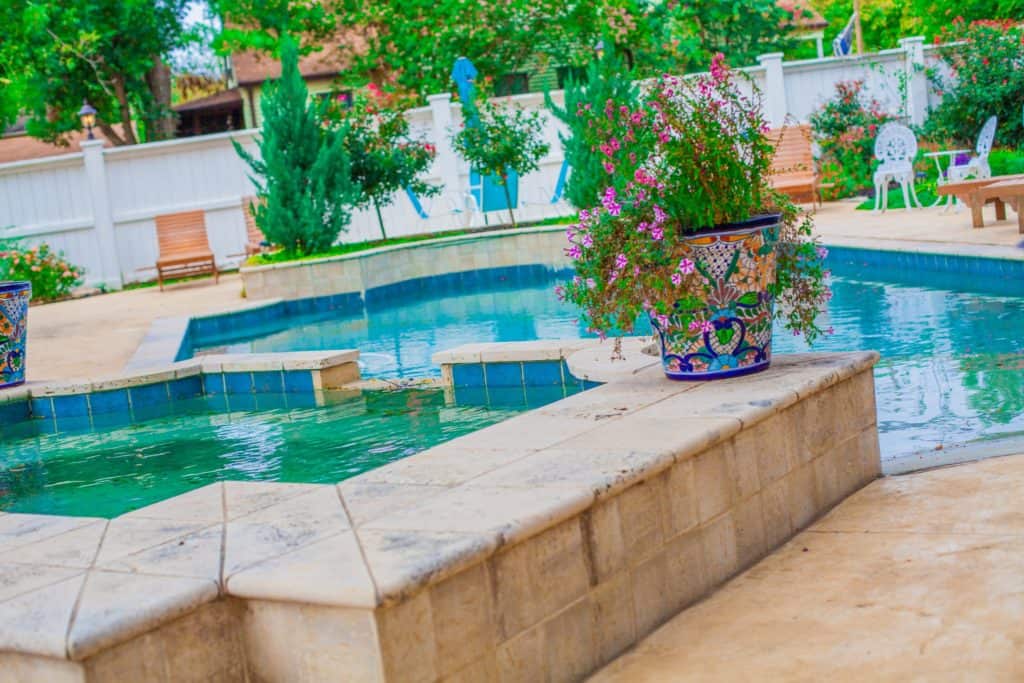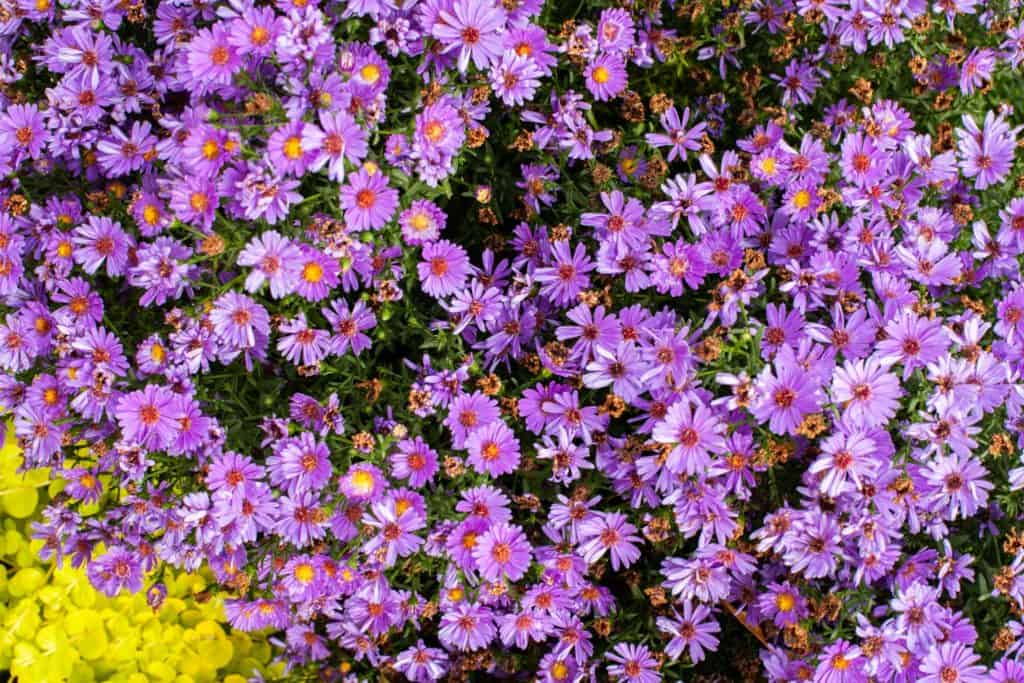 Neathery Estates: Final Thoughts
My husband and I had such a splendid time at the Neathery Estates. The house was beautiful, our suite was beautiful, and there were so many thoughtful touches. While there, we met a woman who was staying there as a chance to get away and write her book. So there really are just so many reasons to stay here. While I wouldn't blame you if you wanted to spend all day just relaxing here, if you do choose to get out and explore, make sure to check out all of the fun things to do in McKinney, TX.