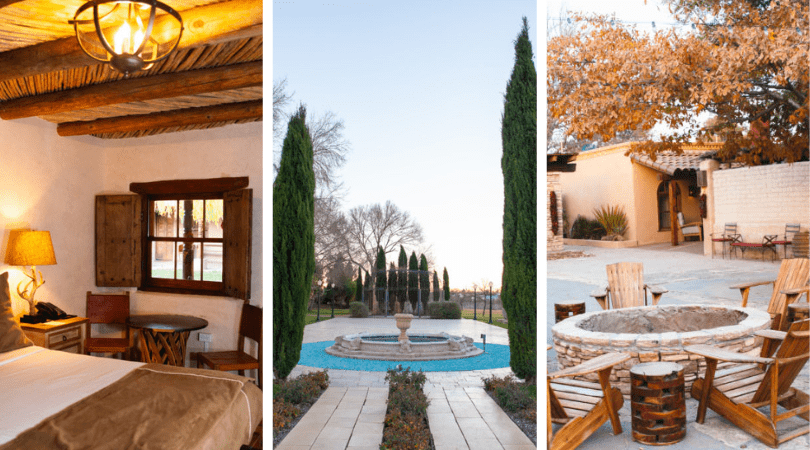 On a recent trip to Marathon Texas, on my way to Big Bend, I had the pleasure of staying at the Gage Hotel, a hotel filled with history and art. I was surrounded by miles of untouched desert and scenery while experiencing the luxury of the Gage Hotel. More than just a luxurious Oasis and home to some of the finest dining in Texas, the Gage is filled with history of cowboys who met in the lobby every morning at 6AM over coffee and other incredible stories. Excited for your next stay? Book here now!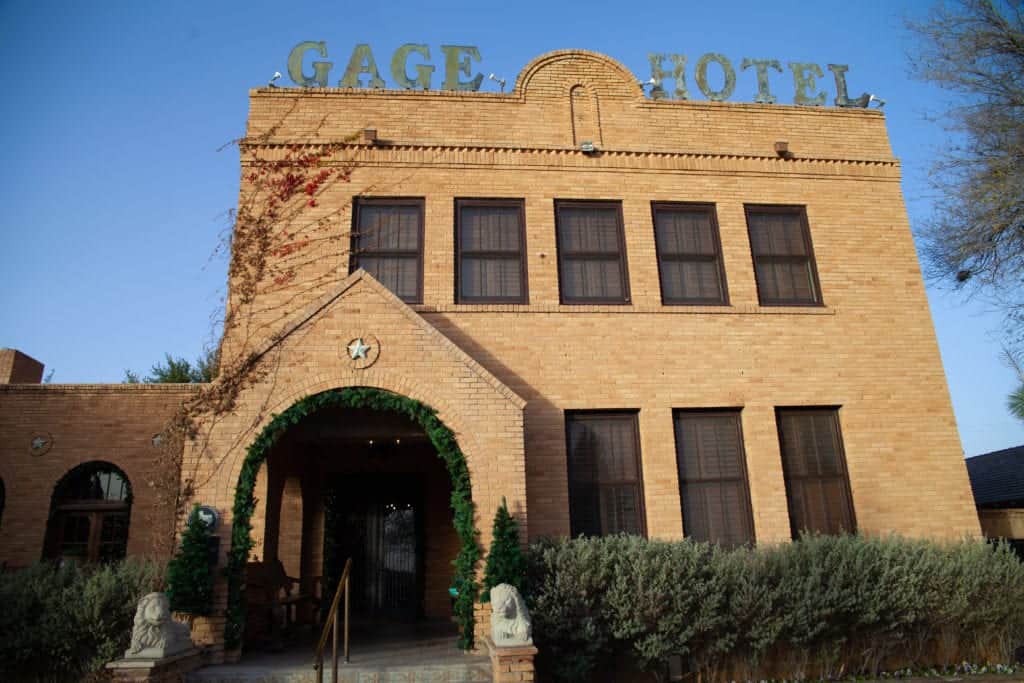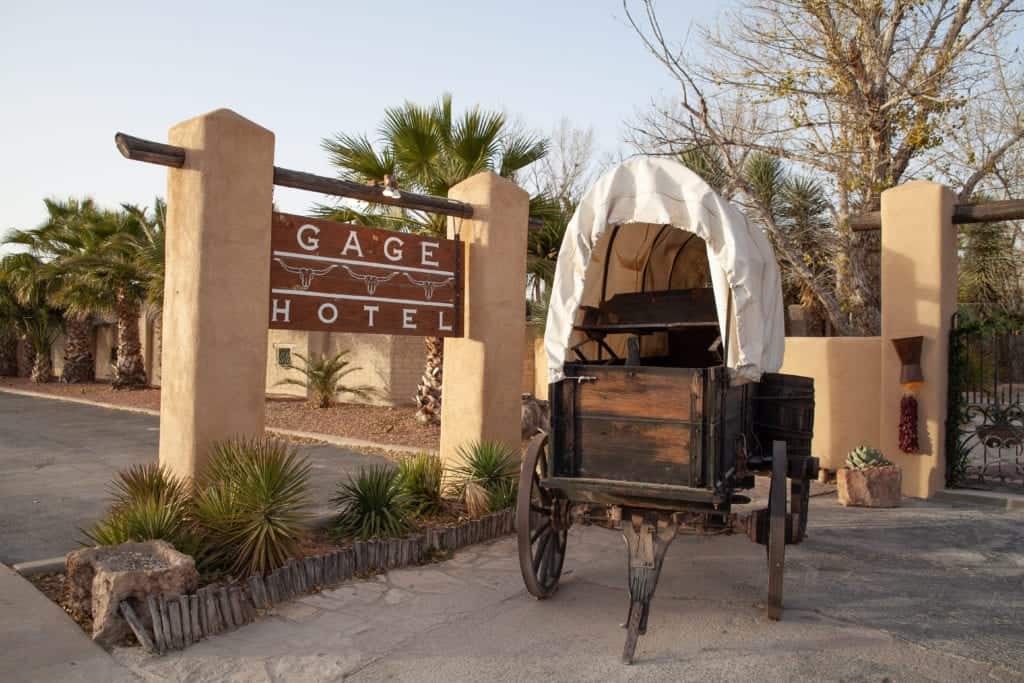 Gage Hotel Room
I had spent 8 hours on the road in order to arrive at Big Bend, so there was nothing I wanted to more than to lie down and relax before embarking on a Big Bend adventure. The Gage Hotel room ended up being perfect for this with soft beds and a homey fireplace perfect for the colder nights.
Little pops of blue added a modern take on the Western property, and little details like antler lamps and chaps on the wall left me feeling as if I was living the luxurious cowgirl dream!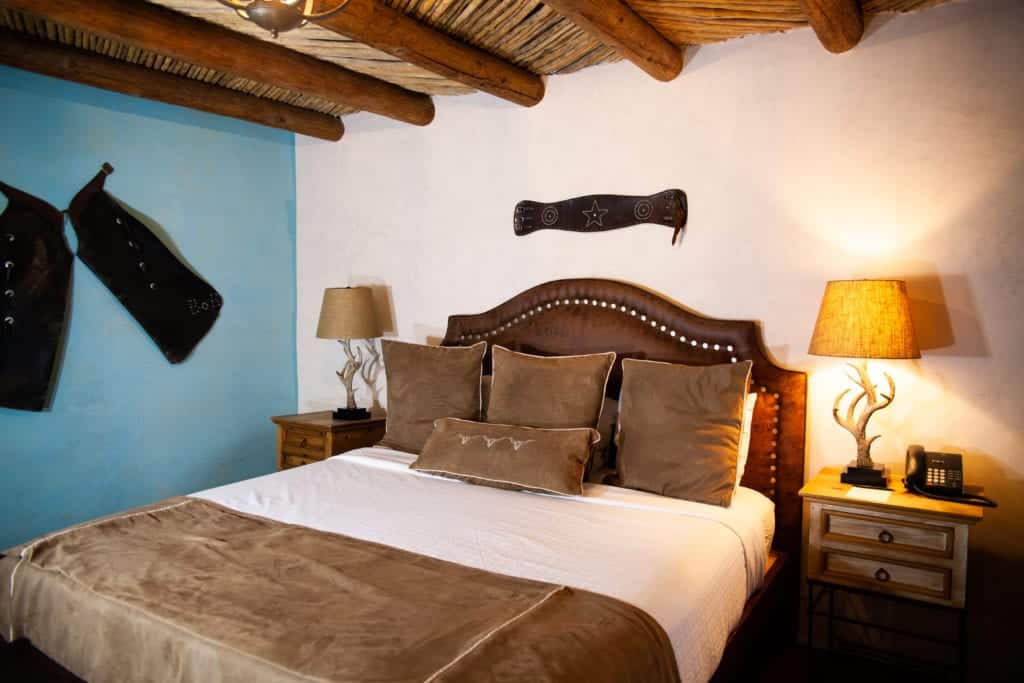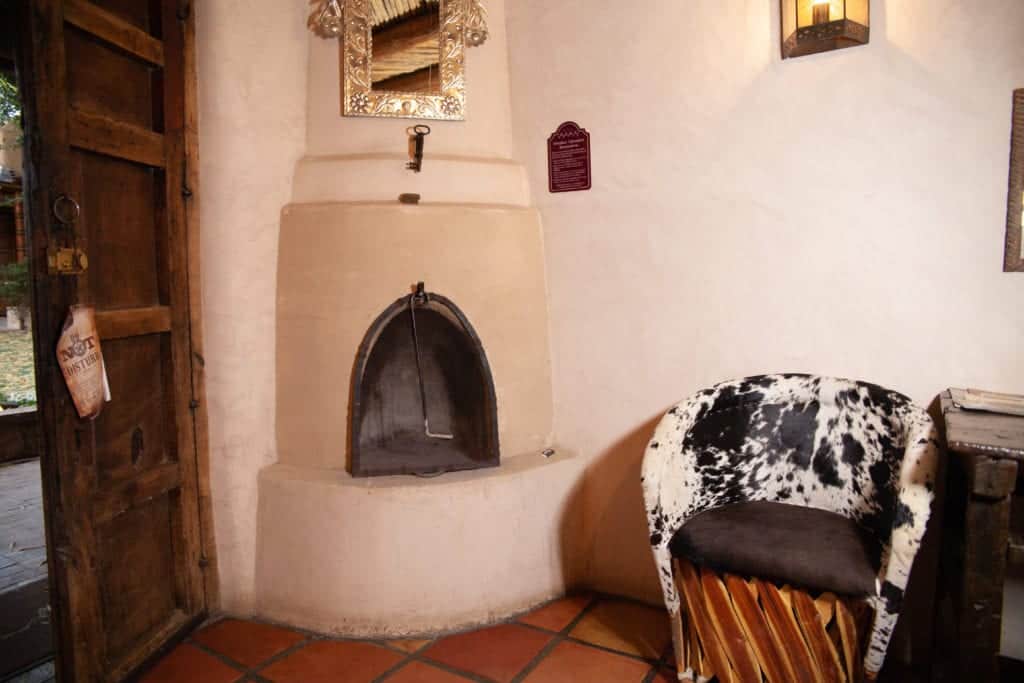 One of my favorite details was the colorful sink!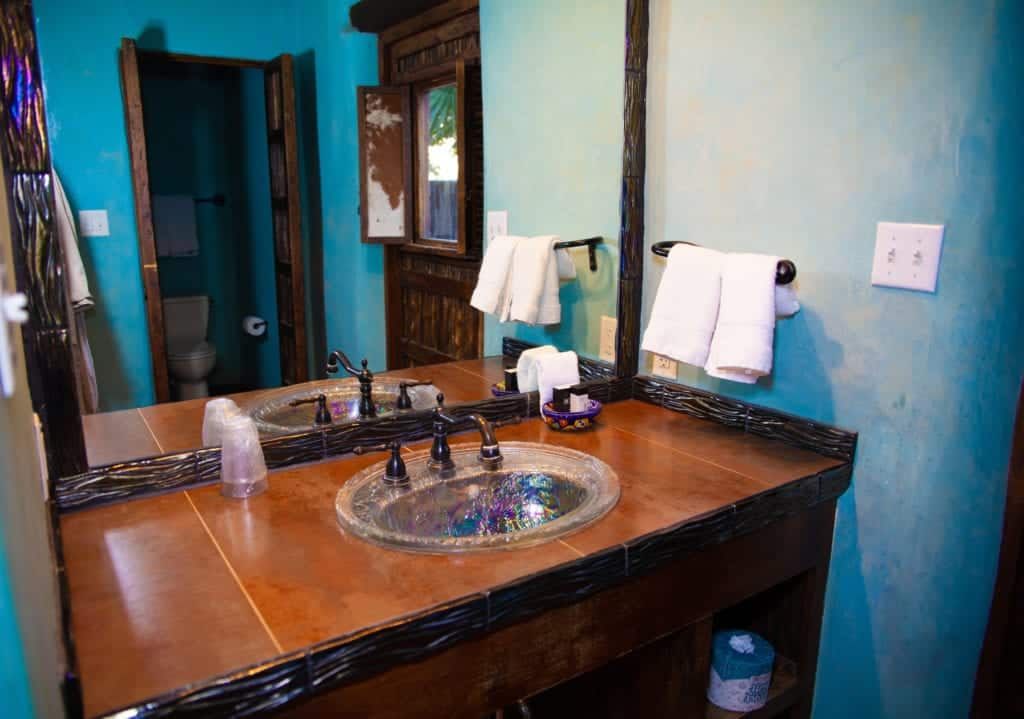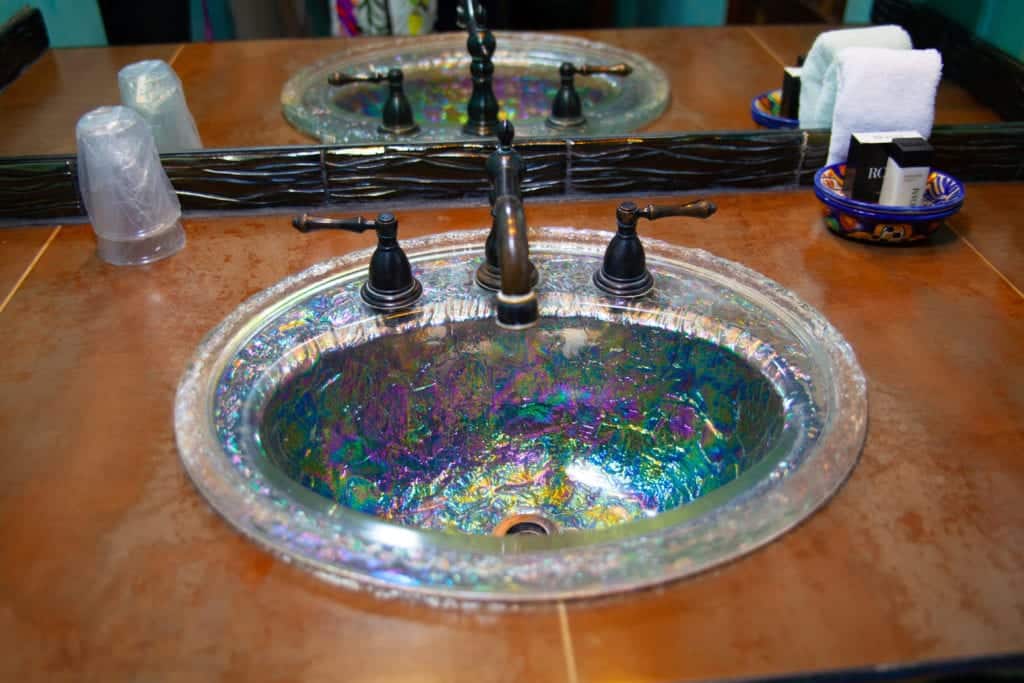 The Gage Hotel has multiple places to stay. You can stay at the Historic Hotel, the original home of Alfred Gage and even stay in his room. I stayed in Los Portales, characterized by the gorgeous courtyard and Mexican double doors. There are also houses and casitas available, which are perfect for wedding parties! I plan on coming back to try some of the other rooms for a new experience.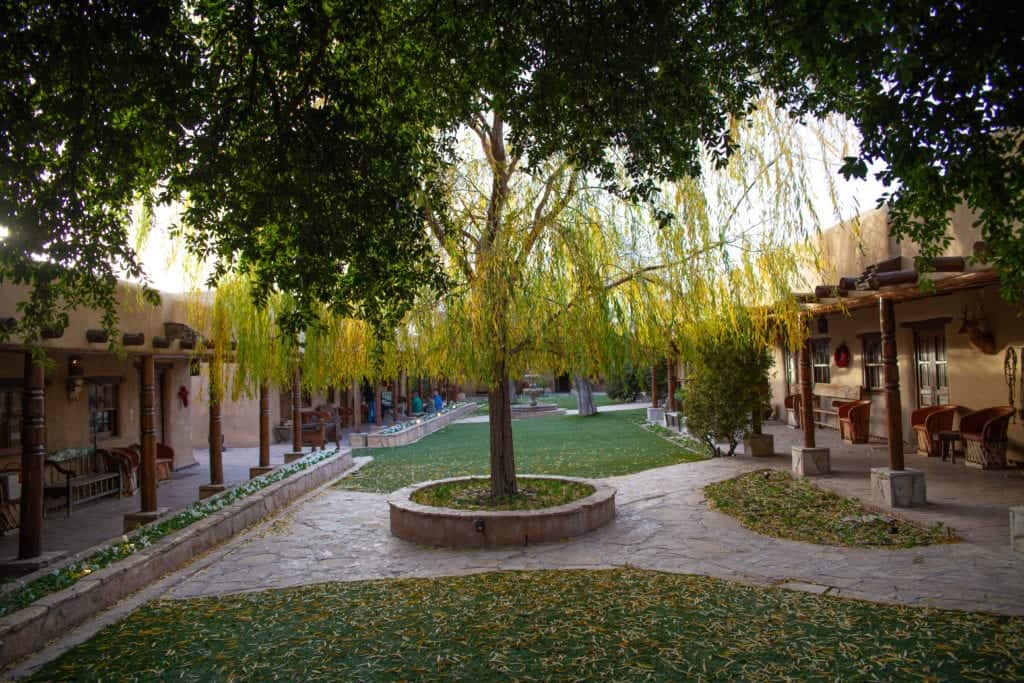 Eating at the Gage Hotel
Staying at the Gage Hotel is an incredible experience, but the dining is an experience of its own! Make sure to get a reservation at the 12 Gage Restaurant for some of the most incredible food in Texas! I didn't know you could have gourmet dining out this far, but the 12 Gage serves up some of the finest steaks and unique dishes such as an antelope steak. Not to mention that antelope steak was probably one of the prettiest dishes I had with colorful vegetable purees and floral accents. Don't forget to save room for dessert like this Mexican chocolate brownie with tres leches ice cream.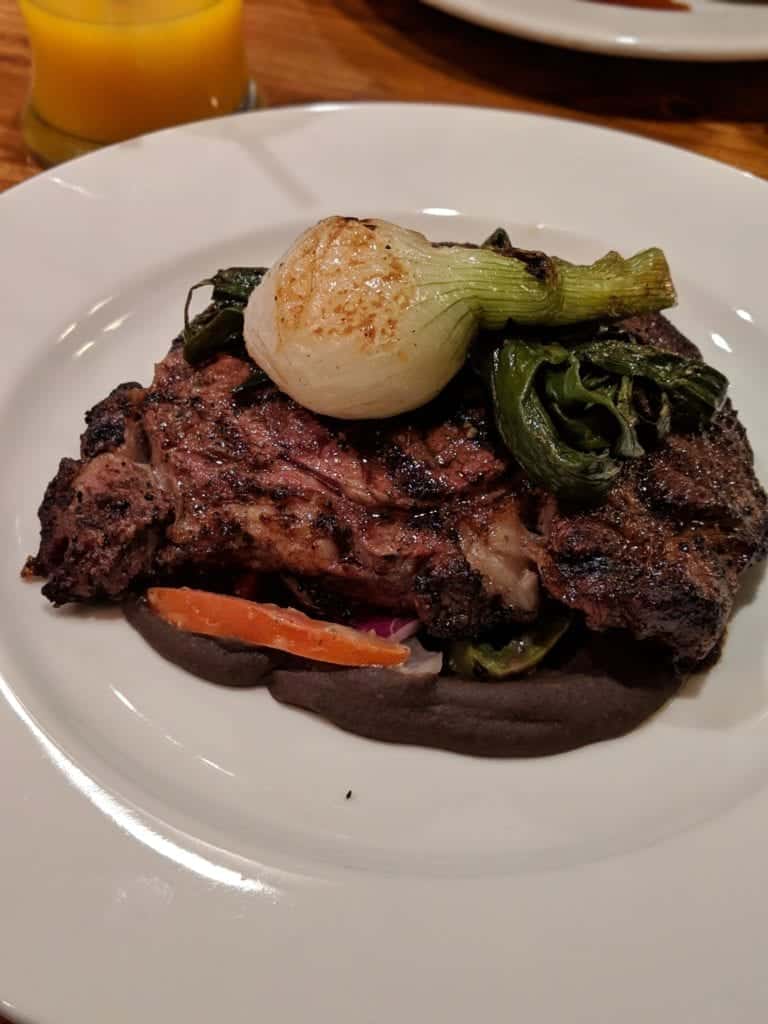 In addition to the 12 Gage, they also have the V6 Coffee and White Buffalo Bar. There's nothing like waking up in the morning to a fresh latte and a green chili chorizo skillet. The White Buffalo has some of the juiciest burgers and regular live music!
Other Hotel Amenities
Marathon is a pretty small town and so the Gage provides plenty of fun things to do for your stay!
Spa
If you're looking for ultimate relaxation, head to the Gage Spa for a eucalyptus sauna and refreshing massage.
Go for a Swim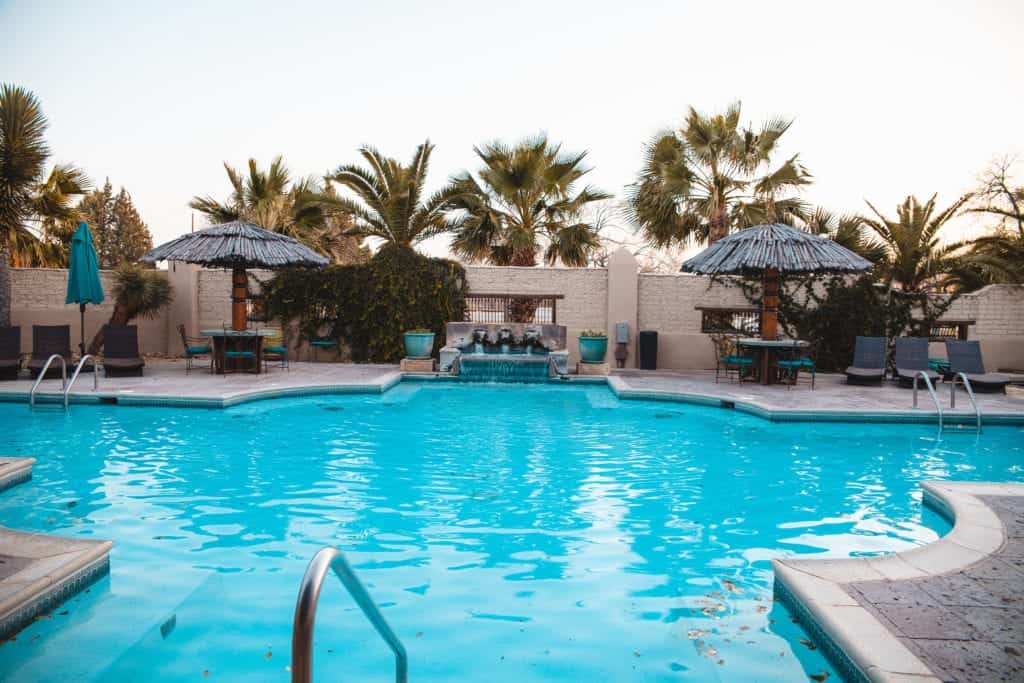 Relax by the Outdoor Fire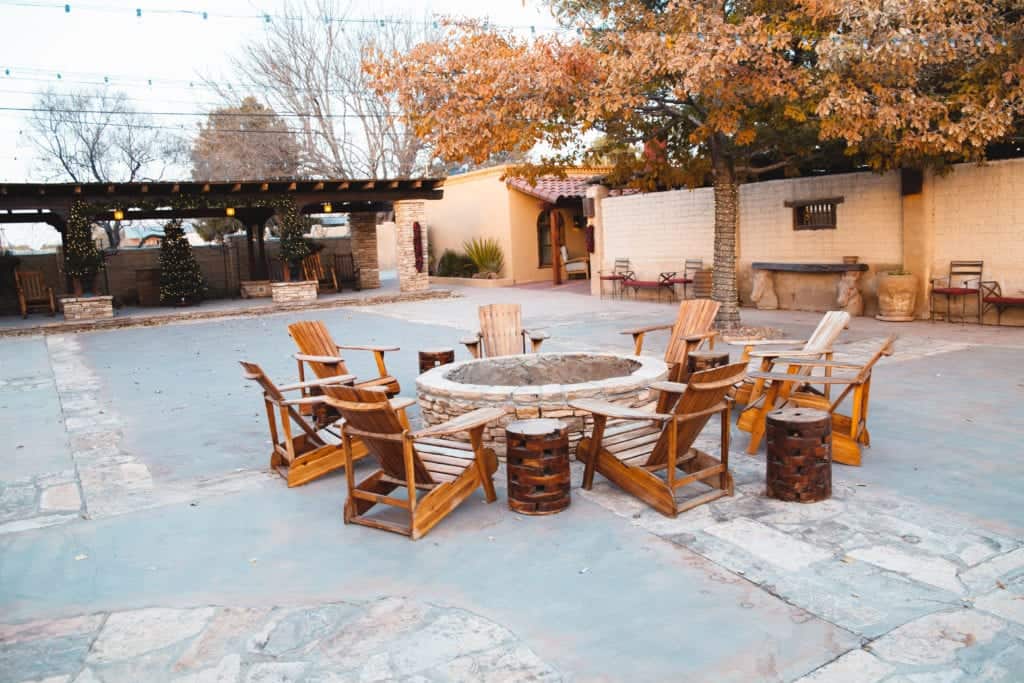 Or if it's cold enough, you can relax by the fire in the lobby! I went in December and was enchanted with the Christmas lights and decor!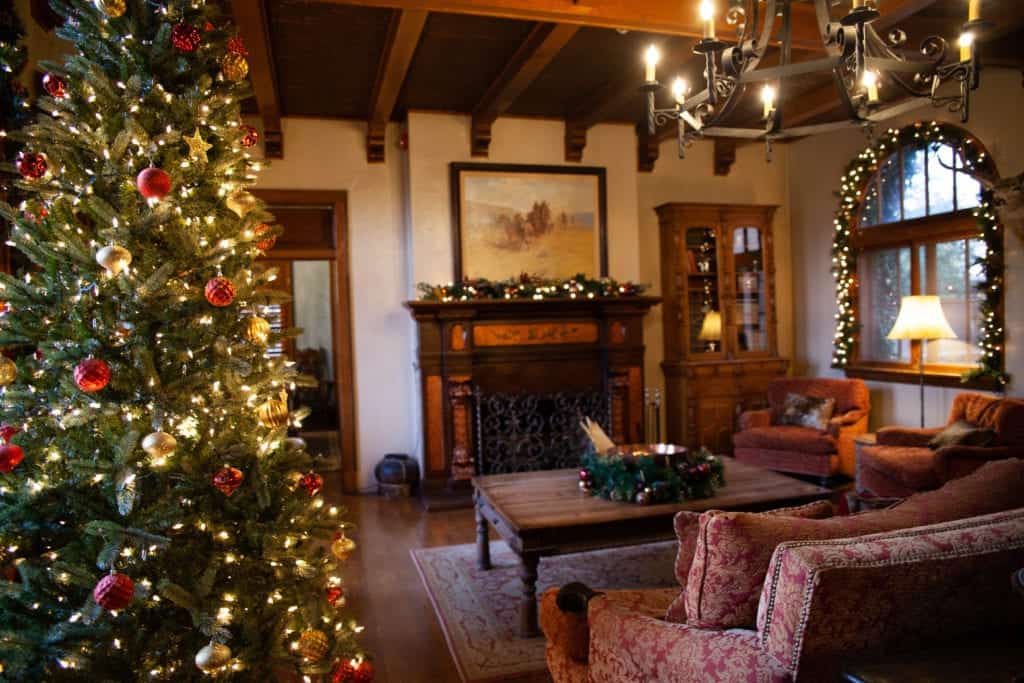 Go Shopping
There are no shopping malls in Marathon, but the Gage has the cutest boutiques filled with Texan and Mexican inspired art. I loved browsing through the Mexican blankets, Texan books, brightly colored purses and more.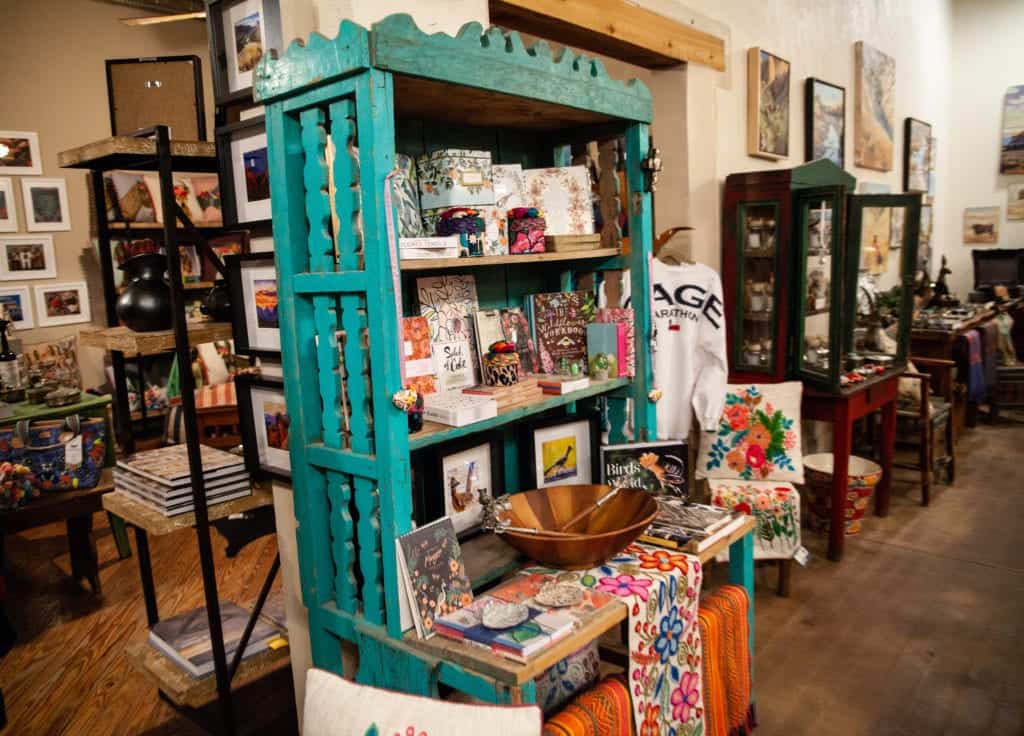 Visit the Gage Gardens
Here you can find 27 acres of beautiful gardens including ponds, vineyards, fountains, roses, fruit orchards, putting green, and exercise stations for a leisurely stroll. You could spend all morning walking through the gardens and resting!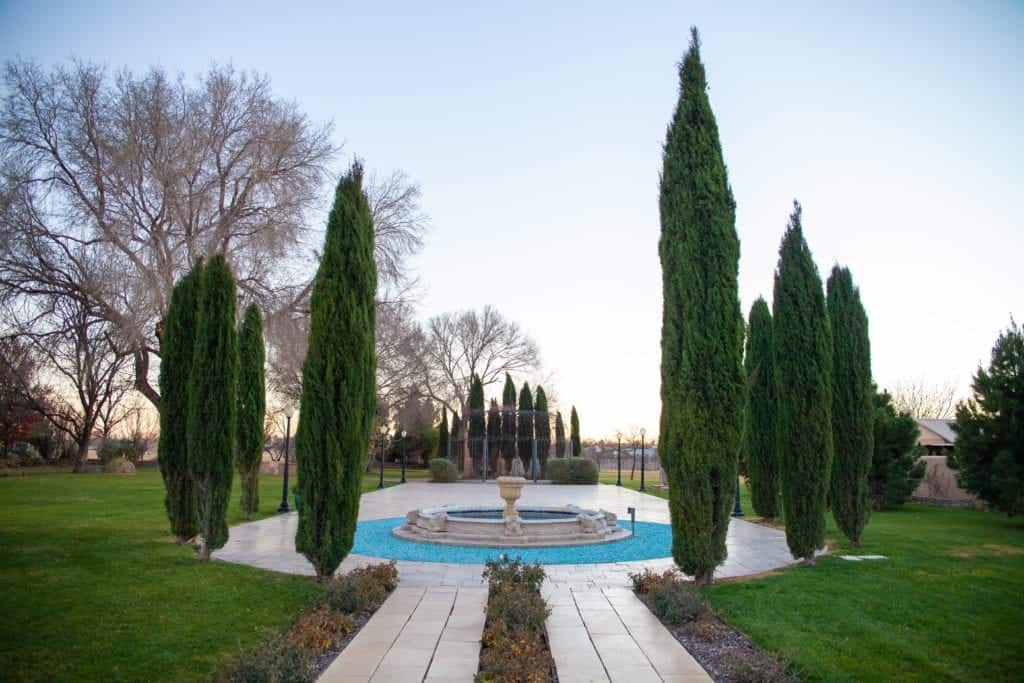 The Gage Hotel: Final Thoughts
Life is sweet at the Gage Hotel! It's the perfect respite after a long drive. Whether you are looking for a peaceful West Texas retreat far from the big city, or a great stop before heading into Big Bend, the Gage is your one-stop shop! You can check here to book a stay! Don't forget to check out the fun things to do in Marathon while you are staying.