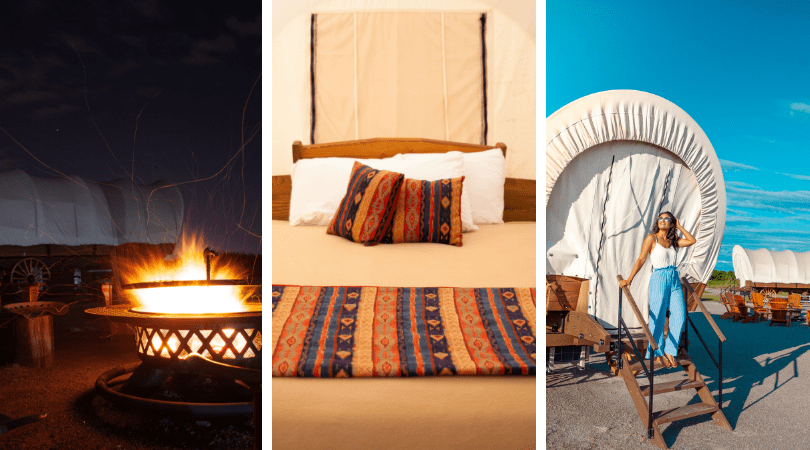 You might have heard about glamping in tipi, but have you tried glamping in a Conestoga Wagon? At Orr Family Farm in Oklahoma City you can get the beauty of camping outdoors with the starry nights with all the creature comforts like AC, running water, and more.
Plus read about all the other unique things to do in Oklahoma City this weekend.

Sleeping in a Conestoga Wagon
I couldn't believe how much space there was in these wagons! We had a bed, a bunk bed, mini fridge, and a table! It was like a mini home! Even with temps around 100, we stayed nice and cool inside!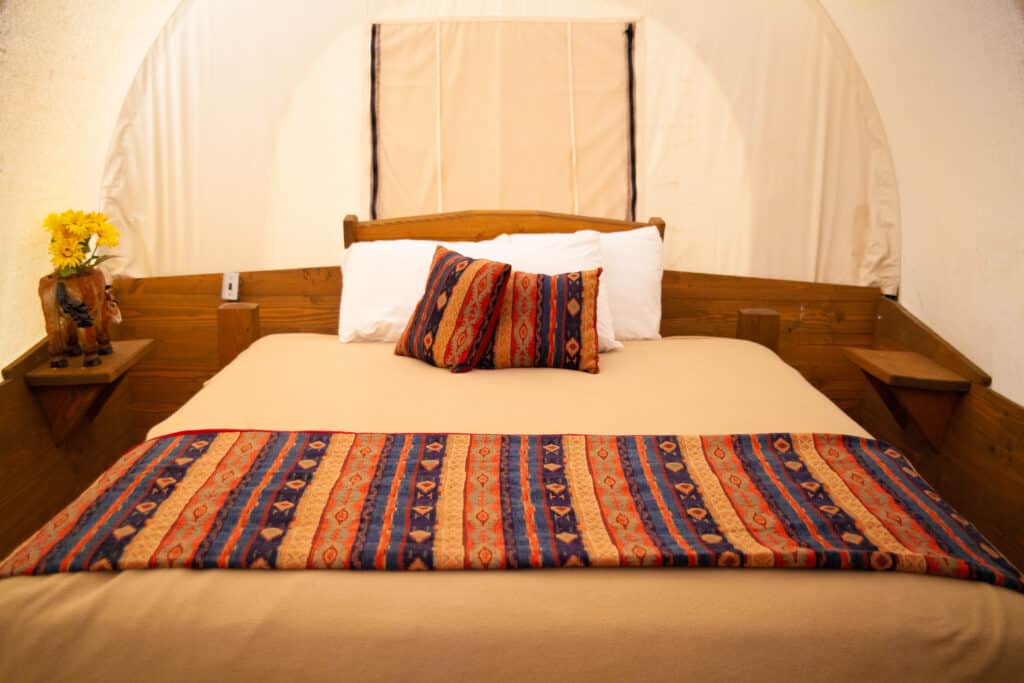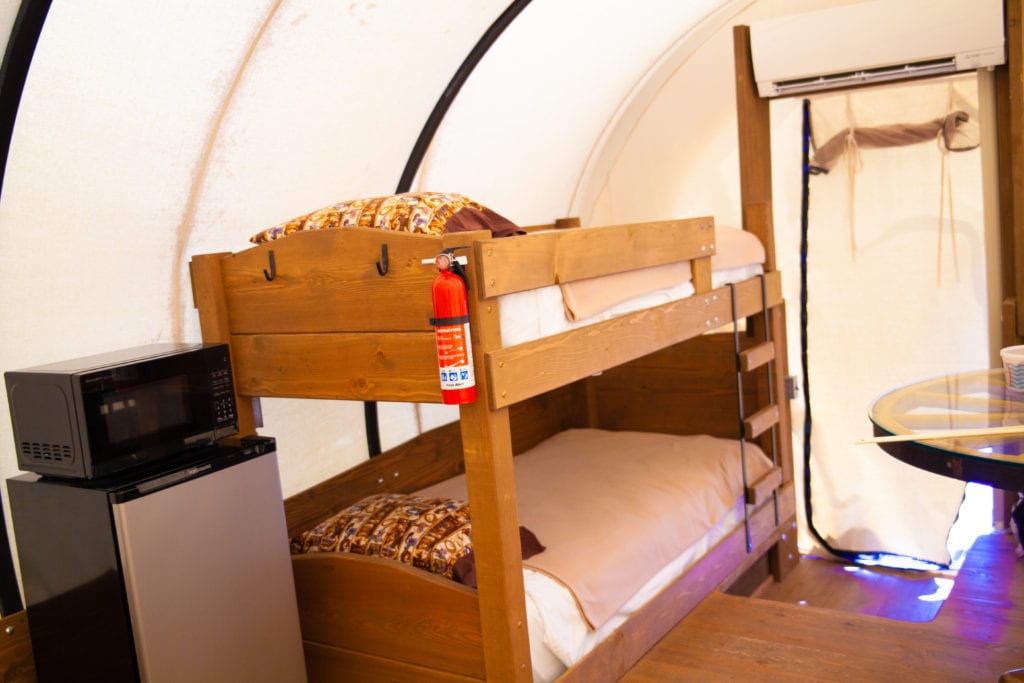 Nearby are tile lined restrooms with a shower so you don't have to rough it! The Orr family does a great job at keeping it clean (one of my top priorities!) Each family gets their own for privacy.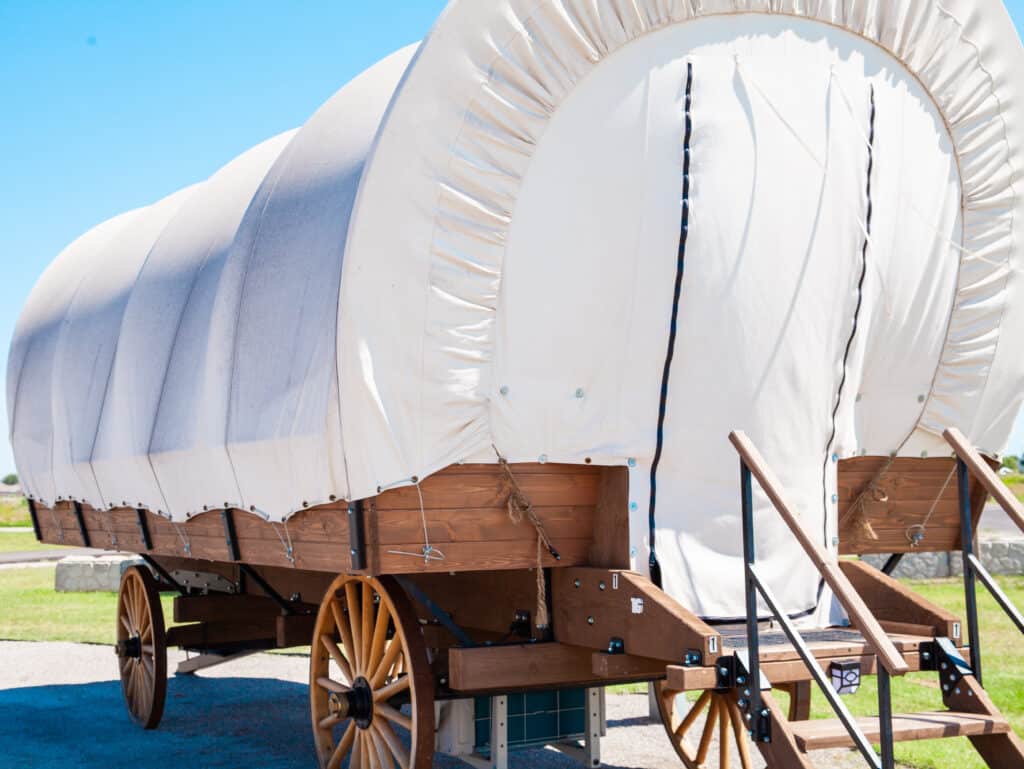 Things To Do
More than just sleeping in a wagon, the Orr family makes a full experience out of staying here. When you check in, they also give you a s'mores kit for evenings by the fire that they keep running until the late hours.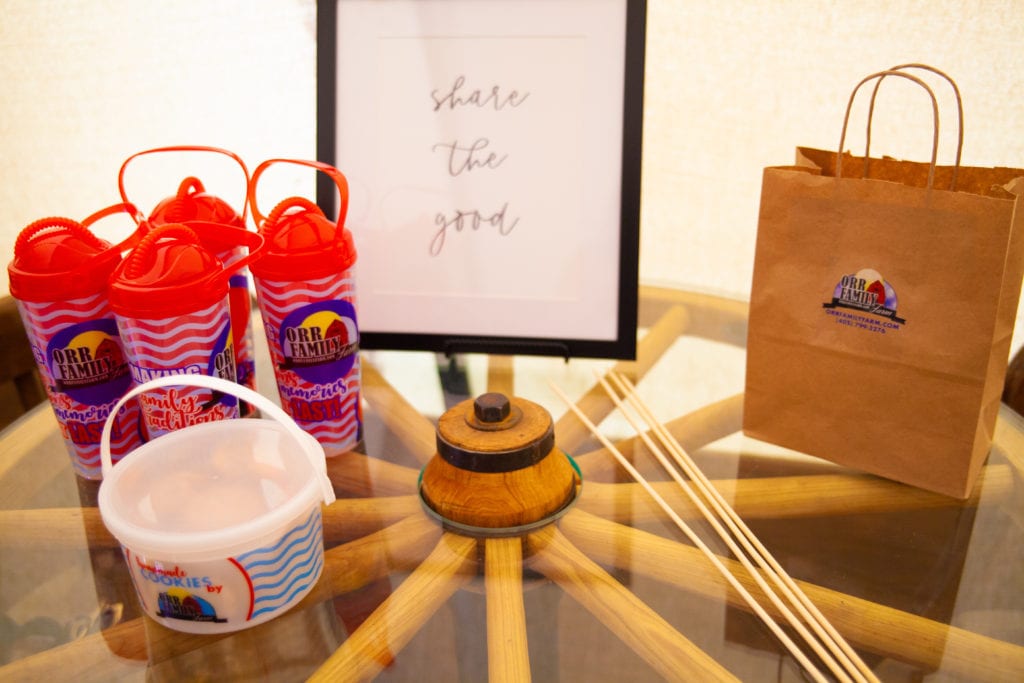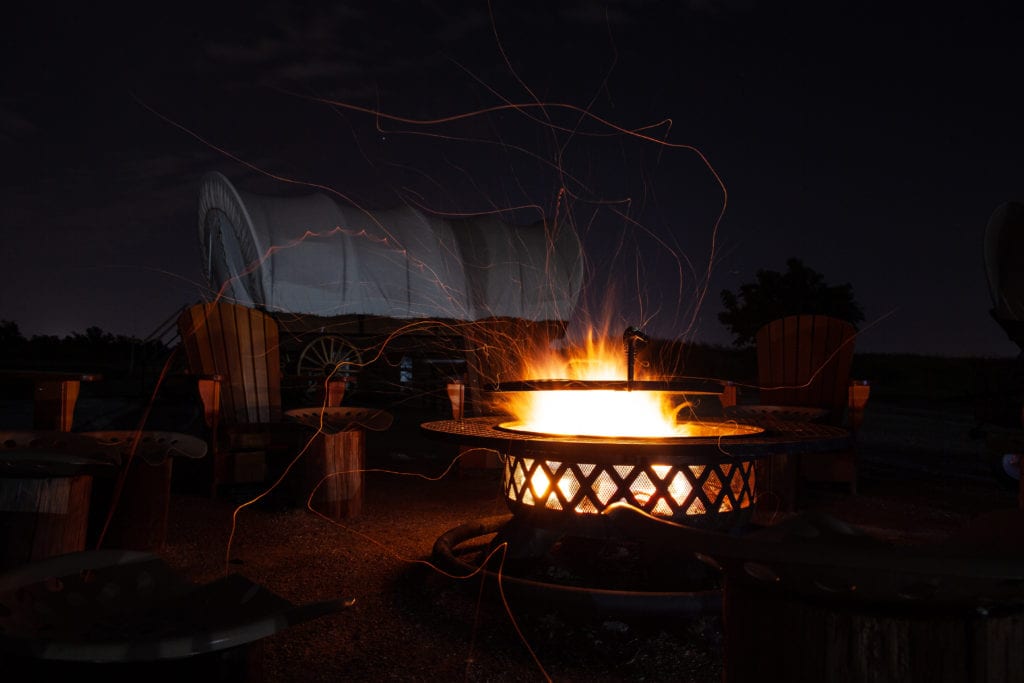 Wanna train like Michael Phelps or just want a relaxing evening in a hot tub? They have a 19 foot Michael Phelps signature spa that you can reserve. There are two parts to this. You can swim laps (so to speak) with the current or relax in the hot tub portion. Having been to hotels where you're surrounded by kids or random people, it was nice to get a workout and then relax in the hot tub without having to share it with others.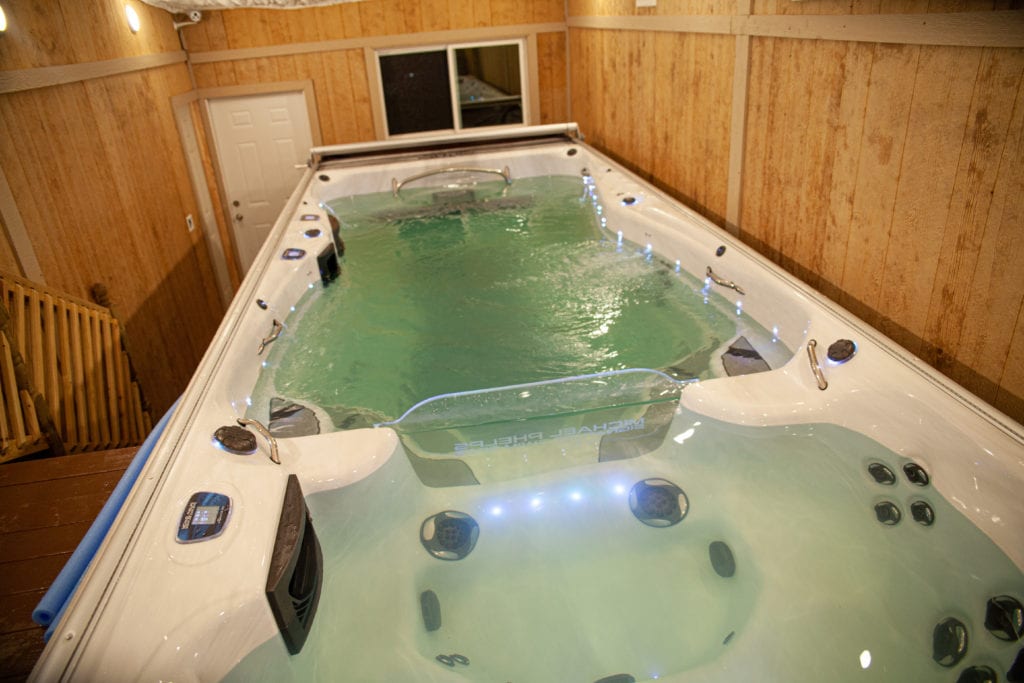 The Orr Family Farm Experience
During the cooler seasons, the Orr Family Farm is open during normal hours for people to visit for a multitude of activities. They have a barnyard with animals, state fair edible cookie dough, mine for gems, zip line, ride pedal boats, horses, and more. Plus in the Fall they have a giant corn maze and zombie paintball.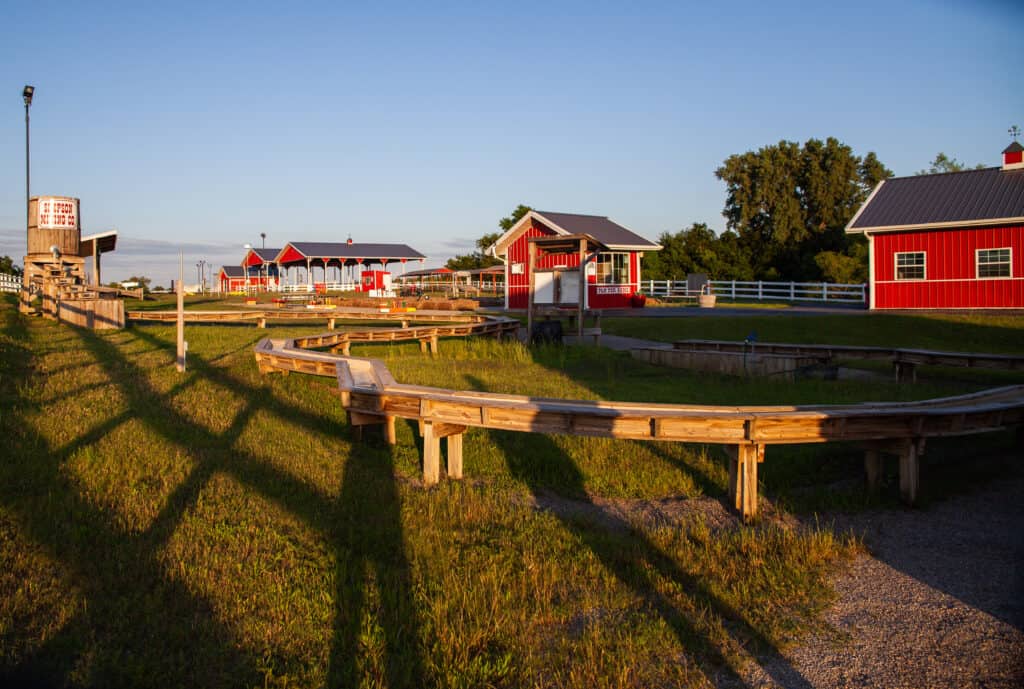 However, if you're staying overnight, you get access to the farm even after it's closed which means no lines and more fun! When we went, we practically had the park to ourselves, and while not everything is open, there's enough for a few nights of fun. You can jump on their inflatable jumping pillows, play human foosball, roll through giant tubes, slide through hay mountain, ride bikes, and enjoy more fun! While geared towards kids, my husband (who is basically a big kid) and I had plenty of fun and spent most of our time playing two-man human foosball (totally possible and very exhausting haha).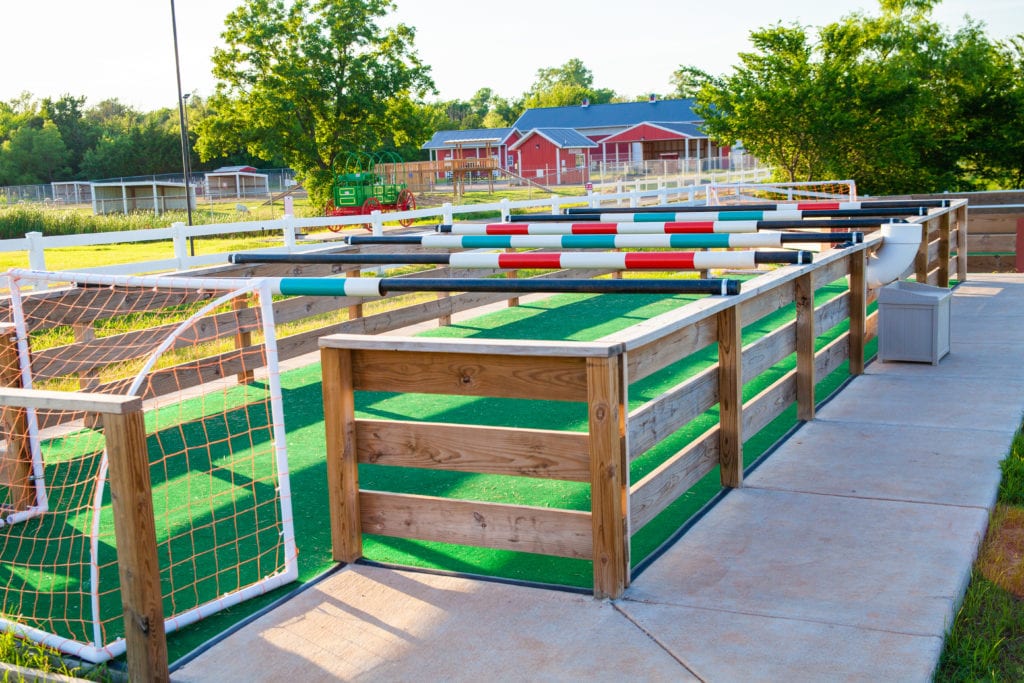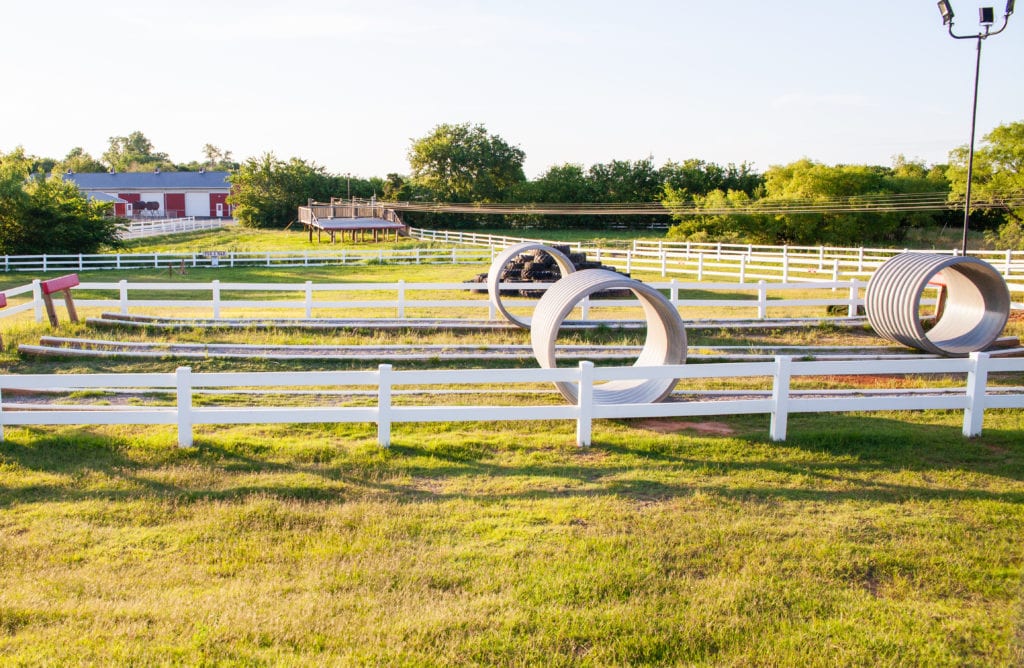 If you're looking for something unique for your kids (or your adult self), the Orr Family Farms Conestoga Wagons (plus sign up through Hipcamp for a discount) make for a truly unique place to stay in Oklahoma City as opposed to your traditional hotel experience.