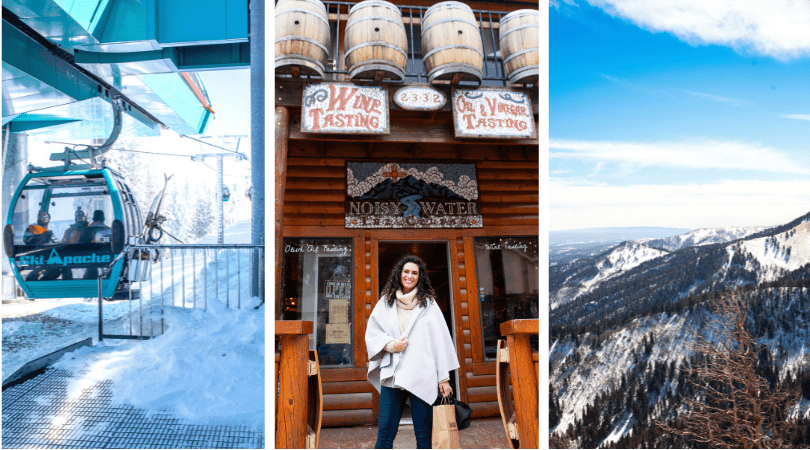 If you've been to New Mexico you're most likely used to desert land and dust. However, on a recent road trip from Dallas to Ruidoso, New Mexico I saw a completely different side of New Mexico filled with nature, greenery, and snow! The beauty of Ruidoso is that this small town has a little bit of something for everyone. So I'm sharing my list of top things to do in Ruidoso New Mexico for every kind of traveler.
Top Things to Do in Ruidoso for Those who Love the Outdoors
Go Skiing
It's pretty much a given that if you go to Ruidoso in the Winter or Spring that you should go skiing. Whether you're a pro or beginner, Ruidoso has a slope for everyone. One thing I also noticed about Ruidoso was that we never had to wait to go skiing. There was never a line at the lifts.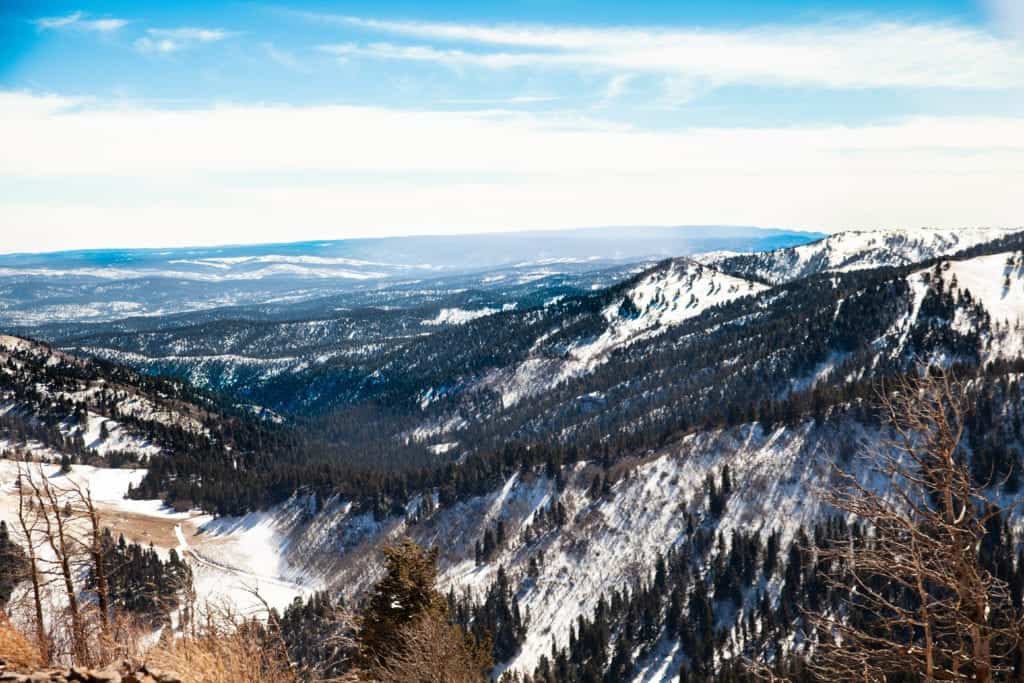 Plus the views from the top of Ski Apache were indescribable. From the snowy mountains of Ski Apache you could see the deserts of New Mexico for miles!
Take a Hike
No matter if I was in the middle of their downtown shopping district or up by my casita, there was always a view of mountains, pines, a river, or lakes. Ruidoso has miles of hikeable and campable grounds. You can take a light hike around Grindstone Lake like we did or do something more arduous. Here is a great list of different hikes.
Take a Day Trip To White Sands National Monument
White Sands National Monument is famous for its white gypsum sands that stretch on for miles and miles. It's only a couple of hours from Ruidoso so it makes for a quick day trip and you can be back for dinner. Have a picnic there or rent one of their sleds to ride down the hills.
Go Snow Tubing
If you love the snow, you are going to love Ruidoso! Winter Park in Ruidoso has paved snow slides where you can grab a tube and slide down. Go backwards, grab as many friends and make a train, and try all of the new slides.
Look for Wildlife
And it won't be hard to find! Deer and elk wander around Ruidoso. While driving I would see them grazing, unafraid as we stopped to grab pictures. At the casita I saw them while sitting on the porch.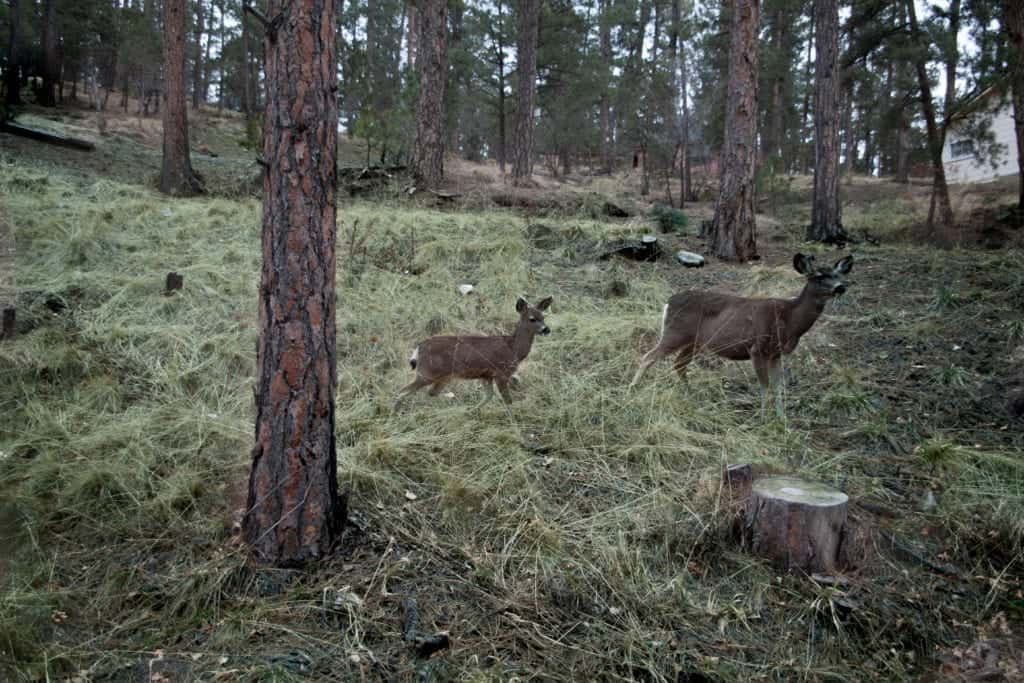 Top Things to Do in Ruidoso For Arts & Culture Lovers
Explore a Wild West Town Frozen in Time
Historic Lincoln is famous as a lawless town and the last place Billy the Kid escaped before he was killed. Stepping into this city is like stepping back in time since nothing much has changed. You can see the preserved shops, courthouse, and abandoned buildings while learning about battles that went on within the city. Plus stop by the courthouse to learn about Billy the Kid's infamous last escape.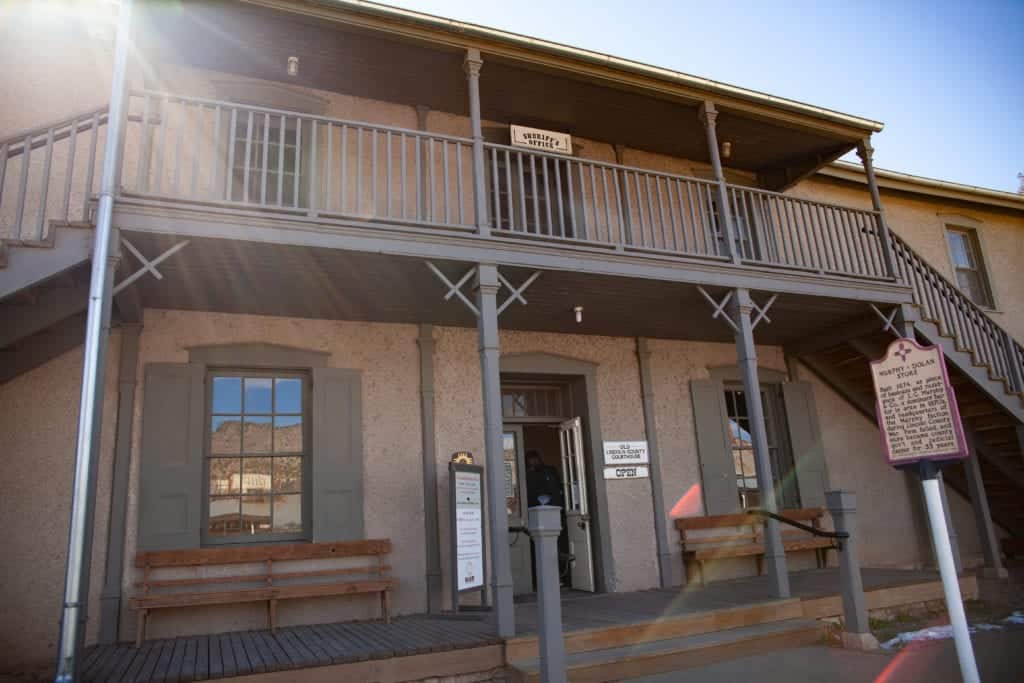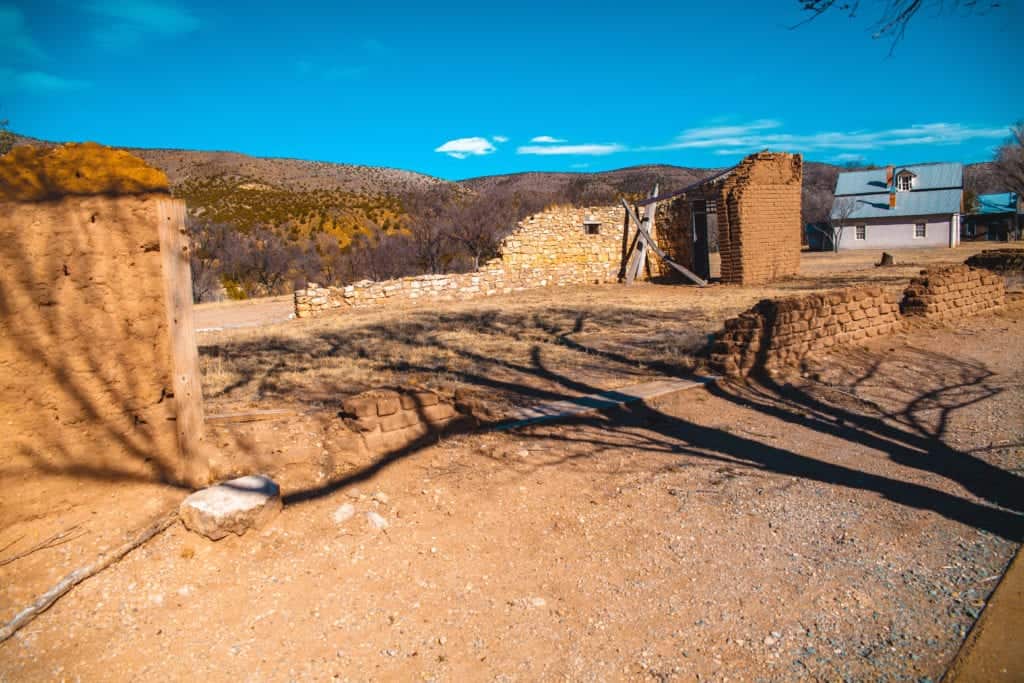 Check out the Local Art
The Hurd Gallery at Rinconada features multiple generations of paintings by the Hurd family: Peter Hurd, Henriette Wyeth-Hurd, and Michael Hurd. Surrounded by the mountains, this a great gallery for art lovers and will soon include wine tastings.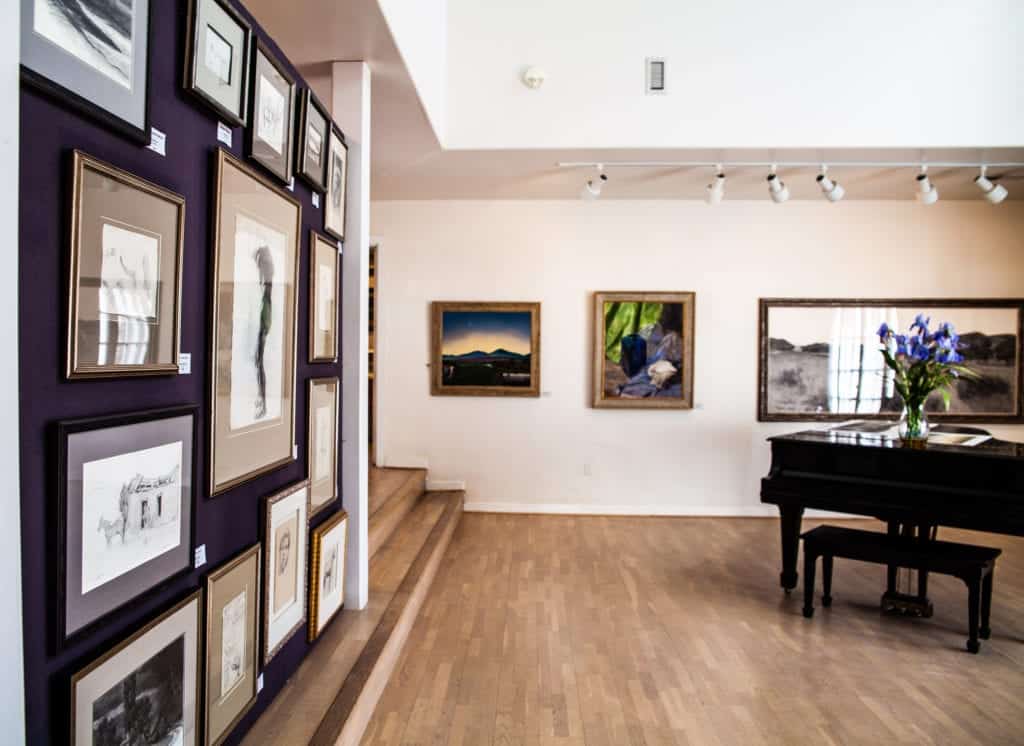 Catch a State of the Art Play
The beauty of the Spencer theatre is that it combines state of the art facilities with an intimate setting and top performances including major Broadway plays. When I first came across the Spencer, I was amazed as small towns usually have a community theatre, but not a theater like this where you can watch major productions.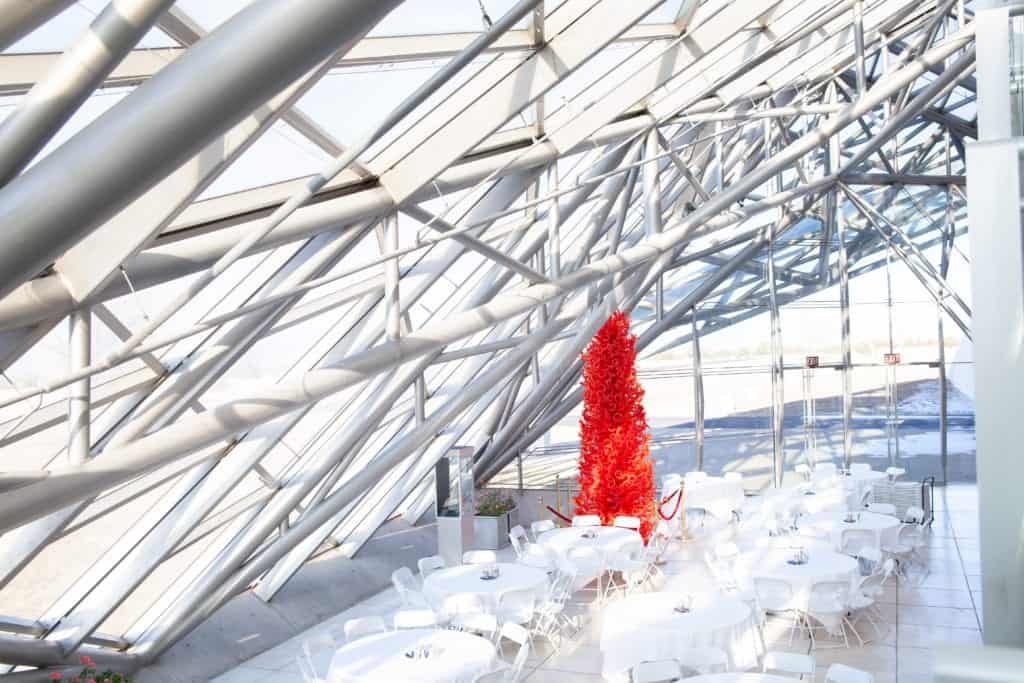 Top Things to do in Ruidoso for Those who want to Unwind & Relax
Get a Massage with a View
Nothing says vacation like a relaxing massage, and at Blue Lotus Day Spa you can unwind with one of their talented therapists. The rooms feature large floor-to-ceiling windows facing a lovely stream and forest which you can opt to have closed or open for a view.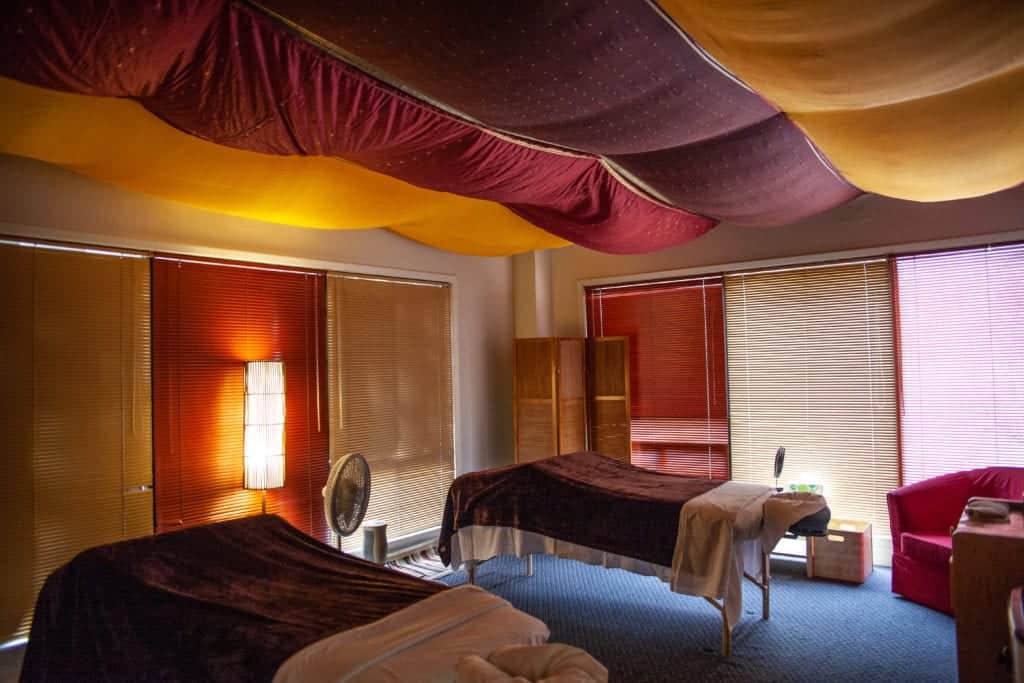 Practice Yoga
In addition to massages, the Blue Lotus Spa offers yoga classes also facing the forest for yoga with a view. What a great way to relax!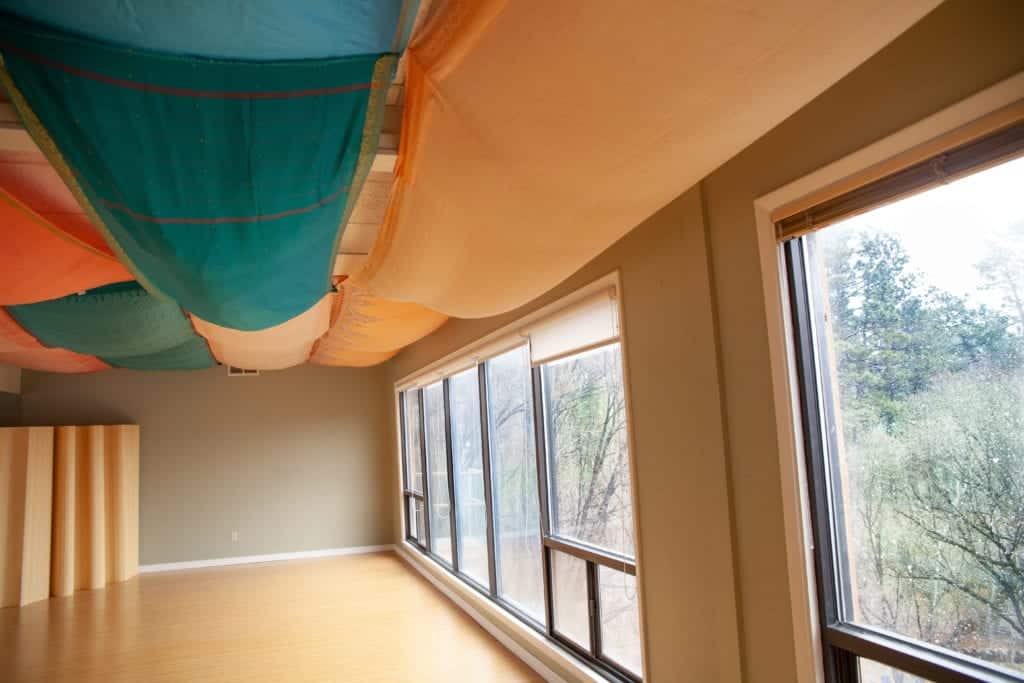 Stay in a Casita
Sometimes simply getting out of your house and going somewhere new is enough to relax. The casitas at 2 Ruidoso Redheads are a tranquil retreat with an outdoor hot tub in each property, being surrounded by nature, and the homey touches inside such as a the cozy fireplace and bathtub for soaking!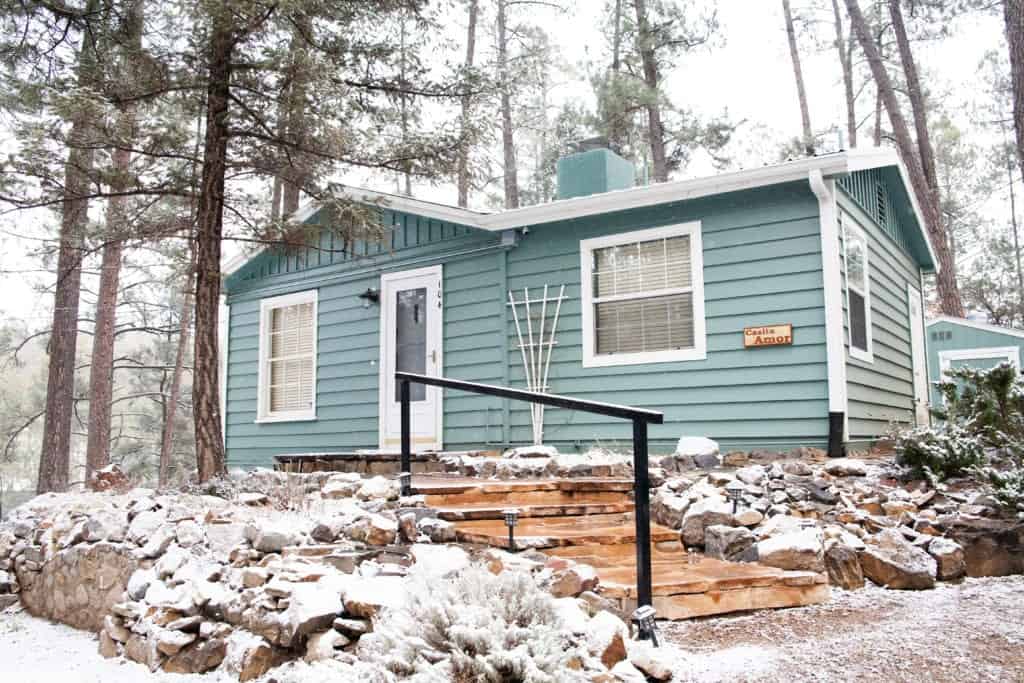 Go Shopping
A little retail therapy if you know what I mean 😉 The shops in Ruidoso are lovely, such as the cutest Tea Room, Old Barrel Tea Company, with loose leaf tea, gourmet herbs & spices, and a beautiful hydroponics system.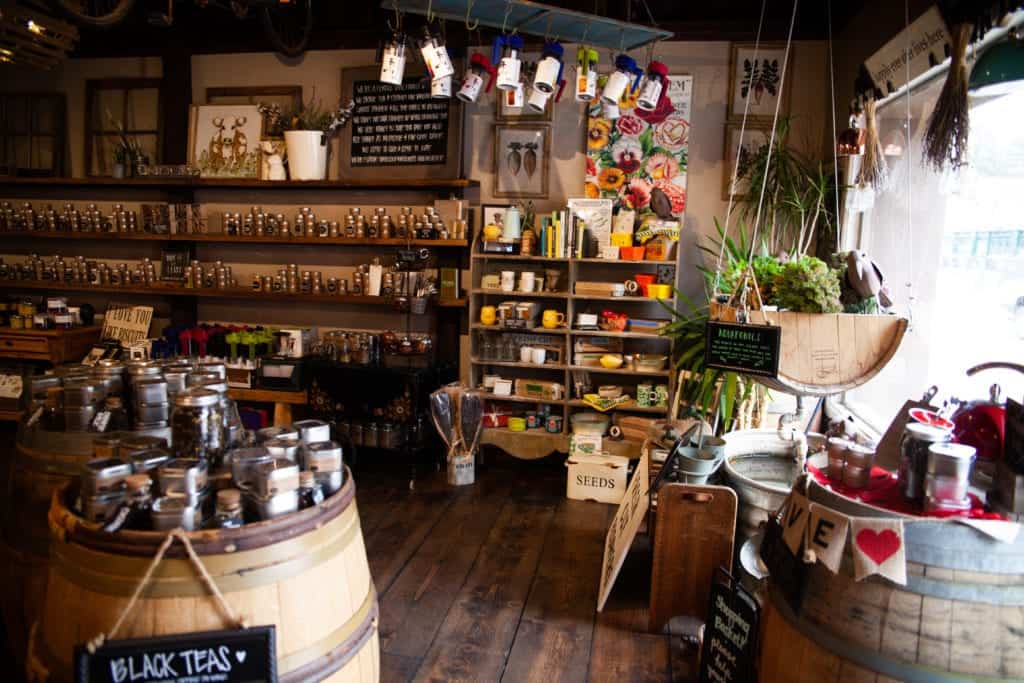 Besides the adorable shops, something that I loved when walking through Midtown Ruidoso was the snowy mountain peaking behind the shops for an incredible view.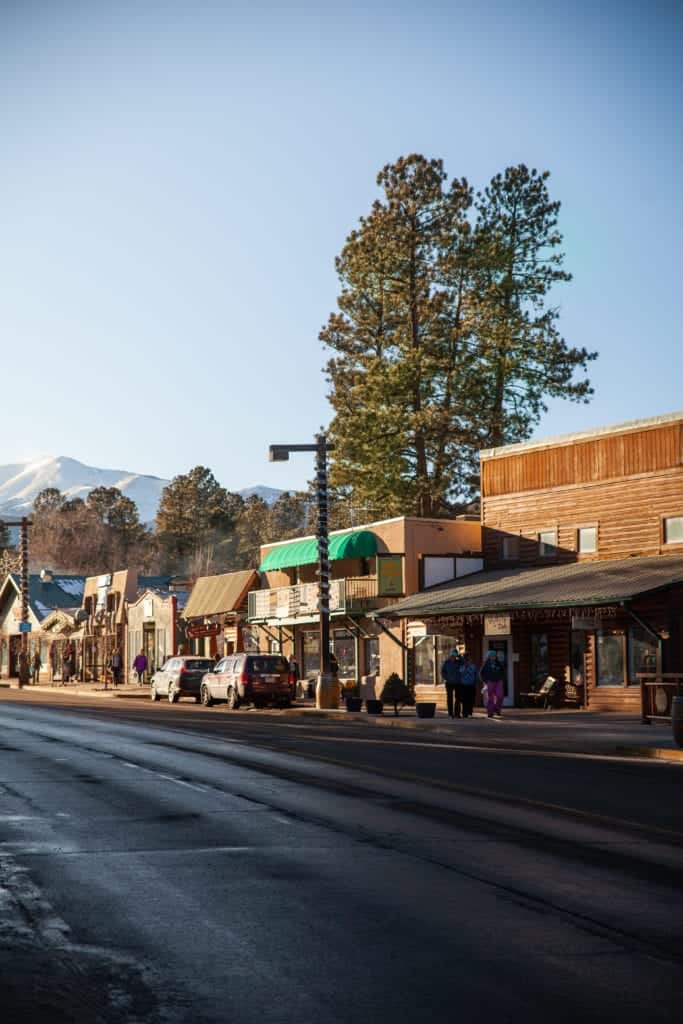 Top Things to do in Ruidoso for Foodies
Go for a Wine Tasting
Ruidoso has some great wine tasting rooms where you can try the flavors of New Mexico such as at Cork and Kettle where you can try Pistachio Rose (surprisingly delicious) or Noisy Water Winery to sample red and green chile wine.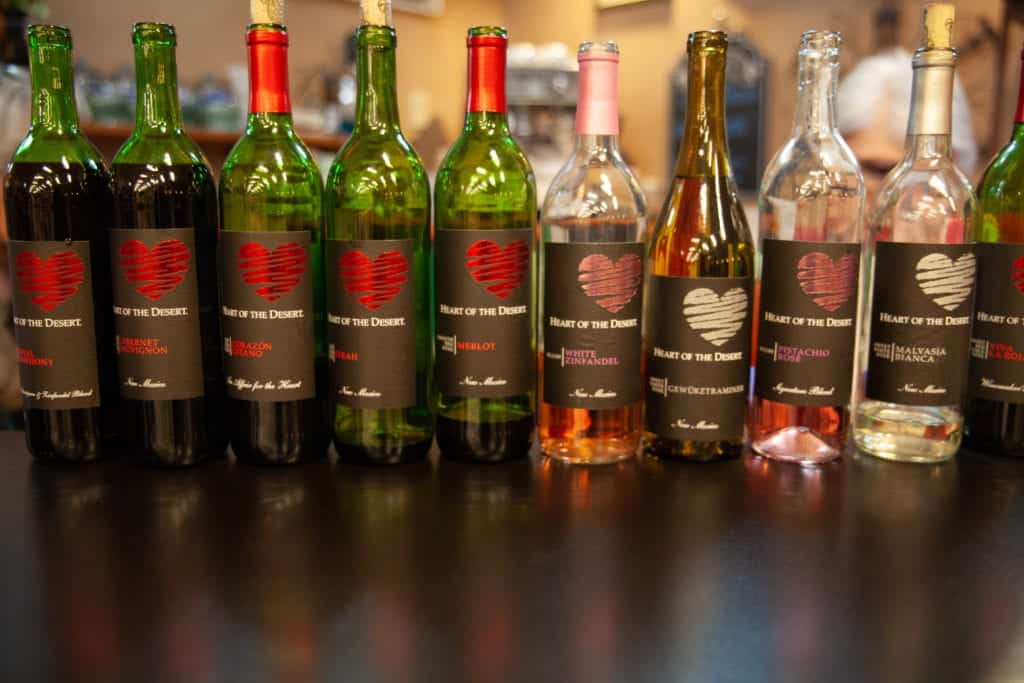 Eat Around Ruidoso
New Mexico is famous for its red and green chiles, and Ruidoso has a large span of restaurants full of New Mexican flavor! There's so much good food in Ruidoso I had to write a separate post about it here.
Top Romantic Things to do in Ruidoso
Being such a quaint town, Ruidoso makes the perfect romantic couples getaway and I'm sharing a separate list of romantic things to do in Ruidoso here.