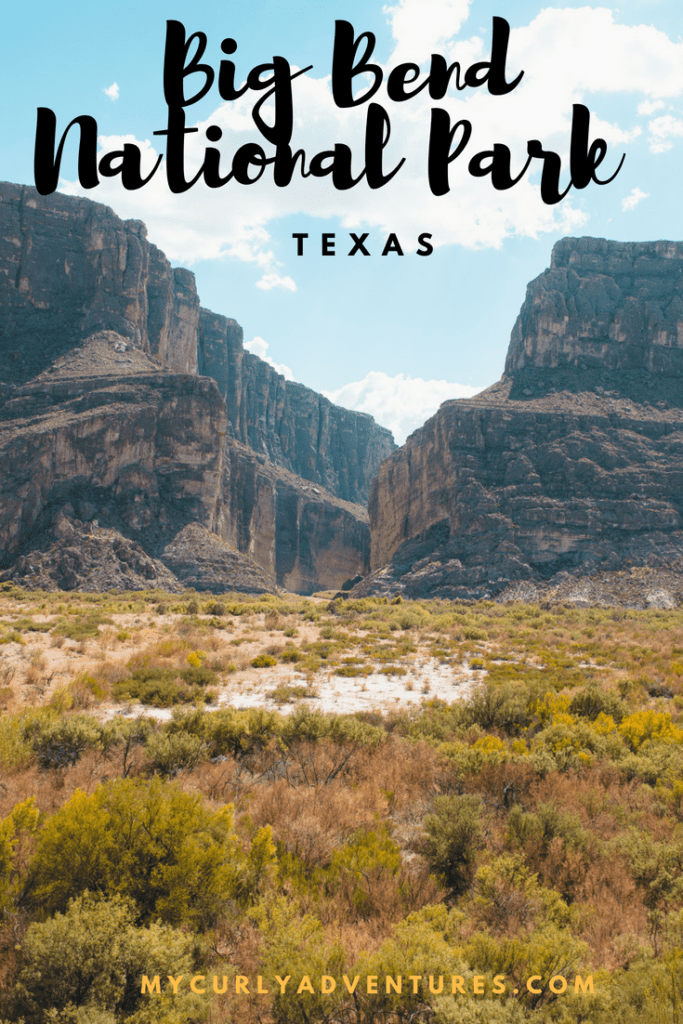 This list of things to do in Big Bend National Park is part of my Texas Travel Series which is a series to explore all of the beautiful and diverse places to visit. Make sure to check it out to find some other exciting places you may not have discovered! Big Bend is one of the few national parks in Texas and is unique because of its beautiful hikes, a natural hot spring, a border crossing to Boquillas, Mexico, and its location next to Terlingua.
Things to Do in Big Bend: Hiking
To get into Big Bend National Park costs $30 per car for 7 days. You can bring your own gear for camping or you can stay in nearby Terlingua. There are so many hiking trails, but I've covered some of the easier (but still rough) and most breathtaking trails.
Santa Elena Canyon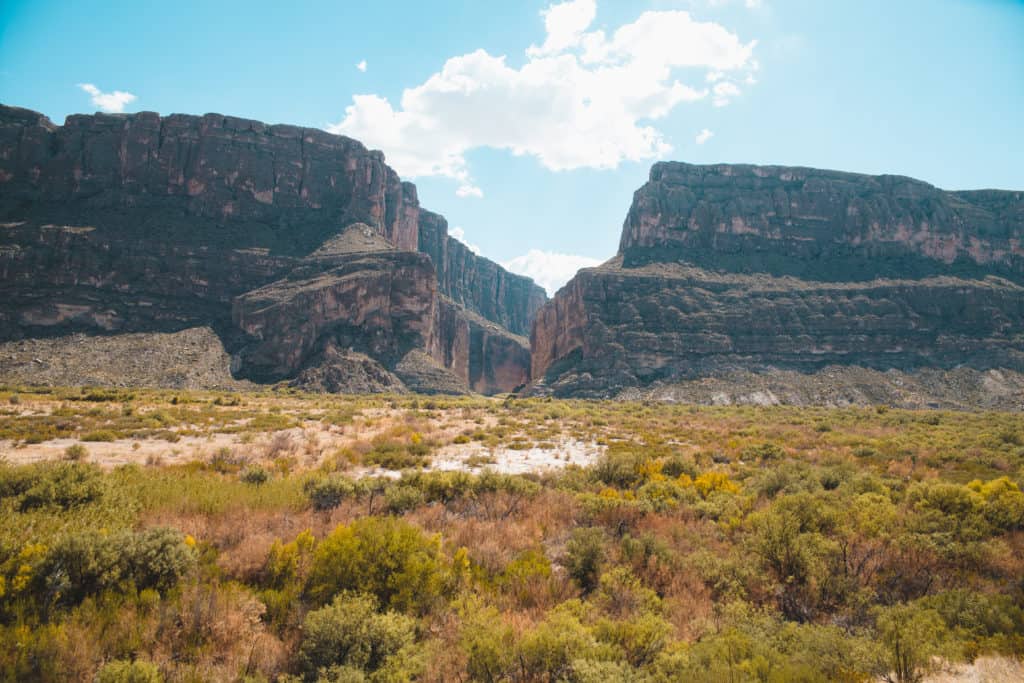 Santa Elena Canyon Trails is about an hours hike and sometimes involves a canoe ride across the river. We got lucky and the river was dry so our shoes stayed did not get wet. After crossing the river you walk through a bit of forest before climbing up the highest cliff. It won't take you to the top, but you will get a stunning view of the river running through the canyon.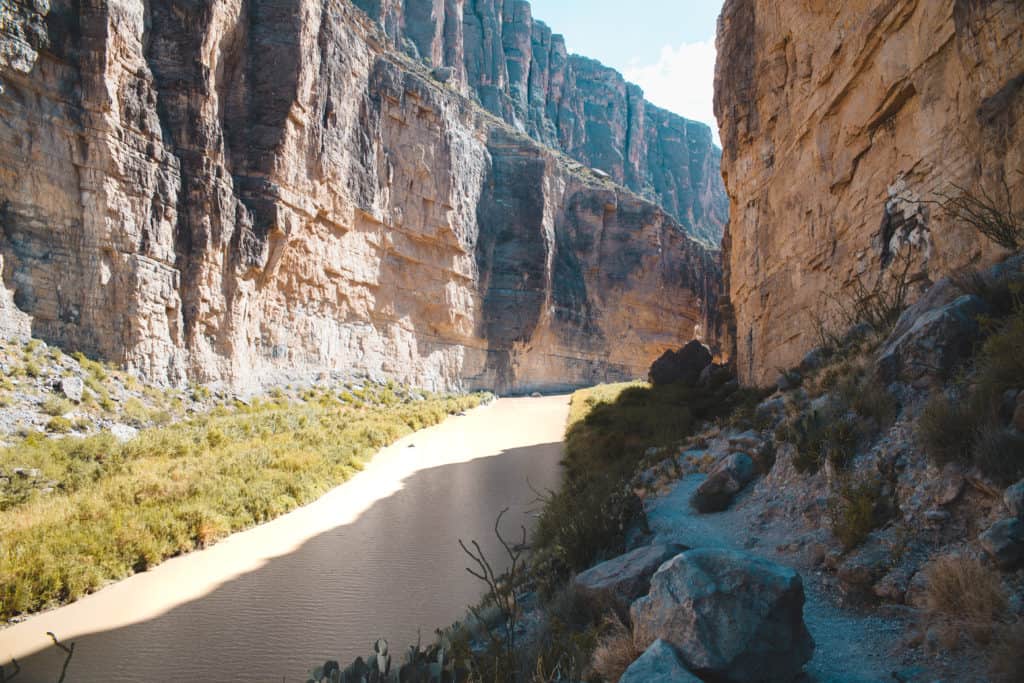 Made it to the top of the Santa Elena Canyon hike and saw some sea fossils along the way! Keeping my energy high with High Brew Cold Brew.
Balanced Rock
Just like the name says, Balanced Rock is well, a rock balanced on other rocks! To get to Balanced Rock you have to hike Grapevine Mills which is about a 2-hour hike round trip and involves scaling some larger rocks. We saw some kids hiking with no problem. Also note that the path to this hike is about 3 miles of rocky roads so smaller cars should be careful.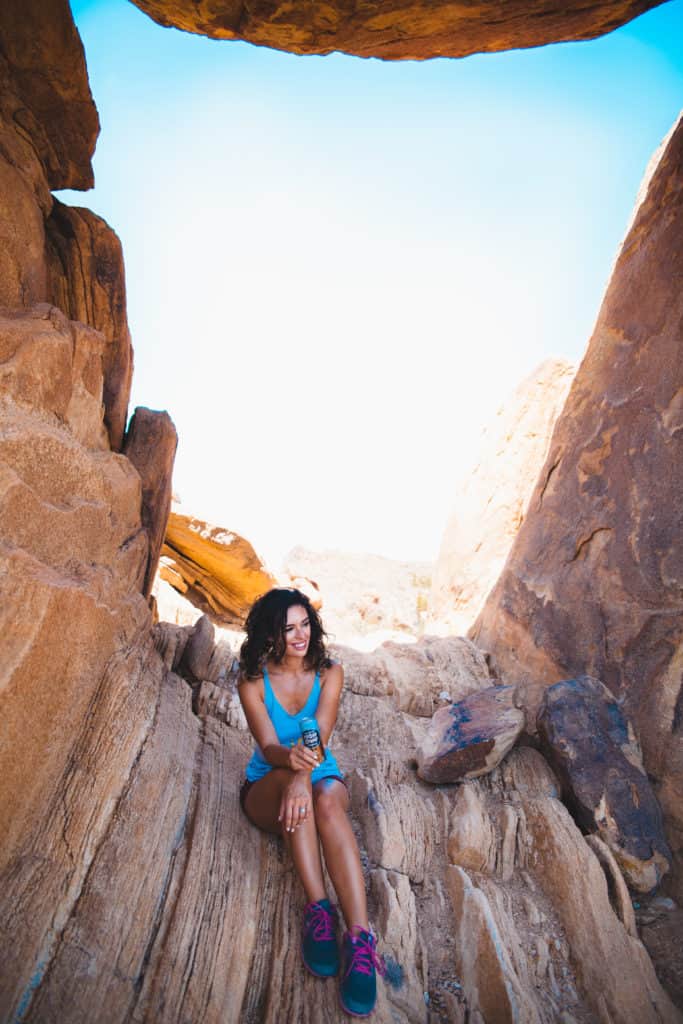 However, the view that you get from the top is absolutely amazing. We found ourselves relaxing on the little bit of shade and looking out across the desert. If you're a fan of coffee, you are going to love High Brew Coffee. I take it on all of my road trips because it doesn't need to be refrigerated and it's low in sugar. Their whole brand is around people who get out and go on adventures and I love aligning myself with brands that match my lifestyle. There's only one grocery store in Terlingua, the city where stayed, and they were stocked with High Brew! Plus, they are an Austin brand and clearly, I love Texas 😉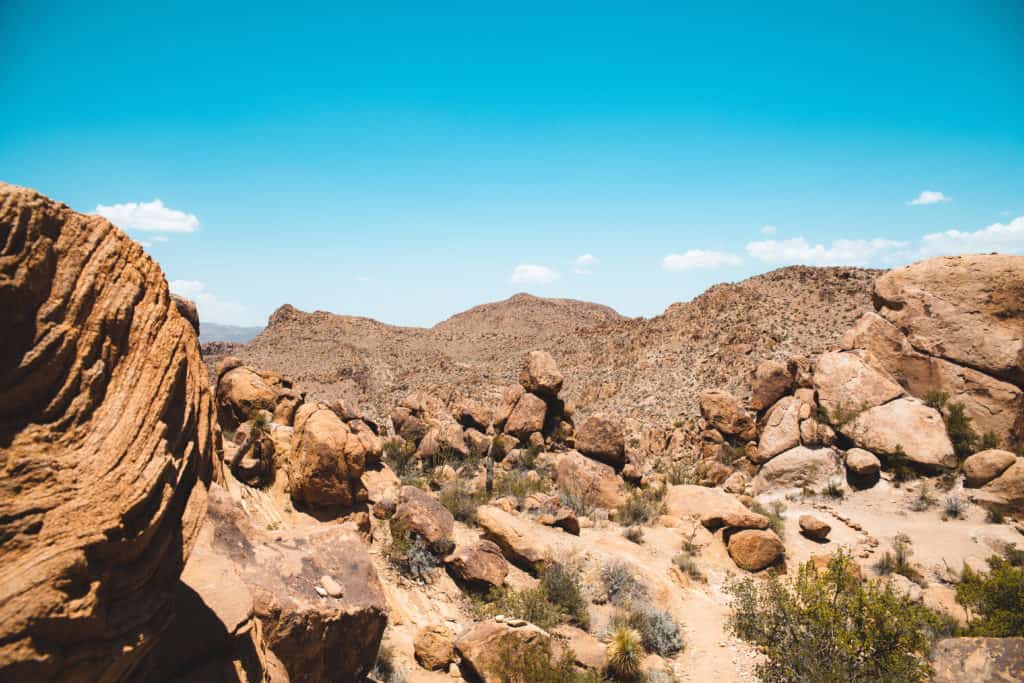 Hot Springs
The Hot Springs hike is definitely one of the easiest hikes, but it's worth it for natural hot tub! It's a special treat in the evenings of the colder months when it gets warmer, but it's still nice to visit year-round. The Hot Springs are right next to the Boquillas border too, so I recommend visiting these after the village.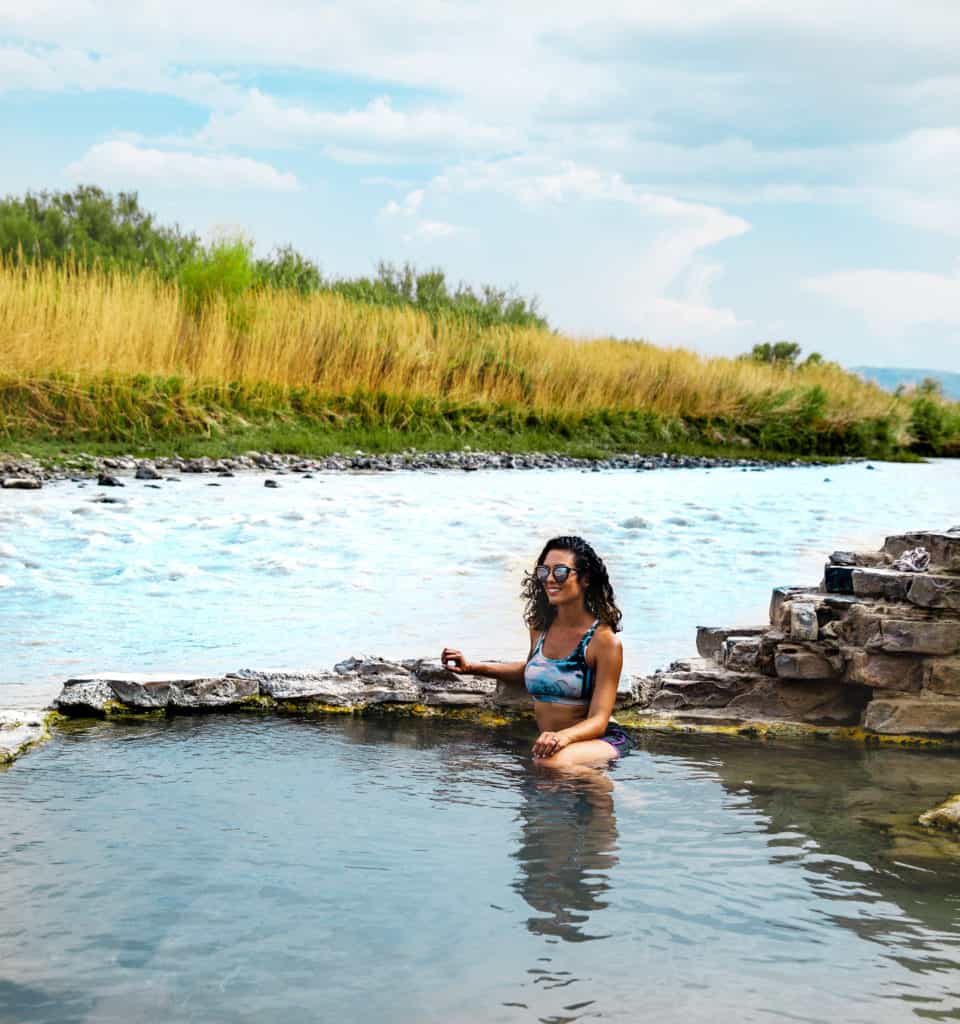 Panther Junction
The drive through Panther Junction is incredible. This constantly looping road has something new to see around every corner. My husband made fun of me because I wanted to pull over on the side of the road about every 100 yards for a new photo or to check out a different hiking trail.
Once you get to Panther Junction you can grab lunch and drinks inside their restaurant with items like burgers, tacos, hummus, and more. For the only restaurant for miles, I was impressed at the food. Getting to eat surrounded by the mountains of Big Bend was even more mesmerizing!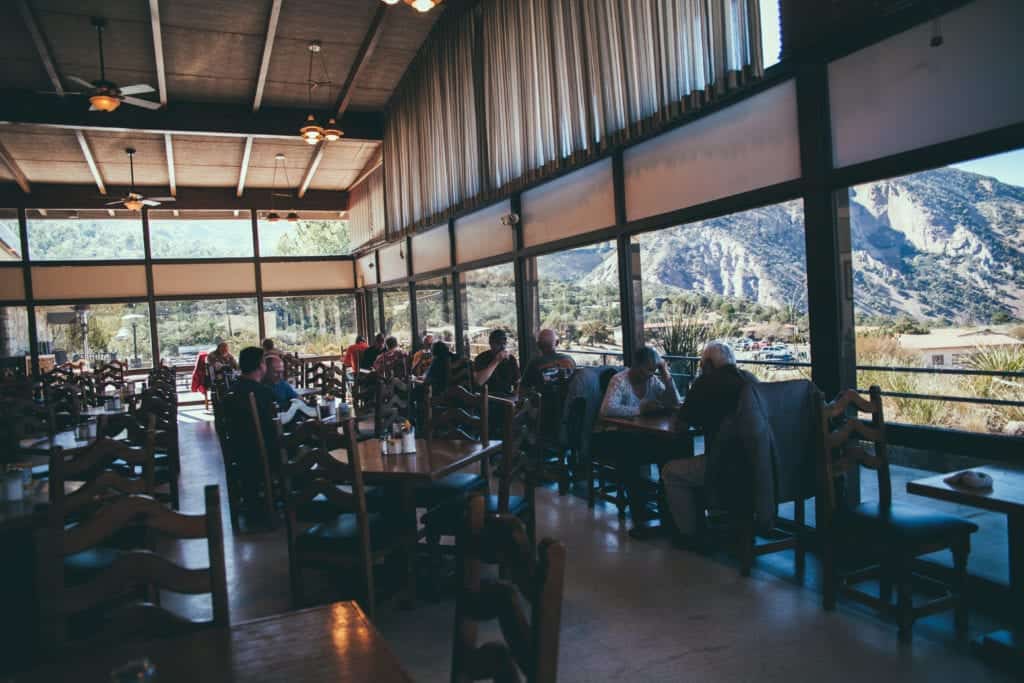 Things to Do in Big Bend: Boquillas, Mexico
Inside Big Bend National Park is a small border crossing into Boquillas, Mexico. Make sure to check the website to make sure you go during a day that they are open since they are only open half the week. Boquillas is a simple 200-person secluded town, but it's nice to cross over to visit and eat some good Mexican food.

In order to get across make sure to bring your passport and cash (they take dollars). After crossing the border, you walk for a bit until you reach the river where it's $5 per person for a round trip boat ride. From there you can either take a truck, donkey, horse, or your own two feet about a mile down the road to the city. There are two restaurants there: Jose Falcones, which has a beautiful view of the mountains and a larger menu (pictured below).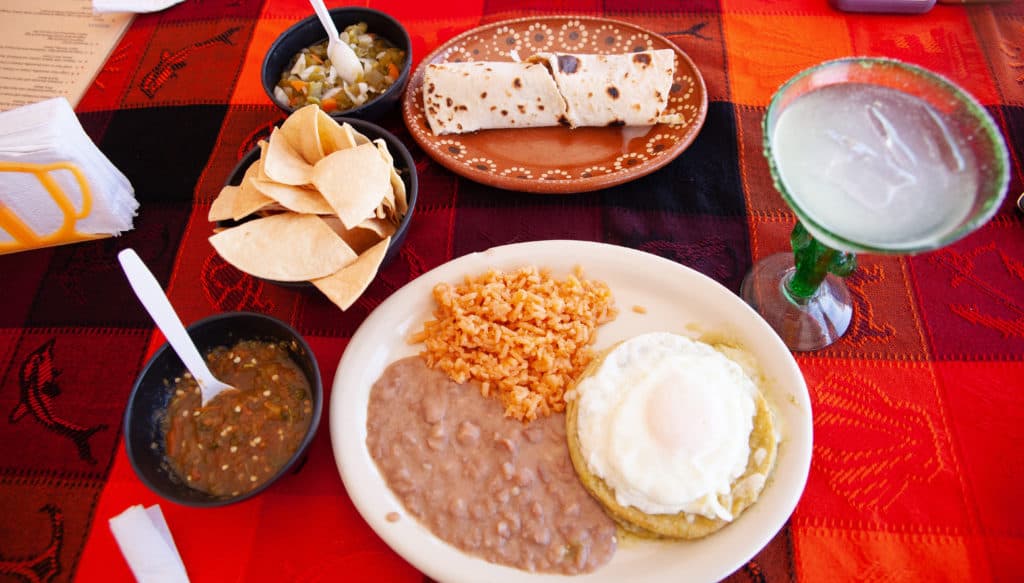 The second is Boquillas Cafe, which is much smaller, but still packs some serious flavor. Their menu consists of tamales, goat tacos, and one other dish. Both are unique in their own way and just because Jose Falcones is the bigger of the two, doesn't mean you should discount Boquillas Cafe.
Things to Do in Big Bend: Terlingua Ghost Town
Unless you are roughing, it's likely you will be staying in Terlingua Ghost Town. Terlingua used to be a mining town and then when mining failed most people left for their homes to decay. You will see a lot of these old houses, but Terlingua is slowly becoming more populated with the influx of tourists and people enjoying a more off-grid life.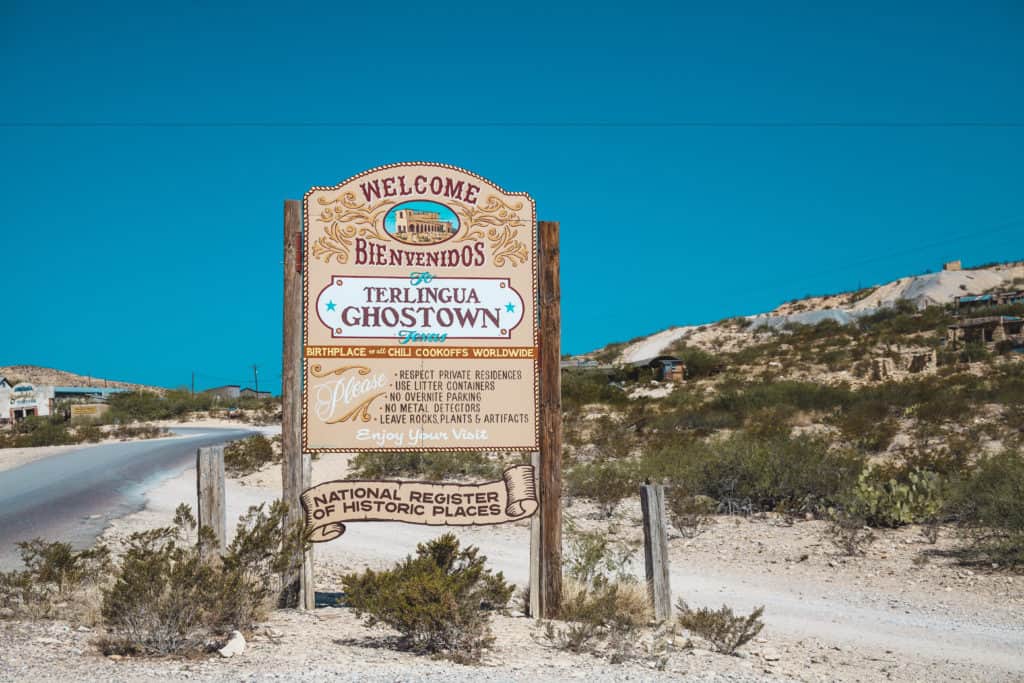 In Terlingua you will find some pretty amazing restaurants, art galleries, gift shops, tour companies, and lots of history.
Where to Stay in Big Bend National Park
As I mentioned a little earlier, you're more than likely going to be staying in Terlingua when visiting. I truly loved the glamping experience and found something for those who like luxury and for those who like outdoor luxury!
Tipi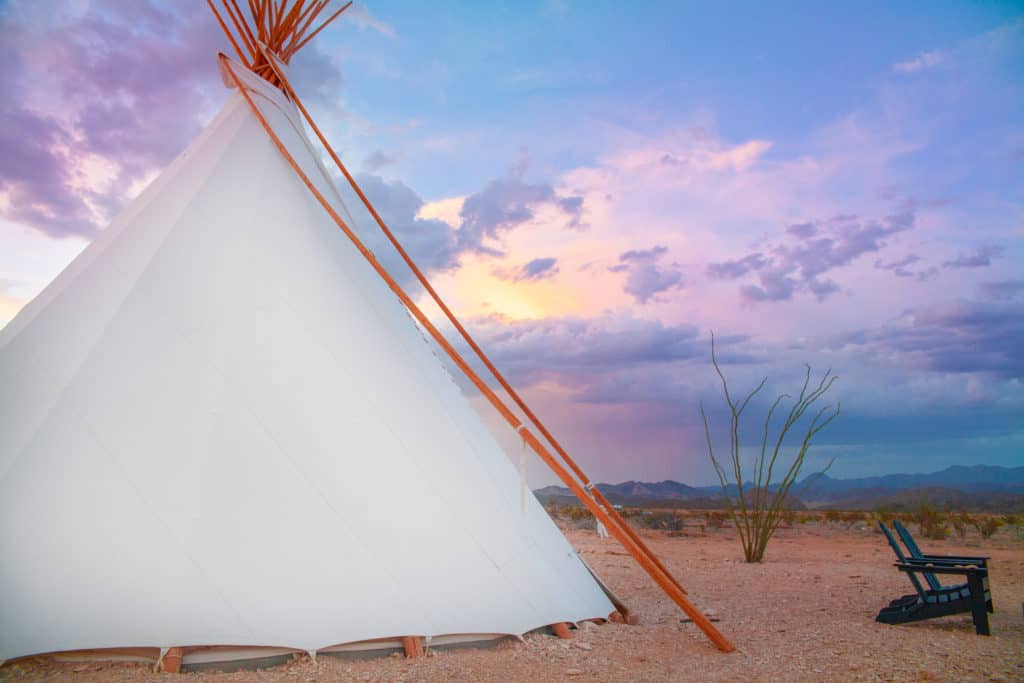 Staying in the tipis at Basecamp Terlingua was probably one of the most unique experiences! It's basically like a Tardis (a nerd joke). I could not believe how big and luxurious it was inside. The tipis come with running water, a fridge, microwave, and a cooling system so we lacked nothing. You share the restrooms with other tipi-stayers, but there are enough so that everyone has their privacy. The views of the stars at night are unbelievable.
The tipi does not completely close so this is probably the most adventurous of them all, but we were never bothered.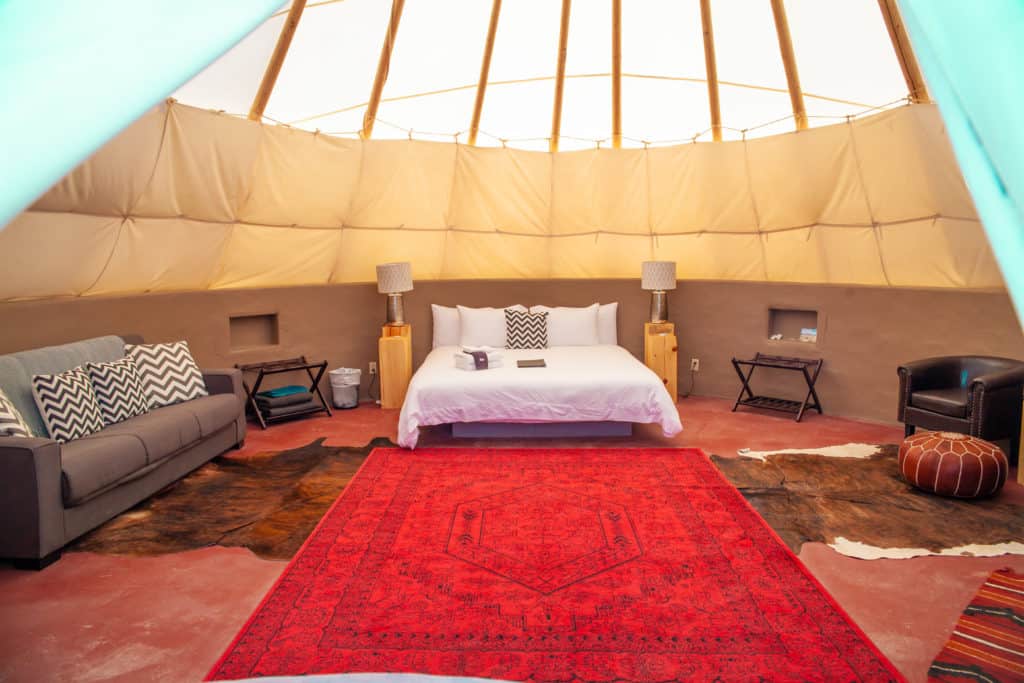 Airstream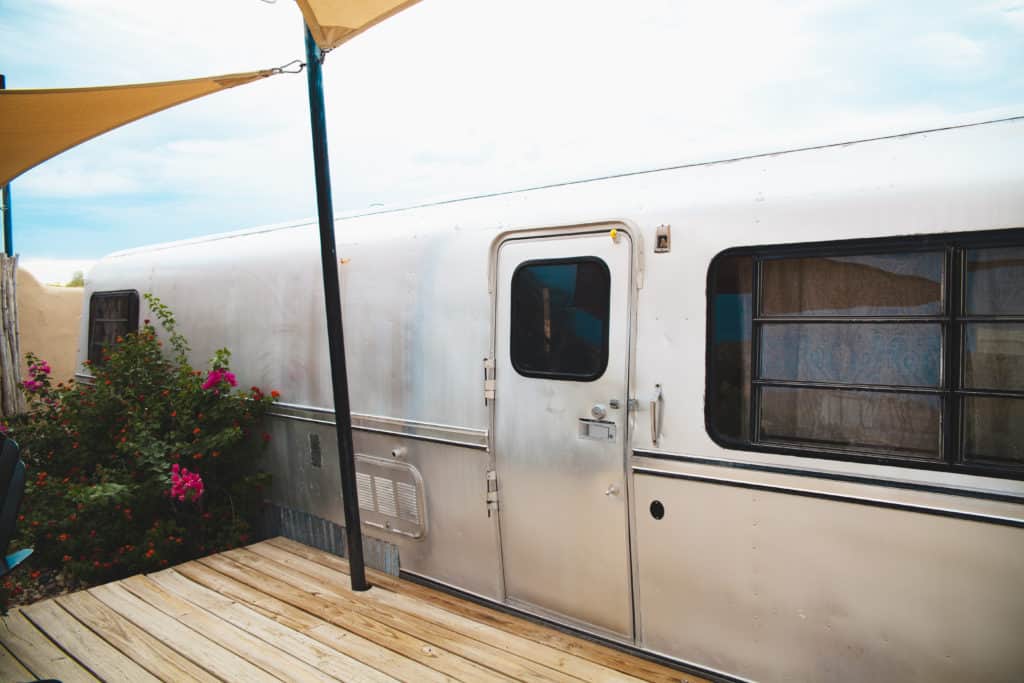 The Desert Pearl is a vintage airstream with Terlingua Rentals and was great for its funky vibes! We had everything we needed to sleep in comfort and the air stream was surprisingly spacious.
What I also love about Terlingua Rentals is that they have a mixture of different properties, so if you want to try two different experiences or the one you want isn't available all of the nights you are able to do some mix and matching.
Ultimate Luxury: Casa Piedra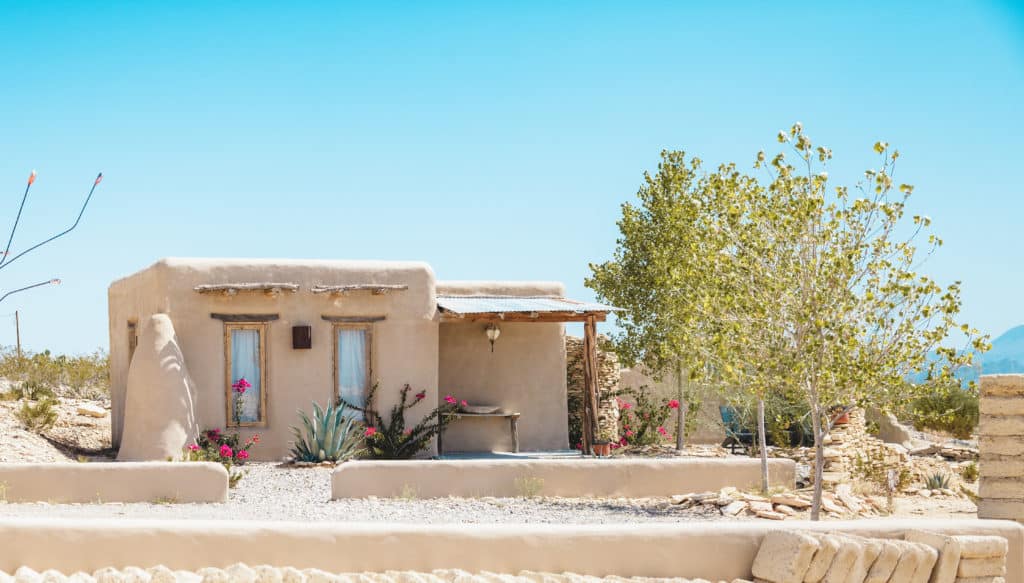 Not really a fan of glam ping and want the most comfort? Terlingua Rentals also has some higher end properties for ultimate comfort while still having the outdoors!
Things to Do in Big Bend: Final Thoughts
The daunting drive to Big Bend meant that it took me longer to make my way here than I should have! However, I wish I had gone sooner, and I wish I had stayed longer. I feel like we barely got to scratch the surface of hiking in the two days that we were there even though we packed quite a bit in. Between the hiking, Boquillas, Terlingua, and the glamping experience there we so things to do in Big Bend National Park and I wish I had more time to soak it in.
After heading to Big Bend, we also stopped by Marfa and Alpine on our way to El Paso. It's a great way to make a road trip!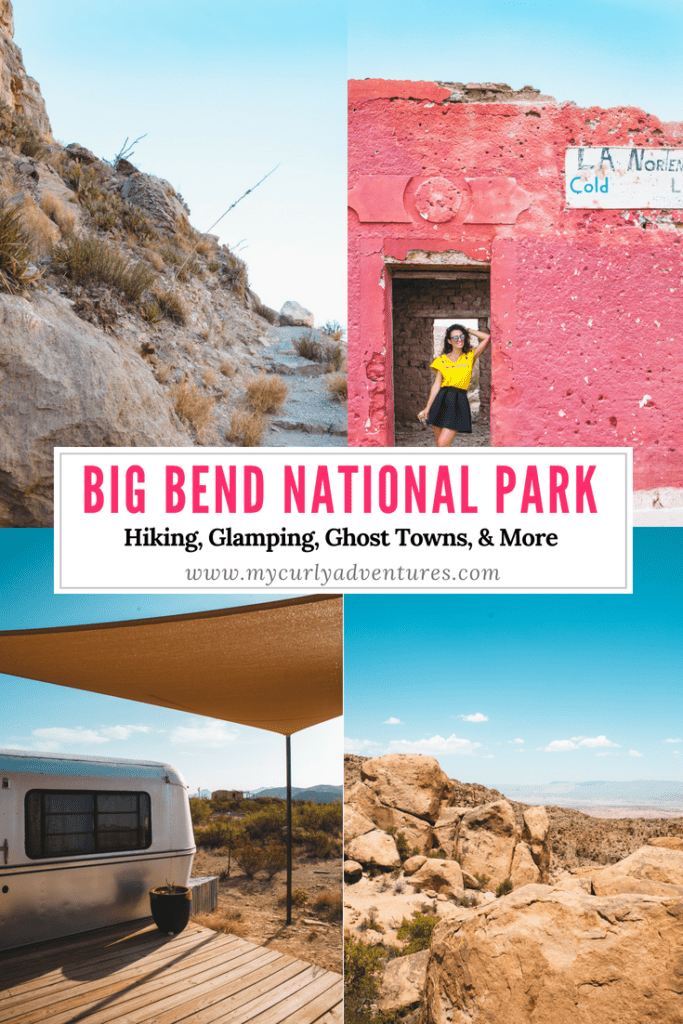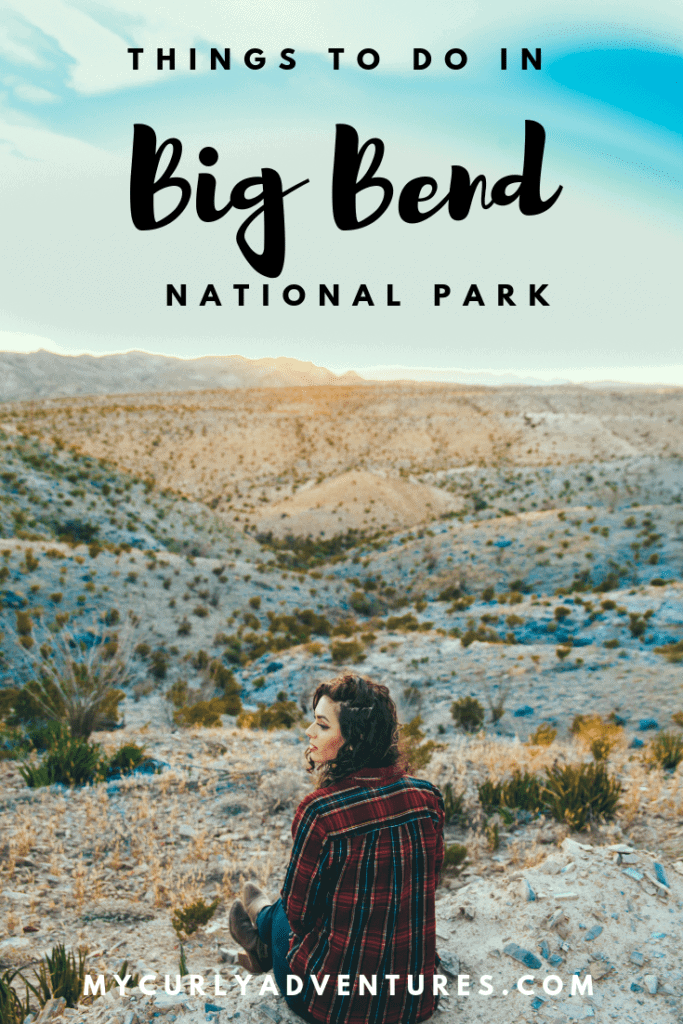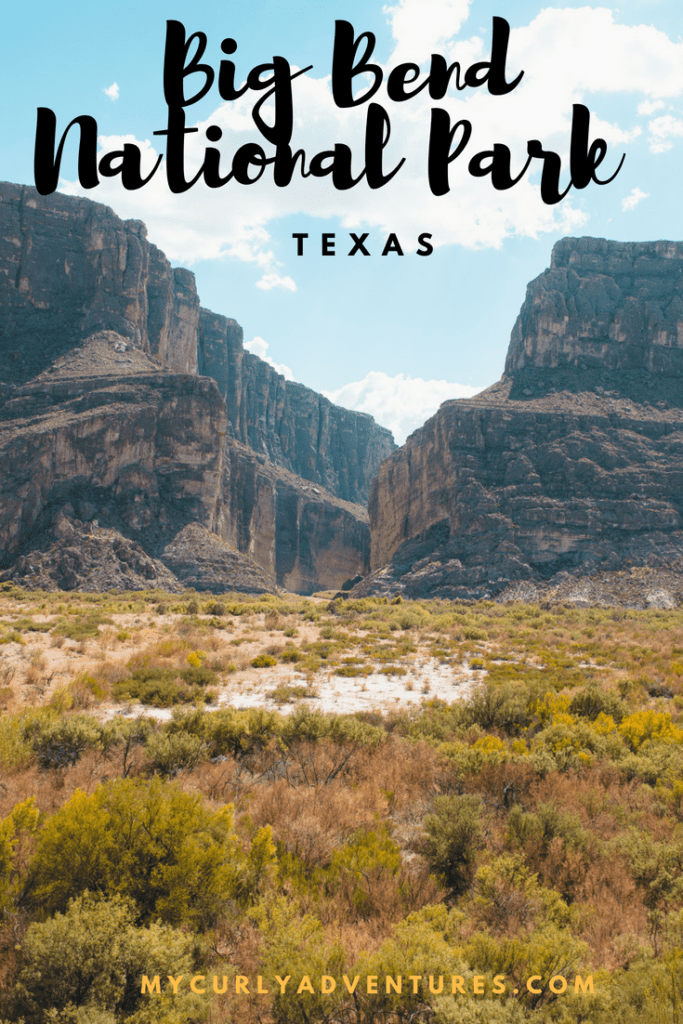 Things to do in Big Bend was sponsored with the help of High Brew Coffee. As always, all opinions are my own.