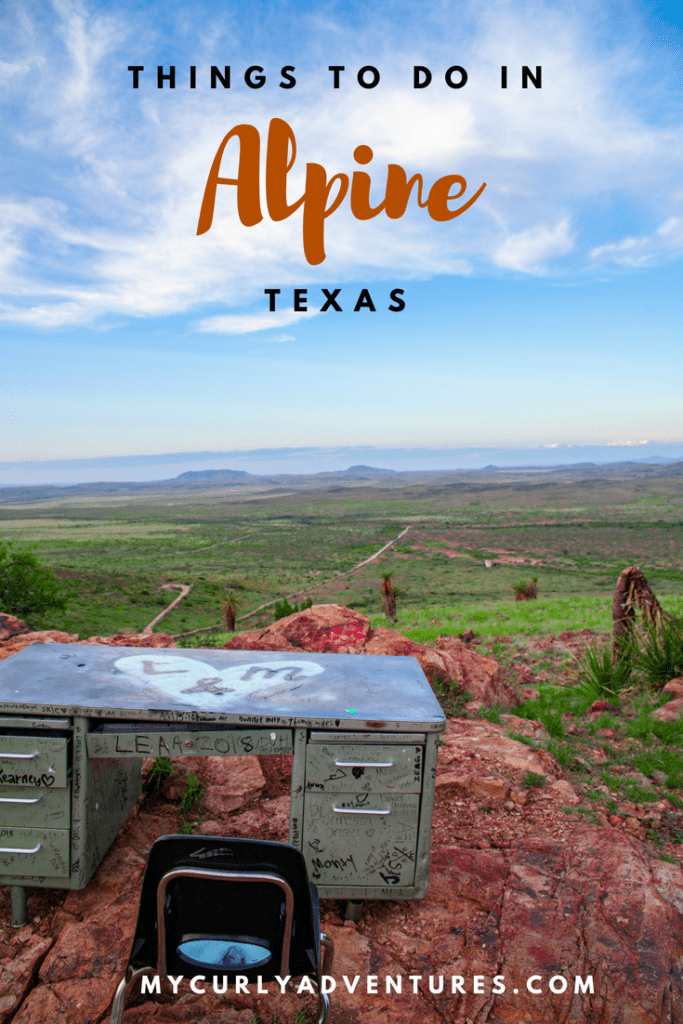 While planning a trip to Marfa, we ended up staying 30 minutes away in Alpine and I am so glad we did! Alpine Is known as a mecca for musicians, poets, writers, thespians, and artists. It's also one of the 16 designated destinations in Texas with a cultural art district! While in Alpine we enjoyed driving around viewing all of the art, a funky hike, and a beautiful downtown area. There are plenty of things to do in Alpine to keep you busy for a day or for a weekend. This guide is part of my Texas Travel Series – dedicated to sharing the best trips for Texans. I hope you are able to find some fun Texan vacations!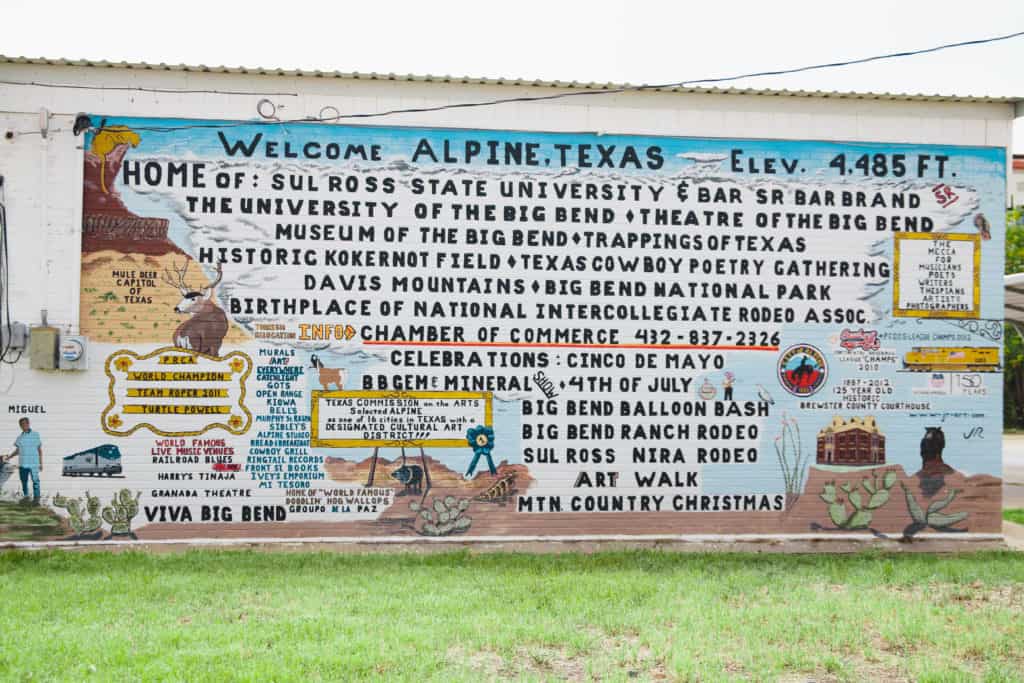 Things to Do in Alpine – Shopping
Alpine is not your city of Instagram murals. However, the city is covered in beautiful murals representative of the city and its history. Walk around the historic dowtown and catch the murals all around. In addition you will find unique galleries and cute shops that are quite different than your traditional downtown square vintage shops.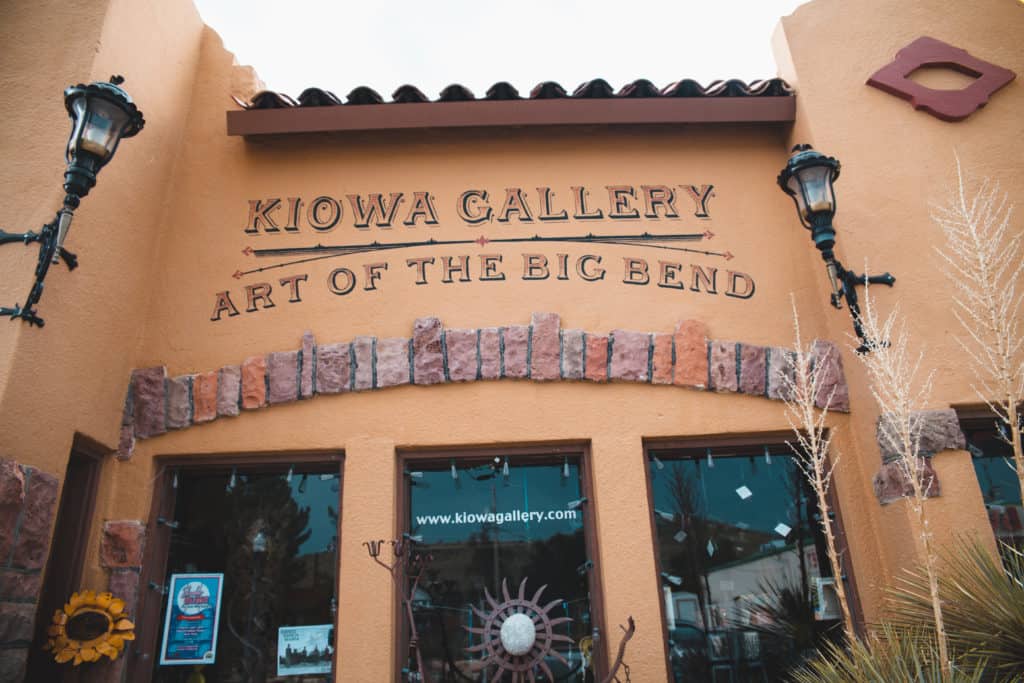 Stop at Kiowa Gallery for art of the Big Bend and Valley region. Enjoy jewelry, ceramics, photography, and more.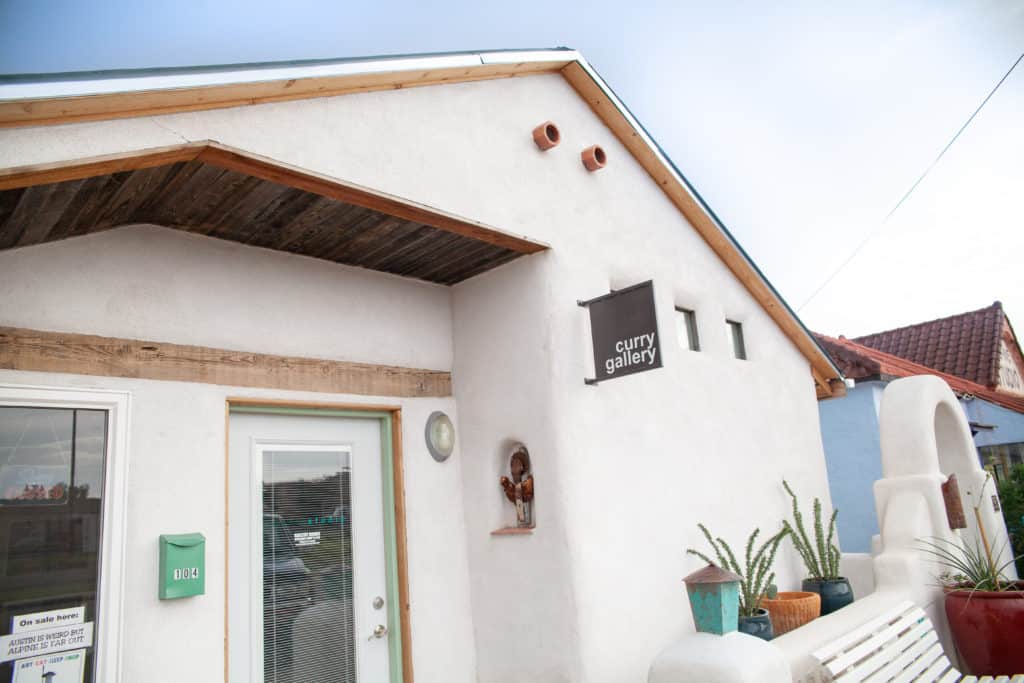 Tom Curry is an artist and cartoonist with comic like portrayals and commentaries. This is a truly fun gallery!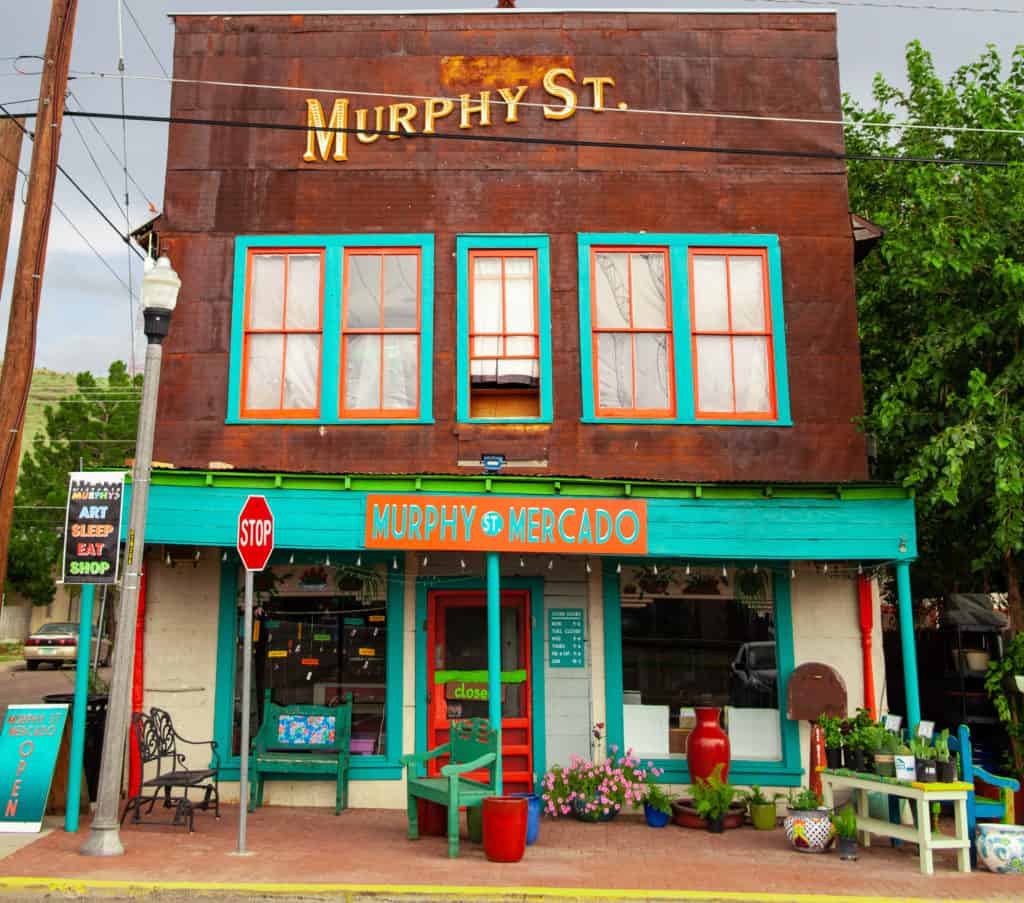 Murphy St Mercado is the cutest shop with beautiful and unique Mexican imports and accessories! Stop by for a gift for someone else (or yourself) and take in all of the bright colors and fun items!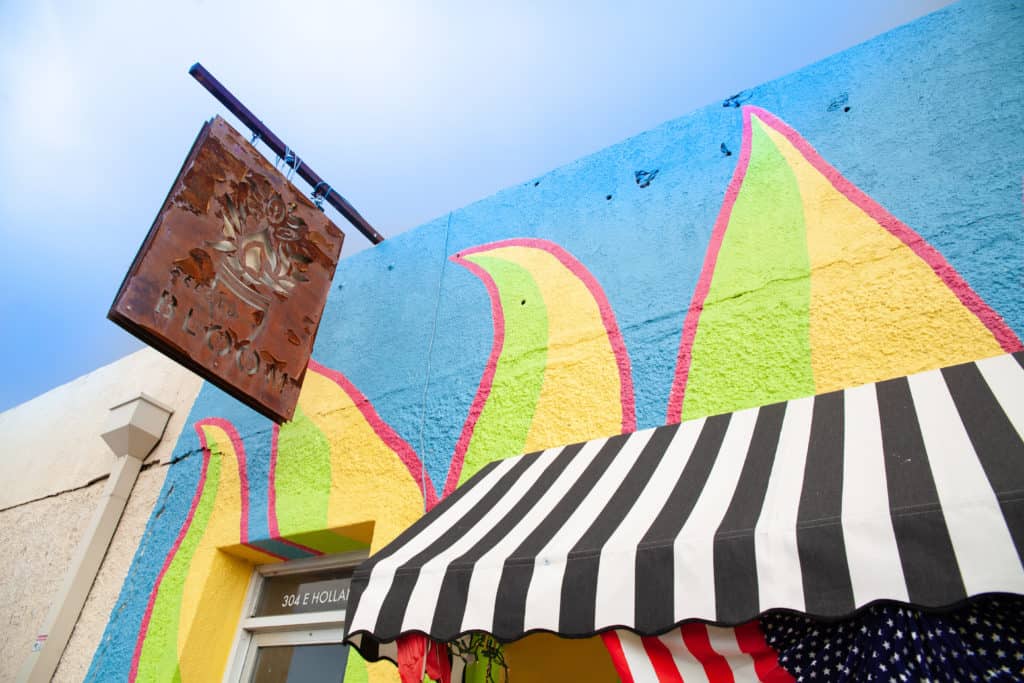 Head to Second Bloom for some cute second hand items! This shop reminds me a little of a Buffalo Exchange with items like a tasseled vest and other vintage or modern goods!
Things to Do in Alpine – Hiking
Hancock Hill is right behind Sul Ross University and is actually a more stunning hike than I first expected.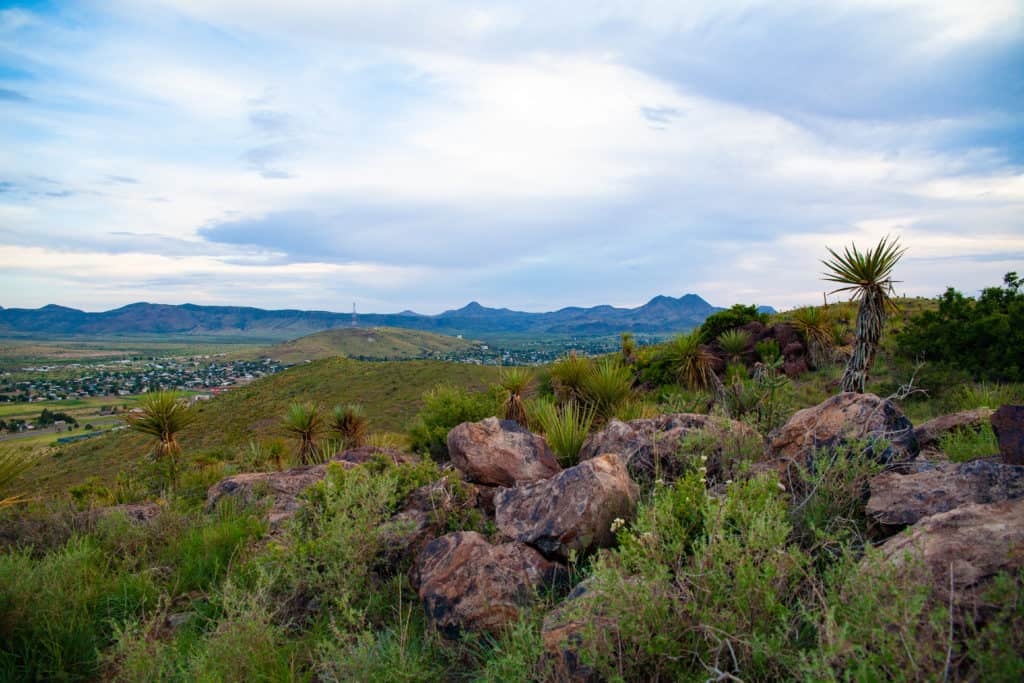 After reaching the top you are met with views of the city and a ring of mountains in the distance! Another fun part about Hancock Hill is that in the 1980s a few students from Sul Ross University decided to place a desk on top of this hill to study. The desk has remained as memento and a fun hiking destination. The hike was a little rough so I'm amazed at how they managed to get this desk to the top of Hancock Hill, but it has stayed there since. I have to admit I'm pretty jealous of their study spot! In the desk is a notebook that you can sign your name and leave a little note for the next person.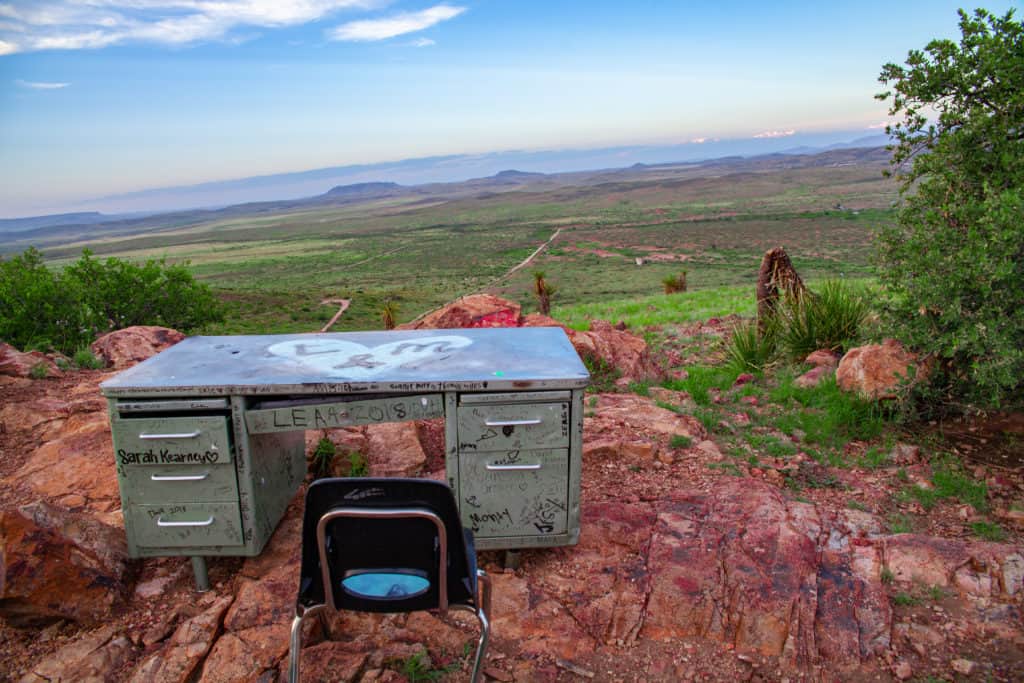 Around the desk are other fun things like bikes hanging from a tree and painted rocks. Getting to this spot could be a little difficult and while I will try my best to explain it, I recommend giving yourself at least 45 minutes to find it (and then about 20 minutes to hike back down).
To get to the desk at Hancock Hill park behind Sul Ross University by driving into entrance 4. This is how you will get to Hancock Hill. Afterwards you will climb the hill pack the top and to the right. For the most part you will stick to the right. When you see the hanging bikes you are there!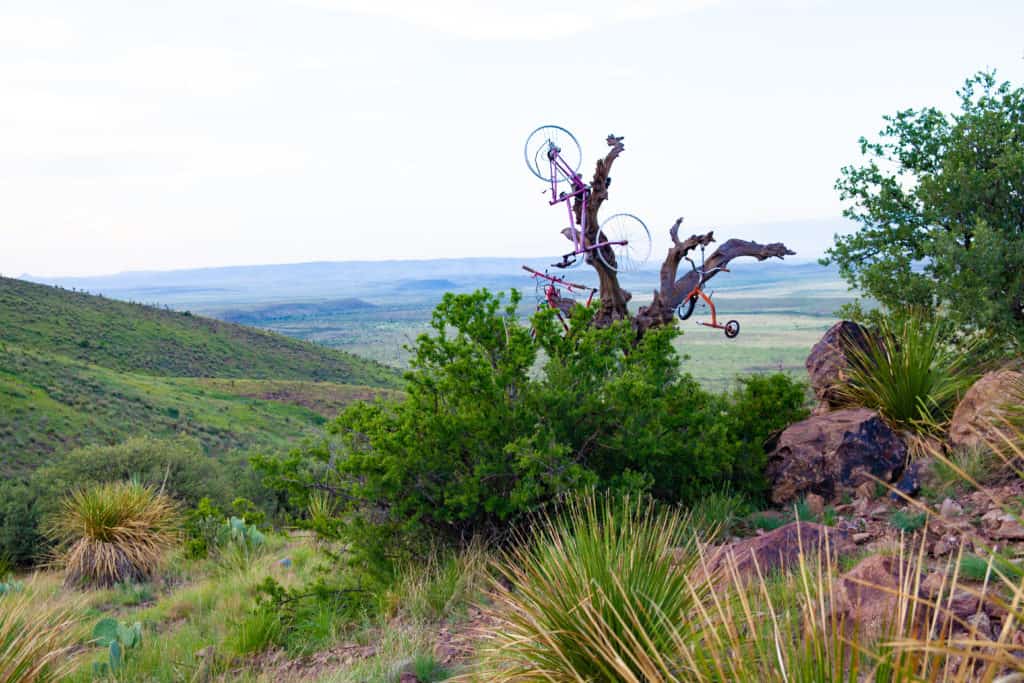 Things to Do in Alpine – Where to Eat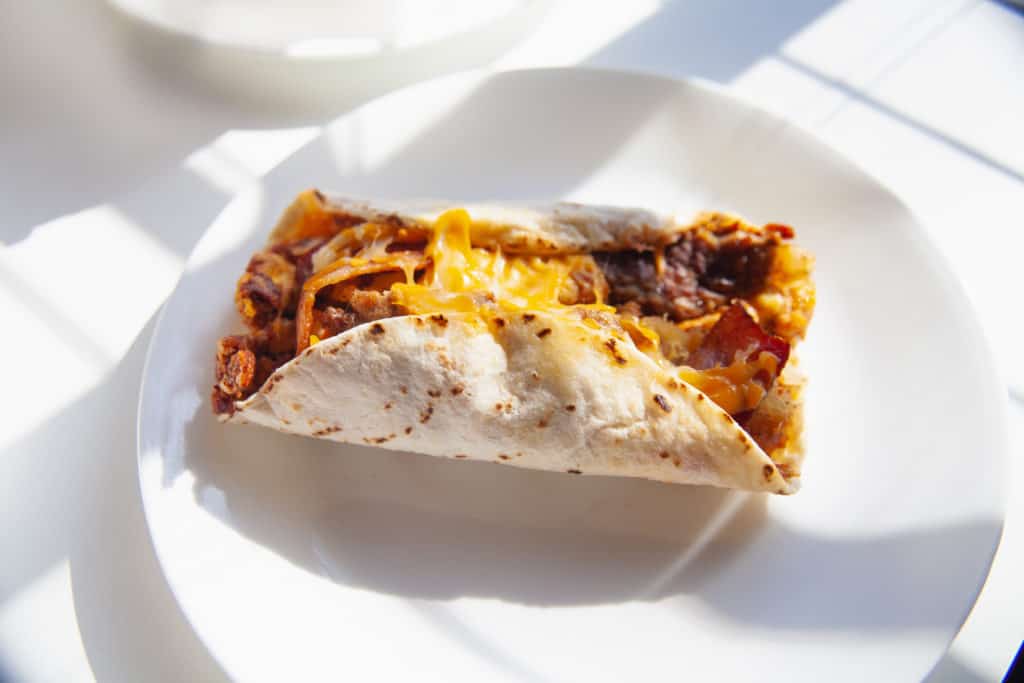 Being from San Antonio means that breakfast tacos are one of the major food groups. Alicia's Burrito Place has some seriously huge and equally delicious breakfast tacos! This one is the heart attack and comes with eggs, potatoes, bacon, chorizo, beans, sausage, and cheese. Oh my it was good! Bring cash as they don't accept card.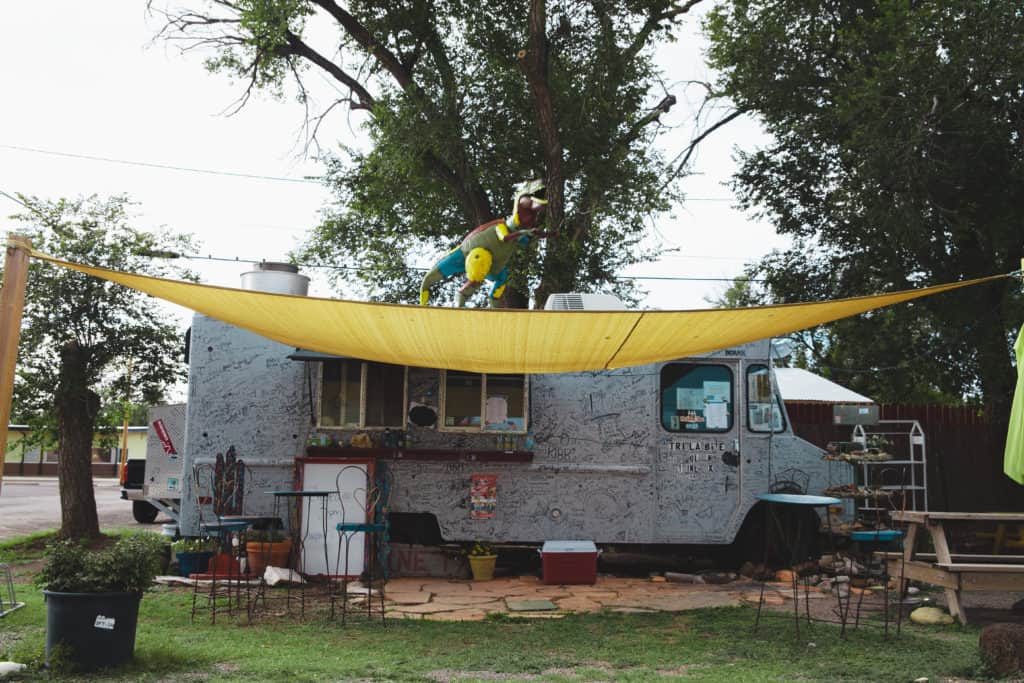 Alpine has quite a few food trucks including the funky Tri La Bite with it's giant dinosaur and food truck you can sign! They serve up some fresh burgers and sandwiches!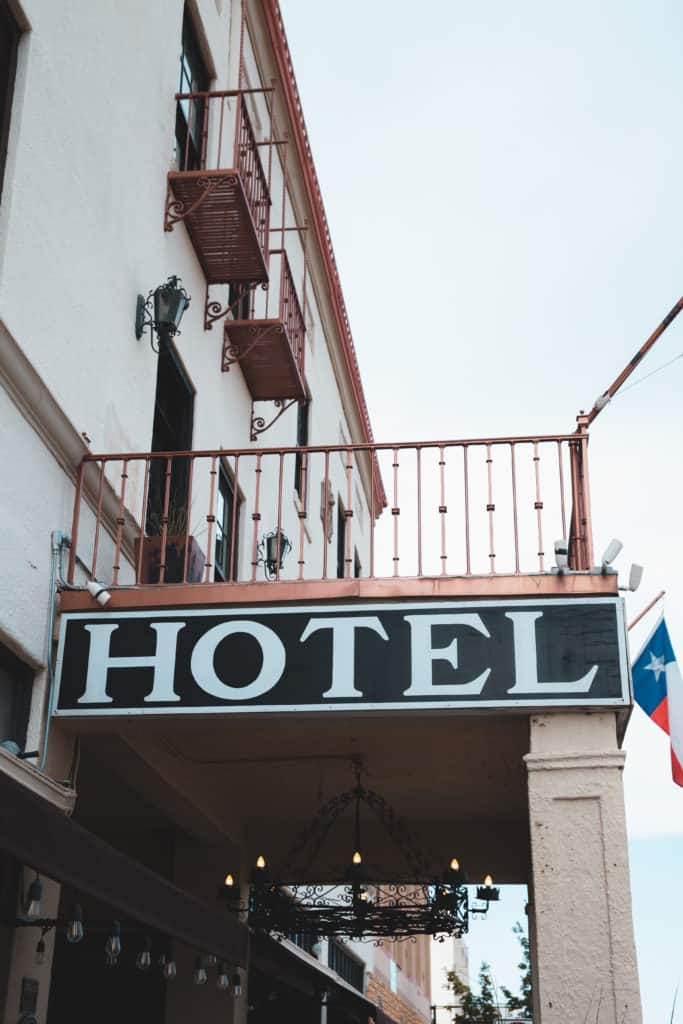 The restaurant inside Holland Hotel is great for its outdoor patio and fountain. We enjoyed mixing appetizers for a filling meal and the highlight was the ancho chile shrimp flatbread! So much flavor in every bite! Yumm!!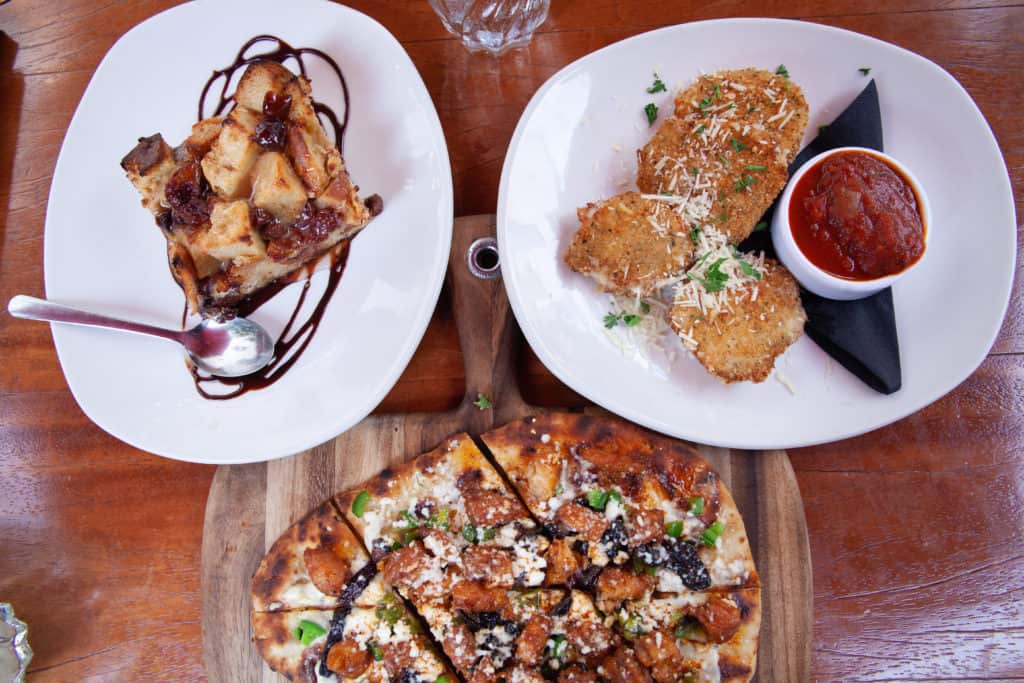 Things to Do in Alpine – Final Thoughts
Sometimes it's the small cities with the funky spots, cutest shops, and best food! Originally Alpine was just a place to lay our heads before heading to Marfa, but I'm so glad we took the time to explore this beautiful town!